Opti Women Review

- 12 Things You Need to Know
In the diet industry, don't mistake marketing for effectiveness. We dug deep into ingredients, side effects, scientific studies, and customer service quality. Additionally, we examined hundreds of consumer comments and reviews. Then, we refined and condensed to give you the info you need.
Opti Women can be purchased through their Official Site.
Overview
What is Opti-Women?
Proper nutrition is the cornerstone of successful athletes. Without a balanced diet, it isn't easy to achieve a high level of health and well-being. While eating properly has an enormous impact on our health, a correct supplementation with a good multivitamin such as on Opti-Women of the brand Optimum Nutrition can help in cases where our diet is not entirely accurate. We have deficiencies due to high physical activity.
Realistically: we live in the 21st century, where the food industry has completely changed our food quality standards. We do not consume enough vegetables and fruits; industrial foods lack the correct nutritional value, and "eating" is not enough.
Maybe you are thinking of adding a vitamin supplement to your diet because it lacks enough vegetables, fruits, and foods that provide the optimal number of vitamins necessary for our body's functioning normally. The solution? The multivitamins. When we lack nutrients from our diet, vitamin supplements are a few supplements that everyone should have in their hands (not only athletes).
Opti Women multivitamins are a vitamin supplement for women designed to meet the deficiencies due to lack of vitamins and minerals from food or strengthen our diet during periods of training or stress. This is a supplement designed specifically for women.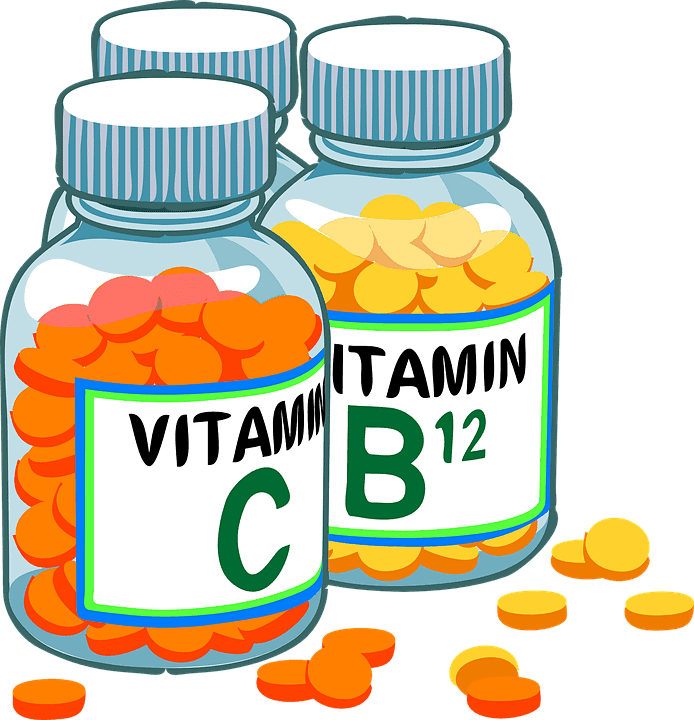 Some nutrient supplement also helps increase the body's resistance to the improvement of the immune system. The great advantage of the Opti-Women multivitamin is that it is used to gain lean mass and improve the quality of life in general.
This is due to the combination of opti-women vitamin ingredients, which are beneficial to almost everything a woman may need. You can gain lean mass, lose weight, improve the immune system, or regulate hormones; the Opti woman will be active for all of them.
Products Similar to Opti Women
About The Company Optimum Nutrition
Optimum Nutrition is the producer of Opti-Women multivitamin supplement, one of the most respected in the market and considered one of the world's leading manufacturers (according to some business outlets like Forbes), one of the best brands of supplements, along with Universal Nutrition and Dymatize.
Scroll below for one of the best products we've seen over the last year.
Does Opti-Women Work?
Multivitamins explicitly designed for women should be formulated to help and support women's health. It usually means providing opti-women vitamins that improve the general condition, from the woman's skin and the nails to the improvement of the energy levels and even the sexual appetite.
Does Opti-Women multivitamin work? Most women seem to think so. During our Opti-Women multivitamin review, we found that this supplement improves general well-being and increases natural energy levels each time. It should be remembered that optimum Opti-Women is a multivitamin supplement and is not a pre-workout supplement. Therefore, the increase in energy is not instantaneous, so do not expect this type of Opti-Women results.
After monitoring general health and controlling the energy levels of the people who were supplemented with it, it turned out that, Opti-Women multivitamin is a substantial supplement in which it is worth spending money.
Ingredients
Opti-Women Optimum – Composition
It has 40 active ingredients in a single pill, much more than a simple multivitamin.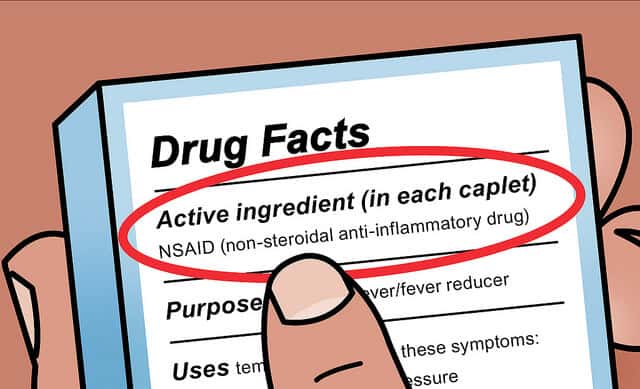 Opti-Women ingredients include vitamins, minerals, folic acid, soy isoflavones, uva ursi, dong Quai, chaste berry, garcinia extract, horse chestnut extract, grape seed extract, and more.
Soy Isoflavones – Helps in reducing hot flashes, improves mood, and also the female psychological state. It also has properties that help protect bones and lower cholesterol.
Extract of Chasteberry – which is also known as monk's pepper, aids in treating gynecological problems in both PMS and menopause with those heat waves.
Dong Quai – Very well known in Asia as "woman's remedy," this plant is widespread between China and Japan and is widely used to treat typically female problems.
Uva Ursi – It is a sub-shrub originating in northern Europe and Asia, which has antiseptic, diuretic properties, helps against kidney stones, cystitis, chronic renal inflammation, prostate, and urethra.
It can be found in the version of 60 capsules and 120 capsules.
Benefits
Opti-Women Benefits: Does It Slim?
Among the various benefits of Opti-Women multivitamin, we can mention:
Weight loss
Antiseptic
Fights free radicals
Facilitates the digestion of carbohydrates
Helps in the transport of O2 by the organism
Many people still doubt about Opti-Women vitamin's ability to lose weight. Still, the truth is that the supplement helps to gain lean mass and lose weight, mainly because of hormonal regulation.
While we sleep, some hormones undergo regulation. When we slept badly, we felt more hungry during the day because the hormone responsible for it was not well regulated.
One of them is of extreme importance for the body is serotonin. By simple hormonal regulation, Opti-Women vitamin can already help a person not gain more weight.
A vitamin complex does not gain weight, unlike supplements, to gain muscle-based protein when not used properly. So, if you want to increase lean mass or lose weight, you can take Opti-Women vitamins without weight in consciousness.
Opti-Women Multivitamin Ingredients
The ingredients in the Opti Women product as listed:
Dong Quai
Chasteberry
Garcinia Extract
Uva Ursi
Horse Chestnut Extract
Alpha Lipoic Acid
Butchers Broom
Ostivone
Grape Seed Extract
Deodorized Garlic
Soy Isoflavones
Lycopene
Lutein
Alpha-Carotene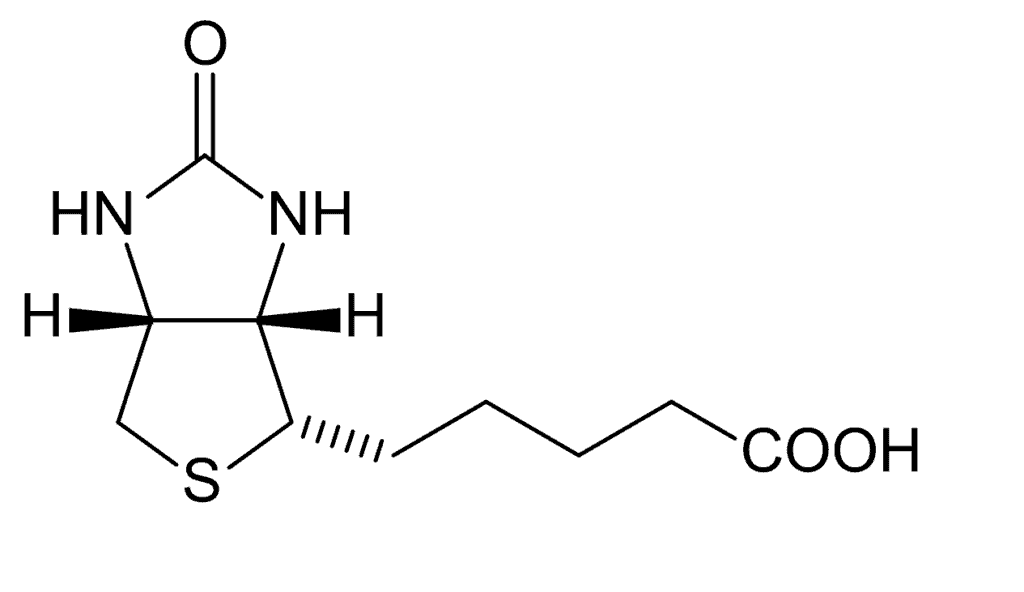 Directions
How To Take Optimum Opti-Women?
Two capsules are recommended daily, just after the main meals. If you do not have the custom of dining, there is no problem taking it shortly after an afternoon coffee.
Try to take a gap of at least 6 hours between one capsule and another, and even if you do not take the day off to train, there is no problem in ingesting the capsule.
If you forget to take the capsule during lunch, avoid taking two capsules during dinner. The effect will not be the same and will not meet the needs more efficiently. Leave to take the next day normally.
Price & Where To Buy
Opti-Women Multivitamin Prices And Where To Buy Optimum Opti-Women
Opti-Women is available on the official website, Amazon, and other online supplement stores.
On the official website, the supplement costs between $10-20, depending on the size option and retailer you purchase from.
Contraindications Of Opti-Women Vitamins
As no side effects have been detected, there are not many contraindications for Opti-Women multivitamin. However, despite helping to gain lean mass, thin and regulate the hormones, and provide energy daily, the supplement should not be used by pregnant women or nursing mothers.
People who already take other types of supplements or some chronic medicine should avoid consumption, or preferably pass before medical evaluation.
If you take the supplement and do not fit into any of the above, but have any adverse reaction, discontinue use immediately and consult a physician before using any supplements, even if they are natural.
It is important to point out that the complex has soy. If you have any allergies to soy, avoid using it as much as possible and replace it with some other supplement with a similar effect.
Side Effects
Side Effects Of Opti-Women Multivitamin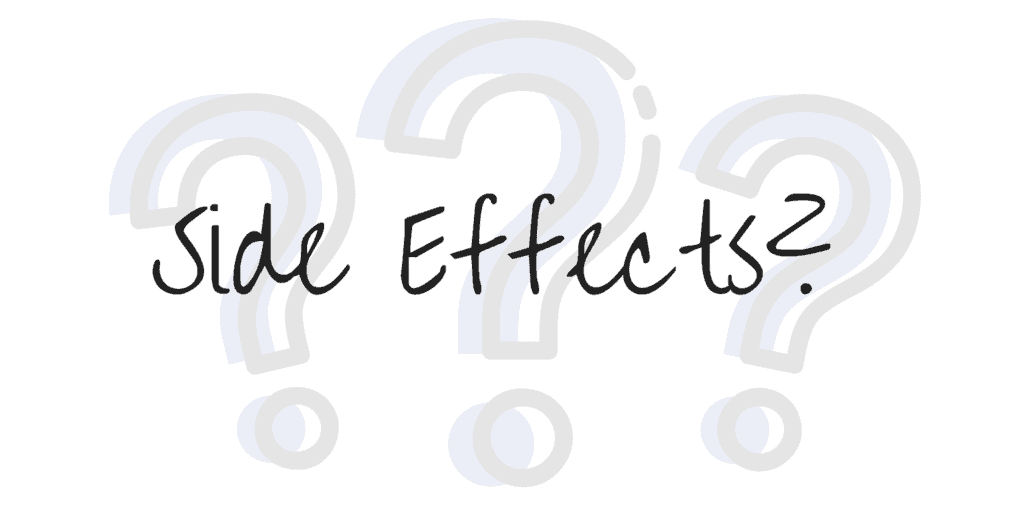 There have been no reported side effects in women using Opti-Women vitamin. Its composition is made primarily of vitamins and nutrients, is a natural complex.
However, Opti-Women multivitamin is known to interfere with birth control pills. With herbs such as Chasteberry and Dong Quai, problems can occur if you take contraceptive pills, reducing the effect of them. Another aspect to consider this supplement is that taking the tablet in the afternoon can cause difficulty sleeping before bedtime, so it is recommended to take it in the morning with breakfast.
Are Vitamin Supplements Necessary?
With the arrival of spring, ads of vitamin supplements to revitalize the body begin to increase. Are vitamin supplements useful? Why take pills if we can easily get vitamins from food?
These days it's hard to have a vitamin deficiency. In some cases, athletes may need more vitamins, but good nutritional planning will solve that problem.
Another point to remember is not to take more than what's recommended as it can be harmful, warns research in the International Journal of Preventive Medicine. Vitamins are water-soluble, and those we do not need will only be discarded in the urine. With a varied diet, especially of fruits and vegetables, we will have enough vitamins that our body needs.
Some people might need certain vitamins more than others, for example, vitamin E for athletes and vitamin C for smokers, but they need to add a little more vitamin-rich foods to their diet.
Are Vitamin Supplements A Risk To Health If There Is No Medical Follow-Up?
The older the diet, the lower the daily intake of fruits, vegetables, or cereals. An example we had in the news shows that the diet in Spanish adults is deficient in consuming these foods.
The data show that the consumption of legumes and cereals is around 30% of an advisable consumption; the same happens with fruit, which, although consumes more (70% of the recommended), is not adequate. The conclusion is that the older the worse food.
But this is not the issue we want to address; we are struck by a study prepared by experts from the United States Department of Agriculture. It is shown that the elderly try to alleviate the nutritional deficiency resulting from a deficient diet with nutritional supplements. This study shows that these supplements have allowed people to receive the necessary vitamins and minerals for the body. Are vitamin supplements recommended?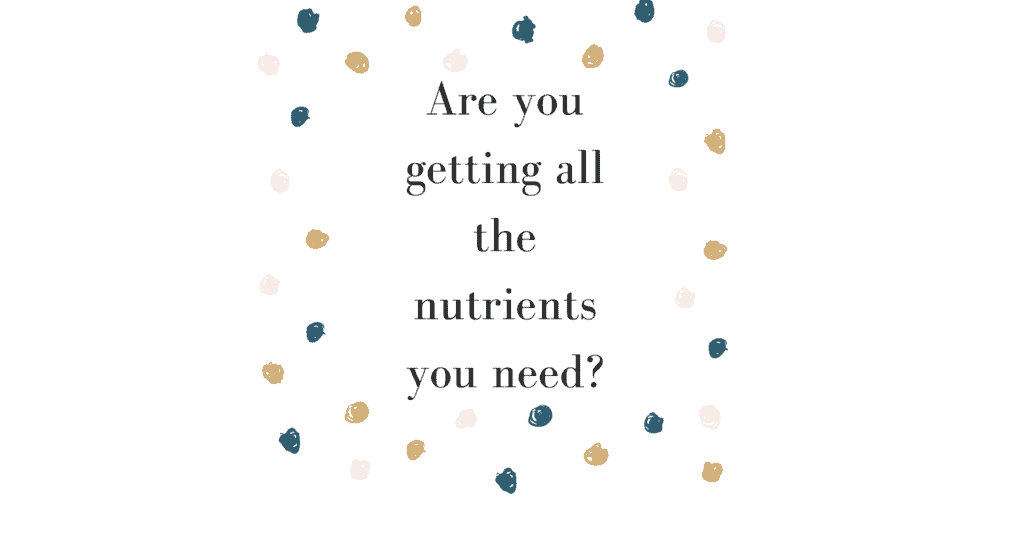 Certain people and under medical supervision, yes. Somehow, the organism's deficiencies must be corrected, and if through the diet, it is not possible, this is the only solution. However, prescribing vitamin supplements yourself can lead to severe problems since no control or analysis of what is necessary. One can take certain supplements or something that the body does not need and trigger a health problem.
For example, excessive iron consumption through the diet added to an iron supplement could cause heart problems. The same would happen with a zinc supplement; if also through our diet, this element is administered copiously, high levels of zinc can alter the immune system or significantly reduce healthy cholesterol levels.
In short, should not be administered vitamin supplements under our criteria, always must be under medical control that will inform us about the real shortcomings that arise. It will be the best way to avoid significant problems despite the good intentions of nourishing the body.
The North American study shows that up to 80% of people who took vitamin supplements managed to meet the needs of their bodies and reveals that some people in the study contributed certain vitamins or minerals in excess, creating health problems.
Although the study is based on data from 1994-1996, the results show which is the most appropriate behavior to follow and reflect that supplements may be necessary and beneficial taken under control.
An Excess Of Vitamin Supplements Could Be Harmful To The Body
It is widespread to advise the intake of vitamin supplements or minerals when, for some reason, the nutrients are missing in our body. However, nothing in excess is good, and a recent study in Advanced Pharmaceutical Bulletin indicates that an excess of vitamin supplements could be harmful to our body.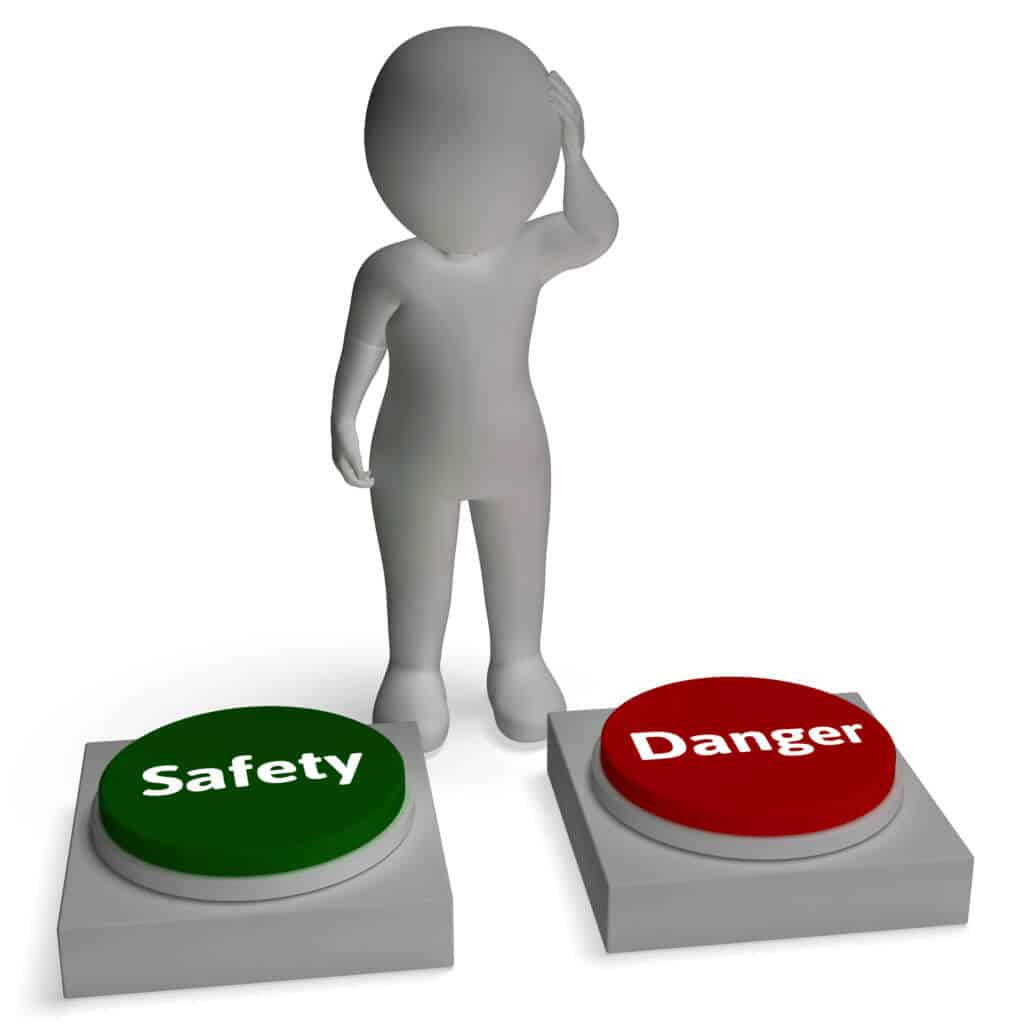 The research was built based on previous studies. After evaluating the effect of supplementation for 10 years, it was concluded that consumption that exceeds the recommended daily dose could harm health.
A causal relationship cannot be confirmed, and it is very likely that behind this link, other factors may be conditioning the development or absence of pathologies when vitamin supplements are consumed.
Of course, some vitamins and minerals are eliminated by urine when they occur in amounts higher than necessary. In contrast, others, such as potassium or calcium, can cause side effects if they are at excessive levels in our body. Therefore, this study is only a wake-up call for us to understand that not always more is better and that even vitamin or mineral supplements are not too good.
Also, we must not forget that many times with a healthy and varied diet is enough to cover the needs of vitamins and minerals, so it is unnecessary to resort to supplements as the only possible solution to a nutritional deficit. Likewise, we must always have medical advice before acquiring any supplement, avoid the possibility of excess nutrients, and prevent potential negative consequences.
Pros and Cons of Opti-Women
There are no strong pros or cons associated with this vitamin supplement. Basically, there are a few general benefits and considerations with any multivitamin.
Pros:
Supplies vitamins and minerals your body may need.
Cons:
Too many vitamins can cause side effects.
Costly for a multivitamin.
What Users Are Saying
What Users Are Saying
"So far Iove these vitamins! I have anemia so their higher iron levels and other vitamins that help it to absorb have really improved my energy levels. It didn't disrupt my cycle at all. My skin is clearer as well! I have been taking one with breakfast and my second with lunch. I found that I have more energy when I take it this way. However, if I wait and take one at dinner, I have trouble falling asleep! I would recommend these for anyone living an active on the go lifestyle!"
"I bought these based on an online ranking of vitamins for women. I wish I had read more reviews because these vitamins gave me raging headaches and destroyed my stomach. It took me a couple of weeks to figure out it was the vitamins messing me up and not my diet! I wish these had worked out but there is an ingredient or 2 in here that just does NOT agree with me. I will be switching back to Women's One a Day."
"Nothing special, wish they weren't capsules."
Bottom Line
The Bottom Line on Opti-Women
So, are you writing a check for Opti Woman? Well, we Wet, we located some favorable customer comments, and the company has been operating for years. Still, we've hesitant about it because of no published clinical studies backing the weight-loss claims. We also have reservations due to the reports of ineffective ingredients and negative side effects.
If you're ready to lose those extra pounds, we suggest going with a weight-loss system backed by published scientific research that can be personalized to your needs.
Among the best weight-loss programs we've researched this year is one called Noom. With personalized meal plans, human coaching, interactive support groups, and more, Noom can help you lose weight without restrictive dieting. Plus, customers are talking about seeing excellent results.
The company behind Noom is providing a free trial offer, a great sign of confidence in their weight-loss system.
Learn More About Noom »