Optimum Nutrition Review

- 13 Things You Need to Know
Optimum Nutrition is a nutritional supplement company focusing on creating products that help you build muscle, gain mass, lose weight, increase endurance, and perform better in sports. Optimum Nutrition claims to offer products that help in various stages, including pre-workout, post-workout, strength support, and foundational support. However, with ingredients like soy and artificial sweeteners included in their formulas, we wonder about the overall quality.
Our research team set out to determine if the ingredients in the various Optimum Nutrition products can actually help or support increased muscle strength, help muscles recover as well as gain energy to help push you through every set. This is a summary of what our researchers found.
Overview
What is Optimum Nutrition Gold Standard 100% Whey?
Optimum Nutrition Gold Standard 100% is a whey protein supplement containing whey protein, branched-chain amino acids (BCAAs), digestive enzymes, and vitamins.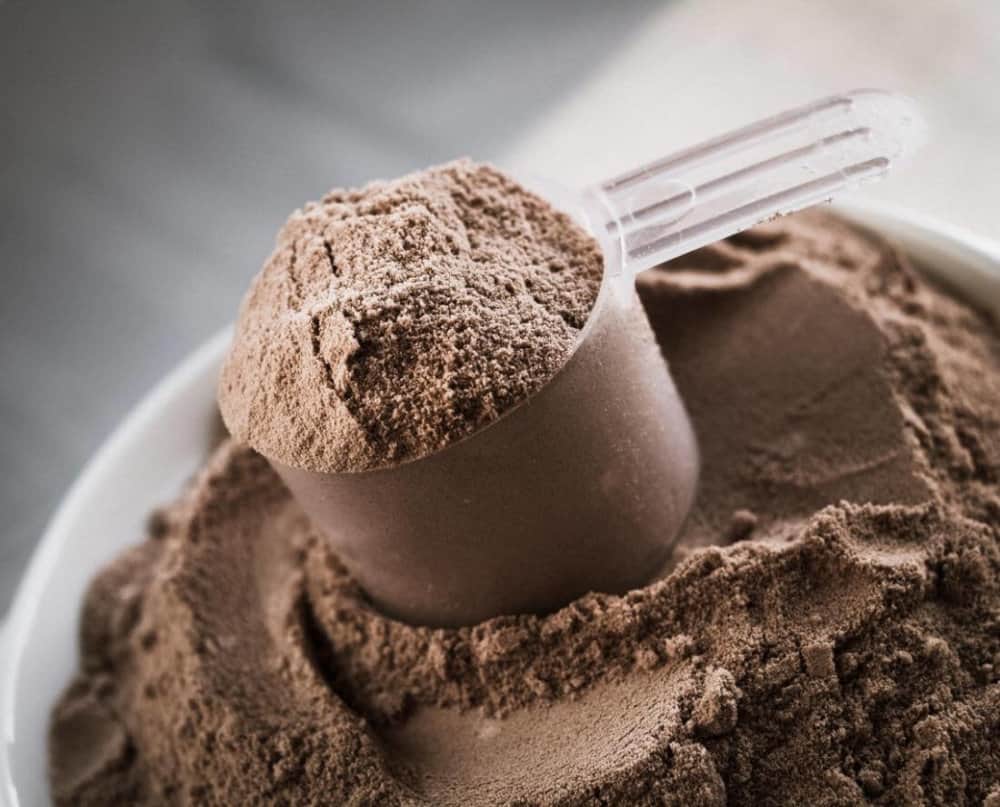 Gold Standard, 100% Whey, was introduced by parent company Glanbia as a dietary aide in 1986, and at first, glance, doesn't appear to contain artificial ingredients – seemingly a plus. Optimum Nutrition Gold Standard is available to purchase at local health stores and on the official website.
While the product is not recommended for weight-loss by the FDA, many athletes and fitness enthusiasts have used these powders to very effectively lose fat while building muscle. Let's take a look at the research to see what it says about some of the ingredients in this formula:
Products Similar to Optimum Nutrition
The Company behind Optimum Nutrition Gold Standard 100% Whey
From the company website:
Optimum Nutrition, Inc. (ON) is part of Glanbia, a leading international cheese and nutritional ingredients group. ON owns and operates two premium sports nutrition brands, Optimum Nutrition and American Body Building (A.B.B.). Together, these brands provide active adults around the world with a comprehensive line of powdered, bar, tablet, capsule and ready to drink products.
Optimum and A.B.B. are two of the older, more established brands within the supplement community. While Optimum Nutrition produces a diverse line of supplements, most people would consider Gold Standard 100% Whey to be Optimum's signature supplement.
Gold Standard, 100% Whey, was introduced by parent company Glanbia as a dietary aid in 1986 and didn't appear to contain artificial ingredients.
Optimum Nutrition Gold Standard 100% Whey is available to purchase at local health stores, larger retailers such as Costco, and the official website. Currently, the company also does not have a BBB profile.
Scroll below for one of the best products we've seen over the last year.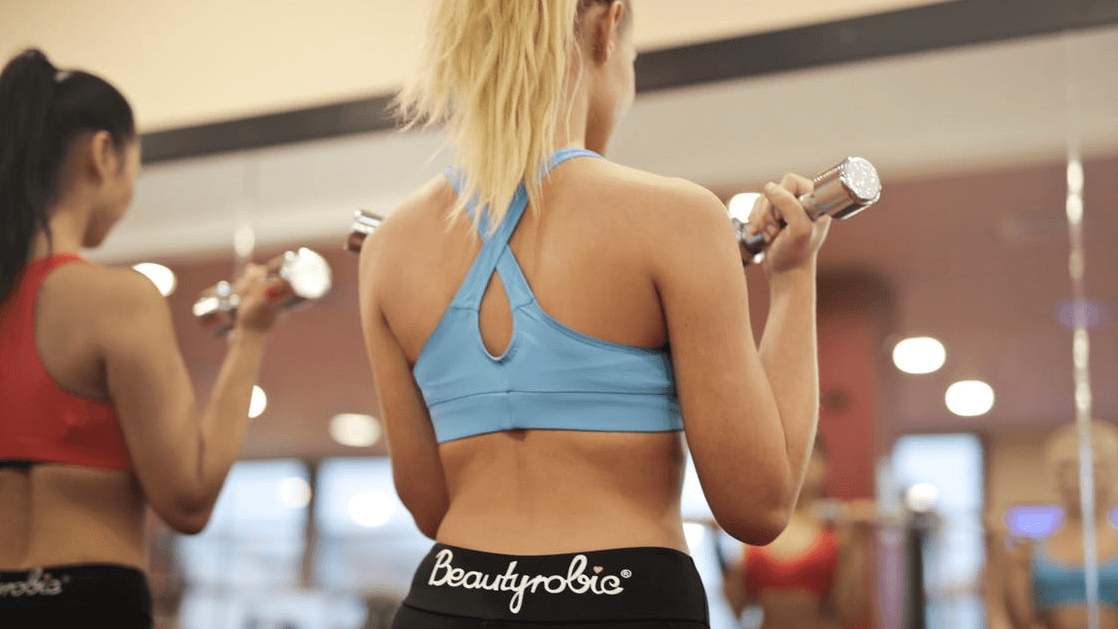 Ingredients
Optimum Nutrition Gold Standard 100% Whey Ingredients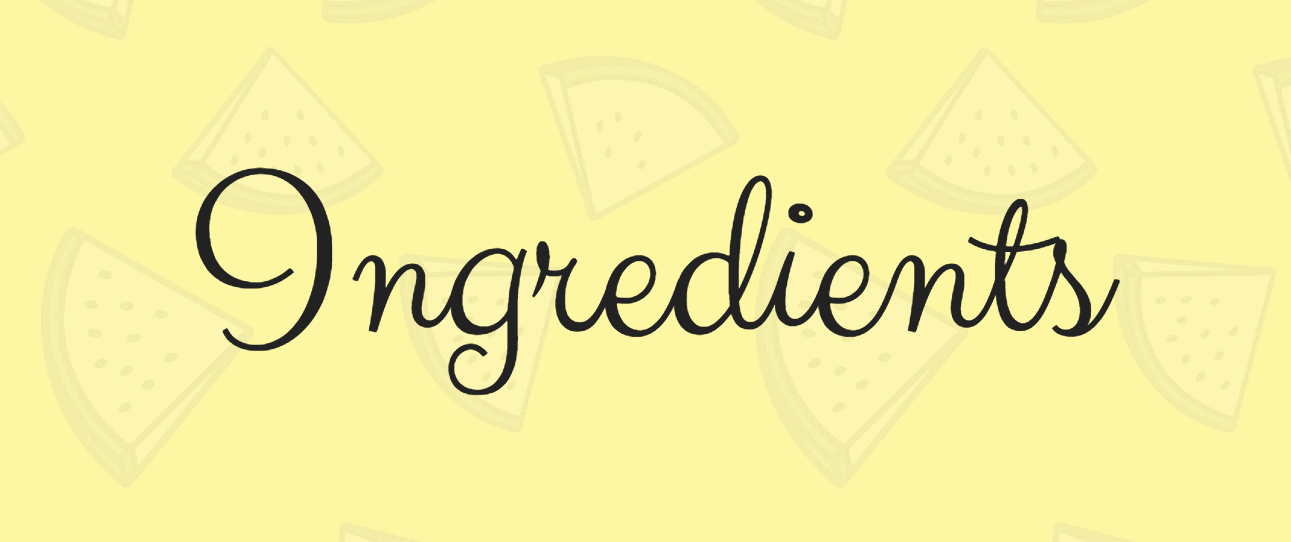 The first consideration is that Gold Standard 100% Whey is not 100% Whey, as seen on the Supplement Facts label.
While the ingredients list is pretty trim compared to many formulations, there are still a few additional ingredients in Gold Standard 100% Whey that are frequently seen in whey protein powders.
Here is a closer look at the additional ingredients:
Lecithin (Soy)
Soy Lecithin is added to most protein powders. It is one of the most common food additives used today.
It is worth consideration because soy is a common allergen. While one might not have a severe allergic reaction to small amounts of soy, one could still experience inflammatory side effects such as acne, rash, upset stomach,
Per the Food and Drug Administration (FDA), Soy Lecithin may not be as safe as most manufacturers would have you believe.
On April 28, 2016, the FDA issued a recall of several products made by the World's Choice Products, Inc., as these products contained undisclosed amounts of whey protein.
While Gold Standard 100% Whey clearly describes the product as containing soy, many consumers remain undereducated about food allergies and the potential negative effects of soy.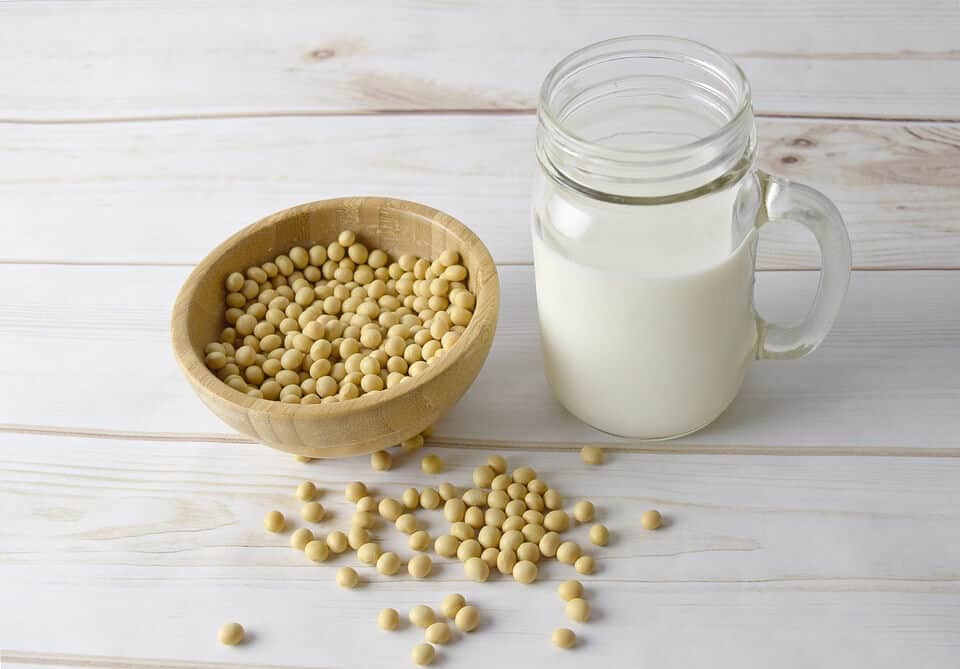 Some of the most commonly reported side effects of soy allergy include diarrhea, nausea, abdominal pain, or fullness. As with most food allergens, side effects vary greatly from person to person, depending on individual tolerance.
One study in Developmental Psychobiology focused on the effect of soy lecithin administration on motor development in rats. The findings were concerning:
The most marked early sensorimotor deficits were seen in the 5% soy lecithin preparation group. However, all soy lecithin preparation-exposed offspring had elevated brain/body weight ratios and choline acetyltransferase levels. Later, animals exposed to lifelong 5 or 2% soy lecithin preparations were hypoactive and had poor postural reflexes. The results indicate that dietary soy lecithin preparation enrichment during development leads to behavioral and neurochemical abnormalities in the exposed offspring. 
In short, soy lecithin affected neuromotor development in young rats.
Another study in Pediatric Clinics of North America specifically examined soy lecithin and milk, the two principal allergens in most whey protein powders. The study found that milk adversely affected 2-3% percent of the studied population, while soy negatively affected 1-2% of the studied population. The study was especially concerned about soy to have negative effects on developing children.
But all of the research on soy lecithin isn't negative. A substantial body of research connects soy lecithin with improved blood lipid profile (Cell Biochemistry & Function) and cholesterol markers (Cholesterol).
Food allergens affect everyone differently. If a person does not see ideal results from a Gold Standard 100% Whey product, a hidden ingredient such as soy lecithin could be the culprit. As with all supplements, the best approach is to assess your tolerance carefully and consult with your doctor before adding a potent supplement to your diet or exercise regimen.
Acesulfame Potassium
This is an artificial sweetener, and like many artificial sweeteners, long-term effects are not usually determined until 5-10 years of consistent use.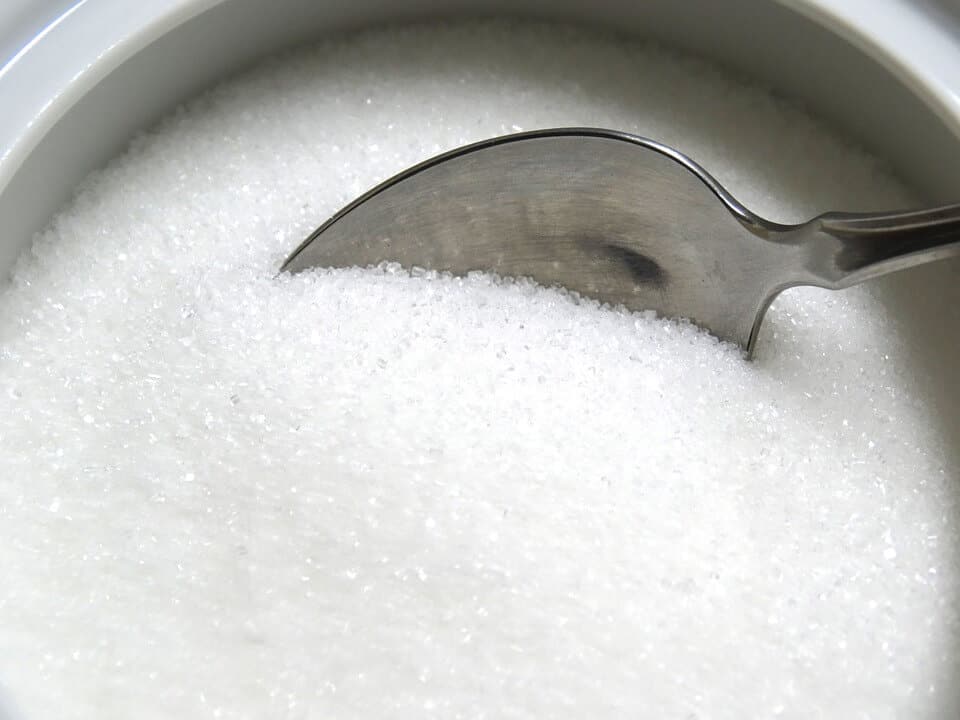 One PLoS One study on Acesulfame Potassium (ACK) found the following:
Interestingly, impaired cognitive memory functions were found in ACK-treated mice, while no differences in motor function and anxiety levels were detected. Our data suggest that chronic use of ACK could affect cognitive functions, potentially via altering neuro-metabolic functions.
Another study in the Journal of Gastrointestinal Surgery focused on ACK's effect on glucose uptake:
AceK increased glucose uptake by 20-30 % at glucose >25 mM, but not in lesser glucose concentrations (<10 mM), nor at 1 min or 10 min incubations. Activation of sweet taste receptors had no effect on glucose uptake in low (<25 mM) glucose concentrations but increased uptake at greater concentrations (>25 mM).
As with most things, moderation appears to be key. ACK had an insignificant effect on glucose uptake in reasonable volumes but began to affect normal glucose function as the quantity increased.
Bottom Line: Further studies are needed, but Acesulfame Potassium is likely safe in reasonable amounts.
Aminogen and Lactase
These are digestive enzymes intended to help someone break down dietary protein and lactose (milk sugar), respectively. Digestive enzymes are have been taken by bodybuilders, weightlifters, and fitness enthusiasts for many years to assist with performance and physique goals.
In a study (Journal of the International Society of Sports Nutrition) that looked at Aminogen's ability to help protein absorption in healthy males, the scientists determined the following:
The results of this study indicate that supplementing 50 g of WPC (whey protein concentrate) with 50 mg/g or 100 mg/g Aminogen, a blend of food grade proteases from Aspergillus niger and Aspergillus oryzae patented for use as a digestive aid, significantly increased the absorption rate of WPC over controls. these results indicate the need for further research in the area of enzyme supplementation for a more complete digestion of protein and perhaps other processed foods.
Aminogen seems to be a positive addition to any whey protein powder. There are no reported side effects, and it has been shown in similar studies to improve the absorption of dietary protein.
However, lactose intolerance remains a problem for many people. People who have difficulty digesting dairy products may only tolerate small amounts of lactose (a sugar found in milk and other dairy products). This is called lactose intolerance.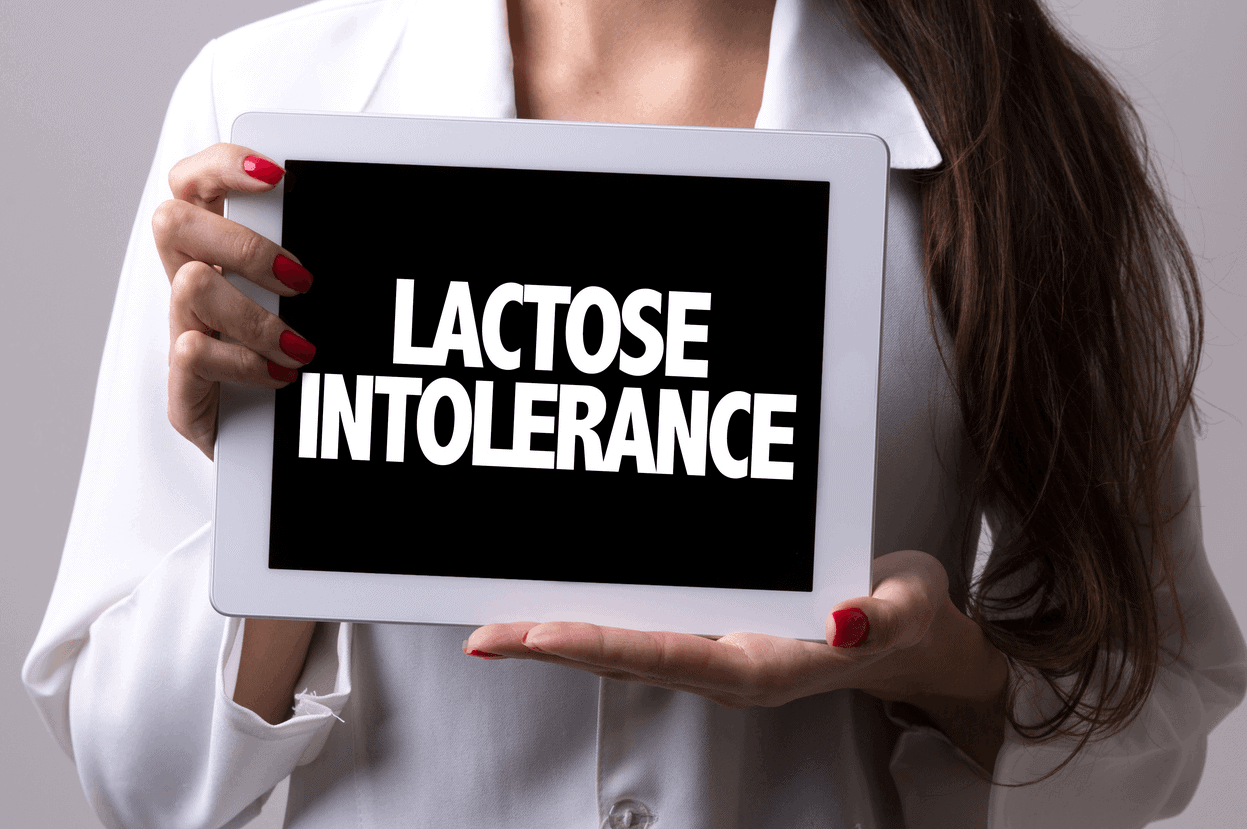 While Gold Standard 100% Whey only has 1 gram of sugar per serving, lactose-containing foods remain a digestive nightmare for many people.
The human body naturally produces a digestive enzyme called lactase, but many people do not naturally produce enough lactase to tolerate dairy products well. Exogenous lactase might help a dedicated exerciser to reap the benefits of whey protein supplementation without nausea, bloating, or stomach cramps.
Here is the issue: the protein blend in Gold Standard 100% Whey contains both Whey Protein Concentrate and Whey Protein Isolate. While Whey Protein Isolate has had the lactose filtered out, Whey Protein Concentrate has not. And while there are benefits to consuming both types of proteins, lactose-intolerant people might
Gold Standard, 100% Whey, is, in fact, all whey – it contains no casein protein. But it contains two types of whey, and one of those types contains lactose. This requires Optimum Nutrition to add lactase to improve the digestibility of Gold Standard 100% Whey.
Bottom Line: If you are lactose-intolerant or lactose-sensitive, it is probably better to go with a Whey Protein Isolate rather than a protein blend that contains exogenous lactase.
Side Effects
Optimum Nutrition Gold Standard Side Effects
As noted above, whey protein powder can cause several digestive problems, whether due to the milk content or soy lecithin.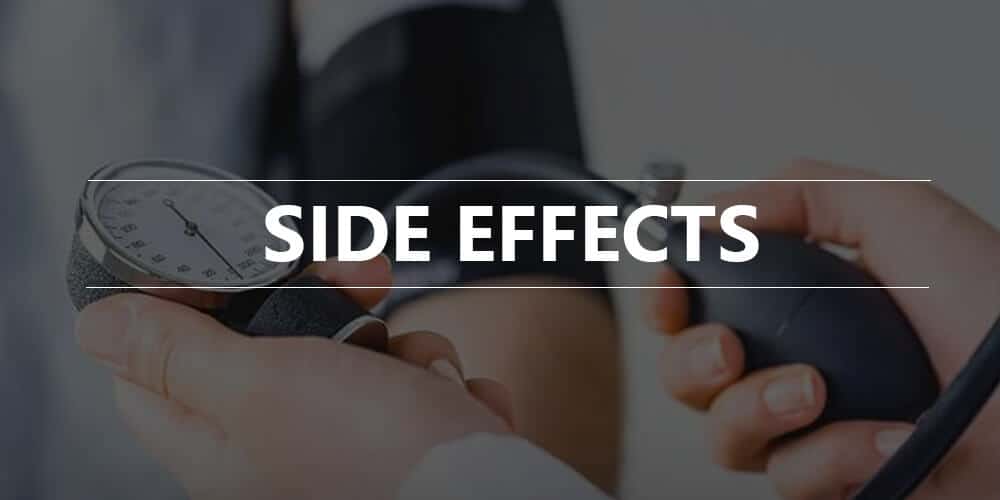 Aside from some mixed user reviews, there have not been any dedicated scientific studies conducted on Gold Standard 100% Whey.
Lactose Intolerance Side Effects
Bloating.
Pain or cramps in the lower belly.
Gurgling or rumbling sounds in the lower belly.
Gas.
Loose stools or diarrhea. Sometimes the stools are foamy.
Throwing up.
Soy Allergy Side Effects
May include:
Tingling in the mouth.
Hives; itching; or itchy, scaly skin (eczema)
Swelling of lips, face, tongue, and throat, or other body parts.
Wheezing, runny nose, or breathing difficulty.
Abdominal pain, diarrhea, nausea, or vomiting.
Skin redness (flushing)
If you experience any of these effects after using Gold Standard 100% Whey, you should discontinue use immediately.
Benefits
Claimed Optimum Nutrition Sold Standard Benefits
As mentioned above, real-world examples and clinical trials (i.e., Journal of the American College of Nutrition, Journal of the International Society of Sports Nutrition) have confirmed the same thing: the combination of whey protein supplementation and resistance training is hard to beat for building muscle while burning fat.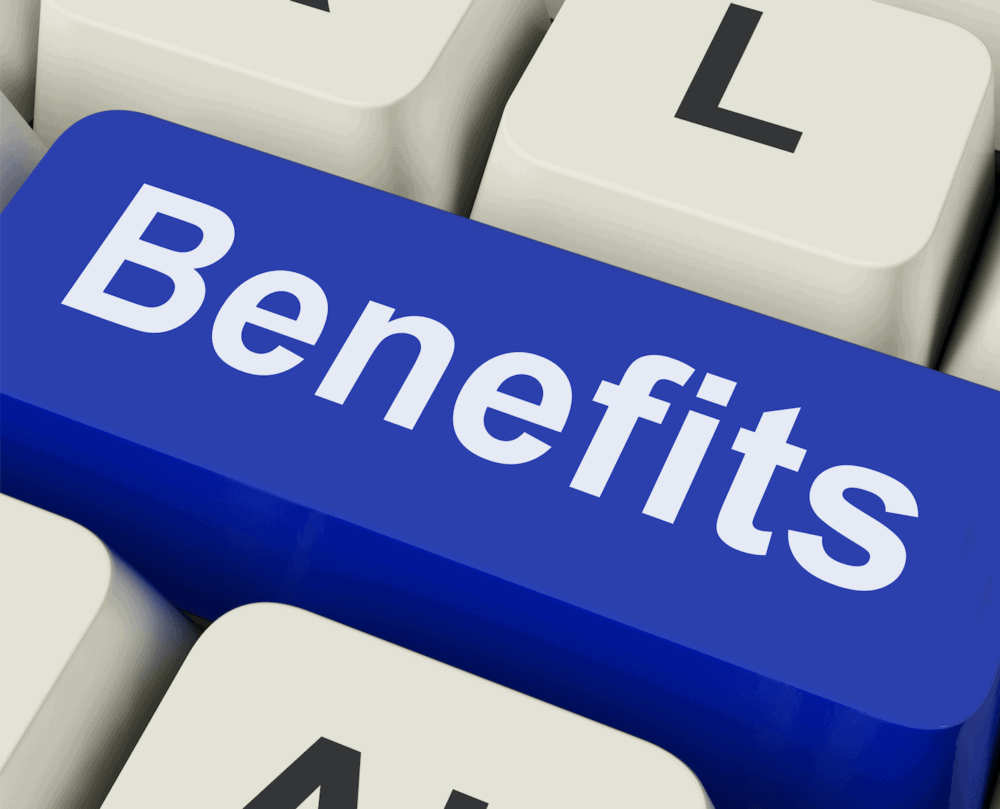 If you are looking to improve your body composition and add supplements, a high-quality whey protein powder is a proven place to start.
But the benefits of Optimum Nutrition Gold Standard 100% Whey versus similar products are less established, and the ingredients label is not very clarifying.
Optimum Nutrition does not pretend that Gold Standard 100% Whey is the best product in their protein powder lineup. Platinum Hydro Whey – an easily digestible whey hydrolysate – is clearly superior even among their whey products.  But it is also more costly.
Optimum Nutrition touts Gold Standard 100% Whey as the best value in their whey protein powder lineup, offering fewer fillers than their Performance Whey product while being less costly than Hydro Whey.
Because the benefits of whey protein supplementation are so well-established, Optimum Nutrition does not go over-the-top with false promises.
But while Gold Standard 100% Whey is the top-selling product for Optimum Nutrition, it is not necessarily the top-selling protein powder overall.
Like most protein powders, Gold Standard 100% Whey contains a large dose of BCAAs in every serving. The benefits of ingesting BCAAs in combination with resistance training are also well-established: when consumed in tandem with a broader range of amino acids, those who consume BCAAs build more muscle and have better endurance than those who don't, according to studies in the Journal of the International Society of Sports Nutrition and the Medicine and Science in Sports and Exercise.
But this again is a bit of selective advertising by Optimum Nutrition. Most protein powders, especially whey protein powders, have rich amounts of BCAAs, as the BCAAs (leucine, isoleucine, and valine) occur naturally in most protein sources.
Bottom Line: Optimum Nutrition Gold Standard 100% Whey does not claim any benefits backed by extensive research.
Does it Work?
Does Optimum Nutrition Gold Standard 100% Whey Work?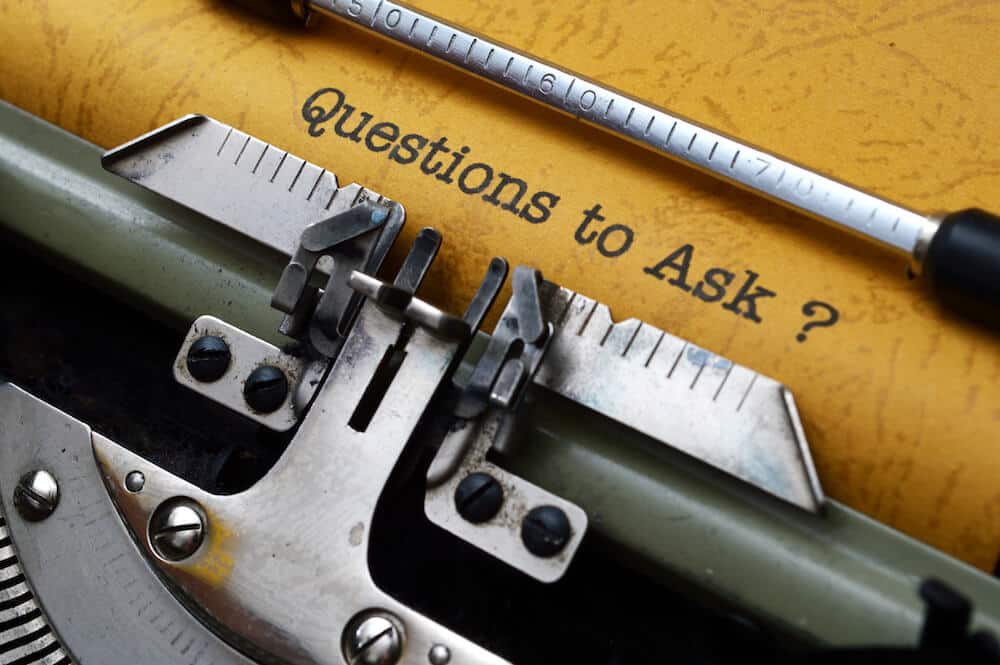 How well a protein powder "works" depends on two things:
1) the demand for protein synthesis that a person creates and
2) the amount of protein that is absorbed by the person
If a user has no problems with lactose or soy and performs the regular, intense exercise, they will likely have very positive results with Gold Standard 100% Whey.
However, if a person is sensitive to lactose or soy and does not place the necessary exercise demands on her or his body, they will likely have poor results with Gold Standard 100% Whey.
Additionally, some people do not respond well to protein powders containing or derived from milk. Thankfully, there are some dairy-free, gluten-free, and vegan protein powders available today.
Alternate powders to milk-based include pea, rice, and egg, in many more flavors and varieties than were available even 5-10 years ago.
Where to Buy
Where to Buy Optimum Nutrition Gold Standard 100% Whey
Gold Standard, 100% Whey, can be purchased at many in-store and online retailers, including Costco, GNC, Vitamin Shoppe, bodybuilding.com, Amazon.com, jet.com, iherb.com, and allstarhealth.com.
Cost
What Does Optimum Nutrition Gold Standard 100% Whey Cost?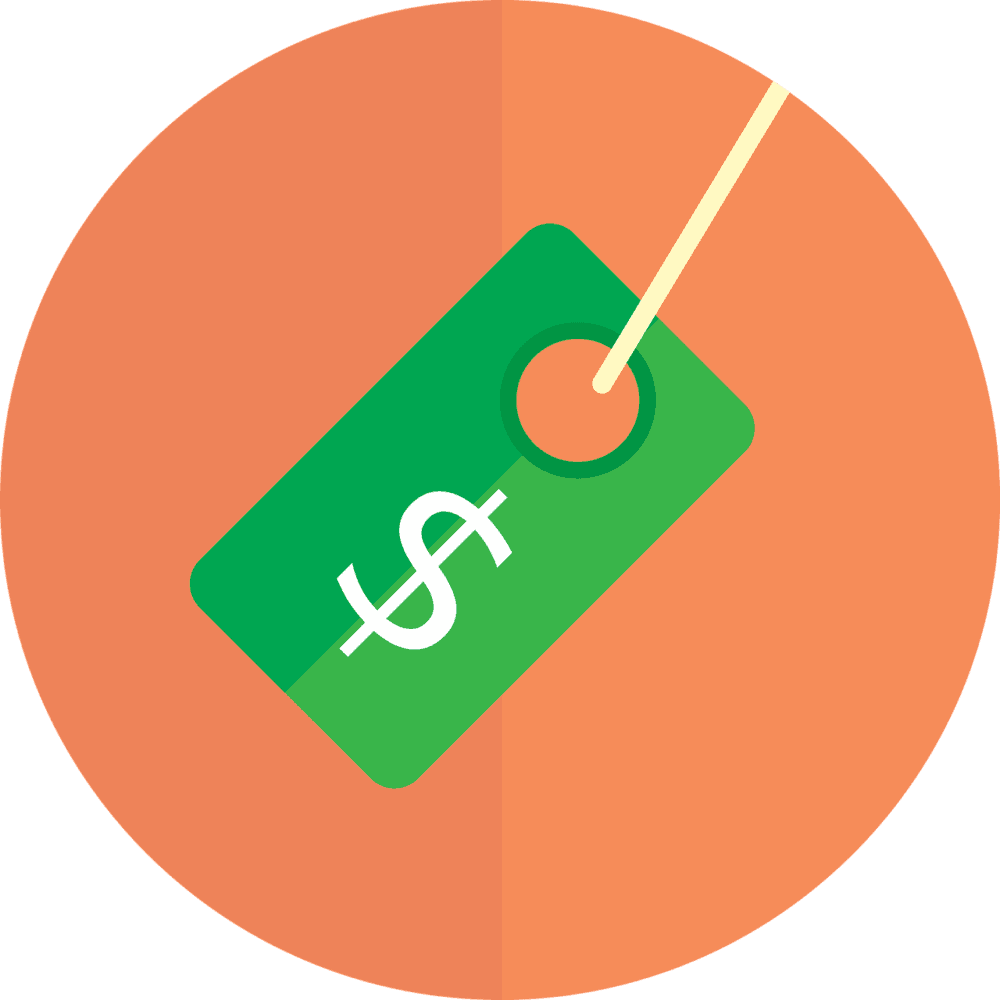 Optimum Nutrition Gold Standard 100% Whey comes in 1, 2, and 5lb containers. 2lb containers are generally the most common, as they include about 30 2-scoop servings of the product.
Optimum Nutrition Gold Standard 100% Whey Suggested Retail Prices
1 lb. – $15.99
2 lb. – $29.99
5 lb. – $58.99
Optimum Nutrition Gold Standard 100% Whey Flavors
Gold Standard, 100% Whey, is available in an extensive assortment of flavors that contain artificial sweeteners. Optimum Nutrition offers 25 flavors in the 2lb variety on their website.
Some of the flavors include:
Birthday Cake
Caramel Toffee Fudge
Cookies and Cream
Double Rich Chocolate
French Vanilla Creme
Key Lime Pie
Rocky Road
Strawberry Banana
Vanilla Ice Cream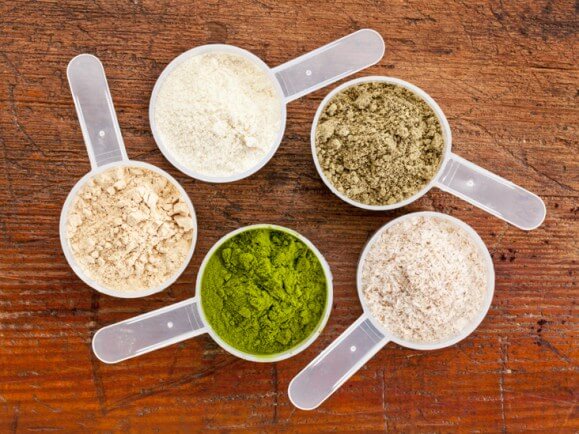 Optimum Nutrition produces the largest variety of flavors in the 2lb size. Staple varieties such as Vanilla, Chocolate, and Strawberry are also available in the 1lb or 5lb size.
Alternatives
What are the Optimum Nutrition Gold Standard 100% Whey Alternatives?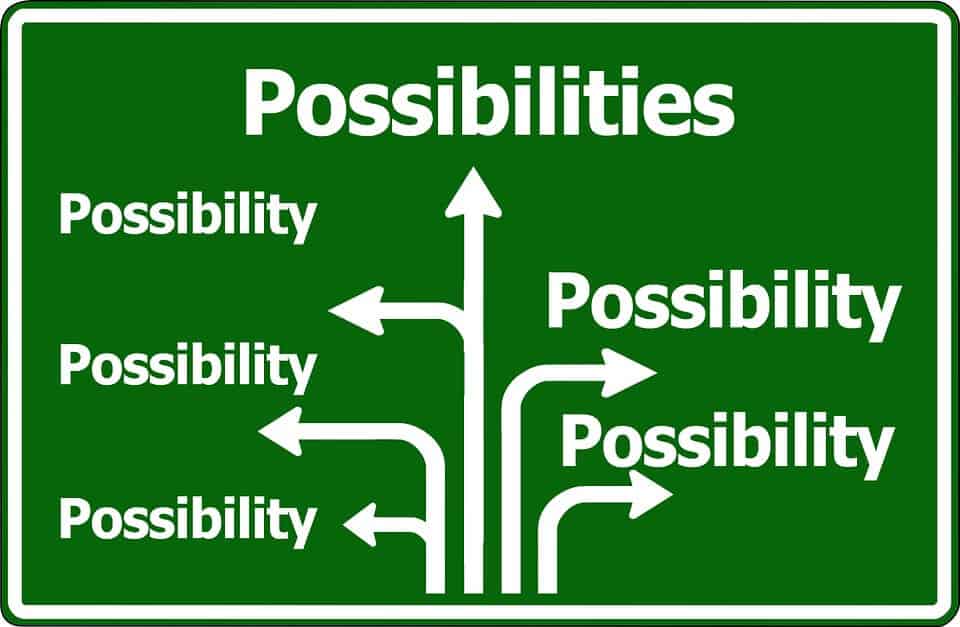 As established above, within the Optimum Nutrition whey product line, Performance Whey and Platinum Hydro Whey are alternatives to Gold Standard 100% Whey.
Hydro Whey is a pure hydrolysate and extremely high-quality, but costly. Performance Whey had added carbohydrates to improve taste and is less costly, but the quality is lower than a pure formula.
Directions
Directions For Taking (Using) Optimum Nutrition Gold Standard 100% Whey

Gold Standard, 100% Whey, can be spoon-stirred, shaken, or blended with the liquid of your choice. Common choices include water, milk, almond milk, and occasionally fast-acting carbohydrate drinks.
Optimum Nutrition recommends that you mix one scoop of Gold Standard 100% Whey with 8-10 ounce of liquid. Users generally take 1-3 scoops at one time, depending on their size and physique or performance goals.
Weight Loss
Optimum Nutrition Gold Standard 100% Whey and Weight Loss
The new "conventional wisdom" is that higher-protein, lower-carbohydrate diets are optimal for weight loss and body composition. But this has not been proven very consistently in scientific studies.
For example, in one study in the Journal of the International Society of Sports Nutrition, the participants consumed 5.5 times the recommended daily allowance of protein. Bizarrely, this extremely-high protein intake did not affect body composition in resistance-trained individuals who otherwise maintained the same training regimen. This is the first interventional study to demonstrate that consuming a hypercaloric high protein diet does not increase body fat.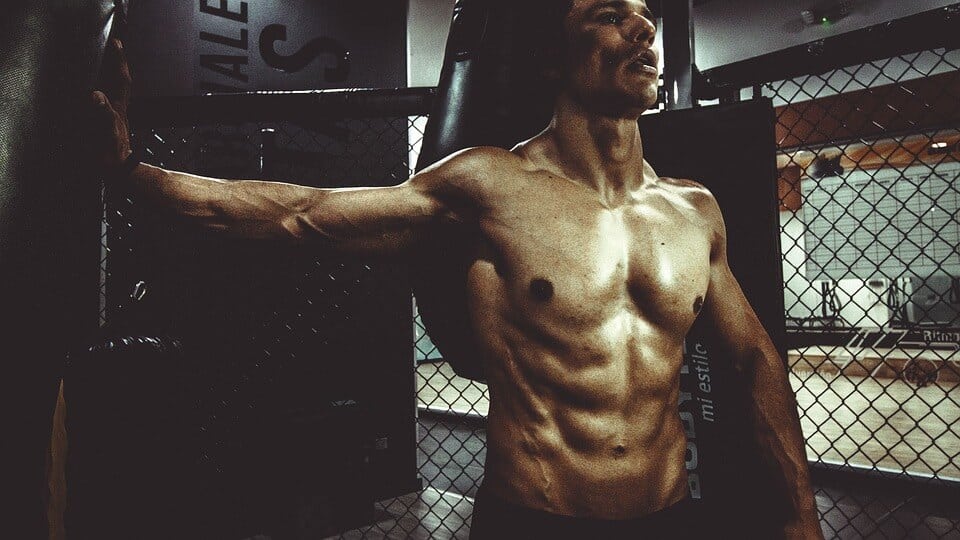 But the participants in the study above were fed a hypercaloric diet, meaning one in which their calorie intake was higher than their calorie expenditures. Even though dietary protein has a higher Thermic Effect of Feeding (TEF) than carbohydrates or fat, a person still needs to burn off more calories than they take in – regardless of the macronutrient ratios.
Another Sports Medicine study on athletes found this:
Based on available evidence, protein appears to be the macronutrient of paramount importance during weight loss owing to its ability to preserve lean mass during weight loss and promote fat mass loss when consumed in higher quantities. In addition, protein has some notable characteristics as a macronutrient, including satiety, thermogenic effect, and a potential 'leveraging' effect that means it should be a central part of a plan to restrict dietary energy to promote weight loss.
Dietary protein isn't a cure-all. Adding a protein powder like Gold Standard 100% Whey will only help if other smart fat-loss strategies are in place.
Bottom Line: higher-protein diets can assist with weight loss, but a caloric deficit is still necessary to lose body fat. Protein has specific importance to athletes, and athletes will likely need to supplement protein powder to meet their personal requirements.
What Users Are Saying
"…if you are looking for whey I highly recommend Optimum Nutrition."
"Optimum Nutrition is a joke.. I wouldn't ever buy protein from this company again EVER!!"
"I've been buying Optimum Nutrition's whey protein for a few years now and I believe it is high quality whey protein, but . . . I am extremely disappointed with the way the company is JACKING UP THE PRICES."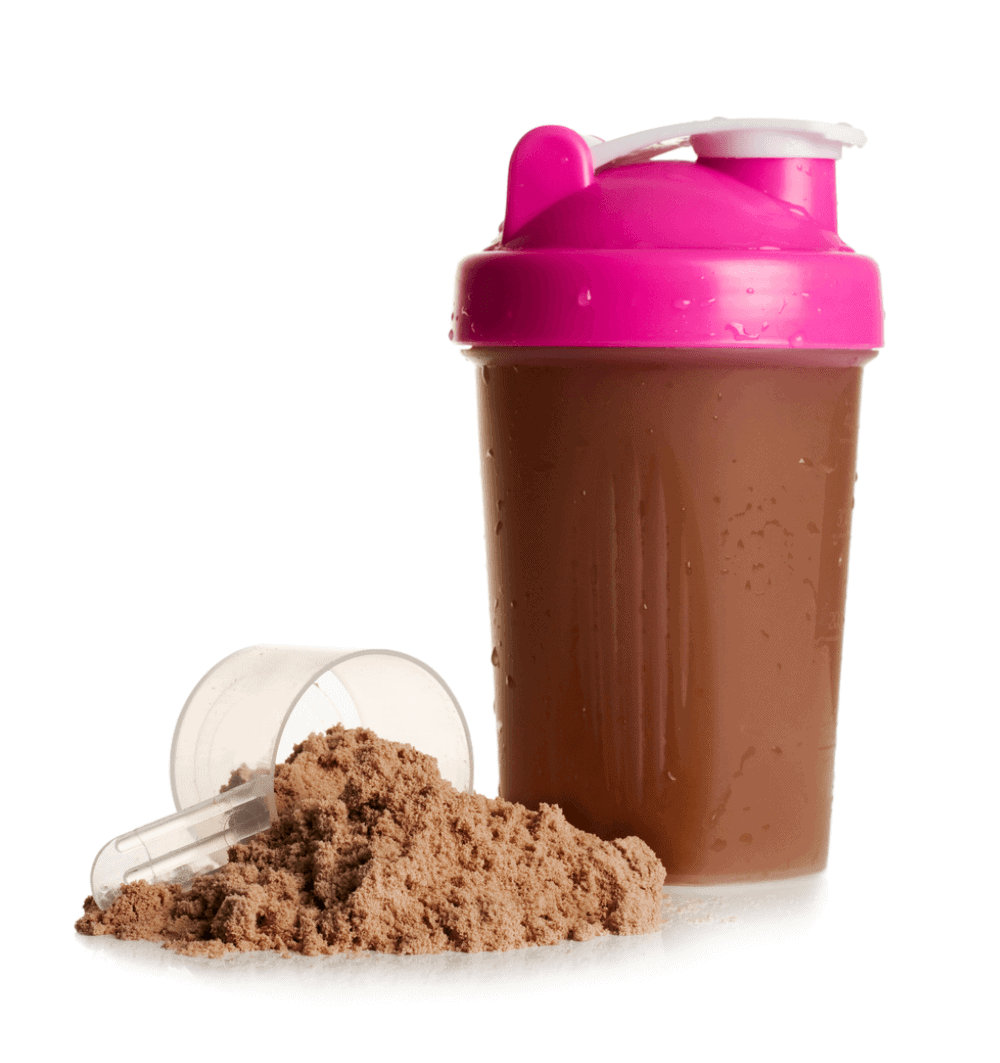 Bottom Line
The Bottom Line on Optimum Nutrition Gold Standard
Alright, can we give this product the go-ahead? WelWeke that Optimum Nutrition Gold Standard 100% Whey contains some natural ingredients, low in carbs and calories, and we like the company's longevity till, we have concerns about it due to the lack of clinical research backing dieters losing weight. Also, we have reservations because of the reported bad taste and the ineffectiveness of the ingredients. This protein blend is average.
If you want to drop those extra pounds, we suggest going with a program that's there to help you choose healthy lifestyle changes and stick with those changes for the long haul.
Among the best products we've researched this year is one called Noom. The program has been clinically proven to help users lose weight with personalized programs, human coaching, one-on-one support, food tracking, exercise logging, and more.
Also, the makers of Noom, in a good sign of confidence in the weight-loss app, are offering a [promoted_product_link_offer] to Dietspotlight readers.
Learn More About Noom »