Updated: 12/06/2017
- Site operated by Burn HD
P90X Review

- 6 Things You Need to Know
P90X claims you can transform your body as long as you "Bring It!"
Transformation sounds good, right? But, I keep thinking to myself:
"Is extreme home fitness something I can handle or am I out of my league?"
First, what do we know? P90X classic, there's also a P90X+, P90X2 and P90X3, combines workouts like Plyometrics, Yoga and Stretch with healthy diet changes to mold and shape your body. "Muscle carving" are the words Beachbody uses. The program really took the world by storm.
Makes you want to find out more, right?
Then you'll want to read the 4 things you MUST know about the P90X workout phenomenon.
Let's jump right in.
P90X Readers:
Click here
to find out why we're giving away samples of our product, Burn HD.
What is P90X?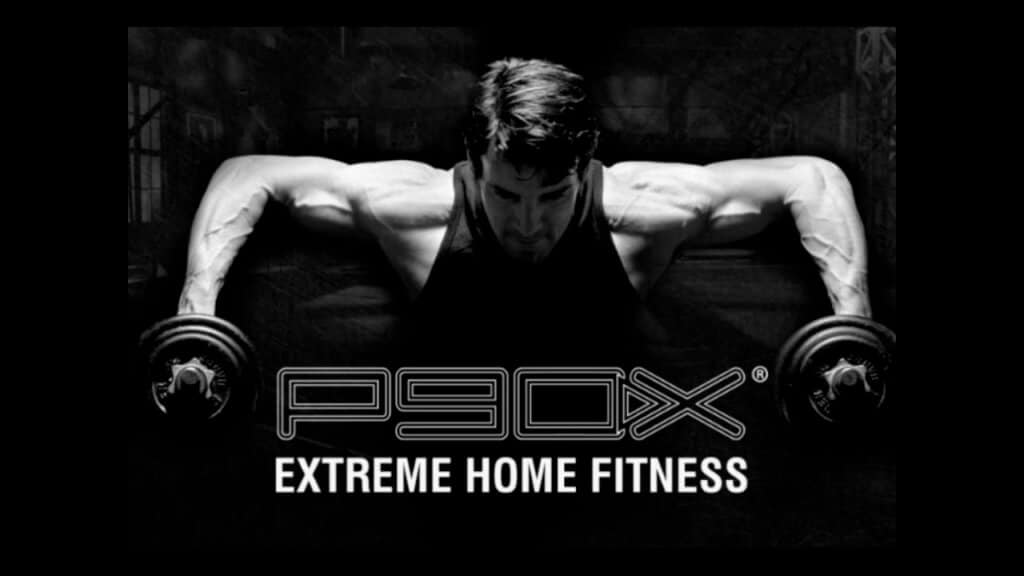 For starters, P90X is an extreme home fitness program designed to build muscle and promote weight-loss. It was created by Tony Horton, a leader in extreme fitness. You follow the P90X workout schedule for 90 days to see results that Beachbody calls "groundbreaking." The basic kit includes:
12 workouts
Fitness guide
Nutrition plan
24/7 support from experts
You can also upgrade to the Deluxe or Ultimate kit for added equipment, like resistance bands, push-up stands and workouts.
The brand behind this fitness system is Beachbody. The company, based in Santa Monica, CA, has been around since 1998. You can find P90X for sale on the official website, as well as other retailers like Amazon. You can expect to spend between $120 and $300+.
P90X Workout – "So This is Extreme Fitness?"
One matter that came up repeatedly with the P90X workout was tough exercises. "P90X is hard. There's even a message at the beginning of every workout warning you of the difficulty," explained our Research Editor. "It's not for everyone."
Josiah S. made the comment, "This product is for a select few. Some of the pull-up exercises and push-up exercises I never did end up being able to do."
Jeffrey K. said, "I followed the P90x workouts for about two months before I injured my neck and had to stop. Several of my coworkers had similar experiences where they had shoulder injuries that caused them to stop."
On the other hand, other P90X reviews praise the workouts.
One posted, "The workouts are very challenging, especially when you are first starting out, but well worth the effort since the results are incredibly rewarding."
Scroll below for one of the best products we've seen over the last year.
Your P90X DVD – "Does it Matter That it Won't Play?"
Beachbody has had issues with quality way before the P90X DVDs. Thankfully now that the company offers the Beachbody On Demand option to stream workouts, this shouldn't be a problem much longer.
Chloe wrote, "I can't believe that I spent so much money on DVD's that are fuzzy."
Then, Jaden said, "I'm already returning my third set of defective disks. Beachbody was not helpful when I contacted them."
But other customers didn't have any issues at all.
In fact, Byron H. commented, "Excellent so far. The discs arrived quickly and in perfect condition."
What Ties P90X Exercises to Weight-Loss?
Science, it's all about the science. When you exercise you burn calories. When you go all out with programs like P90X, you burn even more calories. Combine this with the P90X meal plan and voila – you have weight-loss. Research and experts support a combination of diet and exercise to lose weight – Beachbody just takes that to the extreme.
Now wait, that's not all…
A program like this can be hard on the joints; a warning included with every P90X workout. To stay with it long enough to see results, you have to take your time and, if you're worried at all about starting P90X, you need to contact your doctor first for advice.
What Users Are Saying
""Only received the videos. All other information (nutrition, exercise chart, etc..) where not included in packaging. You do not get what you pay for.""
The Bottom Line – Does P90X Work?
OK, so here's what we've found out. With P90X, Beachbody combines exercise and healthy eating to support weight-loss and muscle growth. Experts say, "Yep. That's how to lose weight." But, to be safe, anyone who wants to "Bring It!" needs to take the extreme nature of the program to heart.
Those who're looking to shed some excess weight, we suggest considering a supplement to compliment your workout program. One that's shown to support real results.
Among the best products we've seen this year is one called Dietspotlight Burn. This powerful supplement is loaded with clinically-backed ingredients shown to help reduce waist circumference, body fat and weight. Plenty of customers are talking about the wonderful results they've seen.
The makers of Dietspotlight Burn are so enthusiastic about this diet product, they're offering a solid satisfaction guarantee and a 15-Day Sample to get you started.
Learn More About Burn HD »