Paiyouji Review

- 23 Things You Need to Know
There are hundreds of weight loss teas available today. Paiyouji is one that makes a lot of enticing claims. But is the ingredient label telling the entire truth?
There are some allegations made of undisclosed ingredients in this tea. Our research team decided to dig around and find the truth. We sifted through data, examined reviews, looked at the science, and summarized our findings for you. Read on.
Overview
What is Paiyouji?
Paiyouji tea is a weight loss supplement. The manufacturers of this product claim that it is helping you lose weight. There are claims that Paiyouji tea also helps to suppress appetite. It is made of several ingredients, and therefore you should take precautions before you start taking as the ingredients could have you experience some side effects. You are also advised to consult a doctor before you commence using the product.
As of 2013, Paiyouji is no longer available for sale.
Does it Work?
Products Similar to Paiyouji
Company Info
How Did Paiyouji Start?
There is a lot of information about the tea, but none gives any details regarding how it started. Even the manufacturer does not provide any details.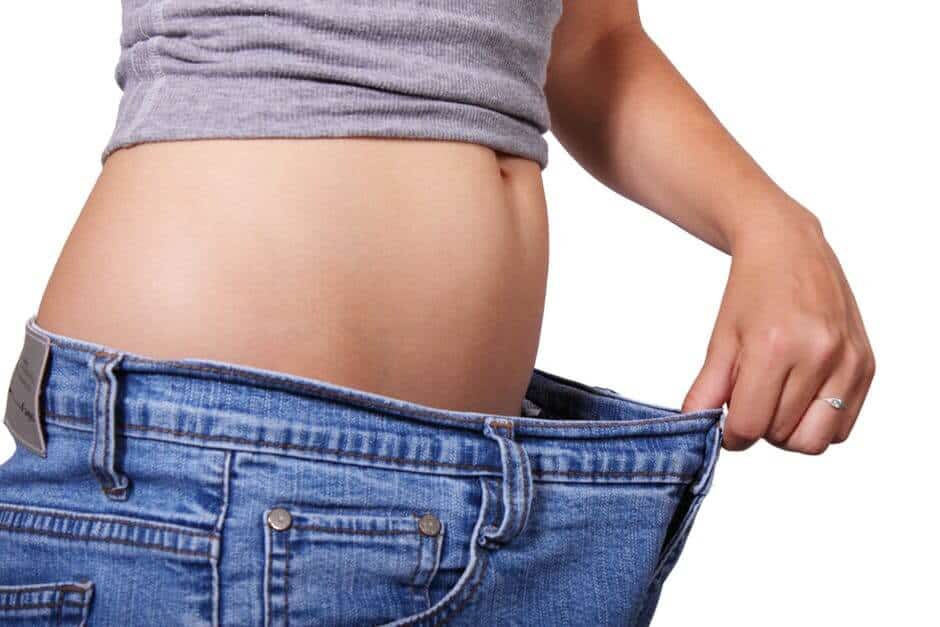 Scroll below for one of the best products we've seen over the last year.
Claims
Paiyouji Claims
There's a lot of information that can be deduced from the many Paiyouji plus tea reviews. However, the manufacturer claims that Paiyouji tea is a fat burner; it expels the toxins from the body; therefore, relieving constipation helps in edema expunction and lines contraction.
It also helps users lose weight drastically, and you'll see yourself achieve a thin waist, thin legs, and reduced hips. The manufacturer also claims that Paiyouji tea suppresses appetite and that it targets to reduce the excess fat. Other claims are that the tea is 100% natural, and it nourishes, with its effects being amazingly fast.
Directions
How To Use (Take) Paiyouji
You are supposed to mix one sachet of the product with a cup of boiled water. The tea is supposed to be taken in the morning before making breakfast. It can also be mixed with any hot drink provided it's not fizzy. And you can even go ahead and add honey, lemon, or even sugar.
Make sure also to limit its use to only one sachet a day. You are also advised to take plenty of water during the day- up to two liters- if you want to experience better results.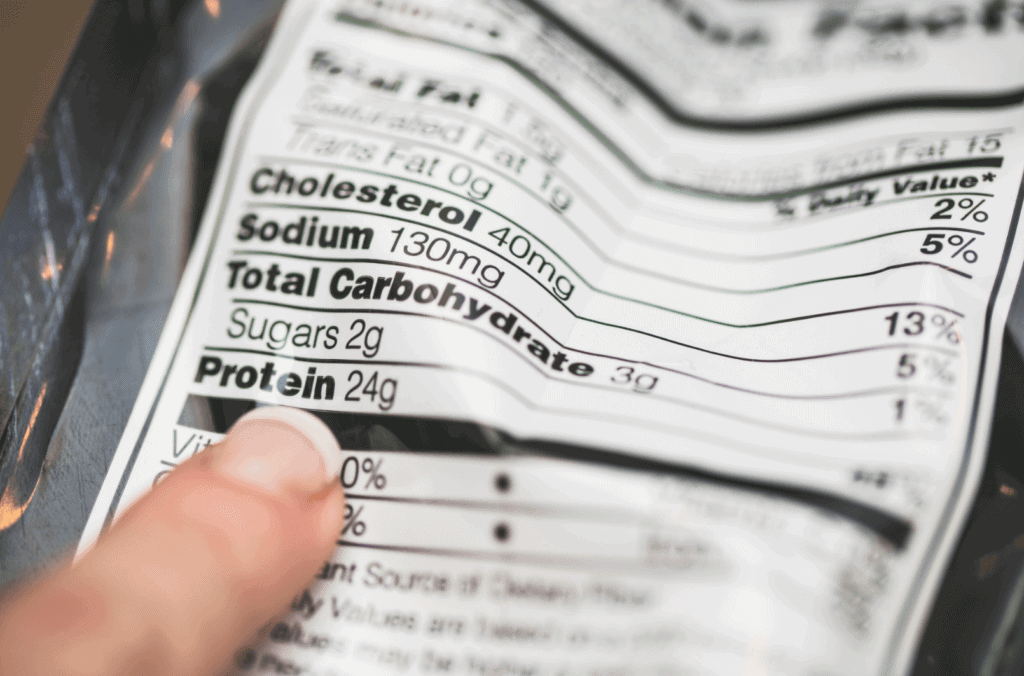 Ingredients
Paiyouji Ingredients
Paiyouji plus tea contains the following ingredients:
Malt
It helps to provide natural sweetness to food. It comes from cereal grains that have been germinated and dried through a process known as malting. By malting grains, enzymes are developed which modifies the grain's starches into various types of sugar.
Konjac Flour
This perennial plant vegetation is mostly grown in Some Asian countries for its starchy corns which are used to make flour and jelly. The dried corn of this veggie has around 40% glucomannan gum which is highly nutritious.
Its health benefits include eliminating toxins, stimulating pulse, suppressing appetite, weight loss, and beautifying skin. Konjac is very high in fiber also and has low calories.
Meal Fiber
Dietary fiber is found in vegetables, grains, and fruits and every healthy diet should contain fiber. It makes a serving of meal bulky hence making you feel full faster which can help in weight control.
Fiber is essential when it comes to digestion by keeping the bowel movements regular. This helps to prevent constipation and keep off certain conditions.
Oligosaccharide
These are part of complex carbohydrates that are not digestible by human enzymes. This has many health benefits as they help feed probiotics that are friendly bacterias in the large intestines.
This is beneficial to the health of the colon. Other benefits include feeding gut microbes, this assists the bacteria to synthesize some kind of vitamins making them absorbable. When these gut bacteria are well fed, they also help incorporate beneficial fatty acids that may protect the health of the colon.
Other ingredients include Vitamins B2, C, and E.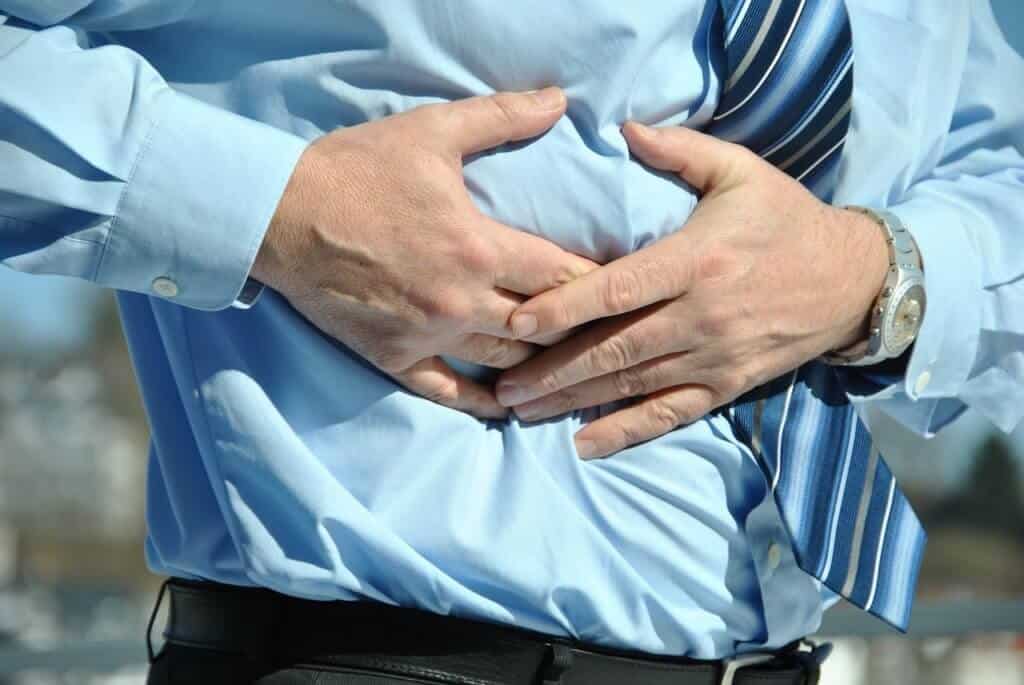 Side Effects
Potential Paiyouji Side Effects
You should be aware of the following side effects as you decide whether to start taking the tea. The mixed components in the ingredients are beneficial, but further analyses reveal their other side.
Konjac Flour
Consuming a lot of glucomannan can reduce levels of some drugs in the body. Glucomannan can also cause gas and bloating.
Oligosaccharides
The component Oligosaccharide in Paiyouji can cause problems in the gastrointestinal. According to the journal Gut, oligosaccharide can lead to increased production of gases in the colon. It can also cause bloating, diarrhea, and stomach cramps.
Chitin
According to Jamie Fritch of the University of Vanderbilt, chitin absorbs fat and oils in the body to form a grease ball that is excreted. However, it can, at the same time, prohibit the absorption of vital nutrients needed by the body. It can also cause constipation, gas, and mild stomach upset.
Benefits
Paiyouji Benefits And Results
The following are the results and the benefits associated with taking Paiyouji plus tea.
Chitin prevents the digestion of dietary fat, which then reduces absorption. Therefore, sometimes, after using the product, you start noticing some dramatic changes to the body parts prone to fat accumulation, like the buttocks, arms, thighs, and belly.
The benefits of taking Paiyouji tea can thus be summarized as follows:
Reduced caloric intake- Hence lower conversion of sugars and carbohydrates into fat. Therefore, the likelihood of fat deposits in the body is reduced.
Reduced fat absorption- Almost 60% of dietary fat is eliminated from the body by taking Paiyouji tea, making you look more shapely and healthy.
Fat burning- It increases metabolism, which then increases the rate of burning excessive fat in the body.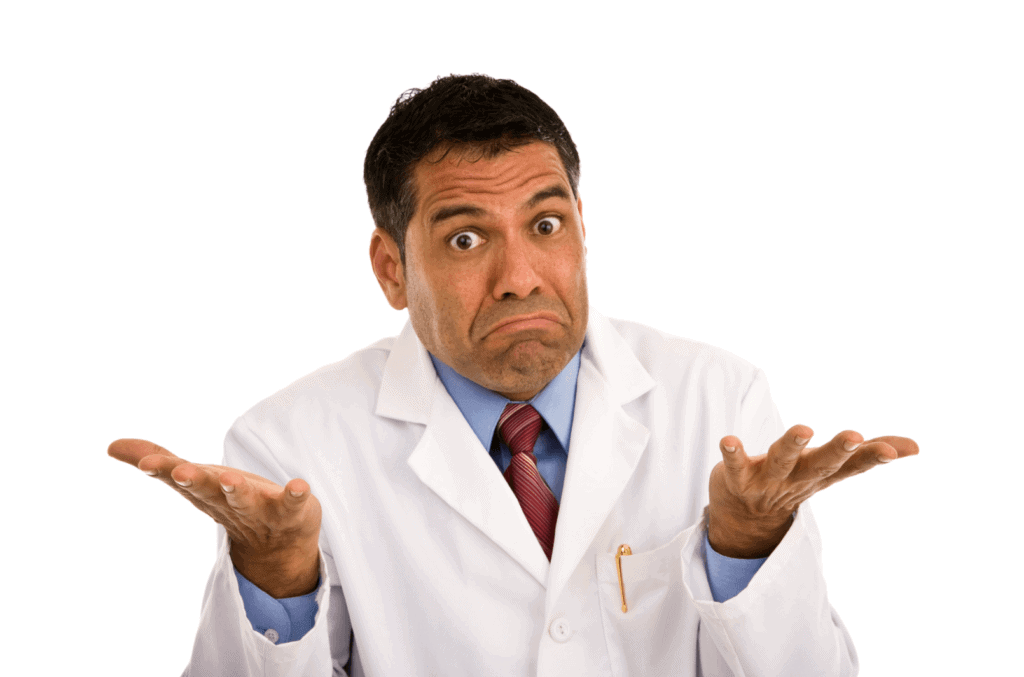 Does It Work?
Does Paiyouji Work?
Paiyouji has ingredients that work as we have analyzed above, but this is not an assurance that the product is effective. Various Paiyouji reviews, directed towards marketing the tea claim it a very effective solution for weight loss. Some reviews indicate that taking Paiyouji while also eating a balanced diet and doing regular exercises could have you achieve long-lasting and sustainable results.
Paiyouji stops fat absorption, and some people have claimed to have started feeling differently after using the tea for seven days. Paiyouji tea targets the excess fat in your body with chitin one of the ingredients used. It suppresses your appetite, and your metabolic rate is boosted.
Warnings
Paiyouji Warnings
Paiyouji slimming tea comes with several warnings:
You should consult your doctor before you start to use the tea
It would be best if you kept out of children's reach
If suffering from heart, respiratory, or circulatory problems, do not use Paiyouji.
Paiyouji Plus tea is unsuitable for breastfeeding women and pregnant women.
You should consult your doctor if under medication before starting to use the tea.
You should not exceed the dose stated.
While using, if you experience some unexpected adverse effects, discontinue the use and consult a doctor.
Not to be taken by children under the age of 18.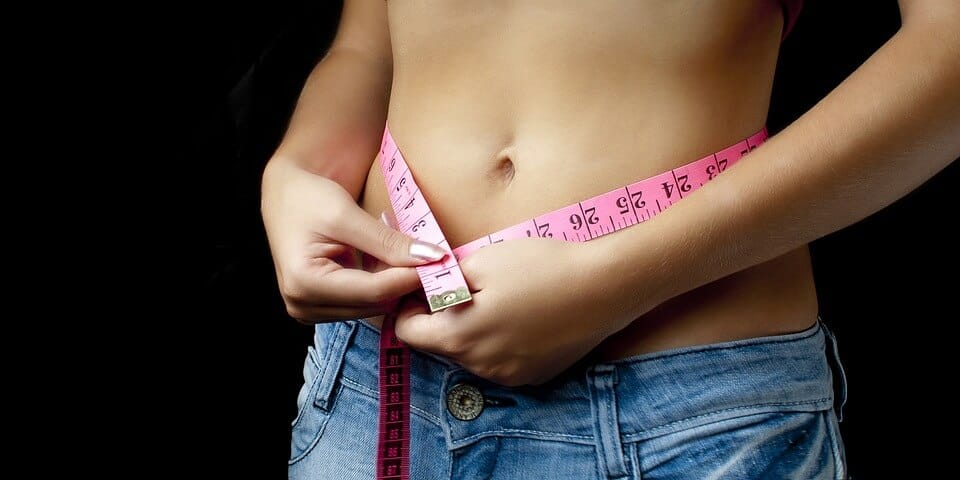 Weight Loss
Details On Paiyouji And Weight Loss
Taking Paiyouji while eating a balanced diet and exercising regularly has shown to produce long-lasting weight loss results. Weight loss is a matter of balancing calories in the body.
Paiyouji contains components in its ingredients that work towards inhibiting the absorption of fats in the body. Chitin helps to form grease ball, which cannot be absorbed by the body and therefore, it's excreted. Dietary fat would ordinarily be digested, causing the body to have excess glucose in the blood, which is converted and stored as fat in the body, a significant cause of weight gain. But Paiyouji won't allow that to happen as dietary fat is not digested but rather removed from the body.
Dietary fiber helps in digestion, keeps the bowel movements regular. This, in other words, helps to control weight. Overeating leads to weight gain, but this allegedly won't happen if taking this tea as it helps to suppress appetite.
Paiyouji also boosts your metabolic rate, which helps in increasing burning fat hence weight reduction. All this could help in weight loss, but there is no scientific evidence that Paiyouji tea is a proven weight loss solution.
Alternatives
Paiyouji Alternatives
Cellfood
Cellfood is a natural weight-loss formula is an effective and safe way to assist you in losing weight. It has a powerful combination, which helps in weight loss without using dangerous stimulants when combined with exercise.
How Does It Work?
Cellfood combines fat burner L-Carnitine and Garcinia Cambogia, which is an appetite suppressant to lose weight.
Is It Effective?
L-Carnitine is a compound that has several benefits to the body. It increases the mitochondria's ability to burn fat, which then means this formula could be useful though Cellfood has no clinical evidence that it works.
Side Effects
L-Carnitine could cause side effects, including stomach upset, heartburn, nausea, diarrhea, seizures, and vomiting. It can also create a fishy odor in your breath, sweat, and urine.
MochaTonix
MochaTonix is a balanced nutritional drink made with several ingredients. Parts of MochaTonix ingredient list are key nutrients that make the drink work by boosting energy while increasing metabolism. Some people believe that the increased metabolism triggered by MochaTonix drink leads to burning more calories, thereby reducing weight.
How Does It Work?
It uses its components like Advantra Z- which helps burn fat, increase physical performance, and build lean muscle mass when combined with exercise.
Is It Effective?
MochaTonix nutritional drink, when coupled with exercises, results in increased physical performance and energy in the body, can convert free fatty acids contained in the cells into additional energy.
Side Effects
Using MochaTonix could lead to the following side effects; nervousness, diarrhea, dizziness, confusion, irregular heartbeat, heartburn, ringing in the ears, irritability, convulsions, vomiting, and sleep problems.
Testadrox
Testadrox is a supplement that boosts testosterone, promoting fat loss, increasing lean muscle mass, sparking libido and sex drive.
How Does It Work?
The supplement contains ingredients like Tongkat Ali, horny goat weed, wild yam, saw palmetto, nettle extract, sarsaparilla, boron, and orchid substance testosterone boosters. The dosage is two capsules daily.
Is It Effective?
Looking at the ingredients used in the supplement, which are also used in several supplements for natural testosterone boosting for fat loss, enhancing stamina and sex drive, one would expect it to be effective. However, there's no scientific proof that it works as it claims. As Complementary Therapies in Medicine says, an ingredient like Tongkat Ali has been used to enhance erectile function.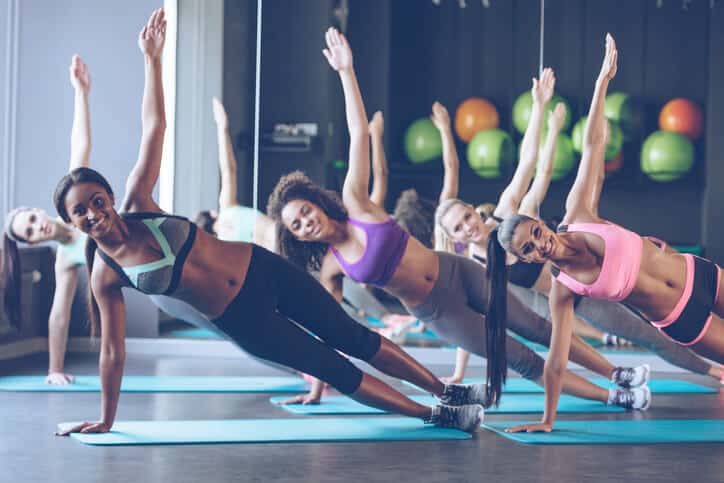 Who Can Use It?
Who Can Use Paiyouji Plus Tea?
Anybody between the age of 18-60 can use the tea. It's more suitable for those who are obese and have tried to lose weight without success. Nevertheless, the following should avoid the tea; pregnant women and children.
Product Ban
Paiyouji Capsules Ban
Food and Drug Administration in certain countries has banned the purchase and use of the capsules.
In Australia Therapeutic Goods Administration (TGA) has banned Paiyouji, saying it contains prescription substances that are not disclosed. TGA claims that some substances in Paiyouji are supposed to be sold on prescriptions only, and therefore it remains banned, and the public warned against buying the tea.
Undeclared Ingredients
Paiyouji Capsules Undeclared Ingredients
The TGA of Australia has mentioned that the capsules contain two ingredients, which are sildenafil and phenolphthalein. This is despite the manufacturer claiming that Paiyouji ingredients are herbal and have no medicines.
Sildenafil is a prescription-only medicine, like Viagra, and has the same active ingredient.
Phenolphthalein, on the other hand, was banned in Australia for its safety concerns. Therefore this makes the sale of the capsule illegal. TGA says that they have not assessed the capsule for its efficacy, quality, and safety as required by the legislation, but it shows many people have bought it online.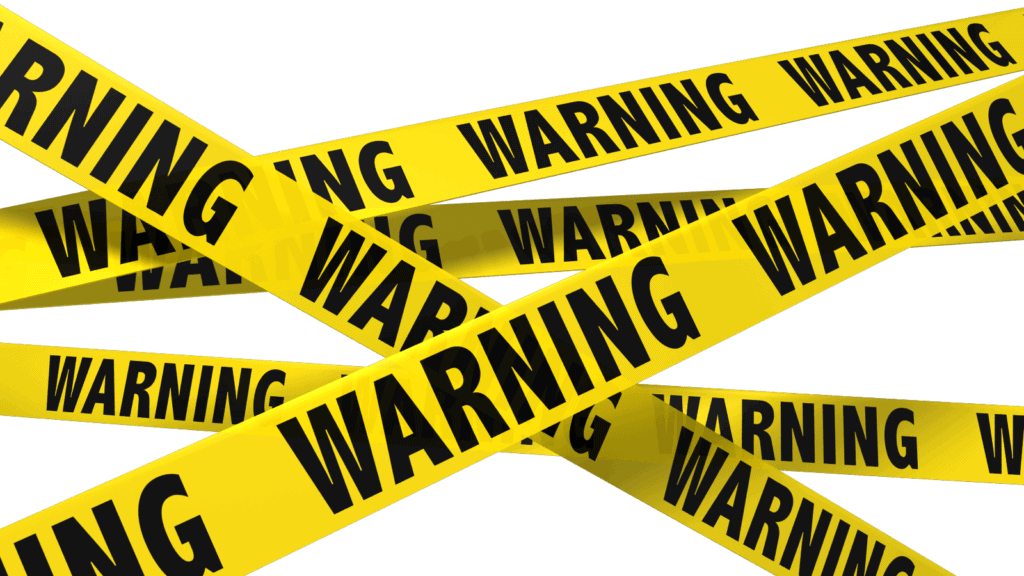 Comparing To Knockoffs
Comparing Fake and Original Paiyouji Tea
There seems to be the existence of fake Paiyouji tea. On some websites, you'll find the tea being called Pai you ji tea. It's therefore essential to do due diligence before buying the tea.
Interactions With Other Supplements
Mixing Paiyouji Tea with Other Supplements
According to David S Seres, the director of medical nutrition at Columbia Medical Center, all supplements that have ingredients that are claimed natural are not necessarily safe. Most of the supplements are very concentrated with a mix of substances. He continues to warn that mixing several supplements could lead to toxicity and potential interactions.
Tea Vs Capsules
Paiyouji Tea And Paiyouji Capsules
It's just the same thing it seems; most of the reviews do not indicate whether there is any difference, only that the names have been used interchangeably.
Meal Replacement
Can You Take Paiyouji Tea As A Meal Replacement?
You cannot take the tea as a meal replacement; the advice by the manufacturer is that you accompany taking the tea with a healthy diet and exercises for better results.
Weight Gain
Will I Gain Weight After I Stop Using The Tea?
The manufacturer claims you won't lose the benefits gained if you maintain a low-calorie diet and exercise even after you stop using it.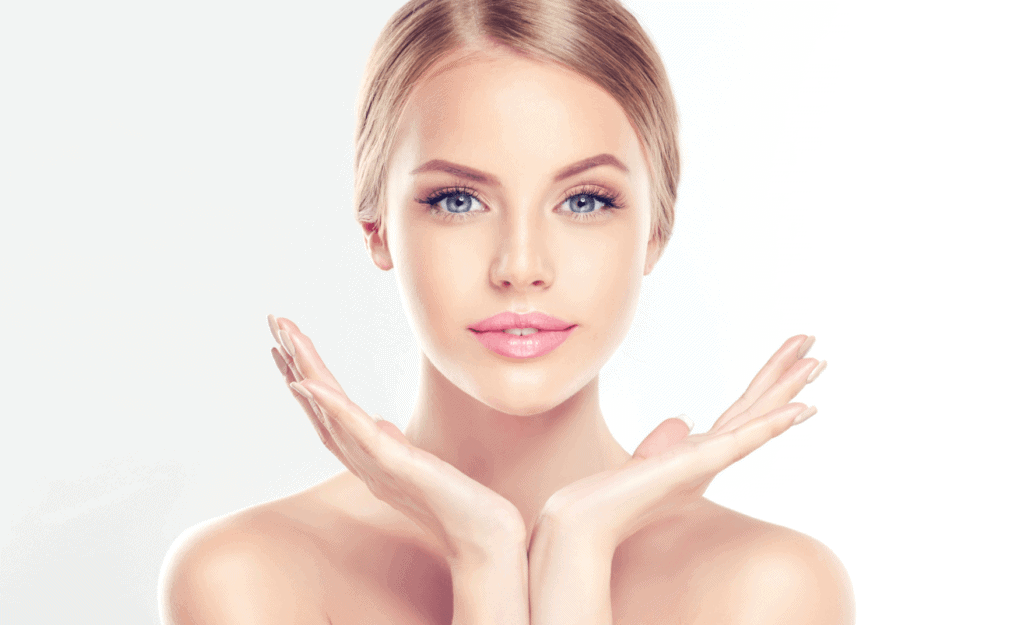 Skin Beauty
Paiyouji Tea And Skin Beauty
Konjac Flour helps to eliminate toxins from the body and also beautifies the skin. You can probably find having your skin look better if using the product though it's not scientifically proven to be so.
Miss A Day
If I Miss A Day What Happens?
Just continue with your daily sachet a day and don't make up for the missed day.
What Users Are Saying
What Users Are Saying
"Paiyouji plus was really good. I had tried so many diets previously but nothing work. After one week of taking paiyouji I lost 7lbs. It took a few days to get use to drinking it but after that I felt full of energy and much healthier."
"I don't know. It took practically forever for me to lose a few pounds. It works but very slowly. I don't think it's that great to be honest. Maybe it's just me."
"I lost 5 kilos by the end of the first box."
Bottom Line
Bottom Line on Paiyouji
This product makes a lot of overblown claims. Although it contains some ingredients that have proven weight loss benefits, these benefits are overshadowed by some significant concerns.
The claims of unlisted ingredients in the product, and the "fake" Paiyouji products floating around make us hesitant to recommend this weight loss supplement.
If you are looking for a proven and reliable weight loss, we suggest going with a clinically-tested weight-loss program.
Noom is one of the best programs we have ever seen. They offer personalized meal plans, health tracking tools, 1:1 human coaching, and more.
Unlike many other programs, the makers offer a free trial offer. So, you have nothing to lose but weight.
Learn More About Noom »