Patriot Power Greens Review

- 11 Things You Need to Know
Patriot Power Greens is a detox powder that claims to "help to neutralize the excess and inflammatory acids that may be taking over your body." The product claims it can also aid with relief from joint discomfort, pain, fatigue, and sleep troubles.
It seems like a miracle powder. While the use of an alkalizing detox supplement such as Patriot Power Greens can have several benefits, a detox powder by itself cannot correct medical conditions.
Moreover, Power Greens not intended to be used for weight loss. Nonetheless, we took an in-depth look into Patriot Power Greens to help you decide if it's a product worth, including in your diet. Read on for the full scoop.
Patriot Power Greens can be purchased through their Official Site.
Patriot Power Greens Readers:
Noom
is offering our readers a
free trial
, for a limited time.
Click here
for this special offer!
Overview
What is Patriot Power Greens?
Patriot Power Greens is an alkaline, organic nutritional formulation blending 38 fruits and vegetables with a shot of seven essential digestive enzymes and ten probiotics that claims to aid in gastrointestinal health.
Its organic formula blend promises to sharpen your memory as well as to improve your digestion with veggies that have been proven to be beneficial to digestive health in general.
It comes in berry flavor and is sweetened by additional superfoods such as goji berries, apple, and acai juice.
It's supposed to offer health benefits to senior citizens in particular, including an increase in sustained energy levels and mental focus, along with better digestive health. It also promises to "combat fatigue, to reduce brain fog, and to provide a plethora of vitality-enhancing health benefits in an easy-to-drink formula."
The Company Behind Patriot Power Greens
The company behind Patriot Power Greens is Patriot Health Alliance. Dr. Lane Sebring, a Texas-based M.D. and board examiner at the American Academy of Anti-Aging Medicine, founded the company. He also owns and operates Sebring Clinic; a private practice based in Texas.
Patriot Power Greens Competitors
Ingredients
Patriot Power Greens Ingredients
Power Greens ingredients include:
Dietary Fiber
Organic chicory
Inulin Organic
Spirulina algae
Kombu seaweed
Nori seaweed
Wakame seaweed
Beet juice powder
Stevia
Goji berry
Amia fruit extract
Acai juice
Superfood ingredients include:
Pear
Pomegranate
Papaya
Grape
Raspberry
Blueberry
Strawberry
Blackberry
Black Currant
Mango
Passion Fruit
Spinach
Carrot
Parsley
Cabbage
Tomato
Scroll below for one of the best products we've seen over the last year.
How Does Patriot Power Greens Work?
Patriot Power Green claims to "prevent cellular inflammation." There are also claimed Patriot Power Greens will:
Boost health
Improve memory
Enhance sleep quality
Side Effects
Patriot Power Greens Side Effects
Although there's no mention of side effects from Patriot Power Greens, some may notice side effects from Power Greens ingredients, including:
Flatulence
Nausea
Upset stomach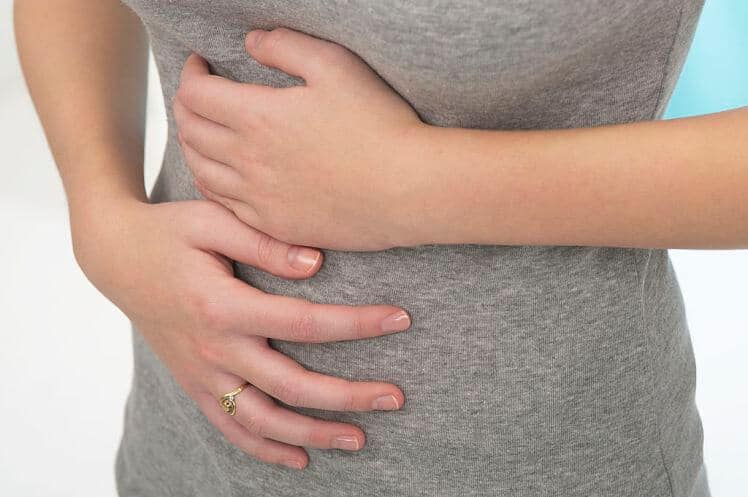 Patriot Power Greens Alternatives
Power Greens alternatives include:
Juice Plus is a whole food-based nutritional shake which makes similar claims about its health-producing benefits.
The difference is that Juice Plus supplements come in capsule form, have an entirely different formulation, and may not have as many antioxidant-rich vegetable extracts that are present in this formulation.
Ultimately, it seems both are regarded to be quality nutritional supplements, and both promote health, energy, stamina, and immunity though each addresses a different demographic.
Patriot Powder Greens is intended as a natural overall immune system booster, for older adults in particular, while the other is designed to enhance physical performance (particularly in athletes).
Price
How Much is Patriot Power Greens?
Ah, another great question surrounding this supplement and so many others like it:
When it comes to price per serving, this drink is pretty competitive, but still a bit high for my liking, unless you buy the big batch.
Patriot Power Greens is available from the manufacturer website, Patriot Health Alliance, as follows:
Single canister, 30 servings $49.95 plus $8.95 shipping- about $1.96 per serving
Three canisters, 90 servings $149 with free shipping- about $1.67 per serving
SPECIAL, 150 servings, $149 with free shipping – about $1.00 per serving
Power Greens is not currently available for purchase on Amazon, GNC, or other popular online retailers. Generally, any other online offer redirects purchasers back to Patriot Health Alliance's website.
Other products available from the line include Power Greens Double Size and Power Greens 30 Travel Packs, which costs $69.90 and $49.95, respectively.
Directions
Patriot Power Greens Directions
Stir one scoop of Power Greens into a glass of water and drink daily.
Benefits
Patriot Power Greens Benefits
Power Greens claimed benefits include:
Boost energy levels
Fight fatigue
Patriot Power Greens Pros and Cons
Power Greens Pros
Organic
Superfood ingredients
Contains probiotics for gastrointestinal health
Power Greens Cons
Quantities of ingredients not available
Expensive for some
Customer support complaints
What Users Are Saying
"I've used PATRIOT POWER GREENS for about five years and am totally satisfied with the results."
"Purchased this product simply for the reviews. After using it for about a week, I feel it is no different than other green powders. It is a wee bit on the sweet side, but after using if for a week and knowing the price you would probably be better off with V8 or another brand."
"Love how much more alive I feel."
Bottom Line
The Bottom Line on Patriot Power Greens
There are benefits to Patriot Power Greens, including it contains ingredients supported by research. There's also the low cost. However, options are fitting into your weight management plan.
It may not seem like a lot, but just one or two small issues can completely ruin your chances for results. If you want to lose weight and keep it off, find an affordable support with research that proves it works for weight loss and weight maintenance.
One of the products we like the most is Noom. Noom is a weight-loss app, but it's not your everyday program. Sure, you get the old favorites in exercise and food tracking (tracking is proven to help you lose more weight), but they've thrown in expert articles, nutritionists to maintain the food database and real human coaching.
Also, the company behind Noom is offering a free trial to Dietspotlight readers as a sign of confidence in the program.
Learn More About Noom »