PGX Review

- 14 Things You Need to Know
PGX, PolyGlycopleX, is a fiber supplement supporting weight loss. The supplement supposedly promotes satiety or a feeling of fullness. Although there's research, our concern centers on the effectiveness of taking a fiber supplement without addressing long-term issues such as diet and exercise.
Studies show a Western diet lacks fiber, and each serving of PGX is about 2.5 grams. According to the Institute of Medicine, women need 25 grams of fiber per day, while men need 38 grams. Our team wanted to bridge the gap between the recommended dosage from the company and the dosage recommended by research. First, we turned our attention to the benefit of the ingredients and relevant studies supporting the claims. Then, we compiled our data to give you the bottom line.
PGX can be purchased through their Official Site.
Overview
What Is PGX?
By now, you must have a lot of questions about this supplement. So, let's start with the basics. PGX is an acronym of the fuller name of this product, PolyGlycopleX.
It contains a combination of carbohydrate polysaccharides with a high viscosity that, when taken with or after meals, make the stomach expand in volume, creating a feeling of fullness and satisfaction. This means the supplement can absorb a lot of water, which may help suppress appetite.
Food digestion then slows down, and the sugar levels in the bloodstream go down, which they claim helps control appetite. Once the stomach sends this message to the brain, the brain communicates to the rest of the body to stop feeling hungry, even though you consumed only a small amount of food.
Does PGX work?
PGX Competitors
The Company Behind PGX
PGX and other similar products are inventions of a company based in Canada called Inovo Biologic, its leading supplier since 2002.
However, a company called Natural Factors trademarks and has patented the supplement. This company helps distribute the supplement worldwide.
Natural Factors Company Profile
Full name: Natural Factors Nutritional Products Ltd
Address: 1550 United Boulevard Coquitlam, BC V3K 6Y2, Canada
Founded: 1965
Owner & Chairman of the Board: Roland Gahler
Phone: 604-777-1757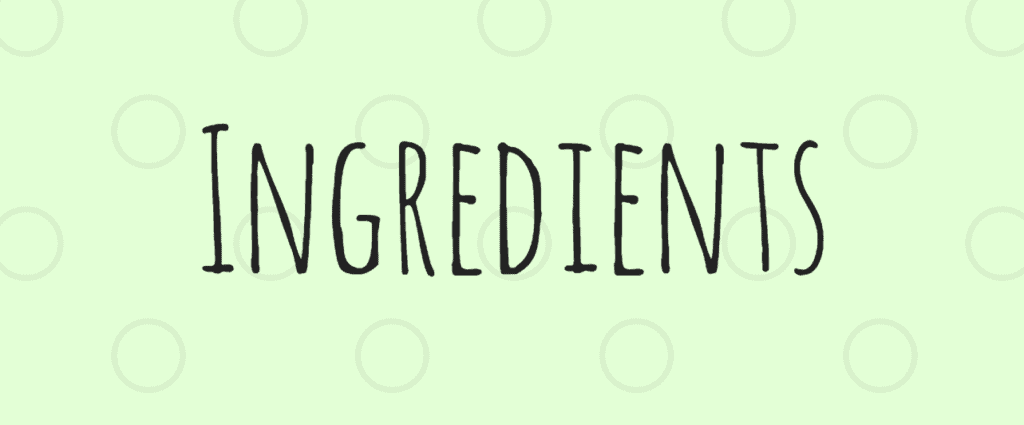 Scroll below for one of the best products we've seen over the last year.
Ingredients
PGX Ingredients
There are three main ingredients in these supplements. They are:
Xanthan Gum
Sodium Alginate
Konjac Mannan
Let us see what these three components are and how they are relevant to making PGX effective.
Xanthan Gum
Xanthan gum is used as a thickener for food products like salad dressings and ice-cream.
It is derived from plants, and we make it by fermenting glucose, sucrose, and lactose.
Xanthan gum has high water absorption abilities, which adds to the general viscosity of PGX. However, when high amounts of xanthan are consumed, it may cause diarrhea, stomach bloating, and indigestion, says the British Journal of Nutrition.
Sodium Alginate
Sodium alginate is also a thickening agent derived from brown seaweed. It can help lower cholesterol levels. It is also an emulsifier and a gelling agent that, like its counterpart, we use in the food industry.
Concerning PGX and its function as a weight loss supplement, sodium alginate may reduce gastric emptying and nutrient absorption. This may allow for appetite suppression.
Konjac Mannan (Glucomannan)
The third and last ingredient in PGX is konjac mannan. This is a wild plant native to Japan and China that people use for its thickening properties and medicinal value.
PGX, however, uses the root of this plant. This is from where we extract glucomannan, a fiber.
This fiber allegedly has some health benefits, including reducing cholesterol levels and easing constipation.
It is best to take a lot of fluids while consuming konjac and glucomannan to limit side effects.
Medium Chain Triglycerides
These fats were extracted from coconut oils. They are allegedly capable of reducing body fat while not affecting lean muscle mass levels.
Side effects could include vomiting, nausea, and other stomach issues. Also, they could cause diarrhea, essential fatty acid loss, and gas.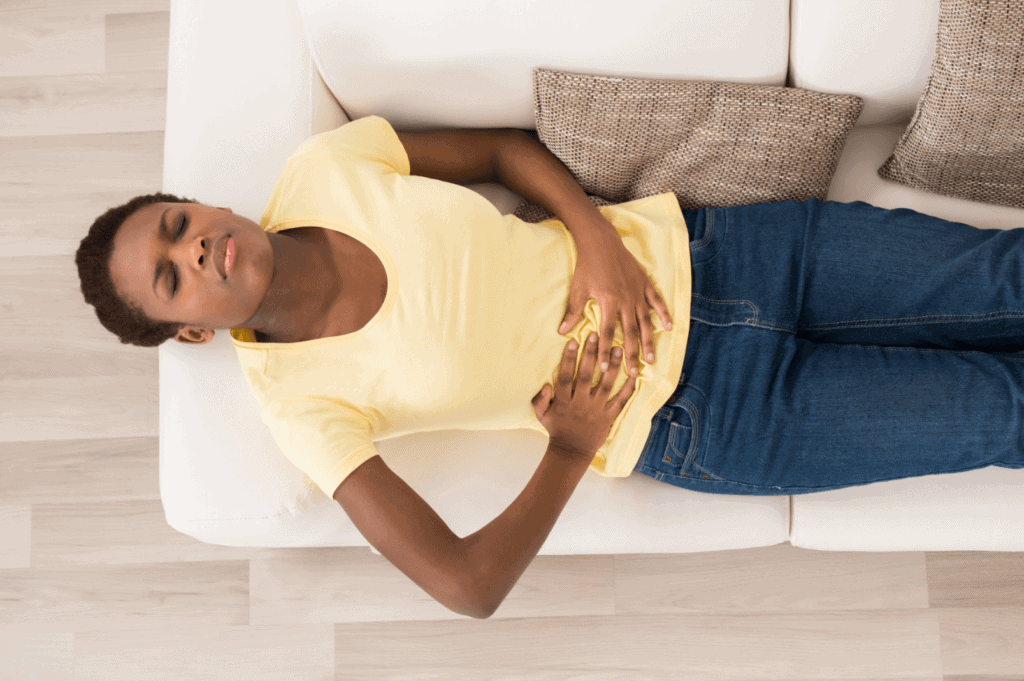 Side Effects
PGX Side Effects
As the old saying goes, there are always two sides to a coin. Even with all the benefits, PGX has its downside.
Some potential side effects you may experience while using PGX supplements include:
Stomach Bloating
Nausea
Indigestion
Diarrhea
Gas
Loose Stool
Other side effects you may experience while using PGX include stomach cramps and low blood sugar.
The manufacturers of PGX have advised their patients always to drink large amounts of water and other liquids when taking their dosages.
Contraindications
PGX Contraindications
These products can slow the rate by which you absorb some medications you might be on, so the company recommends taking oral medicine an hour before PGX or two to three hours after it.
If you have diabetes, you should keep an eye on your blood sugar and tweak your medication. PGX helps control blood sugar levels, and it could lead to you needing smaller amounts of medications or insulin.
As with all supplements, it is advisable to speak with your doctor or other healthcare practitioners before taking this product if you're on any other medication.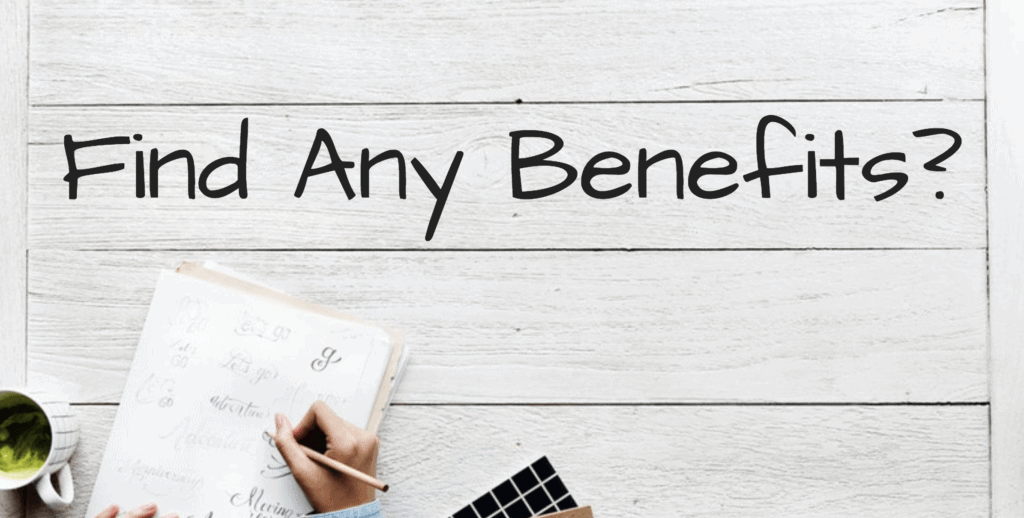 Benefits
Benefits Of PGX
PGX Daily claims to be an effective and healthy way of losing weight, but is it really beneficial, or is it another scam by the pharmaceutical industry to con people of their money?
We already know that PGX contains a viscous fiber, which may allow it to absorb water and suppress appetite. PGX claims this effect should last the whole day, meaning the user will have a reduced food intake. This, they say, will almost automatically lead to weight loss.
Apart from potential appetite suppression and weight loss, what does PGX Daily do for you? Earlier, we found out that one of the ingredients in PGX, konjac mannan, is used to keep cholesterol in check and lower blood sugar levels. Because PGX reduces food intake and demands loads of water consumption, blood sugar levels can stabilize.
PGX claims to heighten the sensitivity of the body to insulin levels. Some also believe that PGX may increase appetite-blocking compounds while decreasing hormones that may lead to overeating. However, the exact mechanism through which PGX can do this is unknown. Besides, PGX allegedly brings down the glycemic index or the rank of carbohydrates in the body according to how they affect the blood glucose of any food or drink.
Does it Work?
Does PGX Work?
After it's all said and done, it comes down to this question: does this highly viscous, polysaccharide super-fiber work?
Though PGX Daily may have appetite suppression components, if users don't change their diet or eating habits, they might not lose weight.
PGX has to go hand in hand with a strict, healthy diet. No matter how much a patient takes the PGX dosage, there is a chance that no change will occur without dietary discipline.
A study that PGX funded found that when you use the supplement, there is the possibility of losing around 0.4 pounds on average every month, making the supplement a poor choice if you're aiming for more.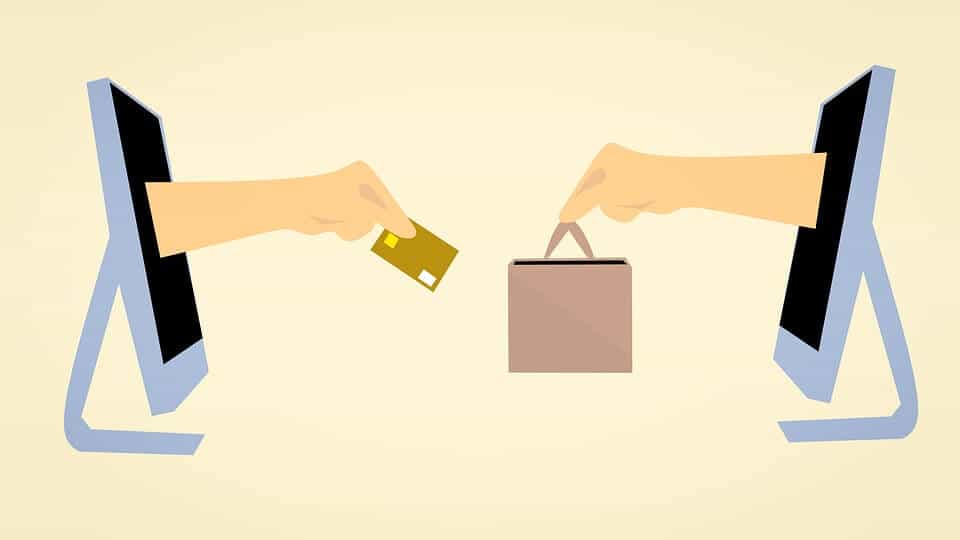 Where to Buy
Where To Buy PGX
On their website, PGX mentions that you can purchase their PGX Daily supplement in pharmacies, grocery stores, and health food stores across Canada and the USA.
They have also provided their contact information, which you can use to get directions and assistance. Other places to buy PGX:
Official Website
Walmart  
Amazon 
eVitamins
Dr. Hyman 
iHerb 
Price
PGX Prices
Prices vary depending on quantity and the retailer from which you buy the products.
Walmart: 150 softgels for $27-29
Amazon: 240 softgels for $52-53
eVitamins: 120 softgels for $29-30
iHerb: 240 softgels for $41-52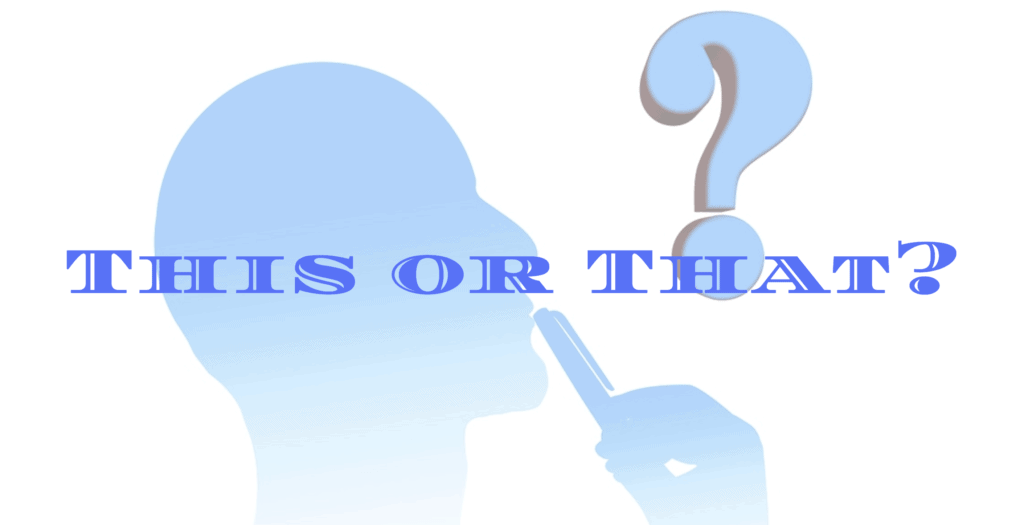 Alternatives To PGX
We have established that obesity is a rapidly rising problem in the 21st century. Food supplements have become the major go-to choice for most people aiming for healthy weight loss.
Obviously, PGX is not the only fiber supplement in the market. Some of the alternatives include:
Brown Seaweed
Brown seaweed is allegedly beneficial in weight loss, as it helps quicken the process of burning fat in the body. FucoThin is a supplement that uses brown seaweed as its main ingredient for weight loss and control. It is gluten-free and contains carotenoid, fucoxanthin, and thermogenic antioxidants.
The supplement claims to be very effective in burning fat and slimming the belly when you take a daily dose of 500mg. Because of its powerful fat-burning abilities, it also supposedly helps remove the excess fat surrounding the heart.
White Kidney Carb Blocker
White Kidney Carb Blocker is another weight control supplement. This one can block or prevent the breakdown of carbohydrates, thus causing the body to expel them as waste instead of storing it as fat.
White bean extracts are safe for consumption. Potential side effects may include bloating or gas.
Safslim
The third PGX alternative, Safslim, use safflower oil as its key ingredient. This ingredient has high amounts of linoleic acid, one of the healthy fats that should be in your diet.
Safslim claims to be very effective, especially with the burning of abdominal fat. When you combine it with exercise, you can see results within a short amount of time. Safslim does come with potential side effects, which may include a bloated stomach, diarrhea, stomach cramps, and gas.
Directions
How To Take PGX
PGX has the viscosity capacity of four bowls of food fiber. When you add it to food or drinks, it will have a similar effect on your appetite and glucose levels as if you'd consumed four bowls of fiber-heavy food, like oatmeal, all at once.
Everyone has their reasons for taking PGX, and although most aim at weight loss and control, some use it to keep their cholesterol in check or reduce their blood sugar levels.
If you're using PGX as a means of weight loss, they recommend that you use between 2.5-5 grams before meals. This variation depends mostly on the person's weight, as we know that people with a higher body mass may require higher doses of medicine.
However, they advise that the consumer starts with a low dosage and work up gradually. In case the patient is prone to midnight snacking, they ought to take another dosage after dinner.
Every 2.5 grams of PGX requires eight ounces of water. If the consumer wants only to keep their cholesterol in check, they advise a dosage of 0.75-2.5 grams per meal.
The product is available in the form of soft gel capsules, granules that you can add to food or beverages, and a zero-calorie drink mix that you can take on its own. The form of consumption is not important as long as you take the required dosage.
PGX Directions
Dissolve in food and drinks
Sprinkle on cereal, soups, yogurt, or salads
Drink plenty of water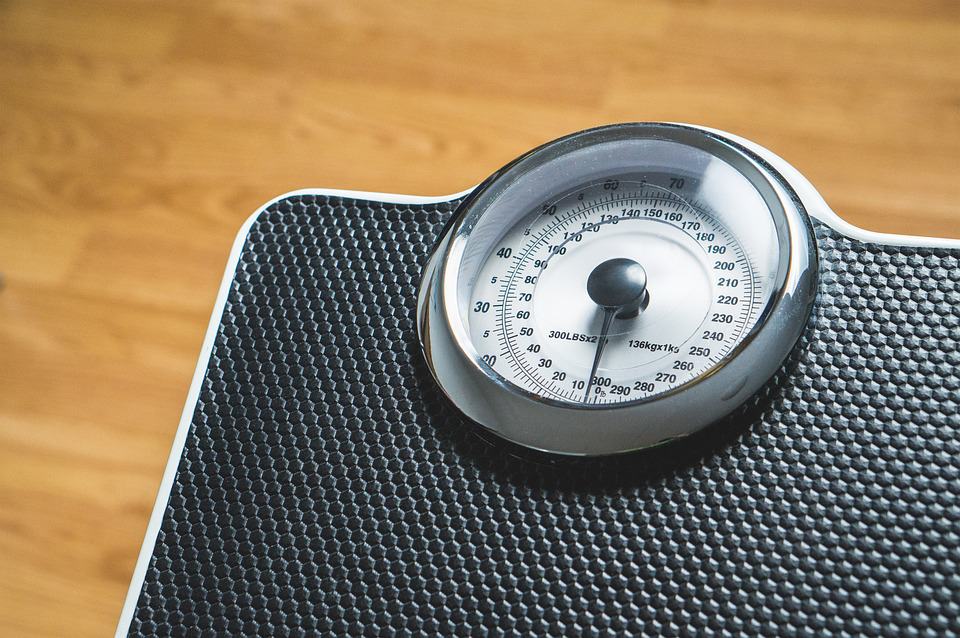 PGX And Weight Loss
It seems that after all the knowledge we have gained about PGX, we can conclude that – even with the ingredients to provide a full stomach effect, thus reducing the amount of food intake – it is still important to follow a healthy diet and participate in regular exercise.
Apart from fiber, other great food types for weight loss are fruits, vegetables, and proteins. The less processed the foods are, the better they are for your body.
On top of that, water has to be your best friend. Two to three liters a day will help you feel fuller and help you flushing out toxins.
Exercises such as daily walks or runs also help in burning body fat and creating muscles. Sit-ups, press-ups, and other stretches are also good.
If you faithfully take the required dosage of PGX and stick to your diet and exercise regimen, you are more likely to achieve healthy weight control levels.
What Users Are Saying
What Users Are Saying
"This is very effective. I took it before every meal during a 10-day detox diet and it worked great. I took it in a glass of water."
"Doesn't dissolve well! Feels horrible going down."
"Like drinking gelatin! I have to chug it down fast as it slides down my throat! I like the portioned servings and the fullness I feel afterwards."
Bottom Line
The Bottom Line On PGX
So, should you run out to the store and buy a PGX product? We like that it contains fiber to promote regularity and may help lower cholesterol and blood sugar levels. However, we have some reservations about this one because there's no available science used to connect it to weight-loss. Also, we're concerned about the negative side effects and lack of results mentioned by users.
If you'd like to lose those extra pounds, we suggest going with a weight-loss program developed by top behavioral scientists and backed by clinical research.
Among the best diet apps we've seen this year is one called Noom. Personalized meal plans, human coaching, food logging tools, and exercise tracking are just a few of the things this unique program has to offer.
The makers of Noom are so confident about their program that they're offering a free trial offer.
Learn More About Noom »