Phen Rx Review

- 12 Things You Need to Know
PhenRx claims to be a "highly effective, 100% all natural product consisting of a blend of herbs and extracts that suppress appetite, increase metabolism and energy, and create an overall feeling of well-being." Impressive claims, but our team followed the research supporting the claims.
NexGen, the company behind PhenRX, touts the formula as "clinical strength." To get the facts you need, our research team focused on the benefits of the ingredients, potential side effects of the ingredients and relevant research. Then, we gathered the facts to give you the bottom line.
Phen Rx can be purchased through their Official Site.
Phen Rx Readers:
Click here
to find out why we're giving away samples of our product, Burn TS.
Overview
What is PhenRx?
PhenRx is an over-the-counter weight-loss pill created and formulated and by U.S. based NexGen BioLabs Inc, headquartered in Tampa, Florida. NexGen offers various types of products ranging from dietary supplements to general health and beauty supplements.
The company specializes in over the counter supplements that they claim are "intended to be substituted for prescription medications." PhenRX was designed and is marketed as an alternative for those people who don't want to take a prescription weight-loss drug.
PhenRx is touted as a powerful fat burner that claims to have the benefits of reducing appetite, increasing metabolism, improving focus and energy levels all while helping people to lose weight quickly.
NexGen BioLabs claims PhenRX suppress the appetite and increases thyroid activity, which in turn raises metabolic rate to promote fat loss. PhenRX is available as a diet pill or as a weight-loss patch.
Phen Rx Competitors
Ingredients
PhenRX Ingredients
PhenRx ingredients include:
1, 3, 7 – Trimethylxanthine
Beta-Phenylethylamine
Synephrine HCL
N-Dimethyl-4-hydroxyphenylethylamine
Schizandrol A
5-Hydroxytryptophan
Yohimbe HCL
Other inactive ingredients include magnesium stearate and silicon dioxide.
1,3,7 – Trimethylxanthine
1,3,7 – Trimethylxanthine is the chemical name for caffeine; a stimulant found in foods such as coffee, tea, and cocoa. Research shows caffeine helps increase energy.
Beta-Phenylethylamine
Beta-Phenylethylamine, or PEA, claims to possibly help curb appetite.
N, N-dimethyl-4-hydroxyphenylethylamine
N, N-dimethyl-4-hydroxyphenylethylamine, also known as hordenine, may promote thermogenesis.
Synephrine
Synephrine, also known as bitter orange, is a stimulant connected to weight loss.
Yohimbine HCL
Yohimbine is an ingredient supposedly helping to relieve stress.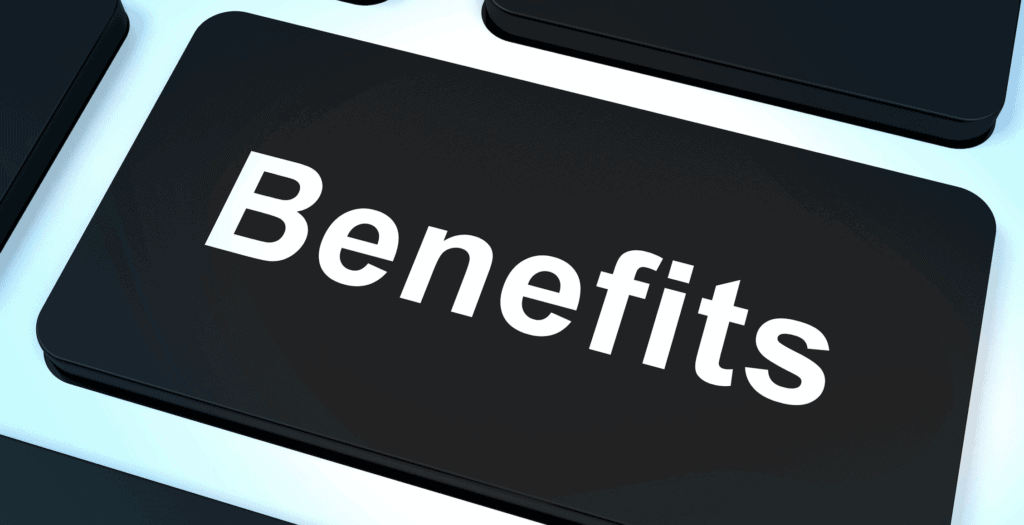 Scroll below for one of the best products we've seen over the last year.
Benefits & Results
PhenRX Benefits and Results
NexGen Labs claims PhenRX will increase metabolism and thyroid activity while suppressing hunger for up to 24 hours.
While there are no clinical studies to back this claim made by NexGen, some users report positive result from taking PhenRX.
Some users report a perceived increase in energy and mental focus as well as appetite reduction.
An increase in motivation to exercise is an important component of any successful weight-loss program.
While one of the pros of PhenRX may be that an increase in energy will help people want to exercise more, it is the reduction in appetite that accounts for much of the success of virtually all weight supplements.
Almost universally, it is the stimulants, or amphetamines, in weight-loss products that account for both these phenomena. Some of the pros of taking PhenRX include:
PhenRX includes some natural and herbal compounds.
PhenRX legal for over the counter use.
PhenRX has received positive reviews from some users.
Details on PhenRx and Weight Loss
When considering PhenRx and weight loss, one must consider results vary from person to person.
Our team focused on the benefits of the ingredients and found there's research connecting some of the PhenRx ingredients to weight loss. For example, caffeine is a stimulant known to boost energy levels.
Directions
How to Take PhenRx
According to the directions printed on the bottle, you should take one capsule before lunch and one before dinner.
If you are an "advanced user," the directions claim you may take a third capsule to further suppress your appetite.
Product Warnings
PhenRX Product Warnings
According to NexGen Labs, negative effects of PhenRX are uncommon but can include dry mouth and sleeplessness.
According to the warnings on the label, you should not use PhenRX if you are a child, have pre-existing medical conditions, and pregnant or nursing women.
You should never combine this supplement with alcohol. Stop using and get medical attention if you experience any side effects.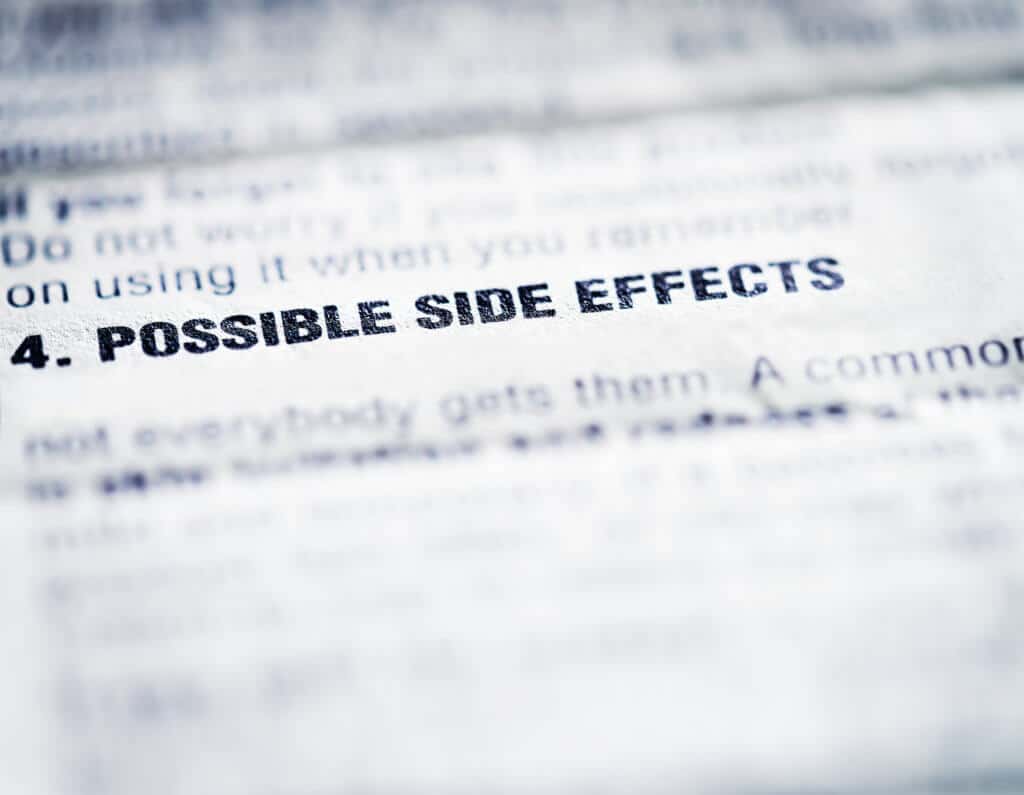 Side Effects
PhenRx Side Effects
According to NexGen Labs, the side effects of PhenRx are negligible. However, some may notice side effects from PhenRx ingredients, including:
Fatigue
Sleeping issues
Jitters
Headaches
Nausea
Nervousness
Restlessness
PhenRX Lawsuits
There have been no lawsuits filed against NexGen Biolab.
Is PhenRX a Scam?
NexGen BioLabs appears to be a reputable company that manufactures a variety of quality dietary supplements. However, some issues may be considered red flags.
Consumers report having trouble getting in touch with customer service, and there have been some complaints listed against the company with the Better Business Bureau. Some of these complaints include:
Not being able to reach a live person by phone.
Not receiving products order off the NexGen Website.
Not being able to get a refund, even though the company offers a 30-day money back guarantee.
The company either not responding to or resolving complaints.
It should be pointed out that just because there have been complaints against a company does not mean the business is a scam or isn't legitimate.
Where to Buy
Where to Buy PhenRx
You can buy PhenRx from the official website and through other online retailers.
On the official website, you can purchase a month's supple for $39.99. It is also available on Walmart.com for the same price.
Discounts are available on both the official website and Groupon. Through Groupon, you can apparently save up to 71%, although the original price seems to be $59.99 in this deal.
What Users Are Saying
"Good product. Good price. I've been using these for the past couple of weeks, I've seen some noticeable results and lost some weight."
"Didn't work for me. I didn't lose not one pound of weight or ounce of fat."
"Two weeks in and there hasnt been any changes. No mood boost or sustained energy ect. Im actually hungrier then i was before starting this product."
Bottom Line
The Bottom Line on PhenRx
PhenRx is a dietary supplement claiming to promote weight loss by suppressing appetite and burning fat. Based on research, there are some benefits to this supplement. Also, there are potential side effects from PhenRx ingredients. However, there are always alternatives.
A solid weight management plan includes a healthy diet, exercise plan, and the correct supplement fitting your needs.
One of the products we like the most is Burn TS. The formula contains four clinically-tested ingredients – caffeine, green tea, Meratrim, and ChromeMate. Research shows the ingredients help boost metabolic rate, energy levels, and helps curb hunger.
Also, the company supporting Burn TS is confident in their supplement, so they're offering a 2-Week Sample.
Learn More About Burn TS »