Phentramin-D Review

- 14 Things You Need to Know
Many people are familiar with Phentramin-D's claim to help users lose weight quickly without the risk of any side effects. But can we trust those claims, especially when the product lists hordenine and synephrine (which have known side effect potential) in their ingredient list?
Our researchers took a comprehensive look at Phentramin-D — the ingredients, potential side effects, available clinical research, and more. Then, we summarized the information in one article to give you just what you need to decide if the product is right for you.
Phentramin-D can be purchased through their Official Site.
Overview
What is Phentramin-D?
Phentramin-D is a weight loss pill supposedly helping users lose weight quickly without dangerous side effects. The official product website states it's not a herbal supplement, but says it's made from "pharmaceutical grade ingredients." It comes in capsule or tablet form. Lazarus Labs, the makers of Phentramin-D, describe the product as a "nutraceutical compound."
A nutraceutical is a term for a product made from a food source and is supposed to have health benefits beyond its nutrients.
In the United States, there is no legal definition of nutraceutical.
Instead, products are regulated according to their ingredients and classified as dietary supplements, drugs, food, or food ingredients.
Phentramin-D Competitors
Phentramin-D Company Profile
Phentramin-D is manufactured and sold by Lazarus Labs. Their company information is:
Headquarters: According to the Better Business Bureau, the company is in Cartersville, GA.
Founded: 2003, released Phentramin-D in 2007
Beyond that, there isn't much more information available about them.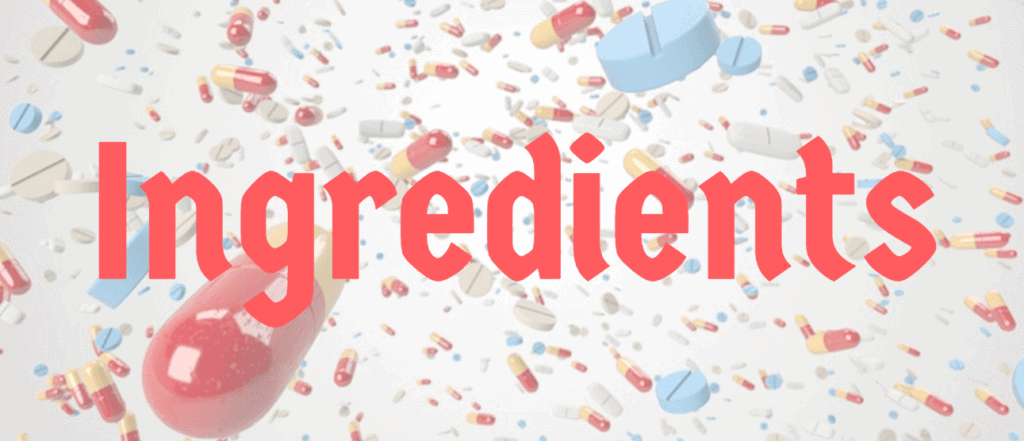 Other Products From Lazarus Labs
Additional weight-loss and -maintenance support is available through other Lazarus Labs products including:
Lazarus Labs Herbal Weight Loss
Lazarus Labs Advanced Probiotics
Scroll below for one of the best products we've seen over the last year.
Ingredients
Phentramin-D Ingredients
Phentramin-D contains a proprietary blend of the following ingredients:
2-Phenylethylamine Hydrochloride (PEA)
1,3,7 Trimethylxanthine
Hordenine Hydrochloride
Synephrine Hydrochloride
2-Phenylethylamine Hydrochloride (PEA)
PEA is a chemical occurring naturally in the body, but can also be created in a lab. Also, we find it in some food sources such as chocolate. It stimulates the central nervous system. PEA is frequently used in supplements for both mood and weight loss, according to WebCentral.
While in the small intestine, PEA is converted to phenylacetic acid. For enough PEA to reach the brain and have an effect, a person has to take a high dosage. Although PEA is commonly used in weight loss products, there's no evidence it works in this manner.
There isn't enough evidence to suggest it works for improving mood, either. We would have to agree since we were unable to locate any scientific research supporting it as being useful for either weight loss or mood.
1,3,7 Trimethylxanthine
1,3,7 trimethylxanthine is another name for caffeine. You can find caffeine in coffee, soda, tea, and lots of other things.
It's probably the ingredient Phentramin-D relies on for its supposed energy-boosting capabilities.
In a study published in the journal Nutrition Reviews, the research concluded, "Of the three substances discussed, caffeine's effects on cognitive and physical function, mood, and energy are best understood. It is clear that this food/drug enhances these functions when administered in moderate doses."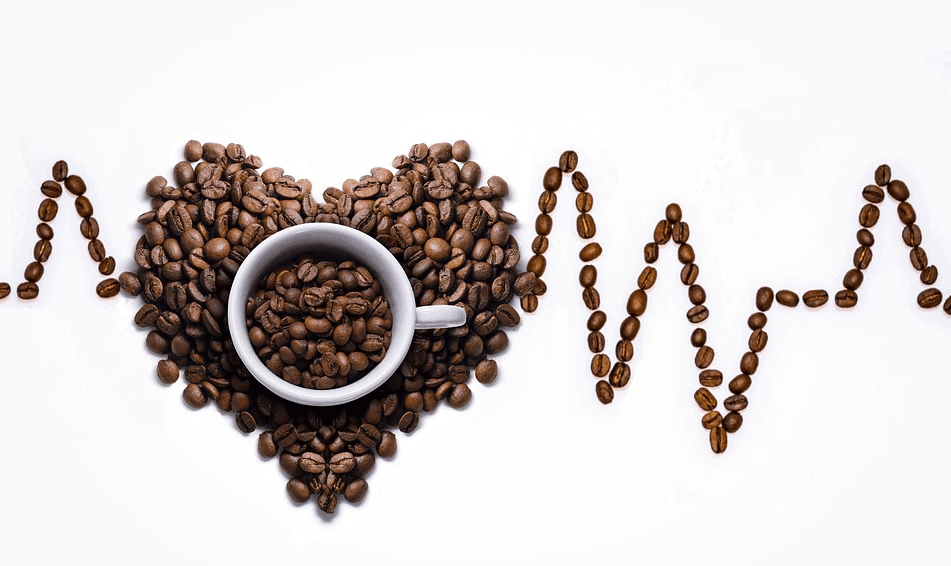 Caffeine and Weight Loss
Caffeine is sometimes touted as aiding in weight loss. It allegedly does this by acting as an appetite suppressant and by stimulating thermogenesis.
However, experts at the Mayo Clinic state that there isn't enough evidence to support caffeine producing any significant or lasting weight loss results.
Still, there is some evidence that suggests caffeine could help you avoid gaining weight. According to the American Journal of Clinical Nutrition, "an increase in coffee and tea consumption…associated with less weight gain."
Hordenine
Hordenine is a chemical that occurs naturally in many plants, such as barley, algae, and cacti. The Phentramin-D sales site states that it triggers the release of norepinephrine, and this is probably the substance they are basing that claim on.
That's because it has been associated with adrenergic effects, meaning that it may affect the part of the nervous system that uses epinephrine and norepinephrine to transmit messages, according to Examine.com. However, that effect appears only to have been observed when it is administered intravenously. There hasn't been a lot of research into the effects of hordenine on the body or its effectiveness as a weight-loss supplement.
Synephrine
We also know synephrine as bitter orange. It is similar to ephedrine in structure, but it isn't as strong. The effectiveness of bitter orange for weight loss is somewhat controversial as it can work as a stimulant, but results aren't spectacular.
What Does Phentramin-D Do?
Does Phentramin-D Work?
Phentramin-D allegedly causes quick weight loss and suppresses appetite so that users don't experience hunger pangs. It also supposedly:
Boosts metabolism
Increases energy
Reduces mood swings
However, the scientific evidence surrounding the ingredients is, at best, insufficient.
The only ingredient with sufficient backing toward doing any of those things is caffeine.
Research shows that it can, at least temporarily, boost a person's energy. However, is there any need to purchase an expensive supplement just for that? Grab a much cheaper cup of coffee or tea instead.
In addition to the scientific evidence surrounding ingredients in a product, we like to hear from real users about their experience.
The problem here is that there are no reliable third-party user comments regarding Phentramin-D available to review.
There are comments on the Lazarus Labs website, but it's hard to say if they are real or not since the product maker controls the site.
So, our answer to whether or not Phentramin-D works has to be on the ingredients alone, and we didn't find enough information that suggests it helps with any significant or long-term weight loss.
UPDATE: As of April 2019, the website for Lazarus Labs claims Member Privileges are coming soon. No date is available for release.
Side Effects
Any Phentramin-D Side Effects?
There are claims Phentramin-D does not cause the following side effects:
Moodiness
Irritability
Fatigue
Confusion
However, there's a chance some may notice side effects from Phentramin-D ingredients, including:
PEA
Rapid heart rate
Agitation
Caffeine
Insomnia
Nervousness
Nausea
Vomiting
Increased heart rate
Rapid breathing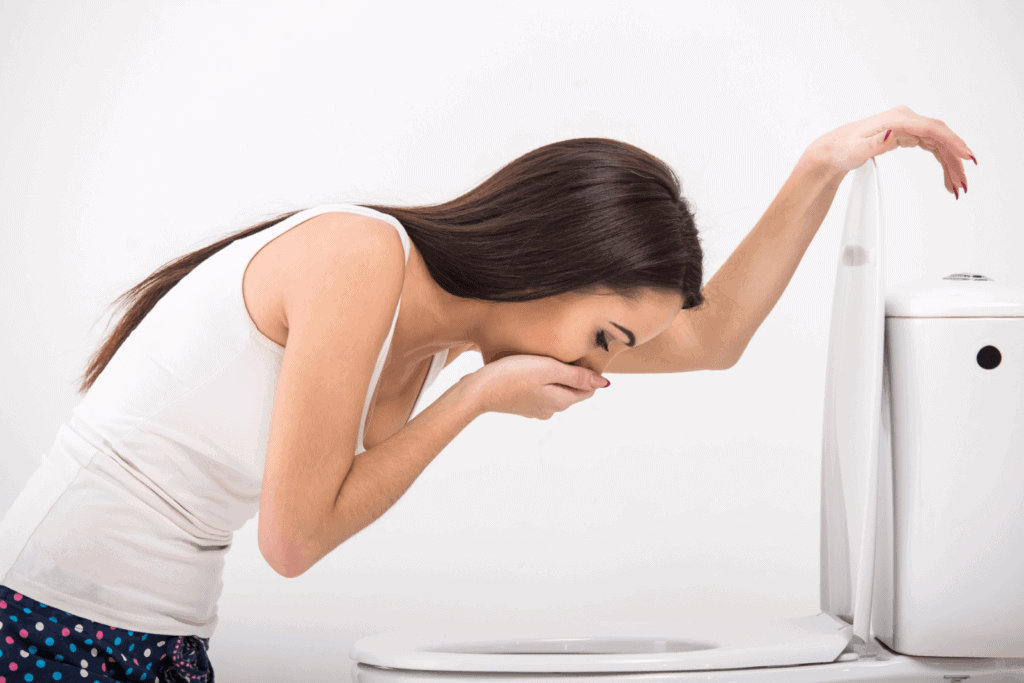 Hordenine
Bitter orange
Benefits
Phentramin-D Benefits
Phentramin-D is supposed to be similar to the prescription medication but without a prescription. Lazarus Labs claims that taking the pills results in:
Rapid weight loss
Reduction in calorie consumption
Burning fat
Appetite suppression
Increased energy
Increased metabolism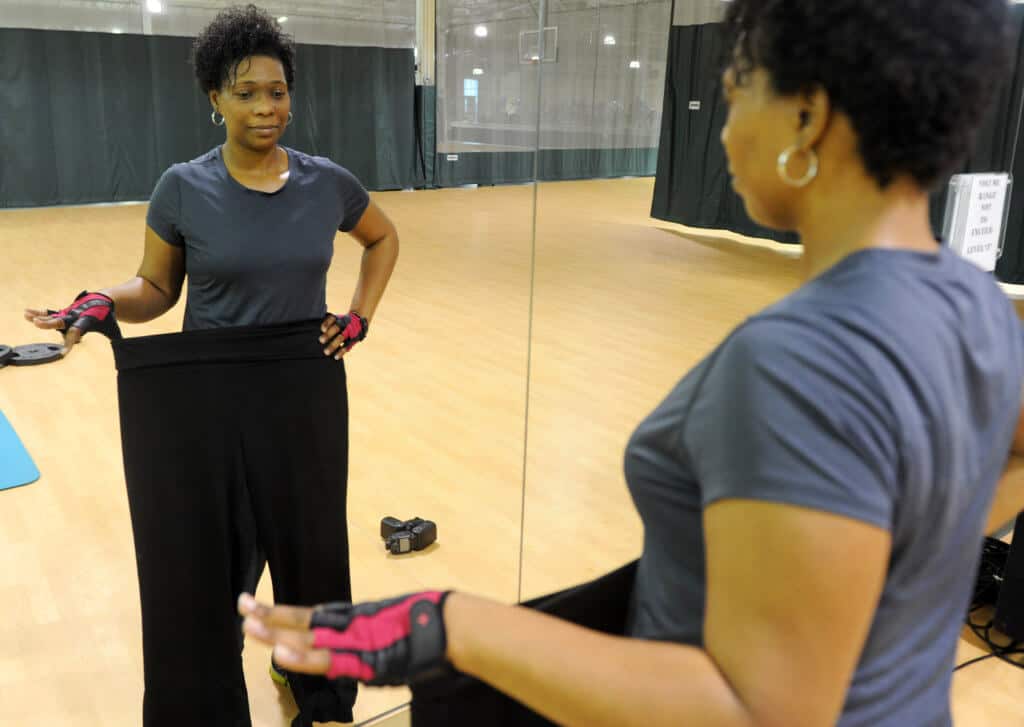 Phentramin-D Weight Loss
While they sell Phentramin-D using impressive claims about losing lots of weight fast, we're not so sure. Even if it did result in weight loss, the potential side effects sound too risky for us to recommend it to you.
When experts like those at the Mayo Clinic say that an ingredient is too dangerous for them to suggest its use, we cannot tell our readers that taking the product is okay.
Nutrition Facts
Phentramin-D Nutrition Facts
While the makers of Phentramin-D claim it is a nutraceutical, implying it has some nutritional benefit, they don't make the nutritional information available on the Internet.
Unfortunately, that means we can't tell you if there's anything at all of the nutritional value in Phentramin-D.
Directions
Phentramin-D Directions
To take Phentramin-D, users swallow one capsule or pill 20 minutes before eating breakfast, and another one 20 minutes before lunch with a full glass of water.
Lazarus Lab recommends that you use the product in combination with a good diet and exercise program. They also indicate not to take the product late in the day as it may cause problems with sleeping.
Results
Phentramin-D Results
Again, we'd like to base our opinion on Phentramin-D's results on what consumers are saying.
Unfortunately, only the official website sells it, so there are no reliable user comments.
Also, we cannot support the company's claims because we were unable to locate any convincing scientific research that suggests the ingredients could result in shedding excess pounds.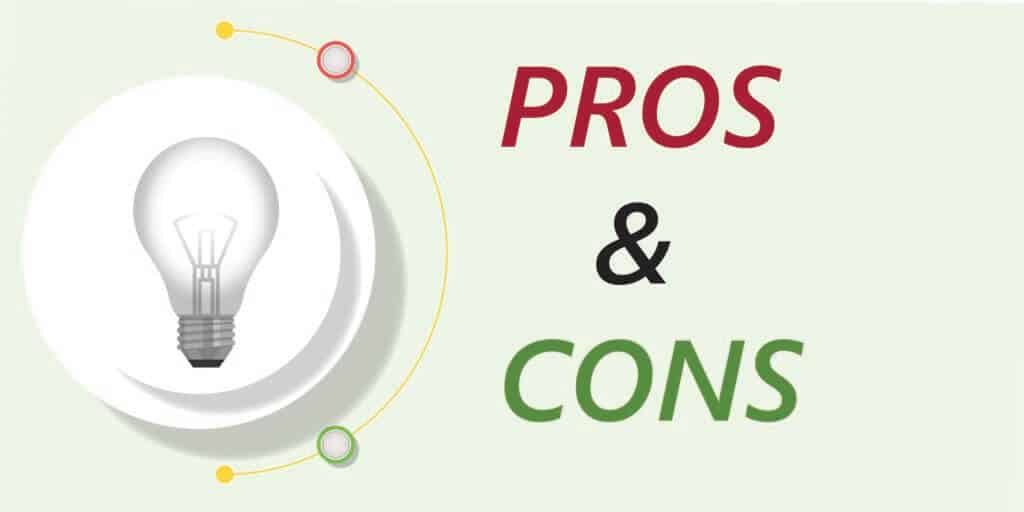 Phentramin-D Pros and Cons
Pros
30-day money-back guarantee
Free shipping on all orders
Manufactured in GMP and NSF-certified, FDA-licensed, and inspected facilities (according to the official website)
Cons
Contains caffeine under its scientific name, despite the company claiming it doesn't
Fairly expensive
A processing fee of $10.95 per bottle
Insufficient evidence that it works
Unsafe and possibly dangerous ingredient
No reliable user testimonials
Phentramin-D Alternatives
Sure, there are lots of other weight loss supplements out there. Phentramin-D comes right out and says they are an alternative to prescription medications.
We didn't find substantial evidence to support that it will indeed help with healthy, lasting weight loss.
Cost
What Does Phentramin-D Cost?
Phentramin-D isn't cheap by any means, especially considering that we're not so sure it works.
A bottle of Phentramin-D containing 60 capsules or tablets costs $67.00.
We prefer that our customers spend their hard-earned money on products that clinical research supports, not ones that are iffy at best.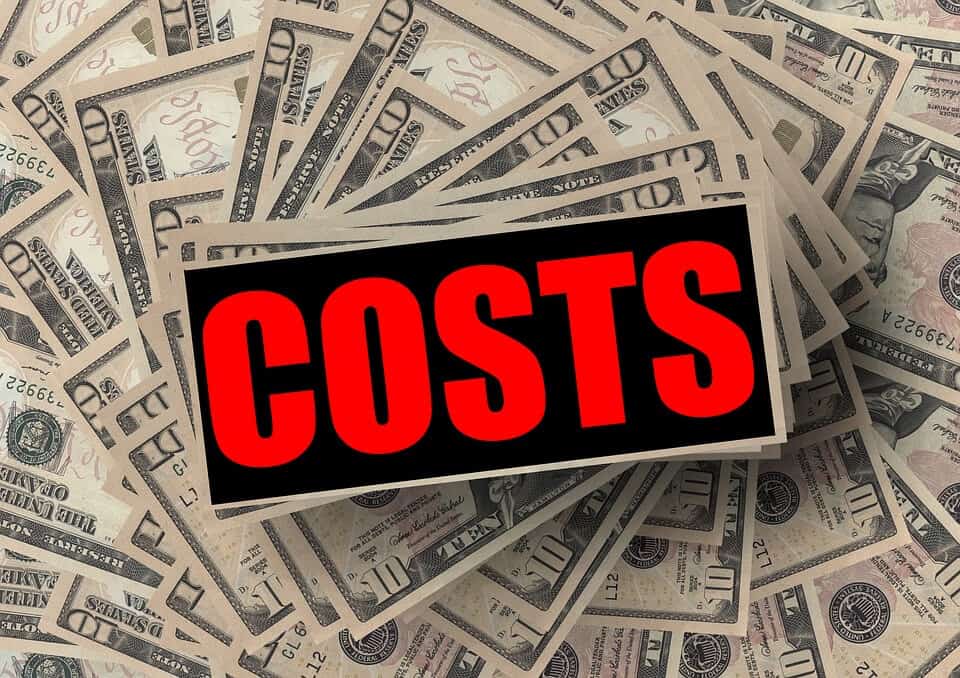 Phentramin-D Prices
The company offers an increased discount the more bottles of Phentramin-D you buy. Specifically, the costs are:
1 bottle – $67
2 bottles – $63.50 each (5% discount)
3 bottles – $52.33 each (22% discount)
4 bottles -$51.50 each (23% discount)
5 bottles – $50.66 each (24% discount)
6 bottles – 49.83 each (26% discount)
7 bottles – $49.48 each (26% discount)
8 bottles – $49.13 each (27% discount)
9 bottles – $48.78 each (27% discount)
Also, the official website offers a free bottle of Zanaprin with 2 or more bottles of Phentramin-D.
Is There a Phentramin-D Money Back Guarantee?
Phentramin-D does come with a 30-day money-back guarantee. But, that doesn't mean you'll get back every dime you spent on the product.
The company charges a processing fee of $10.95 per bottle.
According to Lazarus Labs' response to a complaint on the Better Business Bureau website, the processing fee is available in their terms and conditions.
They included a link to their terms of sale, but the link is broken. A search of their site didn't yield any results.
Therefore, we cannot verify the information about the processing fee.
What Users Are Saying
"It's so strange that the effects can be so different. Again, it's been only 4 days so things may change for me, but I feel pretty energized in the morning and perhaps a bit more focused. Cotton mouth hasn't been an issue, but I think that's only because I seem to be thinking more than I used to. I'm sorry it didn't end up working out for you."
"I used it for about 10 months and lost the bulk of my weight. Towards the end, my blood pressure was really high, I had really rapid heart rates and overall was feeling really cruddy with all of the side effects. Just keep an eye on hydration and the side effects."
"I tried phentermine for about a month. Prior to my doctor prescribing it, I had lost about 20 lbs over the course of 4 months on my own. I saw a new doctor and mentioned I felt hungry a lot and she suggested I give phentermine a try. She also thought it would help me lose weight faster. I was skeptical but also excited so I thought "what the heck?!" and began taking it. The side effects were a big negative for me. I experienced heart palpitations from time to time, and also felt foggy/light headed in the mornings after taking it. Kind of the same fogginess you feel after getting very little sleep. I also had trouble falling asleep at night. I heard a lot of people experience cotton mouth/increased thirst, but this didn't really happen to me. I am used to drinking a ton of water throughout the day so this probably helped."
Bottom Line
The Bottom Line On Phentramin-D
After all of our research into the ingredients and possible side effects, we've formed a solid opinion about Phentramin-D. First, we will give Lazarus Labs credit for acknowledging that a healthy diet and exercise are necessary for weight loss. We also like that they do offer a money-back guarantee, even if it isn't a full refund. But, in the end, we cannot recommend the use of Phentramin-D for weight loss. We have some concerns:
The potential side effects are serious, and one of the ingredients is considered dangerous.
There is no reliable user comments that we can discern results from.
There is a lack of solid scientific evidence to support the effectiveness of the ingredients for weight loss.
It is important to live a healthy life, but sometimes, it can be difficult to make the changes necessary to make healthier choices and maintain a healthy weight. That's where a clinically-proven program comes in.
Among the best weight-loss apps we've seen is Noom. Their system offers users personalized meal plans, custom coaching, support groups, and so much more. Plus, Noom's amazing easy-to-use app makes it easier to access your goals and stay on track from anywhere.
Right now, Dietspotlight readers can get a free trial of Noom. This is a limited time offer, so check it out before time runs out!
Learn More About Noom »