Pink Stork Review

- 10 Things You Need to Know
Pink Stork claims to be the top wellness brand for women, with its products supporting pregnancy, fertility, general health, menopause, stress, sleep, and much more. The company aims to help women improve their health in a number of ways and give them hope through their capsules, drink mixes, teas, topicals, and gummies.
To find out more about this wellness company, our team took a closer look at these products, investigating their ingredients, potential side effects, benefits, pros and cons, and more. Make sure to keep reading to the bottom line if you want to learn more about Pink Stork.
Pink Stork can be purchased through their Official Site.
Overview
What is Pink Stork?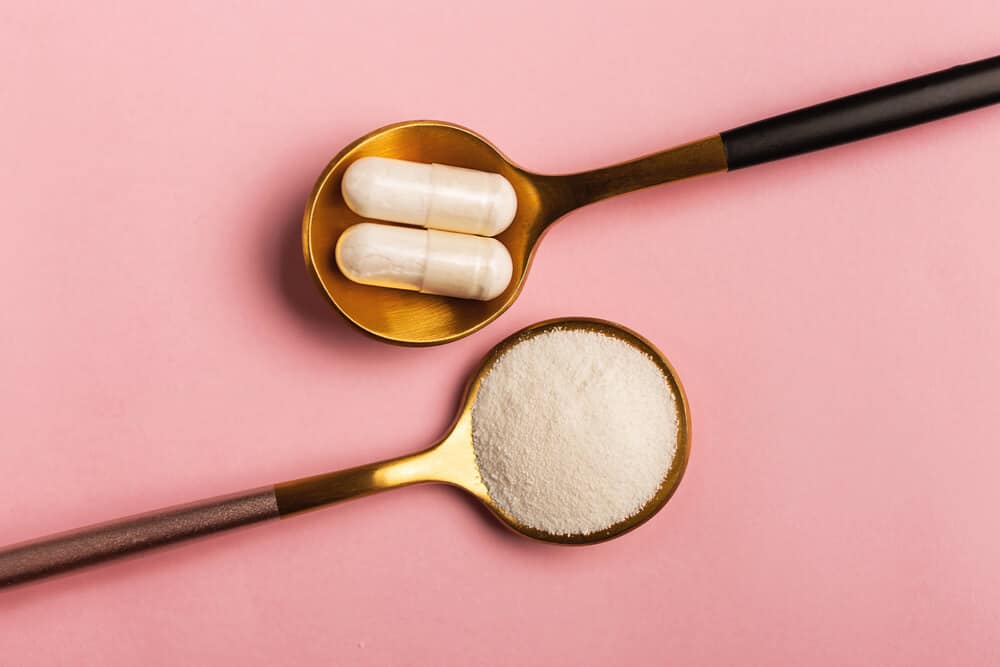 Pink Stork is a wellness brand for women with a variety of products that claim to support overall health. Founded by Amy Suzanne, Pink Stork was developed to give women another natural product supplement option that could change their lives and habits.
Before investigating more about this wellness company, our team took a closer look at some of the studies behind these kinds of products:
Frontiers in Nutrition: This study confirms the positive impact protein supplementation has on performance and recovery during endurance and resistance training.
ISRN Nutrition: This study concluded that probiotics deliver numerous health benefits including help with bowel disorders, a healthy gut, and improved metabolism.
Nutrients: Evidence from this study shows that collagen supplements improve skin hydration, roughness, elasticity, and density.
Pink Stork Competitors
Who Makes Pink Stork?
Founded by Amy Suzanne, Pink Stork was developed to give women another natural product supplement option that could change their lives and habits.
According to the official website, in 2009, doctors gave Amy just 24-hours to live because of a long-term health issue. After she surpassed this grave milestone, she discovered natural products that help her build Pink Stork.
Pink Stork Customer Service
The customer service can be contacted via phone at 904-830-5396, Monday through Friday 9 AM – 8 PM EST. Individuals can also reach the company via email at CS@pinkstork.com.
Popular Products from Pink Stork
Pink Stork makes a variety of products that focus on different areas of health and wellness, including beauty, energy, sleep, stress, and immunity. Their most popular products include:
Collagen Powder
Total Glow Gummies
Ashwagandha Gummies
Protein
Fertility Tea
Collagen
Probiotics
Scroll below for one of the best products we've seen over the last year.
Claims
Pink Stork Claims
Pink Stork claims its products can benefit women's health in various ways. However, the supplements all claim to have different effects.
For example, Pink Stork Total Energy Gummies says it can support natural stamina and energy levels throughout the day without the addition of dairy, Gluten, fish, nuts, soy, or GMOs.
Ingredients
Pink Stork Ingredients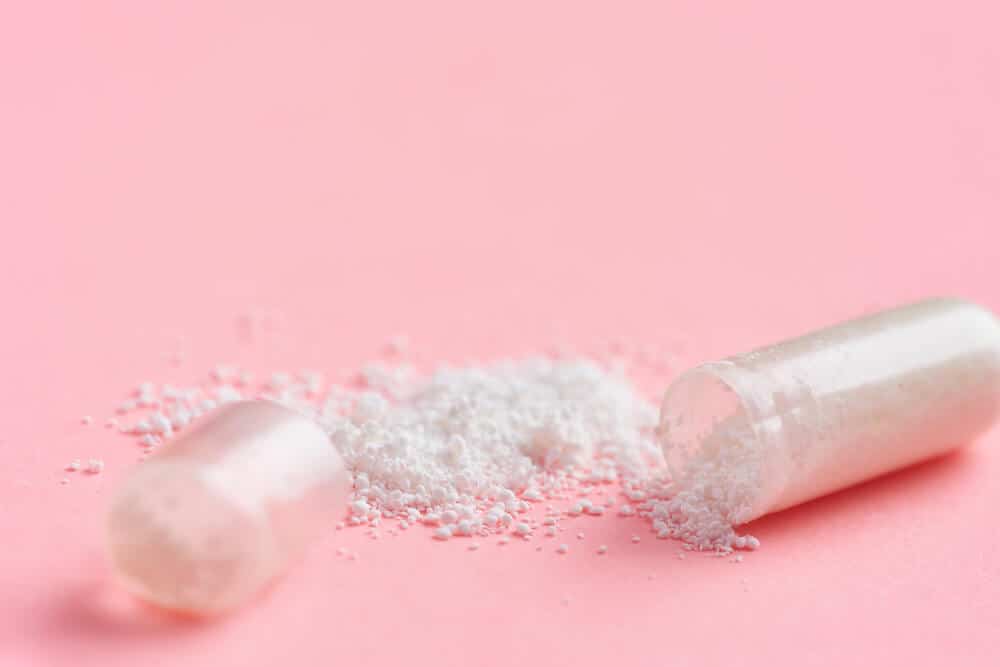 Pink Stork products contain different ingredients, so our team decided to take a closer look at the company's Energy Gummies. The ingredients for this product include:
Adipic Acid
Anthocyanins
Citric Acid
Citrus Pectin
Non-GMO Cane Sugar
Non-GMO Glucose
Sodium Citrate
Vitamin B12
Do Pink Stork Products Work?
Our team took a closer look at some of the ingredients found in Energy Gummies.
Anthocyanins
Anthocyanins are a type of flavonoid with antioxidant effects. According to a study published in Oxidative Medicine and Cellular Longevity, researchers found that while there are pros and cons to anthocyanin supplementation, there are some benefits related to antiobesity.
Another study from Foods found that consumption of anthocyanins helps treat or prevent obesity-related issues. In both studies, more data is needed to make a firm conclusion.
Citric Acid
Citric acid is a natural acid found in citrus fruits, most abundantly in lemons. It is used in a variety of food and beverage products According to research in StatPearls, citric acid may have a slight effect on ATP production in the body.
Citrus Pectin
Citrus pectin is sourced from pits and peels of citrus fruits which offer soluble fiber. According to a study released by Frontiers in Immunology, citrus pectin is an excellent source of dietary fiber.
Sodium Citrate
Sodium citrate is a type of salt that focuses on making the urine less acidic while providing a variety of other functions for the human body.
In a study conducted by the Journal of Human Kinetics, researchers uncovered that sodium citrate has little effect on performance.
Vitamin B12
Vitamin B12 helps your body make DNA and red blood cells. Since the human body does not naturally make vitamin B12, it must be sourced from animal-based foods or supplements.
While the ingredient does not help regulate weight directly, a study from the Frontiers in Endocrinology found that the obese have an increased risk of low Vitamin B12 concentration. Another study from Nutrition & Metabolism determined that having low energy amongst the obese can further deplete Vitamin B12 in the body.
Weight Loss
Pink Stork and Weight Loss
While there is some minor evidence of weight loss in the Pink Stork Total Energy Gummies, they should not be used for this purpose. Additionally, although the product is marketed as an energy solution, cane sugar can lead to weight gain when consumed in large doses. However, having more energy typically equates to better workouts and performance which could lead to fat burning.
Overall, Pink Stork products do not claim to help with weight loss.
Side Effects
Pink Stork Side Effects
Any supplement that contains energy-inducing ingredients, like cane sugar, could cause jitters, insomnia, heart palpitations, or anxiety if too much is consumed. It is always best to review the ingredients with a medical professional before starting a new supplement regime.
Cost and Where to Buy
While Pink Stork products are available at numerous online retailers for varying prices, depending on the supplement you wish to purchase, some supplements, like the Total Energy Gummies, are only available through the official website.
Product prices range from $16-64, depending on which supplements are purchased.
Pros and Cons
Pros and Cons
Pros
These supplements are relatively affordable.
The products are formulated without dairy, fish, Gluten, GMOs, nuts, or soy.
Cons
Some of the ingredients, like cane sugar, could induce weight gain.
There is the potential for side effects with these products.
Bottom Line
Bottom Line on Pink Stork Results
The ingredients found in Pink Stork seem to support steady energy. For example, some research shows that vitamin B12 could help increase productivity during workouts or throughout the day. However, some of the products may lead to some mild side effects in certain individuals.
The bottom line is if you are interested in a women-owned and women-run business that focuses on women's health and wellness, then Pink Stork products may be a good option. However, if you are interested in losing weight and improving your nutritional status at the same time, other options are available as well.
One of the best weight-loss programs available is one called Noom. After years of clinical research, this system was developed to help users lose weight without the need for supplements or restrictive dieting practices. Some of the tools available from their easy-to-use app include color-coded food logging, health tracking tools, custom meal plans, and more.
If you are ready to learn more about this program yourself, make sure to check out their free trial offer. This offer from Noom is only available for a limited time though, so make sure to check it out before time runs out!
Learn More About Noom »