Pique Tea Review

- 13 Things You Need to Know
Pique Tea is said to have way more antioxidants than regular teas, improving gut health. There are so many teas promoted across the world, but some have been proven to have outstanding benefits. Is pique tea one of the latter? Can tea provide sustained energy?
These are some claims made by Pique Tea about its cold-brew teas, and we have done our homework to see if these claims are justified. Don't forget to read our bottom line on this project after going through our product analysis.
Pique Tea can be purchased through their Official Site.
Overview
What is Pique Tea?
Pique Tea sells cold brew tea crystals geared towards immune support, healthy digestion, and overall improved gut health through superfoods like elderberry.
Pique tea crystals offer an extraordinary tea blend made through cold brew crystallization to preserve the nutrients and make fasting more straightforward and satisfying. They produce green, black, and turmeric tea crystals.
Let's see what some of the research has to say about these ingredients:
Chinese Medicine: According to this study, consuming green tea catechins over long periods could be effective against obesity.
Obesity (Silver Spring): Green tea catechins were found to slightly reduce body weight in this study.
Clinical Interventions in Aging: This research shows that puer tea extract (PTE) is highly beneficial and supports radiant health.
Pique Tea Competitors
Who Makes Pique Tea?
Here is some information about the Pique Tea company we were able to gather:
Founded: 2014
Founder: Simon Cheng
Address: 11693 San Vicente Blvd #900, Los Angeles, CA 90049
Pique Tea Customer Service
A customer service representative will answer your questions between 9:00 AM and 5:00 PM Pacific Time, Monday through Friday, except holidays.
Email: teamakers@piquetea.com

Telephone: 1(888)747-8398
Scroll below for one of the best products we've seen over the last year.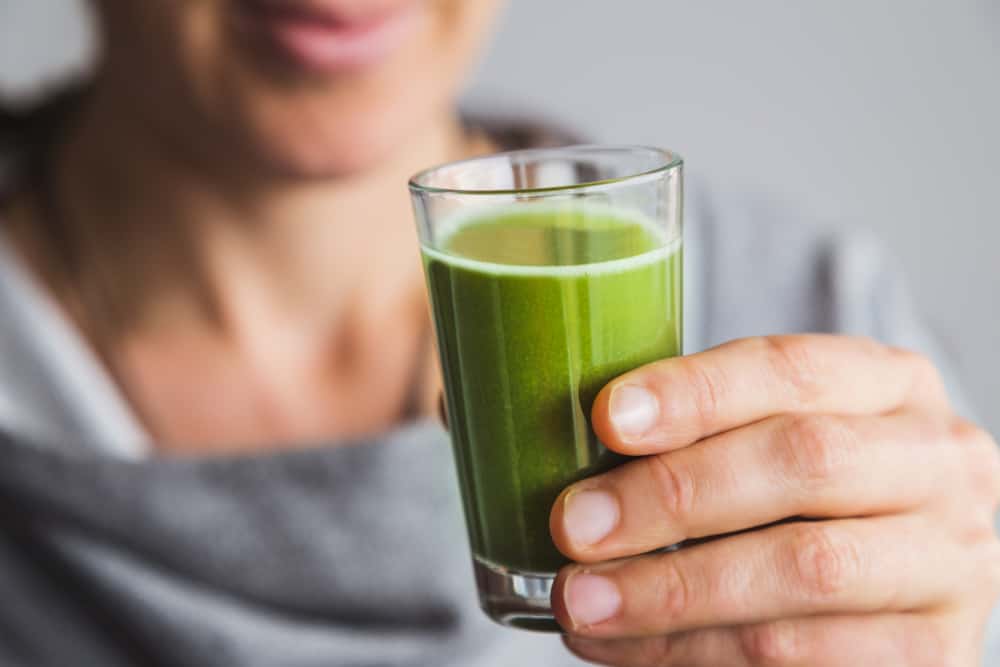 Products From the Makers of Pique Tea
Some of the products available from Pique Tea include:
Daily Immune
Ode To Tea Gift Box
Sun Goddess Matcha Tin + Limited Pique Bamboo Scoop
Electric Turmeric
Complete Immune Support
Fasting Tea
Gut Health Starter Bundle – With Herbal
Digestion/Beauty/Vitality Elixirs
Green/Black Tea
Claims
Pique Tea Claims
One of the most significant claims that Pique tea makes is that its antioxidant level is 12x higher than regular teas because of the crystallization process used to preserve the nutrients.
Pique Tea also claims it:
It helps you stick to your fasting goals
Supports gut health
Supports calmness
Contains the best organic plants for health from across the world.
They also claim products are triple toxin screened for pesticides, heavy metals, and toxic mold.
Ingredients
Pique Tea Ingredients
Daily Immune Elderberry Liposomal
Ingredients in this blend include 1000 mg of Liposomal Vitamin C, 1900 mg of elderberry superfood complex, organic apple juice concentrate, glycerine usp, alcohol, and organic lemon juice concentrate.
Ultimate and Essential Immune Support
This blend contains organic black tea (Ceylon and Assam), Italian Bergamot essence
Electric Turmeric
Electric Turmeric contains Ayurvedic superplants, fermented turmeric, spring turmeric, turmeric juice extract, ginger, and Ceylon cinnamon.
Pique Green Tea
The Pique Tea crystals contains organic Pu'er green tea(Camellia Sinensis assamica), organic jasmine, and citrus bergamot.
Does Pique Tea Work?
Most of the teas have unique ingredients. However, bergamot is in all the green teas, while Ceylon is in both the turmeric and black teas. Popular ingredients are ginger and turmeric.
Bergamot Essence
Studies published in the Swedish scientific journal Research in Complementary Medicine reveal that citrus bergamot essence has great calming effects. Clinical research on the medicinal applications of bergamot entirely focuses on the area of aromatherapy, indicating that its use can be beneficial for curtailing tension and anxiety.
Ceylon black tea
Ceylon Tea has been proven to reduce multiple ailments. The Journal of Zhejang University Science conducted a meta-analysis on black tea consumption. and danger of stroke. Fusing the information from nine research pieces, the study found the tea may help reduce the risk of certain brain conditions.
Turmeric
Turmeric has numerous helpful properties with antioxidant actions and is valuable in the circumstances such as inflammation. "Turmeric also has antifungal, antimicrobial renal and hepatoprotective activities," according to Herbal Medicine.
Ginger
In initial research published in Metabolism, it was found out that absorbing ginger enhances the thermic effect of food and enhances sensations of gratification or adequacy without affecting metabolic and hormonal perimeters in the subjects who were all overweight.
Cinnamon
One study published in the Journal of Lipids found that cinnamon demonstrated an extensively more substantial decline in blood glucose, circumference of the waist, and body mass index (BMI) in the cinnamon group.
Weight Loss
Pique Tea and Weight Loss
Checking the reviews and analyzing the various in-depth studies done, Pique Tea has been an influential contributor to weight loss, gut health, and immune boost.
The research revealed that all the ingredients used have been tried and proven over the centuries and by recent studies, particularly turmeric and ginger.
A study in Critital Reviews in Food Science and Nutrition focusing on ginger on losing weight, glycemic control, and lipid profiles of many overweight and obese subjects was carried out.
It found that ginger supplementation decreased body mass and promoted fat loss. Research has found that ginger is linked to blood pressure improvements, inflammation, glucose, and the digestive system.
Turmeric has multiple antioxidant actions, according to the Journal of Herbmed Pharmacology.
Side Effects
Pique Tea Side Effects
Most of the teas are relatively safe. However, matcha can be harmful if consumed too frequently, causing upset stomach, diarrhea, and troubled sleeping.
How to Use Pique Tea
When you use Pique Tea depends on what product you choose to consume:
Black Teas – morning time
Green Teas – afternoon
Herbal Teas – evening time
Elixir – anytime
Cost and Where to Buy
Pique Tea is only available at a few smaller retail stores like Wegmans and for purchase online.
Daily Immune: $48.00
Ode To Tea Gift Box: $130.00
Sun Goddess Matcha Tin + Limited Pique Bamboo Scoop: $68.00
Electric Turmeric: $58.00
Complete Immune Support: $84.00
Fasting Tea: $36.00
Gut Health Starter Bundle – With Herbal: $78.00
Digestion/Beauty/Vitality Elixirs: $15.99 each
Green/Black Tea: $11.99
Pros and Cons
Pros and Cons
Pros
Widely available
Some ingredients have been researched
Cons
They charge a restocking fee for returned items
Some products are not organic
No solid research the crystals can improve health
What Users Are Saying
What Users Are Saying
"I know, the price is expensive but damn the simplicity of this tea makes it great. Gentle taste, not filled with any type of sugar or chemicals makes it perfect for fasting, or just for a good healthy drink. I added ice and a sachet of pulverized lime powder and the taste was amazing. I will buy other flavors I really like it and it didn't upset my stomach like other teas when drunk an empty stomach. I loved it."
"Horrible taste!!!!"
"I love this tea but it's so expensive to be healthy and I only wish it was more affordable so I could buy a lot more. Instead I'm calling my local discount store to see if they have it in stock and it's exhausting. You would sell a lot more if you would lower the price especially for those of us who are trying to heal through homeopathic remedies."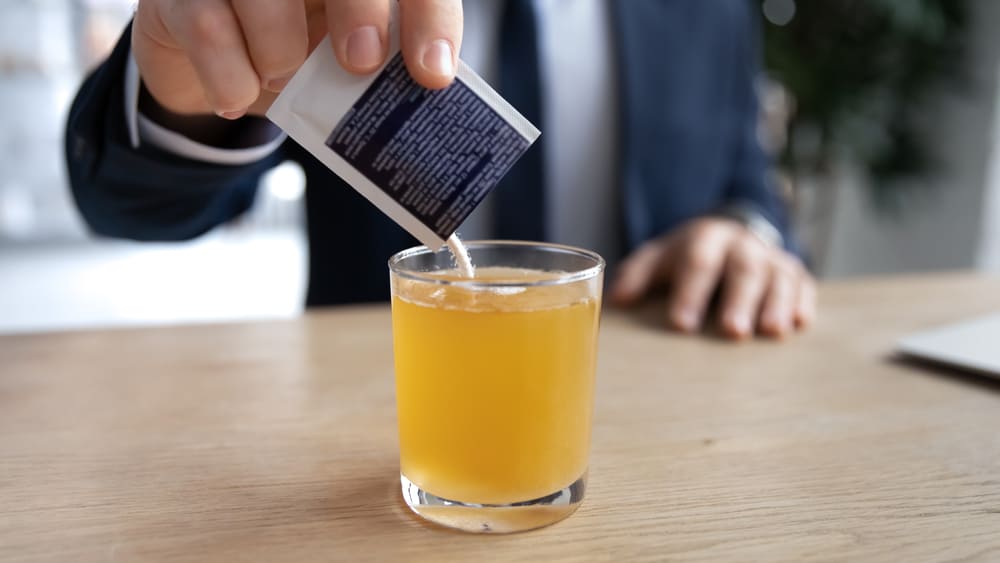 Bottom Line
Bottom Line on Pique Tea Results
Overall, Pique Tea products claim to help individuals improve health, and there is some research showing they can boost some health parameters. However, there is no solid proof these supplements can improve health or aid in weight-loss.
Although these may be a delicious addition to your diet, the products may not be the solution to your weight-loss problems. That's why it is important to choose a clinically-researched program like Noom.
Noom is one of the best weight-loss programs we've seen in a while. We like that their system offers 1:1 coaching, personalized nutrition, goal setting, exercise tracking, and even food logging. If you are ready to try these tools for yourself, make sure to check out the free trial offer.
Learn More About Noom »