Plexus Block Review

- 13 Things You Need to Know
Will Plexus Block block the fat from packing on? Here at DietSpotlight, we are obsessed with finding diet products that work for consumers. Is Plexus Block one of them?
We decided to dive deep into the ingredients, side effects, clinical research, and customer service quality. Next, we analyzed hundreds of comments and reviews. We then condensed and summarized the information to give you the facts you need.
Plexus Block can be purchased through their Official Site.
Plexus Block Video Review
Overview
What is Plexus Block?
Firstly, Plexus Block is a 100% vegetarian dietary supplement that affects how the body reacts with the carbs and sugars you eat. It works by blocking up to 48% of the body's absorption and digestion of these starches to help you maintain normal blood glucose levels while managing your weight. The product contains white kidney bean extract, brown seaweed blend (Ascophyllum nodosum, fucus vesiculosus), and chromium picolinate.
The product also has a Facebook group called Plexus Block Party.
Plexus Block is not to be confused with Celiac Plexus Block, a series of injections (prescription medication treatment) administered to reduce abdominal pain related to chronic pancreatitis, according to StatPearls. Before delving deeper into Plexus Block, let's take a quick look at some of the research surrounding its ingredients:
Plexus Block Competitors
Directions
How to Take Plexus Block
The directions say to take two capsules of Plexus Block up to two times daily, before meals that contain carbs and sugar. Be sure to drink plenty of water every time you use this diet supplement.
Consumers have also asked if they should take Plexus Block before bed. According to the instructions on the bottle's label, this diet product is specially formulated to be taken before you eat. This allows the key ingredients to address the sugars and carbs in the food you're digesting.
It is also an option to use the Plexus Slim Block combo. This involves taking both Plexus Block and Plexus Slim for weight loss, improved gut health, and healthy glucose metabolism. The results are supposed to be more noticeable when both supplements are used together.
You are encouraged to diet and exercise regularly with Plexus Block if you expect this product to help you with weight management.
Regular physical activity and healthy eating are important for weight loss and healthy weight management, says CDC.gov.
Scroll below for one of the best products we've seen over the last year.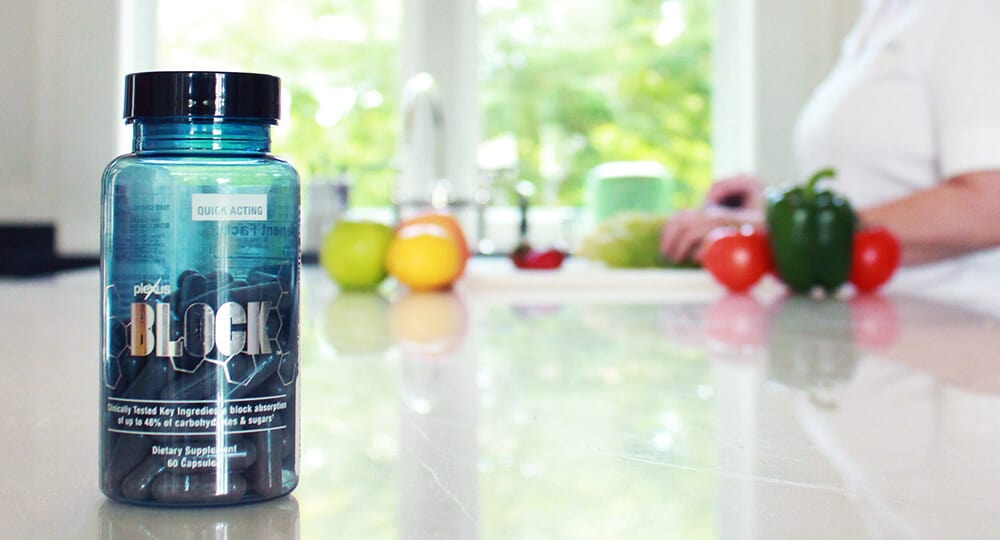 Benefits
Plexus Benefits – Health Claims for Plexus Block
The potential benefits of Plexus Block pills are clearly stated on the official website. These include the following:
Lowers glycemic index of sugars and carbohydrates
Helps with weight management (when used with diet and exercise)
Neutralizes enzymes that convert carbs and sugars into glucose
Blocks the absorption of sugars and carbohydrates (up to 48%)
Helps control carbohydrates and sugars from the foods you eat
The enzymes it neutralizes are alpha-glucosidase and alpha-amylase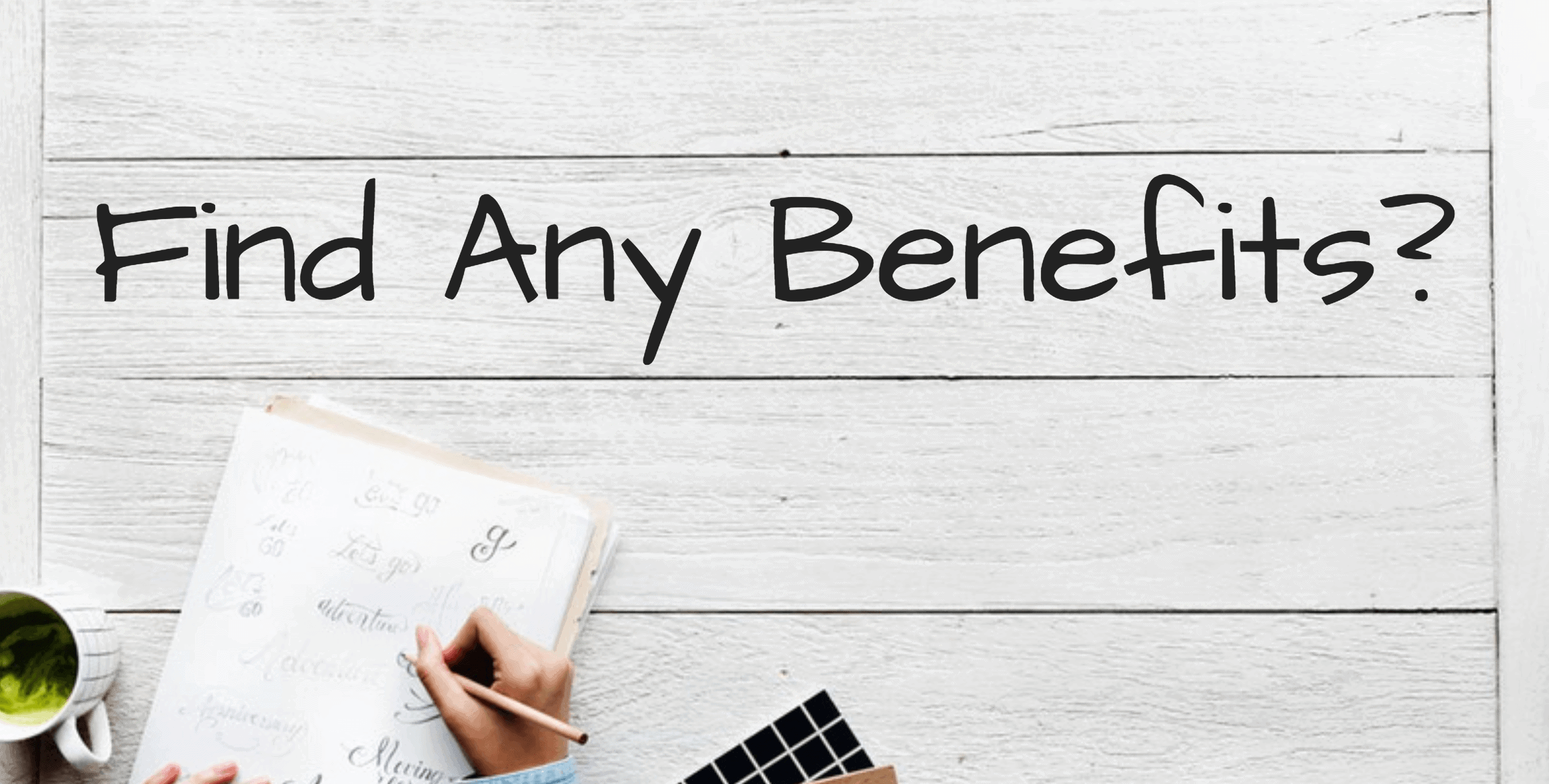 Plexus carb blocker does not block the body's absorption of beneficial nutrients. This is important because it requires various nutrients, vitamins, and minerals for overall health and wellness.
What About the Plexus Worldwide FDA Warning?
It states that Plexus advertises some of their supplements as drugs (prescription medications), which they are not.
The FDA warns Plexus Worldwide, multi-level marketing, not to promote their products, such as ProBio5, Bio Cleanse, and Plexus Fast Relief as drug treatments for certain ailments or health problems.
Ingredients
Plexus Block Ingredients
As with all dietary supplements, it's imperative to closely examine the ingredients to understand what the product has to offer. Here is a better look at the ingredients in Plexus Block and supporting research for them.
White Kidney Bean Extract
Also known as the brand name Phase 2, this plant extract (containing alpha-amylase inhibitors) blocks the digestion and absorption of carbohydrates and starches. This way, your body absorbs fewer calories, which can aid in weight loss.
Brown Seaweed Blend (Ascophyllum Nodosum, Fucus Vesiculosus)
Also called kelp, this is a combination of brown algae native to China, Japan, and Korea. This seaweed contains antioxidants and chemicals (like fucoxanthin), and it is often said to aid with weight loss.
Chromium picolinate
A mineral found in foods such as brewer's yeast, broccoli, whole grains, green beans, and orange juice.
A meta-analysis published in Obesity Reviews in 2013 found that "chromium picolinate supplementation may lead to an increase in weight loss, but that the effect isn't substantial. Participants taking supplemental chromium in the studies reviewed only lost about 1 pound more than those in the control group."
Hypromellose
Hypromellose, or artelac, is a semisynthetic, inert, polymer that they use in eye drops to help with irritability. It is a food additive alternative to animal gelatin that is also found in oral medicine.
WebMD lists its uses as:
Eye conditions associated with little or no tear production
Dehydration of the cornea
Dry eyes resulting from not being able to close your eyes properly.
Lubrication of artificial eyes
It is unclear exactly why Plexus Block uses this ingredient, but it is most likely due to its emulsifying qualities, delaying medicines' release into the digestive tract.
Microcrystalline Cellulose
According to The USDA, microcrystalline cellulose is a refined wood pulp with several uses, including being "a fat substitute and bulking agent in low-calorie foods, a texturizer, emulsifier, and extender."
According to WebMD, "It is an inert substance, is not degraded during digestion, and has no appreciable absorption. In large quantities, it provides dietary bulk and may lead to a laxative effect."
Drugs.com adds that it is used in pharmaceuticals and supplements due to its "compressibility properties (when) used in solid dose forms, such as tablets. Tablets can be formed that are hard but dissolve quickly. Microcrystalline cellulose is the same as cellulose, except that it meets USP standards."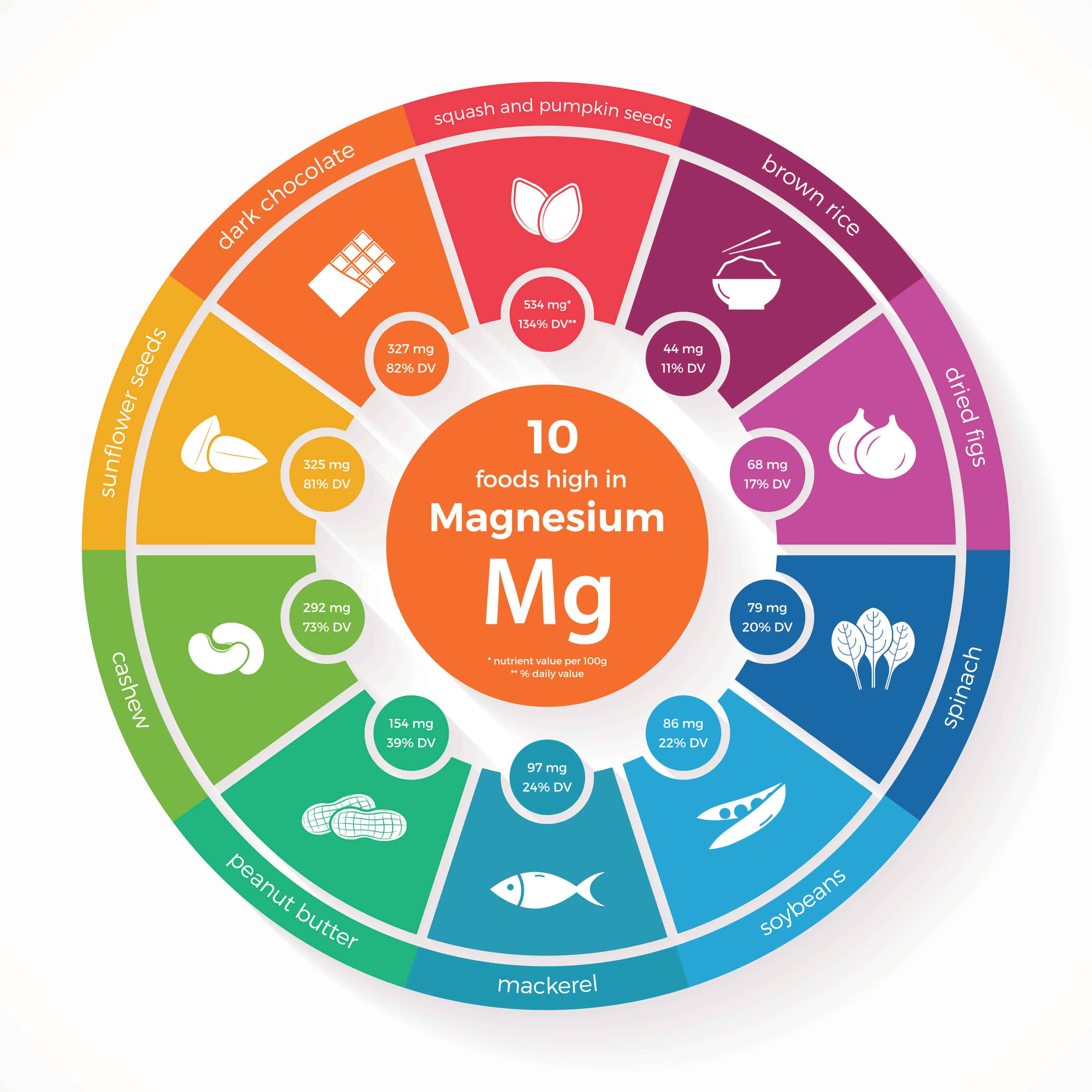 Magnesium Stearate
Magnesium stearate is a magnesium salt of stearic acid, a saturated fatty acid that you can find in vegetable and animal oils and fats. You can also find significant amounts of it in cocoa and flax seeds.
Magnesium stearate is added in medicine capsules as a flow agent, meaning it helps prevent the capsule's contents from sticking together or to the machine that produces the containers.
Silicon Dioxide
Silicon is a mineral, the supplements of which are used in medicine.
Silicon is used to combat some conditions, including hair loss, and improving hair and nail quality. It is also used for promoting skin healing; and for treating sprains and strains, as well as digestive system disorders."
Silicon dioxide is probably safe in food products, but research is limited when used in medicine.
Side Effects
Plexus Block Side Effects
The official Plexus Worldwide website does not mention any unwanted side effects for the Plexus carb blocker, but based on the ingredients and user feedback, here are some potential side effects that may occur while using this product:
Gas
Bloating
Nausea
Upset stomach
Digestive issues
Constipation
Diarrhea
Any time you take a supplement that blocks carbohydrates from natural processing and absorption by the body, there is a potential for digestive issues. These often include abdominal discomfort, gas, bloating, and changes in bowel movements.
Plexus Block Pros and Cons
Pros
Plexus Worldwide is a well-established and known company
Could target two different areas with weight loss simultaneously
Natural ingredients
60-day money-back guarantee
Cons
Very little clinical research supporting this product
Requires diet and exercise to be effective
Automatic billing
FDA warning that Plexus advertises some supplements as drugs
White kidney bean extract side effects
Far too many BBB complaints
Plexus Block Results
We discovered that some users had reported Plexus Block results after only two days of using this diet supplement, while others have reported no results at all. There are even some YouTube video reviews online. However, different people will see varying results depending on how your body reacts to the carb blocker's ingredients.
Your diet is also essential. For instance, if you do not alter your diet plan and begin regularly exercising, you are unlikely to see the purported results from Plexus Block capsules.
Also, carb blocker supplements have been more efficient for people who consume higher amounts of carbohydrates. So, if you eat a few carbs, which is the case for a low-carb or keto diet, you may not see much of a benefit from this product.
For instance, Examine.com states, "when given to people who are not otherwise on a diet (during their highest carb containing meal), white kidney bean extract can reduce body weight and body fat levels similar to simple caloric restriction."
Plexus Worldwide Customer Reviews and Comments
While there are all sorts of user comments and testimonials for different Plexus products on the company website and Amazon, feedback that you may find concerning can be found on the Better Business Bureau website:
There are positive, neutral, and negative reviews for Plexus Worldwide, LLC.
Some of the positive reviews, which are the minority at 34%, seem to come from Plexus Worldwide Ambassadors or are suspiciously similar to each other, making them an unreliable source of information about the product.
The negative reviews make up 64% of the feedback. Many of these negative user reviews have to do with poor Plexus customer service and unwarranted credit card charges.
There is an A+ rating posted next to Plexus Worldwide, LLC. Additionally, the company became BBB accredited in December 2019.
Where To Buy
Where to Buy Plexus Block
You can buy Plexus Block directly from the official Plexus Worldwide website. It is even available at a discounted rate if you subscribe and become a member.
Amazon also sells this carb blocker, but the cost of Plexus Block is much higher through this distributor.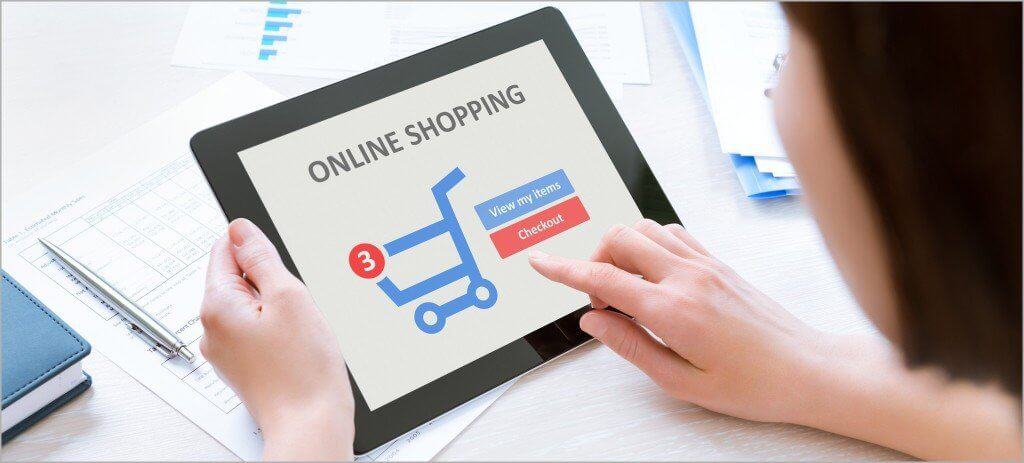 Price
Plexus Block Price
If you purchase directly from the company website, Plexus Block costs $41.95 per bottle. You get 60 capsules that will last for 15 days. Also, they add the cost of shipping and handling and tax after you fill in your information. This means a one-month supply will cost you over $80.
However, there is a second option, which involves subscribing to a monthly shipment of Plexus Block. This drops the price of each bottle to $35.95 (plus shipping and tax). It can save you some money if you're okay with automatic processing and shipping.
As for Plexus Block Amazon, the cost is $59.98 per bottle, which is significantly higher. There is no shipping and handling fee.
Plexus Worldwide offers a 60-day money-back guarantee for all of their supplements. However, this satisfaction guarantee may not apply to orders placed on Amazon or through other dealers and stores.
Other Plexus Products for Weight Management
There are other Plexus weight loss products available: Plexus Slim (Plexus pink drink), Plexus Accelerator, and Plexus Boost.
Slim is a powder with flavors that add to 12-20 ounces of water and consume 30-60 minutes before meals, twice daily. It aims to promote weight loss, gut health, and give your metabolism a boost. It comes in raspberry, watermelon, and lemon flavors.
Accelerator is a capsule supplement that you take daily in between meals. It assists in boosting metabolism and helping you burn off more fat. It cannot be taken in combination with Boost.
Boost is a supplement taken in the morning (1-2 capsules) to help suppress appetite.
What Users Are Saying
What Users Are Saying
"This stuff works great but I can't take two pills likes it's says it's directed if I take two it makes me fell sick but just one seems too do the trick I like it tho."
"Garbage – Complete trash."
"Thanks for your awesome, affordable product, with quick delivery."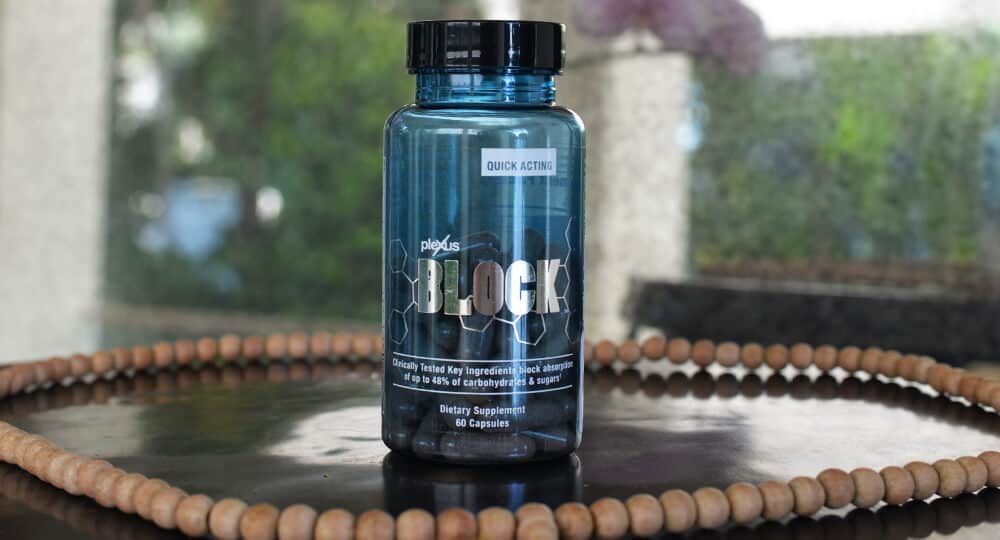 Bottom Line
The Bottom Line – Does Plexus Block Work?
The three benefits of Plexus Block have to do with their natural ingredients, 60-day money-back guarantee, and how easy it is to use daily. There is even some clinical research that supports the ingredient formula in this product for weight management. On the other hand, there are a few issues we're not so crazy about including:
The FDA warning letter they issued for Plexus Worldwide. It's always concerning when a supplement company is promoting their products as medical treatments.
The side effects of white kidney bean extract can cause bloating, gas, and abdominal discomfort. This will make it difficult to use this supplement if you're at work.
We found over one hundred customer complaints about Plexus Worldwide on the BBB website, which is discouraging. That is more than half of the reviews posted.
If you're trying your best to shed some pounds and maintain a healthy body weight, consider a product that is backed by doctors, nutritionists, and clinical proof.
We have investigated hundreds of weight-loss products, but one that caught our eye is Noom. This all-inclusive weight-loss app works with human coaching, personalized meal plans, dedicated nutritionists, and doctor support to ensure you're getting all the right support to lose weight and keep it off.
The company is so sure of the app's benefits that they are offering a free trial offer for Noom to help you get started on your weight-loss journey.
Learn More About Noom »