Plexus XFactor Review

- 14 Things You Need to Know
Plexus XFactor claims that "your multivitamin should help you stay healthier and feel better." I couldn't agree more, but now I'm just wondering: What sets this supplement apart from the rest? The answer is apparently simple: This multivitamin and antioxidant supplement by Plexus XFactor uses an Aloe Blend and New Zealand Blackcurrant to improve absorption and deliver "optimal nutrition for wellness protection." There's a long list of claimed benefits here, so let's hope they live up to them.
Plexus XFactor can be purchased through their Official Site.
Plexus XFactor Readers:
Click here
to find out why we're giving away samples of our product, Burn TS.
Overview
What is Plexus XFactor?
Plexus XFactor is an antioxidant-based multivitamin produced by Plexus. One of the most striking features of this supplement has been the absorption capacity of vitamins and nutrients.
It contains a list of vitamins essential for the body, along with more than 50 naturally occurring trace minerals. The product claims to contain an aloe blend and New Zealand black currant to improve the absorption and delivery of nutrients and vitamins three times than normal.
The aloe present in this supplement has a vital role in absorbing the vitamins and nutrients. This claim has support from the study made by the Journal Phytomedicine.
The study showed that, when aloe is ingested, there is a 304% absorption rate for consumed vitamins. For those who exercise, this can be good news because you will be losing weight and your body will be using many of its vitamin and minerals.
The product is both gluten-free and vegetarian. It claims to work well for mental clarity and concentration.
It promises to support cellular metabolism, supercharge immunity, fill nutrient gaps with ten key nutrients, and protect from free radicals. To reap these benefits, you are recommended to take two capsules daily.
Plexus offers a range of products, including Plexus Slim and Plexus Triplex.
Products Similar to Plexus XFactor
How Did Plexus XFactor Start?
Plexus has been producing different health-related products for a long time. Most Plexus products are nutrition, weight management, and personal care related.
Plexus XFactor was designed and launched by Plexus Worldwide in 2014. Plexus Worldwide has been committed to creating life-changing products, including Plexus Slim and Accelerator. The company was established in 2008 and is headquartered in Arizona.
Although Plexus Worldwide has a BBB rating of A+, it has a customer review rating of just 35% positive.
That doesn't exactly infuse me with confidence.
Plexus XFactor is one of the nutrition-related products from them. This supplement contains a mixture of vitamins along with aloe blend that helps absorb more vitamins to give you a better feeling.
The company claims this supplement has been produced to make you feel better and support the cellular metabolism.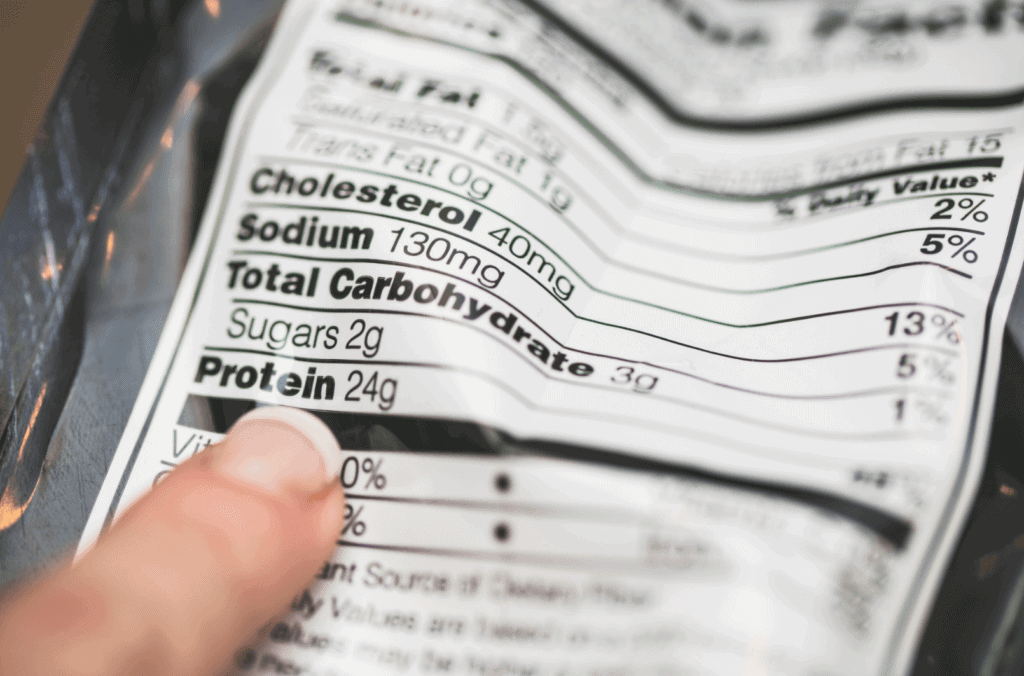 Scroll below for one of the best products we've seen over the last year.
Ingredients
Plexus XFactor Ingredients
We wanted to pick apart some of the ingredients in Plexus XFactor in order to see what the science and medical communities had to say about them.
Thiamine
This ingredient is found in Plexus XFactor as thiamine HCl. It belongs to vitamin B family and is used by our body to metabolize proteins and fats.
According to Live Science, thiamine is also called an "anti-stress vitamin" because of its potential to help the body withstand stressful situations. It may also play a role in improving the immune system.
Vitamin C
Vitamin C is crucial to human development. It's an antioxidant that creates a protein which helps form skin, blood vessels, ligaments, and tendons. As an antioxidant, it also blocks damage caused by free radicals, states MedlinePlus.
Niacin
As inositol hexanicotinate, this ingredient in almost every energy supplement. Niacin is part of Vitamin B3 family and is tolerated in normal doses, according to the University of Rochester Medical Center.
Niacin has been shown to be beneficial to lipid levels as well. The chemical may be able to do this by boosting the level of good cholesterol and reducing the bad cholesterol.
It is may be beneficial for high-risk coronary patients, as it is known for its ability to absorb calcium.
Niacin has also been shown to improve the lipid profile and decrease coronary events (even mortality) in high-risk patients, as stated by the Linus Pauling Institute.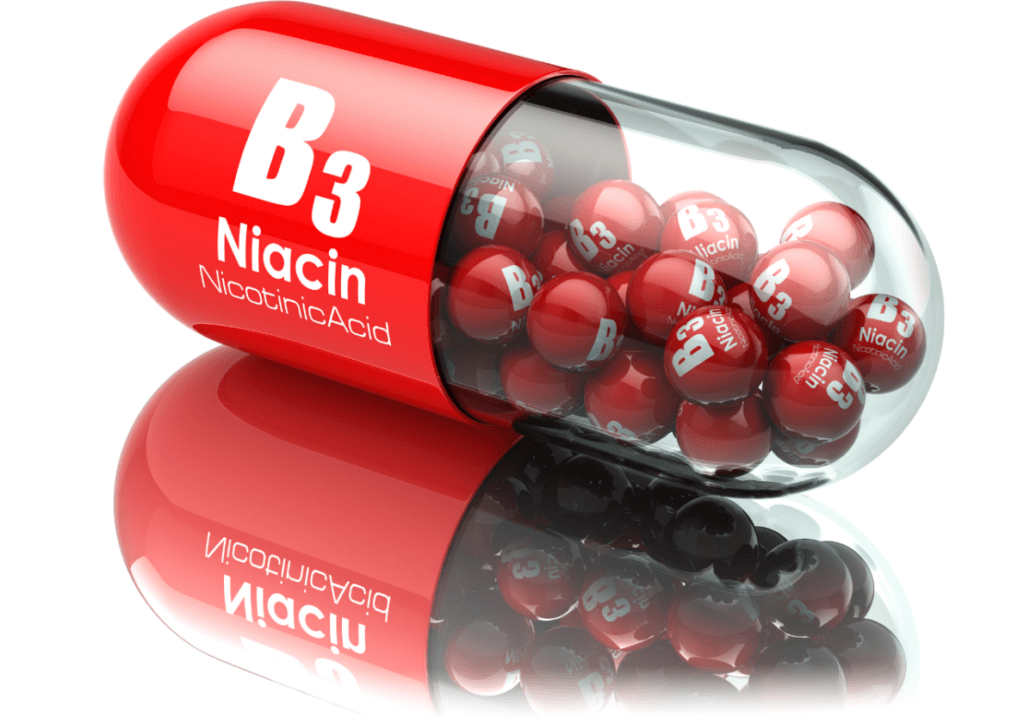 Calcium
Calcium is super important for the bones, but you probably already knew that. Did you know that your heart and nerves and muscles also need calcium to remain healthy? It's recommended that men and women between the ages of 19 to 50 should take up to 1000mg of calcium per day, the Mayo Clinic states.
One study on calcium conducted by the University of Tennessee had some interesting results.
Participants in this study found that fat oxidation and energy increased when they consumed the recommended amount of dairy.
This suggests that, if you properly consume calcium, it can be effective in decreasing your body fat.
Aloe Vera Blend
I'll get this out of the way first: It's a proprietary blend, which means no one really knows the exact amount of ingredients going on here.
When added to the multivitamin, it acts as a carrier and delivers vitamin to parts of the body that need it the most.
According to the National Center for Complementary and Integrative Health, aloe vera has been used for over 6,000 years for a multitude of ailments including hair-loss, wounds and even hemorrhoids. Nowadays, it's used either topically, for those extra long days at the beach, or orally to reduce fever.
But here's the kicker – there's not enough evidence to actually prove that aloe vera is beneficial for most of its uses.
New Zealand Black Currant
Let's turn our attention to the New Zealand blackcurrant fruit. Blackcurrants were donned the "King of Berries" due to their super high levels of potassium, organic acids, phenolics, iron, calcium, and vitamins A, B, and C.
This powerful antioxidant is claimed to have multiple health benefits and uses. It is a popular ingredient in many natural weight lost supplements in the market today.
New Zealand black currant is a well-known treatment for symptoms of menopause, premenstrual syndrome, and other female health-related problems. It may also help treat conditions like arthritis, gout, and joint pain.
Blackcurrant is used for the treatment of muscle fatigue, high cholesterol, high blood pressure, and seasonal allergies, though little research seems to support this.
It also contains 5 times more vitamin C than an orange.
Guar Gum Soluble Fiber
As reported by the Critical Reviews in Food Science and Nutrition, this water soluble fiber has been associated with treatment of hypercholesterolemia and hyperglycemia patients with positive results.
It has shown that inclusion of this kind of fiber is the diet is the right way to reduce the risk of cardiovascular-related conditions.
We like the sound of that! But we don't like not knowing how much of these ingredients are in the formula or whether it's enough to actually have a positive impact on your health.
Additional ingredients include:
MTHF
Grape Seed Extract
Apple Fruit Extract
Plexus XFactor and Weight Loss
Plexus XFactor may work well in jumpstarting weight loss because of their inclusion of ingredients that help you in balancing blood sugar. Some studies also suggest that consuming a multivitamin regularly, like Plexus XFactor, makes you eat less, which may lead to weight loss.
Some find it difficult to get all vitamins and minerals from the diet you have, which is where Plexus X Factor comes into play.
We usually have poor eating habits resulting in the deficiency of essential nutrients and, thus, our overall development. You may benefit from the Plexus X Factor ingredient list, as there are several that have been shown to be beneficial to overall health on their own.
We cannot assure for big difference in your weight, but you might still see some changes. The result might be gradual weight loss that is not significant for some.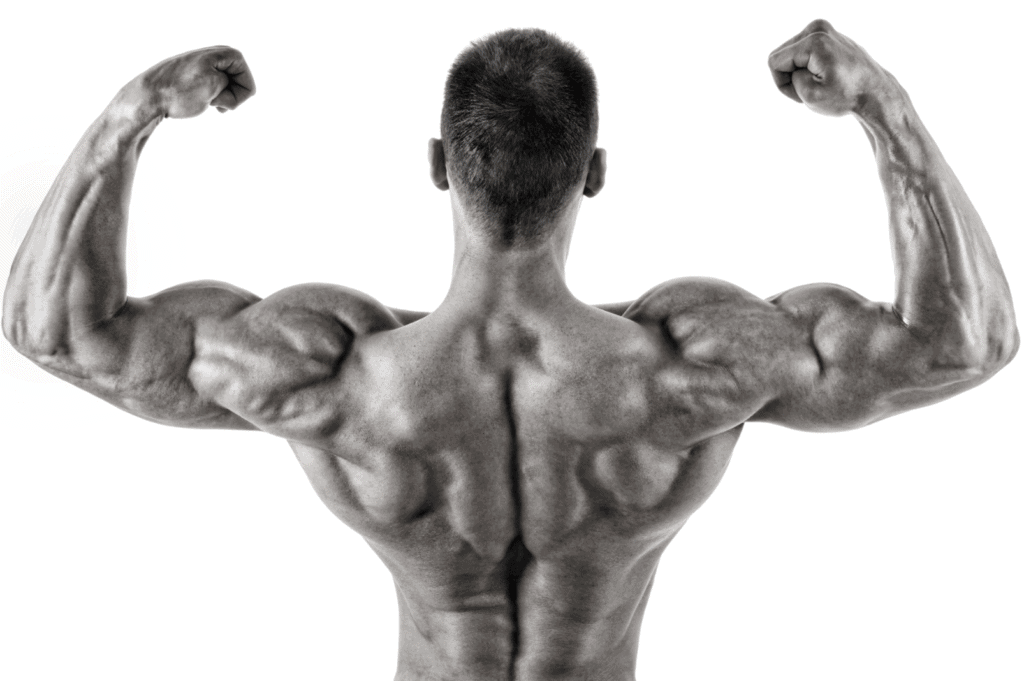 Benefits and Results
Plexus XFactor Benefits and Results
There are several Plexus XFactor benefits listed on the official site. First, they claim you can get several vitamins and anti-oxidants from the inclusion of New Zealand black currant and the aloe blends.
They also say Plexus XFacor safeguards your body against dysfunctional cells or damaged cells and oxygenates your body.
Whole body support is delivered by Plexus XFactor through total immune system support too, claims their website.
Claims
Plexus XFactor Claims
Plexus XFactor has been advertised as a high-potency, multi-charged vitamin and mineral supplement. It claims to dramatically improve the mood of the user.
It contains an aloe blend containing polyphenols, which are believed to be helpful in maintaining normal blood pressure, support healthy immune system and more.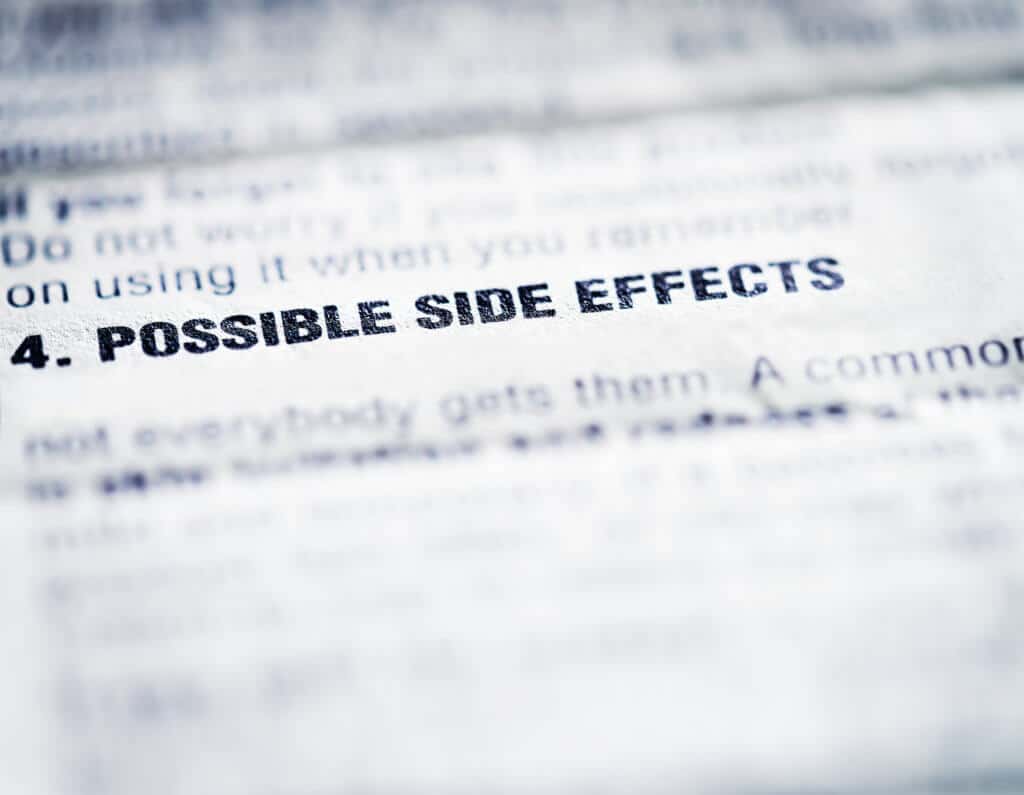 Side Effects
Plexus XFactor Side Effects
The U.S. Food and Drug Administration doesn't regulate herbs supplements as they do with other health products out there, so it's important to read the label and know if you have any allergies to the ingredients before taking.
That said, there aren't many comments on side effects floating around, but blackcurrant has been known to cause:
Headache
Diarrhea
Bloating
Gas
Product Warnings
Plexus XFactor Product Warnings
The product it might not be beneficial supplement for you if you already take a regular multivitamin or consume enough vitamins in the diet.
Multiple health organizations have issues regarding supplements like this unless you are in dire need of this vitamin. We would recommend you visit your doctor first to discuss any potential side effects before placing your order.
Lawsuits
Plexus XFactor Lawsuits
We could not find any potential lawsuit against this particular product from Plexus. There are few users who are having bad experience and expressing their discontent from the review of the product.
However we could not find any evidence showing any case filed against the company. We believe that the one-star comments cannot be taken as a lawsuit.
How To Take Plexus XFactor
We would recommend you to take this based on Plexus XFactor directions of use.
It can be consumed two capsules daily after your breakfast. This way, you will be vitalized and energized for whole day.
The dosage as explained by the official website of Plexus is two capsules daily as well.
The company also offers Plexus X Factor Kids which is a chewable multivitamin probiotic for those who are under the age of 18.
Cost
Plexus XFactor Cost
A month's supply retails for $39.95 and has a 60-day money back guarantee. You can purchase this supplement directly on the Plexus website, or from a number of other online retailers.
If you are satisfied with everything you have seen, read, reviewed and want to try this, you can go with the subscription and save around 15%. However, if you looking to try out first, then you can buy a container with 60 capsules for a month.
We've seen similar products range from $15 to $90, so XFactor doesn't seem overpriced.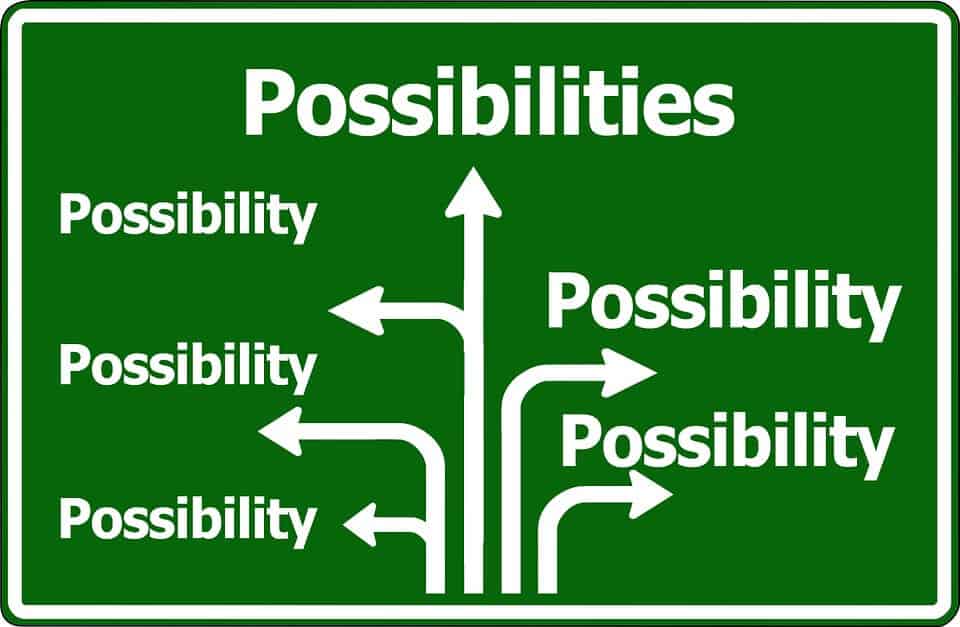 Plexus XFactor Alternatives
There has been launch of another supplement from the same company with the name of Plexus Factor Plus. You can also find some multivitamin alternatives in the market that works similar or even better than Plexus XFactor.
First, let's compare Plexus XFactor vs. Plexus Factor Plus. Both of them are products from the same parent company Plexus.
The ingredients in both products are same, with addition of vitamins A, C, and K, along with biotin, zinc, magnesium, calcium, and other ingredients. In other words, Factor Plus has twice more ingredients compared to Plexus XFactor.
You can find multiple supplement products that are offering similar ingredients and even more than what Plexus has been offering.
Some of the other multivitamins available are:
Ultra-Herbal Multivitamin
Animal Pak
Universal Nutrition Daily Formula
One advantage that you can have for looking alternative multivitamin is the cost and delivery charge. Apart from that, the ingredients used can be more effective than what you have expected.
Plexus X Factor may not be an effective weight loss formula, so you may want to reconsider your thoughts before you make purchase.
What Users Are Saying
"I love this product. I am not an ambassador. I just really love the products."
"Great product, but I wish I could afford to get it regularly. Pricey but great."
"Seems to be working. I've noticed a small amount of energy. Only my 3rd day of taking it so it may be too early to tell."
Bottom Line
The Bottom Line on Plexus X Factor
Plexus X Factor is a dietary supplement designed to promote total body wellness. There are some ingredients supported by research. However, there are other supplements you can fit into your weight management plan.
While weight management can be challenging, we're here to help. You've dialed in your diet and added exercise. The next step is supplementation.
One of the best products this year is one called Burn TS. This supplement contains four clinically-tested ingredients – caffeine, green tea, Meratrim, and ChromeMate. Research shows the ingredients help curb hunger, boost energy levels and metabolic rate.
Also, the team supporting Burn TS is so confident in their supplement, they're offering a 2-Week Sample.
Learn More About Burn TS »