Power 90 Review

- 15 Things You Need to Know
Power 90 is an intense workout introduced by Tony Horton, a personal trainer, actor, author, and creator of this 90-day home-based DVD workout program. With Power 90, you work out in the comfort of your own home six days a week by following various DVDs that incorporate a blend of different exercise moves and asks you to follow a nutritional meal plan. Can the Power 90 home workout program help you achieve your weight loss goals while also helping you stay fit?
Our researchers were curious to know how the Power 90 three-phase nutrition plan compliments the six-day workout regime to stimulate weight loss within a 90-day period. The research team investigated thoroughly to find the answer. Here is what they found.
Power 90 can be purchased through their Official Site.
Overview
What is Power 90?
Power 90, in simple words, is a 90-day exercise program that includes a DVD and a diet plan and is produced by a trainer named Tony Horton.
Beachbody has promoted the product. Beachbody is an American corporation with a strong online presence that sells several supplements and accessories and weight loss DVDs.
Power 90 is one of their popular products that work well for people of any age and physique. It combines three workout phases includes a diet plan that corresponds to each phase.
Power 90 can be a best friend for people who want to have an attractive body without visiting the gym. We are excited about what the company has to offer, but let's see what some of the research has to say:
World Journal of Cardiology: Both aerobic and anaerobic exercise can improve cardiovascular health.
Frontiers in Cardiovascular Medicine: Although regular exercise plays an important role in cardiovascular health, too much exercise can be detrimental to health.
PLOS One: Between 30 – 60 minutes of aerobic exercise can improve body strength while improving endurance.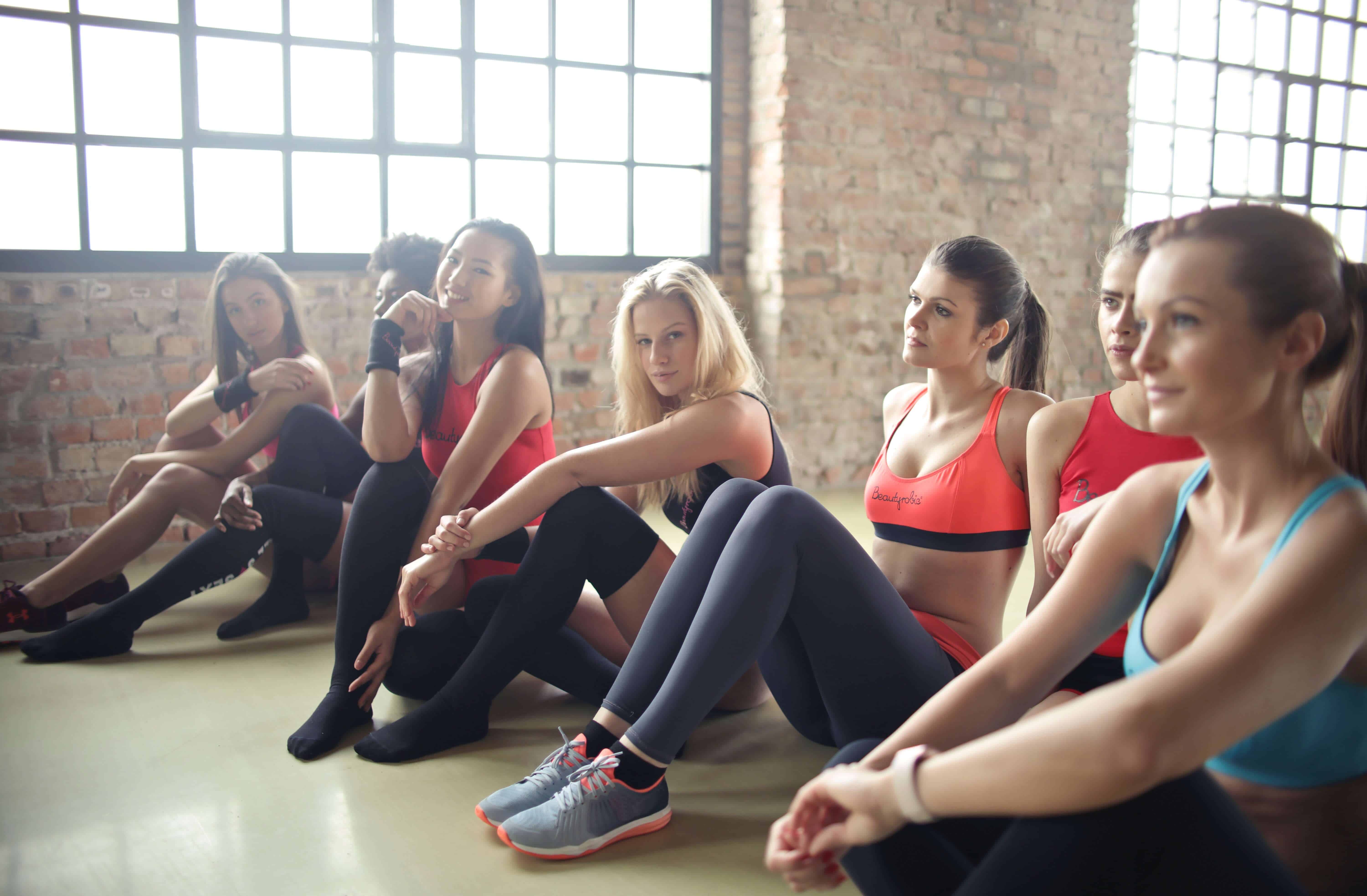 Power 90 Competitors
How Did Power 90 Start?
Tony Horton, the trainer and producer of Power 90 has created many other popular fitness programs. Most of these programs were extreme and difficult to follow. In light of this, Tony decided to introduce a much easier workout program.
This is how the Power 90 program was started. The highly anticipated, less extreme workout plan was released in 2014.
Tony has been a well-known trainer and actor, who has released popular workout programs like P90X, P90X2, and P90X3.
As their names may suggest, these programs were hardcore, and many of his followers could not continue the programs due to the level of difficulty.
This was when Tony decided to bring together his 20-plus years of experience to make a simple cardio workout plan that works side-by-side with a balanced diet and supplement plan.
It only requires just 30 minutes per day for 90 days to give you the body you've always wanted.
The program is sold as part of the Beachbody MLM (multi-level marketing) sales model. The idea is men and women sign up to be coaches for Beachbody, though no formal training or education is required, and these people then sell programs to others. They can also recruit people to be in their sales circle, and they earn a commission for the sales the new coach brings in to the company.
Scroll below for one of the best products we've seen over the last year.
Claims
Power 90 Claims
Beachbody, the company that makes the product, states many claims about Power 90. Here is what they say about Power 90:
It's much simpler, less extreme, and a much more doable workout plan
Although it is less intensive than Power 90 Extreme and other previous series, it's still effective
Each phase has been designed in a way that your body will quickly progress
After 90 days, you will have a lean, strong body as you have always desired
You can do this program at home, during a break at work, or even when you are traveling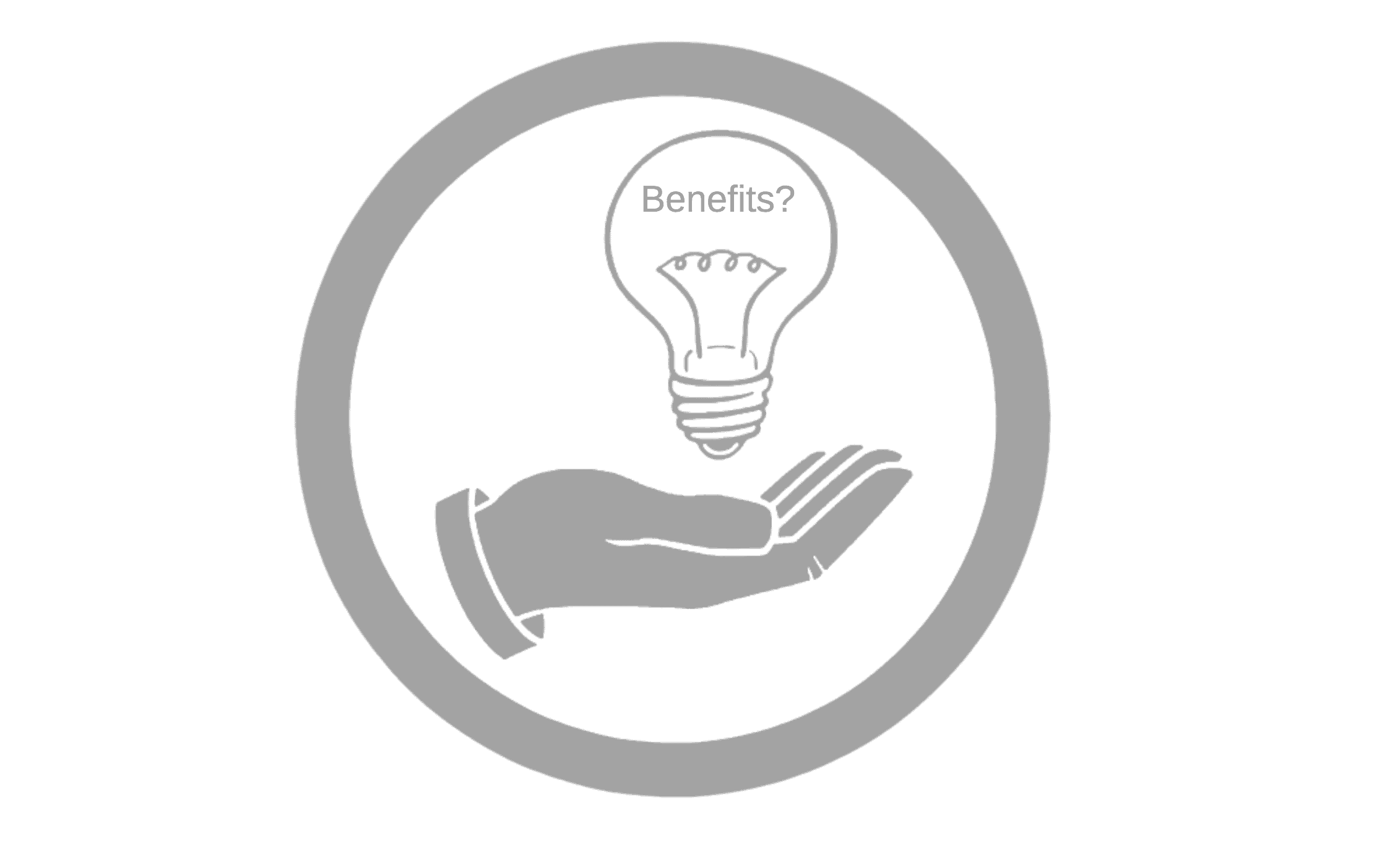 Simple cardio aerobics combined with a sensible diet plan, ultimately results in a strong, lean, and attractive body.
It does not matter what your fitness level is or how old you are.
We have seen some positive reviews where the users have claimed to benefit from the program significantly.
There are also cases where results have not been as expected.
What's Included With Power 90?
There is a total of six workouts included in two DVDs. The six workout plans are broken down into two workouts, each targeted for sculpting, cardio, and abs.
The outline is given to you by Power 90, and you decide when you are ready to move into the next phase, or you can remain in the first two-phases until you feel that you are ready to progress.
Although the Power 90 workout schedule is not an extreme program, it still requires focus and attention for successful results. We will break down the four phases of workout in detail below:
Sculpt Circuit 1-2
The most basic workout lasts around 29 minutes and consists of simple movements that help tone your body and make it strong and firm. It begins with stretching for five minutes and continues with three circuits of exercise.
In the first circuit, you are expected to do 8-15 repetitions of push-ups, biceps curls, shoulder presses, lunges, and triceps moves. You need to do a short stretch after the first circuit.
In the second circuit, the movements are focused on your chest, shoulders, and legs.
You will do wide push-ups, biceps curls, and chest presses along with triceps, kickbacks, squats, and lunges. You will stretch for 30 seconds after the second circuit and then move on to the next one.
The third circuit is a repetition of the second circuit, a modified one where you will be doing more squats and push-ups. Additional moves like plies, dumbbell rows, and 7-7-7 bicep curls can be incorporated in this circuit. Don't forget the final stretch out of this workout at the end.
Sweat Cardio 1-2
This phase is characterized by a slightly longer workout that lasts 36 minutes and includes cardio moves that are a bit more fun, incorporating other disciplines like Pilates, yoga, and kickboxing.
It starts with five minutes of stretching and moves on to some basic yoga moves like a downward and upward dog, planks, etc.
Cardio follows yoga with jumping jacks, knee-ups, lunges, running in place, and others. You move onto uppercuts, jabs, and kicks after a short water break in between.
After cardio, you will go for a quick second water break and stretch for a few minutes after that. You can end the workout by doing various leg lifts, crunches, and oblique exercises as part of a 10-minute ab workout.
Sculpt Circuit 3-4
This workout is 38 minutes long and includes the moves done in the Sculpt Circuit 1-2 along with additional exercises. It is divided into four segments with stretching in between.
Military presses and incline push-ups are additional moves in segment one.
Exercises like lateral raises, pull, and triceps dips are done in the third segment. These exercises can also be performed as the extended workout from Sculpt Circuit 1-2.
Sweat Cardio 3-4
This 42-minute-long workout claims to provide you with a faster calorie and fat burning workout, challenging, and has modifications to the moves performed in the Sweat Cardio 1-2 workout.
The additional exercises in this workout are jumping jacks, power yoga, and several kicks. It would help if you stretched out at the beginning and the end of this workout as well.
Ab Ripper 100 and Ab Ripper 200
These are short workouts just for your abs. Ab Ripper 100 is four minutes in length, and 200 is six minutes in length.
These workouts can be done after the cardio and circuit workouts explained above.
Bonus DVD with Fat Burning Exercise
This exercise is guaranteed to turn your body into a machine with increased metabolism that burns fat and calories. Resistance bands are used during these workouts to improve strength.
Also, the expectation is that you will keep moving continuously, with very few breaks.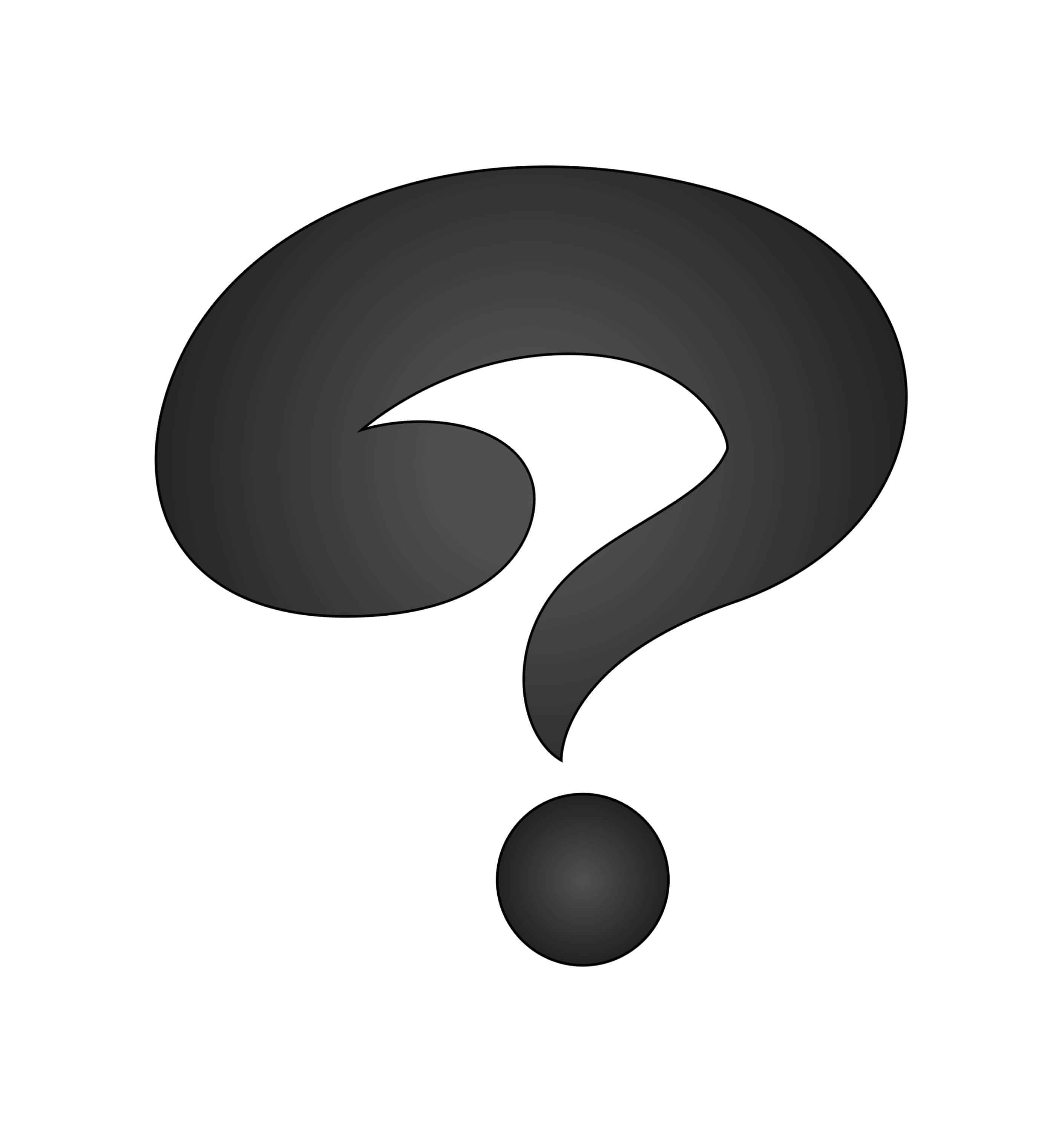 Does Power 90 Work?
There are multiple claims from different users about their experiences with Power 90. However, we would love to see what the fitness world and health community say about this plan's effectiveness. This plan requires some preparation to have positive results.
As we mentioned earlier, you need to strictly follow the Power 90 diet plan, which includes the necessary supplements as instructed by the trainer.
Your results will depend on many factors, beginning with the rule that you must use this product for 90 days.
The exercise plan is comprehensive and easy to follow for most people.
However, you shouldn't jump through the phases without completing each stage correctly. The results will show after 90 days.
Not all people are going to like Power 90. Some of you might get the results you have been looking for while some might be disappointed.
With a program like this, you must follow the program carefully.
You must ensure that you follow the exercise program and stick to the eating plan as well, which might be challenging for users to do for the full 90 days.
Benefits & Results
Power 90 Benefits and Results
One of the striking benefits that we found is that the workout plan does not require any extensive accessories to get started.
All you need is some space for a workout along with some dumbbells and resistance bands -which you might already own or should have in your collection of fitness gear anyway.
You don't have to join the gym or fitness center.
The DVD comes with a complete chart of what you need to eat for the next 90 days, simplifying your grocery planning.
You know what supplements are necessary during the workout, and you can buy them before you start the program.
It is less intense than other similar plans, making it easy to conquer. It is divided into three phases, and the intensity grows gradually.
Your body can accommodate the intensity over time, which is beneficial. In other words, the plan has been designed in a way that your body starts to get acclimated to the workout plan itself.
However, some people might still find it difficult to stick with every detail of the plan.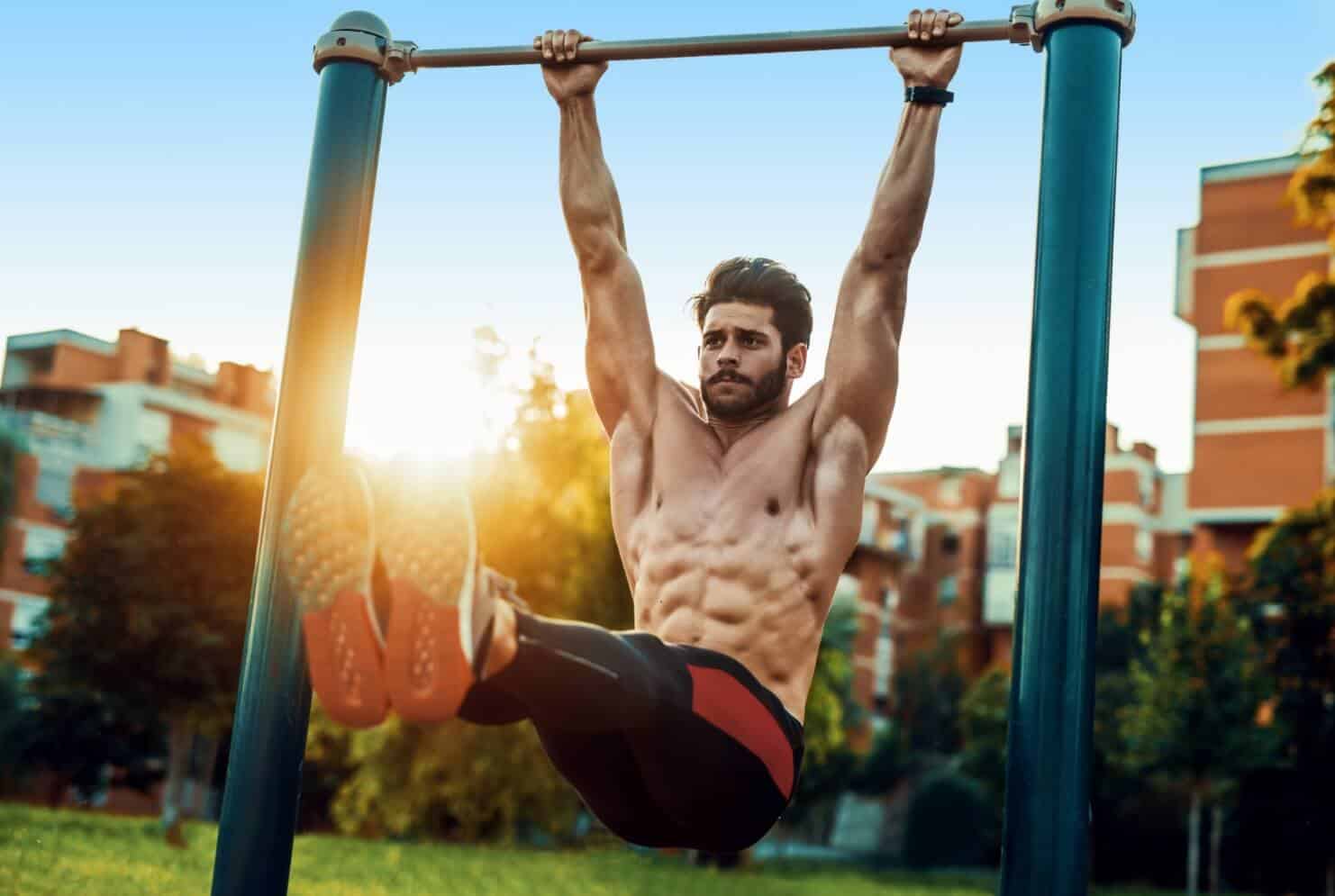 For best results and user satisfaction, follow the program as directed.
We found some Power 90 reviews from users who used it and reported back. Most of the reviews are positive, but a few found the program to be boring.
Most of them were satisfied with the results they achieved from the program. Once again, the main issue is following a program in its entirety for 90 days.
One user gave an interesting review where he mentioned that he lost some weight and burned fat but still found the program to be boring in some phases.
Of course, every user is going to have different experiences and opinions.
Even though we like this product, we cannot assure everyone that they will get the results others have had; however, you just might.
Power 90 and Weight Loss
Circuit workout has worked well to achieve fat loss, enabling you to lose up to 30% of your body fat. Both users and fitness experts support these claims.
The Sweating Cardio workout is not as closely related to fat burning. Fat does not burn. Instead, it gets converted into energy after being released.
According to The Journal of Physiology, when you sweat significantly, it is not an indication of fat burning from your body. In such cases, you must be sure to remain hydrated with plenty of fluids.
Directions
How to Use Power 90?
Power 90 is a workout program that comes complete with a diet and nutritional supplement plan. Because it is all on DVD, you can perform this program as a boot camp from your home.
It has been designed for someone who prefers to work out from home but wants a guided workout experience that helps them achieve their fitness goals.
It is very convenient; you need to acquire some basic equipment and purchase the supplements and groceries that are part of the diet and nutrition plan.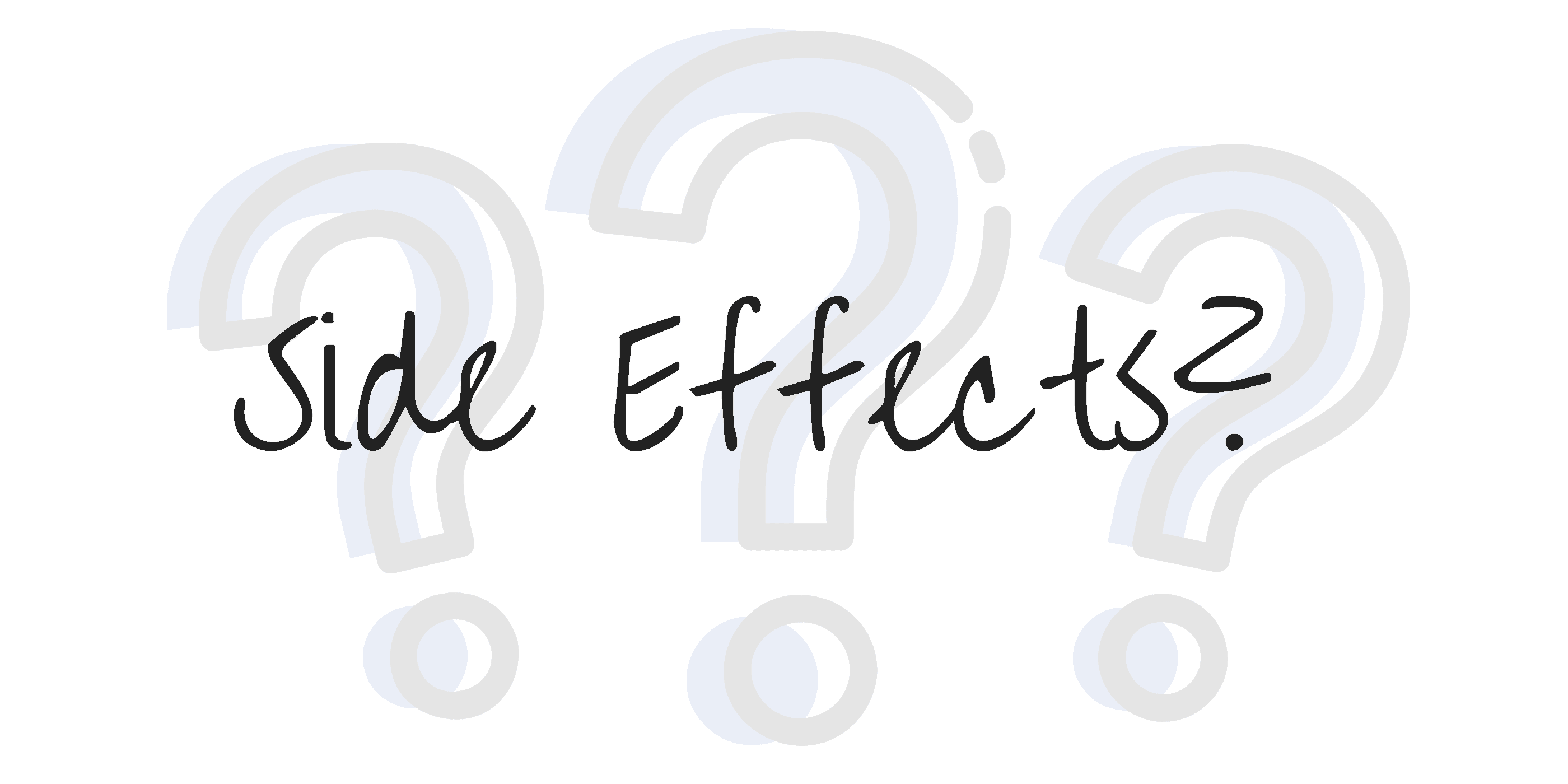 Side Effects
Potential Side Effects of Power 90
Some people believe the rule of sticking with the program for the full 90 days is too difficult. You might also find some aspects of the workout to be too challenging.
Some users don't care about the background music. If this is the case, you can always mute the volume and play your own music.
Possible side effects of Power 90 include:
Muscle strain or pain
Fatigue
Cramping
Lower abdominal pain
Product Warnings
Power 90 Warnings
For someone who has tried Power 90 Extreme already, there's not much to worry about. Power 90 is less intense than the X series from Tony Horton.
For new users and anyone thinking about Power 90, it is always best to consult your doctor before starting this program.
Some people with injuries, back problems, or other medical conditions should avoid these exercises.
Cost
How Much Does Power 90 Cost?
You will find different payment options available on the official website. It costs $19.95 per month for three months, with $12.95 shipping and handling charges. There is a 30-day money-back guarantee if you are not happy with Power 90, but it does not include the S&H charges.
August 2019 Update: Power 90 is now available through Beachbody on Demand. The streaming service sells for $99/12 months—the price increases to $160/12 months with a 30-day supply of Shakeology.
Any Power 90 Lawsuits?
We could not find any lawsuits associated with Power 90.
Power 90 Alternatives
Power 90 will not help you bulk up or increase your size, so this program is probably not for you if that is your goal.
Not everyone is looking for a simple workout that may or may not tune up their body.
Even if you compare Power 90 vs. Power 90X, you will see that this is less intensive, and athletes may not find this to be a challenging workout program at all.
You can find similar programs on the market that are a lot cheaper. Many programs are hosted online, which are helpful, and cost you a lot less money.
If you are looking for something to get you fit and transform your body, Power 90 might be a good fit. This is a DVD-based workout, and you have to be committed and personally motivated.
You don't have a teacher or personal trainer in your presence, cheering you on, or showing you the ropes.
Some people require personal interaction for motivation.
This is a personal choice of what works best for your workout style.
What Users Are Saying
What Users Are Saying
"Power90 is the way to go for beginners!"
"This is a great full body workout."
"Tony's program lets you start out where you are at and grow from there. I don't use the cardio because it doesn't feel as exertional as biking, ski row, incline walking, etc. The weight training and ab work outs are great."
Bottom Line
The Bottom Line on Power 90
What's the real deal with Power 90? It is a popular exercise DVD series that has some truly impressive before and after testimonials. However, the program itself may be too difficult for some consumers who are out of shape or just beginning. We're also concerned that the P90 workout could cost too much, and that leaves us with reservations about recommending it.
If the time has come to jumpstart your weight-loss journey, we believe a strong support system is a key to be successful.
Among the products we've seen this year, one of the best is called Noom. It's programs like this that combine a simple, beautiful app with human coaching and one-on-one support that makes Noom a force to be dealt with.
The Noom makers are so confident in their product that they're offering a free trial offer.
Learn More About Noom »