Powher Review

- 11 Things You Need to Know
Powher – claims to offer unique supplements designed for women. With the products, you can optimize your performance, "meaning you can conquer your body goals with products precisely formulated for the female body." That's all according to Powher, but what's the real deal?
Our research team took a closer look at the ingredients used by the company, claims, research, pricing and more. Check out our detailed review of Powher and the bottom line on this female-targeted company.
Powher can be purchased through their Official Site.
Overview
What is Powher?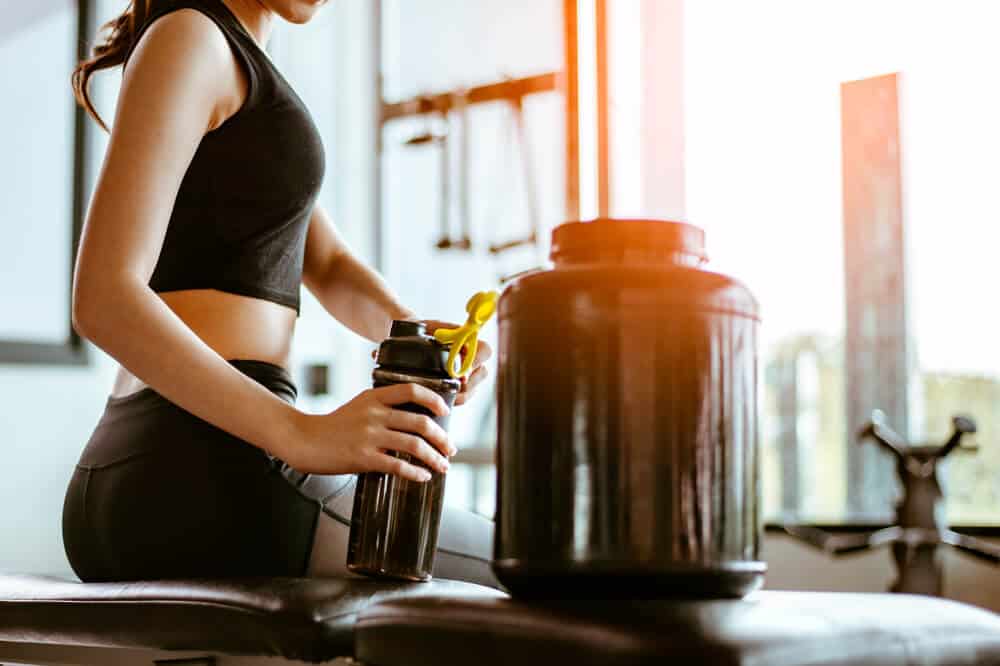 Powher is a line of fitness supplements designed for women. It claims to use all-natural ingredients to improve women's physical and mental performance. The line includes a pre-workout powder, fat burner, and nootropic. The company uses a mix of tried and true science-backed performance-enhancing ingredients along with some new compounds that aren't found in many supplements at this time.
About Ultimate Life
Who Makes Powher?
Powher products are made by Ultimate Life LTD. Ultimate Life states that its mission is to create natural products that meet the needs of modern women. Their products are made in FDA-approved facilities and meet GMP guidelines. Their products are non-GMO, vegan, and gluten-free. The company states that they use clinically proven ingredients.
Customer Service
You can contact Ultimate LIfe in a few ways. They are available by mail at:
Ultimate Life Ltd
Registered at 21 York Place
Leeds, LS1 2EX, UK
Company No. 09846112,
VAT No. GB 298622457
You can contact them by email at info@ultimatelife.co.uk.
The mailing information is the same for Powher. You can reach Powher by email at info@powherofficial.com.
Other Products From Ultimate Life
In addition to the widely known Powher pre-workout supplement, known as PowerUp, Powher also offers a fat burner called Powher Cut. Powher fat burner is claimed to eliminate cravings, boost metabolism, and support weight loss.
Ultimate Life manufacturers Lean Bean in addition to the Powher line. Lean Bean is a fat burner. It contains ingredients including garcinia cambogia, Bio Piperine, and konjac fibre. The dosage is two capsules three times each day with a meal or snack.
Scroll below for one of the best products we've seen over the last year.
Claims
Powher Claims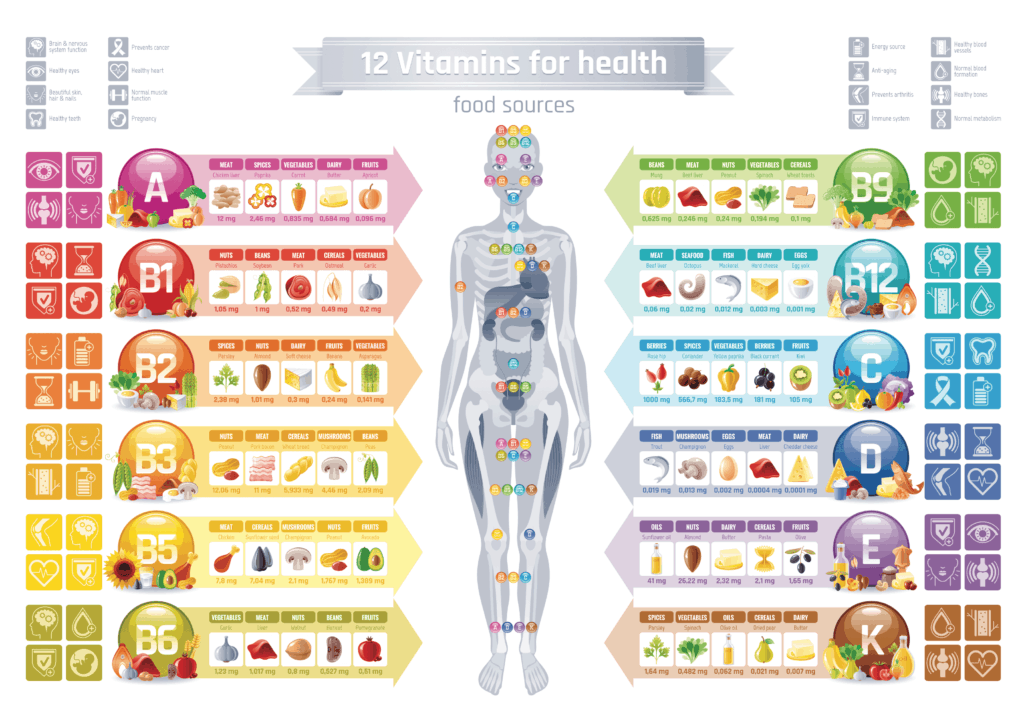 Powher claims that their formulas are specifically created for the female body. A major difference between Powher and workout supplements designed for men is the lower caffeine content. Powher states that a low stimulant formula can help avoid feeling related side effects.
The products also claim to increase weight loss, energy and endurance and delay sleep onset latency. They claim the pre-workout powder can increase endurance, break gym deadlock, and increase workout motivation.
Ingredients
Powher Ingredients
The active ingredients in Powher pre-workout include:
Vitamins
Performance Blend
Taurine
L-citrulline malate
Beta-alanine
RedNite
Lysine
Coconut Water Powder
OxyJun
EnXtra
Natural Caffeine
Do the Products Work?
Does Powher Work?
Powher claims to have a cutting-edge formula that "works in tandem with the specific physical needs of women." Do those claims prove true? Let's look at some of the ingredients.
Enxtra and Natural Caffeine
Caffeine is arguably the most famous fat-burning compound in the world; covered in a wealth of clinical journals like Obesity Reviews. It exerts a short-term thermogenic effect which raises metabolism. It stimulates the sympathetic nervous system and liberates fat molecules.
Caffeine is well known as a fat burner. However, it can cause uncomfortable effects at higher doses. Powher combines caffeine with Enxtra. Enxtra works well as a nootropic on its own, but it also has an amplifying effect on caffeine. This results in stronger results with a lower dose of caffeine.
Beta-alanine
Beta-alanine along with training has been shown to increase muscle mass and lower body fat than training alone, according to research in Current Opinion in Clinical Nutrition and Metabolic Care. It also increases endurance during workouts.
Tyrosine
Tyrosine is common in workout and weight loss supplements, claims research in the European Journal of Clinical Nutrition. However, research has not shown an increase in thermogenic effect greater than that of placebo.
Pantheonic Acid
Pantheonic acid encourages the body to burn fat for energy, reports research in Medical Hypotheses. It can create a state similar to ketosis, which requires strict dieting. Patheonic acid provides these benefits without extreme feelings of hunger and loss of energy because the body is using its own energy stores. However, this research was completed in 1995. No more current research is available to support this effect.
Vitamin B12
Animal studies published in Frontiers in Nutrition have linked low B12 to obesity. Animal tests have also shown that B12 supplementation can cause weight loss in obese rats. Despite its popularity for metabolism support and energy, there haven't been enough human studies to say for certain it supports weight loss. However, current findings are promising.
Powher and Weight Loss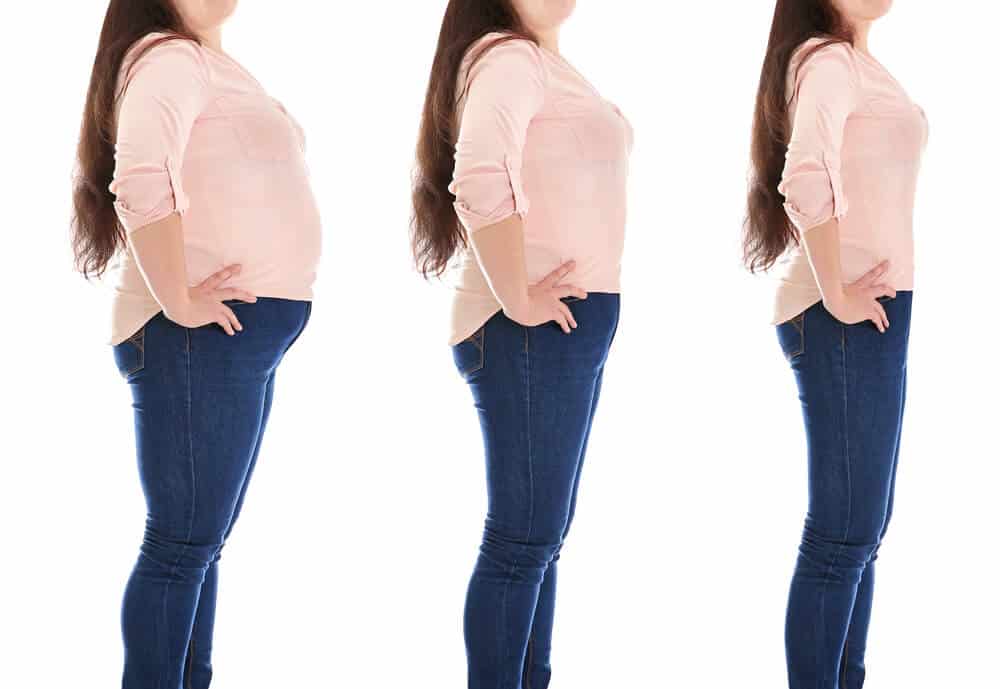 The Powher website states that this all-natural formula is not a miracle pill. The ingredients suggest that it may support certain aspects of overall health, cognition, and weight loss. Many of the ingredients are scientifically studied or have a traditional use in weight loss supplements. The cutting-edge formula also includes ingredients new to the weight loss scene, including coconut water powder and Enxtra.
Powher Side Effects
Powher isn't known to have side effects. Those with a caffeine sensitivity may experience racing heart and sweating. Since some ingredients in Powher are relatively new, it's possible that side effects will appear as the ingredients become more popular.
How to Use Powher?
To use the Powher pre-workout, mix one 10-gram scoop with water and drink 30 minutes before your workout. All supplements have detailed, easy-to-understand instructions printed on the labels.
Cost and Where to Buy
The best place to buy Powher is from the company's website. You'll also find lots of information about the products. You can save money on the purchase by buying in bulk.
Powher Up: $45/bottle
Powher Cut: $65/bottle
Leanbean: $59.99/bottle
Pros and Cons
Pros and Cons
The biggest pro of Powher is that it's designed specifically for women. Men's products usually have a high amount of stimulants, including caffeine. This isn't suitable for some women, which is why Powher sticks to a lower caffeine level. Another pro is transparency. Powher puts all ingredients and amounts out in the open, allowing consumers to make their own decision on whether the product is right for them.
Some of the ingredients in Powher have limited scientific evidence backing them up. In most cases, quality studies haven't been performed yet. A few substances, including taurine, don't live up to the hype.
The pink packaging and color of the powder will likely be a con for some. It can feel a little over the top in its effort to appeal to women.
Bottom Line
Bottom Line on Powher Review
Does Powher fit your fitness goals? It appears to be a good choice for many women seeking energy and metabolism support. It may also help support motivation and cognition. But, lasting weight loss is about more than using a supplement. To truly reach a healthy weight in a way that doesn't lead to rebound weight gain, you need to learn how to change the way you look at food.
One of the best programs we've seen today is called Noom. Not only do studies show more than 70% of people successfully lose weight with the program, but the Centers for Disease Control and Prevention (CDC) also recognizes the healthy living program. With Noom you gain access to a live coach, personalized feedback, daily lessons and quizzes, and an approach that teaches you how to lose weight for the last time.
Check out Noom today with this free trial offer, available for a limited time!
Learn More About Noom »