Primal Blueprint Review

- 11 Things You Need to Know
What is Primal Blueprint, and how can the "laws" of food help you live healthier and lighter? We're not big fans of programs claiming you HAVE to follow specific rules to be successful, but we're here to give this one the benefit of the doubt.
Our research team hit the ground running – digging through everything they could find about Primal Blueprint. What did we find out about the program at the end of the day, and is it worth your time?
Primal Blueprint can be purchased through their Official Site.
Overview
What is Primal Blueprint?
Primal Blueprint is a lifestyle program that claims to transform your body. The company expressly states, "The Primal Blueprint is no fad weight loss program – it's a set of lifestyle laws and habits that are keys to health, wellness, and longevity."
The term laws led us to believe the program may be inflexible. Strict programs that require extensive lifestyle changes work, but the long-term results aren't excellent. Many men and women regain the weight they've lost on an extreme or strict plan.
Does Primal Blueprint work?
Australian Family Physician — "The Palaeolithic diet remains controversial because of exaggerated claims for it by wellness bloggers and celebrity chefs, and the contentious evolutionary discordance hypothesis on which it is based."
Journal of Clinical Medicine — "The Paleolithic diet did not differ from other types of diets commonly perceived as healthy with regard to effects on glucose and insulin homeostasis in subjects with altered glucose metabolism."
American Journal of Clinical Nutrition — "The Paleolithic diet resulted in greater short-term improvements in metabolic syndrome components than did guideline-based control diets."
Products Similar to Primal Blueprint
Company Information
Who is Behind Primal Blueprint?
Mark Sisson is the founder of Primal Nutrition – the company behind Primal Blueprint. In 2009, Sisson wrote The Primal Blueprint book, which shed light on the paleo/primal way of eating. With the introduction and popularity of keto diets, which slightly resemble paleo diets, Sisson returned to write The Keto Reset Diet. This book eventually became a New York Times Best Seller.
Other books authored by Sisson include:
Maximum Results
The Fat Control System
The Anti-Aging Report
The Lean Lifestyle Program
The Primal Connection
21-Day Total Body Transformation
Primal Endurance
Better Business Bureau (BBB)
Primal Nutrition is listed with the BBB. The company has earned a rating of an A+ and has only 1 customer complaint.
Scroll below for one of the best products we've seen over the last year.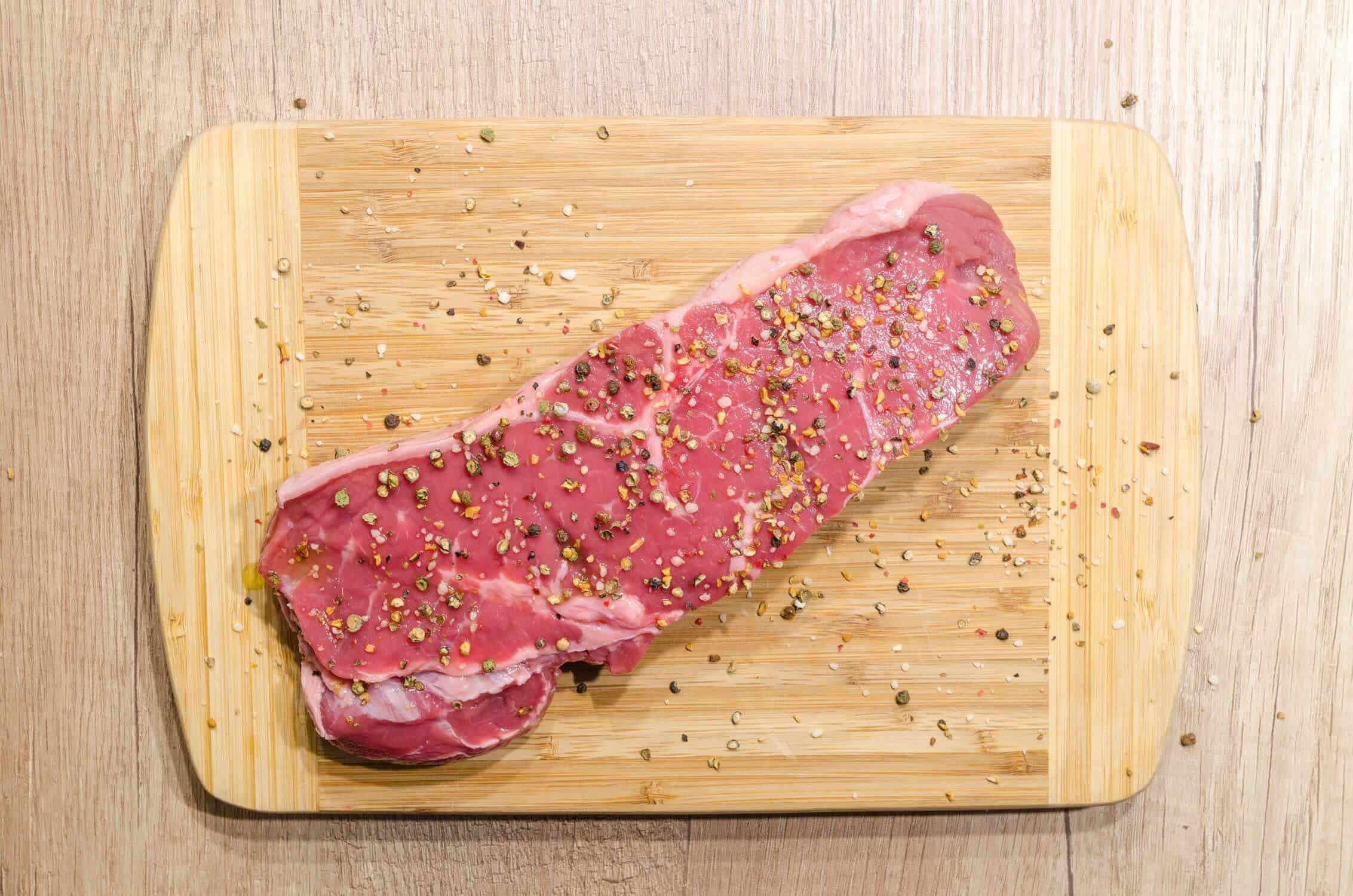 Products
Primal Blueprint Products
Primal Blueprint offers an extensive line of supplements. The supplements in the line include:
Primal Fuel
Master Formula
Primal Probiotics
Primal Omegas
Damage Control
Adaptogenic Calm
Primal Sun
Primal Kitchen
Claims
Primal Blueprint Claims
The claims behind the Primal Blueprint are simple and to the point. According to the front of the book, the program will:
"Reprogram your genes for effortless weight loss, vibrant health, and boundless energy." Then, each of the supplements comes with a unique set of claims. There is no research listed on the website to support any claims.
Other claims include weight loss and a boost to immunity in 21 days.
The cookbook Primal Kitchen is packed with tons of Primal Blueprint recipes to keep you eating within your new laws of living.
Ingredients
Common Primal Blueprint Ingredients
Primal Probiotics: B. coagulans, B subtilis, B clausii, S boulardii, potato starch, nutraflora fructooligosaccharides, and galactooligosaccharides.
Primal Fuel: Whey protein isolate, coconut milk powder, inulin, guar gum, konjac gum, natural flavor, monk fruit extract.
Damage Control: Boron, vanadium, coenzyme Q10, inositol, n-acetyl cysteine, alpha-lipoic acid, resveratrol, carnitine, zeaxanthin, grape seed extract, lycopene, lutein, boswellia serrata extract, bilberry extract, quercetin, MSM, noni fruit extract, pomegranate fruit extract, trace mineral complex, milk thistle extract, curcumin extract complex, magnolia bark extract, acai fruit extract, cordyceps mushroom extract, panax ginseng root extract, benfotiamine, Chinese skullcap root extract, phosphatidyl serine, carnosine, and choline.
Adaptogenic Calm: Calcium, magnesium, phosphatidylserine, l-theanine, magnolia bark, rhodiola rosea, and beta-sitosterol.
Ingredient Details
Details on Ingredients
Here are the main ingredients used in a variety of Primal Blueprint supplements. Some have an impact on weight loss and others not so much.
Probiotics: Based on a study published in the journal Nutrients, there's no clear benefit to taking probiotics for weight loss.
Whey Protein Isolate: There is some positive research showing whey protein may help to increase fat loss and help protein lean muscle mass with a reduced-calorie diet, according to research into Nutrition and Metabolism.
Inulin: Inulin is prebiotic, which is the food on which probiotics feed. This ingredient helps support the effects of the probiotic ingredients.
Coenzyme Q10: CoQ10 may improve exercise performance, based on a trial in the Journal of Sports Medicine and Physical Fitness.
Alpha Lipoic Acid: Studies in the journal Clinical Nutrition and Obesity Reviews showed alpha-lipoic acid had a positive effect on weight loss and BMI – though the results were small.
Carnitine: Based on a research study on animals, l-carnitine did not affect weight loss. See the Annals of Nutrition and Metabolism.
Grape Seed Extract: Grape seed extract may not affect weight loss, but some health benefits are worth a look. According to NCCIH, grape seed extract may reduce swelling and lower heart rate and blood pressure.
Milk Thistle Extract: Milk thistle extract is often considered THE natural liver cleanser. No research shows a connection with weight loss.
Panax Ginseng Root Extract: There is evidence, based on animal studies, that show ginseng can help fight obesity. Human studies need to replicate these results, according to the Journal of Ginseng Research.
Side Effects
Possible Primal Blueprint Side Effects
Potential Primal Blueprint side effects may include:
Gastrointestinal distress
Gas
Bloating
Stomach upset
Headache
These possible side effects are based solely on the ingredients and not the brand supplement.
Weight Loss
Primal Blueprint and Weight Loss
There are a few ingredients in Primal Blueprint that show promise in weight loss. But, we can't forget that there are also ingredients in the mix that are not necessary for everyone wanting to lose weight.
The jury is out on whether or not Primal Blueprint helps with weight loss – when we find reviews, we'll update.
Pros and Cons
Pros and Cons
What's the final take on Primal Blueprint? Will this program work to help you lose more weight than without it?
Pros:
Some ingredients may help with weight loss.
Cons:
Some ingredients are not for weight loss at all.
We're not sure we like the term "lifestyle laws."
What Users Are Saying
What Users Are Saying
"I'm very impressed. I have changed my eating habits since last Sunday. Today is Saturday & I've lost 6lbs & my husband 9…. I cleaned out my kitchen yesterday & got rid of old snack habits…."
"A Fad to Reject – An O.D. doc recommended this to me. I leaped to the order the book in trust. I believe it is a bogus fad. It is an unreadable, pompous overwhelmingly arrogant book. I remember the fad now back in the early 2000s. I will not be driven by the herd. I would like to return this which I rarely do."
"Eh It's Ok – This book didn't really tell me much I didn't know and couldn't get for free from his website. It was a little too wishy washy for me….don't count calories but here's an example where we calculate daily caloric expenditure to figure macro ratios, don't work out too hard….unless you want to, you shouldn't eat this….but you can. It was just constantly contradictory. I've done keto and IF for 2 years and haven't lost anything or changed body composition but this book makes it sound like weight is going to be falling off. Not true for everyone. And some things just aren't realistic….takes naps in the afternoon and don't wake to an alarm clock. That might work for people with flexible schedules but not when you have an 8-5 job. And he actually states "consistency is not key" when it comes to exercise. Maybe not in regards to the time you do your workout but doing them is! Overall, I do agree that primal eating is healthy and I prefer it to keto simply for the variety. I just was expecting something more "concrete" than what this book delivered."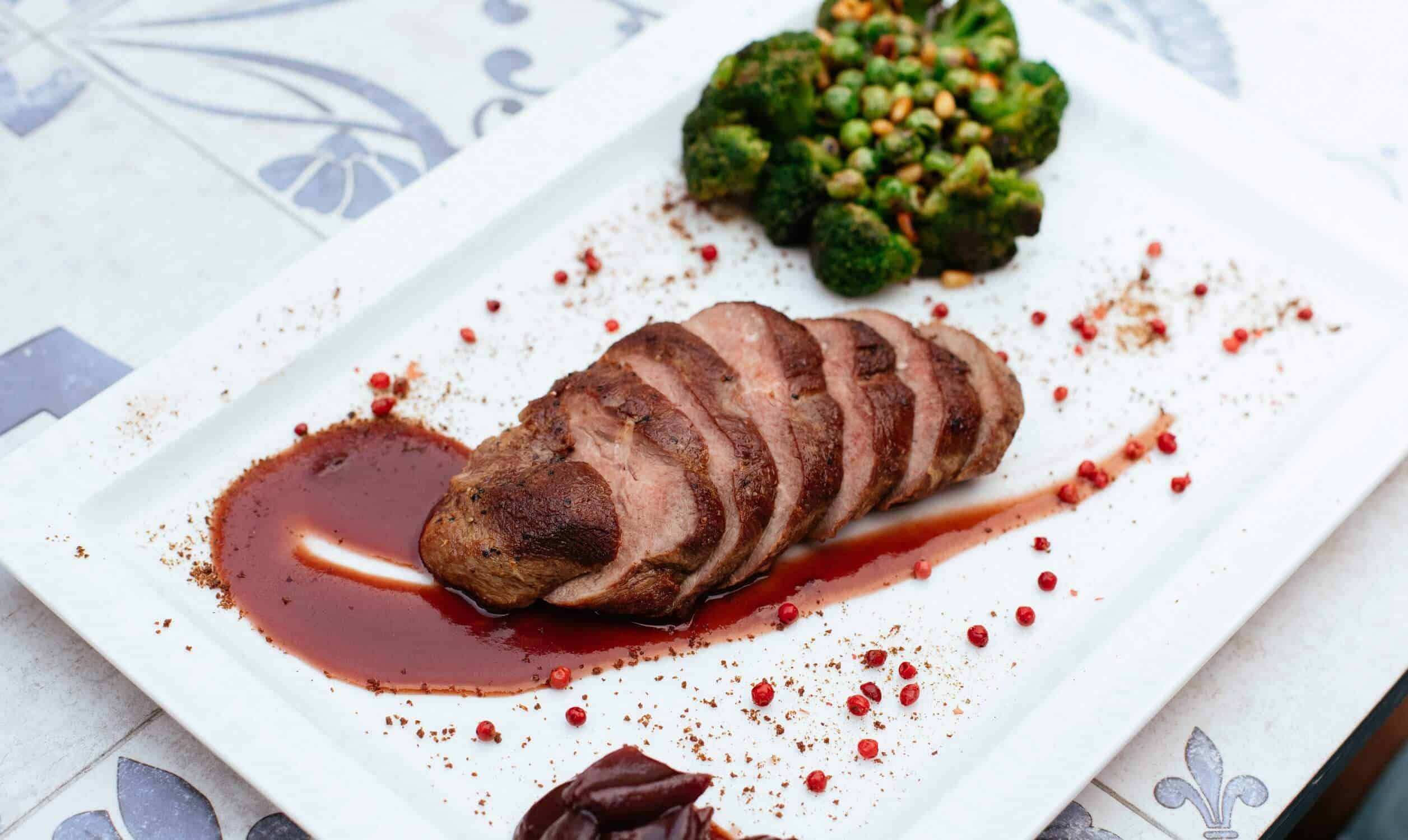 Bottom Line
Bottom Line on Primal Blueprint
Primal Blueprint seems to be a more "strict" program as it refers to the dietary rules as "laws." This concerns us a bit as food intake shouldn't be seen as lawful and unlawful. That's pressure that shouldn't be placed on food. You can lose weight and gain health without following Primal Blueprint laws.
If you want to lose weight without worrying about breaking laws, we believe a support system may be the answer.
Among the best in weight-loss apps that we've come across in years is Noom. You can access human coaching, and your program is 100% personalized – you are not like everyone else. With healthy lifestyle changes and 24/7 support through a virtual community, you have all the tools you need for success.
Plus, we love that Dietspotlight readers can get a free trial offer of Noom for a limited time.
Learn More About Noom »