Prime Male Review

- 14 Things You Need to Know
Prime Male claims to be a "100% natural testosterone booster" contains herbs like nettle root and Asian red ginseng. Unlike other male enhancement supplements, this product also claims to promote prostate health, strengthen bones, and enhance cognitive function. Multiple studies that have been performed on the supplement's ingredients show, however, that these claims of improved general and sexual health may not be plausible.
To find out more information about Prime Male, our research team looked into the testimonials on their official website, claimed benefits, product guarantees, and company research. To reach the bottom line, we compared all the claims of testosterone boosting to see if it was as effective as they claim.
Prime Male can be purchased through their Official Site.
Overview
What is Prime Male?
First, Prime Male is a 100% natural testosterone booster that claims to help you restore healthy testosterone levels, boost your vitality by bringing you back to your physical peak, and build more lean muscle mass. It offers a "scientifically driven natural formula" aiming to maximize performance, increase strength, and elevate libido. Also, it's caffeine-free.
Here is a rundown of the ingredients it contains:
D-Aspartic Acid Calcium Chelate
Boron
Korean Red Ginseng
Luteolin
Mucuna Pruriens
Nettle Root
Vitamin B6
Vitamin D3
Vitamin K2
Zinc
Let's see what some of the research has to say about the ingredients in Prime Male:
Prime Male Competitors
What Does Testosterone Do?
Testosterone is the main male sex hormone, as well as an anabolic steroid.
It is key in developing male reproductive organs like the testicles and prostate.
Promotes secondary sexual features like more muscle and bone mass, and body hair growth.
Regulates sex drive.
After age 30, men start experiencing a decline in testosterone levels and, consequently, a drop in their sex drive. This is why many men seek male enhancement formulas like Prime Male to bring their libido/sex drive levels back to those of their youth.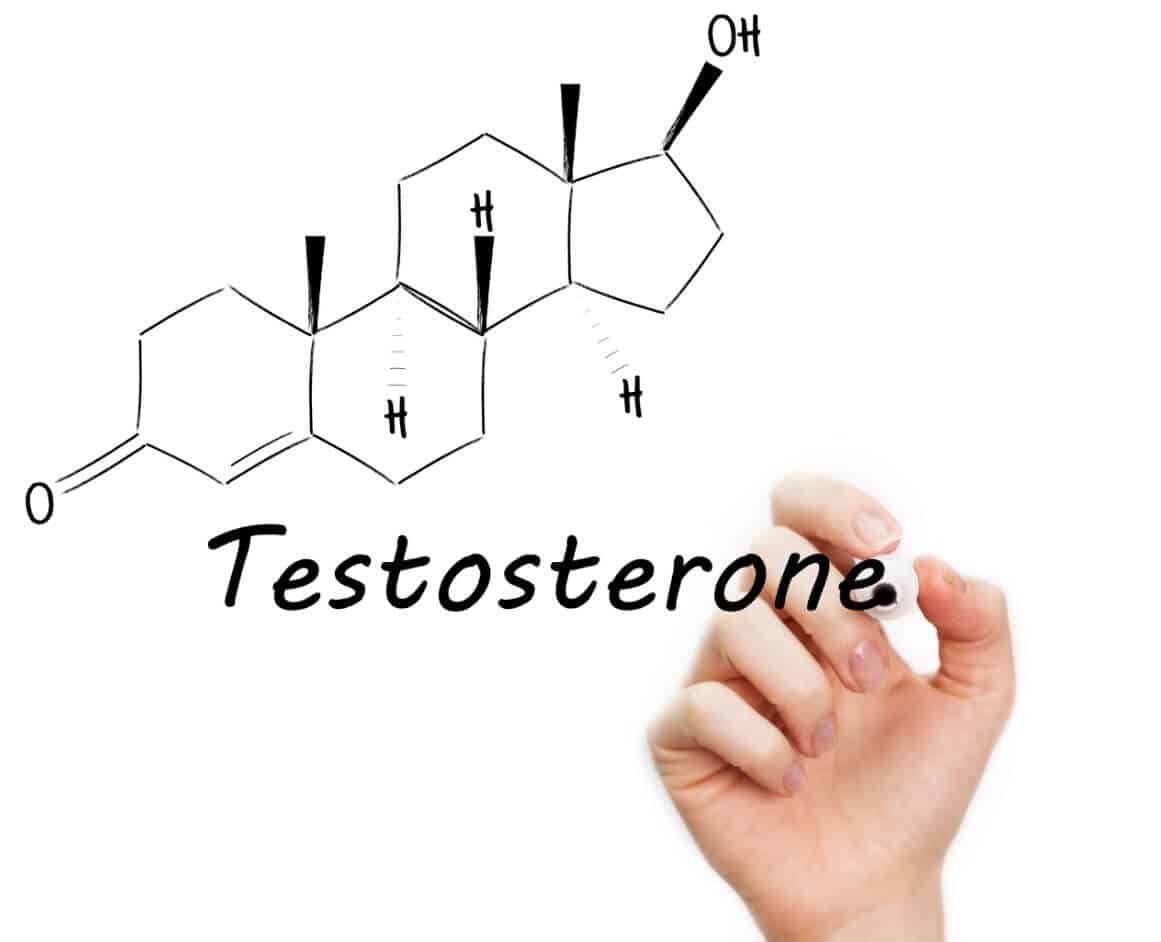 Scroll below for one of the best products we've seen over the last year.
Benefits
Prime Male Benefits
Prime Male testosterone booster does not skimp on the benefits. In fact, it claims to do the following:
Boost libido
Enhance cognitive function
Elevate mood
Encourage tighter and healthier skin
Promote prostate health
Strengthen bones
Other claims include that Prime Male can aid with weight loss, ramping up high energy levels, increase strength, and more.
Those are some bold claims. Keep in mind that this is a health supplement, and you should not take it in place of any medications you're on. Also, to be clear, this Prime test booster does not require a prescription.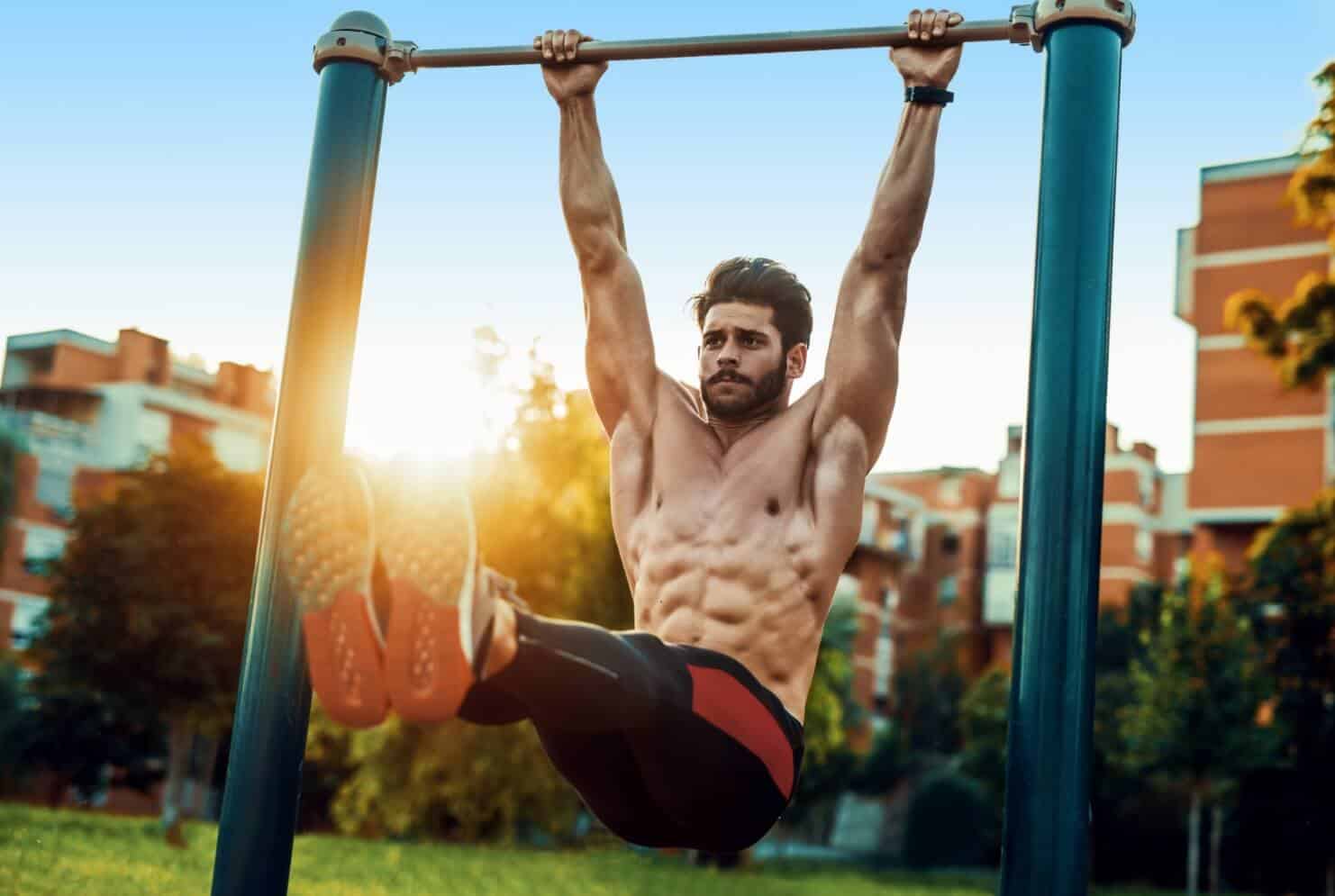 About Prime Male
It looks like Prime Male was founded in 2015, and this company is based in London. Unfortunately, there is no mention of this brand on the BBB website and no contact telephone number on the official website. However, there is a contact form that you can fill out and send in any question, feedback, or concern you may have. Also, here is the street address that is provided for the Prime Male manufacturer.
Propura Ltd.

145-157, St John Street

London, EC1V 4PW
We found an official website for Propura Ltd, but it provides the same contact info and no phone number. There is one Google review for this business, and it states that this pharmaceutical company is a "scam." We did not find any other health supplements linked to Propura Ltd.
Dosage
Prime Male Dosage
The proper dosage for Prime Male testosterone booster is one capsule four times a day if you want the full benefit. You can take it with a snack or meal. The company encourages you to take each dose three hours apart. Each serving provides 750 milligrams of ingredients
Also, you can use this test booster long-term. It is allegedly completely safe, free of harmful, synthetic ingredients, and an FDA-approved facility makes it.
There is no mention of a special diet plan or exercise routine with Prime Male. But, you are sure to see better results if you eat healthily and exercise regularly.
Ingredients
Prime Male Ingredients
Here is an in-depth look at the key ingredients in Prime Male pills and some published research to support them.
BioPerine
Also known as piper nigrum or black pepper extract, companies often add this ingredient to dietary supplements to help with nutrient absorption and key ingredients' effectiveness.
A study in Critical Reviews in Food Science and Nutrition concludes "black pepper, with piperine as an active ingredient, holds rich phytochemistry that also includes volatile oil, oleoresins, and alkaloids. The piperine (key alkaloid) in Piper Nigrum assists in cognitive brain functioning, boosts nutrient absorption, and improves gastrointestinal functionality."
Boron
According to Integrative Medicine: A Clinician's Journal, "the elevation of unbound free testosterone seen with boron supplementation may have significant beneficial ramifications, particularly in aging men in whom, typically, levels of SHBG (sex hormone-binding globulin) increase and levels of FT decrease."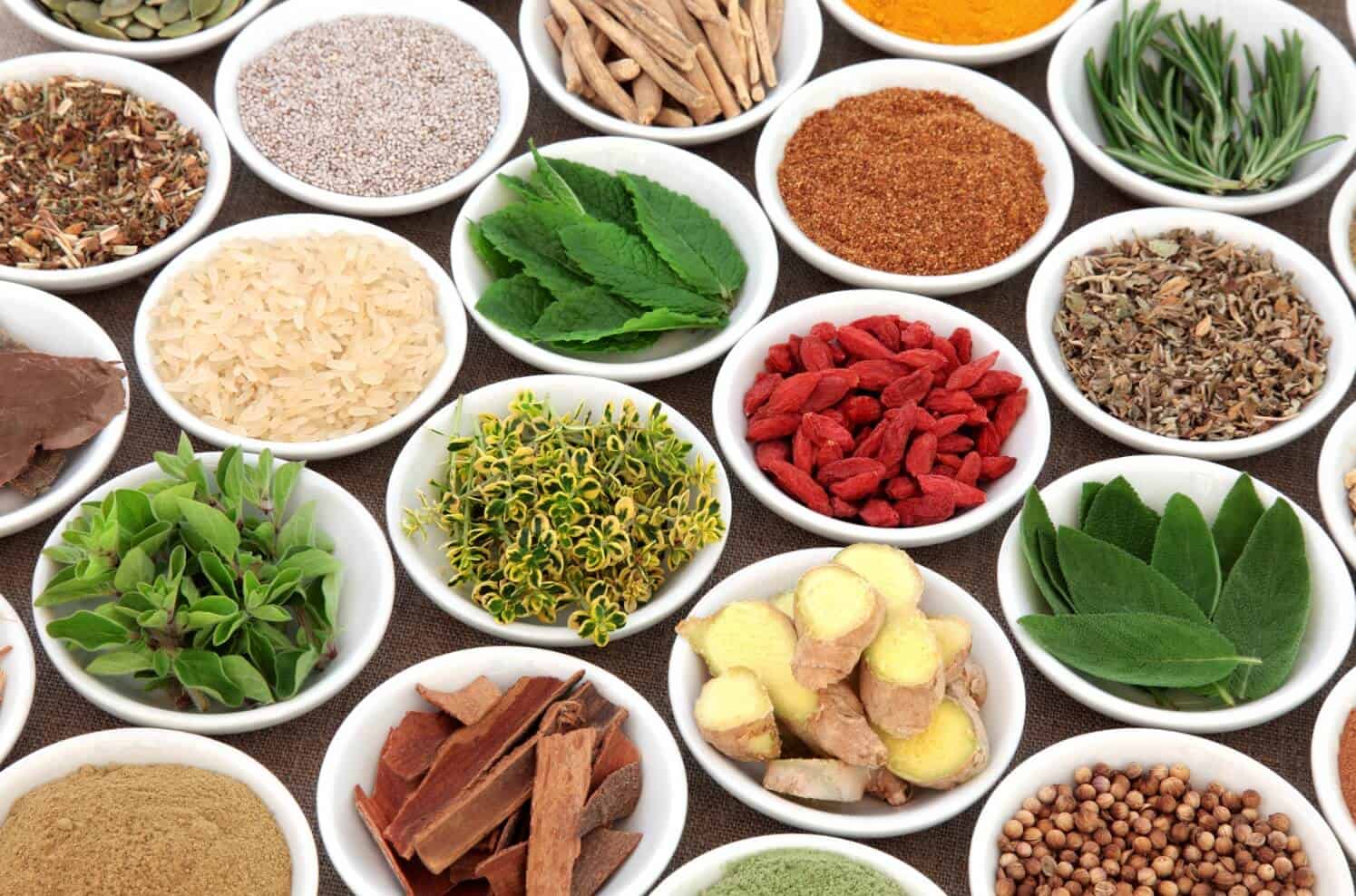 Vitamin D3
Vitamin D3 assists the body by helping with the absorption and functioning of calcium.
Nettle Root
The American Botanical Council states, "nettle root inhibits the enzyme involved with the conversion of testosterone."
Vitamin K2
Sometimes called menaquinone, this vitamin is commonly found in fermented food. It may promote bone strength.
Mucuna Pruriens
Mucuna pruriens is used as a testosterone enhancer and libido booster.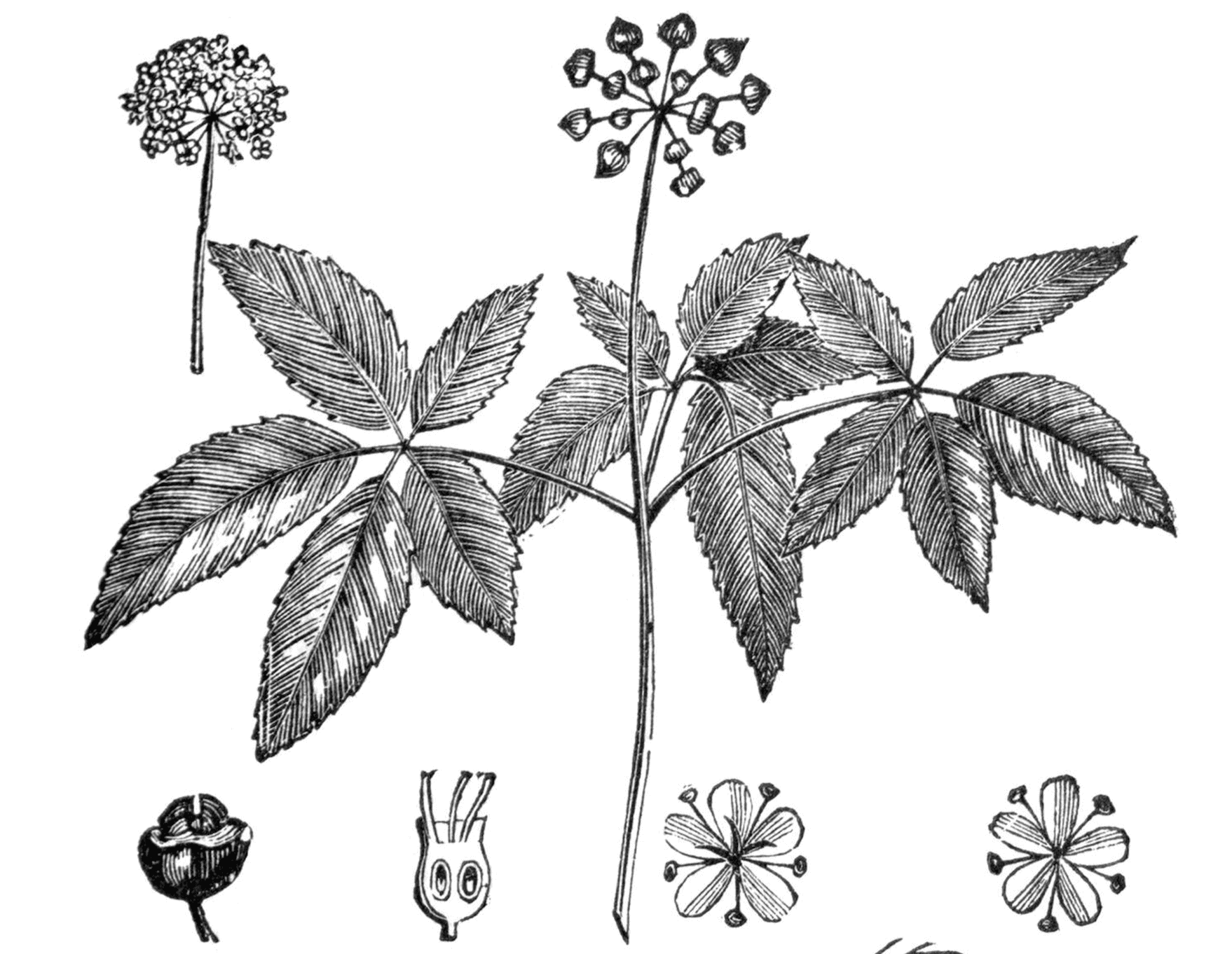 Asian Red Ginseng
Asian red ginseng is often used to help with erectile dysfunction, impotence, low energy levels, and high-stress levels.
Zinc
An essential mineral found in oysters, wheat germ, beef, lamb, spinach, nuts, and chickpeas.
Magnesium
A mineral found in common foods such as spinach, bananas, almonds, chard, black beans, and yogurt. According to the National Institutes of Health Office of Dietary Supplements, it's important for protein synthesis and the production of energy.
D-Aspartic Acid
The Journal of the International Society of Sports Nutrition concludes, "One study demonstrated that a daily dose of six grams of d-aspartic acid decreased levels of total testosterone and free testosterone (D6), without any concurrent change in other hormones measured."
Side Effects
Prime Male Side Effects
There's no mention of Prime Male side effects. However, some may notice side effects from Prime Male ingredients, including:
Headaches
Mood swings
Diarrhea
Upset stomach
Results
Prime Male Results
The official Prime Male website emphasizes men start losing testosterone around age 30, and it drops about 1% each year afterward. D-aspartic acid can potentially elevate your testosterone levels by 42% in only 12 days. This is according to a study they reference on the website.
Individual results from Prime Male pills certainly vary. This is clear after reading an array of user comments and reviews posted on the web. This company does encourage you to take this supplement for 90 days to see good results, so it may take you that long to see some solid benefits.
Where to Buy
Where to Buy Prime Male
You may be wondering, where can I buy Prime Male? Well, the official website sells it directly. There doesn't seem to be any other online retailers that sell the product.
Cost
Prime Male Cost
The cost of Prime Male price varies depending on the option you choose.
1 Month Supply: $69
2 Month Supply: $138
4 Month Supply: $207
6 Month Supply + 2 Free Bottles: $276
Prime Male vs. TestoFuel
TestoFuel is also touted as one of the best testosterone boosters out there. Like Prime Male, this product claims to elevate mood, increase strength, promote muscle growth, boost testosterone levels, and reduce body fat and excess weight. It is also available online, and you don't need a prescription. Here is a look at the ingredients in TestoFuel:
D-Aspartic Acid
Oyster Extract
Asian Red Panax Ginseng
Fenugreek
Magnesium
Zinc
So, TestoFuel and Prime Male do contain seven of the same ingredients, which means these supplements may have a similar effect on male performance and testosterone levels. As for the cost of TestoFuel, it is $65 per bottle (plus $7.95 for shipping and handling). Only $4 less than a bottle of Prime Male pills.
Other Products Like Prime Male
There are dozens of testosterone boosters available online and in health stores. Some other products we found that offer similar benefits to Prime Male include the following:
PrimeX Testo Max
Nature's Plus T Male
Testo Boost
Bottom Line
What Users Are Saying
"The best ever.fast result less then 2 weeks."
"Without any doubt this is good stuff and it does boost testosterone."
"Lost 14 pounds gained 7 pounds muscle endurance better sleep."
The Bottom Line on Prime Male
Finally, can you count on Prime Male testosterone booster to deliver solid results? Well, we like that this supplement contains some vitamins and minerals, and some boron, which has been shown in certain studies to elevate testosterone levels. The amount of each key ingredient is even presented on the label, which is helpful. However, we found a few issues that concern us as well:
You only get a money-back guarantee if you purchase $207 worth of their product.
The D-Aspartic Acid in this testosterone product may harm the liver.
Some users reported serious side effects like severe headaches.
If you want to increase your muscle strength, boost vitality, and elevate those free testosterone levels, think about trying a weight management system that can help you meet your health goals and make healthier lifestyle choices.
One of the weight-loss programs we like the most is called Noom. With this program, you can improve your chances of sticking with new lifestyle changes by utilizing personalized meal plans, interactive support groups, human coaching, and more.
They're so confident in their weight-loss system that they're offering every Dietspotlight reader a free trial offer.
Learn More About Noom »