Pro Jym Review

- 15 Things You Need to Know
Pro JYM – make improvements in the gym with this casein-heavy protein powder from Dr. Jim Stoppani, or so they say. JYM supplements are rapidly increasing in popularity in the fitness world, so our researchers wanted to put this pre-workout blend to the test.
We'll give you the facts on the ingredient breakdown, provide a list of all the flavors, tell you where to buy this high-quality protein powder, and offer up our bottom line.
Pro Jym can be purchased through their Official Site.
Overview
What is Pro JYM?
Pro JYM is a protein powder that contains whey protein isolate, casein, milk protein isolate, and protein from egg whites. Dr. Jim Stoppani believes the added protein sources are the key to helping bodybuilders improve the gym.
The powder comes in multiple flavors, including:
Cookies & Cream
Vanilla Peanut Butter Swirl
Caramel Macchiato
Tahitian Vanilla Bean
Chocolate Cookie Crunch
Chocolate Mousse
Chocolate Peanut Butter
S'mores
Rocky Road
Pro Jym Competitors
Who Makes It
Who Makes Pro JYM?
Pro JYM is made by JYM Supplement Science, a health, fitness, and wellness company created by Dr. Jim Stoppani.
Dr. Stoppani is a Yale-educated bodybuilder with a passion for creating high-quality supplements that are supported by science.
Pro JYM Customer Service
You can contact the brand through the official JYM Supplement Science website. There, you can send the company a message through a contact form.
Scroll below for one of the best products we've seen over the last year.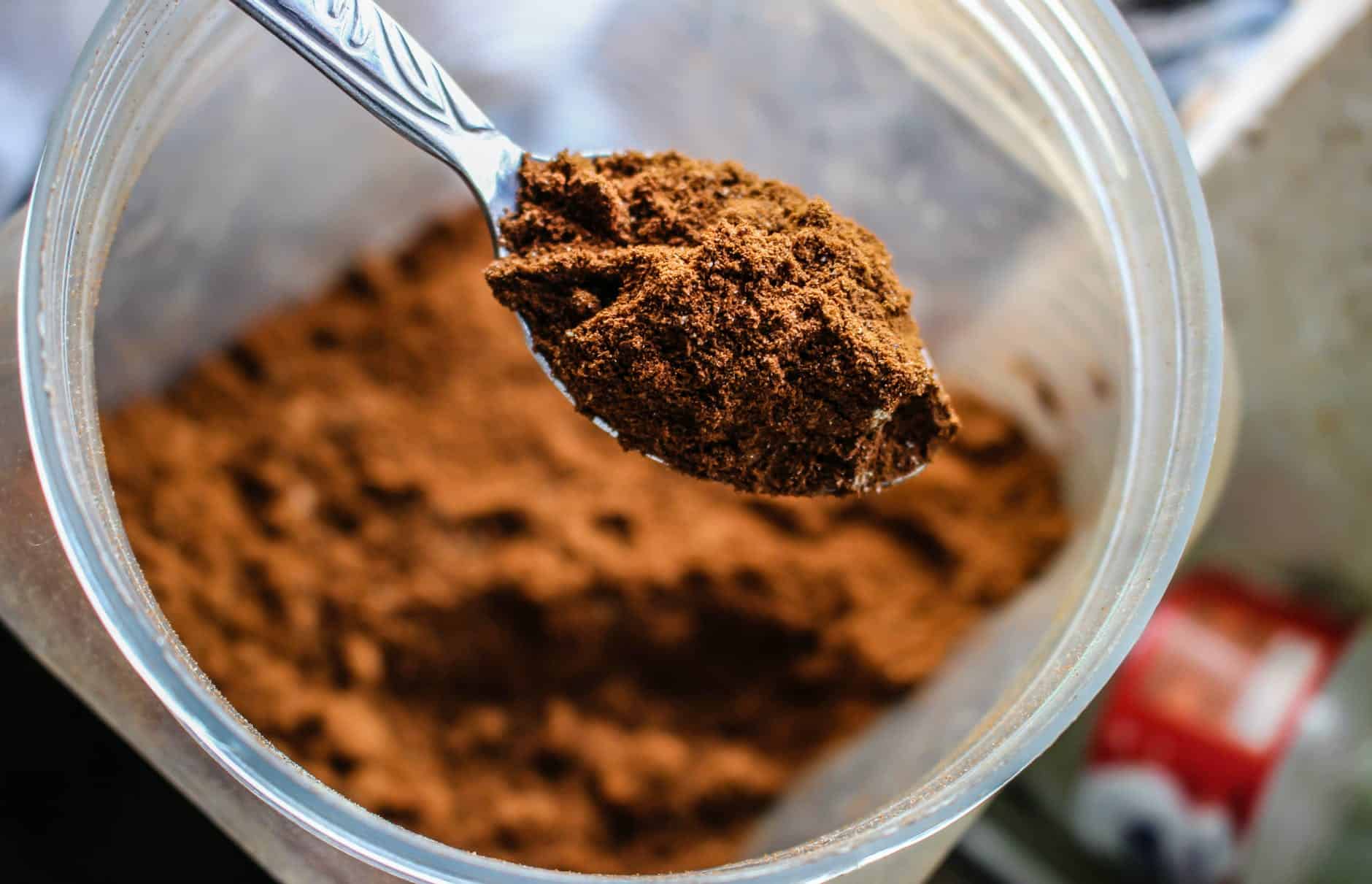 Products
Other Products from the Makers of Pro JYM
You can add these other products from JYM Post Workout to your supplement regimen:
Pro JYM Pre Workout
Post JYM
Post JYM Fast-Digesting Carbs
Vita
Shred
Omega
ZMA
SS8
Alpha
Claims
Pro JYM Claims
The brand claims to provide a superior supplement experience without any fillers or unsupported ingredients.
The formula claims to tout to promote growth, strength, energy, and recovery. They claim to do this with four ingredients: whey protein isolate, micellar casein, milk protein isolate, and egg white protein.
Nutrititon
Pro JYM Nutrition Facts
According to the Pro JYM nutrition facts, each serving of this product contains:
Calories: 150
Total fat: 4g
Cholesterol: 15mg
Protein: 24g
Carbs: 6g
Calcium: 32mg
Sodium: 200mg
Potassium: 100mg
Ingredients
Pro JYM Ingredients
The primary ingredient in Pro Jym is a protein blend, which contains:
Whey protein isolate
Micellar casein
Mile protein isolate
Egg white protein
Other ingredients in the formula include:
Sunflower Oil Powder
Sea Salt
Natural and Artificial Flavors
Sucralose
Effectiveness
Does Pro JYM Work?
Our researchers came up with a detailed Pro JYM ingredient breakdown.
Whey Protein Isolate
Whey protein is one of the leading supplements used by athletes and fitness enthusiasts. Research reviewed in Metabolism suggests that the properly timed ingestion of whey protein can increase muscle gains.
Whey protein can also play a role in fat loss. A randomized controlled trial published in the Journal of Nutrition examined the effect of whey protein on obese adults. Participants who ingested whey protein lost considerably more body fat compared to the control group.
Micellar Casein
Micellar casein is a slow-digesting form of protein. According to the Journal of Strength and Conditioning Research, combining fast-digesting protein like whey with slow-digesting casein increases the supplement's anabolic effect.
Mile Protein Isolate
Milk protein isolate is the natural form of milk protein. A randomized controlled trial reviewed in the Journal of Nutrition suggests that a blend of different proteins promotes better protein synthesis in human muscles.
Egg White Protein
Protein from egg whites is also included in the Pro JYM protein blend. Egg white protein is a medium-digesting protein that's packed with branched-chain amino acids. Branched-chain amino acids increase protein synthesis, according to the American Journal of Physiology, Endocrinology, and Metabolism.
Weight Loss
Pro JYM and Weight Loss
There is some evidence that whey protein can aid fat loss. A 2008 study featured in Nutrition and Metabolism (London) found that supplementation with whey protein reduced body fat in obese individuals without affecting lean muscle mass.
A meta-analysis published in the Journal of the American College of Nutrition suggests that individuals who take whey protein supplements and regular exercise lose more weight than those who rely on exercise alone for weight loss.
The studies mentioned above are promising, but participants in both studies combined a whey protein supplement with resistance training. You can't expect to lose weight by drinking a protein shake if you're not willing to exercise.
Product Comparison
JYM Pro JYM vs Gold Standard
We compared the product vs. the Gold Standard whey protein. Both products are ultra-premium protein powders, but Gold Standard doesn't contain milk protein isolate of protein from egg whites. Pro JYM is slightly more expensive compared to the Gold Standard.
Pro JYM vs. Mass JYM
Our researchers compared this product with Mass JYM. Mass JYM combines Pro JYM's blend of proteins with added fiber, fats, and carbohydrates to create an ultra-premium protein powder.
Side Effects
Pro JYM Side Effects
No serious reactions to the whey protein have been reported. Any whey protein can cause mild gastrointestinal discomfort.
Directions
How to Use Pro JYM
Add one scoop to 12 ounces of milk or water. Use less liquid for a thicker consistency. Drink a shake 30 minutes before and after a workout.
You can drink a shake with breakfast on days when you won't be hitting the gym.
Cost
Cost and Where to Buy
You can purchase Pro JYM from:
Amazon: $34.99
Vitamin Shoppe: $34.99
GNC: $34.99
Bodybuilding.com: $34.99
Other prices are also available for those who want to purchase larger amounts of supplements in different flavors.
Pros and Cons
Pros and Cons
Pros
High-quality protein powder.
Low in calories.
Casein-heavy.
Cons
Costs are more compared to other competitors.
What Users Are Saying
What Users Are Saying
"Exactly as advertised. Tastes great, no sugar spike, mixes well in ice cold water without clumps. PBnC flavor is amazing. Not super sweet, tastes just right. I'm hooked on this brand. Great for post-workout or post-bike ride recovery."
"I'll start by saying I love Jym products and follow Doc Stoppani. It was disappointing to actually not like this flavor, it was very chemically to me. I will stick with the staples, Tahitian Vanilla Bean and chocolate peanut butter cup!"
"I started using JYM Protein for the past year and it has not disappointed me. I found the smores flavor to be one of my favorites."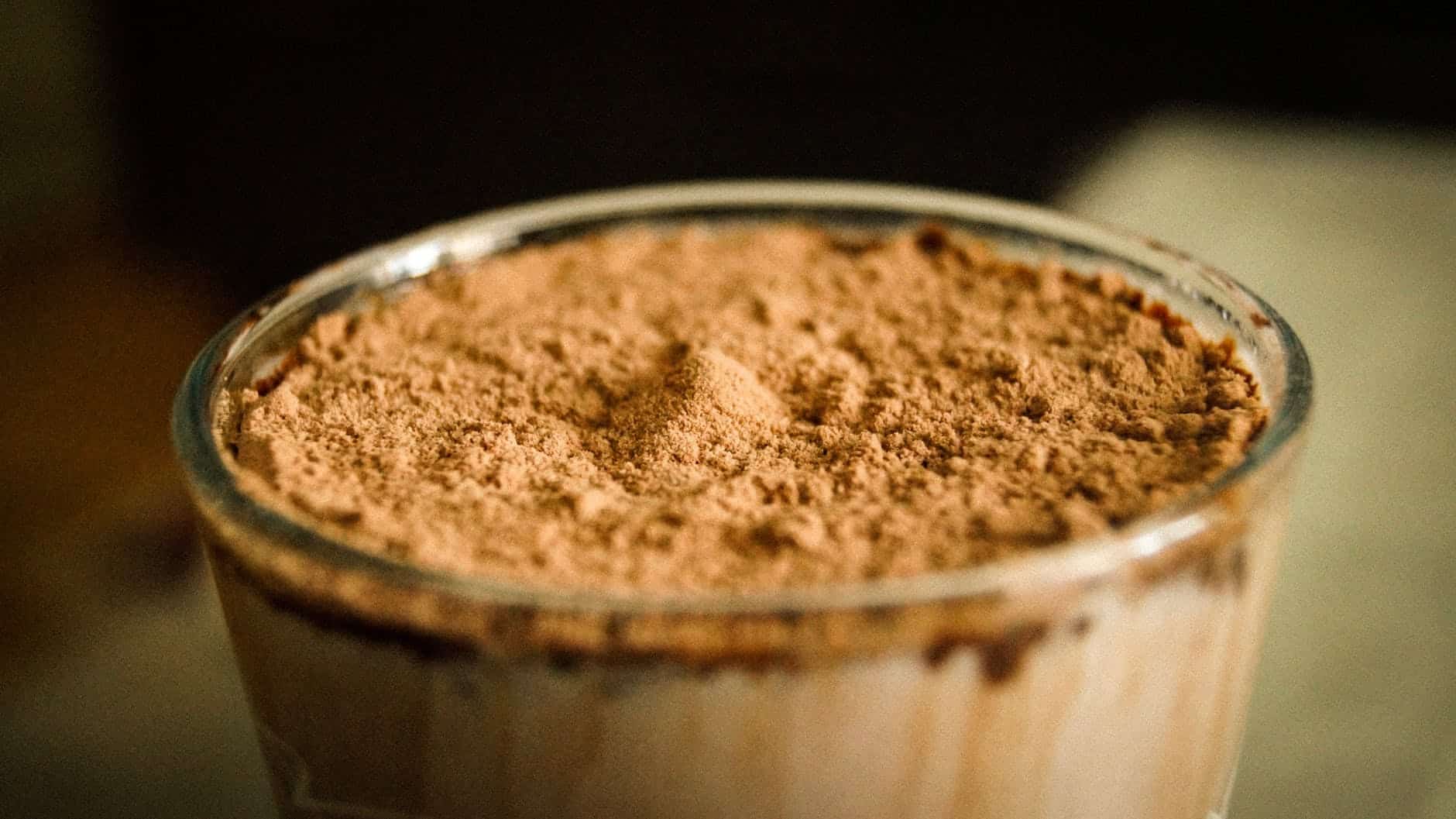 Bottom Line
The Bottom Line on Pro JYM Results
Dr. Jim Stoppani has dedicated his life to studying exercise and the human body. He backs up all of his company's claims with science, and we think that makes Pro JYM the perfect choice for anyone who wants to add whey protein to their diet.
Weight training is a great way to get in shape, but exercise is only part of a healthy lifestyle. Check out the app that makes all of your diet and exercise goals attainable.
One of the best weight-loss programs we've seen is called Noom. This program helps users learn about their behaviors and "trick" themselves into making healthier lifestyle choices. Plus, the plan is backed by published clinical research.
For a limited time, all Dietspotlight readers can get a free trial offer of Noom.
Learn More About Noom »