Pronabolin Review

- 5 Things You Need to Know
If you haven't heard the whispers, there's a new product that's caught the eye of the supplement industry. Out of the more than 50 testosterone products we've reviewed over the last year, our product called Pronabolin is our 2017 Editor's Choice.
Pronabolin can be purchased through their Official Site.
Overview
Pronabolin Secret Sauce, Revealed
The formula is a blend of Testofen®, tribulus terrestris, fenugreek seed, coleus forskohlii,Alpha Lipoic Acid, Black Pepper Extract, Forskohlii, Milk Thistle,
plus five other ingredients. We like that Pronabolin references multiple published studies to support supplement claims.
Here are the ingredients at a glance:
Testofen®: a fenugreek extract standardized to 50% Fenuside. The extract has been clinically tested on humans in several double-blind, placebo-controlled studies.
Tribulus terrestris: a part of Chinese and Ayurvedic medicine for centuries, has been used as an aphrodisiac and a treatment for impotence. Eastern European folk treatments claim tribulus terrestris works to improve muscle strength.
Eurycoma longifolia: a plant that originated in Malaysia and Indonesia. Like tribulus terrestris, eurycoma longifolia has a long history in folk medicine.
Fenugreek: seed extracts and seeds are consumed in Europe, Asia, and the Mediterranean as a food product. Locals claim it has a maple syrup-like flavor. The oldest known use of fenugreek seeds dates to 4000 BC. Ancient folk doctors suggested the extracts and seeds could be used to fight inflammation.
Pronabolin offers more than just support for the symptoms of low testosterone. There are other signs of aging that can occur over time.
Horny goat weed: in addition to fighting erectile dysfunction, it has been shown to support new blood vessels' production and relax smooth muscles to increase blood flow.
The formula also packs in coleus forskohlii, horny goat weed, milk thistle extract, alpha-lipoic acid, digestive proteolytic blend, and black pepper extract.
Does Pronabolin work?
U.S. National Library of Medicine — "People use horny goat weed for sexual performance problems, such as erectile dysfunction (ED) and low sexual desire, as well as weak and brittle bones (osteoporosis), health problems after menopause, and joint pain, but there is limited scientific research to support any of these uses."
Journal of Strength and Conditioning Research — "Tribulus terrestris is an herbal nutritional supplement that is promoted to produce large gains in strength and lean muscle mass in 5-28 days."
The Aging Male — "Sexual function improved, including number of morning erections and frequency of sexual activity (due to the consumption of Testofen)."
Testosterone
Did You Know This About Testosterone?
Testosterone levels affect more than libido, erectile function, and muscle growth. There are some issues an increase in testosterone can fight that you may never have considered, like:
Improve cognitive function in aging men
Support bone growth
Fight the onset of metabolic syndrome
Improve mood and fight depression
Increase the absorption of calcium
It isn't just about how you perform in the bedroom or gym but about achieving a better quality of life. Boosting testosterone levels can fight the signs of aging in ways you may never have thought possible.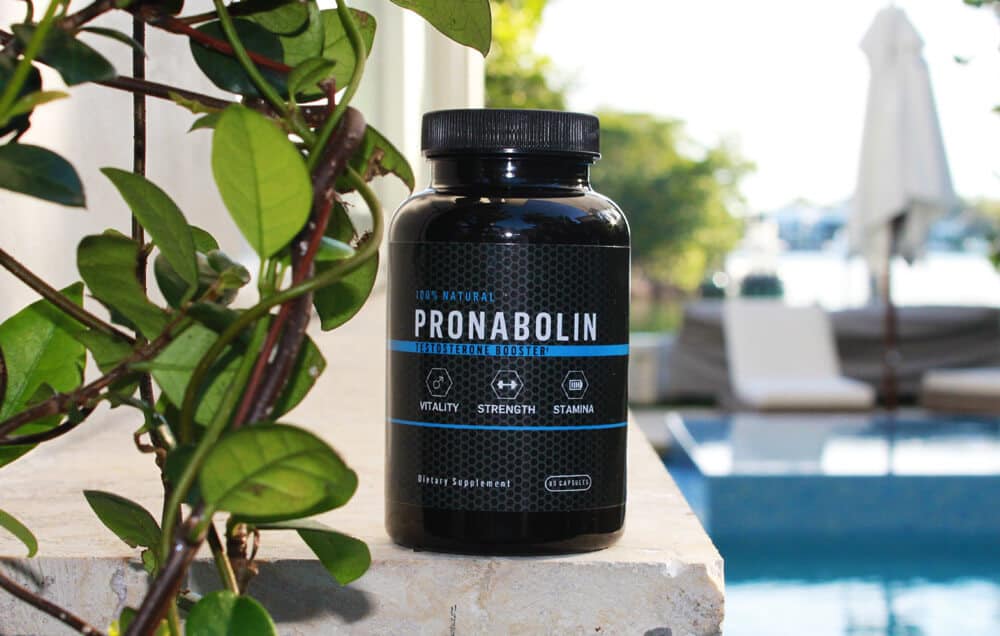 Verdict
And The Final Verdict on Pronabolin
In addition to solid science, another reason why Pronabolin wins this year's Editor's Choice is the makers of the product have been in business for 7 years and have sold to over 200,000 customers.
As it turns out, unlike many other testosterone supplements, we found the main ingredient in Pronabolin can help healthy, aging men:
Increase testosterone levels
Improve sexual function
Reduce age-related symptoms associated with androgen decrease
Heighten performance and boost muscle mass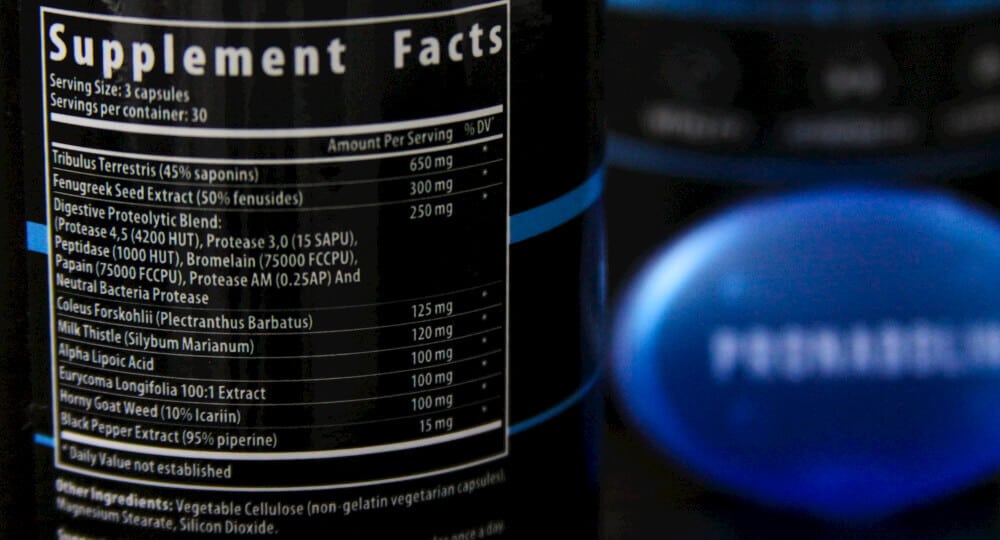 Bottom Line
Bottom Line – The Pronabolin Sample is Worth It
We're confident in Pronabolin, but we also believe there are other ways to support overall health to maximize your lifestyle changes for improved vitality and muscle growth.
Among the best support systems is the weight-loss app called Noom. Human coaching, an extensive food database, support from experts and nutritionists, and more are just the start of the perks.
Plus, since you're a Dietspotlight reader, you can gain access to a free trial offer of Noom for a limited time.
Learn More About Noom »