Pure Barre Review

- 16 Things You Need to Know
Pure Barre is a total body workout with studios throughout the United States and was founded by Carrie Rezabek Dorr, a fitness expert, dancer, and choreographer. Pure Barre is a fast workout session that lasts under one hour and claims to transform the body while also transforming the mind. We know that workouts can lift the mood, but "transforming the mind" is a new and questionable claim.
Our research team was curious to know if the blend of exercise methods in Pure Barre, including light weights, the ballet bar, and abdominal exercises, can help you transform your body to a more slim physique and improve your mental state. The research team investigated Pure Barre thoroughly to find out. Here is an overview of the findings.
Pure Barre can be purchased through their Official Site.
Overview
What is Pure Barre?
Pure Barre is the largest Barre fitness franchise in the United States. It claims to have nearly 550 studios both across the U.S and Canada. Pure Barre offers a kind of fitness exercise that involves the use of a fixed ballet barre, which is used for support while performing activities. Pure Barre includes typical movements of certain classical dances, yoga, and pilates.
The intention or the motive behind practicing Pure Barre exercises is to achieve a high level of physical fitness. This activity is practiced in group classes. The positions involved in Pure Barre fitness exercises allow for the contraction of a specific set of muscles while participants hold on to the ballet barre for support.
Holding onto the barre helps people to keep their body still, and focus on the desired movements. The focus is primarily on the lower half of the body. Pure Barre helps develop flexibility and strength in the ankles, thighs, calves, and knees. Moreover, pure Barre technique keeps the joints safe as it does not involve jumping and other such activities that could stress the joints.
Additionally, there is some research investigating the potential benefits of these kinds of exercises:
Journal of Human Kinetics: Ballet training may lead to improved body composition after 17 weeks.
Collegium Antropologicum: Pilates may be able to reduce obesity, improve body composition, and increase flexibility in obese women.
Deutsches Arzteblatt: Research into yoga's benefits found that this type of exercise may combat abdominal obesity after 12 weeks.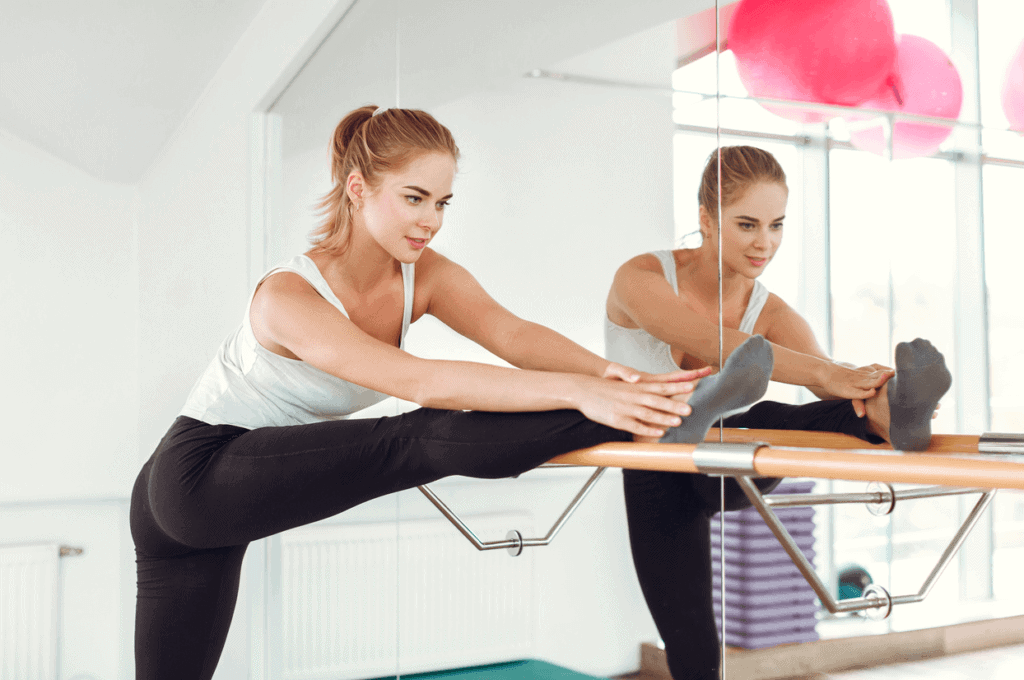 Pure Barre Motto and Meaning
The Pure Barre motto is "Lift, Tone, Burn." This motto is often shortened to "LTB," and Pure Barrclasses' attendees are known as "LTBers." In the following section, we'll cover the components of this motto and unpack the meaning behind "LTB."
Lift
Since Pure Barre is a ballet-based workout, this exercise regimen involves a lot of leg lifting. In ballet, lifting the legs is one of the main motions used by dancers, and it can be harder than it looks. Pure Barre classes build up your core strength and flexibility by including plenty of leg lifts. While lifting your arms isn't as important in the Pure Barre workout as lifting your legs, your arms will be up in the air for a substantial portion of each Pure Barre class.
Also, the marketing material provided by Pure Barre indicates that a core part of each class involves stretching your whole body and lifting it up. This marketing material also claims that Pure Barre classes "lift your seat."
Tone
In Pure Barre, the various facets of this ballet-inspired fitness regimen work together to tone all of the muscles in your core and extremities. When enacted throughout the entirety of an hour-long session, muscle-sculpting movements are designed to provide you with increased strength throughout every part of your body.
Pure Barre's marketing material claims that the isometric movements used in this ballet-based workout "tone certain areas of your body," and that these movements also tone your "thighs, abs, and arms."
Burn
Providing your muscles with extra tone isn't the only potential benefit that Pure Barre can provide for your health and well-being. This ballet-inspired fitness regimen is also a great way to burn fat while enjoying the company of others and listening to inspiring music. Pure Barre provides a full hour of cardio and bodyweight training exercise, and while the exercises used in Pure Barre are low-impact, they use up a lot of calories, which can help you lose extra poundage.
Whare significantly overweight or obese people may have trouble with some of the muscle-sculpting movements used in Pure Barre. This exercise regimen is perfect for moderately overweight people and want to find a fun way to keep their weight at a manageable level.
How Did Pure Barre Start?
Carrie Rezabek Dorr, a fitness enthusiast and dancer/choreographer by profession, founded Pure Barre and launched her first Pure Barre studio in Birmingham in 2001. Over time, the concept became increasingly popular among the fitness lovers.
Capitalizing on that, the company has grown to the extent that they claim to have over 467 franchises and are adding more every month. According to an interview with Laura Mintz (Founder and CEO, Elevate my Brand), Dorr states that she initially started with only four to five people and that it was a very tiny group.
According to Dorr, it was a time when fitness training was only accessible at "big box gyms," were showing results for many participants. This inspired her idea of imparting dance and group fitness classes. When asked about her personal motivation to start Pure Barre, Dorr says that she was a practicing lawyer for two years and though she liked her law degree, she always wanted to be a fitness trainer and teach dance to groups.
The Idea Behind Pure Barre
The idea that Carrie Dorr, the founder of Pure Barre, had in mind when she founded Pure Barre back in 2001, was that a fitness training program needs to be worthwhile and result-oriented. It could also be done in a group, with fun along the way.
According to Carrie, she also wanted to see women grow strong and get into the fitness stream as dominantly as their male counterparts. The Pure Barre founding idea has more or less remained the same. Becoming a big franchise in today's fitness arena hasn't caused much deviation from Dorr's initial idea, and Pure Barre hasn't tried to move into other areas of fitness training.
Pure Barre CEO
The CEO of Pure Barre is Carrie Dorr. Dorr calls herself Pure Barre's "CBO," which stands for Chief Barre Officer. She is also the founder of Pure Barre, and, after handing off the reins of her company for a few years, she returned in 2017 to man the helm of one of the fastest-growing fitness franchises in the world.
Since opening her first Pure Barre studio in 2001, Dorr has always fought to improve women's well-being in every facet of their lives. While Pure Barre gives women the power to achieve their most cherished fitness dreams, she wanted to find a way to give back to the community in an even deeper way.
That's why, in 2015, Dorr founded the Soul Day Foundation, which is a non-profit organization that supports the women and children in America who are most in need of a helping hand. Throughout this transition, she remained on the board of directors of Pure Barre, and she felt that the time was right to return to her roots after she was certain that Soul Day Foundation was ready to leave the nest.
In 2018, Dorr took her women's wellness dreams one step further when she founded the Carrie Dorr Method. This company consists of an online streaming service and a clothing line that sells some of the best workout clothes for Pure Barre. The Carrie Dorr Method streaming service includes dozens of workout videos facilitated by Carrie herself. These videos expand on the Pure Barre method while also exploring completely new fitness exercises and wellness habits.
Carrie is also the founder and director of the Dorr Family Foundation, originally founded in 2012. This philanthropic organization provides aid to families throughout the Denver area, and it is supported by 1% of the proceeds from the Carrie Dorr Method. In addition to running her many companies, Carrie also finds time to be a guest speaker at different universities. Also, Carrie also makes a point to seek out and assist young women who are starting out their own companies. She has provided initial investments for dozens of startups, and she also advises female entrepreneurs about the best steps to take for long-term success.
Dorr admits that she didn't come from an affluent or business-savvy family and that she had to teach herself how to succeed in the business world. Her efforts have resulted in many rousing successes, and she continues to inspire women around the country with her example every day. Carrie resides in Denver, Colorado with her husband, and she has three children.
Scroll below for one of the best products we've seen over the last year.
Claims
Pure Barre Claims
Pure Barre claims to be the biggest fitness franchise in the United States. It boasts of having a network of over 467 Franchises across the United States and Canada and claims that they are growing at a pace of at least one new studio each month.
This helps their customer base as there is likely a Pure Barre studio close by. Pure Barre says that the reason behind their popularity is their immensely effective fitness training technique, which they claim not only positively affects the body but also keeps the mind healthy.
All these results allegedly happen in a very short span of time. Pure Barre states that the level of concentration required during their fitness training classes is similar to that of doing yoga or meditation.
Pure Barre asserts that participants may start to see positive results in only 8 or 10 classes by following their techniques, taken regularly three to four times a week. The level of results also depends on what participants eat while practicing the techniques.
Effectiveness
Does Pure Barre Work?
The techniques and the exercises at Pure Barre class involve movements that cause isometric contraction of the muscles. The series of tiny isometric movements help to strengthen the muscles and also make them more flexible. Pure Barre does seem to create a lean muscle tone in addition to other benefits:
Improved balance
More stability
Better posture
Greater flexibility
Increased strength
This is what a typical Pure Barre review suggests. Pure Barre is done in groups and involves physical training and practicing with the ballet barre, which may help reduce stress levels. Pure Barre may also help with weight loss.
Pure Barre works when it is regularly practiced. However, the claims of it working for everybody in such a short span of time may be overblown. Results depend on several factors including regular participation, diet and eating habits, and also lifestyle issues such as sleep. To get the best Pure Barre results, participants have to consider all these factors and work accordingly to make it a success.
What Areas Does Pure Barre Challenge?
Do you find yourself wondering, "is Pure Barre a good workout?" Then you should know that Pure Barre classes are designed to challenge every aspect of your physical strength and endurance in a low-impact but high-intensity workout. These classes tone your hips, arms, glutes, and abs through a mix of cardio, strength training, bodyweight training, core conditioning, and flexibility training. Here are a few of the different ways in which Pure Barre classes deliver an all-encompassing workout that will test every aspect of your physical fitness.
Cardio
By providing a continuous hour of yoga, barre training, and other exercises to a backdrop of upbeat music, Pure Barre classes test your ability to get your blood pumping and keep it going. While these classes are low-impact, you will be challenged to get up and move throughout every minute of your Pure Barre workout.
Flexibility
There's nothing like a ballet barre to test your flexibility. When you enjoy a Pure Barre workout, you should expect to lift your arms and stretch your legs in ways that might test your hamstrings in new and unexpected ways. If you're concerned about putting your flexibility to the test right from the get-go, don't worry; every Pure Barre class includes an ample warm-up period to make sure that you're ready to take your tendons and ligaments to levels you've only ever dreamed of.
Mobility
In addition to testing the flexibility of your limbs, Pure Barre classes also challenge your overall range-of-motion (ROM). ROM is your ability to get your limbs where you want them to go and hold strenuous poses.
Core strength
To make use of your flexibility and mobility, you'll also need to have plenty of core strength to spare if you want your Pure Barre classes to have an impact in the world outside the studio. That's why a significant portion of every Pure Barre class is dedicated to making sure that your core is toned and ready for any challenge. The core consists of the muscles in your groin, buttocks, abdomen, and chest, and a good core workout with Pure Barre will make you feel stronger and fitter whether you're sitting in an office or playing frisbee with your friends.
Benefits
Pure Barre Benefits and Results
Pure Barre exercises help in the following ways:
Gains in muscle strength and flexibility
Improved stability when practiced over a period of time
Better posture
Reduction of stress levels when practiced in groups
Weight loss when coupled with a balanced diet and controlled eating habits
To get the desired results, one needs to follow the correct technique and adhere to the instructions of the instructor. Muscles will get strengthened only when a set of muscles is targeted and subjected to rhythmic isometric contractions.
Also, to get the best results, such as toning the muscles and weight loss, participants must maintain a balanced diet and a regulated lifestyle that calls for adequate sleep, complemented by other physical activities.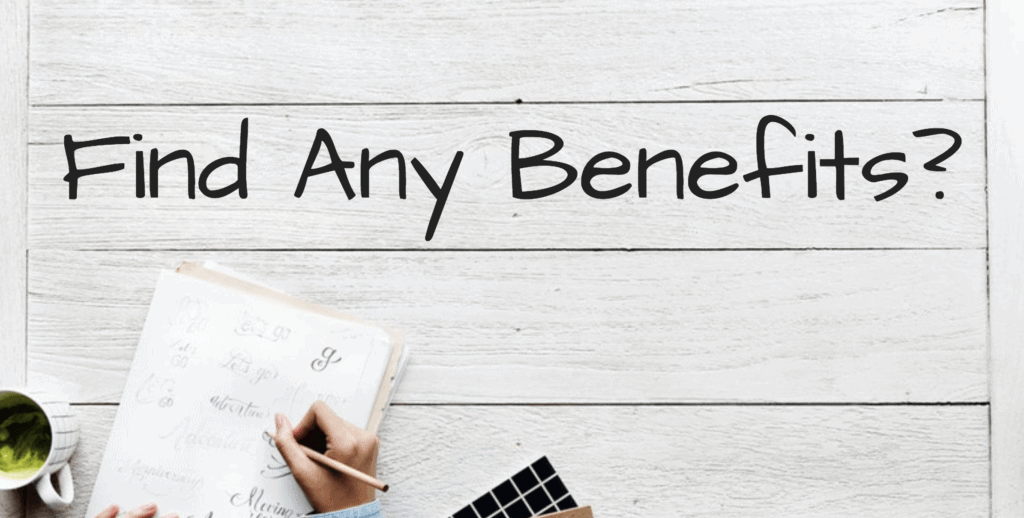 Details on Pure Barre and Weight Loss
One of the claimed benefits of Pure Barre classes and activities is weight loss. It is an established fact that weight loss is mostly related to eating habits and it largely depends on a person's diet and his day-to-day activities.
The weight loss as claimed by Pure Barre can be successfully achieved only if the physical activities practiced with the barre and in the classes are coupled with a balanced diet and regulated and controlled day-to-day activities, including getting enough rest.
It is not that Pure Barre fitness and the exercises have no role in weight loss. Pure Barrehelpsp in weight loss, but it is not a one-day wonder where one can start losing weight by attending the fitness training classes and doing muscle movements. Weight loss requires a lot more than that. A lot depends on your body type, lifestyle and ability to do the movements.
At Pure Barre fitness, the activities mainly focus on the muscle movements and a series of barre exercises to stimulate isometric contractions. As the activities are mainly for the lower body, it is also important for someone, who wants to lose weight, to understand how a particular exercise is affecting his or her body. Everybody responds differently to a set of exercises. So, keeping in mind all these factors, one may lose weight over a period of time and with constant practice.
Top 5 Low Impact Workouts
Low-impact workouts are great ways to increase your strength without damaging your body. High-impact workouts, such as running, can hurt your joints, muscles, and bones, but low-impact exercises are designed to only work out your muscles in ways that are sustainable and damage-free. Here are five of the most popular low-impact exercises that you can try for yourself.
Kettlebells
Kettlebells are large, heavy balls with handles. These balls are generally swung above your head and then down between your knees, and research has found that this movement, called the kettlebell swing, can burn as many as 12.5 calories per minute. Kettlebells produce lean muscle, and they are found at most gyms and fitness centers. Since kettlebells are relatively inexpensive, it is also a reasonable proposition to have a few kettlebells of different weights in your home.
Rowing
Rowing is one of the best low-impact exercises that you can do for your upper body. This workout tones your arms, core, and legs, and rowing also improves your posture. When rowing, you can burn as many as 500 calories per hour, and most gyms have some rowing machines. Of course, you can always take a boat out on a lake or river and try rowing in its intended environment.
Elliptical Training
Elliptical machines are found in most gyms, and their vertical poles and foot pedals easily identify them. These machines are designed to be stood on vertically, and the poles on elliptical machines move as you depress their pedals. This design causes your limbs to move in an elliptical shape, and studies have found that elliptical machines tone your glutes better than walking.
Swimming
Swimming tones your entire body, and it is one of the most enjoyable low-impact exercises. To stay afloat in the water, you'll need to engage every part of your body, which leads to an even tone in your legs, arms, and core. In one study, it was found that women who got their exercise from swimming instead of walking lost more weight and improved their body composition to a greater degree.
Barre
Barre classes like Pure Barre combine the best traits from some different low-impact exercises to deliver a full-body workout that trains every muscle group in your body. Barre workouts are considered high-intensity since they are demanding your physical resources, but they also won't damage your joints or muscles. If you want to try barre exercises for yourself, all that you need is a chair or a low bar to get started.
Top 5 Low impact and High-Intensity Workouts
Some low-impact exercises are also considered high-intensity because they burn a lot of calories and are likely to make you break out in a serious sweat. However, none of these exercises will damage your body or produce any lasting soreness. Here are five of the most beloved low-impact, high-intensity workouts.
Butterfly Squats
Butterfly squats are like squat jumps, but your feet never actually leave the floor when you do butterfly squats. To begin, stand with your feet shoulder-width apart, and then squat with your hands on top of each other over your chest. Then, stand up, reach your arms over your head, and lift your heels off the floor.
Single-Leg Running
Start in a lunge position with your right foot forward and your left arm in front. Then, bend your left knee, and swing your arms in opposite directions. Do this exercise on one side for about 30 seconds, and then switch sides.
Stationary Skater
Start with your feet shoulder-width apart, then bend your left knee, and enter into a side lunge. Point your right foot, bring your right arm forward, and push your left foot back. Then, repeat this process on the other side, and "skate" back and forth as fast as possible for 45 seconds.
Squat Kick
Begin this exercise in a squatting position. As you rise, extend one leg forward while keeping your upper body straight. Return to a squatting position, and repeat this process with the other leg.
Curtsy Lunge Overhead Pass
Hold a cushion in one hand, and extend one leg back into a curtsy lunge. Pass the cushion over your head to your other hand, and step forward with the leg that you had extended back. Lastly, extend your other leg back and put the cushion down by your side.
Pure Barre Techniques
Like any other physical activity or any fitness-driven exercise, it is advisable to make a commitment to regularly attending Pure Barre classes. This is the key to see a significant and desired change. To get the most out of Pure Barre, one must work out regularly, which includes taking at least 3 to 4 classes in a week.
Following the instructions and doing the steps correctly so as to get the maximum impact on the targeted muscles is one of the most important ways to make the optimum use of the Pure Barre exercises. At Pure Barre, the exercises are strenuous and target a specific group of muscles.
With subsequent isometric contractions, muscles tire to such an extent that they may begin to shake. This means that the muscles are extremely tired, as the shaking is a sign of fatigue. Afterward, it is advised to stretch as it helps elongate the muscles while they are still tired and stretchable. This helps to get the desired and best results, achieving muscle toning, strength, and flexibility. Participants can take their Pure Barre first class for free.
Class Pass
What is the Class Pass?
Class Pass is an online platform that you can use to sign up for fitness classes at gyms and studios across the United States. This company is based in New York City, and Class Pass has partnered with over 8,500 businesses to make it easy to drop in on a class whenever you're in the mood.
Without Class Pass, it is necessary to call or otherwise contact each gym or studio that you want to visit for a class. It's often also necessary to sign up for a long-term deal, and this stipulation can make things difficult for active people on the go.
With Class Pass, however, you can pay a single flat-rate payment each month to gain access to any of the businesses with which Class Pass has partnered. Also, it's easy to go to classpass.com and search for a class in a studio near you. Some of the Class Passactivities  include barre, yoga, pilates, boxing, strength training, and indoor cycling.
Class Pass can provide you with discounted rates by making individual deals with each partnered business. Class Pass can provide its members with rock-bottom pricing at some of the country's e most prestigious fitness centers in exchange for increased customer flow. With your Class Pass membership, you can even schedule classes at Pure Barre competitors like barre3. This company has locations all across the United States, and barre3 offers structurally similar classes r to those offered by Pure Barre.
In 2018, Class Pass added live-streamed fitness classes to their subscription packages, which means that now you don't even need to physically go into a studio to take advantage of everything that this company has to offer.
Top 5 Mindset Traits Needs To Sustain Weight Loss
In the end, losing weight is the perfect example of mind over matter. If you don't set yourself up psychologically to lose weight, no amount of exercise or dieting will do any good. Having the willpower to succeed is the best way to ensure that you'll lose weight and keep it off, and here are five of the top psychological tricks that you can use to make long-term weight loss into a reality:
Make yourself feel full on fibrous foods
While we all know that it's easy to fill up on sugary treats and fatty snacks, it's even easier to get full by eating fibrous vegetables. In particular, celery and carrots have a way of making your stomach feel too full even to consider the desire for the treats that might be tempting you from across the kitchen.
Psych yourself up for exercise
If exercise isn't fun for you, you won't want to do it. If you run the same urban route every day, chances are you'll start to hate running even if you inherently like this type of exercise. Try to spice things up by treating yourself to a low-intensity jog on a mountain trail or a quick mile down the beach.
If running truly isn't for you, however, there's no need to stick with it. You might enjoy swimming or bicycle better, and there's only one way to find out. No matter what type of exercise you try, remember that it's easier to have fun while burning fat if you do your workout into a social activity. Make sure to invite your friends the next time you exercise, and it might even be prudent to check out the group workout options that are available in your area.
Understand that obesity is a choice
It's a common misconception that genetic factors that cause obesity. While your genes can predispose you to gain more weight than your friends, this predisposition is anything but set in stone. Realizing that your ability to gain or lose weight rests solely on your choices and habits is the best way to motivate yourself to meet your goals today instead of putting them off until tomorrow. People don't like feeling powerless in any given situation, and remembering that personal responsibility is the ultimate deciding factor in weight loss can be exactly what you need to get up and go.
Challenge yourself
Even if there's no one around to compete with, make losing weight into a competition with yourself. Telling yourself that you're worth it and that you can do it is all well and good, but there's nothing like a bit of a challenge to incentivize you to make today the day that you start losing weight.
As you're getting ready to work out, ask yourself if you can meet your goals for the day. Pretend that you're your coach or trainer, and ask yourself if you have what it takes to lose weight in the long-term. You might find that the only factor necessary to turn sitting on the couch into sustainable weight loss is a little bit of fighting spirit.
Treat yourself well
Throughout it, all, make sure to treat yourself like someone that you've been entrusted to take care of. Don't be overly disparaging of your current weight, and don't limit yourself to the realities of the past. Instead, envision yourself six months or a year into the future, and imagine how great you'll feel once your goals have been realized and you've lost the weight that you want to drop.
Side Effects
Pure Barre Packages
The Pure Barre class can be taken at several Pure Barre locations across the United States and Canada. People interested in trying a Pure Barre class can get their first class for free. Buying a Pure Barre membership package allows participants to continue as a regular trainee. One can find Pure Barre locations by searching online for 'Pure Barre near me', and there is likely a studio close by.
Searching for Pure Barre online for Pure Barre packages could result in a Pure Barre promo code for discounts on their website. There are several Pure Barre packages to choose from and all are designed to cater to the trainees' needs according to their fitness level and requirements.
Products
Pure Barre Products
Pure Barre online stores offer a wide variety of products, and products are also available for Amazon sales. Pure Barre products listed on the website include:
Equipment
Socks
Accessories
Apparel
DVDs
Fitness programs and classes
Most of their products are related to the fitness and health care. Their equipment section has its own line of products such as Pure Barre ball, Pure Barre mat, and Pure Barre cuff weights. In the apparel section, they have a wide variety of products, primarily for women. Pure Barre DVDs are also available, which offer classes and instructions via video tutorials. Of course, regular studio fitness training classes can be purchased online as well.
Pure Barre Mat
The mat is one of their most popular products that claims to provide support, cushion, and stability during workouts. It is an essential product that needed while taking Pure Barre fitness training classes. The mat is designed to make Pure Barre fitness training classes comfortable.
Wall Mounted Barre
The wall-mounted barre is a product designed for workouts at home. Pure Barre claims that it could make a fitness enthusiast's home into a virtual Pure Barre studio. The Mounted Barre also comes with an installation kit.
Pershing Square DVD
This is a fitness training DVD featuring Carrie, the founder herself, along with a Pure Barre team, teaching the use of Pure Barre ball while training. It demonstrates ways to target legs, thighs, glutes, and abs.
Lowry Lofts 1 DVD
This is a 45-minute training session in which the Pure Barre fitness rings techniques are demonstrated. The DVD claims to teach some strength training techniques and tips to lose weight.
Snowflake Racerback Tank
This is a new arrival in their garment section and looks trendy at first sight. Perfect for training with Pure Barre.
Pure Barre's Streaming Service
In addition to providing in-person classes at hundreds of locations across the United States, Pure Barre also offers an online streaming service. This service is called Pure Barre On Demand, and it costs $29.99 per month. Pure Barre On Demand is the perfect solution if you don't live near a Pure Barre studio or you can't commit to coming in for a session multiple times per week. This streaming service is also great for new moms or people who are always on the go.
You can stream workout videos from Pure Barre On Demand at any time and any device. Pure Barre makes a separate mobile app for Pure Barre On Demand, and you can also watch videos from this service on a desktop or laptop computer. Plus, if you sign up for Pure Barre On Demand, you will be granted a free one-week pass to a Pure Barre studio of your choice.
Some of the video options offered on Pure Barre On Demand include the Pure Barre 20 Minute Workout, Pure Barre 5 Minute Workouts, and Pre/Postnatal Workouts. In particular, the Pure Barre 20 Minute Workout is a great option for working professionals who only have time to squeeze in a short workout during their lunch.
Pure Barre, Customer Service, and Social Media
Pure Barre has an extensive presence on social media. If you have a question that can't be answered by an individual franchise location, you can always get in touch with Pure Barre's corporate headquarters by visiting the official website. However, if you have questions about hours, pricing, class schedules, or you want to start a Pure Barre 20 in 30 Challenge, it's usually best to get in touch with the individual franchise owner of a location near you.
Pure Barre Instagram
In addition to social media pages for individual franchises, Pure Barre also has an official page on Instagram. You can follow Pure Barre on Instagram to learn more about this company and keep up with recent developments. If you fall in love with the Pure Barre experience and want to share your barre-related photos with this company, you can even tag your own Instagram posts with Pure Barre's handle, which is @pure_barre. Are you wondering to yourself, "is Pure Barre a good workout?" If so, you can always reach out to Pure Barre on Instagram with any questions you may have.
Pure Barre App
If you can't get enough of Pure Barre, you can download the Pure Barre mobile app. This app is available for Apple devices, and it is free to download. With the Pure Barre app, you can check class schedules and sign up for classes while you're on the go. You can even purchase class packages or get added to wait for lists by using this convenient app.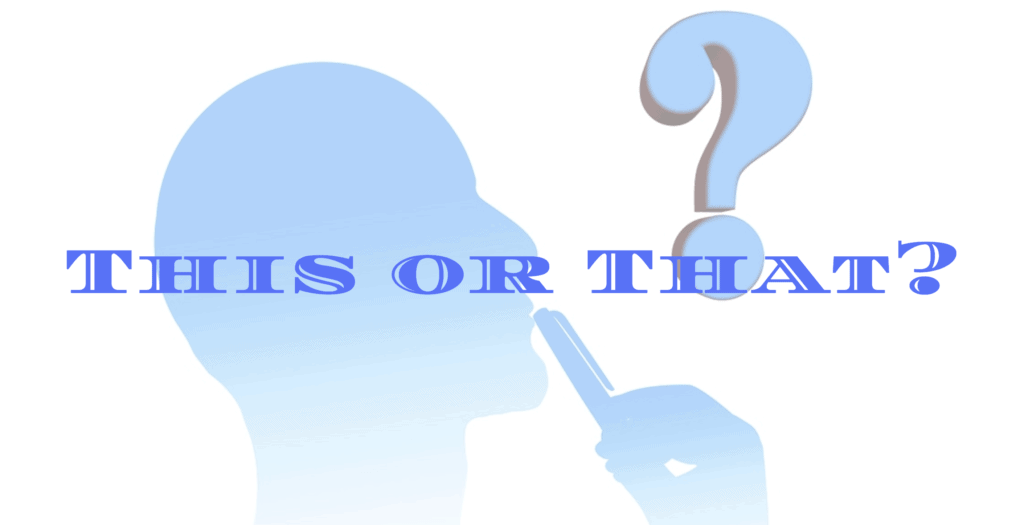 Alternatives
Pure Barre Alternatives
Since the mid-1990s, fitness franchises have exploded into popularity. A fitness franchise is a type of business with multiple locations across a given region or nation. Each location in a franchise is independently-owned, but the owners of franchise locations pay or otherwise compensate the brand owner for the privilege of using a brand name and the prestige that comes with it. Many different fitness franchises have risen to prominence over the last few decades. In the following list, we'll cover a few of the most successful examples and provide information on how to start a franchise of your own.
OrangeTheory Fitness
This company was founded in 2007, and it has quickly become one of the most popular fitness franchises in the United States. Today, OrangeTheory Fitness operates over 750 franchises, and new locations are constantly being added to the OrangeTheory network.
The OrangeTheory method involves moving through a variety of different fitness machines and stations throughout an hour-long workout. These stations each train a different muscle group or desired attribute. Each station is designed to put a person into the excess post-exercise oxygen consumption (EPOC) zone, which supposedly causes increased fat-burning and muscle mass growths.
If you want to open an OrangeTheory Fitness franchise of your own, you'll need to get in touch with the marketing team. The average OrangeTheory franchise takes up about 2,800 square feet, and these locations are each equipped with a reception area, lockers, showers, treadmills, rowers, suspension training, and treadmills. You can open an OrangeTheory Fitness franchise in any state except Illinois, Tennessee, or Arizona, and this company also has franchises in a variety of foreign countries. To get started, you'll need to fill out a brief online form.
Anytime Fitness
Anytime Fitness was founded in 2001, and this fitness franchise now dominates over 20% of the American market. This fitness franchise's business model varies somewhat from the norm in that every Anytime Fitness location is open 24 hours per day, which provides members with the ability to drop in for a workout at the time of their choosing.
Anytime Fitness has over 4,000 locations across the world, and every Anytime Fitness location contains a standard set of workout equipment such as barbells, treadmills, and elliptical machines. Anytime Fitness locations also provide structured classes at certain intervals throughout the day.
If you want to open your own Anytime Fitness franchise, the first step you'll need to take is checking out the location map. This map shows all of the Anytime Fitness locations in the United States, and it can give you an idea of where an optimal location might be to start your franchise. After you've landed on a location that looks good to you, the next step is to get in touch with the franchise team at Anytime Fitness to begin negotiations.
Planet Fitness
This fitness franchise has more than 1,500 locations across the United States. Since it was founded in 1992, it is one of the oldest fitness franchises in the country, and it has a widespread and loyal customer base.
Planet Fitness franchises are easily distinguished from the competition by their large, open layouts and their dedication to never passing judgment on customers. At only $10-22.99 per month, Planet Fitness memberships are some of the most inexpensive in the industry, and customers receive a lot of value for this low price.
This company boasts system-wide yearly sales of $1.8 billion, and each franchisee makes about $600,000 per year. If you're ready to get started on your Planet Fitness journey, you'll need to get in touch with the marketing team at Planet Fitness.
Snap Fitness
Snap Fitness is another major competitor in the fitness franchise game. This company has over 1,500 franchise locations in the United States, and every Snap Fitness location is open 24 hours per day. Personal training services are at Snap Fitness franchises, and this company also operates in India, New Zealand, Australia, and Canada.
Snap Fitness offers exceptional support to entrepreneurs who want to start their franchise, and start-up costs with this company are low. If you're interested in starting a Snap Fitness franchise, you can begin the process by getting in touch with the Snap Fitness franchise team.
Locations
Pure Barre Locations
You can visit a Pure Barre studio in various cities across the United States. You can even purchase a Pure Barre 12-month contract and visit some different studios in different locations. To get an idea of just how widespread the Pure Barre phenomenon has become, here is a list of a few of the most popular Pure Barre locations:
Fort Lauderdale
This Pure Barre studio is located in the Fort Lauderdale suburb of Coral Ridge. It serves the residents of Las Olas, Downtown Fort Lauderdale, Wilton Manors, East Fort Lauderdale, and Pompano Beach, and this Pure Barre studio is next-door to Dick's Sporting Goods. At Pure Barre Fort Lauderdale, you can take advantage of a special deal that provides an unlimited amount of classes for one month for the low price of $99. Also, this studio provides specialty classes such as Pure Empower and Pure Foundations. If you're looking for the best workout clothes for Pure Barre, you can check out the options in the apparel shop at Pure Barre Fort Lauderdale.
Brandon
Pure Barre Brandon is located in downtown Brandon, and it is next door to a Publix grocery store. The instructors at this location can help you navigate your way through a Pure Barre workout whether you elect to try a Pure Foundations class, which is a low-intensity beginner course, or a Pure Empower class, which is a cardio-centric high intensity, low-impact workout. This location also offers a $99 introductory all-access deal. If you take at least 250 classes at Pure Barre Brandon or any other Pure Barre location, you will be automatically added to the Pure Barre 250 Club. If you are in the Brandon area for a while, you can even sign up to try the Pure Barre 20 in 30 Challenge.
Jacksonville
This Pure Barre location is situated in the condominium complex at 1661 Riverside Avenue. Pure Barre Jacksonville serves the residents of Avondale, Ortega, or Murray Hill, and this location will honor your Pure Barre 12-month contract. Every class at this Pure Barre studio starts with a warmup, and upbeat music plays throughout the entirety of your workout. If you are a first-time member of Pure Barre Jacksonville, you can take advantage of the $99 Pure Barre introductory package. The instructors at Pure Barre Jacksonville can even help you meet your goal of accomplishing the Pure Barre 40 Day Challenge.
Chicago – Bucktown Wicker Park
This Pure Barre studio is in downtown Chicago's heart, and it is located on West North Avenue. The instructors at Pure Barre Chicago make a point to invigorate the mind at the same time as they stimulate the body, and this studio offers specialty classes in addition to the original Pure Barre workout. Brittany Molyet and Kara Kohlenberg own pure Barre Chicago, and the $99 introductory special is available at this location. Any classes that you take at this location will count toward your eventual admittance to the Pure Barre 250 Club. If you're feeling up to it, you can even ask the instructors at Pure Barre Chicago to help you get started on a Pure Barre 40 Day Challenge.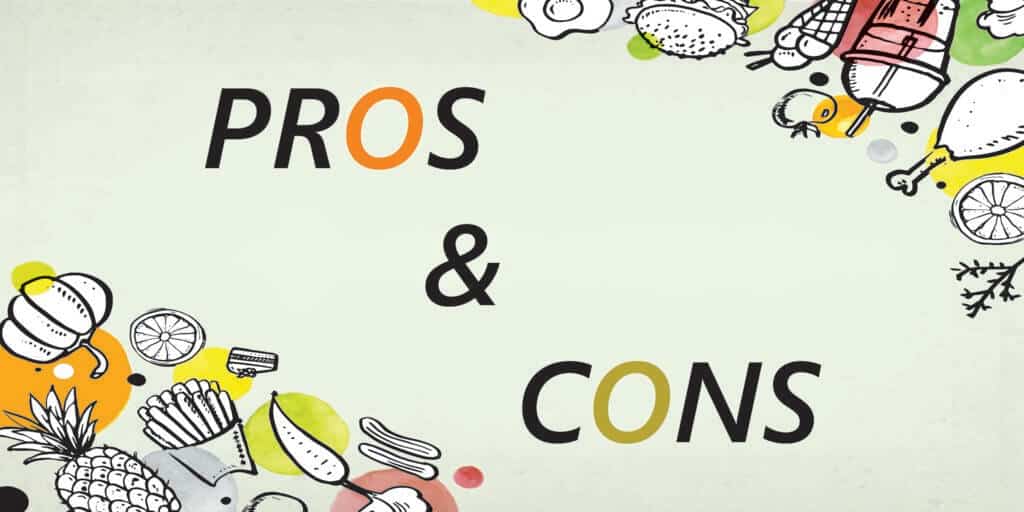 Pros and Cons
Pure Barre Pros and Cons
Pure Barre might be the perfect workout for certain people, but it isn't right for everyone. As you decide whether or not you want to try Pure Barre, here are some pros and cons of this workout regimen to consider:
Pure Barre Pros
Upbeat Ambiance
Everything about the Pure Barre experience seems to be designed to get you amped up and ready to work out. Poppy, high-energy music plays throughout your workout, and Pure Barre classes are led by an energetic instructor who works hard to ensure that every class participant is engaged and fitting in with the requirements rigors of the class.
Studio Surroundings
While Pure Barre is a fitness class, it isn't held in a gym workout setting with lots of exercise machines and sweaty people milling around. Instead, Pure Barre classes are held in a room that looks just like a ballet studio, which can serve as a classy break from the usual gym workout aesthetics. Pure Barre studios feature mirrors on every wall, and a classic ballet barre stretches around all four walls. This environment can be the perfect place to focus and block out the world's distractions outside the studio.
Effective Exercises
Most people who try Pure Barre come away satisfied with the results they experience. After your first time trying a Pure Barre class, you might be sore the next day, but that's often exactly what people who try fitness regimens like Pure Barre are looking for. However, since Pure Barre is low-intensity, you won't be drenched in sweat by the end of your session. Based on customer testimonials, it appears that Pure Barre treads the fine line between serious results and overexertion.
Entry-level Incentives
Almost every Pure Barre studio offers a $99 introductory rate for one month that is sometimes known as the Pure Barre 99 Promise. After this first month, the cost to attend Pure Barre classes goes up, but you can embark on the adventure of Pure Barre knowing that, no matter how many classes you take in that first month, your investment will never exceed the Pure Barre 99 Promise.
Pure Barre Cons
Expense
After your one-month introductory period, the cost to continue taking Pure Barre classes increases astronomically. A single Pure Barre class costs $23, and a package of ten classes costs $200. If you want to attend an unlimited number of Pure Barre classes in a month, this privilege will cost you $225. This pricing structure means that, if you want the freedom to attend as many Pure Barre classes as you want for a whole year, you'll end up spending $2,700.
Since Pure Barre is so expensive, some people will find that enjoying this exercise regimen is beyond their budget, and even the most affluent among us will have to pause to consider whether Pure Barre is truly worth it.
Childcare
Many pilates studios and similar gyms or fitness centers provide free childcare while you work out. Pure Barre studios, however, do not provide childcare of any kind. For many moms, this policy makes it impossible to attend Pure Barre classes.
However, Pure Barre seems to be more geared toward 20-something women without any kids, so this lack of childcare doesn't affect this company's bottom line. Therefore, it's unlikely that childcare services will be seen at Pure Barre studios anytime shortly.
Considerations
Pure Barre Considerations
Pure Barre is a fitness training exercise and involves targeting muscles in a certain way to make them stronger, elongated, and flexible. Pure Barre exercise has some side effects, though they appear minimal. One of Pure Barre or other barre exercises' most common and fairly established side effects is developing back pain and back injuries.
As Barre exercises are an imitation of certain moves from ballet dancing, it requires a straight back. The process involved in getting the back straight includes shifting the pelvic angle, and this practice can develop or aggravate back pain. Also, a special movement called "plie" in a ballet is also a part of the Pure Barre routine. In this movement, the practitioner bends his/her knees while turning around at the same position.
The knees are bent outwards from the body, and the legs are not properly aligned to the center-line of the body. This could be detrimental to the knees as the pressure upon them is dramatically increased. Pure Barre does seem to contain a risk for injuries.
Pure Barre claims of high-end results with immediate effect. Though it does appear to get some results, some issues dispute some claims. One of the most often cited criticisms of Pure Barre is that the barre exercises do not help develop "functional strength."
Functional strength is the strength that we need to accomplish daily survival tasks. Pure Barre techniques and exercise do not help achieve the same desired functional strength as can be achieved by traditional strength-building exercises.
Additionally, most of the movements used to strengthen a specific muscle set have no use other than for danceability. Moreover, the isometric muscle contraction movements are not as effective for stimulating muscle growth than traditional exercises that involve compound muscle movements.
Finally, optimum increased metabolic rates are also not achieved doing Pure Barre exercises, and therefore they do not aid in weight loss. The calories burned during these exercises are low and may be equivalent to walking so Pure Barre may also not be the best choice for cardiovascular fitness.
What Users Are Saying
"I've been going 3-5x/week and still struggle a LOT with most of the exercises, but am working muscles I didn't know I had and seeing slow but sure progress. RE the price – yes, it's expensive…but knowing how much you are spending forces you to make the most of it, so I think it's totally worth it."
"The DVD was not watchable, it continually skipped, stopped and it was impossible to do the workout. I was so looking forward to it, so this was a complete downer.
Very unhappy about the quality of the product."
"This was a great class, 45 minute empower. I really liked the workout and instructor, it went by so fast! Clean studio, great spot near Old Towne. However, with my 1+ hour commute after work, even trying to get there early is difficult. My friend has the same issue and was not even a minute late, maybe 30 seconds, and they denied her entry to the class and charged extra for not taking the class. there really is no grace here."
Bottom Line
The Bottom Line on Pure Barre
Okay, now the moment you've been waiting for. Here is our bottom line on Pure Barre. To start, we like that this is a complete body workout. We also appreciate that this fitness routine is fine for women and men alike. On the other hand, we have some concerns about it because some people have reported joint pains. Furthermore, we're also leery of the difficult exercises that some individuals have complained about.
If you'd really like to drop more weight, then we suggest going with a weight-loss tool that is supported by plenty of positive user reviews and is easy to use anywhere.
Among the best products we've seen this year is one called Noom. With additions like human coaching and personalized meal plans, this isn't your average tracking app that only offers food, exercise, and weight tracking. Plus, the program is clinically proven to help users lose weight and maintain that weight loss for good.
The makers of Noom are so certain of their product they're offering a free trial offer to all Dietspotlight readers.
Learn More About Noom »