Quest Protein Powder Review

- 13 Things You Need to Know
Protein is the name of the game for Quest Protein Powder. The company is all about fighting the cravings. Our research team wanted to know if curbing hunger was the only thing needed to promote weight loss. So, we divided and conquered this one by researching the benefits of the ingredients, potential side effects of the ingredients and compiling the research supporting the claims. Finally, we gathered the facts to give you the bottom line.
Quest Protein Powder can be purchased through their Official Site.
Quest Protein Powder Readers:
Noom
is offering our readers a
free trial
, for a limited time.
Click here
for this special offer!
Overview
What is Quest Protein Powder?
Quest Protein Powder is a protein supplement shake blend that offers a high dose of protein with some essential macronutrients; all designed to increase muscle gains in the gym while tasting delicious.
The Quest brand is known for their above average tasting products, including bars and powders, that deliver 22 grams of protein per a serving.
Of the 100 calories per a serving, none of these come from fat, which makes the brand particularly appealing to those trying to cut excess body fat. The brand does use dairy or dairy derivative ingredients in their products and is not meant for individuals following a vegan or vegetarian based diet.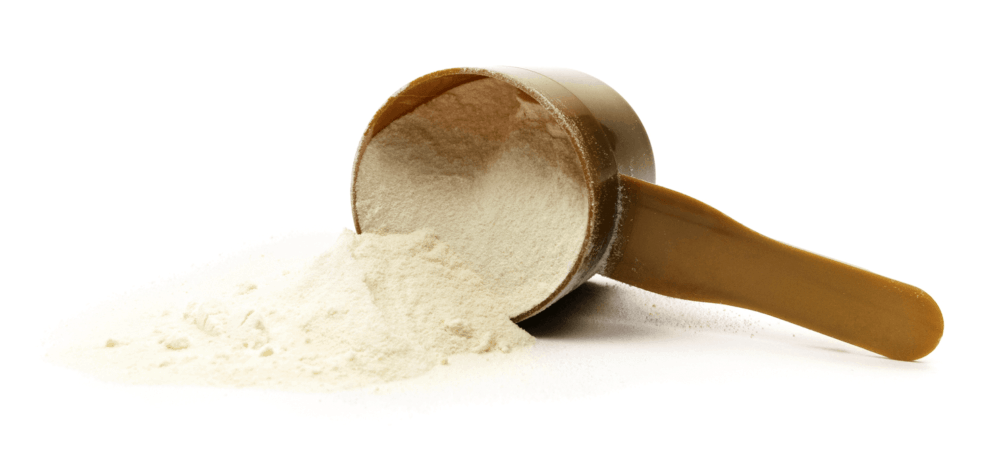 Cost and Where to Buy
Quest Protein Powder is available through companies like The Vitamin Shoppe, GNC and Amazon. The price should range from $30 to $40.
You can also buy the powder on the official Quest Nutrition website for $29.99.
Quest Protein Powder Competitors
How Did Quest Protein Powder Start?
The Quest Nutrition brand is the producer, creator, and manufacturing company of Quest products; founded in California in 2010. The founder of Quest Nutrition, Shannon Penna, set out to create a protein based snack line in 2010 that focused on nutrition, convenience, wellness, and most importantly, great taste.
The brand launched its first two flavors: Vanilla Almond Crunch and Peanut Butter Supreme. In need of more space, the company was able to open up operation to a tiny commercial kitchen rented by the hour.
Originally they made Quest Bars, their first product, using rolling pins and hand-held knives. With the first profits the company received from using fitness models as advertisers, Quest and company purchased their first industrial sized mixer in 2011.
Unfortunately the machine inevitably failed and the team went back to producing the product by hand. In 2012, the company released new flavors, including chocolate chip, and in the same year GNC, the recognized supplement distributor, award Quest and company with "Protein Bar of the Year." The brand was named the honor the following year as well.
The brand expanded to Vitamin Shoppe and Bodybuilding.com in 2013 that they were able to move to a 100,000 square foot state of the art facility. Their whole story can be found on the Quest Nutrition Website, which details the great passion the company has for their products. Finally in 2015, a line of Quest protein powder was released for its versatility in drinks, smoothies, and baked goods.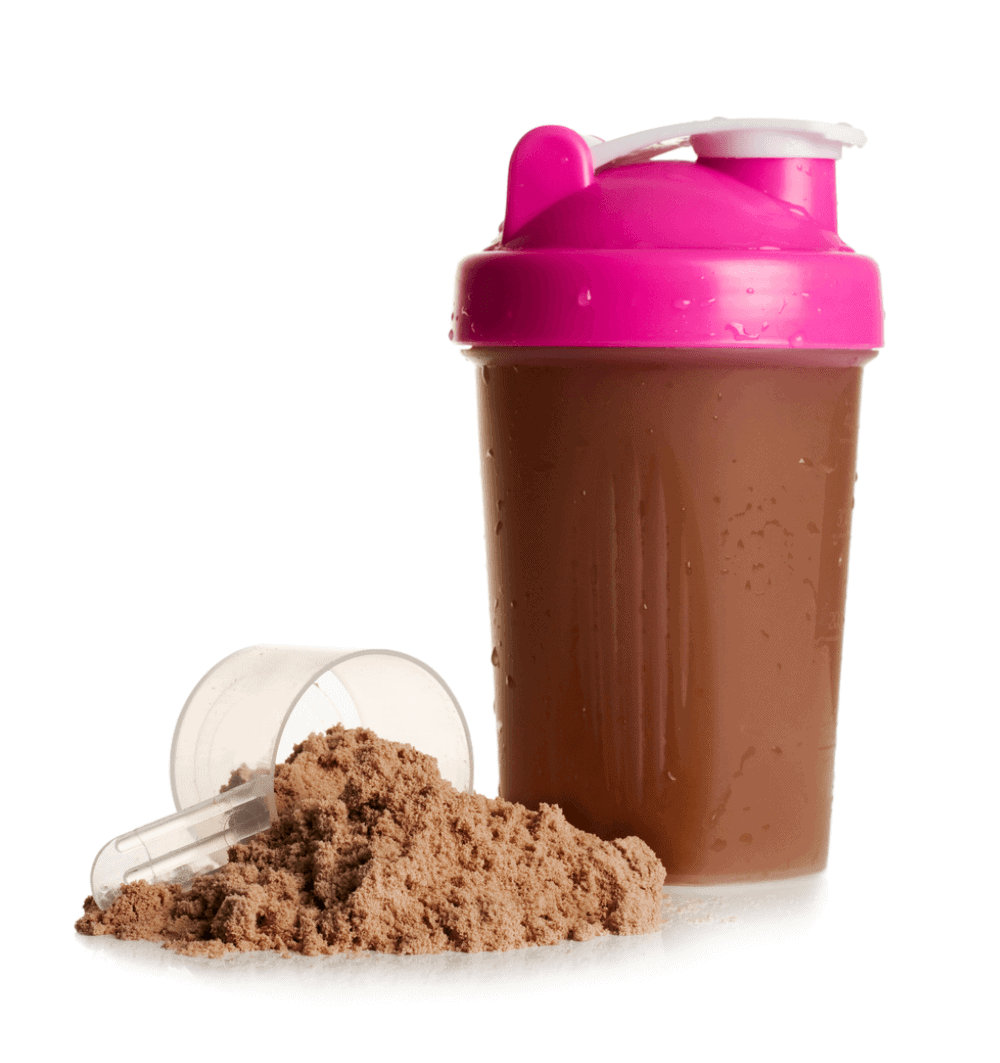 Scroll below for one of the best products we've seen over the last year.
Ingredients
Quest Protein Powder Ingredients
Quest Protein Powder ingredients include:
Protein Blend (Whey Protein Isolate, Micellar Casein, Milk Protein Isolate
Whey Protein Isolate is a rapid absorbing protein extracted from the cheese making process of dairy products.
It contains all the amino acids, and it maxes out at around 90% of protein by weight.
Typically whey isolate is combined with whey concentrate to provide both fast and slow acting protein.
Micellar Casein is also a dairy-based protein extract that is found in around 80% of the protein content in milk.
Micellar casein promotes the formation of a gel in the stomach that helps slow digestion.
Additional Quest Protein Powder Ingredients
Natural Flavors
Sunflower Lecithin
Xanthan Gum
Cellulose Gum
Steviol Glycosides (Stevia)
Salt
Carrageenan
Sucralose

Quest Protein Powder Nutritional Facts
One scoop, or serving size of Quest protein powder, contains:
Calories – 100/110
Total fat – 0g
Cholesterol – 15mg
Sodium – 1470mg
Potassium – 90mg
Total carbs – 4g (2g net carbs)
Dietary fiber – 2g
It is recommended to consume Quest Protein Powder with 8 ounces of cold water or preferred liquid.
Benefits
Quest Protein Powder Benefits
A major claimed benefit of Quest Protein Power is that it comes in different flavors and can be added to many recipes and dishes, like breads to soups, to increase your daily protein intake.
There is also a recipe booklet included with each canister. As far as nutritional benefits, one scoop of Quest protein power includes, according to USDA recommended daily allowances:
110 calories
23 grams of protein
35% Calcium
4% Iron
6% Magnesium
Results
Quest Protein Powder Results
There are no specific clinical trials that document any results from using Quest protein powder specifically. However, the effects of ingesting protein in powered form have been well-documented in numerous scientific studies.
Studies show that serum amino acids, which are responsible for muscle synthesis, increase in response to protein ingestion. The two most widely used types of supplemental proteins are whey and casein.
A recent study published in the Journal of the International Society of Sports Nutrition showed the serum amino acid response to whey protein elicited a rapid increase of amino acids.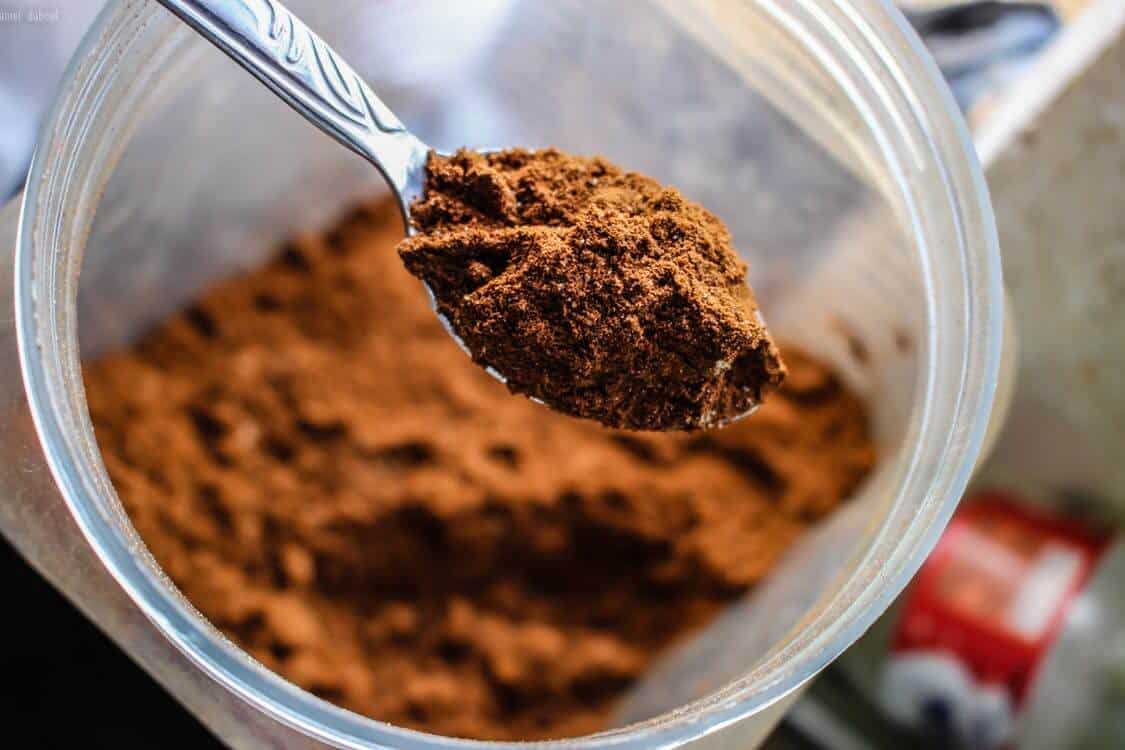 According to the Journal of the International Society of Sports Nutrition, additionally, the study showed the ingestion of casein induced a more moderate, but prolonged, increase in plasma amino acids that remained stable for a seven-hour period.
Essentially this shows that these two types of proteins, when used together, create a fast and slow release and absorption of serum amino acids, similar to simple and complex carbohydrates. Other studies have shown similar results in the peak plasma levels of amino.
Consumer reviews for Quest protein powder are mixed but are overall positive. Consumers who gave the powder positive reviews said the product had a good taste, mixed easily with liquids and tasted good even when mixed with just water.
Negative reviews stated the product was too sweet and foamy, had a gritty texture.
Details on Quest Protein Powder and Weight Loss
As Journal of the International Society of Sports Nutrition says, getting an adequate amount of protein with each meal has been shown to suppress appetite, and increase satiety, both helping to maintain muscle mass while decreasing adipose tissue, or body fat.
Heather Mangieri, registered dietician and spokesperson for the Academy of Nutrition and Dietetics, states that studies suggest consuming protein may prevent the secretion of ghrelin, often referred to as the hunger hormone. Ghrelin is believed to be responsible for sending signals to the brain that the stomach is full.
Lauren Antonucci, registered dietician and board-certified sports dietician, says that many people have trouble getting adequate amounts of protein in their diet.
She confirms that adding protein powder to your diet can help fill in deficiencies in the amount of protein people consume and the amount of protein they need. Additionally, Antonucci says that many people who work out need additionally protein to meet the increased demands of muscle synthesis.
Side Effects
Potential Quest Protein Powder Side Effects
There have been some negative side effects reported from using Quest protein powders. These mainly include nausea and stomach upset ranging from mild to severe.
There are no direct warnings on the Quest protein powder label. However, there are several concerns surrounding some of the individual ingredients in the product. The two ingredients of major concern are sucralose and carrageenan, both of which have been shown to pose possible health risks in studies.
Major health concerns are rising for the artificial sweetener sucralose, most commonly known to consumers by the trade name Splenda. Sucralose is a synthetic sweetener created by chemically altering standard table sugar at the molecular level.
While initial studies had shown sucralose to be safe, recent studies have found that sucralose can produce a number of negative effects. These include potentially reducing the amount of beneficial bacteria in the gut that can lead to improper digestion and a weakened immune system.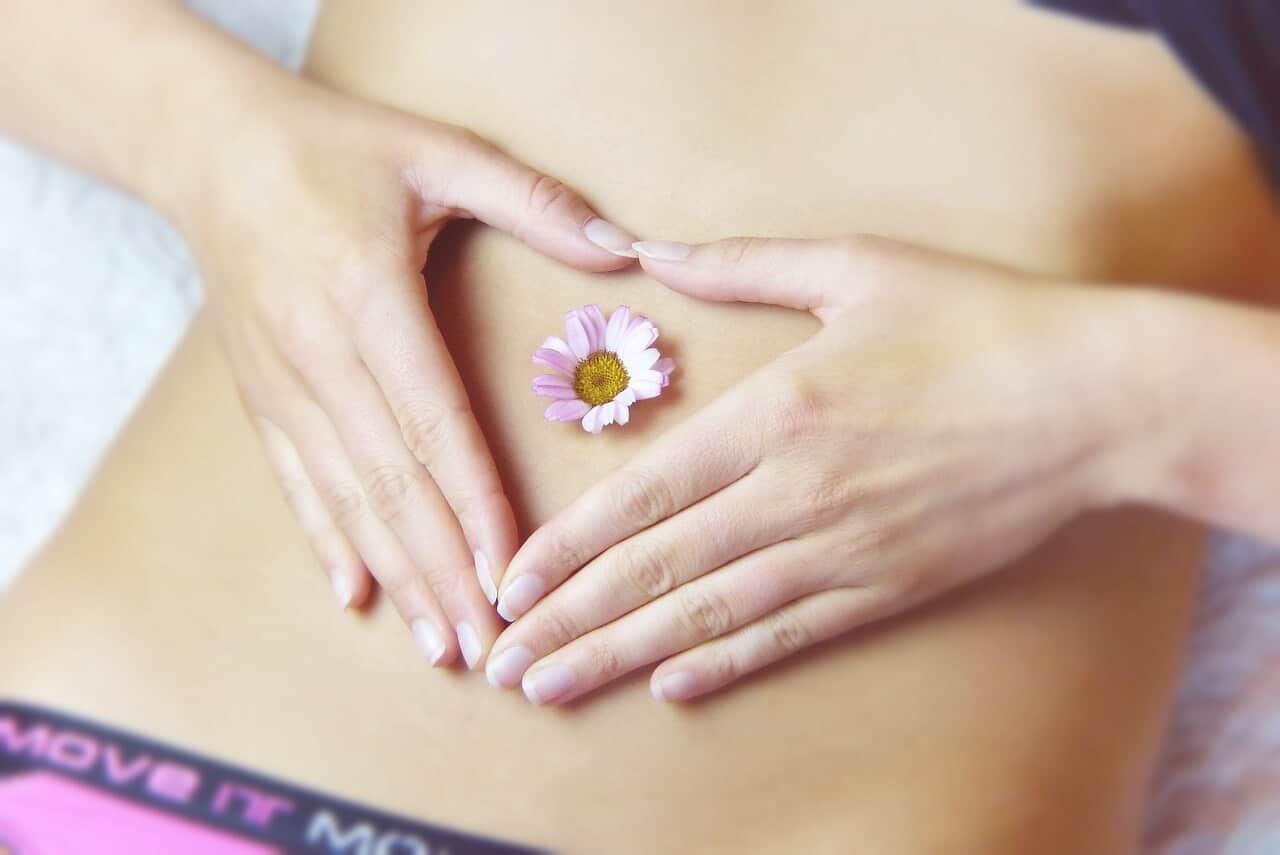 Other side effects attributed to sucralose include weight gain, impaired vision, migraines, inflammation that can increase the risk of serious diseases.
Another controversial ingredient is carrageenan. This substance is produced from algae or seaweed and has been regarded as safe in controlled amounts.
Carrageenan is used as an emulsifier and thickening agent and also used as a "natural" laxative. Carrageenan is found in many types of foods, including yogurt and dairy alternatives such as almond and coconut milk, ice cream and is one of the main ingredients in many protein powders.
One issue with carrageenan is it cannot be digested, so it has no nutritional value. Some studies have suggested that food-grade carrageenan has the potential to cause health issues such as gastrointestinal inflammation, and intestinal lesions.
The Clean Label Project is a nonprofit organization devoted to transparency in product labeling. Protein supplement manufacturers frequently use terms such as "natural" and "plant-based," or "proprietary-blend" to market their products.
The CLP tested more than 130 of the best-selling protein powders to look beyond manufacturers' labels. For rating purposes, the Clean Label Project focused on BPA, heavy metals and other contaminants and nutritional ingredients to compute an overall score for each product.
Because of the significant harm posed to consumer health, the CLP study weighted heavy metal concentrations at 60 percent of the total score.
The Clean Label Project study found that many of the top-selling protein powders contain possible dangerous levels of chemicals and heavy metals, including arsenic, cadmium, lead and mercury.
The study also found toxins like BPA (bisphenol A), a chemical that is used in some plastic containers and food can liners. An article published by Consumer Report named Quest protein powder as one of the worst offenders for these substances.
The Clean Label Project study on protein powders is currently being used by various law firms in examining the feasibility of class-action lawsuits.
Anthony Dugarte MD shares, "This product helps avoid a common protein powder pitfall – high amounts of added sugars which can be harmful to certain populations. This illustrates the need to understand ingredient label basics as well as including a physician in the decision to start a new supplement."
Lawsuits
Any Quest Protein Powder Lawsuits?
There are no current lawsuits filed against Quest in regards to their protein powders. However, the company has been named in lawsuits alleging misrepresentation of the ingredients in their protein bars.
This seems to coincide with a growing number of supplement companies being accused of selling protein supplements that have been adulterated with cheap fillers being passed off as protein.
The U.S. Food and Drug Administration requires that all dietary supplements be accurately labeled in regards to their ingredients, including the amount of protein content.
The FDA expectation is that companies will evaluate their product's protein content from actual protein sources and not other nitrogen-containing substances. This is because substances like individual amino acids, that won't survive the gut, can cause lab tests to show the product to have a higher protein content than what the bioavailability of useable protein actually is.
Quest Protein Powder Alternatives
Yoli YES Shake
This is a meal replacement shake that claims to contain healthy amino acids that help muscle development and maintenance and healthy weight loss. The powder is available in both chocolate and vanilla and is available in individual serving packets or bulk canisters.
Yoli YES Shake claims two patented blends, one being LeanImmune that combines fruits and vegetables. The other is PuraWhey, a whey protein formula that promises both high protein and fiber with only 90 calories per serving.
Isagenix Isalean
Another meal replacement shake powder that claims to be clinically proven to support lean tissue growth and weight loss. However, the company does not provide any details on the referenced studies.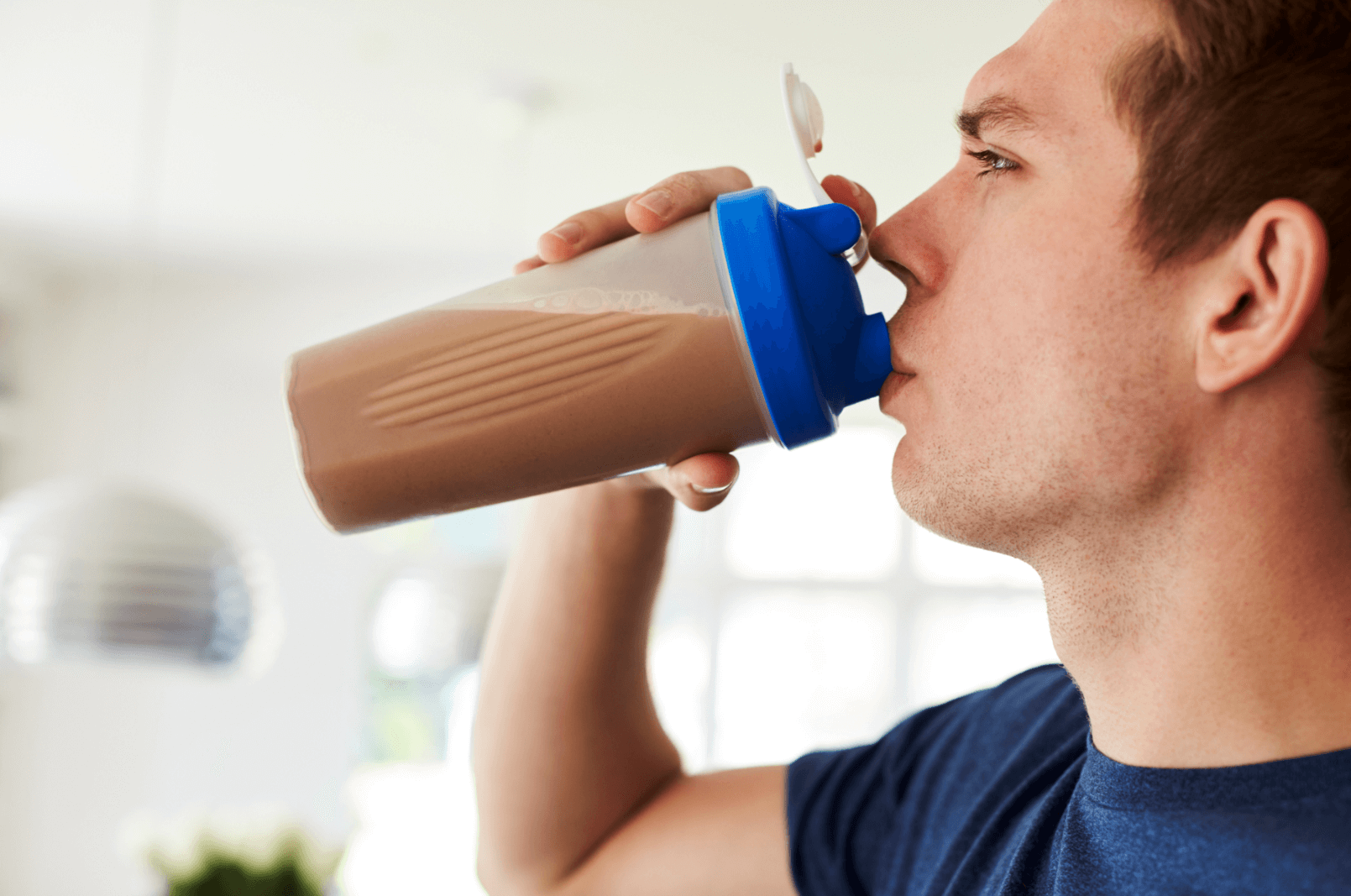 Isagenix Isalean markets itself as a superior meal replacement shake with high nutrients and a total of 24 grams of protein and 23 vitamins and minerals. The company says the shake is made without hormones or antibiotics and is low in fat and can be made with milk, juice or water.
Ideal Protein
This company produces a line of weight loss food products, including various meal replacement drinks.
The company emphasizes their drinks should be incorporated into a comprehensive diet plan that includes their entire lineup of products for optimal weight loss results.
Vega One Shake
This protein powder shake mix is designed for vegetarians and vegans. It is claimed to be made from organic whole foods ingredients and plant-based proteins that have antioxidants and probiotic properties.
The brand promises to provide all the needed nutrients for weight loss and is marketed as a wholesome gluten-free shake. Vega One claims that the plant-sourced ingredients will potentially reduce the incidence of chronic disease, however, the company proves no scientific data to back up this claim.
Gold Standard Protein Powder
This protein powder uses whey protein isolates as its primary protein source.
Gold Standard powder claims 24 grams of "the purest, muscle-building protein" per serving, with low fat, and lactose content and no artificial sweeteners.
Claims
Quest Protein Powder Claims
Quest Protein Powder claims to be made from only the highest quality protein sources and has a higher percentage of useable than other protein powders.
Quest claims to be an ideal protein supplement for your post-workout regimen to boost muscle growth by providing 23 grams of protein in each scoop of powder. However, the company does not break down the percentages of whey vs. casein.
The product label indicates that the powder contains less than one gram of active carbohydrates, or sugars, in each serving, providing a higher protein to calorie ratio than other protein supplements.
This, the company claims, will provide the maximum benefits of increased protein intake without a lot of added calories.
Pros and Cons
Pros:
Protein does curb hunger and can promote weight loss.
The protein powder is available from multiple, trusted retailers.
The price isn't bad.
Cons:
The taste may be off for some.
Protein shakes can cause stomach upset, gas and bloating.
What Users Are Saying
What Users Are Saying
"I had bariatric surgery and had to be on a liquid diet, this delicious protein drink saved me!! Now I have a tiny stomach so every meal has to have protein, I had sugar free cheesecake flavored pudding as a meal and added this to it for protein, it was like a dessert but GOOD FOR ME!! This stuff is the best!!!!!"
"This protein powder definitely bubbles and foams up when you blend it. I am doing my best to get through this 2lb canister. I found it mixes best when put in a blender with ice and a little water. Other than that, it's really hard to stomach. Speaking of my stomach, I end up bloated when shaking it in a blender bottle. I've made the shakes w/ ice at night before bed so I haven't been affected by the bloating from this method. I've tried other Quest protein powders without these issues, so I don't know what it is about this one but I'd be hard pressed to buy it again."
"The flavor in this powder is okay. The taste to me was more of a chalky/cake taste with the peanut butter. I preferred them in protein pancakes than in a smoothie."
Bottom Line
The Bottom Line on Quest Protein Powder
Quest Protein Powder offers solid ingredients supported by research. We also like that there's research connecting protein to curbing hunger to some degree. One concern for some was the cost and taste. But, that is subjective. However, there are always alternatives out there offering support and helping you reach your goals.
There's one we've been keeping a mindful eye on. Among the best products we've seen this year is one called Noom. This unique app brings with it human coaching, expert resources and articles, personalized meal plans and more. Plus, the program is clinically proven to help you lose weight and keep it off.
The makers of Noom are so sure about their product they're offering a free trial, which is a positive sign.
Learn More About Noom »