Redcon1 Double Tap Review

- 11 Things You Need to Know
RedCon1 Double Tap claims to be one of the most effective fat burners on the market. It also claims to provide extreme energy while increasing mental focus, allowing users to train and compete at the highest levels. Apparently, with this product, individuals can melt off extra body fat, but is that true?
In order to find out the facts about this fat burner, our team took a closer look at the ingredients, potential side effects, benefits, formula research, and more. Keep reading to the bottom line to find out more on Redcon1 Double Tap!
Redcon1 Double Tap can be purchased through their Official Site.
Overview
What is Redcon1 Double Tap?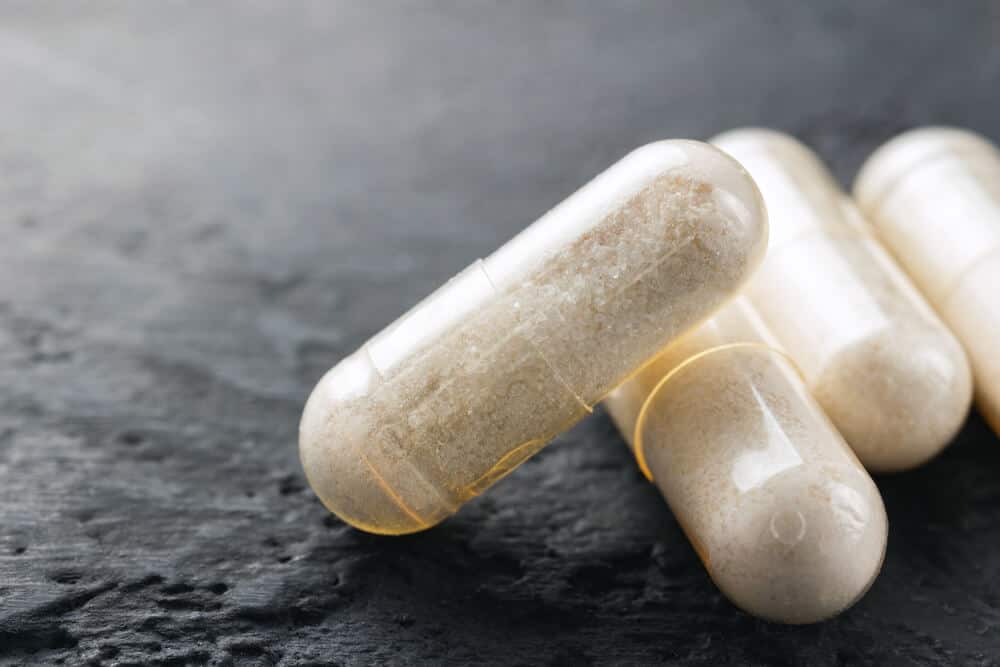 Redcon1 Double Tap claims to be an extremely potent fat burner. The supplement comes in the form of capsules and powder form. The dietary supplement claims that it will help users burn excess body fat and reshape their physique efficiently.
Double Tap also says it will decrease appetite and increase energy levels. The supplement additionally says it helps users focus on their thoughts and enhance their memory.
The dietary supplement contains a blend of amino acids, herbs, and stimulants, so our team took a quick look at some of the research surrounding these ingredients:
Obesity Review: A review of nine studies shows that people lost an average of 1.3Kgs more weight while taking l-carnitine.
Antioxidants: Dandelion roots can support a great reduction in body cholesterol levels.
Clinical Nutrition Journal: A double-blind 12-week study on the effects of green tea extract on obese women showed that a significant weight loss was observed on these women when treated with 857mg EGCG of green tea extract.
Redcon1 Double Tap Competitors
Who Makes Redcon1 Double Tap?
Redcon1 LLC, founded by Allan Singerman, makes Redcon1 Double Tap. The company claims that they are mission-based and that they make supplements for people who train. The brand name Redcon means the highest state of readiness.
Redcon1 Double Tap Customer Service
Customer support can be reached via phone at (855) 733-2661.
Other Products From the Makers of Redcon1 Double Tap
Redcon1 makes plenty of dietary supplements, some of which include:
Total War
Big Noise Non-Stim
MOAB
Grunt
11 Bravo
FUBAR
Waterboard
CLA
RPG Glucose Disposal
GI Juice
Fostrot Joint Support
Canteen Hydration
Scroll below for one of the best products we've seen over the last year.
Claims
Redcon1 Double Tap Claims
Redcon1 Double Tap claims to aid in fast weight loss and reduce appetite. The supplement also promises to suppress the appetite while increasing energy levels.
Additionally, the supplement says it will improve mental activity and help relieve stress. Finally, it claims to enhance fast physique reshaping.
Ingredients
Redcon1 Double Tap Ingredients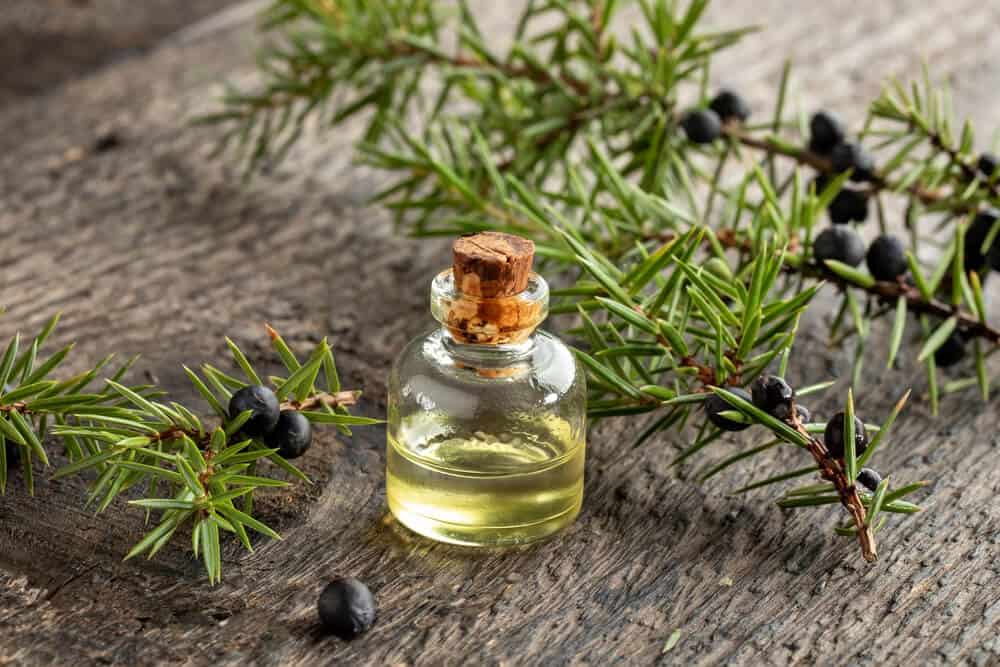 The following are the ingredients in Redcon1 Double Tap:
Acetyl L-Carnitine HCL
Choline
Green Tea Leaf Extract
Dandelion Root Extract
Caffeine Anhydrous
Di-Caffeine Malate
Juniper Fruit Extract
Theobromine
Citric Acid
Malic Acid
Natural, Artificial Flavors
Silicon Dioxide
Calcium Silicate
Sucralose
Acesulfame Potassium
Tartaric Acid
Do Redcon1 Double Tap Work?
We will now investigate some major ingredients of Redcon1 Double Tap to examine the supplement's claims:
Green Tea Leaf Extract
Green tea is one of the most commonly consumed beverages in the world today. It contains many antioxidants that are thought to benefit the body.
This extract contains epigallocatechin -3-gallate (EGCG), which is a natural antioxidant. In a study published in Nutricion Hospitalaria, the effects of green tea and its EGCG on body weight and fat mass were investigated. The study concluded that daily consumption of EGCG doses between 100 and 460mg daily had an effect on body weight after 12 weeks of consumption.
In Molecules, tea was found to have a beneficial effect on gut microbiota, which may lead to changes in weight.
Acetyl L-Carnitine HCL
This is a type of amino acid that is used in many health supplements. It affects the body's weight loss and can also improve the brain's function. Naturally, acetyl l-carnitine is produced by the body from the amino acids lysine and methionine. Vitamin C is also needed for the compound's synthesis in the body. Acetyl L-Carnitine, also known as ALC, plays a vital role in intermediary metabolism.
According to one study published in the Indian Journal of Clinical Biochemistry, this amino acid may lead to improved physical performance, but only when paired with a calorie-restricted diet.
Dandelion Root Extract
The dandelion plant is known for its flowers. Traditionally, the extract from its flowers, roots, and leaves has been used for medicinal properties. In Integrative Medicine Research, dandelion has been said to be a potent blood sugar control agent.
The leaf extract has been known to balance cholesterol levels and reduce triglycerides as well, according to research in the Food Chemical Toxicology Journal.
Caffeine Anhydrous
This is a potent stimulant. According to the European Journal of Sport Science, caffeine anhydrous is commonly used as a pre-workout supplement for high-intensity exercises.
Additionally, the International Journal of Sports Nutrition and Exercise Metabolism states that caffeine is helpful to provide energy for short bouts of sprint and body exercises.
Juniper Fruit Extract
Juniper extract is high in vitamin C, flavonoids, volatile oils, and coumarins. These compounds have great protective benefits, according to research in the International Scholarly Research Notices.
The extract can provide antioxidant and anti-inflammatory conditions. It can also support the reduction of blood sugar levels, according to the BioMed Research International Journal.
Weight Loss
Redcon1 Double Tap and Weight Loss
Most of the compounds used in the supplement have been studied by scientists for their potential in weight control.
Although there is some evidence that these ingredients can have a beneficial impact on cholesterol and blood sugar levels, the research reveals less evidence on the potency of the ingredients in promoting weight loss.
Side Effects
Redcon1 Double Tap Side Effects
There are currently no known Double Tap side effects.
However, it is important to talk to a doctor before consuming this product, especially since the product contains a few stimulant ingredients.
How to Use Redcon1 Double Tap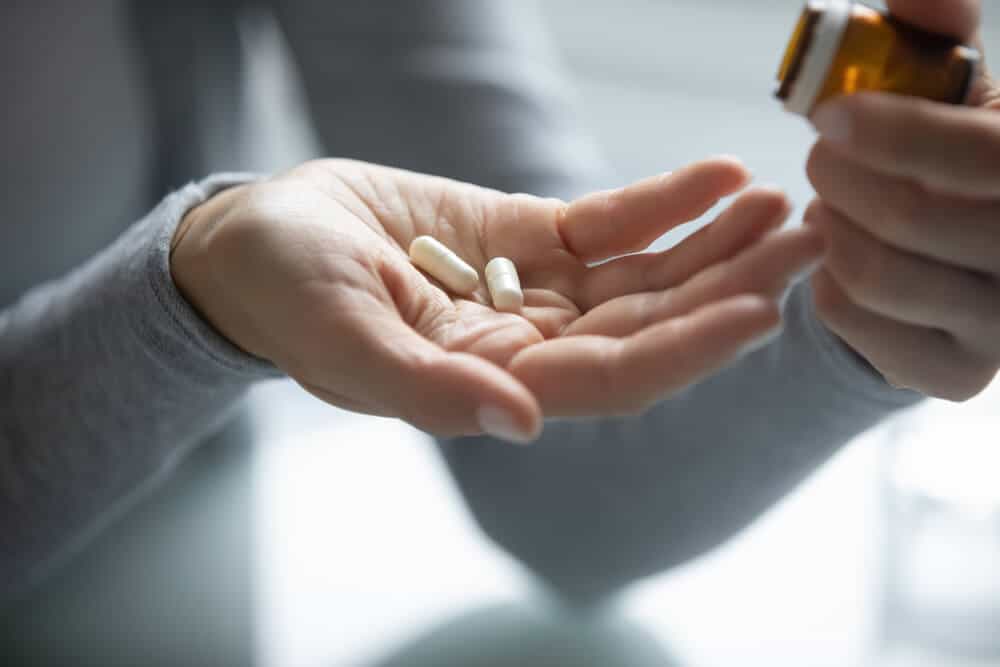 The experts at Redcon1 Double Tap advise that users first assess their tolerance to the supplement by taking two capsules first thing in the morning with an empty stomach. Afterward, they can take four capsules on waking with an empty stomach. '
It is recommended not to exceed four capsules in any 24 hours.
Cost and Where to Buy
The capsule and powder form of the supplement can be purchased for $49.99. Individuals can also choose a payment plan option, which costs $12.50.
The supplement can be bought at the official Redcon1 website, Amazon, and GNC.
Pros and Cons
Pros and Cons
Pros
There is some evidence showing the ingredients by themselves can lead to improvements in cholesterol levels.
Individuals can purchase the supplement on a payment plan.
Cons
There isn't much research showing the formula can lead to significant weight loss.
Ingredients like caffeine and citric acid may lead to some side effects.
Bottom Line
Bottom Line on Redcon1 Double Tap Results
Redcon1 Double Tap claims to be the top fat burner, but there isn't a ton of evidence pointing towards that. Some of the ingredients found in this supplement have been shown to increase energy levels while regulating blood cholesterol levels. However, there isn't a lot of research backing the weight-loss claims made by the product, and the supplement itself can be considered expensive by some.
Losing weight can be difficult, but it doesn't have to be when there is a comprehensive health program like Noom in your corner. This weight-loss system focuses on helping users make lasting changes to their behaviors that lead to weight loss, improved blood sugar levels, and more. Some of the tools available from their easy-to-use app include food logging, daily educational lessons, coaching sessions, custom meal plans, health tracking, and exercise tools.
If you are ready to make a change with Noom today, make sure to give free trial offer a try!
Learn More About Noom »