Reign Total Body Fuel Review

- 13 Things You Need to Know
Does Reign Total Body Fuel reign the energy drink market? What's the difference in Reign Total Body Fuel vs. Bang? Our researchers wanted to learn more about his energy drink and how it's supposed to work to help you work out harder, stronger, and longer.
Our researchers dug through the ingredients and possible side effects. They checked out the company behind Reign and the lawsuit from Bang. What did we find out about this company?
Reign Total Body Fuel can be purchased through their Official Site.
Overview
What is Reign Total Body Fuel?
Reign Total Body Fuel describes itself as a fitness and performance drink. Based on the ingredient list, this is a carbonated beverage with a ton of caffeine and not much more than that. Despite the formula being just about the same as other energy drinks, Reign has gained in popularity recently, which could be why the makers of Bang, a competitor product, are suing the company for using nearly identical labeling. With two products using the same labeling look and feel, it can confuse the consumer, based on the lawsuit.
Reign Total Body Fuel comes in several flavors; Lilikoi Lychee, Melon Mania, Sour Apple, Carnival Candy, Razzle Berry, and Orange Dreamsicle. They also have an ambassador program that requires you to submit personal information and a photo. There is no other information about any perks or discounts with the program.
Here is what some of the science has to say about the ingredients in this energy drink:
Who Makes Reign Total Body Fuel?
Reign Beverage Company, or Energy Beverages, is the company responsible for Reign. There is no Better Business Bureau file, but
Reign Total Body Fuel Customer Service
We were a little surprised to find decent contact information for Reign Total Body Fuel. You can:
Call: 833-836-5857
Write: 1547 N Knowles Ave, Los Angeles, CA 90063
There's also a contact form on the official website, but no direct contact email address.
Product Line
Other Reign Products
There are no other Reign products at this time. Reign is growing in popularity, but a recent lawsuit from the competitor Monster may be holding the company back from releasing any new products.
Scroll below for one of the best products we've seen over the last year.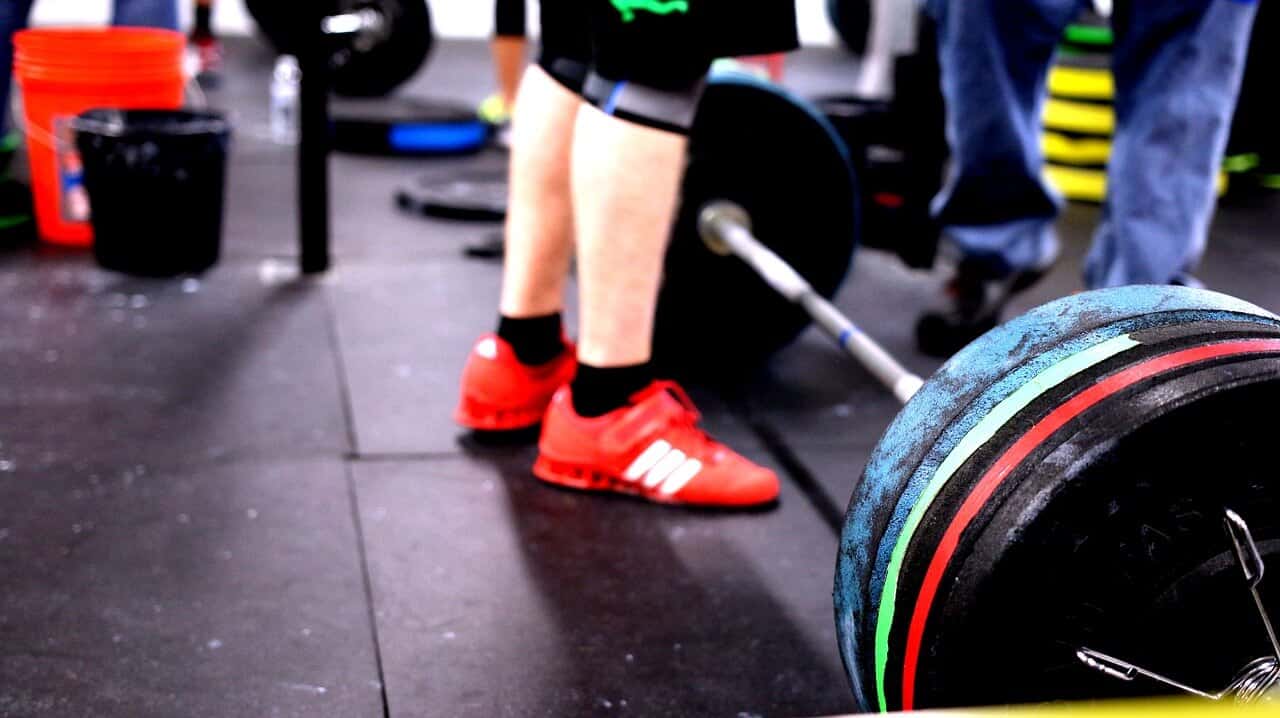 Claims
Reign Total Body Fuel Claims
With Reigh Total Body Fuel, you can expect:
"The ultimate fitness-focused beverage."
This beverage is supposed to supply"6x the BCAAs, 5x the coQ10 and 2x the electrolytes as the leading competitor." This fact means nothing if there's not enough of these ingredients in Reign to make a difference to the user.
Ingredients
Reign Total Body Fuel Ingredients
So what makes up this extreme energy drink? You probably won't be surprised to find the top two ingredients are water and caffeine. The complete ingredient list shows:
Carbonated Water
Citric Acid
Natural Flavors
Caffeine
L-Isoleucine
L-Valine
Sucralose
Preservatives
Potassium
Vitamin B3
Vitamin B6
Vitamin B12
Coenzyme Q10
Ingredient Details
Details on Ingredients
Based on the ingredient list, the only effective ingredient, based on how much is included in the formula, is the caffeine. There's simply not enough of the other ingredients to have much effect on energy, or workouts for that matter.
Caffeine: In terms of an energy drink, caffeine is the number one ingredient in the world. As for weight loss, research does show promise. One bit of research published in the Journal of Basic Clinical Physiology and Pharmacology showed caffeine could help improve weight loss through thermogenesis, or the production of heat in the body.
Another review of research, this time published in the Iranian Journal of Pharmacology Research, also shows promise with caffeine and weight loss. In this research, an increase in resting metabolic rate was noticed in people taking caffeine daily.
L-Isoleucine, L-Valine: These two amino acids are commonly found in protein sources. There's no purpose to include these in an energy drink, especially in the small amounts presented.
Potassium, Magnesium: Potassium and magnesium are electrolytes. If Reign is used as a pre-workout, these electrolytes could help replenish what's lost in sweat.
Vitamin B3, Vitamin B6, Vitamin B12: B vitamins are critical to cellular health and energy production. There's no indication, via research, that supplementing with B vitamins, above what the body regularly needs, improves energy levels or weight loss.
Coenzyme Q10: The coenzyme Q10 in Reign Total Body Fuel is listed at the bottom of the formula. This generally means there's only a small amount in the formula. We're not sure exactly how much coenzyme Q10 is included, so we can't verify if there's enough to promote any health benefits.
Weight Loss
Reign Total Body Fuel and Weight Loss
We see no connection between Reign Total Body Fuel and weight loss, outside of the common association with caffeine intake.
Side Effects
Reign Total Body Fuel Side Effects
The caffeine in Reign is likely to cause some side effects  At 300mg, that's at the upper limit of a total safe intake of 400mg a day. It's best to limit caffeine intake from other sources to reduce the likelihood of reacting.
Some side effects associated with caffeine include:
Excessive energy
Difficulty sleeping
Jitters and shakes
Headaches
Sudden loss of energy
Directions
How to Use Reign Total Body Fuel
Each 16-ounce can of Reign Total Body Fuel contains two servings. If using as a pre-workout, drink 15 to 30 minutes before working out. If you consume the entire can, you're taking in 300mg of caffeine.
Cost
Cost and Where to Buy
You can buy Reign Total Body Fuel on Amazon and at GNC stores (and online). You cannot purchase the product from the official website. Like most energy drinks, you can also pick up a can at your local convenience store or gas station.
Amazon: $18.98 per 12 cans
GNC: $25.99 per 12 cans
Walmart: $20.88 per 12 cans
Lawsuits
Reign Total Body Fuel Lawsuits
In April 2019, Bang Energy Drink filed a lawsuit against Reign Total Body Fuel for infringing on trade dress. Reign made their product look exactly like the Bang product available from VPX.
Based on the official website and images of Reign Total Body Fuel cans, the lawsuit hasn't been resolved as labeling has remained eerily similar to Bang energy drink.
Pros and Cons
Pros and Cons
What are the good and bad issues with Reign Total Body Fuel?
Pros:
Contains caffeine for increased energy.
Available at nearly every gas station and convenience store.
Cons:
Currently in a lawsuit with a competitor company.
What Users Are Saying
What Users Are Saying
"Honestly I hate energy drinks but these ones are so good they taste like a Creamsicle but yet they still have that little bit of energy drink taste to get you going my husband absolutely loves them as well and I will be buying again off of Amazon just because it is cheaper off of here than anywhere else I've been able to find."
"Terrible aftertaste – I have read some reviews and people said this was the best flavor going …on that I placed an order for a case. At first it tasted pretty good but I did soon realize the terrible aftertaste that it left in your mouth. It did give me a pick-me-up something similar to a couple cups of coffee no more no less .all in all I won't be purchasing again. PS I did purchase a monster energy drink that was orange flavored had about the same energy kick and didn't leave any aftertaste."
"We sent this to our son. He drinks the stuff while studying for his Air Force pilots test. This is the only such product he'll drink so calling it good."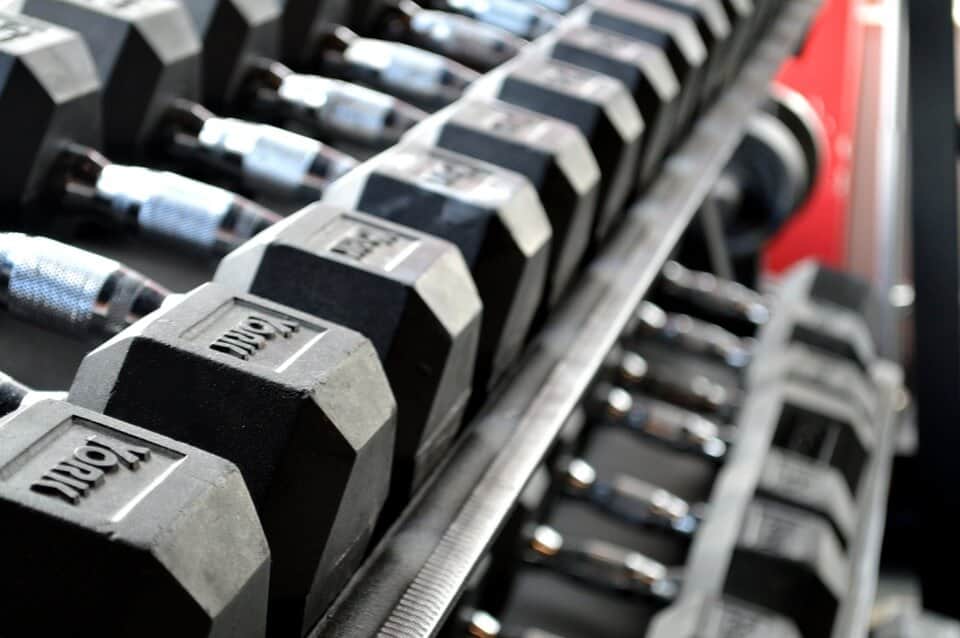 Bottom Line
Bottom Line on Reign Total Body Fuel
When you take a close look at Reign Total Body Fuel, you see the common ingredient caffeine, but there's nothing else in the formula. This is a true energy drink that's not likely to be any more effective than taking a caffeine pill.
When you want to boost energy naturally and lose weight in the process, it can take some healthy lifestyle choices, which is where an app we love comes into play.
Among the best in weight-loss and lifestyle apps is one called Noom. Doctors created the program, and the aim is to help each user find the best path to healthier living. With an extensive food database, expert articles and tools, and a human coach to help you along the way, you have everything you need to succeed.
Plus, we love that, for a limited time, all Dietspotlight readers have access to a free trial offer of Noom.
Learn More About Noom »