Renew Life Probiotics Review

- 13 Things You Need to Know
While many researchers are currently uncertain if probiotics can effectively treat health conditions, Renew Life has different claims about its products. According to them, their high potency probiotics can boost your gut health, improve your immunity, and relieve constipation.
Are there any studies supporting their claims? We decided to do thorough research on the ingredients, benefits, effectiveness, and use of Renew Life probiotics. We also try to explain, with proven studies, the significance of probiotics in weight loss. Remember to read our final word on this brand at the bottom line.
Renew Life Probiotics can be purchased through their Official Site.
Overview
What is Renew Life Probiotics?
Renew Life probiotics are gluten soy and dairy-free producs that promise to support digestive balance and harmony while boosting your immunity. According to Renew Life, their brands are effective because they contain billions of live cultures from the best clinically studied probiotic strains.
What are some of these leading scientifically studied strains, and what role do they play?
Current Opinion in Gastroenterology: A study published in 2011 shows that probiotics are important in fighting diseases and strengthening the human body's immunity.
Revista Paulista de Pediatria: This 2019 study found that probiotics do have a crucial role in the relief of constipation among children and adults.
Nutrition and Metabolism: According to this study, probiotics play a major role in helping the body balance energy intake and output. This enhances metabolism and can reduce obesity and excess weight.
Renew Life Probiotics Competitors
Who Makes Renew Life Probiotics?
Renew Life probiotics are manufactured by Renew Life, a company established in 1997 to offer gut solutions. The founder was in dire need of finding a workable solution to her gut problems. At the time, no stores had suitable products for her health challenges.
Since then, Renew Life has been using clinically tested and scientifically studied strains of ingredients to make effective probiotics. Their high potency probiotics are gluten, soy, and dairy-free. In 2019, the company added to its many awards the Delicious Living Supplement Award due to the excellent brands it offers.
Renew Life Customer Service
For answers to your questions on Renew Life Probiotics, you can contact them at 1-800-830-1800 or email them for any requests. Their customer service is excellent and may help you with the best tips to use their products.
Scroll below for one of the best products we've seen over the last year.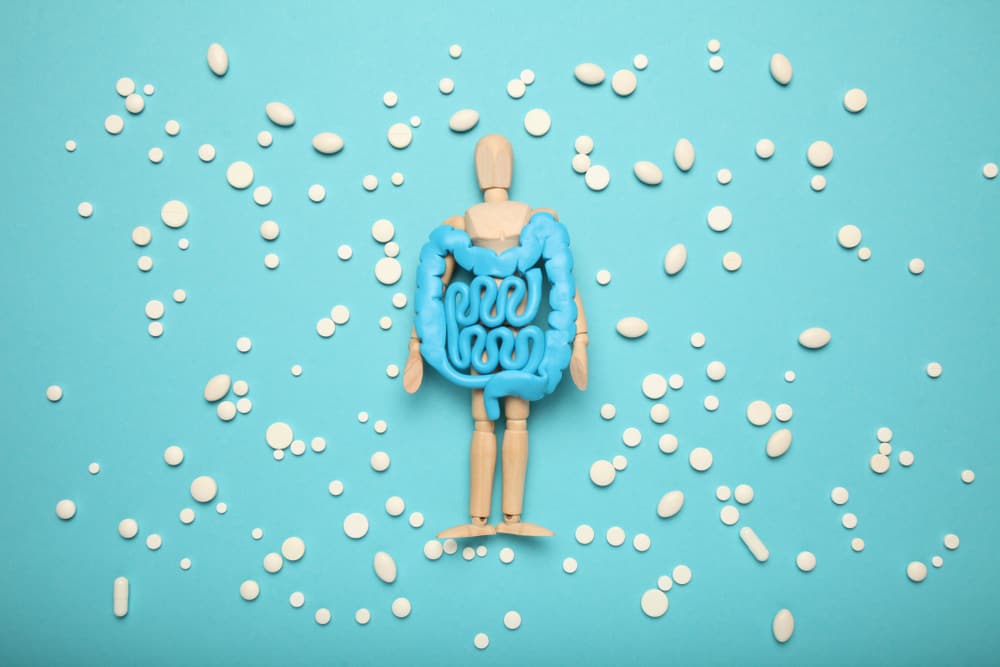 Renew Life Products
Some of the products available in the Renew Life Probiotic line include:
Ultimate Flora Probiotic
Extra Care Probiotic
Adult 50+ Probiotic
Women's Care Probiotic
Ultimate Flora Kids Probiotic
Claims
Renew Life Probiotics Claims
Renew Life claim that their products support digestive balance and harmony apart from improving the body's immune system. According to the company, their probiotics are made from scientifically tested strains from the leading probiotic experts.
Renew life probiotics go through a thorough manufacturing process with only the best and purified ingredients being used. All raw materials are natural with no traces of artificial additives or colors. Notably, brands from Renew Life are gluten, soy, and dairy-free.
Ingredients
Renew Life Probiotics Ingredients
Renew Life probiotics use some of the best bacterial strains as ingredients. They include
Bifidobacterium Lactis
Bifidobacterium Breve
Bifidobacterium Longum
Lactobacillus Casei
Lactobacillus Plantarum
Lactobacillus Paracasei
Lactobacillus Rhamnosus
Does Renew Life Probiotics Work?
Renewal Life claims that the numerous probiotic strains contained in their brands deliver close to accurate results. We did our research on the ingredients and found out the following:
Bifidobacterium Lactis
According to Frontiers in Microbiology, Bifidobacterium Lactis has shown promising impacts in relieving constipation, preventing diarrhea, and helping with colon inflammation. Common in most dairy products, it also plays an important role in digestion.
Bifidobacterium Longum
Bifidobacterium Longum is a common strain of bacteria found in the human and animal gut. A study by Pediatric Research shows that this ingredient boosts the immune system, reduces inflammations in the digestive tract, and helps with constipation.
Lactobacillus Plantarum
Lactobacillus Plantarum is a common probiotic strain in the human colon. a study from the World Journal of Gastroenterology outlines that this bacterium can treat bloating and abdominal pain.
Lactobacillus Paracasei
According to Applied Microbiology and Biotechnology, Lactobacillus Paracasei reduces the effects of allergies that result from taking dairy products. Products that contain this probiotic can also be used to manage cholesterol and blood pressure.
Moreover, Lactobacillus Paracasei prevents the accumulation of excessive fats and hence may be effective in weight management.
Lactobacillus Rhamnosus
In their study, Microbial Cell Factories outlines that Lactobacillus Rhamnosus probiotic strain can help with certain infections by inhibiting the growth of harmful bacterial. Additionally, it can be essential in the treatment of diarrhea.
Weight Loss
Renew Life Probiotics and Weight Loss
Today, obesity is considered a serious problem world. Could it be because many people don't exercise? Or maybe it could be as a result of a poor diet plan?
Whatever the case, Renewal Life promises that their products can be effective in managing your weight. Let's find out how using existing research on the role of probiotics in weight loss.
A study by Nutrition and Metabolism shows that probiotics boost the body's metabolism by improving the wellness of the gut microbiota, which balances the energy intake and output. According to the study, most obesity cases result from an imbalance between the energy taken in and released by the body.
Lactobacillus Paracasei, an ingredient in Renew Life probiotics, prevents the accumulation of fats in the body. This is according to Applied Microbiology and Biotechnology.
Side Effects
Renew Life Probiotics Side Effects
Renew Life probiotics can boost your digestion and improve your immunity. However, before using them, consult your doctor. Some of the side effects that can result from these probiotics include:
Stomach pains
Nausea
Bloating
Vomiting
Allergies
Headaches
Once you notice any of these symptoms, take a break from the probiotics and reach out to your health expert.
How to Use Renew Life Probiotics
Renew Life delivers their probiotics as capsules. You can take one capsule per day. It doesn't matter whether it is in the morning, evening or afternoon.
Cost and Where to Buy
Are you wondering where you can get Renew Life probiotics? It is simple. Apart from purchasing them online at renewlife.com, you can also find them on Amazon.com. They retail at different prices depending on the composition.
Pros and Cons
Pros and Cons
Pros
Uses more scientifically studied strains
May boost digestion and improve immunity
Gluten, soy, and dairy-free
Cons
The supplements are costly
Some have side effects
What Users Are Saying
What Users Are Saying
"This product helps regulate my bowel movement. I had a terrible anal fissure flare up that lasted almost three months. Every bowl movement I was terrified of the pain. I tried eating a high fiber diet with no avail. Then I tried this and didn't need to get surgery. Now I take this daily!"
"I have been taking this product for years as it really worked for me. But it has changed. Not just the packaging but the capsule size. It is much smaller. So I can only assume that the contents have changed. Not only by the size but also by the way my gut has been feeling since taking the new formula. I am very gassy, gas pain with some explosive diarrhea. I have narrowed it down to this. I am unhappy that I just got my 2nd bottle on subscription (that I just ended) of the new formula and removed it from the box and put it in the fridge (out of habit) before I realized this is what was causing my gut issues, as these are expensive. I am changing brands. I find the new lemon smell off-putting as well."
"These have helped me so much… I had terrible gut problems. After taking these for 6 months, that is completely gone.. Now I can enjoy eating eggs again & many other foods I couldn't before.."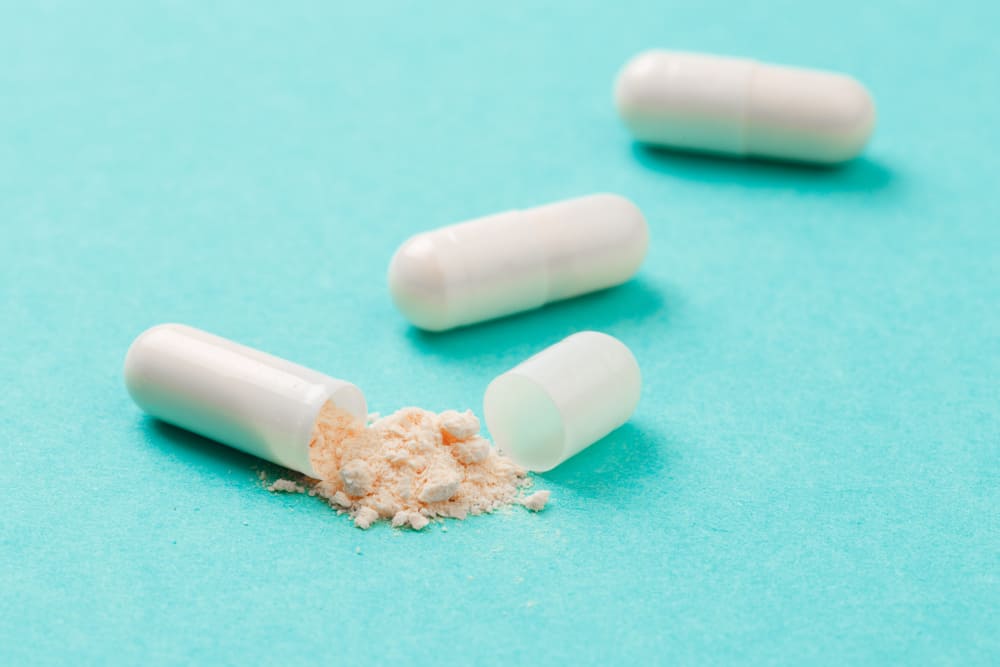 Bottom Line
Bottom Line on Renew Life Probiotics Results
From the numerous studies and researches by different institutions, Renew Life probiotics can be effective in boosting digestion, reducing constipation, and improving immunity. You may also consider using them to manage your weight. However, they may not help everyone, considering some of their side effects and high cost.
This is why is it important to choose a comprehensive program that can not only help you improve your health but also aid in weight-loss. Luckily, there is an existing system available that can do just that.
Noom is one of the best clinically-backed weight-loss programs we have ever seen. Their goal is to help individuals lose weight through their interactive tools, like 1:1 health coaching, personalized meal plans, health tracking, and extensive food logging, just to name a few.
All Dietspotlight readers have access to a free trial offer of Noom for a limited time, so make sure to check this weight-loss system a try!
Learn More About Noom »