Repp Sports Review

- 10 Things You Need to Know
Repp Sports is all about working toward your fitness goals with effective supplements. This is the aim of many companies, so our research team decided to check out what Repp has to offer than no other company has.
Our team dug through the most common ingredients, dove into the side effects you may experience, and pored through the research to show you precisely what this company can actually provide.
Repp Sports can be purchased through their Official Site.
Overview
Who is Repp Sports?
Repp Sports is a supplement company that's clearly focused on fitness and bodybuilding. All of the images on the official website are of bulky bodybuilders – even the image for the extreme weight-loss supplement. If Repp is looking to isolate a small niche of the supplement market, they are doing an excellent job.
Does It Work?
Products Similar to Repp Sports
Company Information
Company and the Better Business Bureau (BBB)
The NutraKey, LLC is the company behind Repp Sports. The company also does business as NutraKey-Health Performance and Macrocap Labs. The BBB rating for the company is an A-. We found no listing for Repp Sports through the Bureau.
Repp Sports Contact Info
Address: 975 Bennett Dr, Longwood, FL 32750
Phone: 407-798-7962
The contact page for Repp Sports lists this same address as the business location.
Scroll below for one of the best products we've seen over the last year.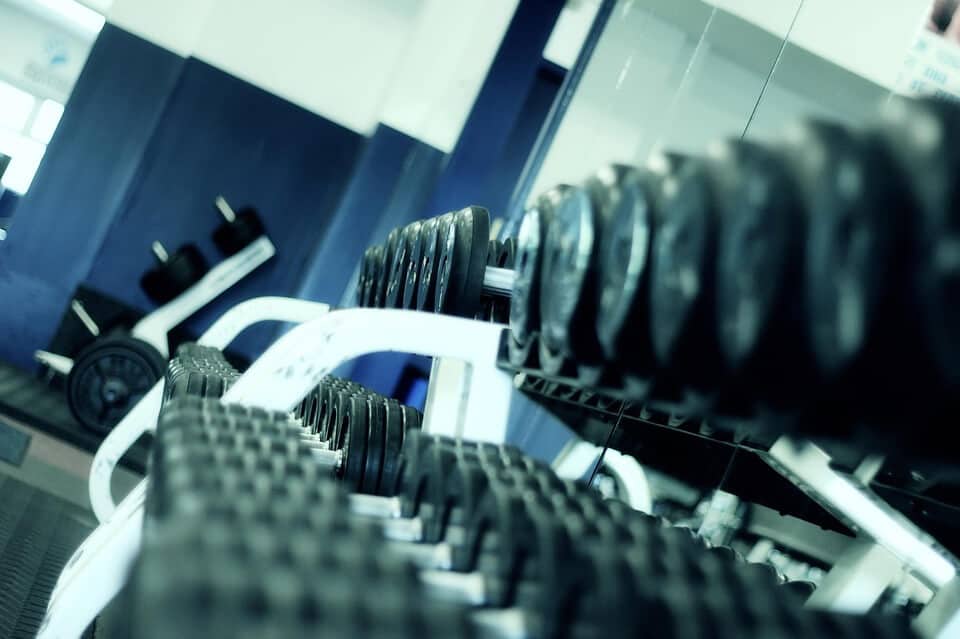 Products
Repp Sports Products and Supplements
The product list from Repp Sports is relatively tight. There are no extra supplements here or there that claim to do the same thing as another from the same product line. All product descriptions include an image of the label, so all ingredients are available for research. We like that type of transparency.
DAA+ Extreme Test
Raze Energy
ReactR
Laxogenin+
Whey+
Broken Arrow Elite
Creatine HCL
Hyper Sleep
Phenibut Relax
Raze Extreme
R-PCT Therapy
ArimiVar
Broken Arrow Atomic
Claims
Repp Sports Claims
Each product from Repp Sports comes with a unique set of claims. A few of those claims include that the fat burner will:
"Target stubborn fat cells

Immediate metabolism accelerant

Sustained no crash energy

Ultra mental focus and clarity"
As for the pre-workout supplement ReactR – the formula is supposed to give the user:
"Intensified pump

Razor-sharp mental focus

No crash at all"
If you hop over to the DAA+ Extreme Test, you find claims that it will:
"Boost testosterone

Enhance performance

Increase muscle mass

Improve recovery"
We also found the claim that Repp Sports has the best tasting energy drink on the market. Some are available with limited-edition flavors.
When it comes to company claims, there's one big one that we found more than once. According to Repp Sports, the company is trying to make you the best Repp you can be.
Ingredients
Common Repp Sports Ingredients
DAA+ Extreme Test: Vitamin D3, d-aspartic acid, and black pepper extract.
Raze Energy Drink: Taurine, potassium citrate, betaine anhydrous, carnitine l-tartrate, l-leucine, l-isoleucine, l-valine, caffeine anhydrous, caffeine citrate, l-tyrosine, choline bitartrate, and alpha GPC.
ReactR Explosive: Beta-alanine, betaine anhydrous, taurine, citrulline malate, acetyl l-tyrosine, alpha GPC, l-theanine, mucuna pruriens extract, huperzine A, caffeine anhydrous, caffeine citrate, theobroma cacao extract, eria jarensis extract, theobromine anhydrous, citrus aurantium extract, hordenine HCl and yohimbine HCl.
Hyper Sleep: Vitamin D3, vitamin B6, magnesium, zinc, GABA, l-glycine, l-theanine, mucuna pruriens extract, and melatonin.
Phenibut Relax: Phenibut
Raze Extreme Fat Burner: Caffeine anhydrous, 2-aminoisoheptane, caffeine citrate, citrus aurantium extract, cayenne pepper, mucuna pruriens extract, acetyl l-tyrosine, choline bitartrate, hordenine HCl, black pepper extract, huperzine A and yohimbine HCl.
ArimiVar: N-acetyl cysteine, androsta-3, 5-diene-7, 17-dione, and black pepper extract.
Ingredient Details
Details on Ingredients
Taurine: Taurine is referred to as an amino acid, though it is actually an amino sulfonic acid. It's also often referred to as a "conditional amino acid." Research in the Journal of Biomedical Sciences claims taurine plays an essential role in heart health and overall wellness.
Betaine Anhydrous: Betaine (anhydrous means powdered) naturally occurs in the body. It is also present in some foods like wine, beets, seafood, and spinach. Supplemental betaine may help with body composition. One study published in the Journal of the International Society of Sports Nutrition says, "six-weeks of betaine supplementation improved body composition, arm size, bench press work capacity … but not strength."
Caffeine Anhydrous: Caffeine anhydrous is a powdered form of caffeine typically added to drinks and supplements. If you combine caffeine anhydrous with coffee, science says it will help you perform better at high-intensity exercise – as per the European Journal of Health Sciences.
Caffeine Citrate: Caffeine citrate is a different form of caffeine, but the two come from the same original source. The same effects of caffeine increased energy, a boost to metabolism, and decreased appetite are all possible benefits.
Choline Bitartrate: We found mention that choline bitartrate is supposed to have a positive effect on memory, but based on research in PLoS One, this is not the case. We found no proven benefits.
Alpha GPC: Alpha GPC is present in food sources like soy and other plants. It is commonly used in natural treatments as a medicine. The chemical is considered a fatty acid. Research in the Journal of the International Society of Sports Nutrition claims Alpha GPC "is effective at increasing lower body force production after 6 days of supplementation" at 600mg daily.
Mucuna Pruriens Extract: The Journal of Mental Health and Human Behavior lists mucuna pruriens as a possible treatment for symptoms of mania. We doubt that this is why the ingredient has been added to Repp Sports products, however. We believe it has something to do with the claim that taking mucuna supplements may improve overall health with antioxidant activity – as per the Journal of Traditional and Complementary Medicine.
Huperzine A: This extract from the Chinese club moss plant may help fight memory-related diseases, based on research in Frontiers in Aging Neuroscience.
Citrus Aurantium Extract: A natural stimulant that works similarly to ephedra or caffeine.
Side Effects
Repp Sports Side Effects
Possible side effects associated with some ingredients used in Repp Sports products include:
Nausea
Excess energy
Trouble sleeping
Jitters and shakes
Increased heart rate
Increased blood pressure
Pros and Cons
Pros and Cons
There are a few things about Repp Sports that we're not 100% behind, but there are some great things about the company as well.
Pros:
Prices are well within the normal range.
The packaging is amazing.
The website is simple to use and vibrant.
If you subscribe to auto-shipments, you can save 10%.
Cons:
There is a lot of caffeine in some of the Repp products.
The website is too centered on fitness and bodybuilding.
The supplements may be too strong for the average dieter.
What Users Are Saying
What Users Are Saying
"This is a HUGE container of protein! It's going to last a while! I love the vanilla flavor, although I feel like it has a bit of a "whey" aftertaste. It dissolves well and is delicious blended as a smoothie with ice cubes and whatever flavor you want to add to your "Ice cream cone" such as peanut butter, a couple strawberries, an oreo, etc… It's a great basic protein that can be used many different ways. I'd even throw it into pancakes or cookies! I would love to see it be sweetened with something more natural like stevia, monk fruit or even xylitol, but other than that I don't have any complaints."
"The product caked up and clumped making it unusable. I only tried it twice before it did this. It was stored in room temperature only and still clumped. Disappointed. Wouldn't recommend buying it. And I'm normally a huge fan of this preworkout brand."
"Good taste, even better energy! RAZE REBELION."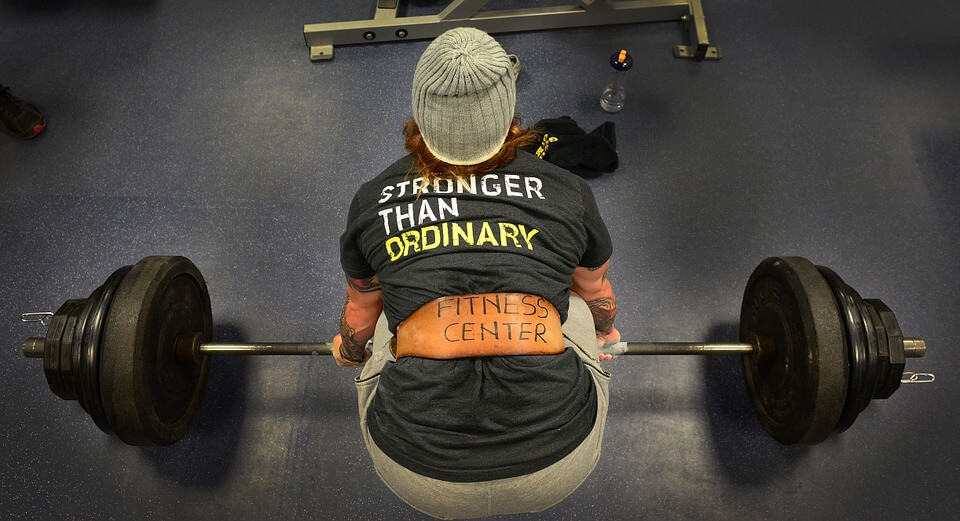 Bottom Line
Bottom Line on Repp Sports
Repp Sports isn't exactly an all-inclusive supplement company. Many dieters will get the wrong idea as soon as they visit the official website because it's packed with pictures of men working out. We like some of the ingredients, don't get us wrong, the vibe just isn't one everyone will feel comfortable with.
If you're in the market for a weight-loss product or you want to track your fitness progress, we suggest an app for that.
Among the best of the best in weight-loss and lifestyle apps is Noom. What's impressive about Noom is that users get human coaching, and the plan is 100% personalized.
The doctors behind Noom wanted everyone to get a chance to see the results they can achieve with the program, so they're offering Dietspotlight readers a free trial offer.
Learn More About Noom »