Updated: 02/13/2018
- Site operated by Boost
According to its makers, Rev Test "doesn't contain any mystery substances – only premium, rigorously researched, natural ingredients." Well, that certainly sounds like something customers would like to hear, but we want to know more. So, we dug into the ingredients and reports of side effects. We also read through hundreds of reviews. Then, we combined it all right here so you have the details you need
Rev Test can be purchased using their Official Site or through Amazon.
Rev Test Readers:
Click here
to find out why we're giving away samples of our product, Boost.
What is Rev Test Booster?
Rev Test booster is a dietary supplement produced by RevLabs. It functions as natural means to boost testosterone levels thereby increasing your sex drive and improve your overall workout performance. High energy, improved stamina and along with endurance are some of the added benefits the product claims to provide. Quality natural ingredients are well researched on and used to provide the ultimate testosterone booster for you.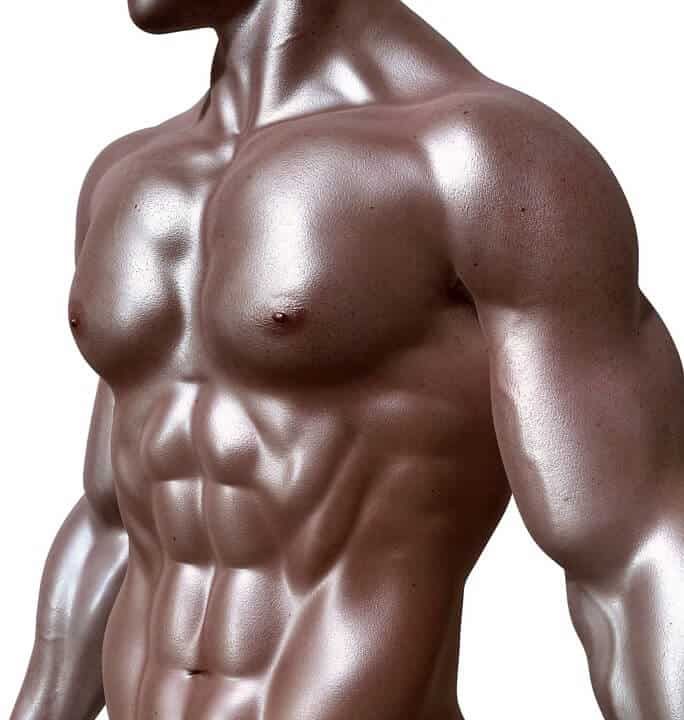 These flashy words are what the product specifies and not necessarily our words. [1]
Products Similar to Rev Test
How Did Rev Test Booster Start?
Rev Test booster is produced and manufactured by RevLabs, a company that came to light in 2012 (hence why the product is sold either as Rev Test booster or Reveals Rev Test). It was formed by three former sports athletes. The company is known for producing various supplements for workout, weight loss, and testosterone boost.
It would seem that Rev Test booster came on the market sometime around 2014. There is not so much about the history of the company, but they have a good presence on social media. You could give them a look. [2]
Scroll below for one of the best products we've seen over the last year.
Rev Test Booster Claims
The product claims not to have any side effects in any area, but we had found this claim to be wanting a little bit because some users had shown some mild-to-moderate side effects when they tried Rev Test booster
In the area of boosting testosterone levels, the ingredients used in making the product have shown tendencies to actually do that. In addition to that, the product claims it can increase the level of testosterone in the body. So, this claim actually holds its own although users have had different reactions to the product.
However, this product has never been used in clinical studies.
All ingredients are natural products, and Rev Test doesn't use any proprietary blends.
Rev Test Booster Ingredients
The ingredients used in making the Rev Test booster (what the company says). The ingredients used in making the product have reports backing up their potency and benefits.
Some of the major ingredients are highlighted below:
350mg of Fenugreek extract: The main ingredient in Rev Test booster. This natural ingredient contains the ability to increase physical energy levels, and also it helps to boosts testosterone in the body.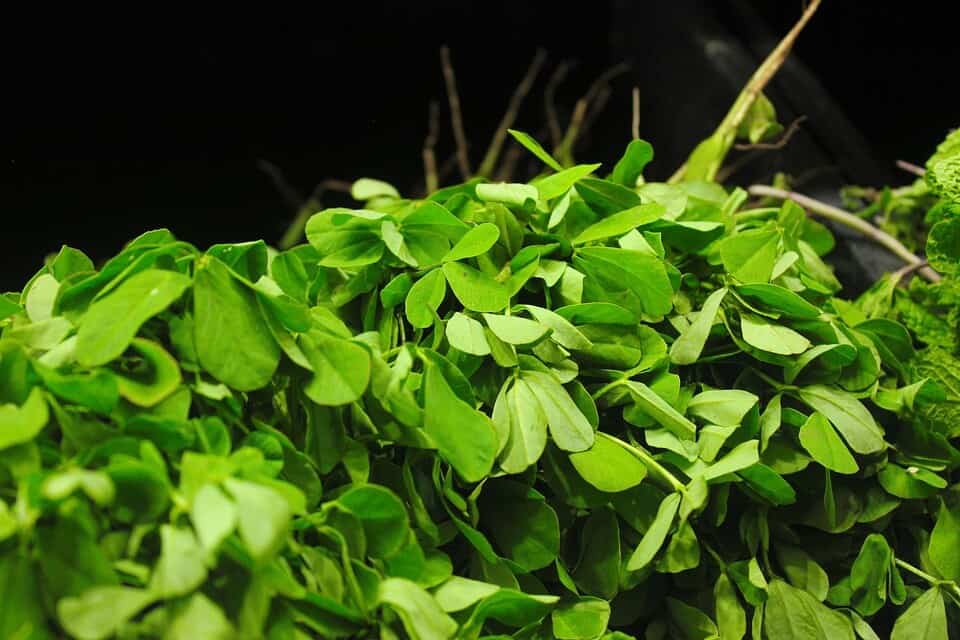 Reports also suggest that it can function as antioxidants as well as an anti-inflammatory, thereby aiding recovery after workouts and preventing fatigue. [1]
200mg of Tribulus Terrestris extract: this is Another natural product that tends to boost the testosterone levels as well as enhance the rate at which muscles grow.
Building up of muscles, and an increase in energy and stamina levels are some of the benefits tied to this ingredient. [3]
100mg of D-Aspartic Acid: this amino acid truly stands out as one of the most effective natural testosterone boosters out there. It is known to boosts testosterone levels. [4]
200mg of Di-Indolymethane: this prevents the increase of estrogen (the opposite of testosterone) in the body. So, in a general sense, it helps to regulate the hormone levels in the body. [5]
Epimedium 4:1 extract: another name for this product is Horny goat weed. As the name suggests, it is known to improve sexual drive and sexual activity.
It can also help improve your sexual stamina and endurance. [6]
Does Rev Test Booster Work?
There would be no straight answer to this question if we were to be plain with you. In answering if it works, we would rearrange the question to say, "which area does Rev Test booster work the most?"
Truth is the product contains natural ingredients known for improving and enhancing testosterone levels and increasing sex drive as well as improving energy levels. Tribulus Terrestris, as well as Fenugreek, are some of the natural ingredients known for such benefits that are present in Rev Test booster.
With that said, it's likely that the product is bound to work to some extent, but the reviews about it are on both sides. There are some that specify the product does actually as it says (some of these might be fake reviews) and they are those that are completely indifferent about the potency of the supplement.
In theory, Rev Test booster will work because of the natural ingredients present in it, but with the way it goes with some of these testosterone supplements, you can never tell.
Rev Test Booster and Benefits
Before buying any product, we usually have this question on our minds "what benefits would I be getting from this product?". The same can be asked of the Rev Test booster – what are the benefits?
Well, we are here to answer that question and satisfy your curiosity. Having your testosterone levels up (most especially for males) can only do you much good. The way science talks about it is that the more testosterone in your body as a male, the more bodily functions you would be able to perform. Rev Test Booster Benefits are tied to the increase of testosterone in body and other advantages that comes with it, and we've identified some of these benefits below: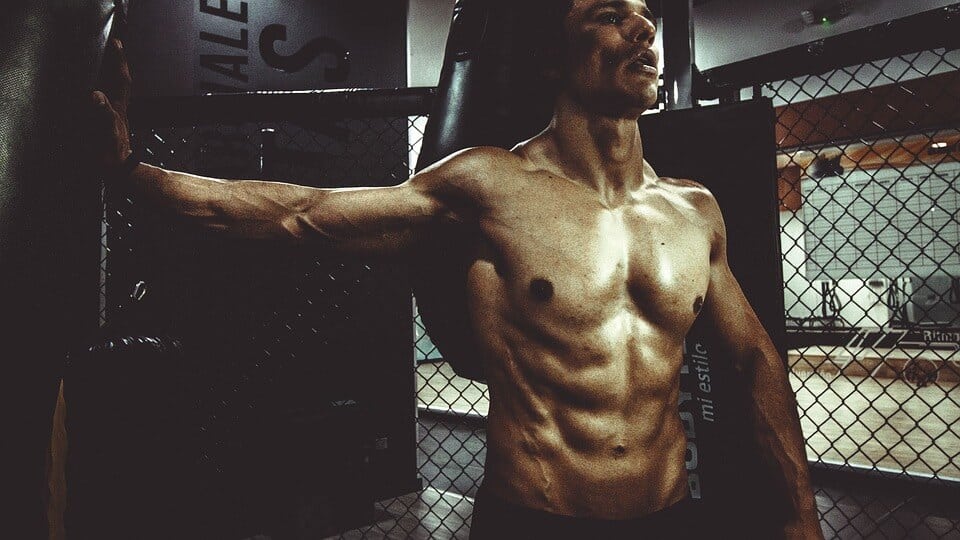 Boosts and increase testosterone levels in the body
Helps to build up a lean muscle mass
Reduction in calories
Reduction in body fat
Helps in the distribution of even mass around the body
Helps to release and maintain high level of physical energy
Provides muscles with great shape
Gives maximum muscle pumps
Helps in building up muscle strength
Improved stamina levels
Details on Rev Test Booster and Weight Loss
Here is the way science explains it, you see, a high level of testosterone aids in building muscle, and lean muscle mass  indirectly cuts down on unwanted weights and fats around the body. So, an increase in testosterone levels will lead to a reduction in weight. Therefore, it goes without saying that there will often be a subsequent weight loss accompany the increase of testosterone in the body.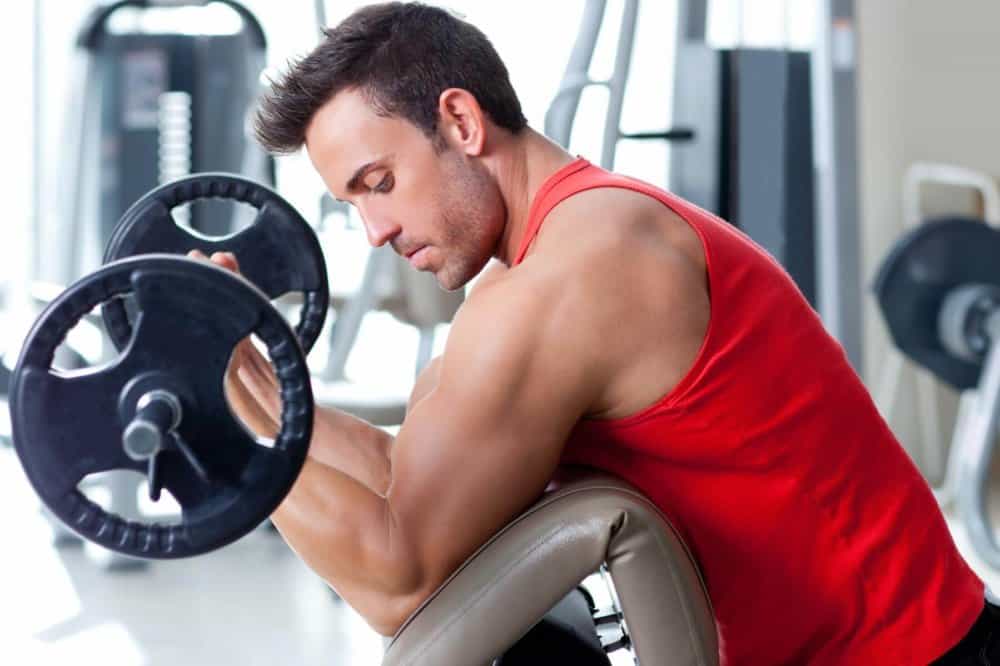 Rev Test booster helps to improve and enhance the testosterone levels of the body (what the product claims) and as such part of the benefits that should come with it, is the ability to help you lose those extra pounds of weight. Having the ability and doing the work are two different things, the results about the ability for the product to aid weight loss is on both sides. Some users have attested to the fact that it worked (their testosterone levels went up and subsequently their muscle mass improved which lead to a reduction in weight). While for others, nothing happened.
One way to look at it is that Rev Test booster isn't primarily a weight loss supplement, but the weight loss ability is a secondary benefit that comes from your increased testosterone levels when you use the supplement.
So, taking that into consideration, if the supplement works (if it boosts your testosterone levels,) then it should cut down on your weight and make you well ripped and in shape.
How to Use Rev Test Booster
Part of what makes a supplement effective is the dosage and method used in taking it. The companies usually provide suitable advice about how to use their supplement because from their research and studies, that's how to generate the best results.
It is very important you pay attention to the specified dosage in any medical supplement. Failure to adhere to dosage instructions can lead to one or two complications that we might not be prepared for.
With the Rev Test booster, the supplements can be utilized both on workout days and non-workout days alike, and it is advised to stick with the Rev Test directions when using the product.
In regards to Rev Test dosage, it is suggested, that on workout days, you use of 1 serving consisting of 2 capsules at least 30 minutes before your workout session begins, preferably with a glass of water.
For non-workouts days, the same serving of 2 capsules should be taken just before (at least 30mins before) breakfast with a glass of water.
Potential Rev Test Booster Side Effects
The question "what are the Rev Test booster side effects or what are the potential side effects of Rev Test booster would always be asked by consumers whenever a medical supplement comes into question.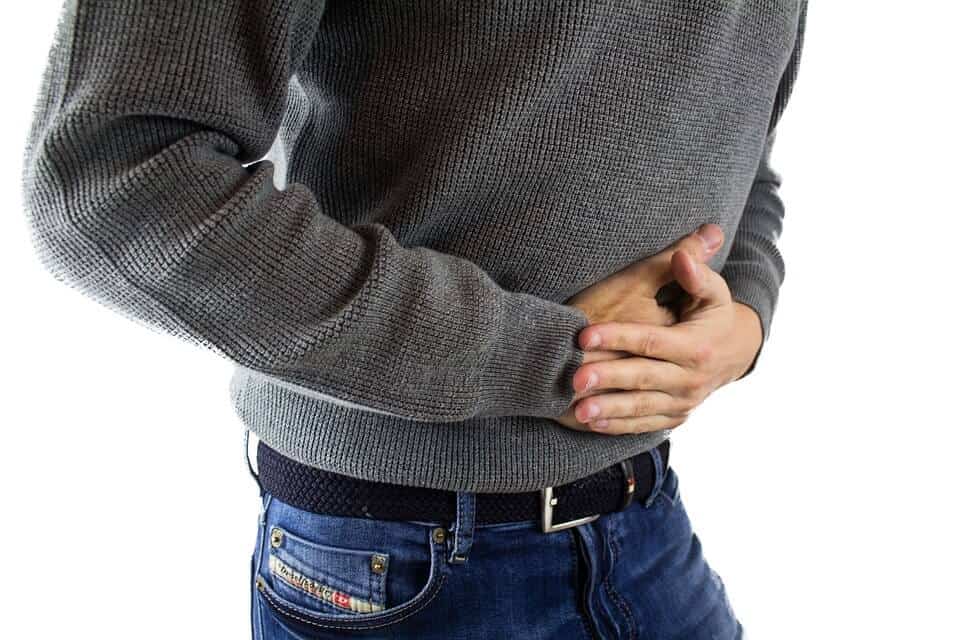 By virtue of Rev Test booster being a supplement and putting into consideration various reaction levels of users, various users will experience different types of reactions with different types of these drugs. The issue of side effects when it comes to drugs will always arise.
Most drugs whether we like it or not are made with substantial ingredients. These can lead to adverse effects on our body.
But even at that, there are still some drugs/supplements that are well-constructed, with the right ingredients and formulas and despite all these, they would still affect the consumer negatively due to allergic reactions.
Also, an overdose or underdose of any particular supplements might lead to potential adverse effect and as such great attention has to be taken especially when it comes to dosage of drugs/supplements
The ingredients used in the production of the Rev Test booster are all from natural sources, and as such, little or no Rev Test side effects are commonly reported by users (as stated in the company's website).
We've done a little digging of our own, and we found out that all is not rosy in Rev Test booster land. There have been some cases of side effects mentioned (although this could be as a result of some of the ingredients in the product).
Commonly Reported Rev Test Side Effects
Nausea
Mild to a severe headache
Stomach upset
Heartburn
Sour mouth
Dry mouth
Dizziness
Thirst
Rev Test Booster Product Warnings
Product warnings, in general, shouldn't be taken lightly. They are usually stated to keep consumers in the safe. For your part, you should always seek out for product warnings before taking supplements to avoid certain risks and hazards.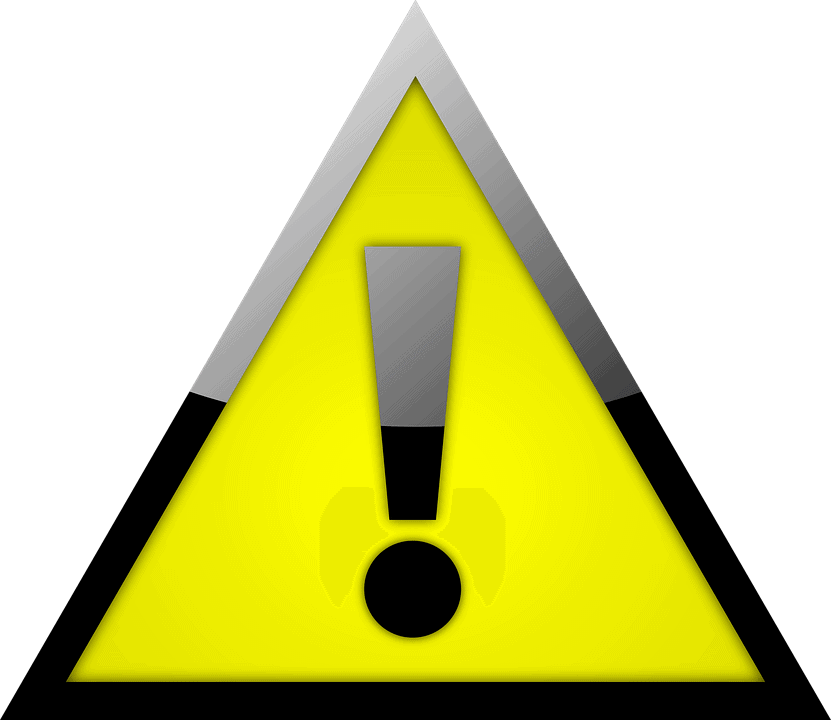 Rev Test booster comes with its own product warnings and they are highlighted below:
DO NOT use this product in any way if the seal is broken or if the lid of the product container is missing or damaged
DO NOT take the booster along with other medications
The supplements should be kept out of the reach of children
Keep away from the reach of pets
Persons aged 18 years and below SHOULD NOT use the Rev Test booster except they've taken medical advice and are authorized to take the product
If you are in any way allergic to the ingredients used in making Rev Test booster DO NOT use the product
Store in a dry as well as cool place
DO NOT take this product if you are suffering from any condition. If you must, seek advice from your doctor.
Rev Test Free Trial
RevLabs, the company that produces Rev Test booster, usually offers the product on a free trial basis.
But there is a twist to it: the Rev Test free trial has met a lot of backlash because of the fees it charges. The irony of the free trial is that it is not free in any way. You are charged $4.95 immediately when you sign up for the free trial, and not just that, you would also be charged a full $89.74 (this just too much Rev Test price) when the free trial isn't canceled after 14 days. There are more affordable ways to get RevTest booster rather than falling prey to the free trial debacle.
Any Rev Test Booster Lawsuits?

Even though the overall feedback as regards the Rev Test supplement is a bit of both side (positive and negative). It will interest you to know that there are no known cases of lawsuits recorded.
Mind you, based on some of the Rev Test reviews we've researched on and some of the user's feedback, we can say that there have been complaints about the potency of the supplement, side effects of the drug, and also the free trial charges that are placed on you unknowingly.
Despite these complaints, no court filing has been recorded.
Rev Test Booster Alternatives
Muscle Rev X: It can be very difficult to distinguish between Muscle Rev X and Rev Test booster,  going from the fact that they carry out practically the same function despite different ingredients. So, both Muscle Rev Xtreme and Rev Test booster can serve the same purpose.
Rev Booster: Contains safe and natural ingredients that help boost your energy levels and at the same time helps to improve your strength. It is also quite handy when it comes to improving libido and sexual drive.
Prime Male: The ingredients are potent and are well combined to give you the best of results. It boosts your testosterone levels easily. A drawback of this product would be it is not so effective when it comes to weight loss.
Also: read our Boost Testosterone Booster Kit review »
15. The Bottom Line on Rev Test
So, should you spend your hard-earned money on Rev Test testosterone pills? Well, we like that this supplement contains natural herbs. It's also nice to see that you can easily buy this formula online. However, we have some doubts about this product because some users have complained of no real results. Furthermore, we're a bit leery of the discouraging comments regarding side effects.
If you really want to boost testosterone levels, improve libido and enhance muscle strength, we recommend you choose a product that's supported by published research, does not lead to any harsh side effects and is backed by positive user reviews.
Among the best products we've seen this year is one called Boost. This potent formula contains nine key ingredients. Some of them are shown to help increase free testosterone levels, boost libido and improve muscle strength and recovery after workouts. We have not found any user complaints at all, and customer comments posted online express people are seeing real results.
The makers of Boost are so excited about their product they're offering every customer a 120-day money-back guarantee and 2-Week Sample.
Learn More About Boost »