RoxyLean Review

- 21 Things You Need to Know
As a thermogenic fat-burner, RoxyLean has drawn our interest largely due to its price point and availability. The company claims that you will achieve your desired fat-loss results in no time using their product. However, with one of Thiamine's main ingredients having questionable safety information, we wanted to know more before deciding.
So, we asked our research team to help us find out more. They looked into the ingredients, examined the side effects, clinical studies, and user reviews on both the product and the customer service. We then compiled all of the information you might need on RoxyLean into this article. Read on to get the Bottom Line on the product and the company.
RoxyLean can be purchased through their Official Site.
Overview
What is RoxyLean?
RoxyLean is an over-the-counter thermogenic fat burner. It is a medi-biological supplement that aids in weight loss and is a super-concentrated thermogenic pill that can speed up metabolism and increase energy.
It is made from natural herbs known to assist with weight loss. RoxyLean says it burns fat suppresses your appetite, and helps you achieve your desired weight goal, but what does some of the ingredient research say?
BioMed Research International: Although white willow is known to be a common ingredient in weight loss remedies, there are few studies actually investigating whether these claims are true.
Medical Hypotheses: When yohimbe was supplemented before exercise in this study, subjects experience some weight loss.
StatPearls: Goldenseal may help reduce inflammation, which can in turn affect weight.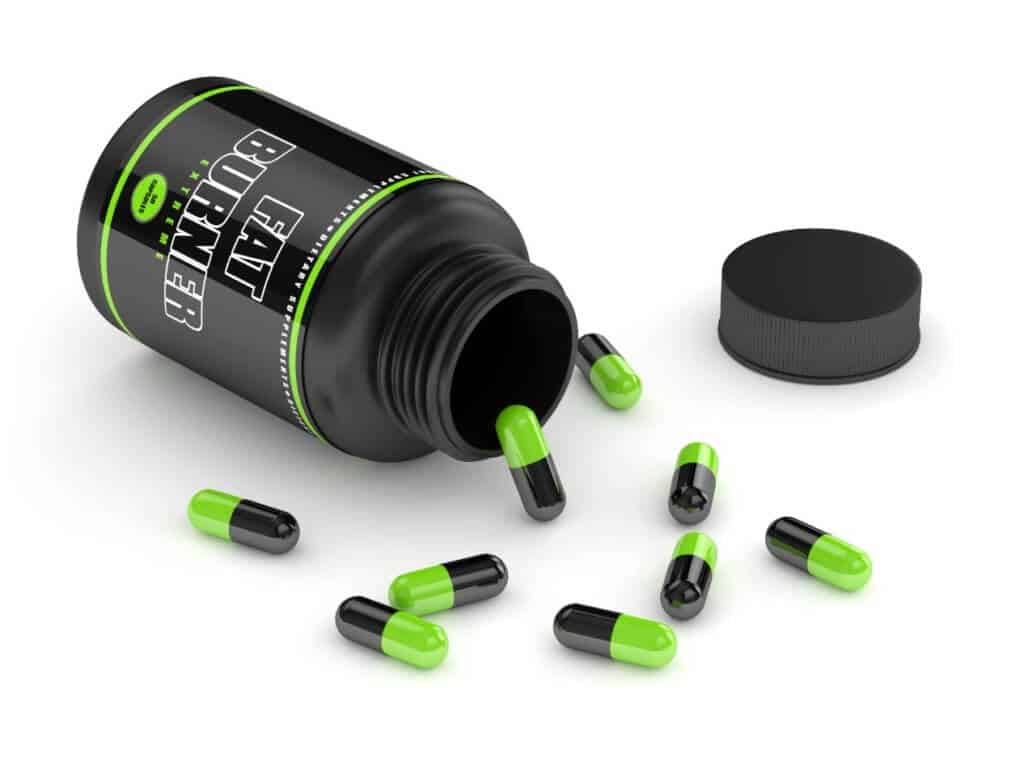 RoxyLean Competitors
Company Bio
How Did RoxyLean Start?
RoxyLean is manufactured by BPI Sports in Hollywood, Florida, the most recognized and fastest-growing nutrition company in the United States.
Scroll below for one of the best products we've seen over the last year.
Claims
RoxyLean Claims
BPI Sports supplement RoxyLean is a potent fat burner. As a highly concentrated thermogenic, BPI claims that you shed the pounds in no time by using RoxyLean.
RoxyLean is a highly-concentrated supplement, and it features a synergistic and potent mix of ingredients that increase your metabolic activity to achieve your desired results.
Apart from shedding weight, it also helps to suppress your appetite and reduce hunger cravings.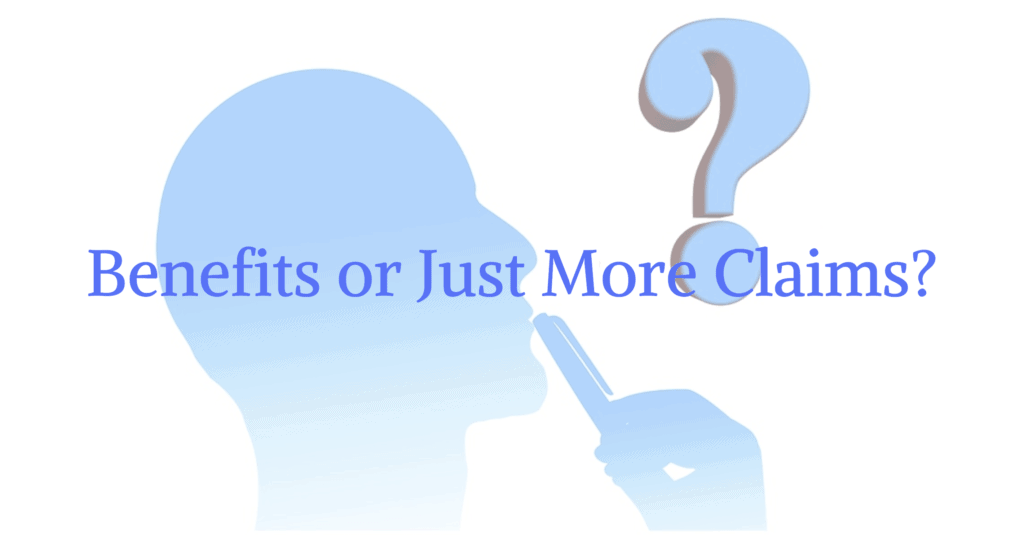 The supplement does not cause jitters and is designed to provide users with an unlimited energy supply by turning their bodies into fat-burning machines.
The weight loss supplement is also claimed to improve your mood, give you mental clarity, and boost your energy levels to be more productive.
Ingredients
RoxyLean Ingredients
RoxyLean's ingredients and quantities are:
Thiamine (Vitamin B1): 185 mg
Niacin (nicotinic acid): 30 mg
RoxyLean's Proprietary Blend: 510 mg
Caffeine (caffeine anhydrous) – burns fat, boosts metabolism
Lemon (Citrus lemon) – suppresses appetite, decreases bloating
Adhatoda extract (Adhatoda Vasica, leaf)
Yohimbine extract (Pausinystalia Yohimbe, bark) – promotes fat loss
Goldenseal (Hydrastis Canadensis) – natural diuretic, eliminates water
White Willow extract (Salix Alba, root) – burns fat
Chinese skullcap (Scutellaria Baicalensis)
Rauwolfia (Rauwolfia Serpentina)
Where To Buy
Where Can You Buy RoxyLean?
You can purchase RoxyLean from the BPI Sports website(BPI Sports). RoxyLean is also available online at Amazon.com. Be careful if buying from a third party dealer as the chances of counterfeit products in high.
Price
Price of RoxyLean
One bottle containing 60 capsules, a two-month supply, costs between $17-$26. The variation in amount depends on where you buy the weight loss supplement. On the GNC webpage, RoxyLean costs $39.99, though it is available for cheaper on other supplement online stores.
Directions
Recommended Dosage and Instructions
The recommended dosage of RoxyLean is one pill per day (725 mg).
When taking RoxyLean, it is also recommended that you drink a lot of water throughout the day to stay hydrated.
Drinking water is critical as the thermogenic pill will make you sweat more and urinate frequently.
Users should take the pill on an empty stomach before consuming a morning meal or consult your physician on their recommendations.
How It Works
How Does RoxyLean Work?
The ingredients used in RoxyLean give the user energy and speeds up the metabolism to burn calories and achieve their desired results.
Does It Work?
Does RoxyLean Work?
There are many differing reviews related to RoxyLean and its effectiveness. On the official GNC website, users provided mixed reviews about the supplement. Many users were happy and met their desired weight goals.
They got trimmer physiques, were happier, and felt healthier after taking the supplement.
However, some users claimed that the product was not adequate for them and had no results. They also said the supplement was a waste of money.
There were also many mixed reviews on the bodybuilding website. The adverse effects that many users experienced were often positive results for others. From all the reviews, it can be deduced that RoxyLean, while sufficient for many, was too strong for others.
The Research
Research Conducted on RoxyLean Ingredients
There is no scientific research available to back the claims of the RoxyLean formula. However, there is research on the individual ingredients.
The first ingredient, Thiamine, comes in large quantities in RoxyLean. According to the Mayo Clinic, 'Thiamine is likely safe when consumed daily by mouth and in amounts considered to be RDA."
If used to treat specific conditions, then safe Thiamine levels are "possibly safe: 50-100 milligrams taken by mouth daily for 3-6 months; 50-100 milligrams injected into the vein 3-4 times daily, and 5-200 milligrams injected into the muscle in five divided doses over two days."
The Canadian Journal of Hospital Pharmacy describes the regulations for thiamine administration.
Thiamine is also known to increase the risk of seizures, muscle relaxation, immune changes, skin irritation, weight changes, slow heart rate, and more.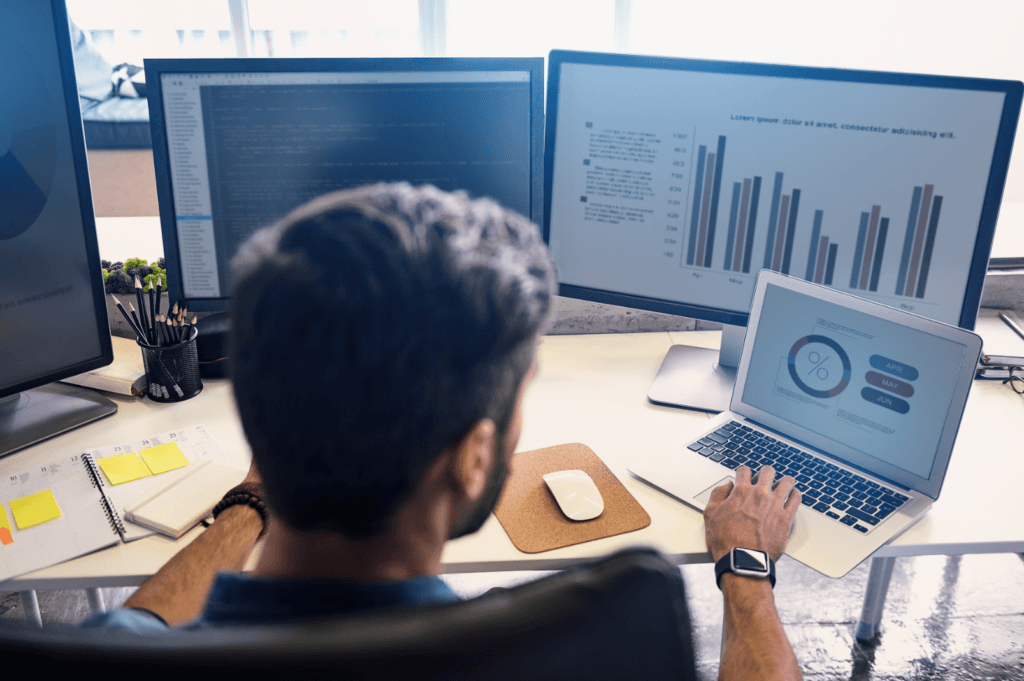 Phytotherapy Research published a study in 2015 on the use of White Willow bark. The study showed that using the bark was effective at reducing chronic lower back pains and joint pains.
These studies, however, have not yet been conducted on humans. White Willow has also been used for years to fight inflammation. The modern-day aspirin also acts as a blood thinner, which can result in abnormal bleeding.
One ingredient that is commonly used in most weight loss supplements is Yohimbine.
Although useful, Yohimbine comes with many side effects such as skin rash, flushing, rapid heartbeat, frequent urination, nausea, vomiting, and more, based partly on research completed by Examine.com.
If you have any pre-existing medical conditions, do not take Yohimbine without consulting your doctor.
Another ingredient found in RoxyLean is Niacin. According to the Mayo Clinic, niacin does not play a part in weight management. However, it is useful in improving joint flexibility.
The only ingredient in RoxyLean that boosts energy levels is caffeine, which is also available in coffee, diet pills, or energy drinks.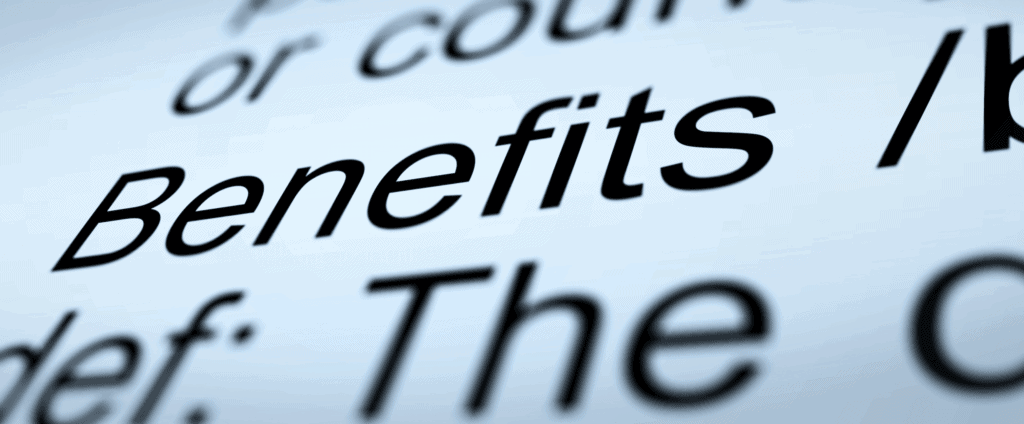 Benefits
RoxyLean Benefits and Results
RoxyLean is an ALL IN ONE formula that will torch fat. It is designed specifically for those looking to shed weight and achieve their desired weight goals.
The benefits that RoxyLean provides include:
Weight Loss
The powerful formula is highly concentrated with synergistic and potent ingredients that will boost your metabolic rate and give you the desired weight loss results.
Appetite Suppressant
The thermogenic formula shreds fat and aids in curbing the appetite between meals and reducing any cravings to achieve a healthier and more controlled diet.
Nonstop Energy
RoxyLean doesn't cause crashes and jitters. The supplement is designed primarily to provide an unlimited energy release supply that will turn your body into a fat reducing machine.
Sharper Focus and Well-Being
The weight loss supplement will enhance your mood, provide you with more focus and greater mental clarity to achieve a better workout, and enjoy a more productive day.
Below are some additional health benefits of RoxyLean:
Fewer chances of jitters
More energy
Increased metabolic rate
Enhanced mental focus and clarity
Burns fats
Suppresses appetite
Weight Loss
RoxyLean and Weight Loss
The supplement claims to burn fat and suppress your appetite. Many reviews have also shown that Roxylean has helped burn fat and efficiently suppress their appetite.
RoxyLean is an effective weight management formula, and research shows that its components have positive and remarkable effects on weight management. However, it is recommended that the supplement is used along with a proper exercise program and a healthy diet.
Side Effects
Potential RoxyLean Side Effects
No clinical testing has been conducted on RoxyLean as a whole, and there have been no reports related to any side effects. Manufacturers do warn users that they may experience some symptoms from the high caffeine levels, such as: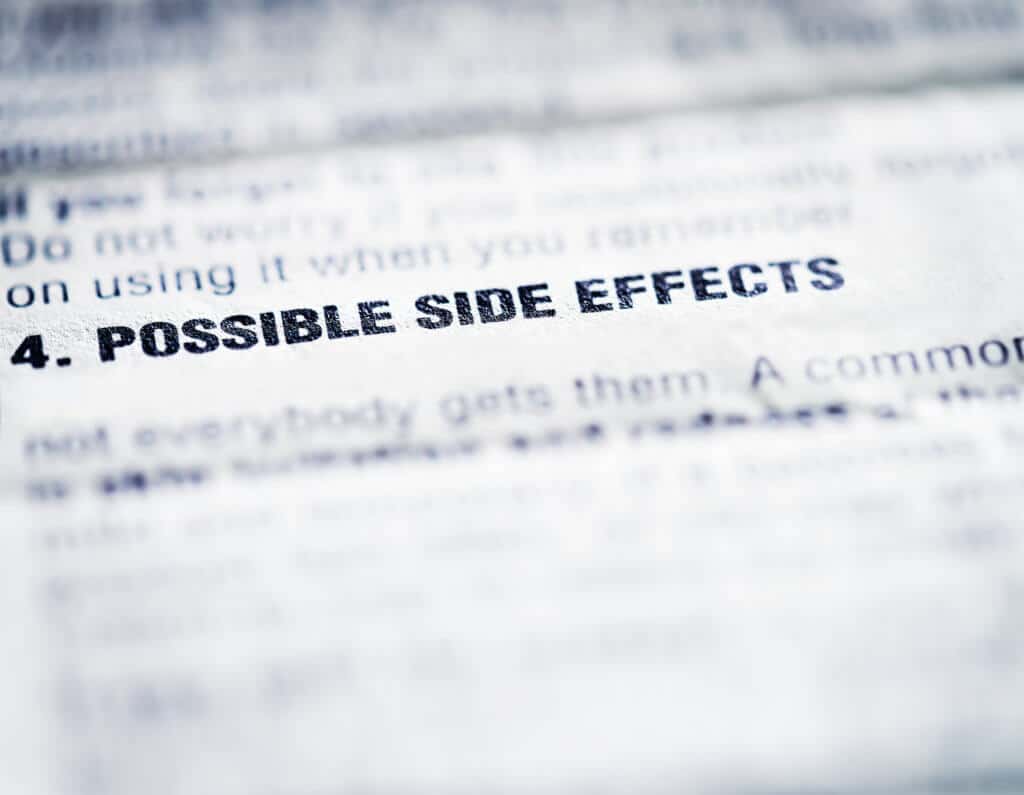 Nervousness
Irritability
Sleeplessness
Rapid heartbeat
Niacin can also cause some of the following side effects:
Flushing
Headaches
Itching
Sweating
Chills
Tingles
Product Warnings
RoxyLean Product Warnings
The following warnings are provided for those interested in using the product:
Take no more than one capsule per day due to the high amount of caffeine.
Children under 18 should not use RoxyLean.
RoxyLean shouldn't be used for more than eight consecutive weeks.
Pregnant women or women that are lactating should not take the supplement.
If you have pre-existing medical conditions, consult your doctor before taking the supplement.
Do not use RoxyLean with caffeine or other stimulants.
Stop taking the supplement if you experience an upset stomach or two weeks before surgery.
Is It Safe?
Is RoxyLean Safe?
However, it seems no formal research done on RoxyLean, although its ingredients have been researched extensively. Unfortunately, little is known about the supplement as a whole and whether it is safe to use or not. The one fact is that caffeine levels are high and may cause some side effects.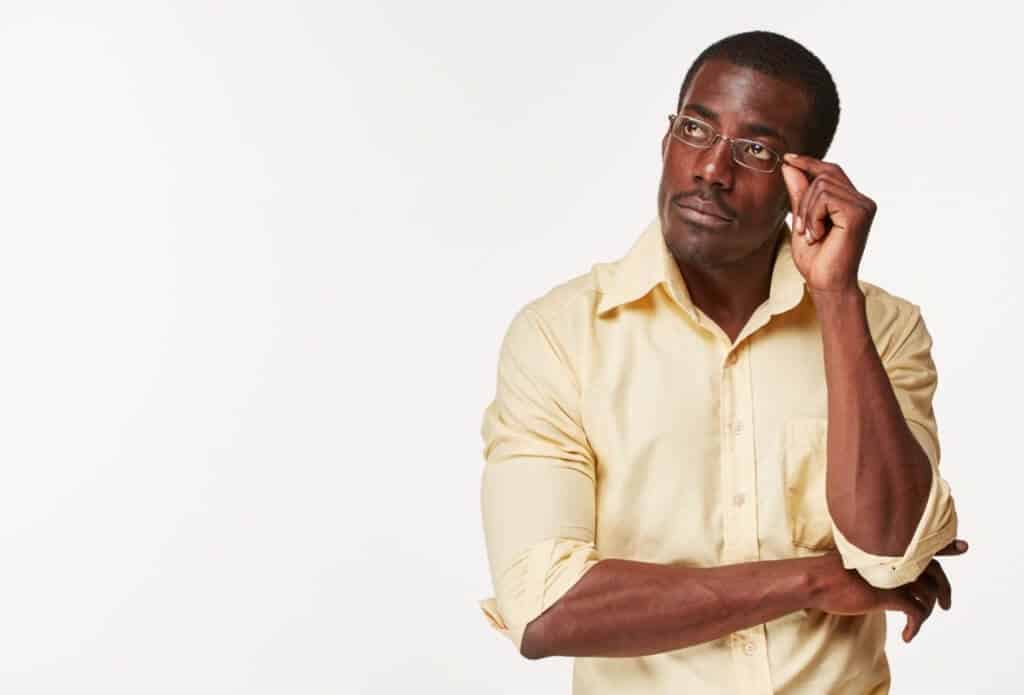 RoxyLean also has a published warning label that provides some precautionary measures and states that the pills are only for those looking to get rid of a few pounds. The manufacturers of RoxyLean also encourage users not to take the supplement with any other supplement.
Alternatives
RoxyLean Alternatives
Alternative weight loss supplement to use instead of RoxyLean include:
RoxyLean vs. OxyELITE Pro
OxyELITE Pro is also a thermogenic weight loss supplement like RoxyLean. They both heat the body by boosting the metabolism, which assists in weight loss. However, unlike RoxyLean, OxyELITE Pro is considered more efficient as it is backed up by scientific studies and has more benefits.
Reviews
RoxyLean Real Reviews
RoxyLean is given 4 stars out of 5 on Amazon. It is a diet supplement that can be purchased easily on the web and used anywhere. The pills work by converting nutrients into energy that helps burns fat.
Users also recommended that those interested in using RoxyLean consult their doctors before trying the supplement.
It is a potent supplement that can cause some side effects in people because of its potency.
However, those who can tolerate any reactions will find the supplement useful for them as a weight-loss tool. In addition to being useful, it is very inexpensive.
Despite its effectiveness and relatively cheap cost, users should opt for a diet supplement with solid science backing it up and whose ingredients have been clinically tested and pose no unwanted side effects.
Pros and Cons
Pros and Cons of RoxyLean
Pros
Low cost
Award-winning manufacturer
No jitters
Cons
Lack of clinical testing
Mixed customer reviews
Where To Buy
Where to Buy RoxyLean
RoxyLean can be purchased at the official website,  Amazon, GNC, VitaminShoppe, and Bodybuilding.com.
What Users Are Saying
What Users Are Saying
"This is the 4th time purchasing these supplements because they work really well. I've lost about 30 lbs with these including diet and exercise. I experience a temporary flushing 10 minutes after taking them."
"My husband and I were both taking this. After a couple of days we both developed allergic reactions to the pill. We both were covered in red splotches, our faces and neck were burning, and we both felt horrible. I do not recommend this!!"
"With a dedicated workout routine, and proper diet this actually works!"
Bottom Line
The Bottom Line on RoxyLean
RoxyLean is a fat burner and thermogenic. The supplement is from a trusted brand, and BPI even offers a blend backed by some research. However, even when there are benefits, they are alternatives.
Weight management involves a healthy diet, exercise, and clinically-proven program fitting your plan.
Among the best programs we've seen this year is one called Noom. The idea behind the doctor-designed program is a combination of human interaction via one-on-one coaching and personalized meal plans, and other expert tools and tips.
Also, the makers of Noom are so excited about their program they're offering free trial offer to Dietspotlight readers.
Learn More About Noom »