RuckPack Review

- 18 Things You Need to Know
RuckPack Combat Nutrition is a peak-performance supplement shot. It is "designed to help you stay cool, alert, driven, and physically ready." All of this in an energy shot?
Our research team went on a fact-finding mission learning about the benefits of the ingredients, potential side effects of the ingredients, and any studies supporting the claims. Then, we gathered the details to give you the bottom line.
RuckPack can be purchased through their Official Site.
Overview
What is RuckPack?
RuckPack is a supplement company. One of the signature products is an energy shot designed to help improve mental acuity and endurance levels so you can "operate at maximum capacity," especially when it counts the most. Unlike other energy drinks and shots on the market, it is not supposed to cause any jittery side effects or crash. The effect of caffeine will differ for each person, so no company can promise no crash and burn, but what can science tell you MAY happen with you use the RuckPack energy ingredients?
Journal of Basic and Clinical Physiology and Pharmacology – "Caffeine is the most popular drug consumed worldwide. Approximately 80% of the world's population consumes a caffeinated product every day, and 90% of adults in North America consume caffeine on a daily basis."
Nutrients – B-vitamins may help energy metabolism, as well as healthy cognitive function. These vitamins are included in numerous other energy drink brands as well.
Examine – Theacrine has stimulant effects. What's more, some research shows it may help boost your energy levels and focus, like caffeine, but with less of a side effects.
Aside from the energy shot, RuckPack now offers several different supplements to meet different athletic and performance needs. These products are manufactured in the USA, and 10% of the profits benefit military charities, including the Navy Seal Foundation, Green Beret Foundation, and MARSOC Foundation.
Products Similar to RuckPack
How Did RuckPack Start?
RuckPack was founded by Marine Special Operations Forces fighting on the battlefields of Afghanistan. When soldiers needed a supplement helping with focus, alertness, energy, and the physical demands of being in the field, they asked some supplement companies to make such a product. Still, when they didn't, they decided to make it themselves.
Marine Corps Major Rob Dyer was the founder and CEO of RuckPack CEO. Having since stepped down, the current CEO is Marine Special Operations Officer (Ret.) Derek Herrera.
Scroll below for one of the best products we've seen over the last year.
RuckPack Shark Tank
RuckPack was created on the battlefield of Afganistan but has entertained quite the audience in the states. In 2012, the supplement company made an appearance on SharkTank. Two of the five invested in the company.
RuckPack Combat Nutrition Products
RuckPack Combat Nutrition products available:
Energizer
Natural Athlete Series Whey Protein
RuckPack Contact Info
RuckPack Combat Nutrition
69 Franklin St.
Annapolis, MD 21401
833-201-4874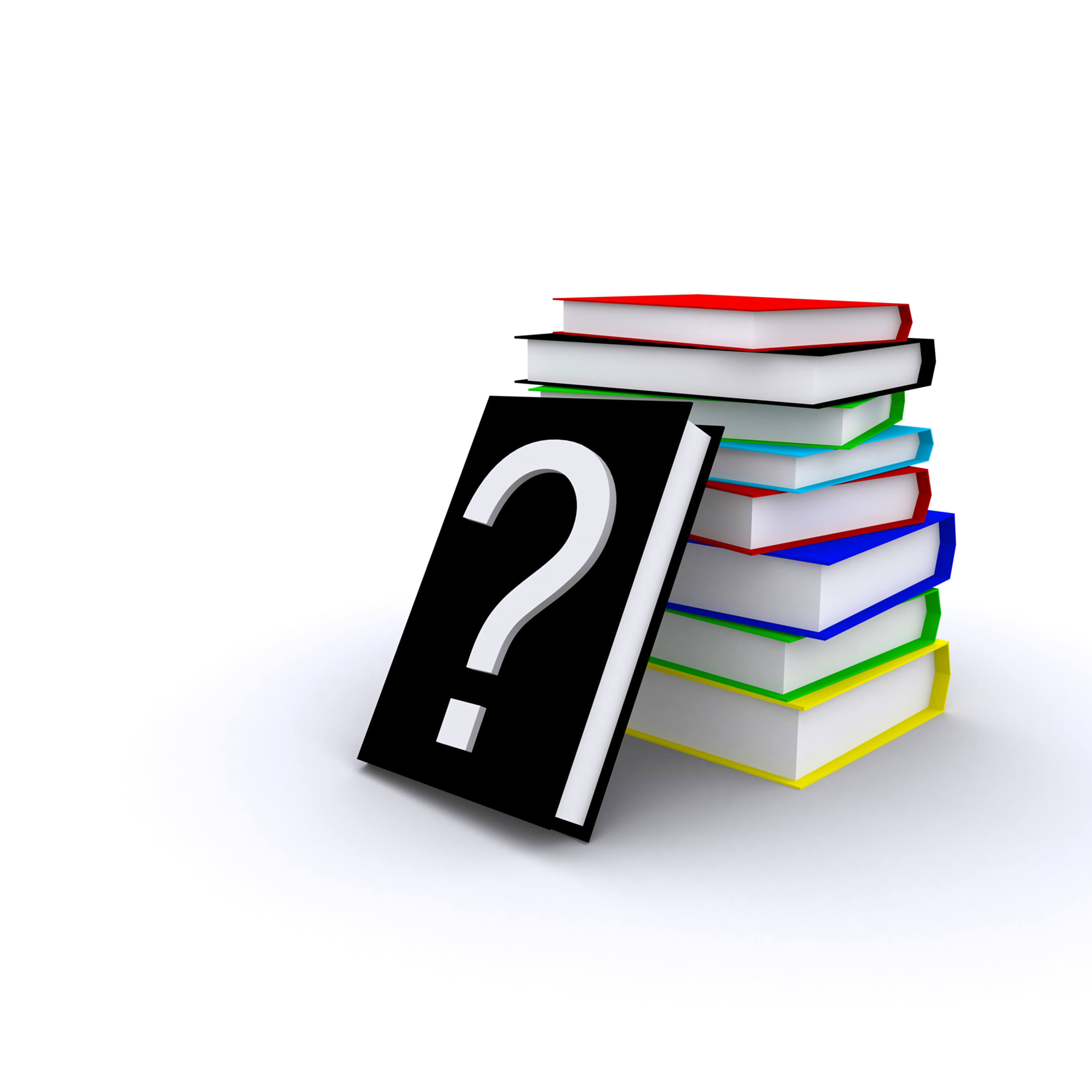 Claims
RuckPack Claims
RuckPack is a part of a category all to itself. It's marketed as a nutritional supplement and energy shot. While it helps deliver heightened physical endurance, mental acuity, focus, concentration, and time-released energy.
Designed and tested by US Special Operations Forces, this product offers a multi-dimensional approach and phased delivery system to help you get "physically ready to ramp up when needed." What's more, it contains well-researched ingredients providing a "mature kind of energy," but do not jar the senses with artificial stimulants and high levels of caffeine. It's both an energy supplement and nootropic.
Ingredients
RuckPack Ingredients
RuckPack ingredients include:
Amino Acids
According to MedlinePlus, these are the building blocks of protein and come from meat, eggs, dairy products, seafood, nuts, legumes, seeds, and whole grains. They include valine, leucine, lysine, isoleucine, methionine, threonine, phenylalanine, tryptophan, histidine, and others. Amino acids help with growth, body tissue repair, bodily functions, and the breakdown of food.
Electrolytes
These include calcium, potassium, sodium, magnesium, chloride, bicarbonate, and phosphate. When mixed with water, electrolytes conduct electricity, which helps with proper muscle function and pH levels. Not to mention keeping the body hydrated.
Theacrine (TeaCrine)
An alkaloid similar in structure to caffeine, and is also known as 1,3,7,9-tetramethyluric acid.

Caffeine
Sometimes called 1,3,7-trimethylxanthine; caffeine is a chemical with stimulant effects. It comes from natural sources such as coffee beans, tea leaves, cocoa seeds, guarana plants, yerba mate, and kola nut. It works by stimulating the central nervous system, elevating energy levels, focus/concentration, metabolism, mood, and exercise performance.
Alpha-GPC
A natural choline compound, also known as L-Alpha glycerylphosphorylcholine, and is found in the brain. It is often used in over-the-counter nootropics and brain pills because some studies have shown it helps boost cognitive performance, enhance memory, improve athletic performance, and prevent cognitive decline.
CarnoSyn Beta-Alanine
According to research in the journal Amino Acids, a patented form of Beta-Alanine is often used in fitness supplements to boost physical performance, enhance muscular endurance, and reduce fatigue during exercise sessions. Beta-Alanine is a building block of carnosine; a dipeptide molecule helps buffer acid in the muscles.
Protein
Protein sources include beef, poultry, dairy products, soybeans, seafood, nuts, legumes, seeds, beans, whole grains, and certain supplements. It is important for muscle building, bodily repairs, growth, heart health, immune system strength, and many chemical reactions in the body, Harvard Health reports.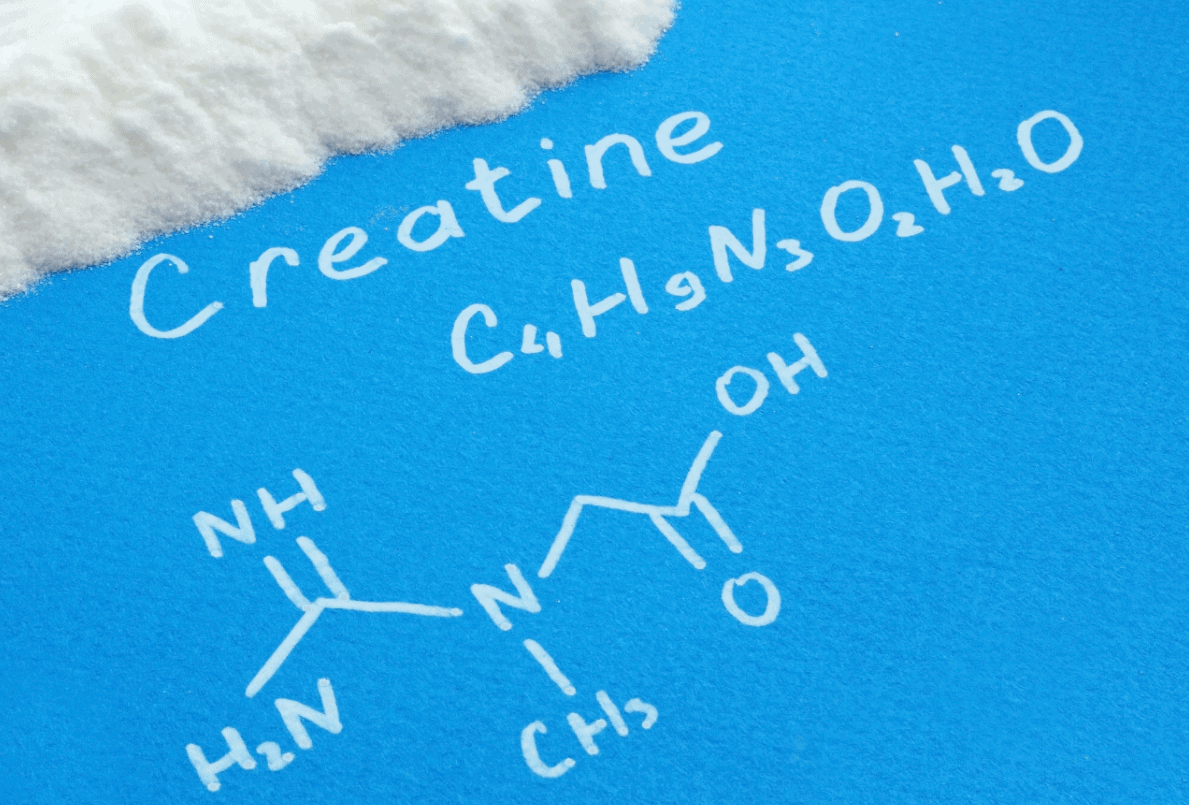 Creatine Monohydrate
A nitrogenous organic acid, which is found naturally in vertebrates, and is used in a wide array of muscle building supplements. According to research in the Journal of the International Society of Sports Nutrition, it increases water to muscles and helps with strength gains. Studies demonstrated creatine helps improve workout performance, increase muscle pumps, and speed up muscle growth.
Theobromine
A bitter-tasting alkaloid s taken from the seeds of the cacao tree. It also has a stimulant effect and may help improve alertness, enhance focus/concentration, and boost energy levels.
MSM
Also known as Methylsulfonylmethane, this is a chemical naturally found in animals, plants, and humans. It is often taken to boost energy levels.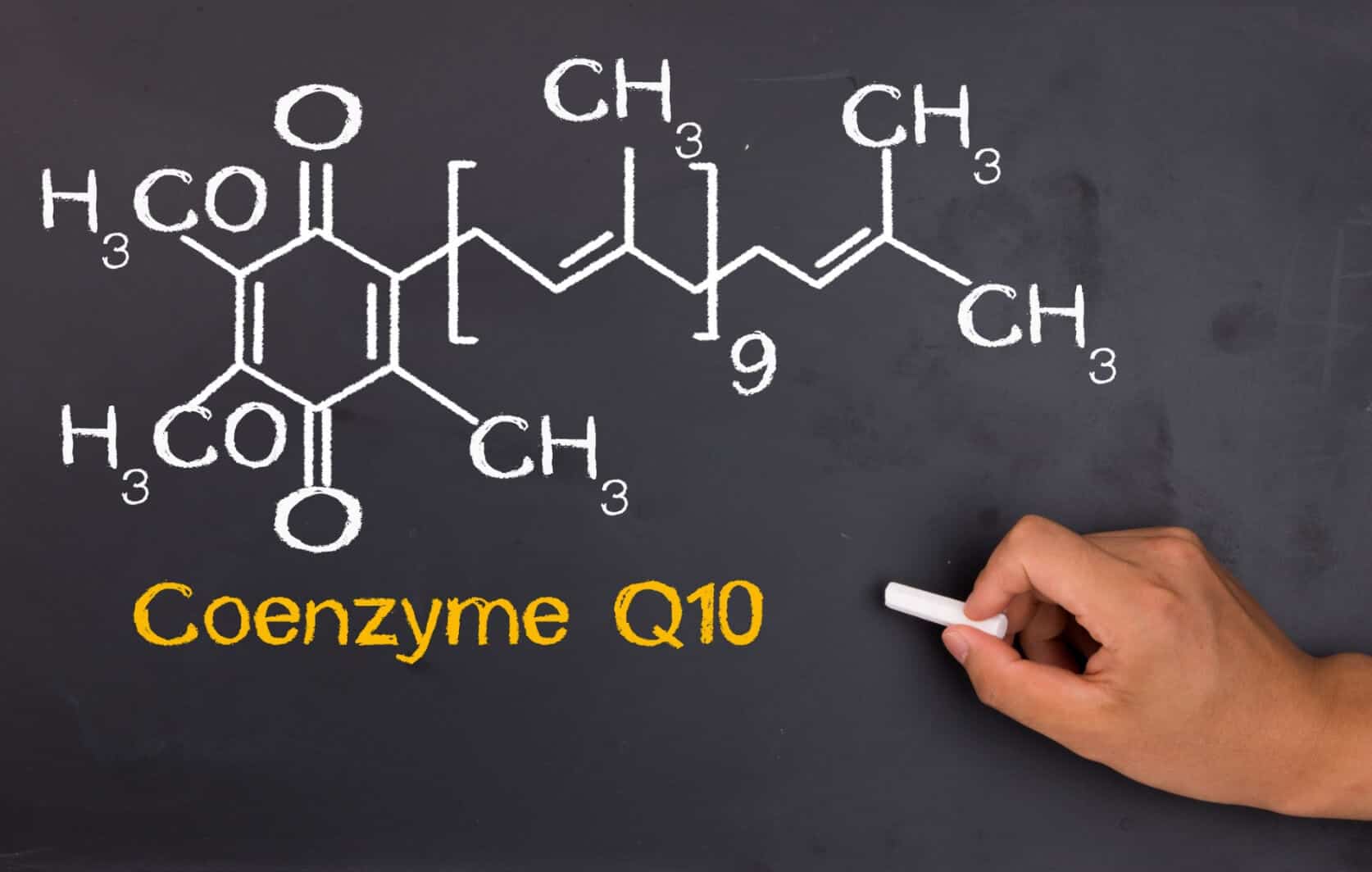 MicroActive CoQ10
CoQ10 is an antioxidant naturally produced by the body, and it helps with energy production and cell maintenance, and may even help boost physical performance, MayoClinic reports.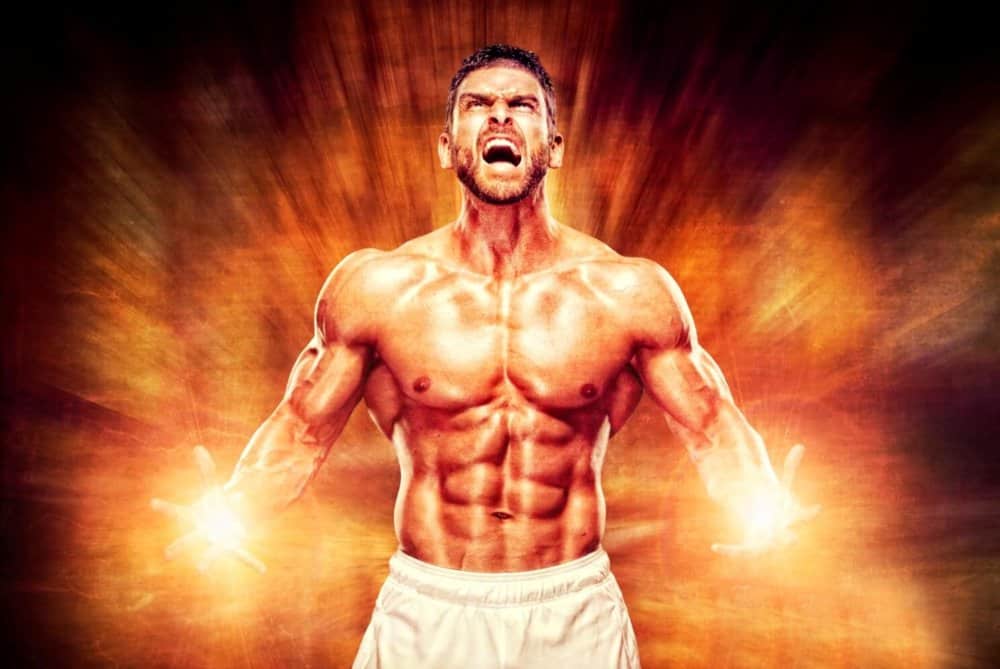 Benefits
RuckPack Benefits and Results
Now for a look at the RuckPack benefits. This is what you should expect from this combat nutrition drink:
Better alertness
Improved focus
Enhanced cognition
More energy
Peak performance
Reduced muscle fatigue
Healthy joints
Good circulation
Lasting mental stamina
Better mind-muscle communication
Elevated mood
Does RuckPack Work?
Well, RuckPack energy shots contain various vital ingredients, and some are backed by solid research. Let's take a closer look.
Theobromine is one key component in this product. It is similar in structure to caffeine.
Alpha-GPC has demonstrated some positive effects as a cognitive enhancer, the journal Clinical Therapeutics says.
This energy shot also contains branched-chain amino acids. According to Examine, research shows BCAAs may help with muscle growth and recovery.
According to Molecular Syndromology, "Oral administration of CoQ10 is a frequent antioxidant strategy in many diseases that may provide a significant symptomatic benefit."
Weight Loss
Details on RuckPack and Weight Loss
What about getting rid of some unwanted pounds? Can RuckPack energy shots help with this? Well, this supplement does contain both Theobromine and Alpha-GPC; two ingredients have been linked to weight reduction. Here is a closer look at the details.
Theobromine is both a stimulant and diuretic, like caffeine. Therefore it may help suppress your appetite, increase urine output, and give you an energy boost, which in turn may aid with water weight loss as well as weight management – at least on some level.
Alpha-GPC is a form of choline, and research from the Journal of Human Kinetics shows, "choline supplementation could rapidly reduce body mass without any side effects on biochemical levels or static strength."
How to Use RuckPack
You should use each RuckPack beverage or supplement according to the directions on the product's label. As for the energy shots, they can be consumed when needed (in the field, at work, or school), and one bottle is a serving.
RuckPack Product Warnings
Here is a look at the RuckPack warnings you should be aware of before using this product:
This product is intended for individuals ages 18 and older.
If you are pregnant or nursing a baby, you MUST speak with your doctor before using this product.
Individuals with medical conditions MUST consult a doctor before using RuckPack.
If you experience any severe adverse reactions, stop using RuckPack immediately, and consult a licensed doctor or healthcare provider.
Where Can You Buy RuckPack Products?
First of all, if you're shopping around for RuckPack supplements at Walgreens or Walmart, you can stop. However, you can purchase RuckPack via the Amazon website. You will also find all RuckPack products available from the official website.
Cost
How Much Does RuckPack Cost?
The RuckPack price depends on the product you choose. Here is a rundown of the prices:
15-Pack 3 oz. Energizer – $49.99
3 oz. Energizer Sampler Pack – $20.99
Natural Athlete Series Whey Protein – $44.99
RuckPack Shirt – $15.99 RuckPack Pros and Cons
Pros
Contains vitamins and minerals.
Some ingredients are backed by favorable research.
Cost-effective.
Cons
Taste
Potential side effects from ingredients.
RuckPack Alternatives
There are several RuckPack alternatives out there to consider as well. Many energy drinks are easier to come by and sell for less money. When looking at other options, keep in mind the ingredient label, caffeine/stimulant content, user feedback, and overall cost. This will help you find the right product to suit your needs and goals. Here are some of the other energy shots and drinks on the market:
5-Hour Energy
Red Bull
Monster Energy
NOS
VPX Redline
Gatorade Endurance Carb Energy Drink
V8 Energy
Celsius
Zipfizz
Rockstar
VPX Bang
What Users Are Saying
What Users Are Saying
"I am very happy with this product. It works."
"Great clean energy."
"Saw on Shark Tank but flavor was not as expected and no instant energy as advertised."
Bottom Line
The Bottom Line on RuckPack
Now, can you count on RuckPack energy and nootropic shots to help you stay cool, alert, driven, and physically ready when it counts? Does this product deliver sustained energy and cognitive benefits, but without any jitters or unwanted side effects? Moreover, it's not loaded down with caffeine, and it's not high in calories.
If you're trying to ramp up energy levels and shed a few pounds, there are alternatives that use methods shown effective and backed by research.
Among the best programs we've seen is Noom. It provides a unique set of tools that help teach you how to lose weight and keep it off in as little as 10 minutes a day. This isn't a quick diet or trendy program – Noom is all about making simple changes that turn into healthy habits.
The team behind Noom is confident in their weight-loss app, so they're offering a free trial offer.
Learn More About Noom »