Sensa Review

- 16 Things You Need to Know
Sensa Clinical Weight-Loss Formula is an appetite-suppressing powdered food additive that you sprinkle onto your meals before eating. The Company claims that the powder blocks up to 350 calories per meal. Unfortunately, we have serious concerns about this claim's validity, despite the current formula being backed by clinical research. Our concerns lie in the fact that the formula claims the number of 350 calories irrespective of the meal being consumed, the person consuming it, and, as noted on the website, the user's compliance in using the correct amount of formula powder.
All of this information greatly varies from person-to-person. Having said that, we wanted to investigate the current Sensa formula for ourselves to give you the best information and the Bottom Line on the product. Read on for our full review.
Overview
What is Sensa?
Sensa is easy to use as a dietary supplement. It is also known as "The Sprinkle Diet," as you can sprinkle it on your food rather than having to take pills like other dietary supplements.
Sensa says it helps you lose weight. It can be used in snacks as well. Surprisingly, you don't have to make any significant changes to what you eat, but you eat less with this dietary supplement.
The product is carefully designed to work with our sense of smell. With the help of smell, it claims to make you feel full faster and, ultimately, you eat less.
As you eat your meals sprinkled with Sensa, smell and taste receptors send signals to the brain thanks to tastants. In light of these signals, the brain releases hormones that tell you when to stop eating.
This process is known as Sensory Specific Satiety. Thus, the Sensa diet works with your body's natural impulses and helps with avoiding intense cravings and hunger, but what does the ingredient research say?
Sensa Competitors
How was Sensa Started?
Dr. Alan Hirsch started Sensa. It gained tremendous popularity when Dr. Alan Hirsch published Sensa Weight-Loss Program.
The program was titled, "The Accidental Discovery that is Transforming the Way People Lose Weight." This program captured the interest of dieters who were reluctant to change their eating habits or lifestyles to slim down.
Thus the dieters purchased a complete Sensa weight loss system by Hirsch to help them lose weight by changing the way brains work with food.
Hirsch claimed that by simply sprinkling special crystals on the food, the sprinkles send a message to the brain to stop eating. Independent research-backed his weight loss.
The program was closed as a result of an intervention by the Federal Trade Commission (FTC). FTC argued that Hirsch's claims are not backed by any scientific research and ordered marketers of Sensa to pay $26.5 million to settle charges.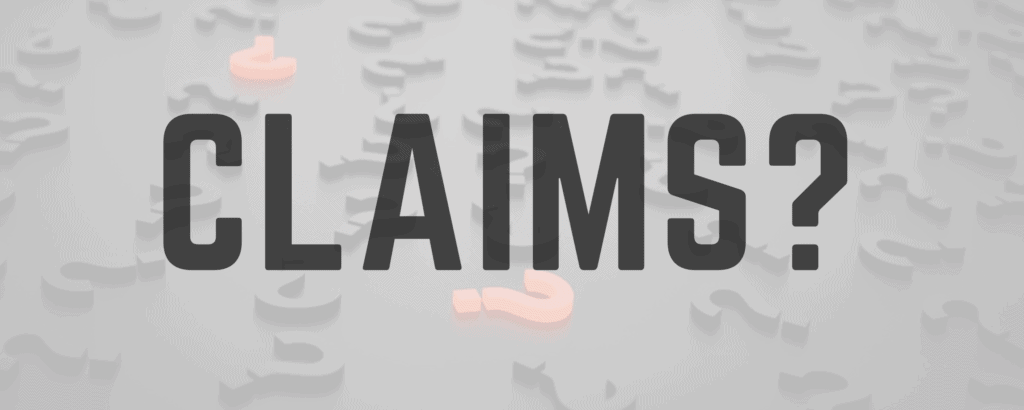 Scroll below for one of the best products we've seen over the last year.
Claims
Sensa Claims
Sensa claims to be an effective solution for weight-loss. The sprinkle diet acts as a switch that causes the empty stomach to feel full. The system uses no pills, drugs, stimulants, or fat blockers. The Sensa powder controls your appetite through a process called Sensory Specific Satiety.
With this supplement, you don't need to make any significant changes to whatever you are eating. The product is designed carefully and works with a sense of smell. You have to sprinkle your meals with Sensa, and your smell and taste receptors will send a signal to your brain. The brain releases different hormones that tell you when it's time to stop eating, according to Current Obesity Reports.
Ingredients
Sensa Ingredients
The following are the ingredients that makeup Sensa:
Maltodextrin
Tricalcium Phosphate
Silica
Artificial and Natural Flavoring
Carmine
Soy and Milk Ingredients
Update July 2019: The new ingredients listed on the current Sensa label are:
Phaseolus Vulgaris
Silybum Marianum
Theobroma Cacao
Why Dieters Used Sensa?
Although the concept of Sensa looked very alien, people were prompted to use it. The following were the reasons:
Simplicity and ease
Sensa weight loss program is very simple to use. You have to carry a shaker of Sensa crystals and sprinkle them on your food. Therefore, this simplicity and ease of access attracted a lot of people towards using Sensa.
Safety
Dr. Alan Hirsch researched Sensa powder himself. However, the product was not scientifically backed by the Food and Drug Administration but was kept in GRAS.
The most appealing thing about Sensa is that it allows you to eat whatever you like without restrictions. The company claimed that it suppresses the appetite and results in feeling fuller faster.
Unique
Sensa was one of its kind. There were multiple products available in the market, and none of them offered the convenience as Sensa did.
Does Sensa Work?
What is the consensus on Sensa? Everyone likes how simple it is to use, but the lack of scientific evidence behind it leaves us skeptical about giving it the green light. There is more concern about customer reviews. The Food and Drug Authority has strongly criticized the research provided about the product.
Sensa had all the makings of a decent product, yet even the website said that the company couldn't comment on any new study results.
Sensa powder was something that could help to achieve short-term weight loss goals. Although the system doesn't help you lose any weight but only suppresses your appetite.
Most of the ingredients found in Sensa crystals are present in yogurt. Side effects and how they affect individuals need to be taken into consideration.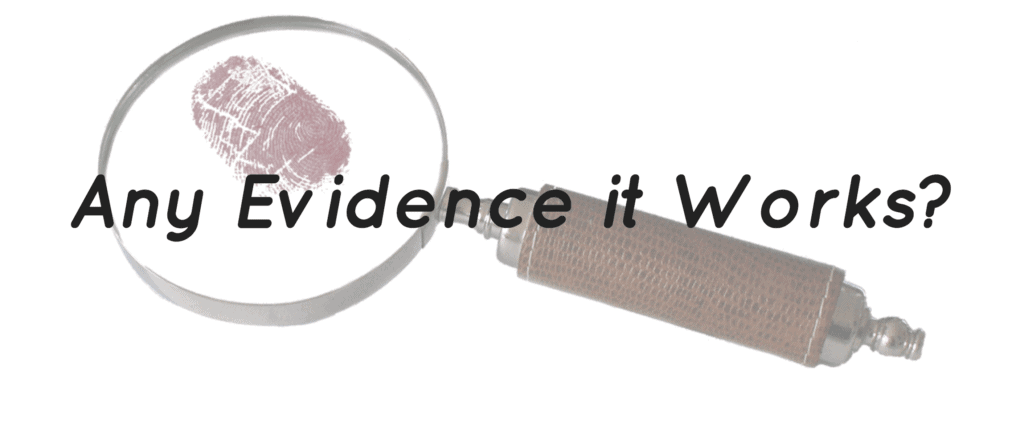 Dr. Hirsch conducted various studies to prove Sensa's ability to stimulate weight loss. The first study took place over a period of six months, with 83 subjects. The experimental group lost around 28 pounds during that time period.
The second study had 1,400 subjects over the course of six months, and the experimental group lost an average of 30.5 pounds. Despite the weight-claims, these studies have not yet been published in a reputable journal, nor have they been reviewed by scientists in the field.
According to the National Institutes on Aging, the biggest flaw in this study was the lack of a placebo group. Whenever there is testing for the effectiveness of a drug or supplement, most research studies include a group of people who take a non-effective placebo to consider whether the drug's effects are due to the drug or an outside effect.
Therefore, the absence of a placebo group proves that one can't be certain that the subjects' weight loss was due to Sensa ingredients.
Benefits
Benefits of Sensa
When Sensa was launched in the market, Dr. Alan had three claims:
Eat whatever you desire.
Don't make any changes to your diet.
Don't make changes to your exercise routine.
Weight Loss
Sprinkling Sensa powder on food helps with weight loss. A study conducted by Dr. Alan, including 1,500 people, proved it. In this study, 1,500 people participated in the Sensa Diet for six months.
None of the people had to change their lifestyle or exercise routine. They continued to eat just like they always had and lost an average of 35.5 pounds.
Appetite Suppressant
Sensa is a natural appetite suppressant. It tricks the brain into believing that the body has eaten more than it has, leaving a feeling of fullness.
Ease of access
Unlike other weight-loss supplements, Sensa is effortless to use and requires no change in lifestyle.
Directions
How to Use Sensa?
Within a package of Sensa, there are various crystal shakers with different flavors.
The package includes flavors such as onion, cheddar cheese, cocoa, ranch dress, and raspberry. One can use the flavored crystals on any food he/she wishes to. Each of the shakers has two sides: a sweet and salty.
You can sprinkle the salty side on foods such as meat, pasta, or sandwiches, and you can sprinkle the sweet side on fruits, cereals, or pastries.
Is Sensa Safe to Use?
The safety of a product can be determined by analyzing the chief ingredients in the products. The ingredients in Sensa powder are considered safe. It is mainly comprised of food additives and fillers:
Maltodextrin: Prepared from cornstarch, acts as a filler and a sugar substitute.
Carmine: A food agent or dye that may cause itchy skin, mild hives, or other allergic reactions.
Tricalcium phosphate: Used as an anti-caking agent.
Natural flavors: These ingredients vary from flavor to flavor.
Side Effects
Sensa Side Effects
There are no mentioned side effects of Sensa in the literature that comes with the product.
The customers observed the side effects mentioned below:
Stomach pain
Loose stool
Bloating
Excessive gas
Vomiting
Diarrhea
Dizziness
Nausea
Heartburn
Headache
Stomach problems
Disadvantages
Disadvantages of the Sensa Diet
The following are the disadvantages of the Sensa Diet:
Cost
Sensa Diet is cost-prohibitive at $60 a month. The time recommendation for this diet is six months. In a general view, it is too much to spend on weight loss supplements of this nature. You can buy healthy foods or invest in a gym to get better results instead of spending a large sum of money on fillers.
It doesn't change your lifestyle
According to the testimonials, you don't have to work out or watch what you are putting in your mouth. This is a problem because the idea of losing weight is not just to lose weight but to get healthy. Eating less is a good start, but if whatever you are eating isn't healthy, this diet will neither improve your overall health nor your cardiovascular health, critical to weight loss. [1]
Sensa sprinkles aren't natural
If you are investing $60 a month in something, it should be naturally refreshing. Despite being made from natural products, it contains a lot of additives. Thus it is wiser to invest in something more refreshing and natural.
Why Sensa Failed
Many dieters lodged complaints against Sensa when they didn't lose weight. The product was criticized for the following reasons:
Dietary change
The Sensa weight loss program didn't require you to change your diet, and people felt that even if it slims them down, it may not be without side effects.
Lack of scientific foundation
Deceptive marketing was used to promote Sensa. People began to realize that there is no scientific foundation for this weight loss program. The scientific research study was cited on the company's website but was very ambiguous. Hirsch's studies were not blinded in any directions or open to peer review. Experts claimed the ingredients have no backing.
Lawsuits
Sensa Lawsuits
The following are lawsuits filed against the Sensa crystals:
Harris County
The class action filed by Angie Cruz in the district court of Harris County to represent Texas residents that purchased Sensa maintained that the product was misleading with the claim that consumers will lose 30lbs in more than six months without dieting, as per the SEC.
Apparently, Sensa advertised that average consumers could lose over 30 pounds in less than six months without changing their eating habits or exercise schedule. These claims were found to be not true and misleading to the consumer.
Federal Trade Commission
The FTC filed a complaint against Sensa Inc., alleging that their sales pitches were misleading and deceptive. The commission claimed that the company had no scientific evidence to claim that the powders will make the consumer feel full faster.
As a result, around $26 million in refund checks were mailed by a third party administrator.
Nearly a half-million consumers who bought the Sensa supplement became eligible to receive the Federal Trade Commission's refund checks.
Sensa Alternatives
The following are alternatives to the Sensa weight loss program:
Epicatechin
It is one of the alternatives to Sensa. It doesn't limit your appetite but has all the necessary ingredients that increase your endurance during a workout. As a result, you work out with higher intensity and lose weight.
NV Sprinkles
They work on the same principles and have the same chief ingredient: maltodextrin. NV sprinkles are preferred over the Sensa sprinkles because they are less expensive. This supplement aids in consuming 25% less food.

Dermacut
It is a fat emulsifying gel applied on the tummy, thighs, lower back, and buttocks. It is effortless to use, but like Sensa, it is not backed by any scientific research. It is less expensive and more convenient to use.
Bodycut
It is a complete weight management program consisting of shakes, snacks, bars, and exercises. It includes all the necessary proteins, amino acids, fibers, vitamins, and minerals. It is a complete diet program that checks calorie consumption and is a better alternative to Sensa.
What Users Are Saying
What Users Are Saying
"I used this when it first came out. I loved it!!!!! I ended up losing 73 lbs using this and exercising. I wish it was still around."
"The only thing you will loss with Sensa is money – tried the product for 1 month and did not loss any weight."
"It really did work for me I wish I can get a hold to some more."
Bottom Line
The Bottom Line on Sensa
So, what are our thoughts on Sensa? We like that it was simple to use and affordable, but the lack of research connecting the ingredients to weight-loss leaves us skeptical about giving this one the green light. Also, we're concerned about customer reviews talking about not losing weight and negative side effects.
You want to lose weight, and we're here to help. That's why we suggest going with a program backed by science and supported by amazing user results.
Among the best products we've seen this year is one called Noom. This system is unlike any other weight-loss app. You get human coaching, personalized meal plans based on you and your goals, expert advice and articles, exercise tracking, and more.
As an excellent sign of confidence in their product, the makers of Noom are offering customers a free trial offer.
Learn More About Noom »