SeroVital Review

- 21 Things You Need to Know
SeroVital is an anti-aging supplement that promises users will "defy aging and live younger." SeroVital's "anti-aging" formula sounds promising, especially with one study showing a 682% increase in serum hGH levels. Interestingly, this study is published on SeroVital's website with no active links provided- I guess we'll just have to trust them, right?
Our researchers had to look into the ingredients and evidence behind these claims. The dedicated team was concerned with the lack of evidence that SeroVital aids in weight loss as well asand the reports of uncomfortable side effects. Here's the summary of all the info you need on this anti-aging supplement.
SeroVital can be purchased through their Official Site.
SeroVital Readers:
Click here
to find out why Noom is our top choice.
Overview
What is SeroVital?
SeroVital hGH is an anti-aging, "human growth hormone" supplement, made by SanMedica International, that relies on amino acids and an Asian herb to stimulate the body's production of hGH.
The makers of SeroVital claim the supplement helps turn back the clock on the aging process, claiming to provide:
Smoother skin
Less wrinkles
Improved texture of the skin
Firmer facial muscle tone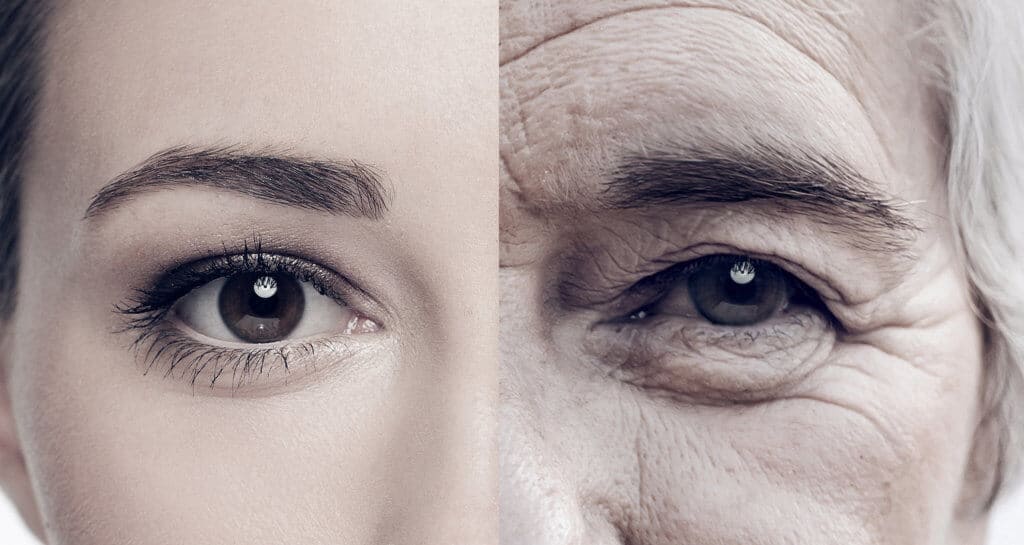 SeroVital Competitors
The Company Behind SeroVital
SanMedica International International manufactures SeroVital HGH.
SeroVital

5742 Harold Gatty Drive Salt Lake City, Utah 84116

Phone: 801-517-7007
Scroll below for one of the best products we've seen over the last year.
Ingredients
SeroVital Ingredients
The active components of SeroVital are:
L-Arginine and L-Arginine HCL
L-Lysine HCL
L-Glutamine
N-Acetyl-Cysteine
Oxo-Proline
Schizonepeta powder
What Is HGH
What is hGH?
Human growth hormone (hGH) is a hormone secreted by the pituitary gland. In adults, it functions to regulate muscle growth, bodily fluids, energy metabolism, and body composition, claims Doping in Sports.
While a healthy body produces natural hGH in sufficient quantities, amounts decline with age. Now, laboratories can artificially synthesize hGH. There are currently a significant number of prescription drugs that have hGH as a primary ingredient.
Many of over the counter supplements and products online claim to contain hGH. It is important to note that the Federal Trade Commission (FTC) states that there is no credible evidence to support the claim that hGH oral supplements have the same effect as injections of prescription hGH.
It has also prescribed for adults with a documented deficiency of hGH as a way to increase energy and stamina.
HGH Alternatives
There are other products out there with the same primary ingredient – see HGH Factor and HGH Pro. But I wanted to see if there was anything else that could deliver the same benefits as this highly-touted growth hormone.
Scientists used to extract hGH growth hormone, however, it turns out that you can manufacture a nearly identical substance to hGH; and it is Somatropin, referring to Somatropin as HGH (with the capital H).
The digestive process destroys HGH (manufactured hGH) itself, so it is not beneficial in tablets or capsule form. However, HGH is available as an injection- an intravenous method- from a physician, and by prescription only. It can also be quite expensive.
Unfortunately, uninsured, out of pocket costs can range anywhere from $500 to $7,000, pricing HGH injection out of the reach of most potential consumers. Also, many others hesitate at the idea of needles and injections, preferring an injection alternative.
According to research in the journal Current Medical Research and Opinion, specific amino acids can replace the intravenous method of raising HGH levels with an oral approach.

Directions
SeroVital Directions
The recommended dosage is four SeroVital capsules each day. Drinking large amounts of water is said to be a good idea, as this can improve absorption of the product and also minimize any digestive side effects, like nausea. There is also an oral liquid formulation available. The manufacturer also suggests taking the product, including the oral liquid solution, on an empty stomach.
Specifically, it recommends that the consumer refrains from eating two hours before and two hours after taking SeroVital capsules. For that reason, the manufacturer recommends taking the formula either first thing in the morning, before breakfast, or in the afternoon a few hours before the evening meal.
The Science Behind SeroVital Ingredients
SeroVital dietary secretagogue supplement testified, on its packaging, an increase in hGH levels by 682%. This increase is from the results of their 2012 study "Effects of an Amino Acid-Based hGH Secretagogue on Triiodothyronine." The study included sixteen participants, twelve men, and four women.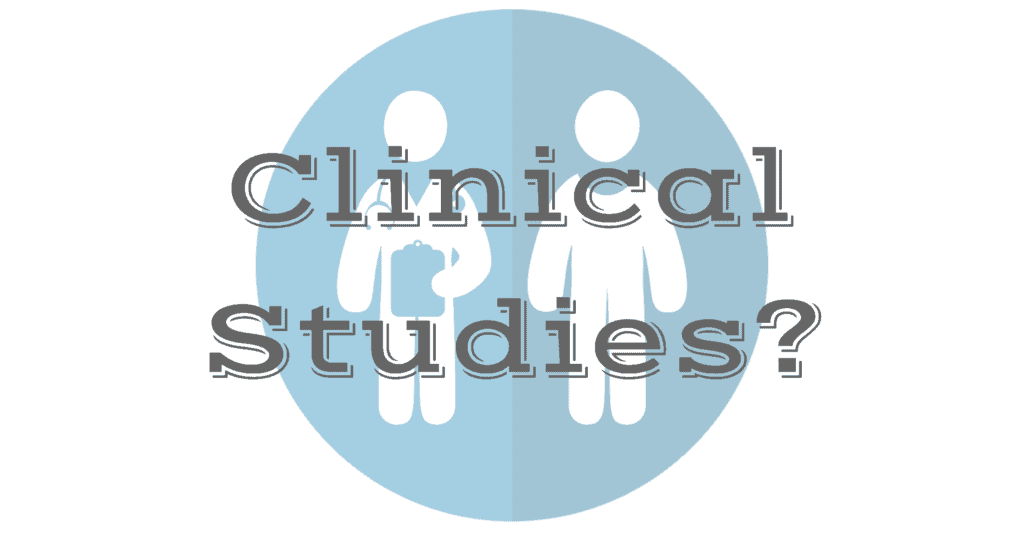 As a result, these are extraordinary claims for a human growth hormone supplement and warrant further investigation. Unfortunately, the study has not yet been subject to the peer review process that most currently accepted scientific findings are held. Also, presentation of the findings from this study, at a single conference, was hosted by the Obesity Society.
The clinical trial's sample size is small and so further research is necessary to judge the reliability of SeroVital's claims. The manufacturer should not release such statements that are not supported or verified by the medical community.
Side Effects
SeroVital Side Effects
Not everyone who takes SeroVital capsules or SeroVital oral liquid formulation will experience side effects, but those who do consider them distressing enough to discontinue use of the product. Some of the SeroVital side effects reported by users include:
Bloating
Fatigue
Headaches
Insomnia
Stomach pain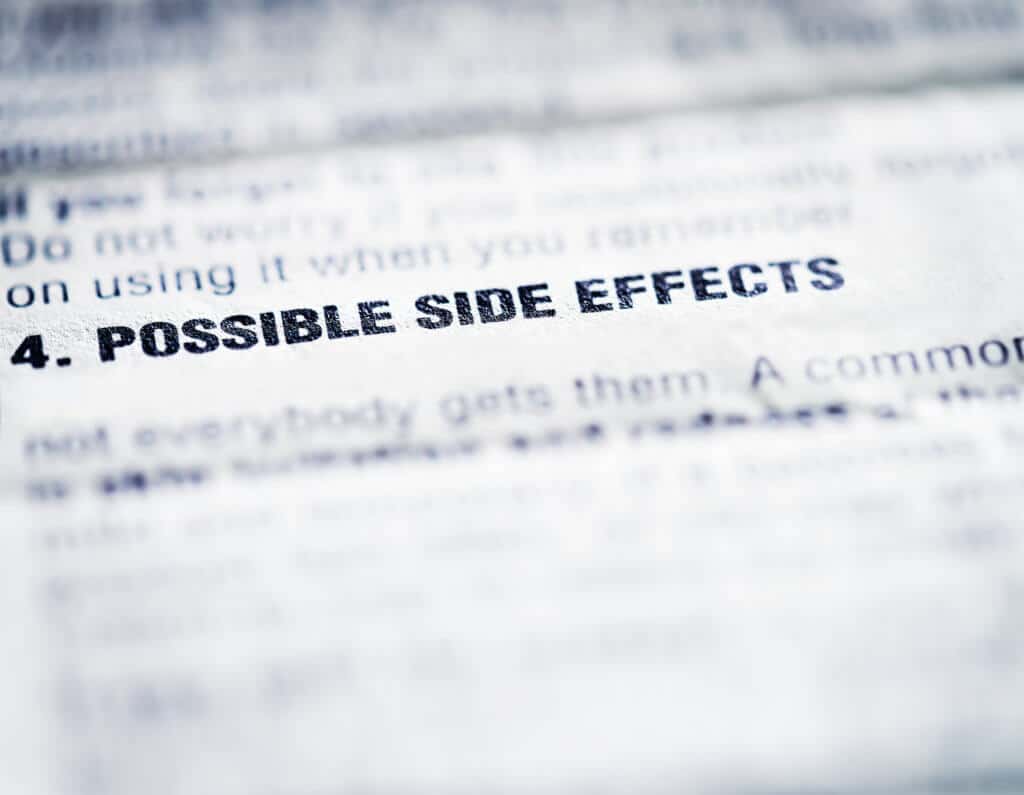 L-arginine and N-acetyl cysteine may cause bloating and diarrhea
Due to its complexity, many of its mechanisms are hard to understand. Therefore, establishing the safety and efficacy of the use of hGH in adults have not been found in peer-reviewed clinical trials.
Benefits
SeroVital Benefits
Serovital HGH users report that the product helps increase lean muscle mass and aids in building strong lean muscle tissue.
An overall reduction in the percentage of body fat is a common benefit that users seem to share in the SeroVital customer reviews.
A study done on pigs, published in Amino Acids, showed L-arginine did reduce body fat and increase muscle mass. It is important to note that studies done on animals sources do not always have the same proven results in people.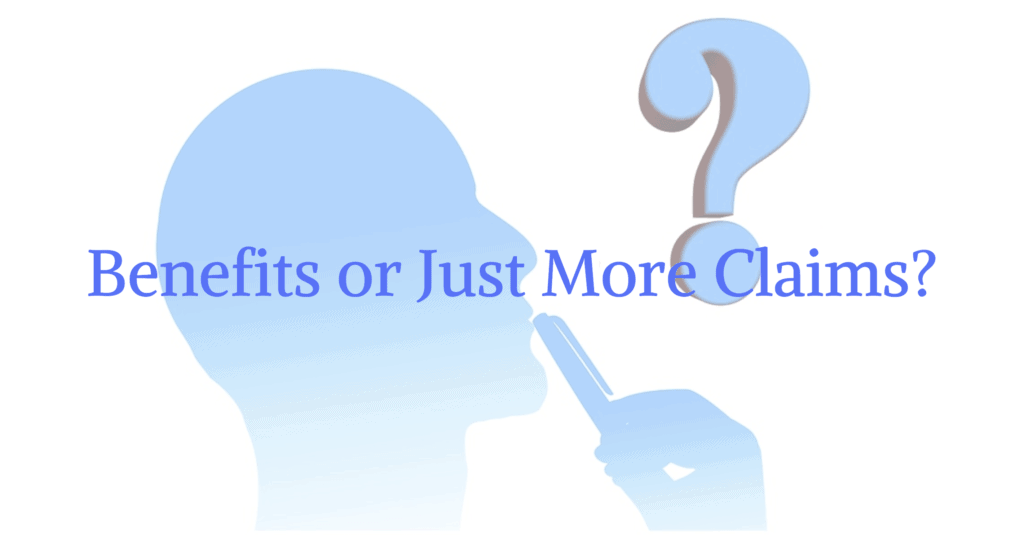 SeroVital and Weight Loss
There are thousands of people out there looking to this product for its reported SeroVital weight-loss benefits. Again, the success rate among those using SeroVital for weight-loss appears to depend upon the individual.
In theory, increased hGH levels would lead to higher lean muscle mass – so it is possible to have a slimmer body. But since muscle weighs more than fat, this may not result in SeroVital weight-loss specifically.
Many people would be happy with the result of a leaner physique, with a lower percentage of body fat, even if it meant that the number on the scale did not budge at all. A study showed that oral supplementation of amino acids did improve lean muscle mass, but this was in elderly patients already suffering from a reduction in lean mass, claims the American Journal of Cardiology.
Does SeroVital and Mens Health
Consequently, it is common for men to experience some decline as they approach middle age. Some see hair loss, a reduction in muscle tone and a shrinking libido as they enter the middle years. Many researchers have suggested lower hGH levels may be to blame.
The Harvard Medical School published findings on HGH for men's health. Keep in mind that these results are from injectable HGH, not oral supplements… and that even injectable HGH is not FDA approved in any way as an anti-aging solution.
Still, participants with an average age of 69 experienced:
An average gain of 4.6 lbs of lean muscle mass
A similar loss in body fat
A slight drop in total cholesterol
Finally, athletic men (and specifically bodybuilders) use this supplement due to its perceived ability to increase muscle mass and improve recovery times. SeroVital for men in weight or athletic training is a growing favorite as they look for that extra advantage in the gym to gain mass, boost reps, and recover more quickly from workouts.
Can Women Use SeroVital?
There is nothing in the ingredients that are harmful to women in any way. The mechanism by which this product works to elevate hGH levels functions the same for both women and men. Increased levels of hGH in the bloodstream claim to benefit both sexes, creating improved muscle tone and tissue repair.
There are no harmful male hormones or androgens in this supplement, and many women use SeroVital for cosmetic reasons; believing that it reduces fine lines, wrinkling and improves the overall skin quality and tone.
Does SeroVital Increase Muscle Mass?
Athletes look to hormone regulation as a way to improve their performance and body tone. hGH is common as a substance that can enhance muscle tone and reduce recovery times. SeroVital "works" to increase hGH levels and therefore should be able to increase muscle mass, again, in theory. However, very little supporting documentation from approved research or licensed physicians is available to prove this testimony by Serovital.
Clinical studies, as published in the Journal of the International Society of Sports Nutrition, often show no increase in muscular strength or power. There are plenty of serious bodybuilders who would testify that this product worked for them and helped them gain muscle mass. The amino acids in SeroVital are used in isolation by weightlifters to boost their efforts, and some claim that the combination of amino acids and other ingredients in the supplement help them a great deal.
Oral HGH Increases HGH Levels?
So, with all these contradicting studies done by experts, what oral supplements are showing promise to stimulate production and increase hGH? Here is the science:
Is SeroVital a Scam?
Ah, the 4-letter word starting with "S" that has this weird ability to make you cringe. Before committing to any supplement regimen, it is good to be skeptical. Savvy consumers may wonder about a possible SeroVital scam, and I am one of them.
There is some science behind this product, pointing to theories about hGH and its benefits, as discussed above. Furthermore, the initial clinical study performed by the manufacturers of SeroVital also bolsters its claims of efficacy.
Additionally, its ingredients are well known and commonly used, more than enough to debunk suggestions of a SeroVital scam. Consequently, before you start pulling out your credit cards, this doesn't mean the product will work for you – just that it doesn't appear to be a scam.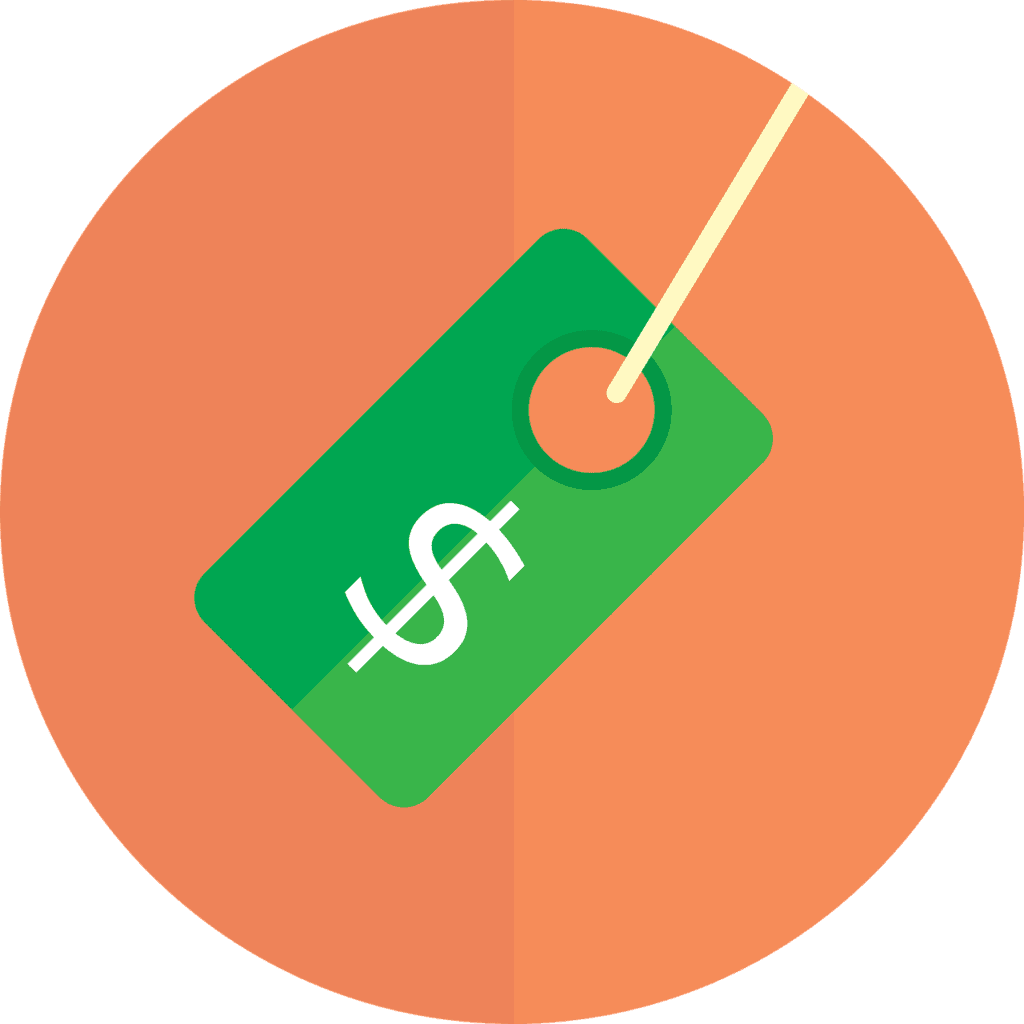 Cost & Free Trial
Cost and the SeroVital Free Trial
You can buy SeroVital online in all the usual places, including directly from the manufacturer. On the website, even they state that while their oral capsules and oral liquid formulation cost way less than injected HGH, "it's still not cheap." You will notice There is also a SeroVital free trial available.
30-day supply –  $99 ($1,188 annually)
Preferred customers (28-day auto shipping) – $79.20 ($950.40 annually)
SeroVital Lawsuits
There are no current lawsuits involving SeroVital or the parent company.
Serovital vs.
Just to recap, SeroVital contains:
L-Arginine and L-Arginine HCL
L-Lysine HCL
L-Glutamine
N-Acetyl-Cysteine
Oxo-Proline
Schizonepeta powder
This product lists the amount of each ingredient, vs. SeroVital which states a "proprietary blend" without specific amounts. GenF20 contains:
Anterior Pituitary Powder, Astragalus Root, Colostrum Powder 10%, Deer Antler Velvet Powder, GABA
GTF Chromium, L-Arginine, L-Glutamine, L-Glycine, L-Isoleucine
L-Lysine, L-Ornithine, L-Tyrosine, L-Valine, Phosphatidylcholine
Tribulus Terrestris Extract 40%
There are many more ingredients in GenF20, including an extensive variety of amino acids, which may be beneficial. However, more components may also mean smaller amounts of each ingredient per dose. Keep in mind that all clinical studies with positive results used high doses of oral amino acids.

SeroVital vs. DHEA
Made in the adrenal, vs. the pituitary gland, DHEA is a naturally occurring hormone.
Touting it as an anti-aging miracle is also DHEA
Like HGH, supplement claims are impressive, but scientific results vary greatly
SeroVital vs. Sermorelin
Sermorelin acetate is an injectable synthetic secretagogue (stimulates the secretion of a hormone) that increases hGH
Used in anti-aging therapies
Prescription and injection only
SeroVital vs. Growth Factor 9
Sounding very familiar, Growth Factor 9 contains:
Acetylcysteine
L-arginine
L-glutamine
L-lysine
Schizonepeta
This is virtually the same ingredient list as in SeroVital, and the health claims are identical.
SeroVital vs. HGH injections
Injections of HGH claim to help with natural hGH deficiencies
HGH injections increase hGH in the body, whereas oral supplement benefits are primarily theoretical at this point
The studies of anti-aging benefits of HGH are still unproven, even with doses of HGH are proving to increase HGH
Pros and Cons
SeroVital Pros and Cons
Pros
Cost effective.
Trusted brand.
Cons
Some users experienced side effects from SeroVital ingredients.
There are no studies connecting the supplement to weight-loss.
SeroVital doesn't contain hGH.
What Users Are Saying
"Day 3 of using I was sick to my stomach. Had diarrhea, major joint aches, headaches, and any weight loss would be due to intestinal issues. The use of this product should be supervised by an MD. I do not believe this should be an OTC drug, but a prescription medication."
"I mainly took this for better skin, and MAYBE reduce wrinkles. I noticed a difference with the clarity of my skin, and just felt better. However, the best thing this did for me was, I got pregnant!! We had been trying for over a year, and while I can't give total credit for becoming pregnant with this stuff, I think it was a major factor!"
"Do not waste your money and don't let the hype fool you. If you read the ingredients it's basically just amino acids. You can go to a supplement shop get branched chain amino acids and a good vitamin (not the kind you get at the grocery store but a good one) and you will get the same affects for a fraction of the cost. I am 50 years old and take those 2 supplements, combine them with a good diet and exercise. People think I am in my 30s and are shocked when I tell them my age. There is no reason to spend the amount of money they charge for this stuff."
Bottom Line
The Bottom Line on SeroVital
SeroVital is a dietary supplement claiming to increase serum hGH levels by more than 600 percent. The company states there's clinical research supporting the effectiveness of the supplement. However, the company also states, "All other benefits/effects expressed are the individual's personal opinion and have not been studied in relation to SeroVital. Individuals may have received free product in exchange for their honest review. Individual results will vary."
When losing weight lifestyle changes are the key to keeping it off for the long-term. The problem is that sticking with these changes alone can be difficult. We've found technology can help.
Among the best apps to help you lose weight is Noom. Clinically-proven, Noom takes weight-loss support to an entirely new level with human coaching, personalized meal plans, exercise tracking, and health articles to keep you in the know about what's best for your body.
Also, for a limited time, Dietspotlight readers can access a 14-day free trial to start a Noom journey toward a healthier weight.
Learn More About Noom »