Skinny Body Max Review

- 13 Things You Need to Know
Skinny Body Max is a weight loss supplement that uses a natural formula to increase metabolic rate and push the body to lose fat. The company behind the product claims it will also maintain gut health and regulate appetite. There's some probiotics in there for digestive health and glucomannan for slowing digestion, but nothing in the formula is special enough to set this one apart.
When a product like Skinny Body Max makes claims matching so any other supplements, our research team digs deep to find out if there's something extra we've missed. In this case, they didn't find what they thought they would.
Skinny Body Max Readers:
Noom
is offering our readers a
free trial
, for a limited time.
Click here
for this special offer!
Overview
What is Skinny Body Max?
Packed with raspberry ketones, garcinia cambogia, cayenne extract and probiotics, Skinny Body Max is a dietary supplement that has been shown to help with weight loss.
Other active ingredients found in Skinny Body Max include glucomannan and Caralluma. These are both natural forms of dietary fiber.
Fiber has long been associated with increased weight loss, even in popular dieting programs, like Weight Watchers.
Skinny Body Max, which is available in capsule form only, also includes probiotics, which promote better gut health.
Together, all of these ingredients are intended to suppress appetite and maximize food absorption.
Skinny Body Max is manufactured and sold by Valentus, an MLM company.
Products Similar to Skinny Body Max
How Does Skinny Body Max Work?
As mentioned, Skinny Body Max is a form of supplement, and it is taken like other forms of medications. Two capsules shall be taken twice daily, before meals. For example, take two pills with a glass of water half an hour before lunch, and then take two more capsules half an hour before dinner time.  Do not exceed more than 4 capsules as this may cause constipation. Each bottle contains 60 supplements.
Scroll below for one of the best products we've seen over the last year.
Claims
Skinny Body Max Claims
Skinny Body Max has been known to be one of the most advanced weight management products. Its manufacturers claim that the supplement does not just make you lose weight, but it also keeps your metabolism level completely balanced. In 2011, the product was launched worldwide. The makers of the product claimed Skinny Body Max as one of the most potent weight management products in the market. In 2016, the product was developed to be the super-enhanced version of Skinny Fiber.
Whether you are thinking about losing 10, 30 or even 100 pounds or more, Skinny Body Max is a well-suited product.
If a customer has directly placed an order on the official website and is unsatisfied with the product, the customer can send the unused product back to the company within 30 days of purchase of the first bottle. The company provides a money-back guarantee, less shipping and handling, if within 30 days of the initial purchase.
Ingredients
Skinny Body Max Ingredients
Skinny Body Max is made of namely Konjac glucomannan, oligofructose-enriched inulin as well as Caralluma extract and cayenne pepper, raspberry ketones, Garcinia cambogia extract and Lactobacillus Plantarum. It also has the following:
Amylase
Protease
Glucoamylase
Papain
Cellulase
Bromelain
Raspberry ketones
Let's delve into the effectiveness of the product's active ingredients. All of the active ingredients in Skinny Body Max are natural.
Natural products are typically absorbed easier into the body and contain unwanted chemical fillers that promote free radicals.
Here are the six active ingredients found in Skinny Body Max.
Raspberry ketones
According to a 2005 journal published by the journal Life Sciences, a study revealed that raspberry ketones are similar to capsaicin and synephrine, which are both compounds proven to alter the lipid metabolism.
The use of raspberry ketones as a weight-loss tool is relatively new in the fight against obesity.
However, the supplements are popular and relatively inexpensive.
Garcinia cambogia
The National Center for Complementary and Integrative Health says there is little evidence that garcinia cambogia promotes weight loss.
The center cites four scientific studies where doctors used the plant extracts as an appetite suppressant.
Study participants had no significant weight loss after ingesting the supplement for several months, nor did they lower their total cholesterol, as the scientists had hoped they might.
Despite the lack of evidence garcinia cambogia promotes weight loss, this ingredient is widely used as a weight-loss supplement. There seem to be no serious side effects to taking it, however.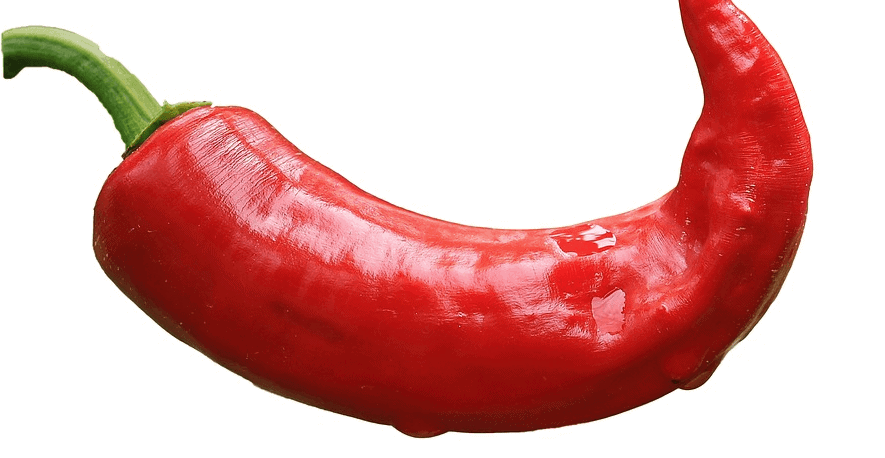 Cayenne extract
The University of Maryland's Medical Center has published a reference guide to the many popular herbs used as dietary supplements.
The university's overview of cayenne includes a section on weight loss.
After reviewing relevant studies, the writer at the university determined that very few studies show cayenne as an effective appetite suppressant.
Also, the in few studies where cayenne was beneficial, there was a slight problem. The studies always included more than one ingredient, which made it impossible to tell if the cayenne was solely responsible for weight loss noted.
Cayenne extract has a similar effect as raspberry ketones, according to the studies cited. No serious side effects have been reported by those who have tried cayenne as a weight-loss aid.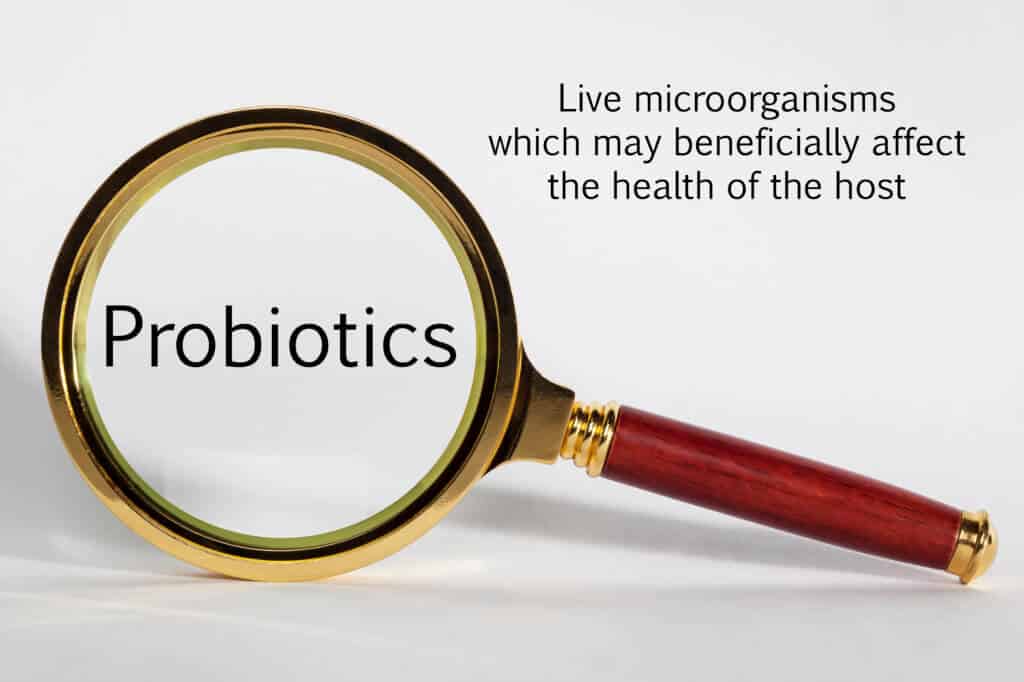 Probiotics
Probiotics improve the health of microbiota within the gut, which many scientists believe can affect appetite, and ultimately one's weight.
Scientists concluded that the effects of probiotics lead to better digestion and, ultimately, improved metabolic effects, such as glycemic control.
Glucomannan
The University of Michigan referenced a study by Walsh, Yaghoubian, and Behforooz and concluded there was a minimal benefit to taking glucomannan, based on a recommendation that adults should take 3-4 grams per day, with or without calorie restriction, to lose weight.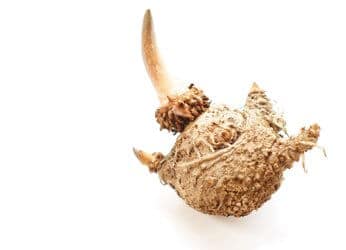 Caralluma
The Perspectives in Clinical Research did a study to evaluate the effects and safety of taking Caralluma as a dietary supplement. The controlled study of 89 patients showed no notable changes in hunger or body weight.
In India, Caralluma is eaten regularly.
It is cooked or eaten raw. It's considered safe, and subjects in the controlled studies had no serious adverse reactions to the ingredient.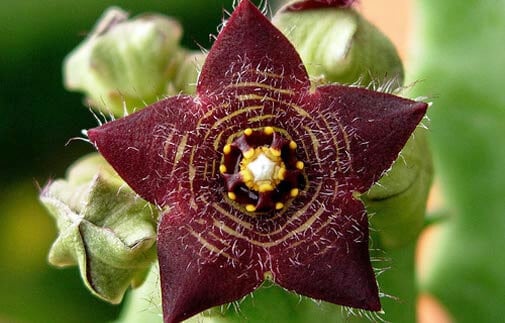 Does Skinny Body Max Work?
Based on online consumer reviews, Skinny Body Max does work for a lot of people. The average reviewer left 3.5 out of 5 stars for the product.
Consumers say the product fulfills its promise to make them feel full faster and eat less.
Benefits
Skinny Body Max Benefits
Studies prove that Skinny Body Max has shown amazing results to the body, and the weight loss journey becomes easy when you take Skinny Body Max.
This supplement has Glucomannan as one of the ingredients which provides dietary fiber to the body, allowing your stomach to feel full. Another ingredient which is called Caralluma helps suppress hunger and improves stamina. It is beneficial for overall wellness which makes this product one of the best options.  Additionally, this product frees fatty acids from fat cells.  Also, it contains raspberry ketones which increase the enzyme levels in the body.
It also reduces gas and bloating caused by heavy, greasy foods. It even boosts the metabolism which may induce the body to burn more fat.
Probiotics are one of those friendly bacterias found in Skinny Body Max that aids weight loss.  It accompanies the digestive enzymes that help the body's digestive system to function well and helps break down food for proper absorption.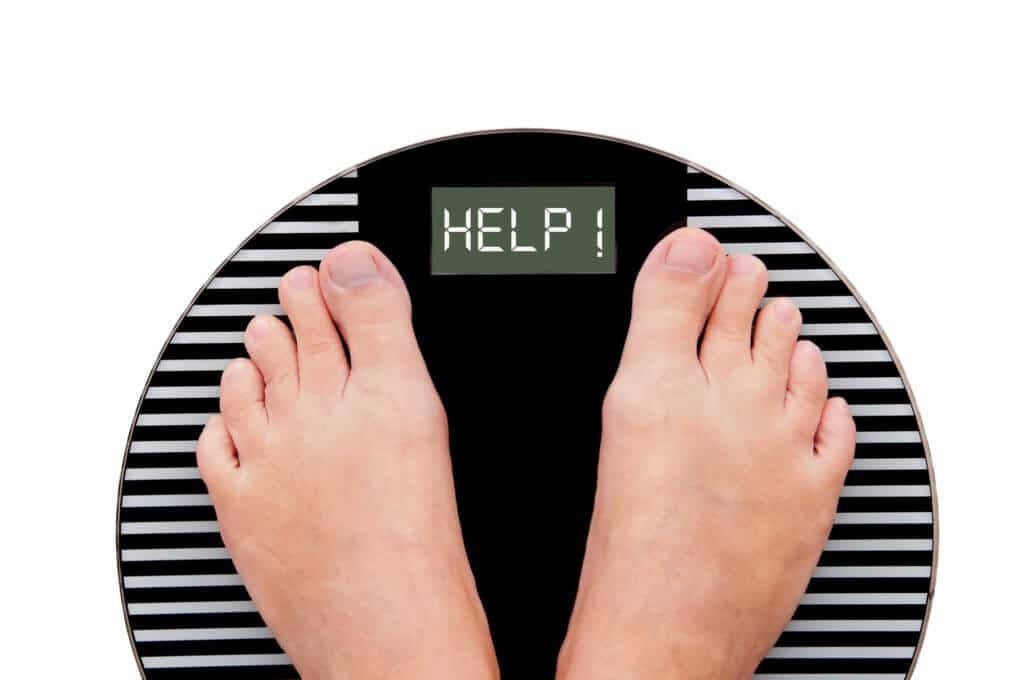 Skinny Body Max and Weight Loss
As we all know, there are many supplements on the market that are claimed to be perfect for weight loss. Since Skinny Body Max was launched in 2011, it has been known to achieve positive body results regarding weight loss.  This product has so many good ingredients combined which makes it amazing.  All the ingredients are included in small amounts and do not have side effects, just excellent weight loss results.
Glucomannan is one of the primary ingredients in Skinny Body Max. It is a natural ingredient and water soluble too. It is extracted from the roots of the 'elephant yam' and burns excess fats from the human body.  It is available in both pills and drink mixes. It absorbs water from the body which helps reduce body fat.
Skinny Body Max provides a dosage of 2000mg per day. It is possible that the positive effects of weight loss are brought on by Glucomannan. Evidence supports that this product is beneficial for overall health.
Side Effects
Skinny Body Max Side Effects
While there are many positive results regarding weight loss, Skinny Body Max has some side effects. If you use high amounts of this product for longer than eight weeks, you may experience the following side effects:
It can often result in diarrhea or loose bowel movements
Nausea or bloating
If you experience high levels of side effects, consult your physician immediately.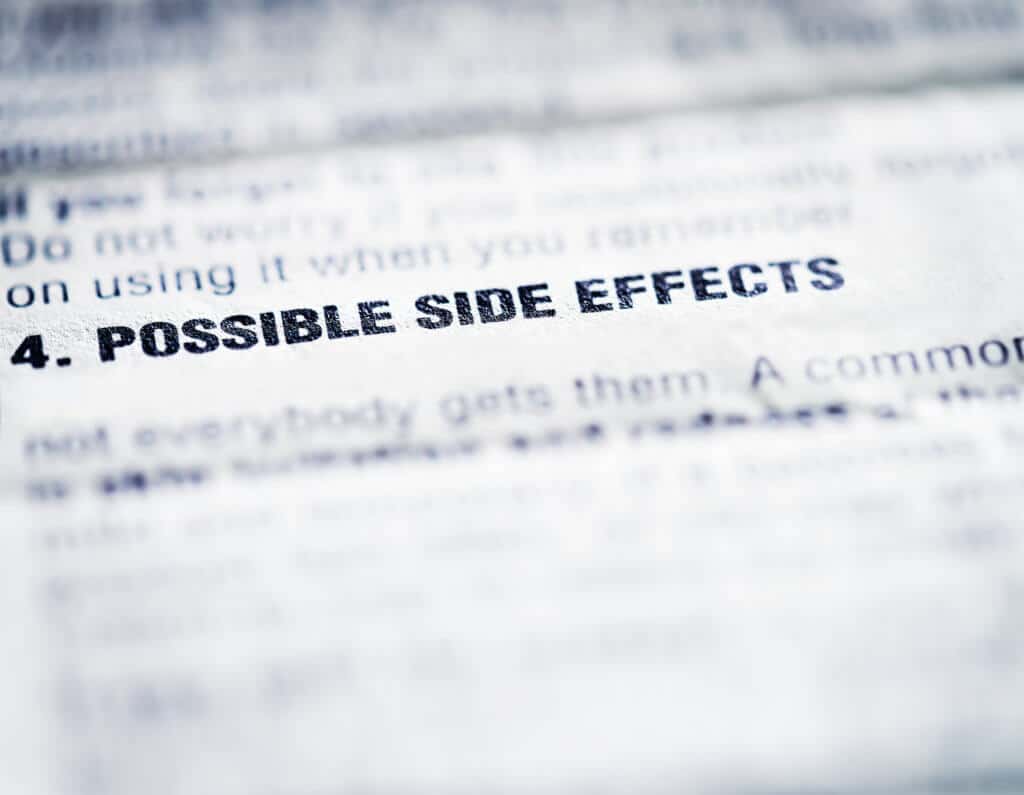 Product Warnings
Product Warnings
Read all instructions and product warnings carefully before taking Skinny Body Max.
Furthermore, those who use the supplement should ensure that it is taken two times daily, not to exceed four pills per day.  Adhere to the recommended dosage for a healthy approach to weight loss.
The bottle of Skinny Body Max supplement should not be kept in a hot environment as it can have adverse effects on its ingredients. Always store it in a cool, dry place, and keep out of the reach of children.
Skinny Body Max Alternatives
If you are not satisfied with Skinny Body Max and its results, there are many alternatives available. Some alternatives to Skinny Body Max include:
MatchaBiotics Smart Caps
If you're interested in trying probiotics as a weight-loss tool, consider a highly-rated supplement called MatchaBiotics Smart Caps instead of Skinny Body Max.
MatchaBiotics is organic, and all ingredients are sourced in California. The cost of taking MatchaBiotics is less than $1 a day.
The phrase "Smart Caps" refers to the fact the capsules dissolve at a specific point in digestion to lessen the chance of an upset stomach, which is a common issue when taking probiotics, says the Cleveland Clinic.
Consumers who gave MatchBiotics positive reviews say they have tried other brands and not been as satisfied, which is why we recommend this MatchaBiotics Smart Caps as an alternative to Skinny Body Max.
Matcha Green Tea Powder
Green tea is an antioxidant that has been used in weight-loss supplements for decades. In Japan, the healing properties of green tea have been known for generations. Green tea is considered very safe, although it does interact with some prescription medications, so ask your doctor before starting a green tea regimen. Studies cited by the University of Maryland suggest the extracts can help regulate glucose, boost metabolism and burn fat.
The product has received excellent reviews from consumers online. The product is commonly used when preparing smoothies, but it can be added to yogurt and protein shakes as well.
You can also get green tea benefits by simply drinking green tea. This would likely be the most cost-efficient way to introduce green tea into your diet.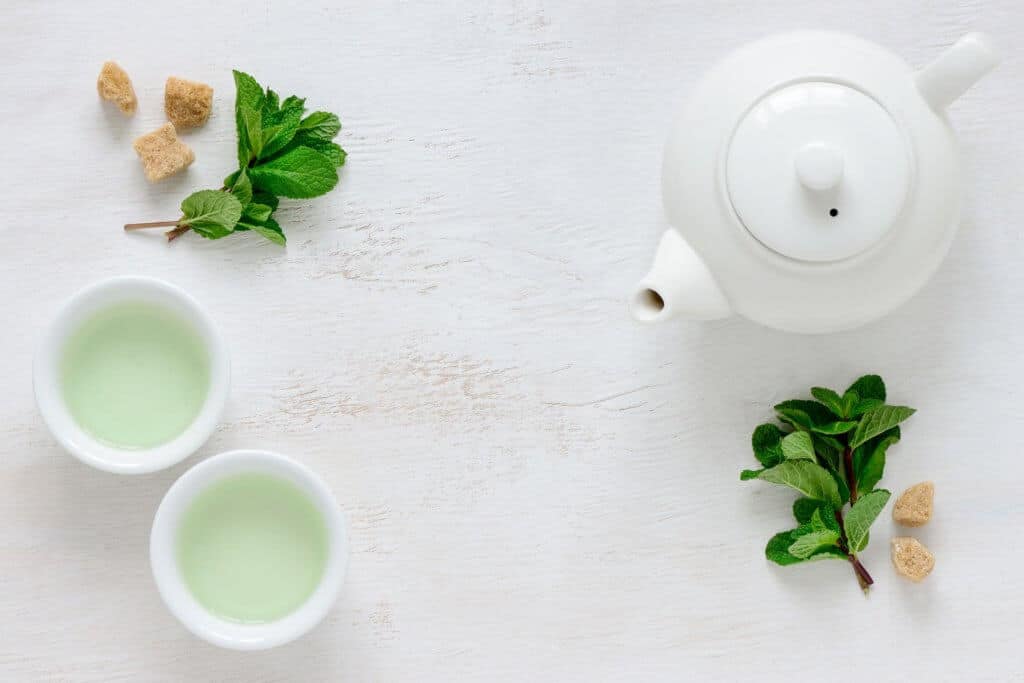 Raspberry Ketones
A $25 bottle of raspberry ketones lasts 90 days, and the product gets glowing reviews. Many consumers claim they have increased energy from taking one pill per day. The Huntington College of Health Sciences posted a review of studies using raspberry ketones as a weight-loss supplement. One impressive find was a study that showed the supplement worked particularly well right after a workout.
Skinny Body Max does seem to work well for some consumers; however, those who try the product should understand the financial risk since the company may not willingly back its guarantee.
It's a good idea to get a medical exam and approval by your doctor before beginning any new supplement or diet, particularly if you are on any prescription medications.
Pros
Skinny Body Care Pros
Helps reduce cravings.
Helps improve gut health.
Promotes weight loss.
Boosts metabolism.
Contains seven digestive enzymes.
What Users Are Saying
"I purchased this product and found it did help in curbing my appetite. I haven't taken long enough to determine weight loss, but the pills so far have done a good job suppressing my hunger."
"Made me more hungry."
"Waste of money."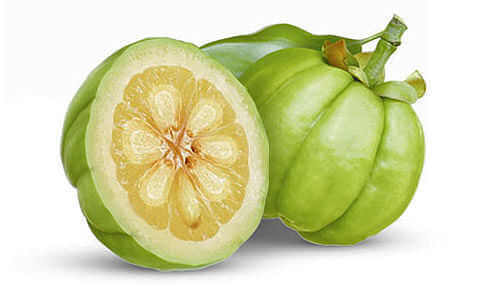 Bottom Line
The Bottom Line on Skinny Body Max
Are you heading out to buy Skinny Body Max? Well, we like that it contains a few natural ingredients and is readily available, but we have some doubts about this one because it's not backed by any solid science. Furthermore, we're concerned about the fad ingredients it contains and the side effects some users have experienced.
If you'd like to drop more weight, then we suggest going with a product that doesn't rely on fad diet and exercise changes.
Among the best products we've seen this year is one called Noom. With healthy lifestyle changes, you can lose weight once and for all with Noom. According to the makers of the weight-loss app, this is the last program you'll need.
The makers of Noom are so certain of their product they're offering a free trial, which is a good sign.
Learn More About Noom »