Skinny Coffee Club Review

- 18 Things You Need to Know
Skinny Coffee Club is, well, coffee. But, they claim it's not just any coffee—it's coffee that is supposed to help you achieve a dramatic weight loss. The product is aimed specifically at women, especially those who are "coffee fanatics." The company offers a couple of different varieties of coffee that they say produce fast, easy, visible weight loss. And, they say, Skinny Coffee Club does it all with great taste.
However, do users agree with these claims? Our research team took a good look at the product claims and compared them to customer reviews. The results were underwhelming. Here is a summary of our findings.
Skinny Coffee Club can be purchased through their Official Site.
Skinny Coffee Club Readers:
Click here
to find out why Noom is our top choice.
Overview
What Are the Skinny Coffee Club Products?
Skinny Coffee Club has a couple of different products available, and some in combo packs. The Skinny Coffee Club products are:
Original Weight Loss Program
Night Edition Weight Loss Program
Chocolate Mocha Weight Loss Program
The available combo packs are:
Day & Night Weight Loss Program: Includes Original Weight Loss Program and Night Edition Weight Loss Program
Chocolate Mocha & Night Weight Loss Program
All of the products come with a downloadable weight loss guide that customers get via email when they place an order. The guide contains a plan for what to eat while using Skinny Coffee Club.
How Did Skinny Coffee Club Start?
There's very little information available about the company behind Skinny Coffee Club. It appears to be a company from the United Kingdom, as that is where all of the physical locations selling the product are. However, there is no company address listed on the official website's "about us" or "contact" pages.
According to the official website, the product is sold by more than 145 companies from around the globe. They say that the product contains only high-quality ingredients with no "hidden toxic chemicals."
Unfortunately, that's about all we can tell you about Skinny Coffee Club. There's no information about the person or people who founded the company, nothing about whether they use a board of scientific advisors, or what their quality control practices are.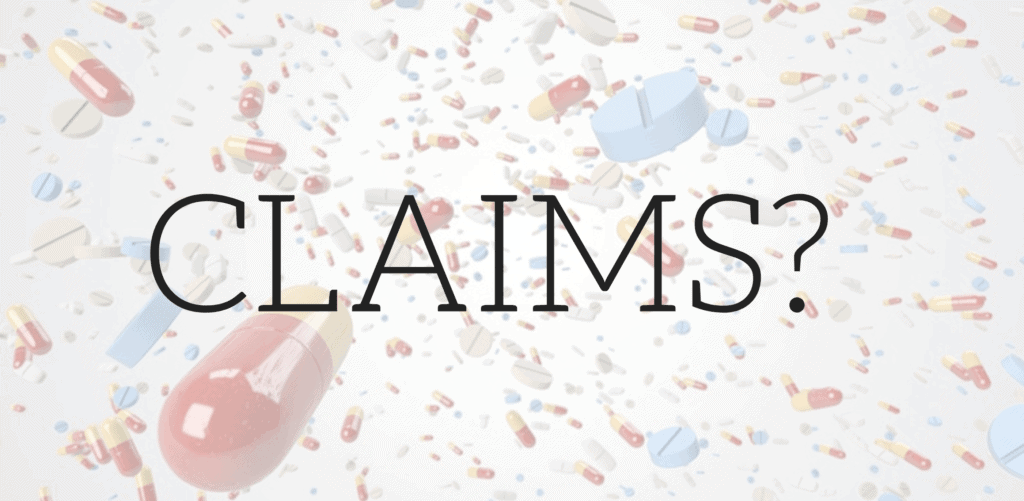 Scroll below for one of the best products we've seen over the last year.
Claims
Skinny Coffee Club Claims
The Skinny Coffee Club website is full of pictures of people who have supposedly undergone fantastic weight loss journeys using the company's products. There are also some customer reviews and testimonials there. The company claims that Skinny Coffee Club helps their customers to:
Lose weight quickly
Increase energy
Get a better complexion
Consume healthy antioxidants
They also say that the product tastes great and is easy to use. Although the products come with a plan for what to eat, the company says that you'll see results even if you don't change anything.
Ingredients
Skinny Coffee Club Ingredients
Skinny Coffee Club claims to have "revolutionized" coffee by changing it so that it helps burn fat, provide antioxidants, and more. The ingredients vary a bit from one product to the next. For one thing, the Night Edition product contains decaffeinated coffee. Some of the Skinny Coffee Club Ingredients are:
Ground coffee (regular, green, and/or decaffeinated)
Green tea extract powder
Siberian ginseng powder
Spirulina powder
Fennel
Chlorella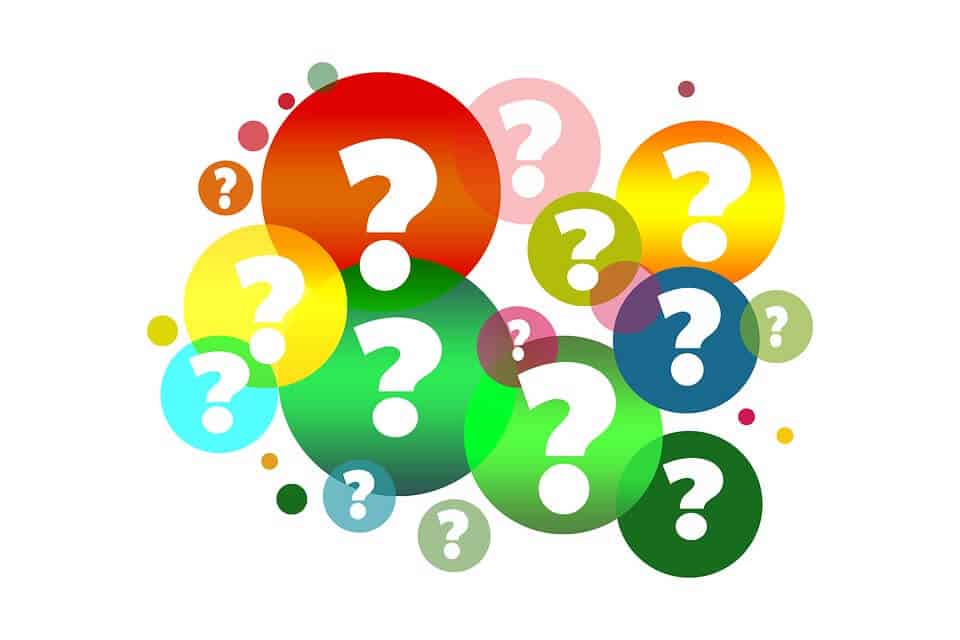 Does Skinny Coffee Club Work?
The Skinny Coffee Club website doesn't talk about any clinical research that proves their products work. Instead, they talk about customer surveys and use before and after photos to convince potential consumers to try their products.
At DietSpotlight, we're not drawn in by marketing techniques. Instead, we rely on real science to determine if the claims a company makes about its products are valid. We researched several of the Skinny Coffee Club ingredients, and this is what we discovered:
Coffee
Skinny Coffee Club products use a few different kinds of coffee. The coffees they use are:
Ground Coffee
Ground Green Coffee Bean Extract
Instant Coffee
Decaffeinated Ground Coffee
What's the difference? Well, there's the caffeine for one. Caffeine is a well-known stimulant. It's the one many of us reach for when we're trying to wake up in the morning, or when we need that mid-afternoon jolt. Caffeine is found in coffee, colas, teas, and other products.
Skinny Coffee Club claims the product will give you more energy. This might be a matter of semantics, but technically, caffeine doesn't provide energy. It provides alertness.
Physical energy happens when your body metabolizes food. That's what the calorie count in foods mean—that food's potential for creating energy. Now, there are some ingredients in Skinny Coffee Club that contain calories, but caffeine isn't one of them. Your body cannot turn caffeine into energy, as stated on Livestrong.
What caffeine can do is give you a feeling of mental alertness. It does that by acting on the parts of the brain that react to adenosine, a substance that makes you feel sleepy and relaxed.
According to Examine.com, caffeine interferes with the sensors affected by adenosine, so you don't feel sleepy. That said, decaffeinated Skinny Coffee Club Night Edition won't produce that feeling, which is probably a good thing since it's meant to be used at night when you don't want to stay awake.
But, can caffeine help you lose weight? Possibly. There is some research that indicates caffeine boosts thermogenesis and increases fat oxidation. In a study published in the American Journal of Clinical Nutrition, scientists tested three doses of caffeine on participants, 100, 200, and 400 mg taken orally. They determined that "caffeine increased energy expenditure" according to the dosage.
In another study posted on Livestrong, mice who were fed black coffee along with a diet high in fat gained weight at a slower rate than mice who did not drink coffee.
Another difference in the kinds of coffee used in Skinny Coffee Club has to do with the way it is processed. Green coffee merely is coffee that has not been roasted. You might remember green coffee being the darling of the weight loss world for a time.
Famous television personality Dr. Oz once touted green coffee as being incredibly useful for weight loss. His endorsement of the substance was based on a study by the Diabetes, Metabolic Syndrome and Obesity that claimed participants who used green coffee saw dramatic results even without changing their diets or activity levels. Later, that study was proven to be flawed and was retracted.
Today, the National Institutes of Health Office of Dietary Supplements lists green coffee as having a "possible modest effect on body weight." However, they say that the clinical trials that exist are "of poor methodological quality."
Green Tea
Green tea contains caffeine, but it's probably included as an ingredient in Skinny Coffee Club because of its catechins. Catechin is an antioxidant. There is some evidence that suggests that catechins may improve metabolism. Catechins also help the body to break down fats.
However, even though research supports the use of green tea for weight loss, the effect is very slight. Medical News Today reports that researchers conducted a review on the use of green tea for weight loss. They discovered that green tea's impact on weight loss was so small that "it was unlikely to be of clinical importance."
In addition to having only a small effect on body weight, it appears you'd have to drink more green tea than the amount that is likely to be in Skinny Coffee Club. To see any weight loss, you would need to drink two or three cups of green tea per day, as stated on Livestrong. Skinny Coffee Club users are supposed to drink one cup of the product per day. Now, keep in mind that Skinny Coffee Club isn't just green tea, which means you probably aren't getting anywhere near the amount needed to lose weight.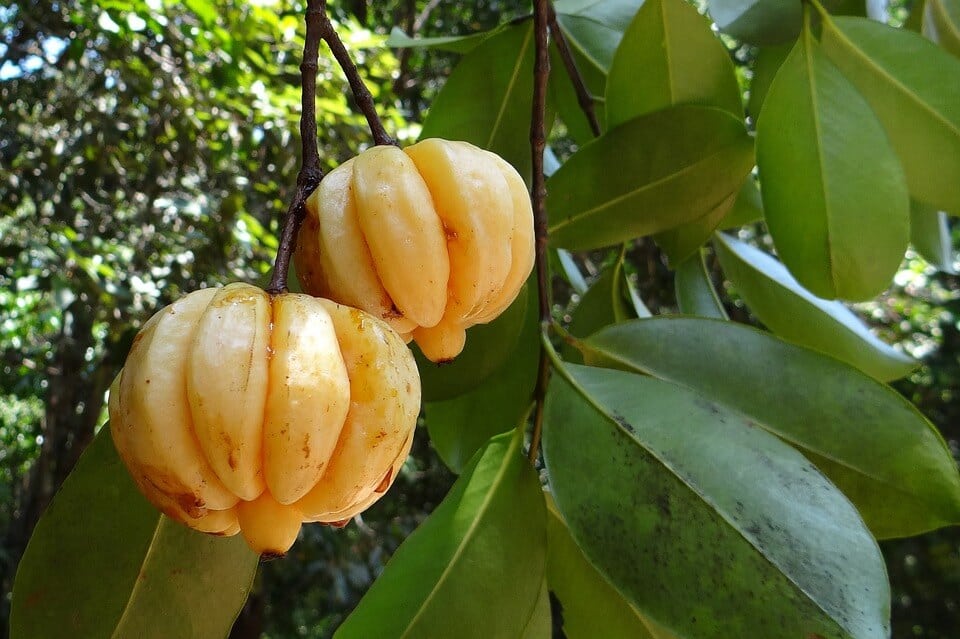 Garcinia Cambogia
Garcinia Cambogia is a kind of fruit that grows in the tropics. It's often used in weight loss supplements, but experts say that it probably doesn't do much to help. Garcinia cambogia contains hydroxycitric acid, which interferes with an enzyme that allows the body to make fat. Also, it raises serotonin levels, and that could help you feel less hungry.
But, according to WebMD, "actual weight loss results aren't impressive." In one study, people who took garcinia cambogia only lost an average of two more pounds than those who didn't. The researchers weren't sure if the small additional loss was because of the garcinia cambogia or because of other dietary changes and exercise.
A study published in JAMA also determined that garcinia cambogia was ineffective. The study involved men and women who were overweight. Over a 12-week period, one group took a garcinia cambogia supplement while the other received a placebo. Both groups were instructed to follow high-fiber, low-calorie diet. At the end of the study, there was no difference in weight loss between the two groups.
Spirulina
Spirulina is a kind of blue-green algae. According to the University of Maryland Medical Center, it has many nutritional benefits, including:
Protein
Vitamins
Minerals
Antioxidants
Carotenoids
Because of its high protein content, it is sometimes used as a nutritional supplement. There is also some evidence that it can boost the immune system and protect against some allergens. However, there doesn't appear to be anything supporting its use for weight loss.
Is the Caffeine in Skinny Coffee Club Addictive?
Caffeine isn't so much addictive as that it can cause physical dependence. Experts at WebMD say the difference is that caffeine doesn't cause the problems that addictive drugs do, like harming your social, physical, or monetary health.
However, when you abruptly stop using caffeine, you may experience some symptoms of withdrawal, such as:
Headache
Fatigue
Mood changes
Trouble concentrating
While caffeine may not be addictive in the traditional sense, your body can build up a tolerance to it. When that happens, caffeine becomes less effective. Eventually, the only thing that caffeine will do for your body is keep you awake. And, it won't matter if you use more caffeine. The tolerance is considered "insurmountable." You'll need to take at least a month break to reduce tolerance, according to Examine.com.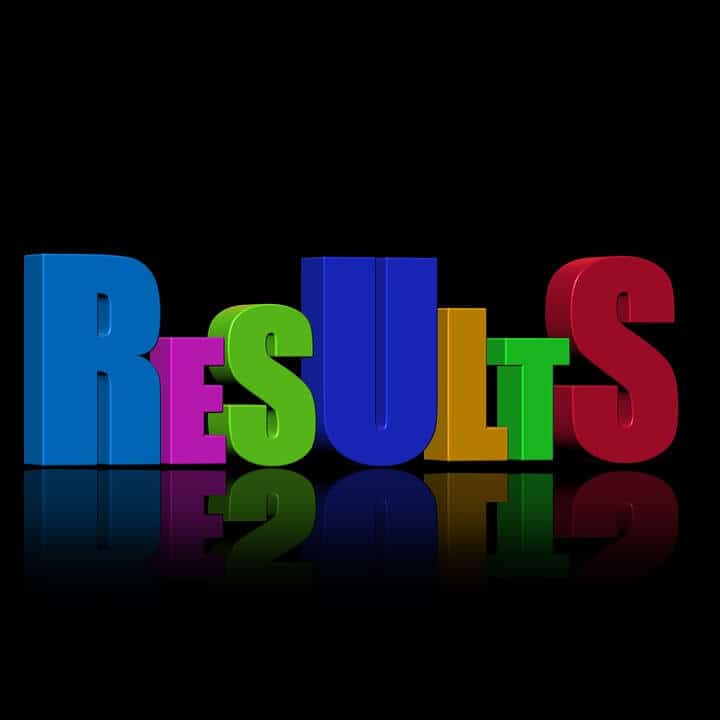 Results
Skinny Coffee Club Benefits and Results
Skinny Coffee Club says their products have some benefits, the chief one being fast, easy weight loss. They also state you'll get:
A better complexion
Antioxidants
More energy
The science behind Skinny Coffee Club doesn't support the dramatic weight loss results they claim. You might lose a little weight, but it won't drop off as quickly as the company claims.
Part of our research into any product is to look at what real customers have to say about using it. Now, the company has lots of supposed reviews and testimonials on their website, but most companies only display the glowing reviews they receive, and some companies even make them up. We're not saying that Skinny Coffee Club made up the reviews on their site, but we prefer to look at reviews on third-party websites.
The user comments posted on retail sites were a mixed bag, with about 50 percent of them rating the product at two stars or below on Amazon's five-star scale. And, on the Holland & Barrett (a health store in the UK) website, the overall rating for the product is just three stars. Complaints had to do with the product being ineffective, the taste, and the price.
"Totally NOT worth it. I didn't drop one ounce," complained one customer on Amazon.
Another person said on Holland & Barrett, "As a coffee lover I would say this tastes foul"
Still another commented on Amazon, "I thought the bag would be bigger. Not worth the price."
Other people had different feelings after trying Skinny Coffee Club.
One commented that is posted on Holland & Barrett, "A little complicated to make but seems to be working!"
"I bought this coffee two weeks ago, and I am really happy with the results so far," wrote a satisfied customer on Holland & Barrett.
Skinny Coffee Club and Weight Loss
The Skinny Coffee Club website promises impressive weight loss results, but there just isn't any scientific evidence to support such dramatic changes. Coffee and green tea might enable you to lose a little weight, but the results won't produce the fast, visible results Skinny Coffee Club claims. And, it indeed won't happen without eating a low-calorie diet and exercising.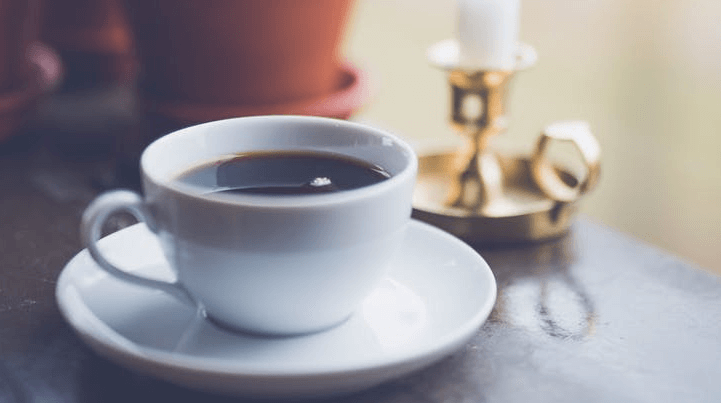 Directions
How to Make Skinny Coffee Club
The directions on the Skinny Coffee Club packaging say to use a French press to make the coffee, but also notes that a tea strainer, sieve, or coffee filter will also work. Users on Amazon also say that you can make it in a traditional coffee maker or use a Keurig machine.
To make Skinny Coffee Club according to the packaging directions:
Pour one mug of near boiling water and one teaspoon of coffee into a French press
Infuse for 3-5 minutes
Pour the coffee into a mug and enjoy
How to Use Skinny Coffee Club
The packaging for Skinny Coffee Club says that you must drink one mug per day for results. On the official website, they elaborate that it's best to drink Skinny Coffee Club first thing in the morning to get the best results and have energy all day.
Where to Buy Skinny Coffee Club
Skinny Coffee Club is available through the official website. It is also available on Amazon. For UK customers, Skinny Coffee Club is sold in the brick and mortar locations of Holland & Barrett, or through the Holland & Barrett website.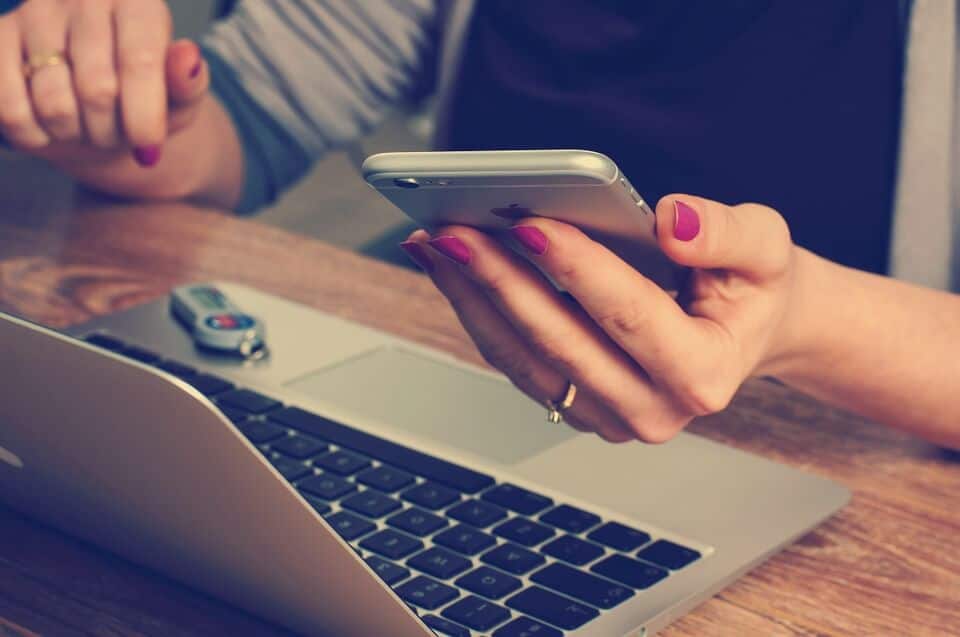 Cost
Skinny Coffee Club Cost
One of the complaints users of Skinny Coffee Club have about the product is its high cost. We have to agree that the Skinny Coffee Club price is pretty exorbitant. A 28-day supply (which is only 28 cups of coffee) of either the Original or Night Edition goes for around $39. However, some users also complained that the package was tiny and didn't last them for the full 28 days.
Side Effects
Potential Skinny Coffee Club Side Effects
The Skinny Coffee Club website doesn't talk about any side effects, but that doesn't mean the product doesn't have the potential for them.
Caffeine is probably safe for most adults when it is used in appropriate amounts. However, when it is used for a long time or in high dosages, it is considered "possibly unsafe",  according to WebMD. Using caffeine could cause the following side effects:
Nervousness
Irritated stomach
Nausea
Vomiting
Rapid heartbeat and respiration
Because of its caffeine content, green tea has the same potential for side effects, according to WebMD.
The possible side effects of spirulina depend on its source. If it's grown in a controlled environment, it is probably safe. But, if spirulina is harvested from a natural setting, it can contain bacteria, heavy metals, and substances that can be harmful to the liver, according to WebMD. Contaminated spirulina can cause:
Abdominal pain
Rapid heartbeat
Thirst
Weakness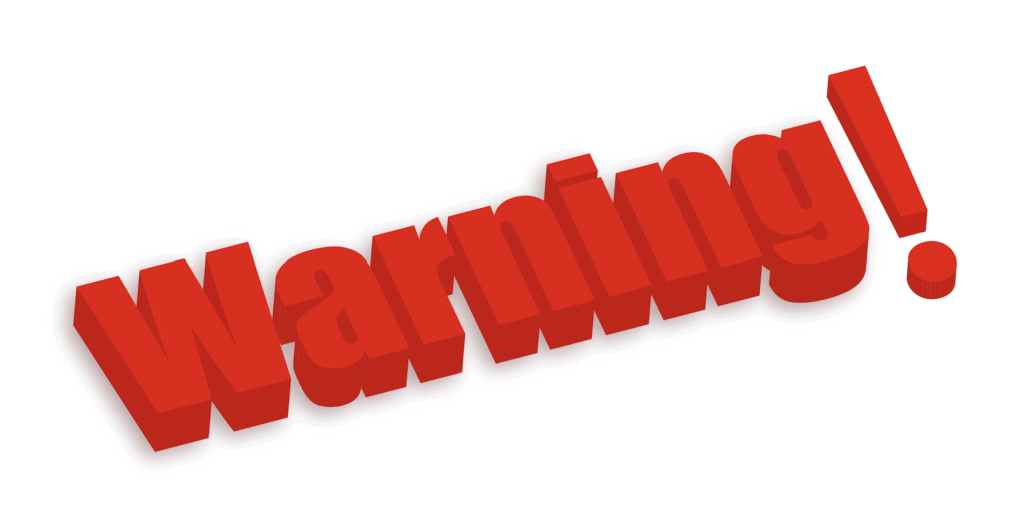 Skinny Coffee Club Product Warnings
The Skinny Coffee Club website does not provide any warnings about using the product. However, they do advise customers to talk to a doctor before using the product if they are pregnant or nursing.
There are more warnings on the Holland & Barrett website where Skinny Coffee Club is sold in the UK. The advice they give is as follows:
Don't use if you're pregnant or breastfeeding
If you're under 18, talk to your parent before using the product
If you experience diarrhea, loose stools, or abdominal pain, stop using and contact your doctor
The product is not intended for long-term use
May contain gluten, milk, sesame seed, egg, or nuts
Talk to a doctor before using if you have a medical condition or are taking any medications
Lawsuits
Any Skinny Coffee Club Lawsuits?
Our research didn't turn up any lawsuits or other legal issues pertaining to Skinny Coffee Club. The company is based in the UK, so they don't have a Better Business Bureau (BBB) file.

Skinny Coffee Club Alternatives
Skinny Coffee Club isn't the only coffee on the market that claims to aid in weight loss. Some Skinny Coffee Club alternatives are:
Ganoderma Slim Coffee
Naturegift Coffee 21
Lean Joe Bean
Solo K-Cup
Revital U Coffee Brew Weight Loss Formula
What Users Are Saying
"Doesnt really make much of a difference."
"I have been trying this product for over three months and it has certainly helped with my weight loss goal."
"I saw this advertise on my facebook page and decided to give it a try despite the high price. Totally NOT worth it. I didn't drop one ounce."
Bottom Line
Bottom Line on Skinny Coffee Club
Are we ready to switch out our morning Joe for Skinny Coffee Club? We like that the ingredients have some scientific evidence of supporting weight loss. We don't like that the suggested serving size does not come close to the amount required to get those scientific results. Also, there is no mention of a healthy diet and exercise. Customer reviews are lukewarm at best.
When it comes to a powerful combination of proven weight loss ingredients, there is one we can recommend. Noom is among the best we have seen this year. Even better, the makers of Noom offer a 14-day trial, which is a great sign of confidence.
Learn More About Noom »