Skinny Fiber Review

- 17 Things You Need to Know
Skinny Fiber pills use glucomannan as their active ingredient to to reduce hunger cravings while helping with digestion — but we had to find concrete science behind these claims. While the official website offers information on enzymes and Caralluma, the company provides very little evidence that the product works. There are neither real-world examples nor clinical studies supporting effective use of the product.
During their research, our research crew also found complaints of numerous side effects associated with Skinny Fiber Pills. With reports of diarrhea and vomiting, we had to check if this weight loss pill's pros outweigh the cons. Here, you can read the summary of everything we learned.
Skinny Fiber can be purchased through their Official Site.
Skinny Fiber Video Review
Overview
What Are Skinny Fiber Pills?
Skinny Fiber Pills is a weight loss supplement pill. These diet pills are made with natural ingredients.
The active ingredient, Glucomannan, is a natural, water-soluble fiber. It can slow down the process of digestion thereby making you feel satiated or full for longer hours.
This will decrease your hunger pangs, make you eat less, and lose weight. The pills help suppress appetite and promote good health.
Skinny Fiber Pills are made by Skinny Body Care, a company dedicated to weight management and wellness through weight loss supplements. A quick look at the ingredient research can give us a better insight into the potential benefits of this supplement:
Skinny Fiber Competitors
 How Did Skinny Fiber Pills Start? 
The weight-loss pills are made by Skinny Body Care Company which was started in 2011 by successful network marketing leader, Ben Glinsky. He is totally committed and focused on creating products that are of impeccable quality and give life-changing results to the dieter.
The Company aims to use natural ingredients that can maximize benefits for the customer, financially as well as physically.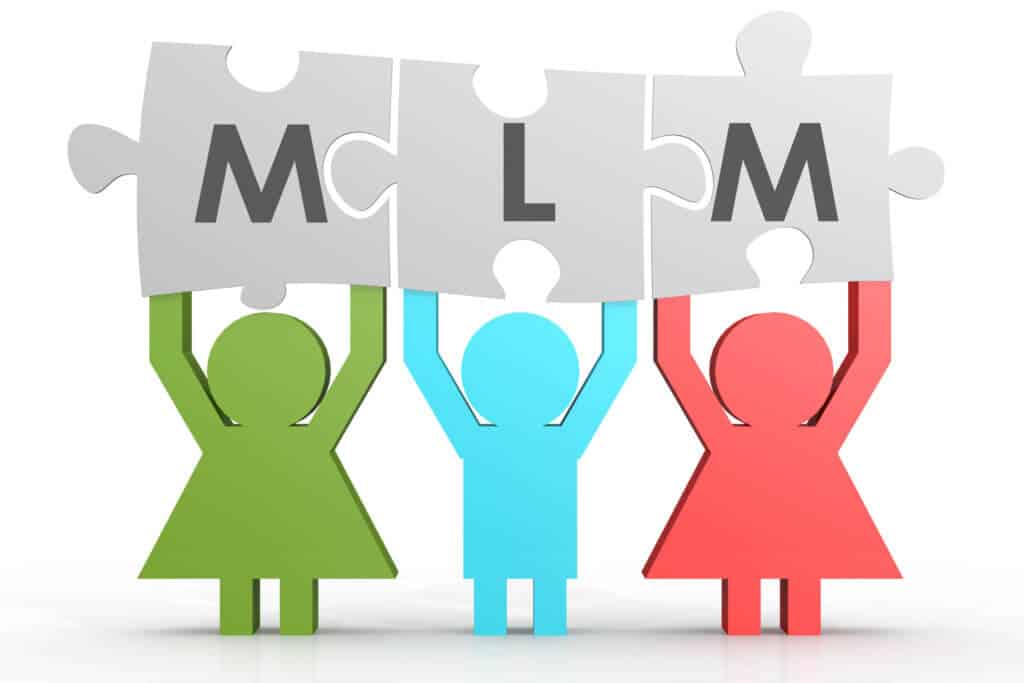 Scroll below for one of the best products we've seen over the last year.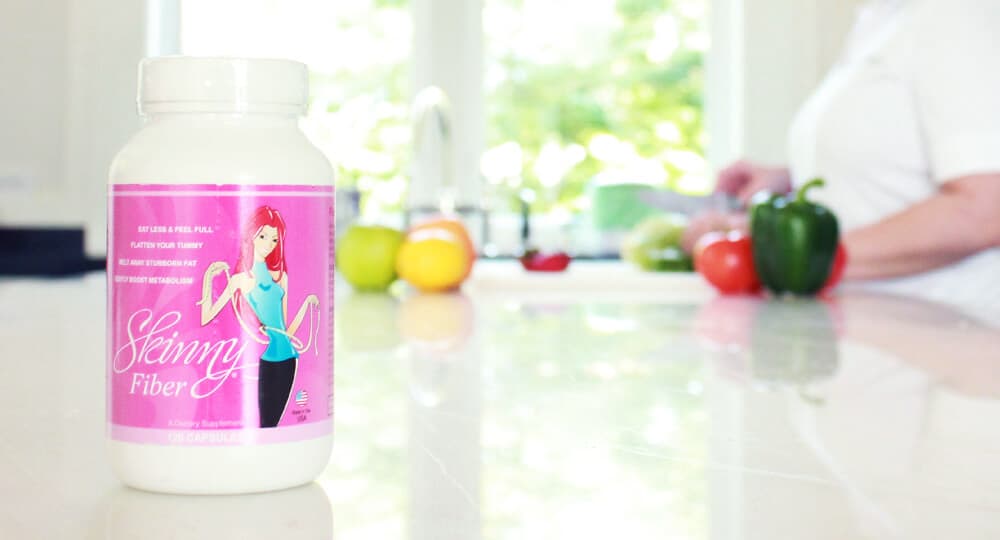 Claims
Skinny Fiber Pills Claims
Skinny Fiber Pills claims that the pill helps in losing weight by helping with the dieter's detoxing and appetite control. Skinny Fiber Pills claims it blocks fat and gives natural energy.
The pills claim that its ingredient Glucomannan that has its origin in an Asian plant expands in the stomach and gives the dieter a feeling of fullness or satiety and curbs cravings.
Skinny Fiber Pills claims that it boosts metabolism and burns fat in the body, especially the stomach fat. The manufacturers also claim that the supplement is "scientifically formulated" and has only natural ingredients.
The claims include:
May help manage weight
Has antioxidant properties
Is a proprietary blend
Promotes healthy digestion
Supports detoxifying the body
Ingredients
Skinny Fiber Pills Ingredients
Skinny Fiber pills contains two proprietary blends. The ingredients in these blends include:
Glucomannan
Caralluma Fimbriata
Cha de Burge
Protease
Amylase
Glucoamylase
Papain
Cellulase
Bromelain
Glucomannan powder
According to the International Journal of Health Sciences, it is a sugar made out of the Konjac plant root. In its powder form, it is used to make capsules and tablets. It is renowned for its medicinal benefits and is used in the treatment of constipation. Glucomannan is also a gelling agent.
Glucomannan is found to increase the transit time of food. Hence it effectively prolongs the time for gastric emptying, which increases the fullness.
Cha de Bugre powder
Cha de Bugre produces a red fruit that resembles a coffee bean. This tree is native to Brazil but is also found in the forests of Argentina and Paraguay. It is the main ingredient in the 'diet pills' of Brazil. Cha de Bugre is used as a health tonic to improve heart function and circulation of blood. It is also used to treat a cough, gout, cellulite, herpes, and other viral infections.
Caralluma Fimbriata powder
This is a type of cactus that is eaten by some tribes of India. It is believed to increase endurance and suppress hunger. There is a belief that it controls the part of the brain that controls appetite. Caralluma Fimbriata is called 'Famine food' in India and is used in pickles. Studies have shown that this powder appears to decrease appetite when taken for a 2-month period.
260 mg Proprietary enzyme blend consisting of:
Protease, Amylase powder
Amylase and Protease are digestive enzymes that are required by our body to digest food after breaking down proteins, lipids, and carbohydrates.
Papain powder
Papain is from Papaya fruit and is used in medicines. It can treat swelling, pain, and inflammation.
A redeeming property of the main ingredient, Glucomannan is that it feeds the good, digestive health-promoting bacteria that are present in our intestine, converting them into short-chain fatty acid.
Studies conducted on animals show that this reaction leads to protection from gaining fat.
This has other associated benefits as shown by studies that prove a relation between body weight and bacteria of the gut.
Does It Work
Do Skinny Fiber Pills Work?
There are mixed reviews about the validity of the claims made by the manufacturers of this pill. The diet demands that you drink a lot of water and allow fiber to fill your stomach so you feel full.
There are photographs and videos that showcase the 'Before' and 'after' status of many.
Whether the drastic weight loss is primarily because of the pill is arguable.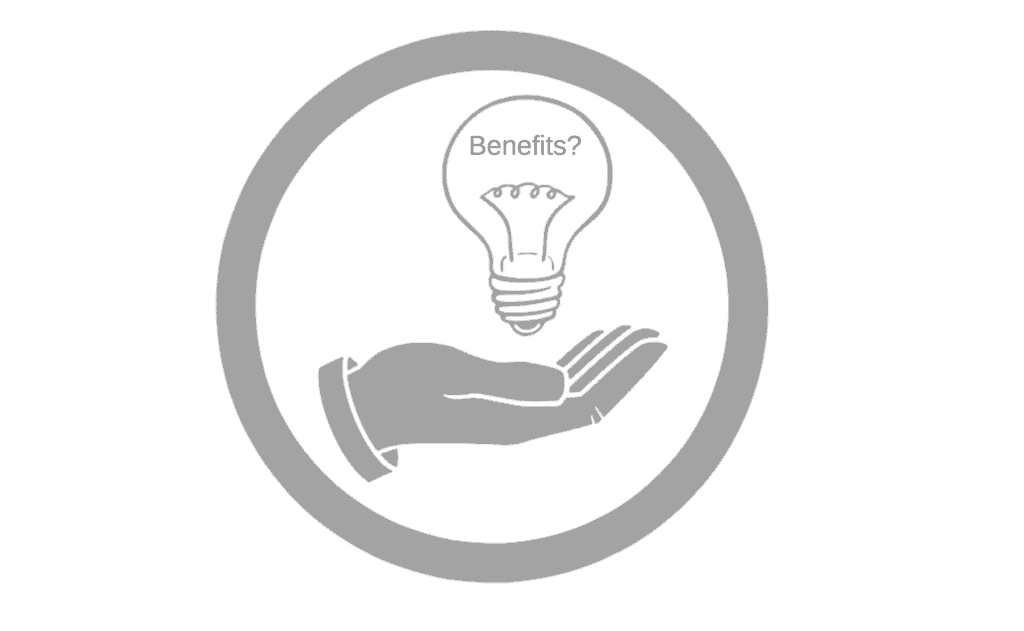 Benefits and Results
Skinny Fiber Pills Benefits and Results
A high-fiber diet is beneficial to health irrespective of its effect on body weight, the Skinny Fiber pill also has digestive enzymes and antioxidants added to it. It aims to support your digestive health and boost your immune system.
Currently, the website of Skinny Fiber Pills is not functional and it is not possible to verify the information provided.
All information available is from the reviews, the ingredient list provided, and from the advertisements. We can only judge the efficacy of the pill from these details.
Even the Skinny Fiber pills claims are so cautiously worded that nothing is promised for sure.
The claim that 'it may help promote weight management' clearly seems the genius handiwork of a lawyer who made sure there was no legal loophole.
Details On Skinny Fiber Pills and Weight Loss
Skinny Fiber Pills have been on the market for over 4 years now. They are available in a number of online outlets too – Skinny Fiber Pills on Amazon, Skinny Fiber Pills on eBay, and Skinny Fiber Pills GNC – to name a few.
Though it is a well-established fact that fiber plays a major role in our body's weight loss mechanism, it is difficult to concur with Skinny Fiber Pills claims of amazing weight loss only with the use of these pills.
Directions
How To Use (Take) Skinny Fiber Pills
Skinny Fiber Pills should be taken twice a day. Take two Skinny Fiber Pills 30 minutes before lunch and take 2 pills 30 minutes before dinner, with a glass of water.
It is important to drink at least 8 glasses of water daily because water is essential for the fiber to expand and give you the feeling of fullness.
Ensure that you wait half an hour after taking the pill before Skinny Fiber Pills you eat.
Drinking ample water also prevents digestive problems, bloating, and constipation.
Where to Buy
Where to Buy Skinny Fiber Pills
Skinny Fiber pills are available at Walmart and in several online stores, including Amazon, eBay, and GNC.
Skinny Fiber website is seeking distributors to sell these diet pills.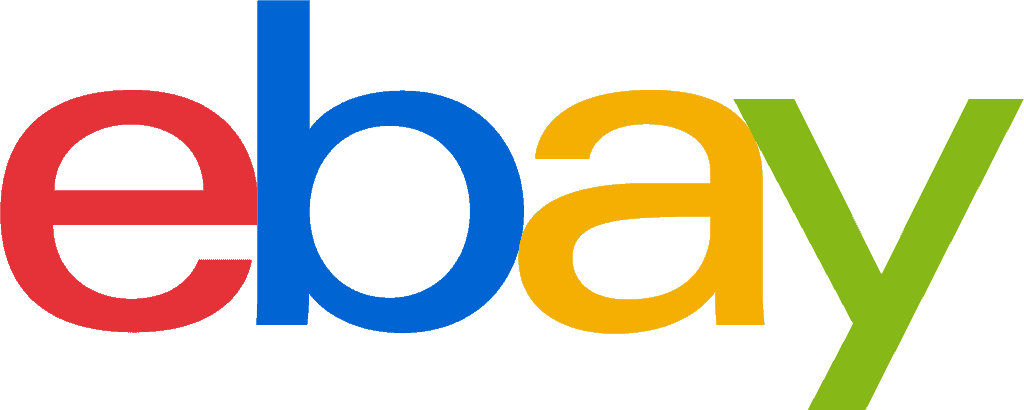 Though Skinny Fiber pills are advertised as available at Walmart, Skinny Fiber network reports that the authentic and legitimate pill is only sold online and warns against fake pills.
How Much Fiber In Skinny Fiber Pills?
A proprietary blend of Glucomannan powder, Caralluma Fimbriata powder, and Cha de Bugre powder are the fiber content of this pill. They make up 1160 mg weight.
As the name indicates, this is primarily a fiber supplement.
Side Effects
 Potential Skinny Fiber Pills Side Effects
The main ingredient is Glucomannan. It is a form of sugar that is obtained from the root of the plant, Konjac. It has been used traditionally in Japanese food to thicken gravies and stews. This low-calorie food expands and forms fiber in the stomach. This fills the stomach and helps better digestion.
Diarrhea, bloating, and flatulence can occur. Some dieters complain of vomiting, nausea, and constipation.
Though Skinny Fiber pills do adhere to laws to ensure the pill is safe, the FDA does not approve of any kind of natural supplement. It is not a diet pill that would be prescribed.
Dieters should also understand the term, 'proprietary blend' with caution. Such blends use ingredients that are generally 'considered safe' but there is no mention of the amounts of each of the ingredients.
Product Warnings
Skinny Fiber Pills Product Warnings
The manufacturer of Skinny Fiber pills is a multi-level marketing company (MLM), meaning there is no guarantee about after-sales service for customers.
Better Business Bureau (BBB) has no rating for Skinny Fiber. The BBB scorecard is based on many factors like type of business, time of business, complaints against the business, and if /how the complaint is resolved.
Skinny Fiber Pills are popular because of their 'just the pills' promise. The Federal Trade Commission (FTC) reported that over half of such diet supplements in the market made a minimum of one claim that was false.
The fact that the ingredients are all-natural does not necessarily mean the pills are the panacea for weight loss as Skinny Fiber pills claims. It would be judicious to take the Skinny Fiber pills reviews with a pinch of salt and trust your own judgment.
There is no mention of physical exercise mentioned on the Skinny Fiber site. It is hard to believe that even in this age, there are companies that claim that it is possible to wish away excess weight with just 4 capsules every day, without breaking any sweat.
Lawsuits
Any Skinny Fiber Pills Lawsuits?
There is a lawsuit reported on Top Class Action against the founder of Skinny Fiber pill, Ben Glinsky. It was a complaint of fraud and non-payment of due commission.
Skinny Fiber Pills on Amazon
The pills are available for purchase on Amazon. The Amazon site has the product description as well as the reviews and ratings of the buyers.
Few found the product useful but some complained harshly about the product. There was one comment that said the "price is good".
Skinny Fiber pills price is almost $30.
Skinny Fiber Pills Reviews
One dieter, a mother of 3, found Skinny Fiber pills very effective. She had lost 40 pounds. She mentioned that drinking a lot of water helped her in the process.
However, one user did not notice any change in her weight at all and was disillusioned. She wanted her Skinny Fiber pills to be examined for authenticity and demanded a refund as she had actually gained, rather than losing weight as was advertised.
As this other satisfied dieter put it, 'I changed my dietary habit, did some light physical activity, and took Skinny Fiber pills. I was willing to make lifestyle changes and I lost weight.' The last word?
Skinny Fiber Pills Alternatives
There are a number of fiber-based supplements aimed at weight reduction and body slimming available in the market.
Here are a few:
PGX Daily
This is a weight loss diet pill. It reduces your appetite, makes you feel full, and helps regulate blood sugar levels. Its main ingredient is a proprietary mix and coconut oil extract.
PGX Daily has no stimulants added to it. It helps to reduce almost 60% of the glycemic response when it is had with a meal. It is supposed to slowly absorb water in the stomach and cause a sensation of fullness. The pills are in capsule form and provide lasting and fast effect.
Glucomannan
This is a no-frills version of Skinny Fiber pills and is just the natural dietary fiber, Glucomannan. It is a natural dietary fiber that is extracted from the root of Konjac, also known as elephant yam.
Glucomannan is a supplement that can be added to juices, food products, and flour. It can absorb water easily and create gel-like bulk. This water-soluble quality makes it suitable for use in weight loss recipes and supplement. Many randomized studies concur that Glucomannan induces moderate loss in weight if it is taken regularly before meals.
Glucomannan costs a fraction of Skinny Fiber pills if you can do without the added antioxidants (and grab a bowl of berries instead).
Benefiber Healthy Shape
Benefiber is also a fiber supplement and has wheat dextrin. A teaspoon of the supplement has to be added to water, dissolved, and drunk twice a day to suppress appetite and promote a sense of satiety. It was launched by Novartis Health. It is tasteless and can be added to other food too.
The product has scientific backing when it talks of the fiber content contributing to regularity, but there is no evidence or clinical results that can back its weight loss concept. Some users have complained of side effects like diarrhea.
What Users Are Saying
"I adore this product!!! I lost a total of nearly 80lbs being on it for a year in a half. Been off it for 3 years. And about to get back on it to refresh myself of portion control. Love love love this product."
"Helps you stay regular and helps you feel full. Didn't help me lose any weight."
"Maybe this is better for someone else. It did nothing for me."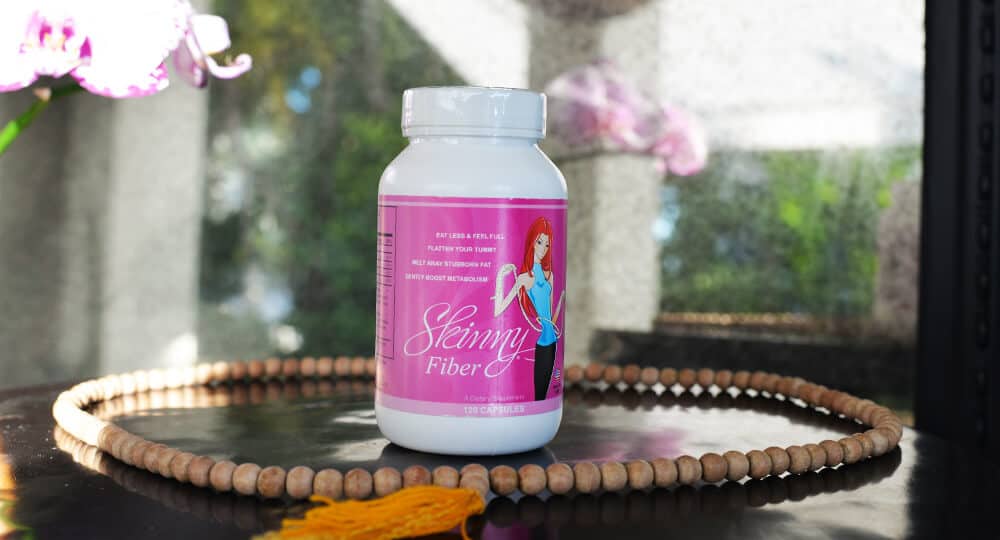 Bottom Line
The Bottom Line on Skinny Fiber Pills
Now the moment you've been waiting for: our bottom line on Skinny Fiber Pills. Well, we like that this supplement provides fiber to help with more regular bowel movements and we appreciate that a 30-day return policy is provided on the official website. On the other hand, we are leery because this formula is not backed by real science. Furthermore, we're concerned about the adverse effects that numerous customers have complained of.
If you'd like to shed more pounds of fat, then we advise you to go with a diet program that is backed by clinical research.
Among the best diet apps we've seen this year is one called Noom. We love that this program offers individual human coaching, customized meal plans, support groups, extensive food logging tools, and more.
The makers of Noom are so certain of their program they're offering a free trial offer, which is a good sign.
Learn More About Noom »