Skinny Fox Detox Review

- 12 Things You Need to Know
Skinny Fox Detox is a brand of 'cleansing' teas recommended to use in 14-30 day cycles. However, our jaws dropped when we read the apparent benefits of these cycles, including increases in blood circulation, calorie burn, fat metabolization, and toxin elimination. These claims were 'reported' by consumers, but can a tea drink scientifically achieve all of this?
With so many tea products available, we tend to take these claims with a grain of salt. Our research team mobilized to take a deeper look at this product and, based on facts, reached a conclusion on the validity of this product's benefits. Our research profile follows.
Skinny Fox Detox can be purchased through their Official Site.
Skinny Fox Detox Readers:
Click here
to find out why we recommend trying Burn TS.
Overview
What is Skinny Fox Detox?
The Skinny Fox Detox is a weight loss programme which intends to shed weight by using two sets of herbal supplements. These supplements are packaged in an easy-to-handle form of tea. The program stretches over either 14 days (called the Mini Fox Detox) or 28 days.
The pack comes with the appropriate number and volume of the two sets of tea – the Hello Gorgeous and the Goodbye Cherry Pie (14 bags for 28 days and seven bags for 14 days). There is also a third program called Stay Foxy, which provides enough loose tea for 28 days.
This regimen works on the principle of supplements – all of which are claimed to be entirely herbal in origin – while ensuring the process of clean eating and exercise; although the latter is not deemed to be strictly necessary.
The official website advises starting with the 28-day program rather than the 14-day one, to receive a full detox treatment. The 28-day pack costs $45.50, while the 14-day pack costs $24.00; making the 28-day program more cost-effective.
Skinny Fox Detox is available for purchase through its official website, as well as through retailers such as eBay and Walmart.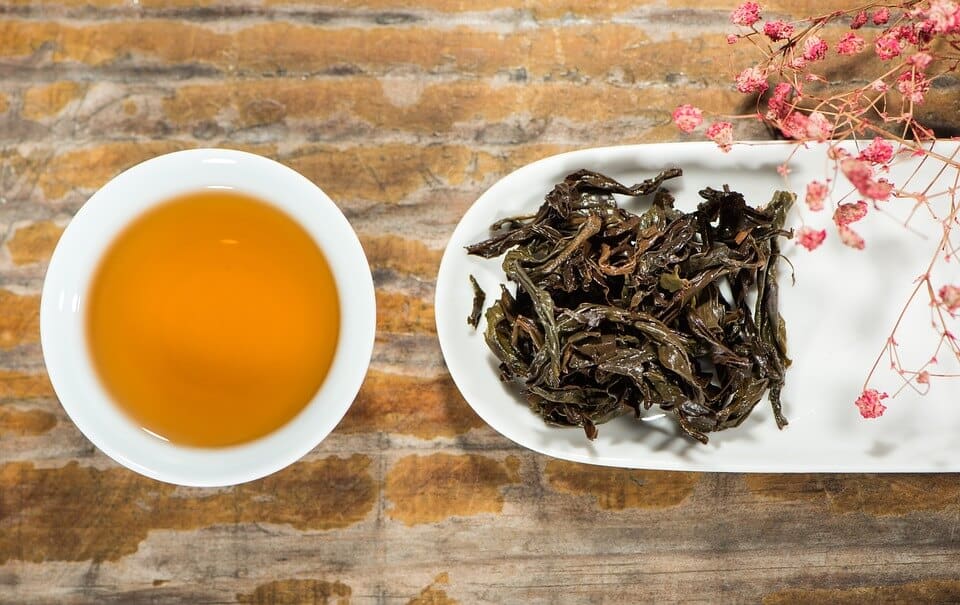 Skinny Fox Detox Competitors
How Did Skinny Fox Detox Start?
There is nothing conclusively mentioned regarding the vintage of the company, though the founder's open letter describes how the teas were developed as a result of her long-term weight loss battle.
The founder and CEO – Nicole C. Johnson, mentions that upon falling seriously ill after partaking a particular 'slimming tea,' she decided to develop a recipe herself.
Using the support of herbalists and basing on clinical studies (none of which, unfortunately, sited on the website), she developed the two types of tea, initially for domestic consumption. Gradually, however, she started sharing it with others and finally decided to make her discovery commercial.
Scroll below for one of the best products we've seen over the last year.
Claims
Skinny Fox Detox Claims
The official website claims that the products are entirely organic and are gluten-free – as opposed to several others weight-loss supplements available in the market.
This company even went to the extreme of treating the fabric used to make the tea bags with oxygen whitening, rather than chemical bleaching.
The program is aimed at detoxifying the body (or cleansing fat, as the website puts it), increasing metabolism levels and indirectly helping in weight loss.
The tea blends are claimed to give a push to the metabolic rates, raise energy levels and oxidize stubborn fat. Additionally, they can also flush out toxic substances from the body.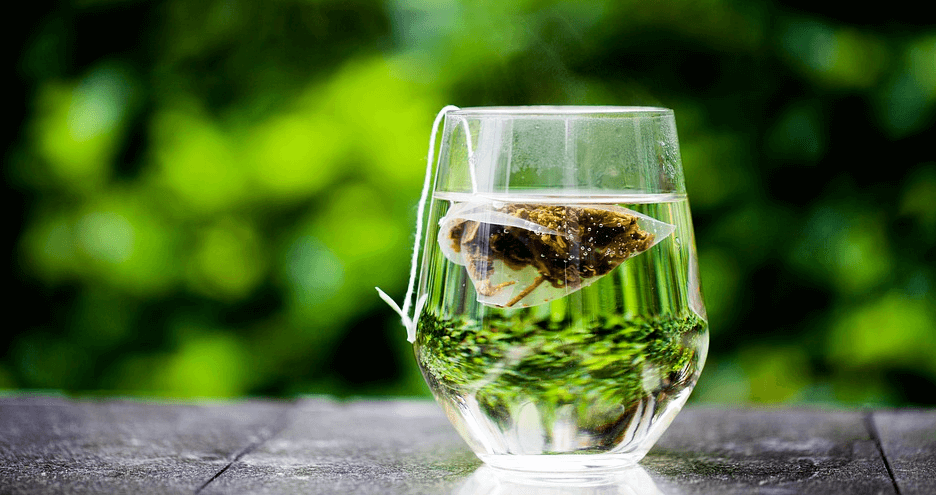 Ingredients
Skinny Fox Detox Ingredients
The components of the two types of tea that come with this programme are wholly organic.
Let us take a look at the constituents of the Hello Gorgeous Morning Metabolism Boosting Tea:
Yerba Mate
Sencha Green tea
Oolong, Orange peel, Lemon verbena, Lemongrass
Roots of ginger and ginseng, blossoms of cornflower
Goji and acai berry
Let us take a look at how each of these ingredients contributes to the detoxification of the body:
Yerba Mate
According to WebMD, yerba mate is an excellent way to lower blood sugar levels and is especially helpful for diabetic patients.
It can also help lower cholesterol levels in the body, and consumed in conjunction with guarana and damiana, may actually contribute to weight loss, by curbing hunger pangs.
Although the official product website claims otherwise, yerba mate is not recommended in large doses due to its caffeine content.
Sencha Green Tea
Green Tea is abundant in the vital ingredient, polyphenols, besides a small portion of caffeine, says WebMD.
However, there is conflicting evidence of the efficacy of green tea in weight loss.
Some studies mention that the effectiveness of green tea is dependent on the amount of caffeine contained in the beverage, which effectively reduces the BMI marginally.
Oolong, Orange Peel, Lemon Verbena, Lemongrass
There appear to be credible studies that point towards the use of oolong tea for reducing obesity and weight loss. This comes in handy, especially in the case of Type 2 diabetes.
Users must be warned though, that the caffeine content may cause complications for the uninitiated. It can manifest itself in the form side-effects such as headaches, nausea, rapid heart-beats and lack of sleep, states WebMD.
Orange peel is responsible for increasing the heartbeat and boosting metabolic levels in the body, thus bringing about weight loss.
Nevertheless, there is still no scientific evidence available which proves that this ingredient, in any way contributes to weight loss, WebMD reports.
Lemon verbena is teeming with antioxidants and a single cup of water and lemon verbena has a very low-calorie content, thus helping to regulate the calorie intake of the body, says Healthfully.com.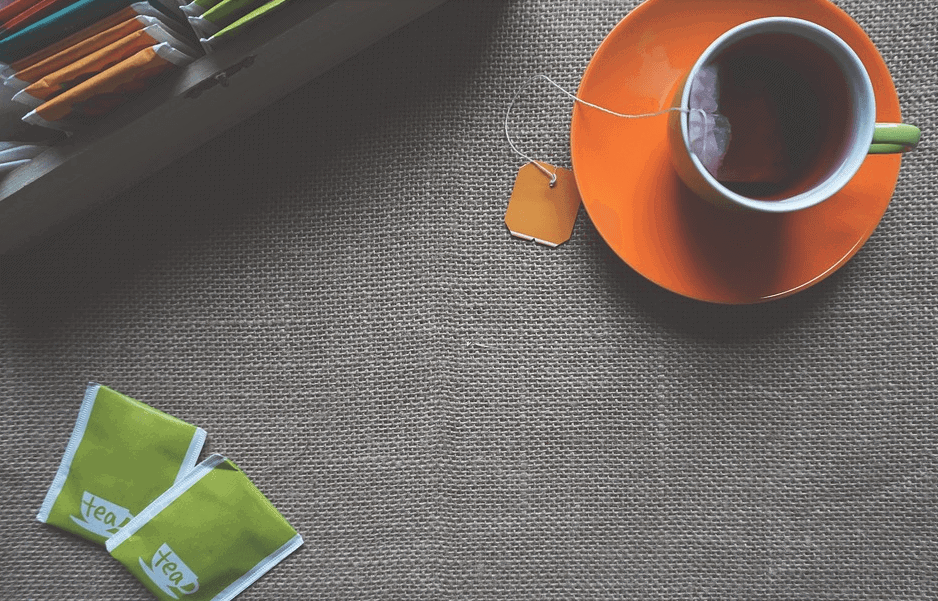 Besides, it also gives a boost to the immunity system of the body and relieves joint pain.
Lemongrass eases the digestion of users and helps in sleep-related disorders, according to Livestrong.
Additionally, anti-inflammatory properties like lemon verbena and lemongrass in the diet ensure a minimal caloric intake, while making the user feel full, which indirectly helps in weight loss.
Ginger Root, Ginseng Root, and Cornflower Blossoms
Ginger is a prevalent ingredient in many diet plans, although its efficacy is not fully understood. Ayurvedic medicine uses ginger root as an essential additive to treat obesity, by improving digestion, Healthfully.com reports.
Ginseng root, on the other hand, has been studied and proved to be capable of metabolizing carbohydrates. Additionally, it acts as a hunger suppressant. Together, these two effects help the user in losing weight. Care should, however, be taken with regard to the use of ginseng root as it may interfere with sleep patterns and may cause headaches, rashes and some menstrual problems, warns Livestrong.
Goji and Acai Berry
Goji berry is a small berry which is claimed to be very useful for weight loss. These are very low in calories and contain a lot of antioxidants, in addition to a host of vitamins which help in boosting metabolism rates and encouraging general health, says Healthfully.com.
However, there are some reports are yet to conclusively determine if these berries are instrumental in bringing about weight loss.
Acai berries contain flavonoids and procyanidins, which are basically antioxidants, which ultimately help in neutralizing free radicals in the body – responsible for damaging cellular membranes.
It also acts as an anti-inflammatory agent and prevents cancerous growth in the body.
However, users should be wary of the side-effects when a patient is under some form of medication, such as chemotherapy, warns Healthfully.com.
On the other hand, the Goodbye Cherry Pie Cleansing Tea contains the following ingredients:
Leaves of senna and peppermint
Fruits of fennel and coriander
Orange peel and bark of cinnamon
Root of ginger
Let us take a closer look at the various ingredients used in this tea:
Leaves of Senna and Peppermint
The US FDA has approved the use of senna leaves as a laxative and is thus helpful in treating constipation. By streamlining the bowel movements, senna aims to reduce extra pounds.
Excessive use of senna leaves is however not recommended as it can lead to diarrhea and dehydration, which can be very detrimental to the body, warns Livestrong.
Peppermint is similarly very useful in treating digestive disorders, thus reducing bloating and flatulence.
There is no concrete evidence suggesting that peppermint can help aid weight loss directly, but by streamlining bowel movements, it aims to maintain overall health.
Fruits of Fennel and Coriander
Diuretic in nature, fennel seeds increases the output of urine.
This action reduces the water content of the body and theoretically can help in weight loss. Also, fennel seeds help in easing the digestion system, although all this only seeks to eliminate water weight, rather than actually burning fat, explains Livestrong.
There is no study available which justifies the use of coriander for losing weight. Like ginger, this ingredient also works by treating the digestive system and streamlining the bowel movements, according to WebMD. By maintaining a healthy body, it becomes easier to continue exercising and lose weight.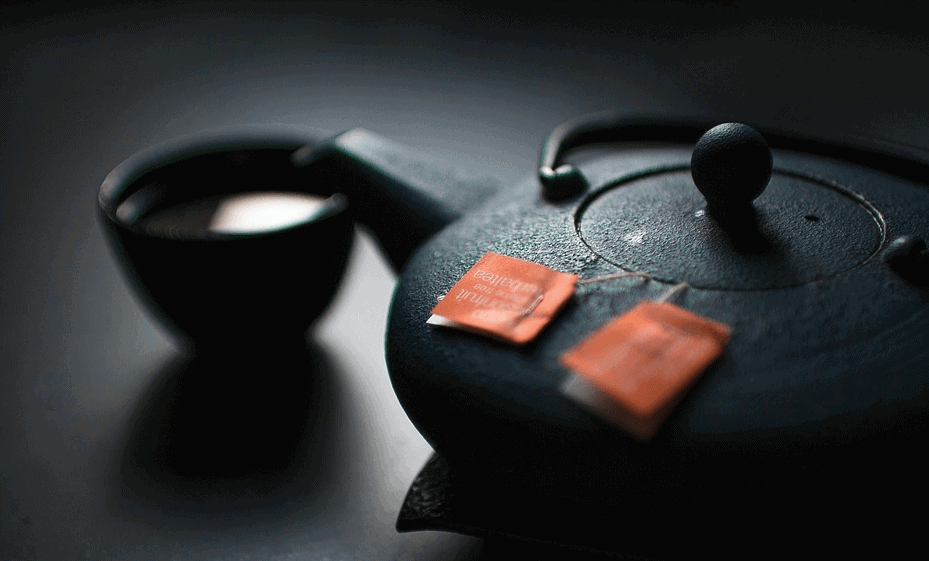 Bark of Cinnamon
Evidence suggests that cinnamon has only a minimal role to play in losing weight. It is linked to being able to control blood sugar levels and helping digestion. By keeping track of the insulin generated in the body, cinnamon helps in curbing hunger pangs, states Livestrong.
Thus, indirectly, it helps in weight loss. As with any other ingredient, consuming large volumes of cinnamon may cause complications.
One of the safer ways of using cinnamon is to dilute it in a detox drink, or in a tea.
Does Skinny Fox Detox Work?
There are no supporting clinical studies or scientific basis regarding the efficacy of the Skinny Fox Detox regimen. As discussed above, the ingredients used in the products themselves are not entirely proven to be effective in the way claimed by the website.
In the absence of any clinical corroboration, the author has chosen to depend on customer reviews. In the regard, the testimonials page of the official website abounds in success stories, most of whom have reported a feeling of general well-being. Users have mentioned how they have been able to reboot their lifestyles and have lost a significant amount of weight, even though, have admitted to not sticking to the regimen strictly.
Some other reviews on the other hand, have reported how the product has failed for them and has in fact brought about some side-effects.
It so appears that the regimen – being spaced out typically over 28 days – works best only when accompanied by healthy dietary habits and adequate exercises.
Benefits and Results
Skinny Fox Detox Benefits and Results
The Skinny Fox Detox regimen is beneficial primarily by way of the simplicity of its usage. It is targeted as a detox regimen, which does not encourage starving or taking extreme measures. Additionally, the tea comes in relatively palatable flavors, which makes it easier to stick with this plan.
The Skinny Fox Detox also offers meal plans to help the user to choose the right kind f food to go with this detox programme. The benefit of following this plan is that it sets the schedule for a healthier lifestyle even after the program is over.
It needs to be noted though that, as mentioned on the website, the results may vary for different users, depending on their body types and lifestyles, although the website claims that to get the best out of the detox program, the user must follow instructions as directed for proper usage.
Directions
How to Use Skinny Fox Detox
Skinny Fox Detox contains two types of tea, which should be consumed under the following directives:
Morning Tea
Drink Morning Tea immediately after waking up in the morning. The tea should be allowed to steep for 5 to 6 minutes in 8 to 12 ounces of hot water; boiling water should not be used. It may be re-steeped in the afternoon, though this time it will need to sit longer for 10 to 15 minutes. This tea helps kick-start metabolism, provides energy and burns fat.
Evening Tea
Consume Evening Tea just before going to bad, alternating nights. This tea bag needs to be steeped for 8 to 10 minutes in 8 to 12 ounces of hot water. In the early days of the regimen, this amount of steeping is adequate; later though, the steeping time can be increased to 15 minutes, when the body gets used to the tea.
Between these two tea times, users are expected to follow regular and timely eating habits. The diet to be followed should not include fried food, sugar or corn syrup, white rice/bread/pasta, beef/pork or alcohol. Additionally, milk and soy products should be avoided as they may cause bloating. Ideally, a light snack is preferable before consuming these teas.
The Skinny Fox Detox can be done several times, although care should be taken to maintain a gap of 3 to 4 months between the 28-day programs and 2 to 3 months between the 14-day programs.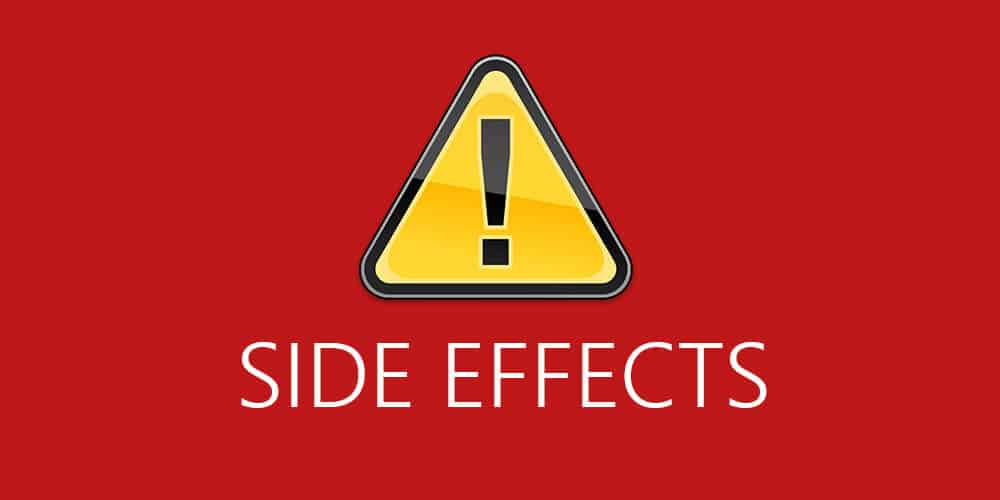 Side Effects
Potential Skinny Fox Detox Side Effects
The possible side-effects of these teas, as mentioned on the official website, include allergic reactions to specific ingredients, considering that most of them would not be a part of a person's daily diet.
It is essential to note that the website explicitly mentions that diarrhea and vomiting are not to be expected as a part of this program. If side effects do occur, however, it is advised to terminate the program and visit a medical practitioner immediately.
Some customer reviews do mention an increasingly restless feeling due to these products. Others reported disturbed bowel movements, which could be possibly traced to the laxative content in the teas, which may not suit everyone's digestive systems.
Product Warnings
Skinny Fox Detox Product Warnings
The detox program is meant for anyone who feels lethargic and in need of shedding a few extra pounds while flushing out toxins from the body. However, the following sets of people may bear in mind that these programs are certainly not meant for them, says Livestrong:
Pregnant women and lactating mothers: Detoxing is not recommended during gestation, considering that this process releases toxins, which, if they find their way to the fetus, can cause serious complications. Also, the diet content of a pregnant woman has a bearing on the health of the child.
Lactating mothers are advised to wait at least two months, and at best when the breastfeeding stage is over, to embark on a detox program. This period is necessary for women to recover from the exhaustion of pregnancy and childbirth.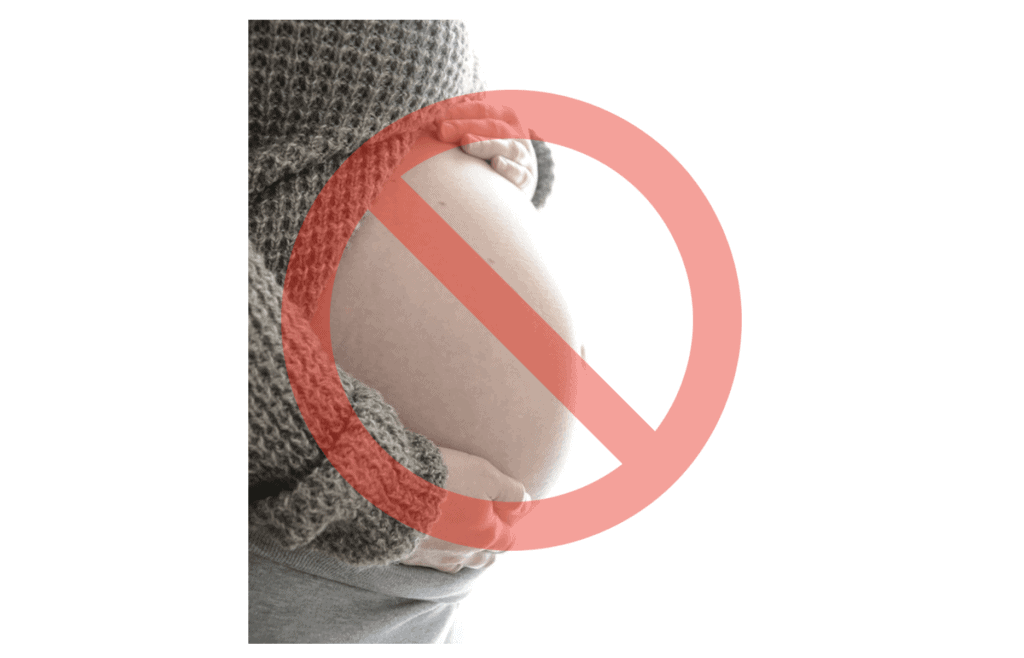 Hence a detox program is not the ideal step at this time.
The website mentions that the effect of contraceptive pills does not get negated due to use of these detox diets, although side-effects like diarrhea may impede the impact.
People who are fasting: This detox regimen is strictly ill-advised for people who are fasting. During fasting, the body does not get enough fuel to generate energy and the metabolism levels slow down, explains WebMD. Some people use fasting as a means of weight loss, the results of which are debatable. In either case, undertaking a detox diet during fasting will defeat the purpose of Skinny Fox Detox of developing a lean body.
People with a medical condition: People who have Type 2 diabetes sometimes experience weight gain, which can be combated to some extent using these detox programs. However, as a rule of thumb, patients suffering from any pathological condition should ideally not engage in Skinny Fox Detox.
Lawsuits
Any Skinny Fox Detox Lawsuits?
Skinny Fox Detox has not been in the news for any lawsuit that may have been slapped against it. The website itself has been admirably cautious and has provided logical caveats for when to use (or not to use) the products and what to expect.
Most customer reviews border on negligible to satisfactory results, and there are very few reports of harmful effects. It should be remembered though, that there is no scientific data to justify the claims and the results. Users are thus advised to exercise caution while embarking on this program.
Skinny Fox Detox Alternatives
There are numerous detox programs available in the market besides the Skinny Fox Detox, although it should be remembered that most of them nearly the same ingredients, albeit with differing levels of potency. Users who would like to explore other options may consider one of the following:
Fruiteatox
This is also a tea-drinking regimen – two cups to be drunk in the morning and the night – which uses organic supplements for its recipes. The official website claims that the products have a fruity flavor – attributable to the lemons and oranges which are sourced from Spain. The products are packaged at an authorized facility, lending it further credibility.
It is important to note, however, that this regimen comes with its drawbacks. Some customers have mentioned a negligible impact, while some scientific bodies have questioned the use of senna leaves. Some have reported side-effects in the form of dryness in the mouth, headache, and nausea.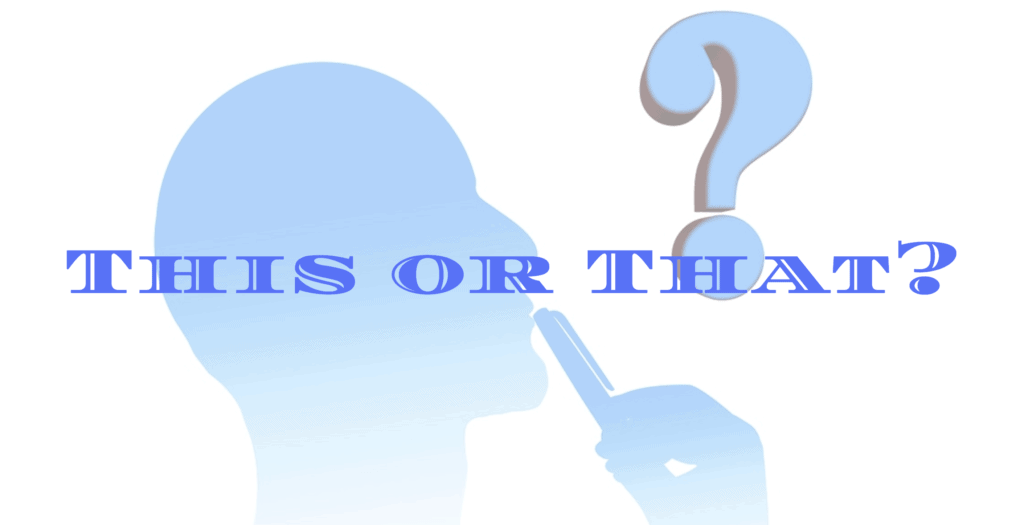 This is also a tea detox regimen, which uses almost the same set of ingredients as Skinny Fox Detox and Fruiteatox. The only difference is that this regimen includes types of teas for all time of the day. So instead of two, it includes three types of teas.
This regimen aims at increasing metabolism, curbing hunger and removing toxic substances from the body. Although, it is known to be associated with a foul taste that may not be palatable to everyone.
Nuvoryn
Nuvoryn is available in the form of capsules which contain the same ingredients as above, additionally including pomegranate extract. It claims to help oxidize fat and boost the body's metabolic rates, thus helping in shedding pounds.
It is manufactured in the UK by Nathan Naturals LLC. The author is not entirely sure though, if the ingredients truly provide any desired result, considering that there are plenty of customer reviews claiming otherwise.
Also, the customer service of this brand appears to be sloppy, which is not the case with the other two alternatives mentioned above.
Bottom Line
The Bottom Line on Skinny Fox Detox
Take a pause before brewing a cup of Skinny Fox Detox tea. We want to tell you we like that it contains some natural ingredients and that we found some positive customer comments, but we're skeptical about this one because of the lack of published scientific research proving it works. Customers taking about it not working and the occurrence of negative side effects leave us a bit hesitant about it as well.
If weight-loss is your goal, we suggest a supplement with no mentions of adverse reactions; containing some clinically-tested ingredients shown to work.
We're all about exercise for a healthy, long life, but there's more to weight loss than burning calories. There's a place for supplements in some people's daily regimes, and supplement efficacy is growing.
Among the best supplements we've seen this year is called Burn TS. The formula is made up of four ingredients, and research shows the ingredients may support metabolism, improve hunger control, and promote increased weight loss. The makers didn't just pick the ingredients out of a hat – hundreds were reviewed, and only the best of the best made the cut.
When the company found out people were reporting results in as little as 14 days, they decided immediately to offer multiple-bottle discounts of Burn TS, a no-questions asked money-backed guarantee and also offer discounted bottles on Amazon.
Learn More About Burn TS »