Slim Trim U Review

- 14 Things You Need to Know
I'm obsessed with finding diet products that work. Let's find out if Slim Trim U is one of them. We decided to take an in-depth look at ingredients, side effects, clinical research, and customer service quality. Additionally, we dissected hundreds of consumer reviews and comments. Then, we summarized and condensed to give you the info you need.
Overview
What Is Slim Trim U?
Slim Trim U, as the name suggests, is a product intended for weight loss. It is a diet pill that has been around for some years. It is marketed as an effective solution for those who want to lose weight. Some of its product labels bear the tagline "#1 Weight Loss Solution."
This product is sold in bottles containing 60 Slim Trim U pills, good for a month-long consumption.
Journal of American College of Nutrition —L. barbarum [goji berry] consumption increases metabolic rate and reduces the waist circumference, relative to placebo treated control subjects.
Nutrients — "Refeeding diets that contain fresh monofloral bee pollen improve muscle mass and metabolism in old, undernourished rats."
Planta — "Chinese yam has many properties that could help to address today's challenges in the areas of food security, nutritional diversity, and diet-related health."
Slim Trim U Competitors
Company Info
How Did Slim Trim U Start?
Slim Trim U is a product of Floyd Nutrition. Slim Trim U is said to have been around since 2004 although it's difficult to ascertain this since the product does not have an official website. The website of Floyd Nutrition no longer contains any information. Its official Facebook page does not provide details about Slim Trim U.
There is at least one source online that says that the manufacture of this product has already been discontinued in 2013 since it purportedly contains ingredients that are deemed illegal in the United States.
Although a quick search using the keyword "where to buy Slim Trim U" generates some results that say that this product can still be purchased, the supplement doesn't seem to be on the market anymore.
Scroll below for one of the best products we've seen over the last year.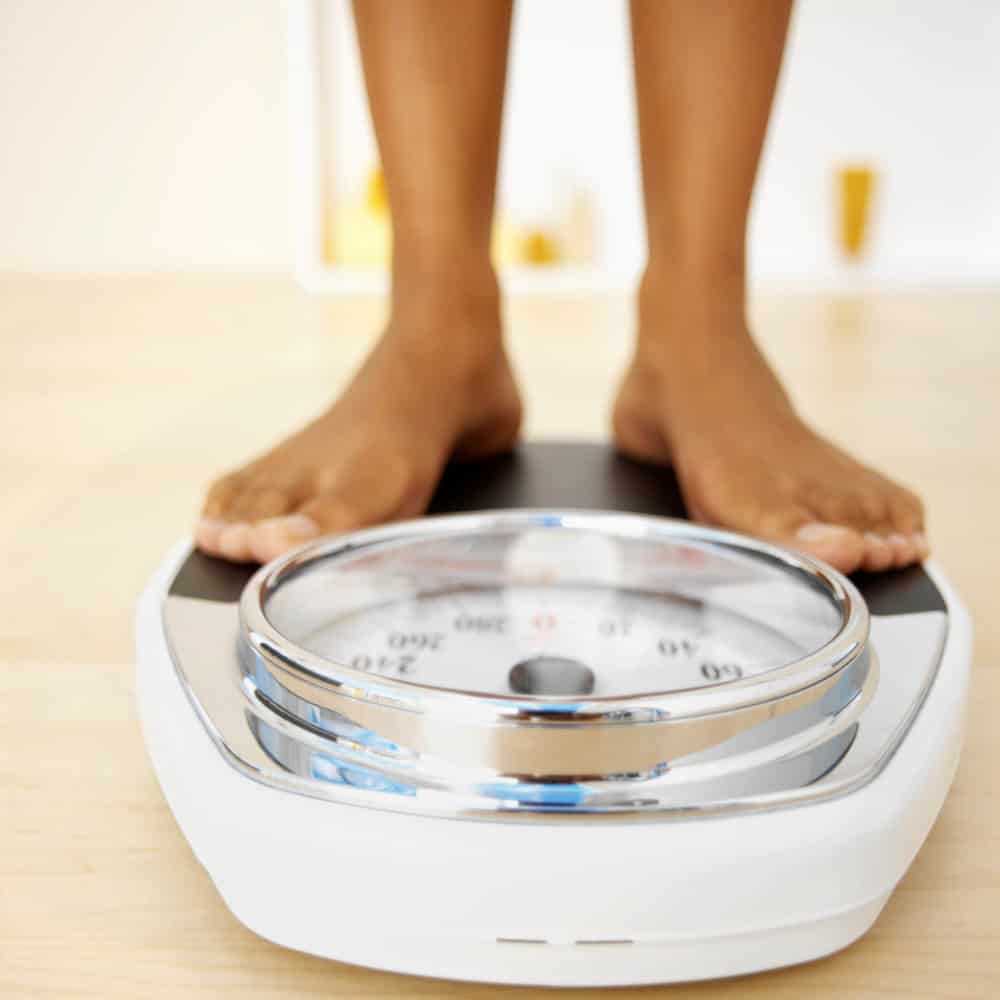 Claims
Slim Trim U Claims
Slim Trim U diet pills claim to make it easy to shed unwanted pounds without having to go to the gym or without having to undergo dieting.
As stated in the product details section of the store we found selling this product, "Slim Trim U is the new solution for losing those unwanted pounds and inches without counting points, measuring portions, or excessive exercise in the gym."
The claim of a diet pill taking effect without the need for "measuring portions" (essentially dieting) is rather contentious and borders on being misleading.
Other claims of Slim Trim U are the ability to decrease new fat formation while being able to safely burn existing fats on different parts of the body, particularly the stomach, thighs, arms, and hips. This product also claims to have the ability to suppress appetite.
Ingredients
Slim Trim U Ingredients
Slim Trim U results are said to be mainly provided by five key ingredients. These are bee pollen, Chinese yam, barbary wolfberry fruit, lotus leaf, and green tea. Slim Trim U weight loss effects rely largely on the benefits brought about by these ingredients.
Bee Pollen
Bee pollen is the pollen collected by the bodies of bees as they move from one flower to another. Available in most health food stores, it contains carbohydrates, vitamins, minerals, protein, and lipids.
It is also being recommended for health maintenance and the treatment of stomach issues and alcoholism. There have been no scientific studies regarding these, though.
According to Evidence-Based Complementary and Alternative Medicine, bee pollen may have some potential healing benefits.
Chinese Yam
This is an ornamental vine native to Asia but can also be propagated in North America. Commonly used in Chinese herbal medicine, it is recommended for the treatment of poor appetite, diarrhea, dry coughs, and frequent urination.
Chinese yam has a natural compound allantoin, which can hasten the growth of healthy tissue and cut healing time down.
Barbary Wolfberry Fruit
Also known as Goji berry or Chinese wolfberry, the Barbary wolfberry fruit is regarded as a healthy source of macronutrients and micronutrients.
It is also rich in antioxidants.
Lotus Leaf
According to the journal Nutrition & Metabolism, when combined with L-carnitine, lotus leaf extract is believed to be a possible treatment option for diseases related to obesity. This is because the mixture of lotus leaf extract and L-carnitine was observed to have the effect of preventing adipogenesis or the formation of fatty tissue.
Green Tea
Green tea has long been regarded as one of the best natural options for losing weight. It contains loads of antioxidants and a variety of natural substances deemed healthful. Several studies have confirmed the ability of green tea to improve fat burning and facilitate weight loss. It contains Epigallocatechin gallate or EGCG, a substance known for its metabolism-boosting effect.
Sibutramine
As mentioned earlier, there has been a misbranding issue found in Slim Trim U, along with other products from Floyd Nutrition LLC. The product does not only contain natural ingredients; it also has sibutramine.
Slim Trim U works purportedly by harnessing the metabolism-enhancing and fat-burning effects of its various natural ingredients.
Additionally, the hidden ingredient (based on an FDA advisory) sibutramine also plays a role.
Sibutramine aids in enabling weight loss by modifying the neurotransmitters in the brain. It particularly blocks the reuptake of the neurotransmitters serotonin, dopamine, and norepinephrine.
This can lead to a baseline weight reduction in the range of 5% to 10%. Sibutramine, however, has already been taken out of the market because of serious health concerns.
Effectiveness
Does Slim Trim U Work?
In the absence of reliable clinical research on the effectiveness of Slim Trim U, it's difficult to answer whether or not this product works.
There are positive Slim Trim U reviews online, but they can't be used as a basis for saying that the product works or not.
There is research on the health benefits of the natural ingredients purportedly included in Slim Trim U, but they can't be related to the product itself. This is because it's difficult to establish the formulation of the product.
It can't be ascertained if the product contains enough green tea extracts, bee pollen, Goji berry extracts, Chinese yam, and other beneficial natural ingredients to be able to deliver the benefits associated with these natural ingredients.
It's also important to remember that Slim Trim U has been found to contain sibutramine. It is something the warrants great caution. Consumers need to be wary of this in light of the FDA advisory regarding Slim Trim U. While the consumption of weight loss products that contain sibutramine does not always result in cardiovascular harms, it's always better to be on the safe side.
The promise of fast weight loss without "excessive exercise in the gym" and "without measuring portions" appear less than achievable with Slim Trim U.
Moreover, the presence of sibutramine in it makes it less appealing to cautious buyers.
Benefits & Results
Slim Trim U Benefits and Results
Based on feedback posted online, user reaction to Slim Trim U is mixed. Some claim that the product is effective while others say it is not. However, considering that there is an FDA advisory regarding it, it can be said that most user feedbacks posted online are already invalid. Slim Trim U reviews published before the FDA advisory should be disregarded.
Perhaps the only user comments or feedback that matter post-FDA-advisory are those posted on the sites of the sellers that still sell Slim Trim U. So far, no user feedback has been posted on Slimming-Web.com's Slim Trim U page yet. It would be interesting to know what results users have been getting from this product purchased outside of the US.
In case you are confused, the ban on Slim Trim U is only in the United States. Weight loss products containing sibutramine are still being sold in other parts of the world and are even made available to US buyers through online stores.
Weight Loss
Details On Slim Trim U and Weight Loss
As stated in the official product page of Slim Trim U (when it was still up), users of the product would tend to go to the bathroom more frequently in the first month of use. This is supposedly due to the detoxification effect of the product. After this stage, things will eventually go back to normal.
There has been no scientific or clinical research specifically conducted on Slim Trim U proving that this product is effective in enabling weight loss. The only authoritative study conducted on it is the one by the FDA, which is about it containing a controlled substance removed from the market for safety concerns.
Directions
How to Use Slim Trim U
To achieve the supposed benefits of this product, it is recommended to take 2 Slim Trim U pills every day. We couldn't find specific Slim Trim U directions on how to take these two pills per day, though. We presume one pill is to be taken in the morning and another at nighttime.
Side Effects
Slim Trim U Side Effects
No official information on Slim Trim U side effects has been released by its manufacturer.
However, based on earlier Slim Trim U reviews (before the FDA advisory on the product), the side effects as reported by users are as follows:
Increased heart rate
Jittery feeling
Sleeplessness
Irritability
Nausea
Upset stomach
In addition to this list of side effects, it's also important to remember that Slim Trim U contains sibutramine. This controlled drug is known to bring about the following side effects: back pain, headaches, flu syndrome, abdominal pain, chest pain, and neck pain.
Product Warnings
Slim Trim U Product Warnings
Unfortunately, we could not find details on contraindications published by Slim Trim U's manufacturers.
However, based on the list of ingredients contained in the product, the following may have to avoid Slim Trim U:
Those who suffer from damp-heat diarrhea
Pregnant women
Breastfeeding Mothers
It has to be emphasized that Slim Trim U contains sibutramine. More popularly known under the brand name Meridia, sibutramine is a drug that suppresses appetite. It was used in the treatment of obesity.
However, it was eventually removed from the market in October 2010 by the FDA. It was banned from being used in diet pills in the United States.
Based on the SCOUT study, sibutramine is creating an irony. It was meant to help people with weight problems in losing weight to avoid obesity-related health problems.
Lawsuits
Any Slim Trim U Lawsuits?
It's important to mention here that the owner of the company responsible for manufacturing Slim Trim U was charged in April 2015 for the sale of misbranded drugs.
The charge alleged that the products being sold by Floyd Nutrition LLC are not all-natural, as for how they were being marketed. The products, including Slim Trim U, allegedly contain sibutramine and phenolphthalein.
The substance sibutramine is the reason why prescription weight-loss drug Meridia was taken off the market in 2010.
The FDA issued a public notification (under the subject of Medication Health Fraud) regarding Slim Trim U, advising consumers not to buy the product. Based on FDA laboratory analysis, the product tested positive for sibutramine. This substance is already classified as a controlled substance.
It is no longer allowed to be added to consumer products because it is known to substantially raise the pulse rate in some patients.
Given these, we had the option to ditch this Slim Trim U review simply, but we decided to proceed with it to help potential buyers who may encounter this product. The information presented here should help consumers better scrutinize the product and decide if it's worth buying.
Alternatives
Slim Trim U Alternatives
For those who are looking for products with appetite suppression and weight loss benefits, the following are some of the alternatives worth considering:
Phenocal
Marketed as a natural fat burning supplement, Phenocal is a weight loss pill that is realistic with its claims. That's why it comes with an exercise and diet regimen book. This pill features chromium, folic acid, fucoxanthin, glucomannan, evodiamine, 5-hydroxytryptophan, conjugated linoleic acid, biotin, Bioperine, and other nutrients derived from natural sources. It also contains green tea leaf and cocoa extract.
PhenQ
This is touted as an "all-in-one" diet pill designed to burn stored fat, suppress appetite, block fat production, and improve energy levels. PhenQ also claims to have mood-enhancing properties. Its "secret ingredient" is a trademarked formula called α-Lacys Reset, which is claimed to enable the acceleration of metabolism and boost the body's thermogenesis.
Adiphene
Another "all-in-one" weight loss solution, Adiphene contains powerful natural stimulants and thermogenic boosters to enhance metabolism and facilitate weight loss. It contains cinnamon, guarana, ginger root, cacao, ginseng root, cayenne pepper, and bitter orange extracts. It also includes has vitamin B6, chitosan, and L-carnitine. This helps boost the body's metabolism and block fat formation.
What Users Are Saying
What Users Are Saying
"I used Sibutramine 15 mg capsules and they helped me lose 8 pounds in six weeks. Very effective and worked great for me. I usually just get them online."
"Yes, the results with Zi Xiu Tang, Slim Trim U, ZXT Gold, Infinity and all those other Floyd Nutrition nutrition and Bee Pollen Diet capsules were EASY. They were honestly too good to be true. But they were harmful and would harm you and your body in the long run if taken for long periods of time."
"Slim Trim was pulled off the market because it was reported to contain Sibutramine. I began taking this product in May 2014 and lost 25 pounds by August of 2014. I maintained my goal weight by going from two pills, to one a day from August to November. So very disappointed the product has been removed and am now gaining again. One pill was listed as 250mg. It was sold by Floyd Nutrition and the main ingredients were Bee Pollen, Chinese Yam, Barbary Wolf, Aloe, Lotus Leaf, Cassia and Senna."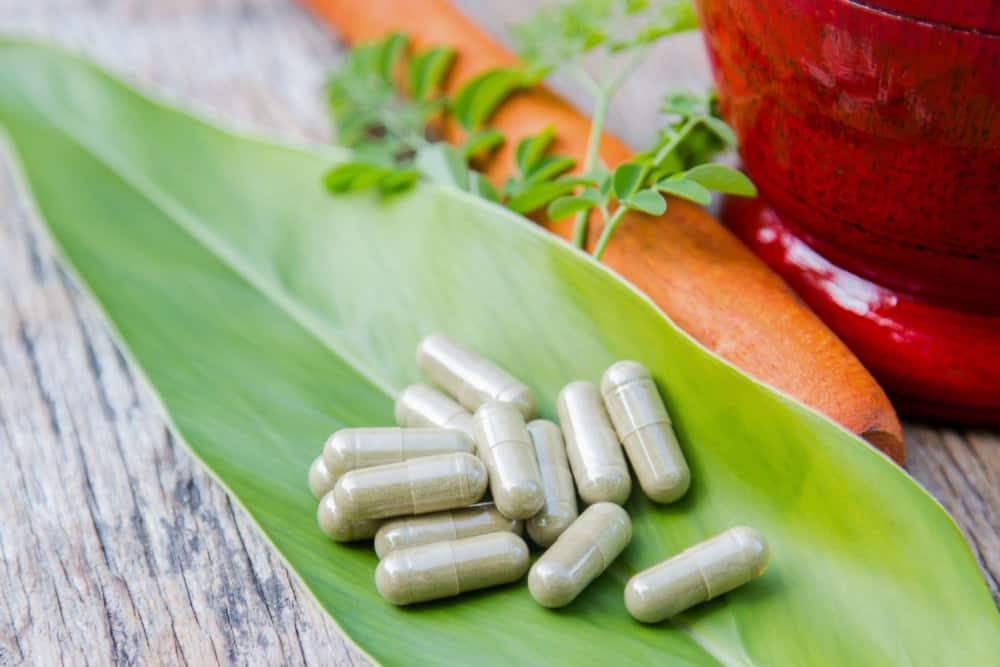 Bottom Line
The Bottom Line on Slim Trim U
Before you look around for Slim Trim U, hear our final thoughts. Well, we like that we found some favorable customer comments and that it contains a few natural ingredients, but we're skeptical about this one because there's no published clinical research backing the weight-loss claims. Also, we're concerned because of the FDA warnings and customer reports of the supplement not working.
If you want effective results, you should go with a comprehensive diet program developed by top scientists and backed by clinical studies.
Among the best diet programs we've seen this year is one called Noom. The program's results were published in Scientific Reports, and as it was developed by behavioral psychologists. Tools like individual coaching, extensive food logging, interactive support groups, and personalized meal plans are included, just to name a few.
The makers of Noom are currently offering a free trial offer, which is a sign that they're confident in their system.
Learn More About Noom »