Slim Xtreme Gold Review

- 18 Things You Need to Know
My love of diet products is bested only by my passion for reviewing them, so we decided to turn our attention to Slim Xtreme Gold and the ingredients, side effects, and clinical research. We checked out hundreds of comments. Then we summarized and refined the info to give you what you need.
Slim Xtreme Gold can be purchased through their Official Site.
Overview
What is Slim Xtreme Gold?
Slim Xtreme Gold is a pill designed to help the body lose weight through appetite reduction and cleansing the body.
It is an herbal supplement, which means that it relies on plant-based ingredients to deliver results.
The makers claim that weight loss is as easy as taking one pill every morning.
Slim Xtreme Gold – Cleanse Formula Diet Pill?
Slim Xtreme Gold claims to be a pill that cleanses the body. But, what does that mean?
Cleanses come in all sorts of forms. Some people do a juice cleanse during which the only thing they consume is juice, which is supposed to push everything else out of the intestines and colon.
Other people say the only way to cleanse the body is by drinking only water.
Still, others say that cleansing isn't beneficial to the body. In fact, there's very little scientific evidence supporting cleanses.
A cleanse isn't likely to help you lose weight permanently either. You may lose a few pounds during the process.
People who advocate the use of a cleanse, regardless of its form, say that it helps to remove toxins from the body. Experts say that your body doesn't need any help with that.
The liver and kidneys take care of flushing toxins from the body, so there's no need to spend your hard-earned money on products to do it for you. For some people, a colon cleanse may be dangerous. They can cause:
Bowel perforations
Infections
Dehydration
Products Similar to Slim Xtreme Gold
How Did Slim Xtreme Gold Start?
The Slim Xtreme Gold product label says it is "A Global Wellness Product."
That might lead you to believe that the name of the company that makes Slim Xtreme Gold is Global Wellness.
Unfortunately, we were unable to locate any information about a supplement company by that name.
However, we did find a Facebook page under the name Globe All Wellness that promotes Slim Xtreme Gold.
We also found a Better Business Bureau (BBB) file under that name.
Globe All Wellness is located in Hollywood, Fla.
It's unclear if they are simply a business that sells the product or the makers of the product.
The lack of information about the company behind Slim Xtreme Gold is concerning.
It's important to know that the supplements you use come from reputable sources that you can trust to produce safe, effective products.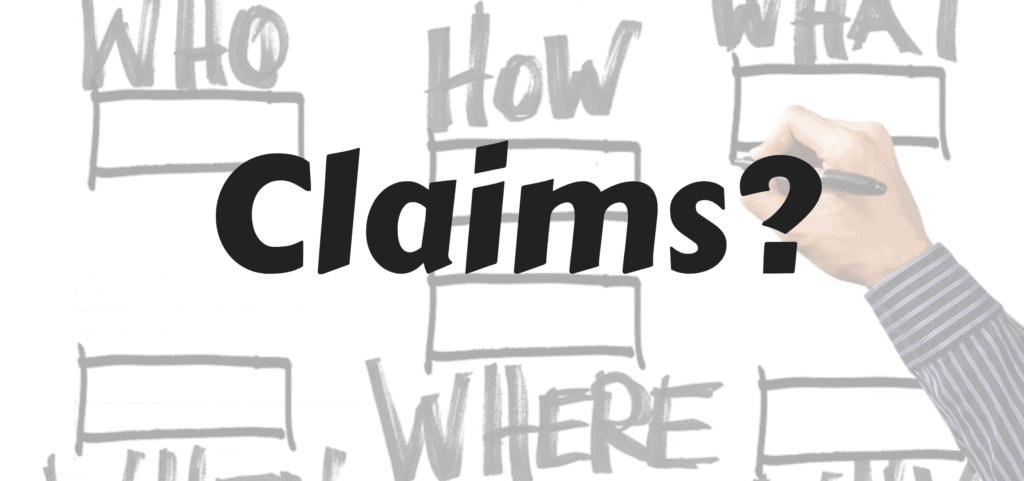 Scroll below for one of the best products we've seen over the last year.
Claims
Slim Xtreme Gold Claims
There are several claims made about what Slim Xtreme Gold can do for its users. One sales site says that by taking Slim Xtreme Gold for just one month, you can lose 25 pounds.
Most expert say that a safe and reasonable weekly goal is half a pound to two pounds per week.
Some of the other Slim Xtreme Gold claims are:
Burns fat
Suppresses appetite
Increases energy
Boosts metabolism
Cleanses the body
Ingredients
Slim Xtreme Gold Ingredients
According to the Slim Xtreme Gold label, each pill contains 500 mg of a proprietary blend. The proprietary blend includes the following ingredients:
Bitter orange fruit
Lotus leaf
Cassia seed
Mulberry leaf
Jobstears seed
Medical Amylum
Does Slim Xtreme Gold Work?
One of the things we look for when deciding if a product might be worth trying is whether there is any clinical research backing the claims the company makes.
In the case of Slim Xtreme Gold, there are no links to any scientific research using the product or even any of its ingredients.
However, that didn't stop us from doing some research of our own.
We looked into what experts and scientists have to say about the Slim Xtreme Gold ingredients to see if it might be able to help you lose weight.
Bitter Orange Fruit
Bitter orange is a citrus tree that originated in southeast Asia, but can now be found in many other areas of the world.
It is commonly used as an ingredient in weight loss supplements because it has stimulant properties.
Bitter orange contains a substance called synephrine, which is similar to ephedra, a substance that has been banned because it is dangerous.
In traditional medicine, bitter orange has been used as a medicine for constipation, cramps, and stomach pain.
The fruit and peel are the most commonly used parts, but sometimes the flower and leaf are used as well.
Despite its popularity in weight loss products, there is very little scientific evidence supporting its effectiveness.
Konjac
Konjac is a plant also known as voodoo lily, devil's tongue, snake palm, and elephant yam. It grows in warm, subtropical areas.
Konjac is a tuberous plant that is used as food, particularly in Japanese cuisine. It may be used in supplements because of its fiber content.
Fiber makes you feel full so that you don't eat as much.
However, since the label doesn't say how much konjac is in Slim Xtreme Gold, it's hard to say if there's enough fiber to have any effect on appetite.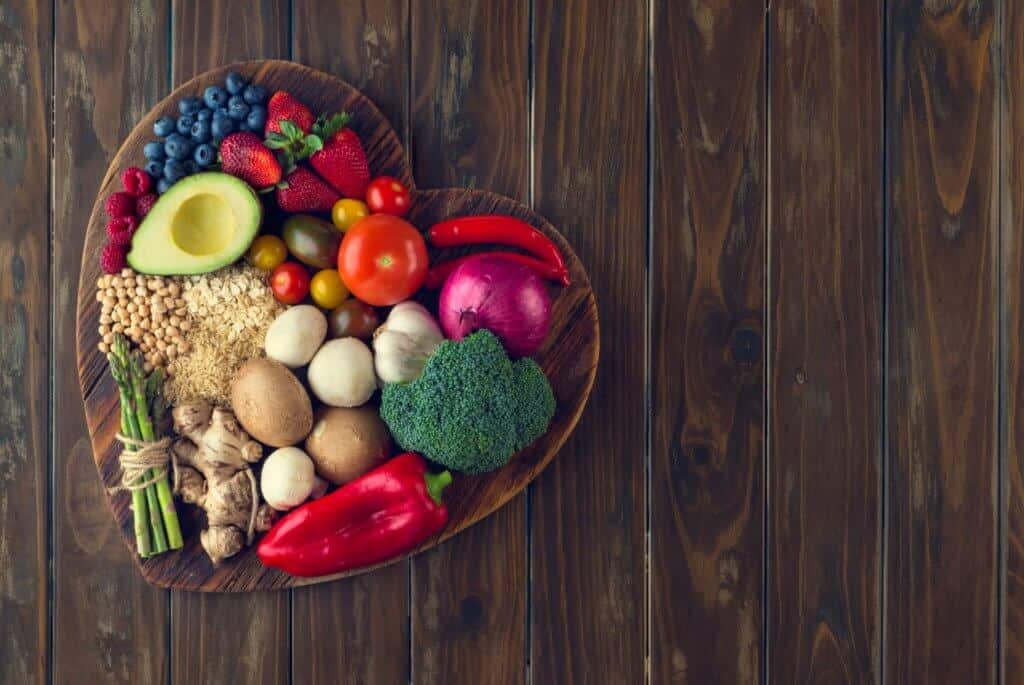 Lotus Leaf
Lotus leaf is also known as sacred lotus. It is an aquatic plant that is used in many recipes and Asian medicine. Slim Xtreme Gold suggests that lotus is useful as a fat burner.
However, there hasn't been much research conducted on humans to substantiate these claims.
Cassia Seed
Cassia is also known as Chinese cinnamon.
It is one of many kinds of cinnamon used as a spice and is the most commonly used kind of cinnamon in the United States.
At least, the cassia used in Slim Xtreme Gold might be Chinese cinnamon.
The truth is, cassia is a genus of plant and there are hundreds of different cassia species.
You see the problem there? We don't know what kind of cassia is in Slim Xtreme Gold, so it's hard to say whether it is helpful for weight loss or any other of the benefits the supplement claims.
If the cassia used in Slim Xtreme Gold is the Chinese cinnamon variety, it may have some health benefits.
There is some evidence to suggest that cinnamon may help prevent sharp spikes in blood sugar.
When blood sugar levels rise, the body sends out increased amounts of insulin to bring the level back down.
That makes blood sugar drop quickly so that you feel hungry again.
Cinnamon might stabilize blood sugar, helping you to avoid the spikes and crashes that can lead to excess eating.
Cinnamon may also help your stomach empty more slowly. When food stays in the stomach longer, you feel full longer.
Mulberry Leaf
Mulberry contains a substance called 1-deoxynojirimycin (DNJ).
DNJ may prevent the body from absorbing carbohydrates, keeping them from being changed into glucose. Instead, the carbs are just flushed from your body as waste.
If carbs aren't changed to glucose, blood sugar levels are lower, and the body doesn't release as much insulin. As a result, you might feel less hungry.
This effect makes it possible that mulberry leaf could be useful for lowering blood sugar levels.
However, more research is needed to be certain of its effectiveness.
There is also some evidence that mulberry can help with triglyceride (TG) levels.
In a study published in the Journal of Clinical Biochemistry and Nutrition, researchers studied the use of a capsule made with mulberry leaf extract and how it affected lipid profiles.
The study involved 10 participants and lasted for three months.
At the end of the study, researchers found that "mulberry leaf extract modestly decreased TG level after 12-week intake."
Job's Tears Seed
The label for Slim Xtreme Gold lists "Job's Tears seed" as an ingredient. The correct name of this ingredient is likely "Job's Tears."
Job's Tears is also known as adlay.
It is a grain plant that originated in Southeast Asia. You may find it in the grocery store under the name "Chinese pearl barley."
Job's tears are used as both a food source and in traditional medicine. It has been used to improve spleen function, help with arthritis, and treat diarrhea.
Medical Amylum
Amylum is just a fancy word for starch. Starch is a polysaccharide made by the majority of green plants to store energy.
For most people, it is the most commonly consumed form of carbohydrate.
Whether or not starch can help you lose weight depends on who you ask. Some experts say that starches help to fill you up and are a better choice than fats or processed sugars.
Others say that carbohydrates can cause you to gain weight because it increases blood sugar levels rapidly.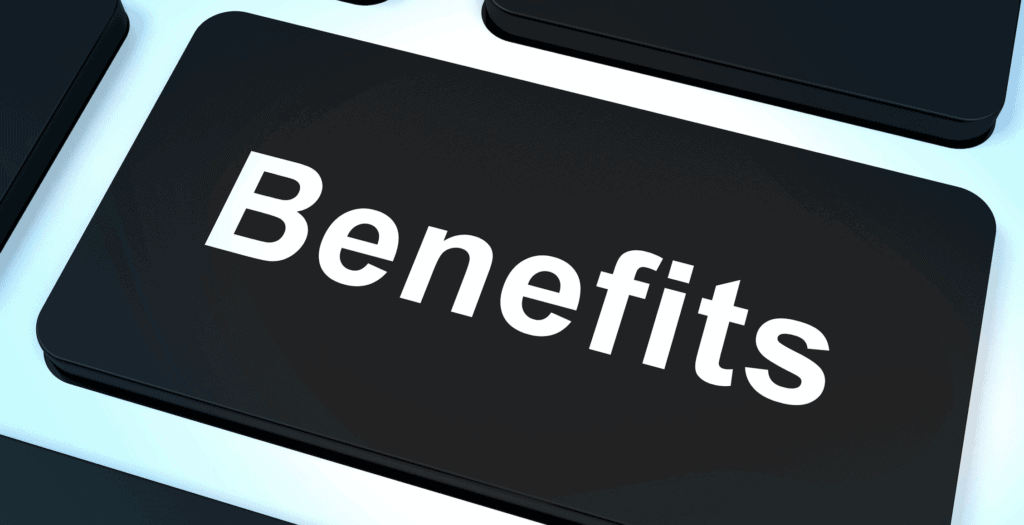 Benefits & Results
Slim Xtreme Gold Benefits and Results
There are lots of claimed Slim Xtreme Gold benefits, including:
Fast weight loss
Increased metabolism
Fat burning
Increased energy
Decreased appetite
Unfortunately, the scientific evidence doesn't support those claims. It's possible that Slim Xtreme Gold might work as an appetite suppressant because of the fiber, starch, and cinnamon in the supplement.
However, the use of starch for weight loss is controversial because it is also a carbohydrate.
And, we don't know how much of each substance is in Slim Xtreme Gold, so it's hard to say if there's enough of any of those substances to help reduce your appetite.
Normally, we like to look at what real customers who have tried a product are saying about how well it works.
Since Slim Xtreme Gold isn't sold by any major retailers, there's a lack of reliable customer feedback available on the Internet.
That's a problem because knowing how the product is received by consumers is important to determine whether it might be right for you.
Details on Slim Xtreme Gold and Weight Loss
There's a slight chance you'll lose a little weight with Slim Xtreme Gold.
However, there isn't much scientific evidence behind any of the ingredients in the supplement to provide solid proof of that.
Some of the research has been conducted on animals, which doesn't necessarily mean humans will get the same effect.
Also, at least one of the ingredients, bitter orange, is controversial as there is some concern that it may not be safe since it closely resembles the banned substance, ephedra.
Directions
How to Take Slim Xtreme Gold
Taking Slim Xtreme Gold is simple. You swallow one pill every morning. You can take it either before or after breakfast.
Cost
Slim Xtreme Gold Cost
The Slim Xtreme Gold price will vary depending on the retailer you buy it from.
If you purchase the supplement from the Slim Xtreme Gold website, the cost is as follows:
One-month supply (30 pills): $29.99
Two-month supply (60 pills): $54.99
Three-month supply (90 pills): $79.99
One-year supply (360 pills): $240.00
Where to Buy
Where You Can Buy Slim Xtreme Gold
Slim Xtreme Gold is available through the official website. The product is also available from several small retailers online.
However, we did not find it available from any major retailers, like Amazon or GNC.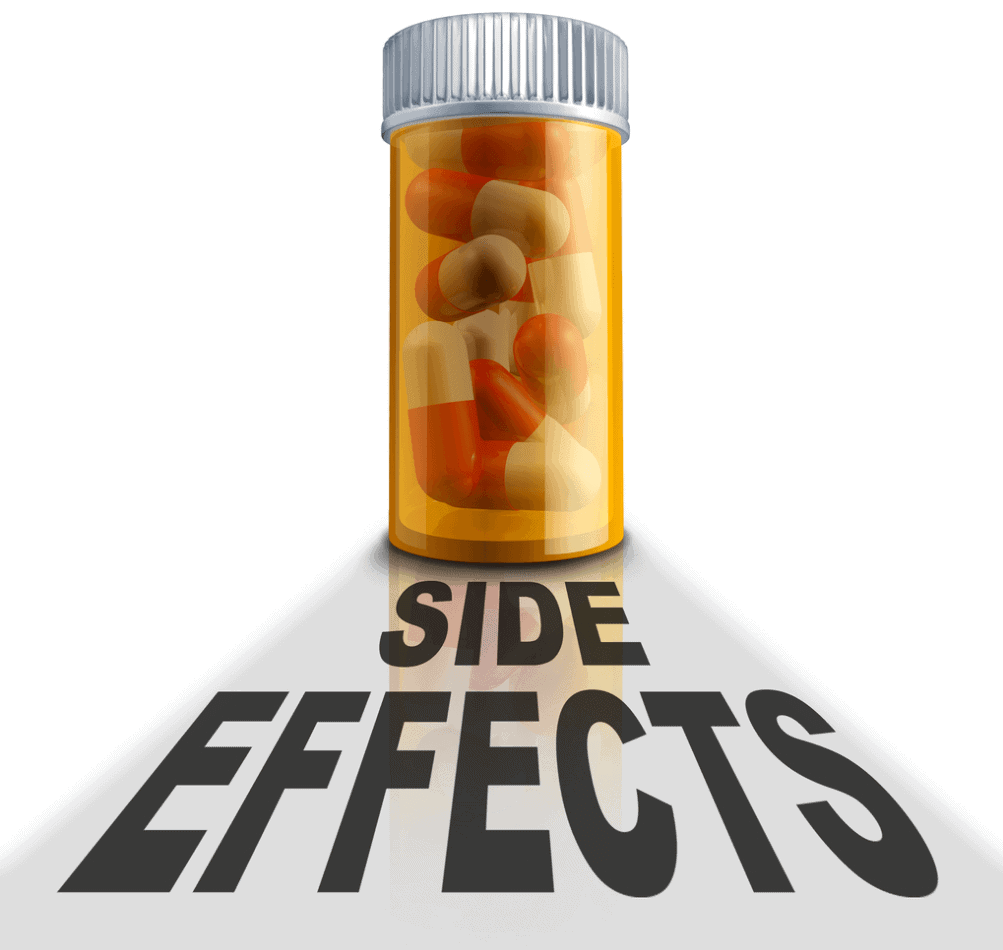 Side Effects
Potential Slim Xtreme Gold Side Effects
Although Slim Xtreme Gold claims to be safe, all products have a risk for side effects.
To determine potential Slim Xtreme Gold side effects, we researched the side effects of the individual ingredients.
Some of the side effects are mild, but others are more worrisome.
The use of bitter orange is controversial because of concern about its safety, says the National Center for Complementary and Integrative Health (NCCIH).
The synephrine in bitter orange may cause serious cardiovascular problems. It has been associated with:
However, if it is taken in large amounts for long periods of time, it may be unsafe.
Mulberry, lotus, and Job's Tears have not been studied enough to know how safe they are for human consumption and what amounts are considered safe.
Product Warnings
Slim Xtreme Gold Product Warnings
The Slim Xtreme Gold website does not list any warnings concerning the product. In fact, it claims there are no side effects. But, the package label lists the following warnings:
Keep out of reach of children.
Not for people under age 18.
Don't use if you're pregnant or breastfeeding.
Don't use if you have a medical condition.
Talk to a doctor before using, especially if you have high blood pressure or a heart condition.
Any Slim Xtreme Gold Lawsuits?
Our research did not turn up any lawsuits about Slim Xtreme Gold. That doesn't mean that it hasn't been without controversy. Slim Xtreme Gold was part of a recall in 2015 after the FDA warned consumers about the product.
Recalls
Slim Xtreme Gold Recall
In 2011, the FDA issued a statement saying that two of the Slim Xtreme products, Slim Xtreme Diamond and Slim Xtreme Platinum, contained an ingredient that was not disclosed on the supplement label.
The ingredient was discovered when an analysis of the pills was conducted. The undisclosed ingredient was sibutramine.
According to the FDA, the problem wasn't just that the label was misleading.
The real problem was that sibutramine could cause serious health problems, including:
Increased blood pressure
Rapid heart rate
Risk of drug interactions
The FDA advised consumers to stop taking the products immediately and to throw them away.
They also asked that anyone who experienced serious side effects file a report with them.
Slim Xtreme Gold – Scam or Legit?
We don't think Slim Xtreme Gold is necessarily a scam, but we do think it's another in a long line of supplements that don't live up to the promises it makes.
According to the label, Slim Xtreme Gold does use natural substances.
However, the company behind the supplement has been involved in a recall in the past for substances not disclosed on the label.
Also the ingredients have not been researched enough to determine their safety or effectiveness.
Slim Xtreme Gold Alternatives
Looking for a Slim Xtreme Gold alternative to help you lose weight? Well, there's no shortage of weight loss pills on the market. You could try:
Best Factor Max Weight Loss Pill
Skinny Gal
We recommend that you look for a supplement that is backed by clinical research.
We also suggest using one by a reputable company that doesn't promise miracles, but advises you to use the product along with a healthy, balanced diet and exercise.
What Users Are Saying
"Slim Xtreme is the best thing EVER!! I love it!!! It makes you totally not hungry, and gives you a really great energy/euphoria feeling comparable to the old ephedra.. but not as 'nervy'…. Its amazing and oxyelite pro did nada for me too… zero. Slim extreme, Ive used for 4 days now, and have lost 2 lbs. I am seriously trying though, Im no carbs at all after 2pm, and working out… but I adore the stuff, just ordered two more bottles!"
"Slim Xtreme gold: I hate this stuff. I don't know what they did to it? but I've tried 2 different bottles to make sure it wasn't a bad bottle. The problem is I got bad stomach cramps , and major acid +diarrhea about 5 hours after taking the stuff. On Wed I took it on an empty stomach like any other fat burner and then did some working out. I ate right after. The pain and diarrhea started. On Thursday, I put it aside to see if it was anything else. I was fine. Then on Friday, I proceeded again with a different bottle and ONE pill. NO i didn't take anything else. I really wanted to like it since I had to pay a premium for it. I also didn't experience the same mental clarity. I was probably too busy clutching my stomach in pain."
"This remedy is good for thinning Slim Xtrem Gold."
Bottom Line
The Bottom Line on Slim Xtreme Gold
So, what's the 411 on this one? After extensive research into Slim Xtreme Gold, here's the verdict. We like that the product is readily available and contains some natural ingredients. But, we are skeptical about it because of the lack of published scientific studies supporting weight-loss claims. We're also concerned about FDA warnings and potentially harmful side effects.
If you'd like to drop the weight, we recommend going with a weight-loss app supported by published scientific research and strong customer reviews.
Among the best products we've seen this year is one called Noom. This is not some fad diet that will help you lose weight only to watch you regain that weight soon after. No, these are lifestyle changes designed to provide you with long-term, lifestyle success.
Also, they're so confident that you'll love Noom that they're offering a free trial offer, which is a good sign.
Learn More About Noom »