SlimBiotine Review

- 12 Things You Need to Know
There are many probiotic supplements available, but few claim to be the "most complete probiotic slimming solution available" like SlimBiotine does.
Apparently, the product can do this by combining probiotic strains with natural herbal ingredients like Cinnulin PF and Gymnema Sylvestre leaf extract. Unfortunately, most studies involving probiotics and weight suggest it can lead to weight gain, not weight loss.
To learn more about SlimBiotine, we learned more about Fisico Inc. as well, the company behind the product. After reviewing all the available studies on probiotics and their effects on weight loss, as well as its effects on digestive health, we condensed all the important information to give you the bottom line.
SlimBiotine can be purchased through their Official Site.
Overview
What is Slimbiotine?
Slimbiotine is a probiotic supplement. What is a probiotic? Well, according to WebMD, probiotics are "live bacteria and yeasts that are good for your health, especially your digestive system.
Probiotics are often called "good" or "helpful" bacteria because they help keep your gut healthy.
So essentially, they are "active" organisms that help the internal functioning of one's body – primarily the digestive system, which is where foods and other substances are processed.
One can purchase this product on the Slimbiotine website. A single bottle (30-day supply) goes for $49.95. But you can also purchase 3 and six-bottle packages as well. The 3-bottle package goes for $129.95 (with free shipping), while the 6-bottle package goes for $239.95 (also with free shipping). They also indicate that this is a limited time offer.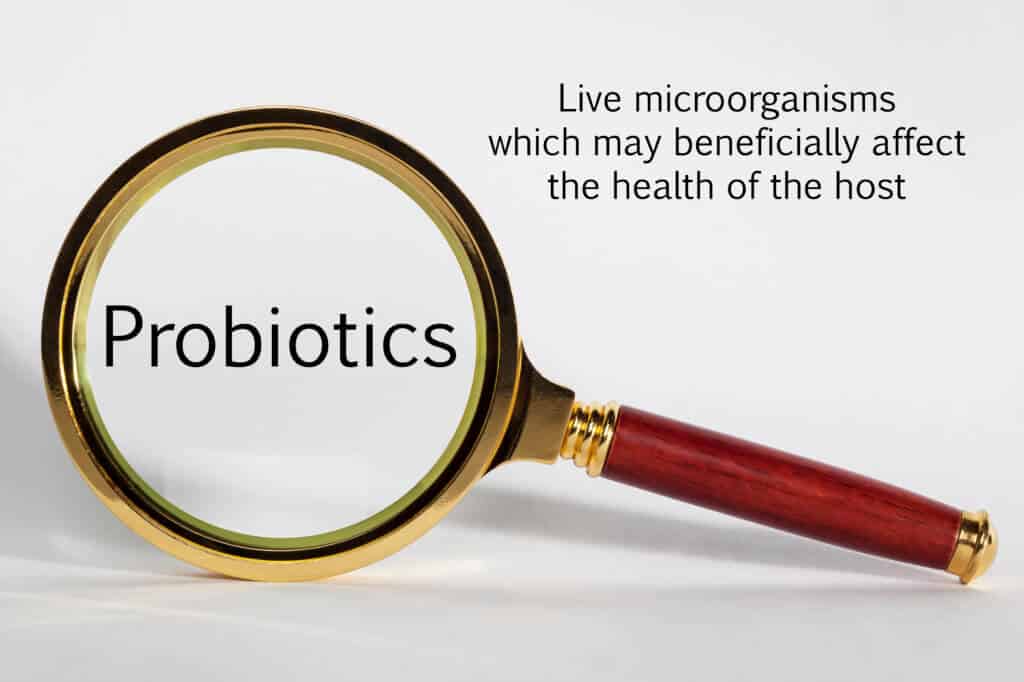 SlimBiotine Competitors
How Did Slimbiotine Start?
At first, we weren't sure about who the makers of Slimbiotine were, but a significant clue was revealed in the informational video that is presented on the homepage of the product.
In it, it mentions a physician employed by Fisico, Inc. Some additional research into Fisico, Inc. revealed, from their website, that it is a "small team of performance marketers with more than a decade of experience running digital ad campaigns – our area of expertise: the health & wellness vertical."
Fisico, Inc. is located in Westford, MA and has been in business since 2009. The business is accredited with the Better Business Bureau (BBB) of Boston. The BBB of Boston gives the company an "A+ rating" overall, and they have seven positive reviews and one negative one (the review was focused on a bad experience with a product order not related to Slimbiotine).
It appears that Fisico then is a professional health marketing company that promotes various types of health-related products.
Scroll below for one of the best products we've seen over the last year.
Claims
Slimbiotine Claims
One way to learn about the claims of the product is to sit through a very long video that starts as soon as you come to the Slimbiotine homepage (we stopped timing after reaching the seven-minute mark).
If you are interested in learning their version of the long, convoluted history of artificial sweeteners and their dangers, then this video might be of interest to you.
We also did not fact check any of the historical material that they presented which might be interesting to find out if they at least got that right, but this is beyond the scope of this review.
They indicate in the video that it is the presence of these artificial sweeteners (which cannot be readily broken down in the body and then get flushed into the environment) are then consumed again by us through every-day substances, such as tap water.
These sweeteners then hurt the "good" bacteria within our bodies and also contribute to our cravings for fatty foods. The basic supposition of their video informercial then is that by taking their product, this will help the body produce "good" bacteria which is being hindered by the prevalence of artificial sweeteners within the ecosystem.
One thing we did like about their video was that a tip they suggested was to watch out for artificial sweeteners within food products and that many contain the suffix "lol" in their names – like Xylitol (which is in Splenda) – and other sweeteners like aspartame. We agree that probably all of us should get in the habit of reading food product labels.
As for what is written on their website, it states that their probiotic "contains a pure source of probiotics cultured right from the Earth in their native plant matter. These probiotics are preserved the same way they're found in nature: as a team. They have not been synthesized, mutated, or otherwise altered in a lab."
Ingredients
Slimbiotine Ingredients
The list of ingredients is presented on the product website which is nice. The breakdown of each ingredient is below:
Proprietary Bio-Identical SBO Probiotics Consortia Blend 275mg
Cinnulin PF 250mg
Gymnema Sylvestre Leaf Extract PE 200mg
They also advertise that the ingredients are "100% vegetarian and vegan-friendly."
Does Slimbiotine Work?
We did not see any studies on the product website to indicate its effectiveness. However, we can examine the individual components a bit further to see if they are least helpful to what the product is advertised to accomplish. Keep in mind that probiotics are very helpful for the gut's overall health.
B. Licheniformis
There are quite a few studies examining the industrial and chemical uses of B. Licheniformis. However, one study examined B. Licheniformis effect on shrimp.
According to the journal Aquaculture Research, "has positive effects on bacterial flora in P. japonicus gut [shrimp], and can activate non-specific immunity of shrimp."
B. Subtilis
One study examined the effects of administering B. Subtilis on broilers (chickens). A study in Animal Nutrition stated, "adding B. subtilis to the broiler diet can improve the growth performance, increase feed efficiency, regulate serum index and reduce harmful bacteria in the intestinal tract."
L. Acidophilus
Acidophilus has been found in a variety of herbal supplement stores for some time.
L. Lactis
The research found in the Brazilian Journal of Microbiology concluded L. lactiscan be used for enhancement of dairy foods safety and quality, in combination with potential probiotic properties."
Cinnulin PF
Cinnulin PF is a dietary supplement that contains an extract of the cinnamon variety known as Cinnamomum burmannii or Cinnamomum cassia.
Gymnema Sylvestre Leaf Extract PE
The substance originally comes from the Gymnema leaves.
Benefits
Slimbiotine's Benefits
While there are some Slimbiotine reviews pointing out the effectiveness of the supplement, the information is more anecdotal and not based on research.
Details on Slimbiotine and Weight Loss
So if you somehow managed to sit through the long infomercial-style video on the homepage of the product, you may or may not have followed their long line of reasoning that they are trying to make as to the correlation between artificial sweeteners in the environment and the quantity of "good" bacteria within one's intestinal tract.
And due to this correlation, that is why it is difficult for us to lose weight. Since the number of artificial sweeteners within the environment is against us, then they would imply that their product, Slimbiotine, is a way to address this issue by helping or replacing the "good" bacteria in our bodies.
It is a round of argument to make for why it is difficult for us to lose weight and how easy it is to gain it. We find it an interesting hypothesis to make. However, the studies on the individual ingredients are not conclusive. The only ingredient that appears to have some effect on weight loss is Gymnema Sylvestre Leaf Extract PE, but this ingredient has yet to be tested on humans.
Directions
How to Use Slimbiotine
According to the official Slimbiotine website, for best results take one capsule 20-30 minutes before your two biggest meals of the day. Do not exceed two capsules per day.
Side Effects
Potential Slimbiotine's Side Effects
The effects of probiotics on the human body can vary and that studies have yet to be made to understand these effects. However, there are no mentions of Slimbiotine side effects.
We do know that probiotics can cause stomach and digestive (gut) discomfort for new users. It's best to ease into a probiotic supplement to prevent uncomfortable gas, bloating, and increased bowel movements.
Product Warnings
Slimbiotine Product Warnings
There are no specific product warnings indicated on the supplement label. However, the website Q&A section does try to address situations where a consumer might have an allergy, pregnant (do not take), and taking medications (consult a physician first before taking).
It is interesting to note that if one does experience any issues or problems, the manufacturer does indicate that you don't have to "worry as you're always protected by our 90-day money-back guarantee and can return the product for a full refund if needed."
Lawsuits
There are no specific lawsuits against the Slimbiotine product line.
Slimbiotine Alternatives
Probiotics are readily available on the market. However, there are "natural" alternatives containing probiotics, including:
Yogurt
Sauerkraut
Miso soup
Soft Cheeses
Kefir
Sourdough bread
Probiotic milk
Sour pickles
Tempeh
Prebiotics
The Bottom Line on SlimBiotine
SlimBiotine is a probiotic supplement supposedly offering digestive support. There are studies supporting the effectiveness of probiotics. However, there are alternatives you can add to your existing weight management plan.
Weight-loss comes in many forms and one that's caught our attention uses clinically-tested tools and is backed by positive comments.
Among the best products we've seen this year is called Noom. The idea is to combine the tried and true methods of food tracking and exercise logging with new technologies and support via human coaching and personalized meal plans. There's also an amazing virtual community for additional support.
Also, the team behind Noom is offering a free trial as a sign of confidence in their weight-loss app.
Learn More About Noom »