Updated: 01/13/2018
- Site operated by Burn HD
We're hearing a lot of buzz about Slimgenics, so we delved deep into the ingredients, side effects, customer service and clinical research. We read through hundreds of user comments and reviews. Then, we condensed and refined the info to give you the facts you need.
Slimgenics Readers:
Click here
to find out why we're giving away samples of our product, Burn HD.
What is Slimgenics?
Slimgenics is a four-phase program engineered and operated by certified health professionals. Rather than being a social group with weight loss supplements or a points system, Slimgenics offers educational, comprehensive, and guided services to get people to a healthy and manageable weight. It is offered in a clinic setting and services can be obtained online for those who don't live near a weight control center.
Unlike other weight loss services that offer the same information and products to all who enroll, Slimgenics is customized and personalized for each user. This means that the professionals at Slimgenics weight control centers take into account any medical conditions, lifestyle preferences, or allergies that a user has when creating their Slimgenics diet plan.
In-person services are only located at specific Slimgenics locations. The Slimgenics locations include the states of Colorado, Minnesota, and Ohio, but people from all other states can still access Slimgenics products and services online.
Also, Slimgenics works with people of all ages, including children from ages 10-17. Specialized programs are implemented for children who fall into this age group, while all other male and female adults will select between their in-clinic and distance program. The company also offers a workplace program for employers who want to provide an additional service for their employees at a group price.
Slimgenics Ingredients
Slimgenics does not require users to eat only prepackaged meals, and users are allowed to cook at home or select from designated healthy options when dining out.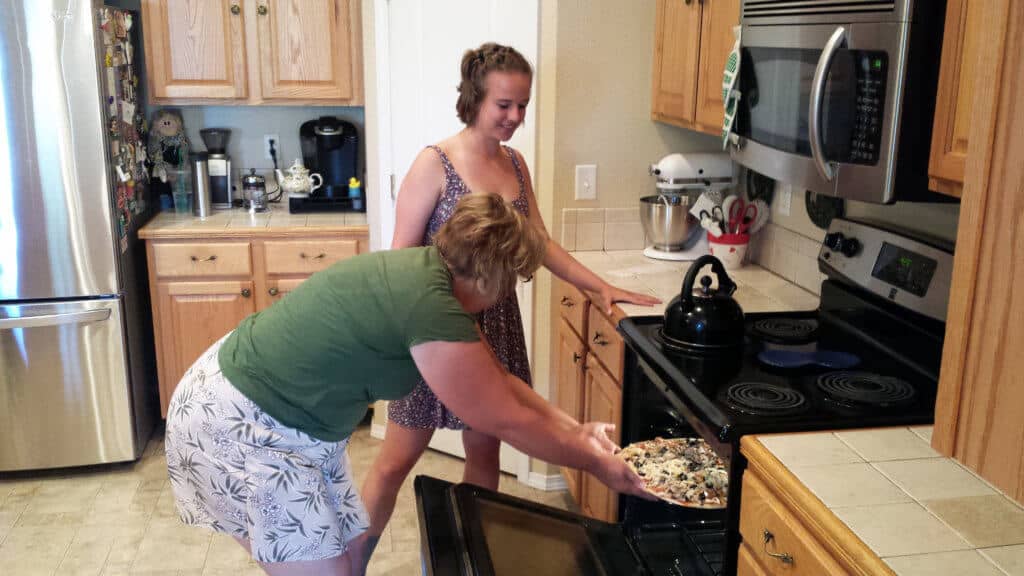 The recipes offered by the company and its consultants also vary greatly in ingredients. For this reason, there are no specific ingredients consistently required for all users enrolled in the program. However, there is a list of foods that Slimgenics encourages users to eat. There are also some restricted foods, like cola, that users are advised to stay away from.
Scroll below for one of the best products we've seen over the last year.
Slimgenics Food List
Slimgenics wants its users to eat a wide variety of healthy and natural foods. These foods include vegetables, legumes, fruits, and meats. The items on the Slimgenics food list include:
Poultry
Seafood
Eggs
Legumes
Fruits
Vegetables
Starches
Dairy Products
Healthy Fats
These food groups make up a balanced diet, and establishing healthy and balanced eating habits in users is one of the company's main goals. These foods are also modified for allergies, illnesses, or lifestyle choices. For example, a vegetarian would not be advised to eat meat, and someone with seafood allergies would not be advised to eat seafood. This is the benefit of not using a one size fits all program, and the personalized plan leaves no gaps.
What Does Slimgenics Do?
Slimgenics walks users through each of the four phases and provides different resources and services to help people get slim and healthy. These phases are comprehensive and cover everything including nutrition, support, education and healthy living advice.
Upon enrollment, users receive a detailed and personalized diet plan that is tailored to their needs and fits in with their lifestyle. While enrolled, users may visit the clinic or check in with their advisor up to six times per week for advice and feedback on their progress. This counseling is designed to reinforce healthy habits and encourage users to eat well and abstain from harmful foods. Also, body stats are checked when users walk into Slimgenics facilities for counseling.
Slimgenics reports that, on average, users lose between one and two pounds per week. This is a result of following a professionally established diet plan.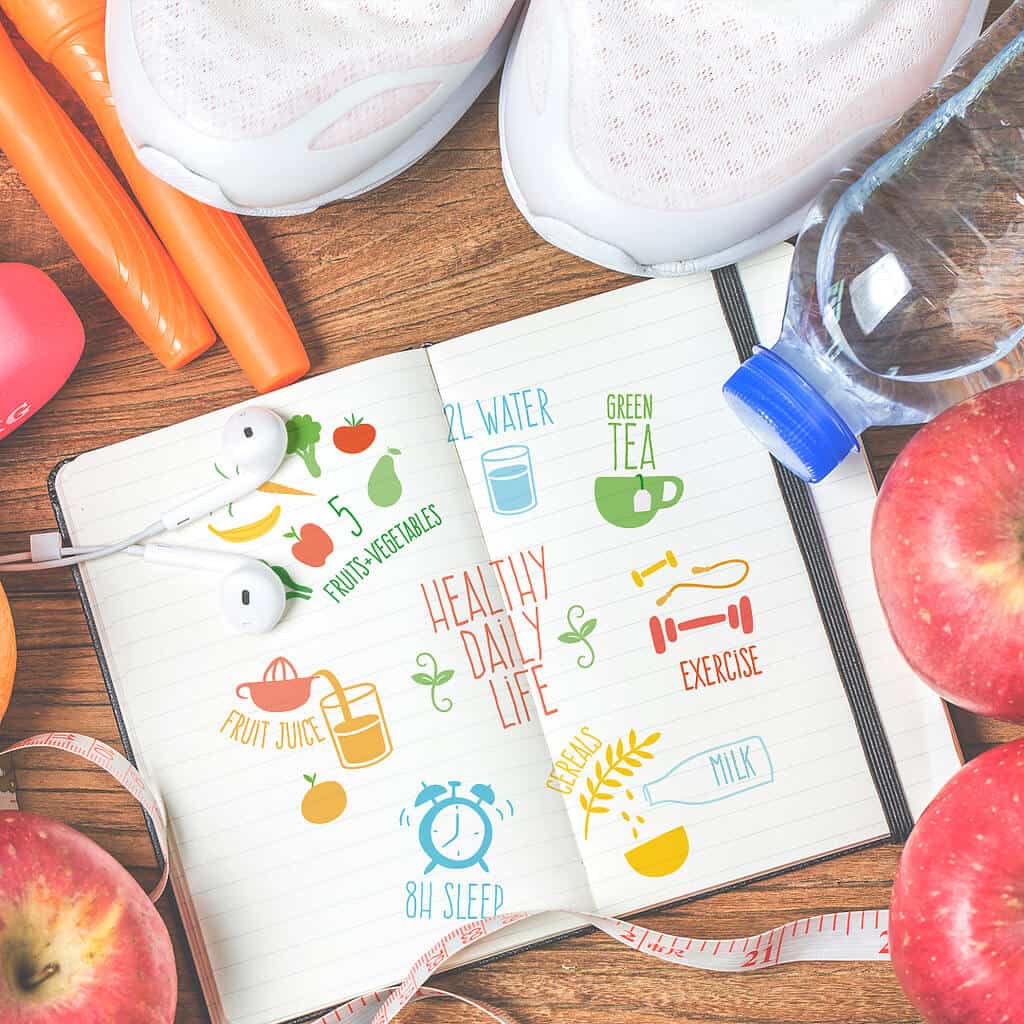 Education also plays a major role in every Slimgenics program. Users learn about nutrition and health and come to understand the causes of weight gain as well as why it's so important to eat well. This education can stay with users for a lifetime and keep them from falling back into old habits once they reach their target weight and leave the program.
As previously mentioned, Slimgenics targets thermogenesis as a contributing factor to weight loss while helping people grow into healthier lifestyles. Thermogenesis is also known as the generation of heat in the body, which is known to burn more fat and boost energy.
Slimgenics claims that this effect can also quicken the metabolism and result in healthy weight loss without any hunger pangs or sluggishness. We'll delve into the science of thermogenesis to get a better sense of what kind of Slimgenics results people can expect.
Slimgenics and Thermogenesis
Thermogenesis can be activated by various food and supplement products, many of which Slimgenics offers directly. Thermogenesis is largely controlled by the sympathetic nervous system, and this heat production enhances activity in the sympathetic nervous system and brown adipose tissue, altering metabolism and increasing resistance to weight gain and obesity.
Brown adipose tissue plays a key role in thermogenesis, but active brown adipose tissue is only found in a portion of the population. For those who have inactive brown adipose tissue, activation is key to fighting obesity and enhancing energy burn in the body. [1] [2]
Some researchers find that substances like green tea extract can induce thermogenesis in people. This is partially attributed to the caffeine in green tea extract, which stimulates brown adipose tissue thermogenesis. Also, we've read studies that conclude thermogenesis has an impact on satiety, helping dieters feel fuller and preventing overeating. [3] [4]
While some think that everyone's body functions the same, this is far from the truth. Some people's bodies store more energy, and others burn more, partially explaining the vast differences in weight and body composition throughout the world.
Thermogenesis, in particular, plays a key role in maintaining these differences among individuals. One study followed sixteen non-obese volunteers who were instructed to overeat for eight weeks. The nonexercise activity thermogenesis, which may include fidgeting and other expenditures of energy, was a major differentiator between volunteers who accumulated fat and those who kept it off. This study also supports Slimgenics' design to stimulate thermogenesis through diet and supplementation. [5] [6]
However, it's important to note some people are more likely to activate thermogenesis through diet than others. In one study, obese and average weight women ate thermogenic activating foods and were studied for energy expenditure and heart rate changes. While energy expenditure increased significantly in both groups after eating, the obese group burned off less energy than the control group. [7]
Does Slimgenics Work?
The question of whether this program works comes down to research a well as feedback from real Slimgenics users. In addition to targeting thermogenesis, the program aims to educate users and provide expertly created meal plans for long-term lifestyle change.
The accountability and support are significant factors in preventing relapse and future weight gain, or what is also known as yo-yo dieting.
Clinical studies confirm the beneficial effects of nutritional education on obese patients. One study provided overweight and obese participants with nutritional guides while dieticians met up with them on a frequent basis to talk about health. At the end of the study, participants had lost significant amounts of weight, giving validity to the role of education in nutrition and weight loss. [8]
Behavior modification methods and nutrition education have also been applied to overweight and obese children. In one study, children and their mothers were given information on diet and exercise, and behavior modification methods were applied to different groups. The groups who received behavior modification counseling were more effective at losing weight than the groups who received nutritional education alone. [9] [10]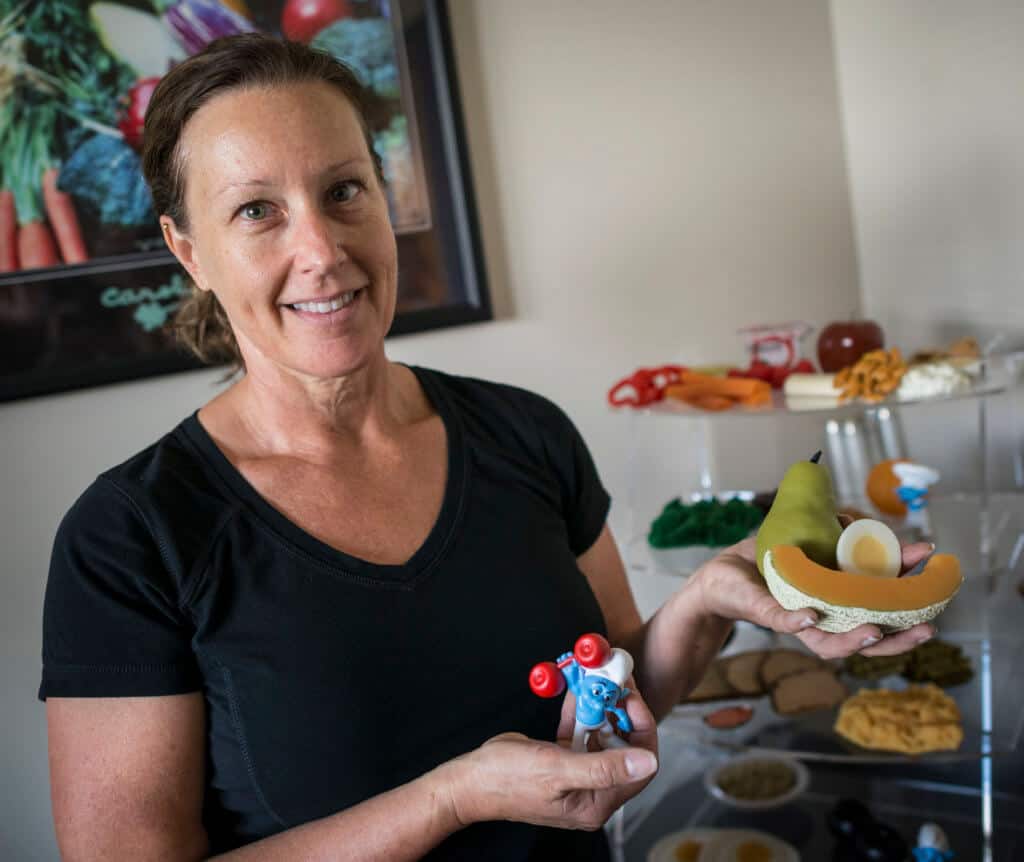 Dietary counseling is a core component of the Slimgenics program and is largely responsible for user success. Many studies confirm the benefits of dietary counseling for weight loss. These counseling sessions have been found to produce modest weight loss and are used by weight loss clinics and programs around the world. [11] [12] [13]
Are There Slimgenics Side Effects to Worry About?
Side effects of participating in the Slimgenics program are difficult to pinpoint, mainly because each dietary plan is personalized to the individual enrolled. These personalized nutritional plans take allergies and illnesses into consideration, thereby avoiding negative side effects of dieting as much as possible.
Instead of side effects, some users share certain complaints about the company and the program. Some users find quitting Slimgenics to be rather tricky because enrollment in the program is bound by a contract. This may be one reason why the company guarantees results. If quitting Slimgenics is not an option, users may continue long enough to experience some weight loss.
While the program itself may be helpful, it's the Slimgenics cost that many users complain about. Slimgenics ripoff allegations are frequently made when users discover additional and elevated charges to their bill. These Slimgenics ripoff reports are also spread due to a shared feeling that the company charges for things that users can get for free or at a significantly lowered price.
Is There a Slimgenics Alternative?
Because some people are skeptical of Slimgenics, it's important to explore alternatives. Some common comparisons include Slimgenics vs. Weight Watchers and Slimgenics vs. Medifast.
When comparing Slimgenics vs. Weight Watchers, it's important to point out the differences in structure and price. The Weight Watchers weekly price is determined by the user's zip code as well as which services the user wants to obtain. Weight Watchers offers coaching, weekly meetings for community support, and customizable plans and system services. They also don't require the use of a contract or specialized supplements and instead use subscription plans, and users can back out at any time by unenrolling from automatic subscription renewal.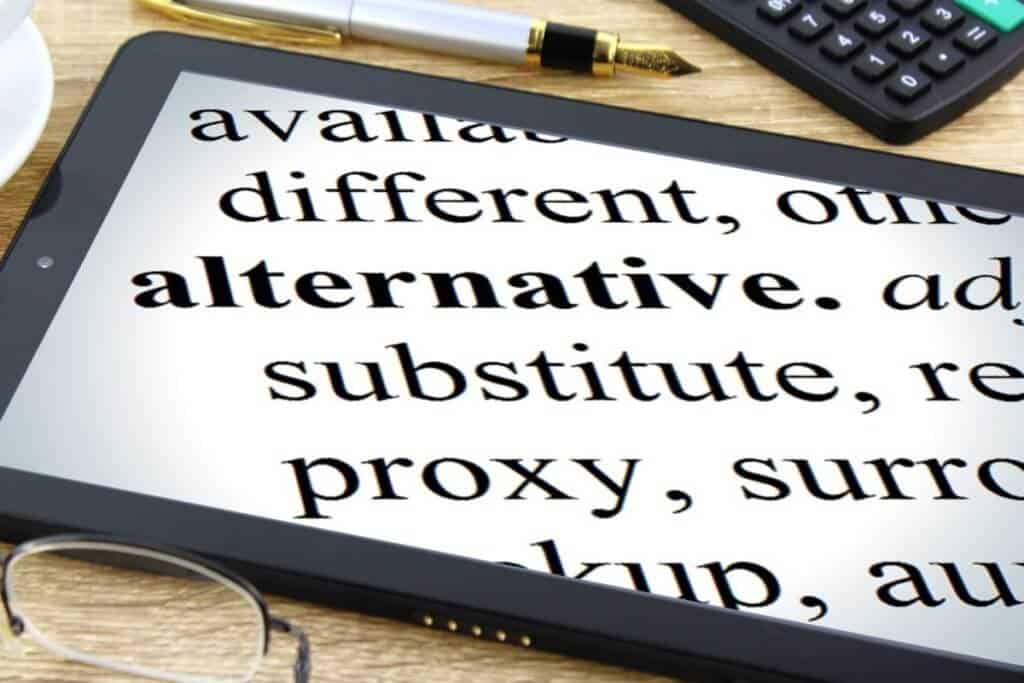 When comparing Slimgenics vs. Medifast, other differences come to the surface. Medifast relies heavily on prepackaged meals and meal replacement products to help users lose weight. Slimgenics says that their packaged meals are optional, but their thermogenic snacks are required to complete the program at an additional cost. Medifast also offers meetings for extra support in certain regions, and additional services like food journals, nutrition guides, and personal health coaches are free for users.
What is the Slimgenics Cost?
The price of Slimgenics is not concrete, and a precise quote is not provided on the main website. Costs may vary according to each user, the services they require, the amount of weight they need to lose, and the food products they are advised to purchase. The website simply states that the program comes with a service charge of $5 per week for full enrollment, but this does not include additional charges that may come up over the course of the program. This price also does not include Slimgenics products such as meals or thermo snacks. These can cost anywhere from $17.50 to $249 for a pack of 16 snacks.
Slimgenics Directions
Slimgenics users are directed to meet with their counselors at least once per week and follow their customized dietary plan. They're also required to eat thermo snacks as directed and go over any educational information provided to them by the Slimgenics staff.
The directions for following the program vary depending on which program the user is enrolled in. The in-center program does slightly more for users than the online at-home program, and the youth program also contains minor changes to suit people of younger age groups.
Slimgenics Results
While there are some complaints concerning the cost, some people report positive results and significant weight loss while enrolled in one of the Slimgenics programs. Some users report losing over 100 pounds, and others lose just enough to get to their target weight.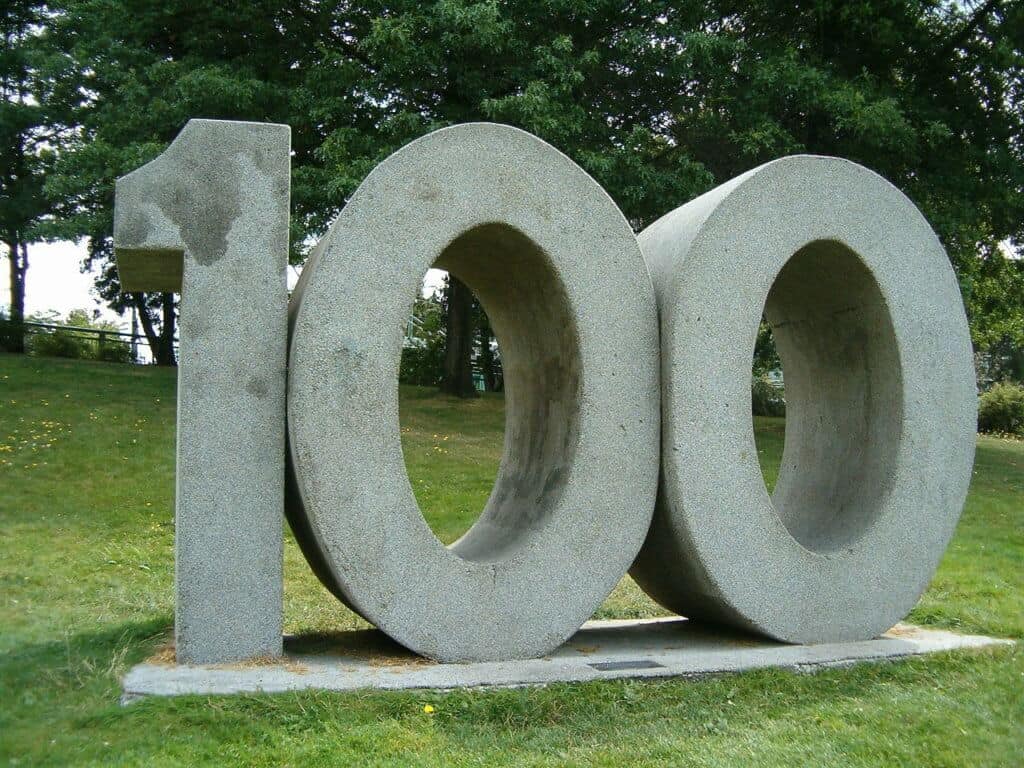 Like any program, not everyone will get the results they're looking for. For some, the cost will be prohibitive, and others won't agree with the addition of thermo snacks. Results will vary widely.
Slimgenics Weight Loss
The people at Slimgenics care about health and wellbeing, but the program is entirely centered on weight loss. It is not simply a health program for people of average weight to enroll in to become healthier. It is expressly designed for people who are looking to boost thermogenesis and lose a specific, often large, number of pounds.
What Users Are Saying
"Been drinking Thermo-Boost for years now since becoming acquainted with the Slimgenics plan. It is a great energy booster and gets the metabolism going to aid in calorie burning. I put it into bottled water and shake it up to mix it. Orange is my favorite flavor."
"I know this is expensive, but I do like it"
"I don't feel much of a benefit in terms of energy or focus, but this stuff does taste a lot like Tang."
Also: read our Burn HD Weight-Loss Kit review »
The Bottom Line – Does Slimgenics Work?
So, what did our look into Slimgenics price and products say? We like that the company has been around for more than a decade and you can contact the customer service department at your local office, but we're concerned about the lack of research connecting it to weight-loss. Also, the total cost and the expectation of signing a contact leaves us skeptical about this one.
If the time has come for you to start that weight-loss journey, we suggest going with a product clinically proven to boost metabolism at a price that won't drain your wallet.
Among the best products we've seen this year is one called Burn HD. The clinically proven, four-part proprietary blend has been shown to boost metabolism and spark fat loss. Dieter's haven't suffered any side effects, based on reviews, and users report seeing great results.
Plus, the company responsible for Burn HD is confident in the formula, they're offering a 2-Week Sample.
Learn More About Burn HD »