Slimtone Review

- 11 Things You Need to Know
There are plenty of ketone supplements available on the market, so what makes Slimtone any different? According to the product's claims, this supplement can help users get into ketosis fast and enhance their energy through their natural formula. As such, our team decided to take a closer look at this ketosis pill to find out if these claims are true.
Can Slimtone help you lose weight? What kind of ingredients are in the formula? What kind of benefits can users expect? Make sure to keep reading to the bottom line to find out more about this product!
Overview
What is Slimtone?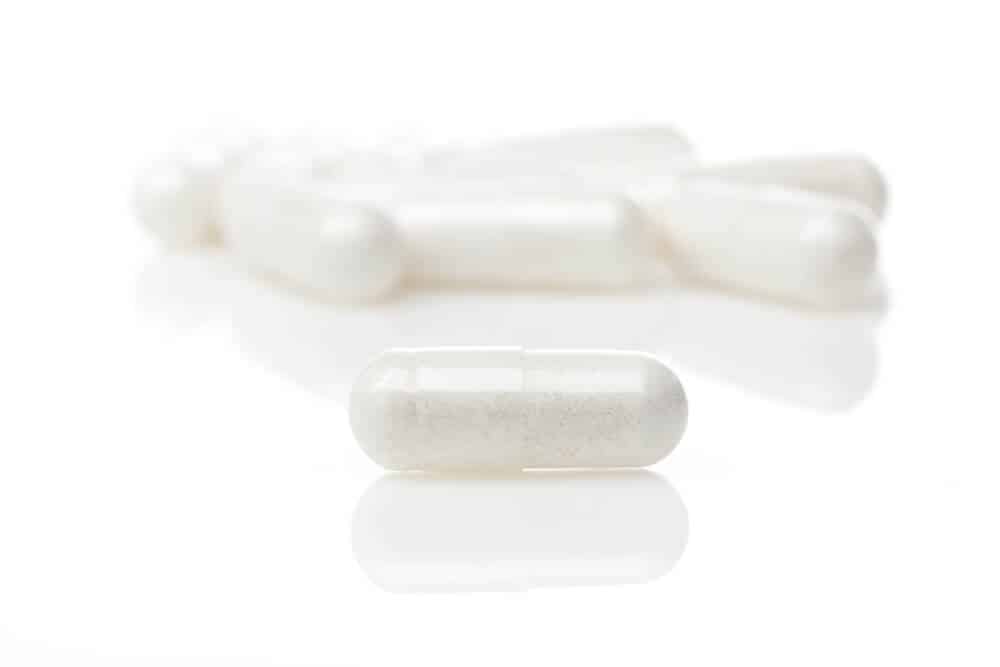 In today's age, exogenous ketone supplements have become quite popular. According to some brands, sticking to a strict high-fat, low-carbohydrate "ketogenic" diet can help achieve ketosis, but it can be a bit difficult. However, Slimtone claims to help make the process easier.
Slimtone is a ketone supplement that claims to help users burn fat through ketosis. During this process, fat is burnt for energy in place of glucose and body fat instead of carbohydrates, which is thought to accelerate weight loss.
Slimtone says it is made with all-natural ingredients, including BHB ketones, calcium, potassium, and magnesium that are blended into the pills. Before delving deeper into this formula, our team took a closer look at the research behind these kinds of products:
Slimtone Competitors
Who Makes Slimtone?
Since there are only third-party listings for Slimtone mentioning multiple manufacturers, it is unclear who makes and distributes the supplement. Some of the potential supplement manufacturers include Nutrazen, Alkatone TrimFit, S.O. Labs, and Intermountain Nutrition.
Slimtone Customer Service
Since there is no clear manufacturer of Slimtone, there is no customer service information available.
Scroll below for one of the best products we've seen over the last year.
Claims
Slimtone Claims
Slimtone claims that their product can help kickstart ketosis at an accelerated pace without users having to stick to a difficult ketosis diet or engaging in lots of exercise.
It also claims to enhance lean muscles, increase body energy, and raise body temperature to enhance fat burning. Slimtone says their product also improves workout performance and prevents bone deterioration.
Finally, claims to be able to cause all of these benefits without side effects.
Ingredients
Slimtone Ingredients
The following are the ingredients in Slimtone:
Beta HydroxyButyrate
Potassium BHB salts
Magnesium BHB salts
Sodium BHB salts
Calcium BHB salts
Medium-chain triglyceride (MCT) oil
7-keto-DHEA
L-Arginine
Does Slimtone Work?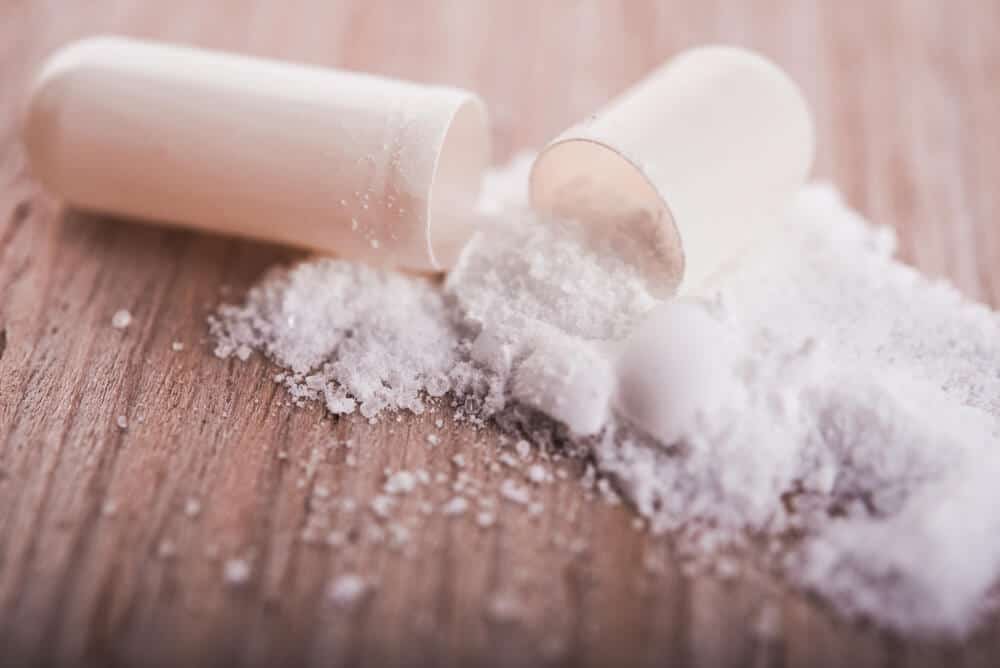 We will now delve into the science behind Slimtone ingredients:
Beta-HydroxyButyrate
This is one of the ketones produced by the body, especially in the liver, through a physiological process. Ketone bodies function as a fuel source for organs, signals for gene transcription, and metabolism regulators.
According to HHS Author Manuscripts Journal, there are two forms of BHB; R-BHB and S-BHB. R-BHB is produced normally in human metabolism, especially during fasting, exercise, and when on a ketogenic diets. It is broken down into acetyl-CoA and finally ATP for energy. S-BHB is an intermediate step before R-BHB.
According to Frontiers in Nutrition, ketogenic diets may lead to changes in body composition, but BHB salts had no effect on weight. More research in Sports Medicine found that athletes using ketone bodies experienced no benefits in performance.
Calcium BHB Salts
The Journal of Nutrition and Metabolism examined the effect of calcium DL-β-Hydroxybutyrate salt in healthy adults. The results showed a significant increase in BHB concentration in the blood after administration.
Sodium BHB Salts
In a study published in Frontiers in Physiology, a drink containing a ketone ester with sodium BHB was examined. The results showed that the body experiences elevated ketone levels.
Magnesium
Magnesium can help the body overcome muscle fatigue by equipping most body cells with maximum energy levels. According to research published in Nutrients, micronutrient supplementation with minerals like magnesium can be important while on the keto diet.
Medium Chain Triglycerides
Long-chain triglycerides are synthesized differently compared to medium-chain triglycerides. Coconut oil is one great source of MCT. According to Nutrition Reviews, coconut oil is an MCT that may have some metabolic benefits.
Weight Loss
Slimtone and Weight Loss
Unfortunately, most of the research behind the ingredients in Slimtone has been found to have an insignificant effect on weight loss. This is because most of the research on BHB ketones shows their ability to potentially increase the number of ketones in the body, but not lead to a significant amount of weight loss.
Side Effects
Slimtone Side Effects
Although Slimtone claims to cause no side effects, some of the ingredients may lead to a few issues.
As such, the ketones in Slimtone may lead to nausea, headaches, or vomiting, according to some customer reviews.
How to Use Slimtone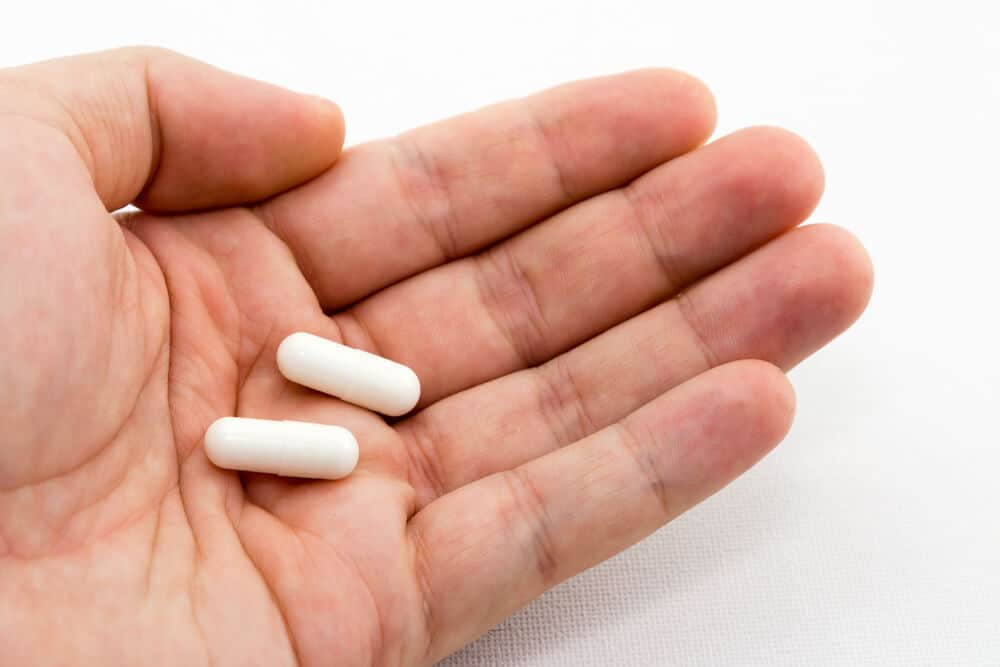 Every bottle of Slimtone has 60 capsules. The daily recommended dosage is two capsules per day. Individuals can take the pills with a meal or before working out in the morning. The pills are taken using water.
Cost and Where to Buy
Slimtone is sold through multiple companies claiming the manufacturer. Depending on where it is purchased, the supplement costs between $10-60.
The product can be purchased from Amazon, Walmart, and eBay.
Pros and Cons
Pros and Cons
Pros
The supplement is relatively inexpensive.
Cons
This supplement has very similar ingredients when compared to other ketone products.
There is little research showing this kind of product can help individuals lose weight.
The product may cause some side effects in some individuals.
Bottom Line
Bottom Line on Slimtone Results
Overall, Slimtone has very similar ingredients when compared to other ketone supplements. After looking more closely at the research surrounding its formula, our team did not find much evidence showing this product can aid in weight loss. Additionally, the product claims to primarily jumpstart ketosis in the body, which is not an ideal health solution for every person.
That is why it can be important to find a weight-loss solution that can be personalized to the individual's needs, like Noom.
This program utilizes multiple tools on its easy-to-use app to help users lose weight without the need for supplements or restrictive dieting. Some of the tools they offer include color-coded food logging, custom meal plans, 1:1 sessions with a personal coach, health tracking tools, and tons of community support. Even better – Noom is currently offering a free trial offer for all Dietspotlight readers who want to give these features a try, so make sure to check it out!
Learn More About Noom »