Smashin Greens Review

- 11 Things You Need to Know
Through a blend of probiotics, prebiotics, and healthy greens, Smashin Greens claims to help users boost energy and improve digestive health. The blend also says it can help people curb their hunger and feel nourished during the day. The question is – are any of these benefits actually true?
To find out the truth behind this health supplement, our team took a close look at the ingredients, formula research, potential side effects, and more. If you want to learn more about Smashin Greens, make sure to keep reading to the bottom line!
Smashin Greens can be purchased through their Official Site.
Overview
What is Smashin Greens?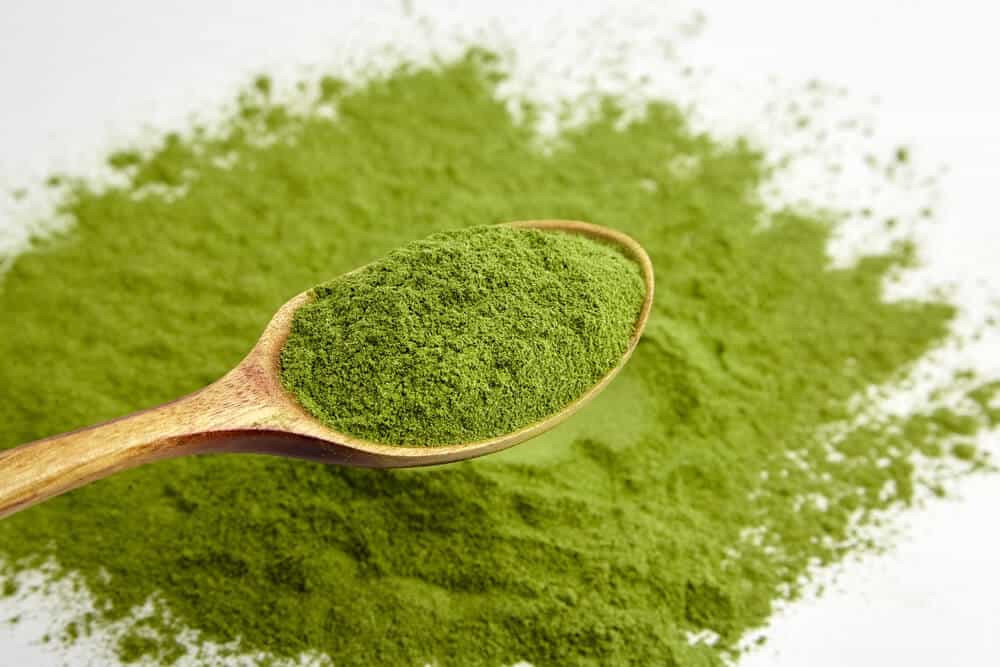 Smashin Greens is a blend of probiotics, prebiotics, digestive enzymes, and organic superfoods to claim they deliver the best health benefits to your body. The makers also claim that Smashin Greens helps reduce cravings, optimize energy and burn your body fat. The mixture can be used in two ways; as a dietary supplement and a meal replacement during your fasting routines.
The blend is famous for the Smashin Greens Fast program and the Smashin Greens Challenge, a 33-day challenge created to help those using Smashin Green Supplements to fast.
The nutrient-dense blend is fully organic and is also said to improve cholesterol levels and help in regulating blood sugar levels. It also says it helps in enhancing libido and sexual function in both men and women while improving gut health and metabolism.
In addition, the ingredients contain a good source of minerals such as calcium, niacin, copper, iron, and magnesium, essential for average body physiological processes. Before delving deeper into the ingredients though, our team took a closer look at a few of the scientific studies:
Smashin Greens Competitors
Who Makes Smashin Greens?
Smashin Greens is made by MASF Supplements, LLC, located in Virginia Beach, Virginia. MASF supplements focus on creating organic superfood supplements.
The company was previously known as Amashin' Frog LLC. It then changed its name twice from MASF APPPAREL LLC to the current MASF Supplements LLC. The company has been in operation for four years and is owned by Mitchel Aguiar.
The customer service can be reached on 757-410-7459 via mobile phone. The department can also be reached via the Contact Us page on their website.
Other Products from the Makers of Smashin Greens
MASF Supplements LLC also makes the following products:
Smashin' Reds
MASF Clear Performance supplement
MASF Multivitamin
MASF Collagen
MASF Rush pre-workout
MASF Bulk Weight Gainer
MASF Recovery BCAA
Smashin Beans organic coffee
MASF Power creatine
MASF Whey proteins
MASF Apparel T-shirts
MASF Integrity coins
Scroll below for one of the best products we've seen over the last year.
Claims
Smashin Greens Claims
Smashin Greens claims that it will burn fat and reduce your hunger cravings. In addition, it claims it will help regulate blood cholesterol levels and blood sugar levels. Smashin Greens also claims to balance your hormones, improve libido and enhance sexual function in ladies and gents.
The ingredients are meant to improve cognitive ability and boost metabolism while improving physical performance and gut health. The makers also support that the supplement will enhance your sleep and increase your skin and bone health.
Some additional functions of the supplement include promoting belly fat loss, improving bowels stability, and improving digestive enzymes' action.
Ingredients
Smashin Greens Ingredients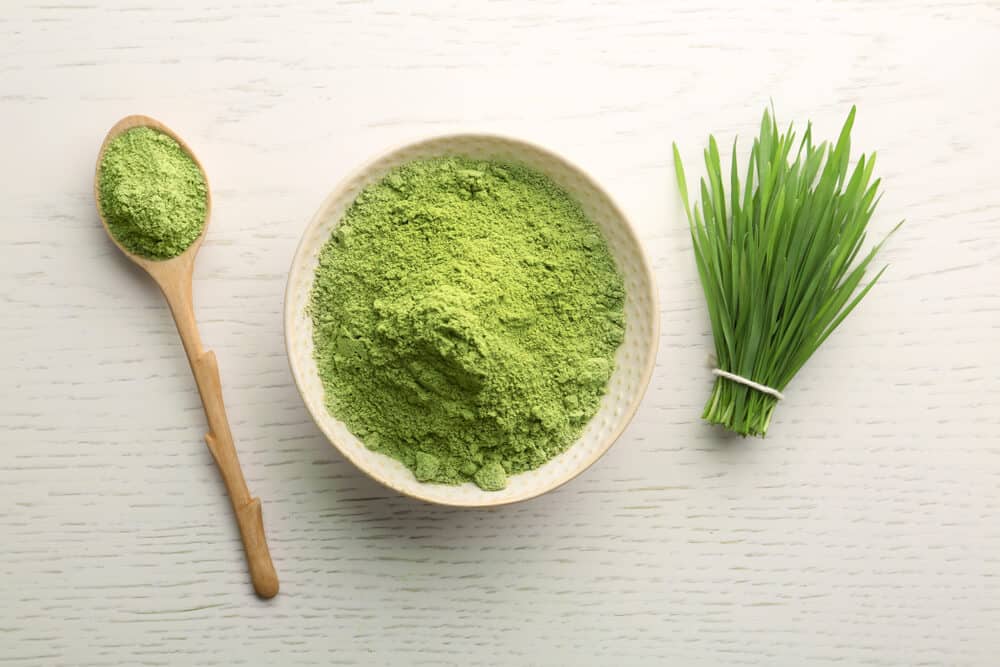 The following are the ingredients found in Smashin' Greens:
Wheatgrass
Maca root
Spirulina
Chlorella (green algae)
Spinach
Barley grass
Alfalfa
Broccoli powder
Flax
Apple fiber
Acai
Matcha green tea
Acerola cherry powder
Pomegranate juice
Do Smashin Greens Work?
To determine the benefits of Smashin Greens, our team took a closer look at some of the ingredients.
Wheatgrass
Wheatgrass is rich in vitamins A, C, and E, according to the Journal of Food Science. In addition, it contains calcium, magnesium, and iron. It is also rich in antioxidants and helps control blood cholesterol levels.
According to Mini-Reviews in Medicinal Chemistry Journal, wheatgrass is thought to enhance detoxification of the body, though more research is needed in this area.
Maca Root
Maca root is part of the maca plant, known scientifically as Lepidium meyenii. The root has for centuries been consumed as a powder after being dried.
The ingredient is rich in glucosinolates and polyphenols, according to Natural Products and Bioprospecting. Additionally, the maca root is rich in essential minerals and vitamins vitamin C, copper, iron, potassium, vitamin B6, and manganese, according to Food & Function.
Spirulina
Spirulina is a form of algae making headlines as one of the world's most famous supplements. According to the US Department of Agriculture, spirulina contains nutritional compounds such as thiamine, riboflavin, niacin, iron, copper, and protein.
More research published in the Journal of The Science of Food and Agriculture found that spirulina doses are consistent with reduced blood cholesterol levels.
Chlorella
Just like spirulina, chlorella is also a type of algae commonly found in the sea. However, chlorella is higher in riboflavin, calories, and omega-3 fatty acids, according to the Journal of Clinical Biochemistry and Nutrition.
Alfalfa
Alfalfa is also known as Lucerne or Medicago sativa. It is rich in vitamin K and C, copper, and folate. It also has many bioactive plant components such as saponins, phytosterols, and flavonoids.
Alfalfa consumption increases breast milk production. Some studies, such as one published in The Journal of Clinical Investigation, suggest that alfalfa can reduce blood cholesterol levels.
Weight Loss
Smashin Greens and Weight Loss
Some ingredients such as wheatgrass and flax support the general claim that Smashin' Greens can help reduce weight.
However, the main goal of Smashin Greens is not to aid in weight loss. It primarily claims to help individuals improve digestive health.
Side Effects
Smashin Greens Side Effects
There are traces of wheat in Smashin' Greens, which may be an issue for those allergic to wheat products. Maca Root is also risky for those with thyroid conditions because goitrogens can interfere with the normal function of your thyroid glands.
Additionally, pregnant or breastfeeding women should consult with their doctors before taking the supplement.
How to Use Smashin Greens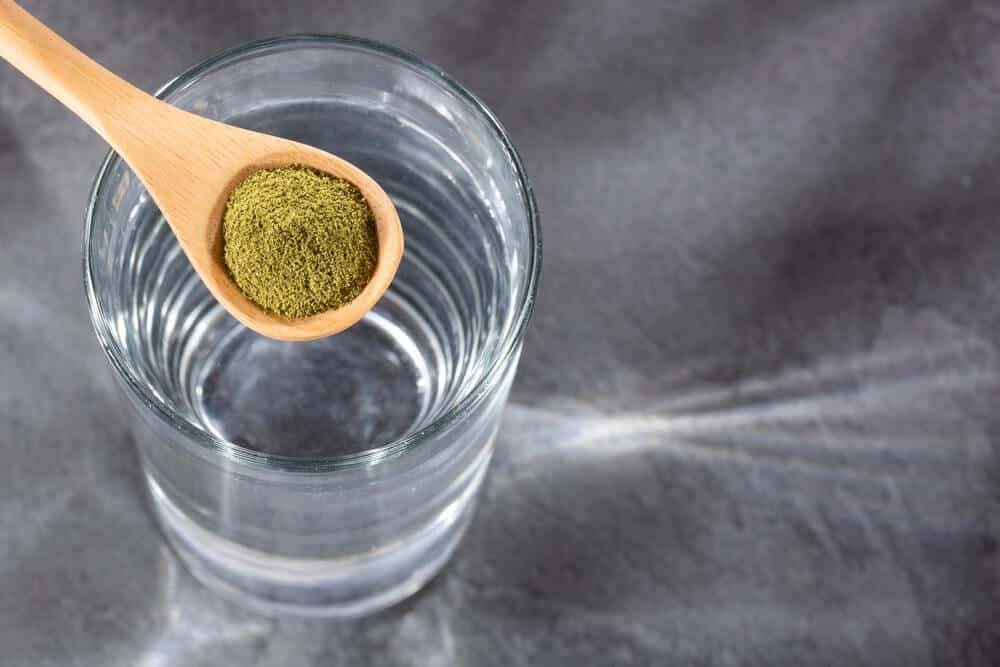 Smashin Greens can be taken as a meal replacement with a recommended dosage of one scoop per meal. It can also be blended into meals or smoothies.
Cost and Where to Buy
People can buy Smashin Greens from the MASF website or on eCommerce shops such as Amazon. The product can also be purchased physically at the MASF supplement store and headquarters in Chesapeake, Virginia.
Although MASF doesn't have a money-back guarantee, there is a 30-day return policy on all of the products the brand produces with terms and conditions.
A container is currently being sold for $99.
Pros and Cons
Pros and Cons
Pros
The formula is organic.
The formula contains multiple greens ingredients, which may boost the amount of vitamins consumed.
Cons
No clear information concerning side effects.
The amount of each ingredient is not listed on the product information.
The product may not aid in weight loss.
Bottom Line
Bottom Line on Smashin Greens Results
Smashin green is a good supplement, especially for those who need to boost their vitamins. Some of the ingredients can help boost the body's digestive health and control blood sugar levels. However, more information is required from MASF supplements concerning the amounts of each component in the supplement.
Additionally, the product may not aid in weight loss, even if it may help boost digestive function. For those who are trying to lose weight the right way, a comprehensive program may be the best way.
That is why Noom is one of the best weight-loss programs available. This clinically-researched plan provides users with an easier way to lose weight without the need for restrictive dieting. Plus, their easy-to-use app offers tons of features to make the weight-loss journey easier.
If you are ready to get started on your weight loss journey today, make sure to check out Noom's free trial offer.
Learn More About Noom »