Sparkle Fiber Review

- 11 Things You Need to Know
Lo Bosworth, the brand founder of Sparkle Fiber, claims that old-school marketing techniques give fiber an embarrassing reputation. Most people prefer to keep this reputation private. Sparkle Fiber claims to offer more than helping users go to the bathroom. It also claims to sweep through the body like a broom, removing toxins that dull the skin.
Our research team has assessed the product's ingredients, claims, potential effects, and more to help you know if Sparkle Fiber stands out from other products and lives up to its claims. Keep reading to the bottom line of this Sparkle Fiber review to find out whether or not this fiber supplement is worth your time and money!
Sparkle Fiber can be purchased through their Official Site.
Overview
What is Sparkle Fiber?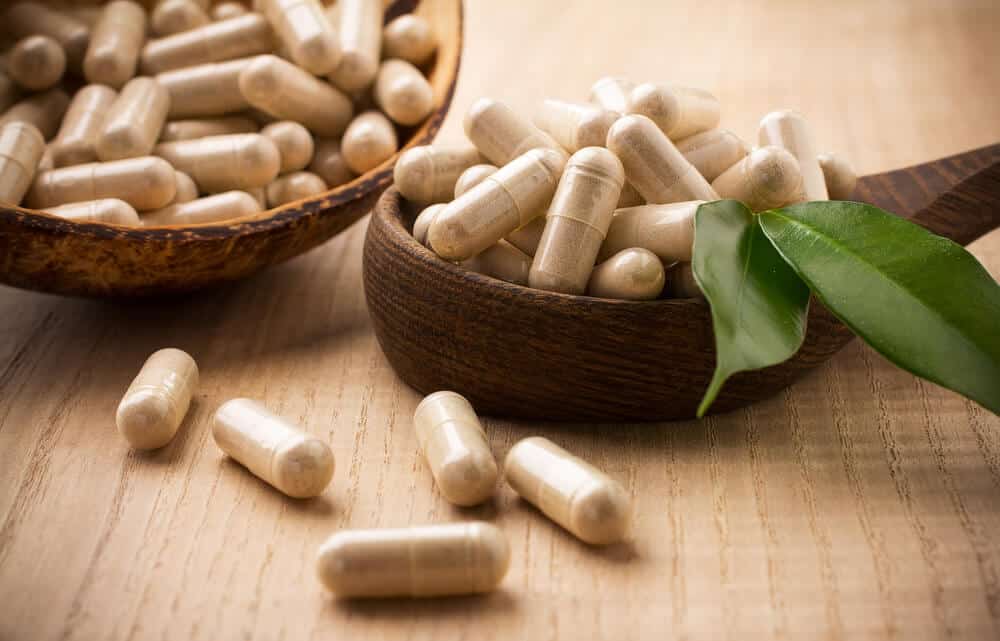 Sparkle Fiber is a fiber supplement in capsule form. It claims to help users manage the bloat, maintain regularity within their gut, support healthy skin and hair, and remove toxins. Sparkle Fiber also claims to be dairy-free and gluten-free.
Before we discuss Sparkle Fiber, let's look at some of the research on its ingredients:
Technologia Alimentaria: The study shows that psyllium seed husk comes from Plantago Ovata, a medicinal plant. It further suggests that seed husks help to control constipation and cholesterol levels.
Nutrients: This scientific review suggests that flaxseed can benefit gastrointestinal health and boost brain function.
Foods: Amylase inhibitors showed significant effects on body mass and weight supplementation, according to this study.
Sparkle Fiber Competitors
Who Makes Sparkle Fiber?
Sparkle Fiber is a product of Love Wellness. According to the official website, the company's mission is to create wellness solutions for women.
Love Wellness Sparkle Fiber is the brainchild of Lo Bosworth, who is the current CEO. Lo Bosworth and the company have dedicated their time and resources to help women take care of their bodies.
Love Wellness claims to offer clean products and pair them with product education to help women understand their bodies better. The company's research and development team comprises of only women, including nutritionists, doctors, and holistic practitioners. Love Wellness claims to manufacture all its products in the United States and adhere to FDA guidelines.
Sparkle Fiber Customer Service
Sparkle Fiber mainly operates via online sales. Their contact information is not currently available on their website. The only email available in the emails for job resumes. However, there are links to Amazon shop, Instagram account, and Facebook account which you can use to reach out.
Individuals can also join their community by creating an account on their website. The account is necessary to make purchases from the Love Wellness website. Love Wellness offers a quiz to help you find out what product is best for your needs. Furthermore, they have a pop-up on their website that lets you type in any question you want.
Other Products From the Makers of Sparkle Fiber
Love Wellness offers a variety of products for women. They have a quiz you can take to help users know which product is best for their needs.
The online shop sells supplements and multivitamins for various purposes such as metabolism-boosting, increasing fiber in your body, and more. They also sell various kits of supplements and multivitamins, which claim to help with personal care.
Scroll below for one of the best products we've seen over the last year.
Claims
Sparkle Fiber Claims
Sparkle Fiber claims to keep users full for longer and support healthy weight management. The supplements also suggest that they can help optimize gut health and temporarily relieves bloating.
Moreover, it claims to help you get glowing skin by removing toxins from your body. Love Wellness also implies that Sparkle Fiber can help improve energy levels. Finally, the manufacturers claim that it is dairy-free gluten-free, and vegan-friendly.
Ingredients
Sparkle Fiber Ingredients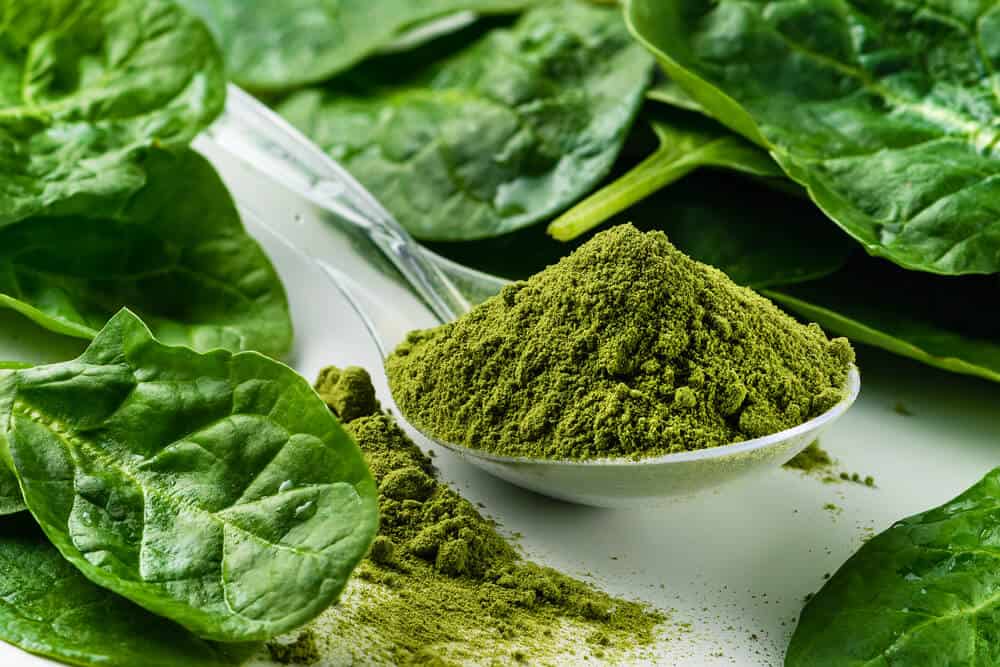 Sparkle Fiber claims to use psyllium seed husk powder, a proprietary blend of organic products, an enzyme blend, and other ingredients. The ingredients list is as follows:
Psyllium seed husk powder
Blend of organic products

Organic spinach Leaf powder
Organic plant and broccoli head powder
Organic celery seed powder
Flaxseed powder
Chia seed powder
Organic collard greens (kale) Leaf powder

Enzyme blend

Amylase
Maltodextrin
Papain
Bromelain
Protease
Lipase
Cellulase
Other ingredients include rice flour, hypromellose capsule, and magnesium stearate.
Does Sparkle Fiber Work?
There are various studies to back the benefits of Sparkle Fiber's ingredients, so our team decided to take a look at a few of them.
Psyllium Seed Husk Powder
According to Nutrition Today Journal, psyllium is a plant that offers important medicinal benefits. There is a high concentration of arabinoxylans in the seed husk. The component can help with gastrointestinal problems. Furthermore, the study suggests that it can improve the fiber content of foods or supplements.
Organic Spinach Leaf Powder
Research published in Food & Function suggests that spinach has a diverse nutritional composition that makes it functional.
The study suggested spinach can secret society hormones to curb food intake, modulate activity, and expression of genes involved in inflammation, antioxidants, metabolism, and proliferation defense.
Organic Broccoli Powder
According to the Journal of Medicinal Foods, broccoli contains high levels of sulforaphane which they store as glucoraphanin. The study suggests that sulforaphane can help protect against various types of health issues.
Organic Celery Seed Powder
Celery extracts have nutraceutical properties, including hypoglycemic, antioxidants, and hypolipidemic benefits, according to research published in Critical Reviews in Food Science and Nutrition.
Chia Seed Powder
Research in Food & Function shows that chia seeds have been used for a long time due to its various nutritional and health benefits. The study also shows that they can have antioxidant and anti-inflammatory benefits.
Weight Loss
Sparkle Fiber and Weight Loss
According to the official website, Sparkle Fiber could help with weight loss, thanks to its ingredients.
According to one study published in Nutricion Hospitalaria, chia seeds lead to a "discrete" amount of weight loss in some individuals. Moreover, the Journal of Agricultural and Food Chemistry shows that flax seeds' polysaccharides have anti-obesity effects.
Sparkle Fiber reviews suggest that it can help with weight loss, among other benefits it claims to offer. However, the product primarily suggests it can support weight management, not lead to a significant amount of weight loss.
Side Effects
Sparkle Fiber Side Effects
Sparkle Fiber has no known side effects, but some of the ingredients may lead to some gastrointestinal distress when first consuming the supplement.
Individuals need to consult their doctor before using the product. Additionally, Love Wellness users to be at least 18 years old to use the product. Users also need to consult their doctor if they are pregnant or breastfeeding.
How to Use Sparkle Fiber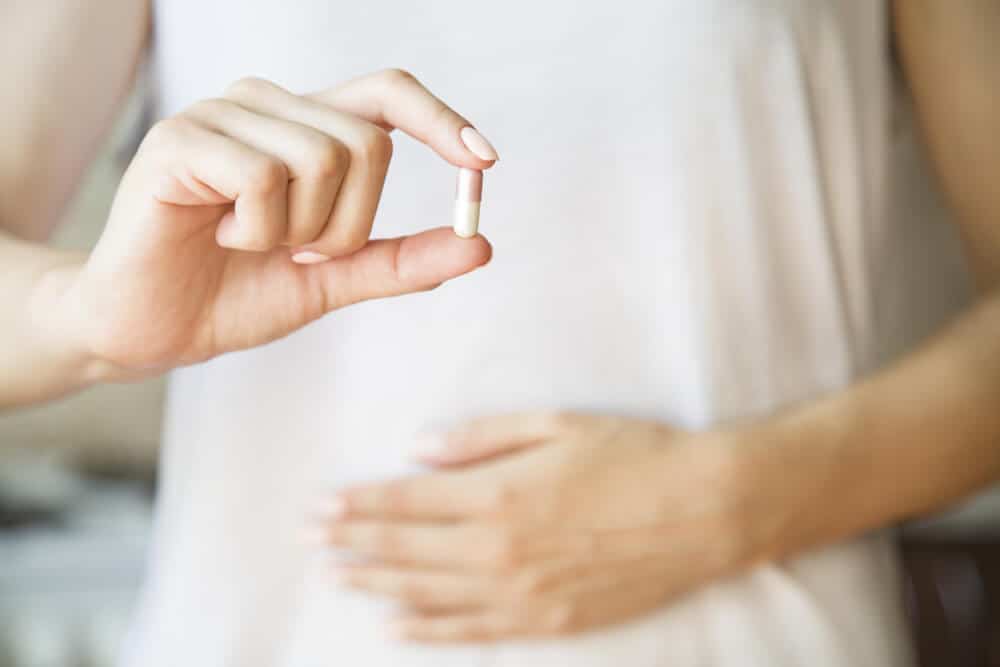 Love Wellness recommends that users consume three capsules a day for maximum benefits. However, they also advise individuals to reduce the dosage at first to help avoid any discomfort.
Therefore, it may be best to start with one capsule a day for the first two days. Then, users can consume two capsules a day for the next two days and get to three capsules a day until the body gets used to the ingredients.
Cost and Where to Buy
Individuals can buy one bottle of Sparkle Fiber capsules from the Love Wellness website for $29.99. It is also available on Amazon and other third-party websites.
Pros and Cons
Pros and Cons
Pros
Sparkle Fiber is vegan-friendly.
Some of the research surrounding the ingredients show it may help with gastrointestinal health.
Cons
Some users complain about the taste.
Individuals may experience some gastrointestinal discomfort when first using the product.
Bottom Line
Bottom Line on Sparkle Fiber Results
Sparkle Fiber may offer various benefits thanks to its ingredients. It may contribute to healthy weight management, maintain good gut health, and temporarily relieves bloating. However, it is important to note that the product may lead to some side effects because of the fiber content.
Additionally, some individuals may need to consider some lifetime changes if they want to get the best weight-loss results. For those looking to lose weight and get healthier, a clinically backed program may be the best option.
Noom is one of the best clinically-backed weight-loss programs available. The program is designed to help users make changes to their everyday habits that lead to significant weight loss, which are guided by food logging, health tracking tools, custom meal plans, and access to a personal health coach.
If you are interested in trying out the tools available from Noom, make sure to check out their free trial offer – available for a limited time only!
Learn More About Noom »