StamiMax Review

- 13 Things You Need to Know
We researched everything you need to know about StamiMax, including the ingredients, potential side effects, and benefits. We also looked into the customer reviews and relevant clinical research. In the end, we reviewed all this information to give you the bottom line on this new supplement.
Overview
What is StamiMax?
StamiMax is a male enhancement supplement that is supposed to increase testosterone, restore energy levels, and build lean muscle. It comes in a pill that you take a few times per day.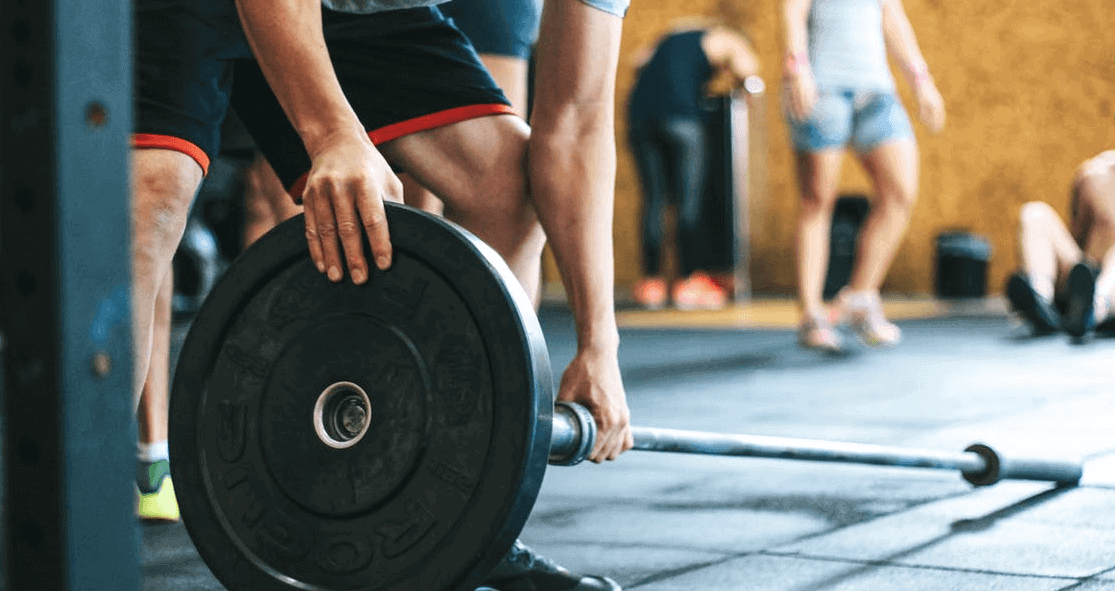 StamiMax claims to use herbal ingredients to achieve real results. As the name implies, StamiMax is meant to help men achieve more stamina both in the gym and in the bedroom.
More stamina is certainly an intriguing benefit, especially if the supplement actually works.
Who Might Need StamiMax Testosterone Booster?
To understand what StamiMax claims to do and why men would want a testosterone boosting supplement, you first need to know a little about what testosterone is and how it works.
Testosterone is a hormone that we mostly associate with men because it is the main male sex hormone, but women's bodies also make a smaller amount of testosterone. Testosterone does several things for men, like:
Regulating fertility.
Building muscle.
Distributing fat.
Producing red blood cells.
Regulating sex drive.
Building bone mass.
As men age, their testosterone levels naturally decrease.
According to the journal Clinical Interventions in Aging, "Total testosterone levels fall at an average of 1.6% per year whilst free and bioavailable levels fall by 2%–3% per year."
Scroll below for one of the best products we've seen over the last year.
How Did StamiMax Start?
What's the story behind the supplement? Well, that's a good question.
Unfortunately, it's not one we can answer. That's because StamiMax is another one of those supplements that turns up on the Internet with several sales-type pages, but no real information about the manufacturer or even much about the supplement itself.
Instead, the pages make big claims about how the supplement could change your life. They even offer you a free trial for which you pay only shipping and handling.
We have no idea who actually manufactures the product. We don't know if the company is based in the United States. We also don't know where they get their ingredients.
We don't know if the supplement's creators have any scientific credentials. In fact, after attempting to research the makers of StamiMax, we have more questions than we do answers.
Claims
StamiMax Claims
The supplement claims are much like those you'll see for other supplements that supposedly increase testosterone levels. They are:
Increased stamina.
More energy.
Better sex drive.
Fast muscle growth.
Balances hormones.
Ingredients
StamiMax Ingredients
The websites say that they use herbal ingredients to naturally boost testosterone levels. Unfortunately, they don't provide any images of the StamiMax label or a complete list of ingredients.
We prefer supplements that are transparent about all of their ingredients, so the lack of information left us feeling a little worried.
However, on one of the websites, they do list two of their ingredients. They are tongkat ali and l-arginine.
Is StamiMax Natural?
The StamiMax ingredients might be all-natural, but since we don't know everything that's in the pills, we can't say for sure. However, we can tell you a little more about the two ingredients we do know.
Tongkat ali is also known as eurycoma longifolia, or Long Jack. It's a flowering plant found in Malaysia and Indonesia. Anecdotal evidence shows the ingredient may help boost energy .
Does StamiMax Work?
The supplement claims to be backed by scientific research. However, there's no research supporting the supplement, only the supplement ingredients.
The journal Phytotherapy Research studied the effects of tongkat ali on elderly men and women who were physically active. The study "affirms the ergogenic benefit of TA [tongkat ali] through enhanced muscle strength."
Benefits & Results
StamiMax Benefits and Results
Claimed StamiMax benefits may include:
Boost testosterone levels
Improved muscle strength
Increased stamina
Improved libido
Details on StamiMax and Weight Loss
There is a slight chance that StamiMax could help men to lose a little weight. Some studies show that tongkat ali can help to slightly reduce the weight of men who are obese or overweight. But, it may not help with burning fat.
According to Examine.com, in a small study published in the British Journal of Sports Medicine, subjects who drank a tongkat ali water extract once per day for 5 weeks didn't lose any more fat than people who took a placebo.
Arginine might also help men who are overweight or obese burn a little fat, but only if their bodies don't properly use glucose. It does not appear to have the same effect in healthy men.
Directions
How to Take StamiMax
The directions provided for how to take the supplement are vague. They say to follow the instructions on the label. But, since an image of the label isn't provided, we're not sure what that means.
They do go on to say that a "general rule of thumb is to take about two pills per day." We prefer products that give users specific instructions to ensure they don't take too much or too little of a supplement.
Too much could make the supplement unsafe. Too little could make it ineffective.
Where to Buy
Where You Can Buy StamiMax
The product can only be purchased through one of the many websites.
Side Effects
Potential StamiMax Side Effects
The formula claims to be an all-natural substance, so they say that side effects are rare.
Here's the thing. Just because a product is natural doesn't mean it has no side effects.
Just like any other product on the market, there is a potential for StamiMax side effects and drug interactions.
According to WebMD, arginine can cause side effects like:
Fluid retention was not among any of the potential side effects for the two ingredients we know about.
However, since we don't know what else is in the supplement, it is quite possible that another ingredient may cause users to retain fluids.
StamiMax Product Warnings
The websites don't list any warnings about the product. They do say that if you experience any side effects, you should stop taking the product and contact a doctor.
Any StamiMax Lawsuits?
No, we didn't find any lawsuits related to StamiMax.
Bottom Line
The Bottom Line on StamiMax
Unfortunately, we're not that impressed with StamiMax. Specifically, we have some concerns about the lack of:
Information on company
Research behind claims
Product information
Those who need to see faster results and slim down now, we advise you to choose a program that uses clinically proven results that is backed by plenty of positive user reviews.
Among the best products we've seen this year is one called Noom. The users are seeing some amazing results with weight loss and lasting weight maintenance. This clinically-proven weight-loss app is all about human support, which is something we love to see.
Also, the business behind Noom is so confident in the weight-loss app that they're offering a 14-day trial, which is a good sign.
Learn More About Noom »