Strike Force Energy Review

- 13 Things You Need to Know
Strike Force Energy – the powder that claims it can turn any beverage into an energy drink. What kind of benefits can you expect from this supplement? Are there any side effects to worry about? Keep reading to find out the bottom line on this energy powder.
Strike Force Energy can be purchased through their Official Site.
Overview
What is Strike Force Energy?
Strike Force Energy is a concentrated liquid energy drink. It is also sugar-free and calorie-free while providing taurine, caffeine, and potassium.
Strike Force Energy packets are meant to add a boost to any beverage of your choice – making anything into an energy drink. What can adding these components to a drink do, though?
Frontiers in Physiology – Supplementation with taurine can help reduce oxidative stress in athletes.
Advances in Nutrition – Potassium may be able to help cardiovascular health, but more research is needed.
PLOS One – Caffeine may be able to reduce fatigue with daily ingestion after two weeks.
Strike Force Energy Competitors
Strike Force Energy Flavors
Strike Force Energy comes in four different flavors:
Original
Grape
Orange
Lemon
Scroll below for one of the best products we've seen over the last year.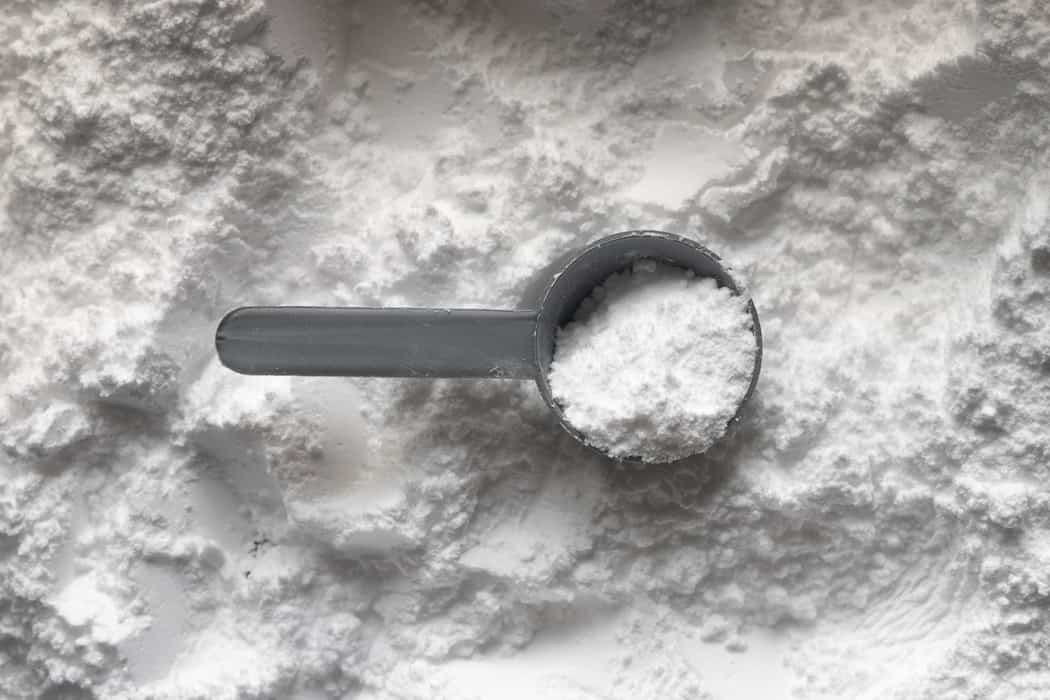 Who Makes Strike Force Energy?
Strike Force Energy is created by Strike Force. Although there is little information available about the company, we were able to find out the company's Facebook page was created in 2016, meaning the company is relatively new.
Strike Force Energy Customer Service
The main way to contact the Strike Force customer department is by submitting a contact form on their official website. You can also contact them through:
Phone: 844-787-4533
Email: info@strikeforceenergy.com
Individuals may still find luck contacting them through their Facebook, Twitter, Instagram, and Youtube pages.
Claims
Strike Force Energy Claims
Strike Force Energy drink mix makes a lot of different claims, primarily concerning energy. They also claim that with their supplement, you can make any beverage into a "16.9-ounce energy drink."
The mixture also claims that the powder requires no stirring or shaking for a smooth mixture. Strike Force Energy claims it doesn't leave any crystals settling at the bottom of the container, online other powdered supplement brands.
Ingredients
Strike Force Energy Ingredients
Although some of the flavors of the powder may have slightly different ingredients, they all generally have the same compounds:
Purified Water
Malic Acid
Citric Acid
Sucralose
Caffeine
Vitamin B3
Vitamin B6
Vitamin B12
One serving, or half a packet of the powder, contains 80 mg of caffeine, meaning a full pack contains 160 mg of caffeine. For reference, the maximum amount of caffeine an individual should consume in a day is 400 mg, according to Caffeine for the Sustainment of Mental Task Performance.
Details on Ingredients
Caffeine
Caffeine is the main ingredient in Strike Force Energy. Although it is commonly consumed through coffee and soda, it is also a popular addition to many supplements and products.
Many of its claimed benefits include increased energy, decreased fatigue, and improved mood.
Malic Acid
According to the National Center for Biotechnology Information, malic acid is an organic compound that can be found in most fluids in the body. It is commonly found in foods as a preservative.
Citric Acid
According to the Journal of Medicinal Food, citric acid is a weak organic acid and can be found in many citric fruits.
Research from that same study found that this acid could decrease inflammation.
Vitamin B3
Vitamin B3, also known as niacin, has been shown to decrease oxidative stress, which can improve general health greatly, according to the International Journal of Molecular Sciences.
Vitamin B6
Vitamin B6 is essential to cell health. According to Cells, "It is a critical co-factor for a diverse range of biochemical reactions that regulate basic cellular metabolism, which impacts overall physiology."
It is commonly used in energy supplements for its believed effect on metabolic energy.
Vitamin B12
Vitamin B12 is a common ingredient in many products for its claimed effects on fatigue and energy.
Research published in Nutrients found that the vitamin had a beneficial effect on mood and fatigue.
Weight Loss
Strike Force Energy and Weight Loss
Strike Force Energy does not claim to cause weight loss. Instead, it says it can provide a healthy boost of energy.
There has been some research into the ingredient caffeine and its effects on weight, though. Per research published in the European Journal of Clinical Nutrition, caffeine may support weight loss, but more research is needed.
Another study published in the Iranian Journal of Pharmaceutical Research found that caffeine could prevent weight regain.
Side Effects
Strike Force Energy Side Effects
From what we could tell, there weren't reports of negative side effects with Strike Force Energy. However, some of the ingredients may cause side effects.
Caffeine may cause some negative side effects when too much of the substance is consumed. The maximum amount of caffeine an individual should consume in a day is 400 mg, so it is important to limit consuming other forms of caffeine.
When too much niacin is consumed, flushing can sometimes occur, according to the International Journal of Clinical Practice.
How to Use Strike Force Energy
To make the Strike Force Energy drink, mix one packet of the powder with one ½ liter water bottle, or 16 ounces of any liquid. Apparently, no stirring, mixing, or shaking is required for the powder to be completely mixed.
Strike Force Energy pump bottles are also available. In these bottles, a concentrated solution of the supplement is available. Just pump the mixture into any beverage to turn it into a Strike Force Energy drink.
Cost and Where to Buy
Strike Force Energy is available on the official website and Amazon.
On the official website, a 10-pack of the supplement costs $12.99, while the 40-count costs $49.99. A Strike Force Energy Variety Pack in 40-count, 120-count, and 160-cound are also available for $49-199. The products are available on Amazon between the same price.
Strike Force has an affiliate program as well, which means there may be discounts available.
On the official website, apparel and gear are also available.
Pros and Cons
Pros and Cons
Now that we've gone through Strike Force Energy in detail, let's take a quick look at this supplement's pros and cons.
Pros
Some positive Strike Force Energy customer reviews
Cons
Caffeine in Strike Force Energy may be a lot for some
The product is a bit pricey
What Users Are Saying
What Users Are Saying
"I buy the "Original" flavor and like it very much. You can't go wrong with Strike Force Energy Drinks. Also a surprise to me when I first purchased it was that it comes in a tube but is already liquid so you know there is not going to be any "powder" left at the bottom. After doing this review I am going to make one."
"BTW the packets have fluid in them, not powder. Secondly I think one packet would be good for a gallon of water. I could not take more than a few sips of a 16 oz bottle of water with a full packet in it. I had to pass on this brand. Very heavy on the synthetic sweetener."
"Don't let the bad reviews fool you. This stuff is tremendous. Great energy drink without the crash. I put one packet in a normal 16 oz water bottle and it tastes great. Also it's made by Veterans so it's a great company to support."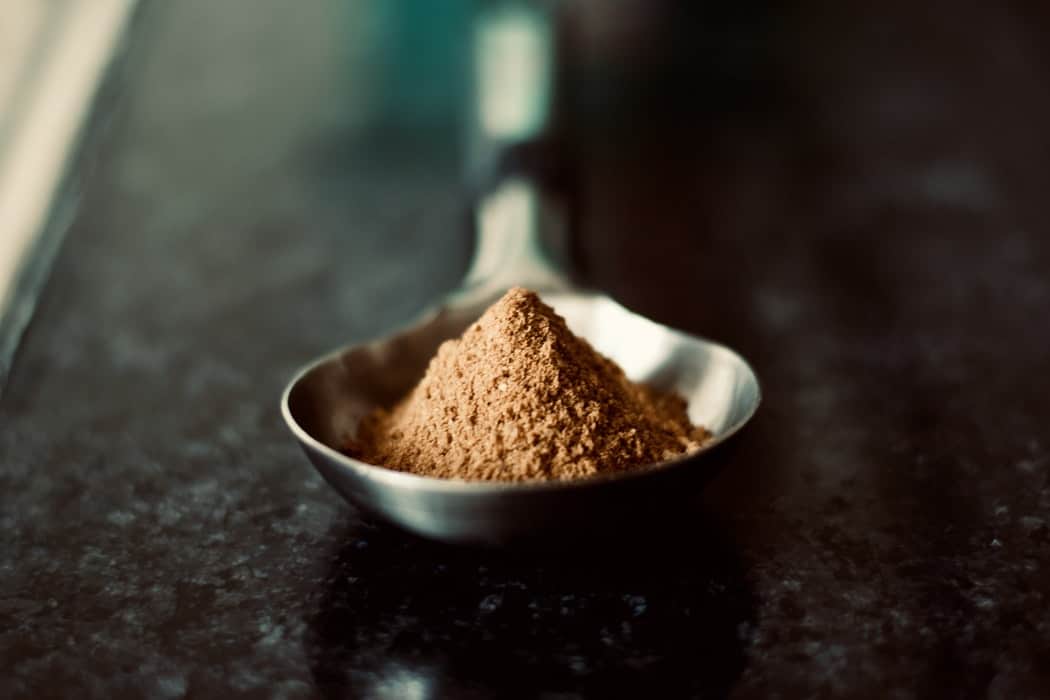 Bottom Line
Bottom Line on Strike Force Energy Results
Strike Force Energy includes simple ingredients to boost energy, but it may not be the best solution to lose weight or decrease fatigue in the long term. Additionally, the caffeine content in each packet may be too much for some.
If you are ready to make lasting change to your health habits and lose weight, it may be time to choose a customizable weight loss program.
Noom is one of the best programs on the market, especially since it has been backed by multiple clinical studies. We love that this weight-loss system offers tons of features to help users make lasting change to their habits to lose weight and keep it off. Some of these include 1:1 coaching, an extensive food database so you can log your meals, educational lessons, and so much more.
Right now, a free trial offer of Noom is available for a limited time to all Dietspotlight readers, so make sure to give it a try before time runs out!
Learn More About Noom »