Strip Tea Review

- 13 Things You Need to Know
Strip Tea is a brand of various flavored "teatox" herbal teas aimed at detoxifying the body of impurities and bacteria as well as losing weight. They say drinking a daily regimen of these all-natural teas will lead to "more energy, increased metabolism and fresher more radiant skin," so we had to investigate.
While drinking different types of teas have been used as a holistic remedy for centuries, can any tea blend really provide all of these potential health benefits? On top of lacking independent support, our research team had some concerns about StripTeas ingredients due to reports of side effects. Our research team delved deep into the science to see if this detox tea is worth it. Here's a summary of the findings to give you the lowdown.
Strip Tea can be purchased through their Official Site.
Overview
What is Strip Tea?
Detox teas hit the market in recent years claiming to burn belly fat and shed pounds rapidly. Strip Tea is among the favorite brands of detox teas, often promoted by celebrities. The teas combine caffeine with diuretics which are likely to trigger the loss of water weight.
Detox teas contain herbs, such as dandelion root or turmeric that nourish the liver which is an organ responsible for clearing toxins from the body. Because two cups of water weigh one pound on a scale, shedding fluid can make one look and feel lighter, even if the user hasn't lost an ounce of body fat.
Detox teas are also designed to trigger a laxative effect, which causes the body to eliminate waste from the gastrointestinal tract, another result that can make one's stomach flatter for a short period, while allowing them to feel lighter, even if the lean-to-fat ratio remains the same.
Overall, Strip Tea for detox assists the body to get rid of toxic waste (aka clear out the colon). This improves the digestive system and detoxifies and cleanses the whole body, to help individuals reach their health and weight loss goals.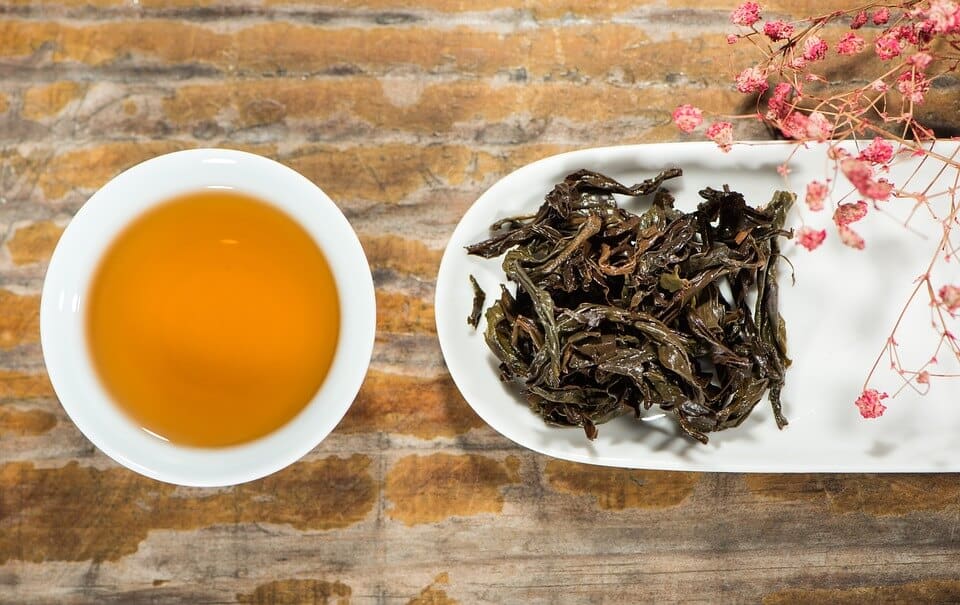 Products Similar to Strip Tea
How Did Strip Tea Start?
Acti-Labs is the creator and distributor of Strip Tea. Acti-Labs is a company that specializes in luxury spa and natural products and is owned and manufactured by Acti-Laboratories. Acti-Labs products are made in Paris, France and sold via Direct Sales (DS) network of Ambassadors (typically social media influencers) in the UK and soon for the U.S.A. and Canada.
The company was founded in France in 2011 by husband and wife, John and Yelena Miller. Acti-Labs brand specializes in cosmeceutical skincare, body slimming and weight loss, hair-care and hair growth, cosmetics, and body sculpting with a wide range of treatments to suit multiple needs.
In January 2015, the company shifted gears into the cosmetics and natural health world, using all natural, mineral-based and paraben free ingredients that they use in their skincare line. All of the Acti-Labs products are currently produced in France and distributed from the UK, U.S.A., and Canada.
Scroll below for one of the best products we've seen over the last year.
Claims
Strip Tea Claims
The Strip Tea brand makes more claims about their product ethics than their product effectiveness. From their website, "We care about the environment. Our Laboratory received a Government Environment Award for 'low carbon footprint.
"We have a recycling contract to deal with everything that enters our facility, be it glass, plastic or cardboard. Wherever possible we use recyclable materials for our packaging & everything that leaves our facility.
"Our new headquarters are developed as an eco-sustainable center where natural resources allow the lowering of energy consumption and a solar power system covers our consumption requirements."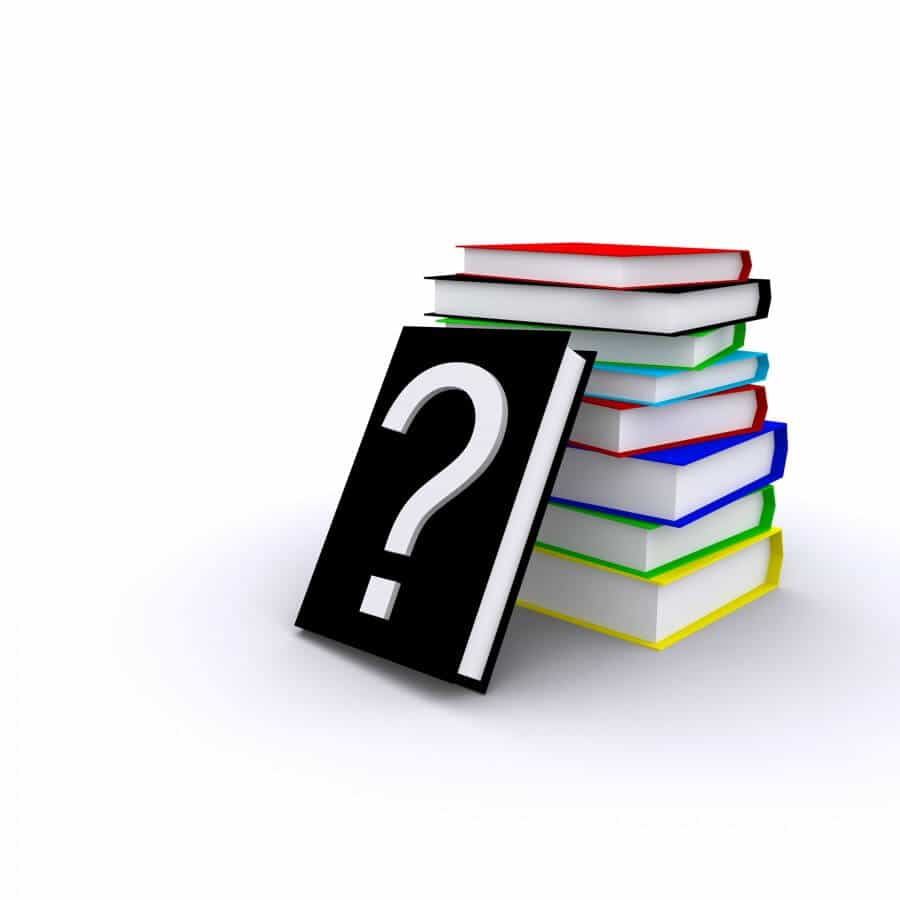 The brand goes on to claim that their products are not tested on animals nor does the brand use ingredients that are. Strip Tea and Acti-Derm do not support animal cruelty in any way, yet some of their products contain ingredients found on the PETA website.
Strip Teas aims to:
Get rid of toxins
Control weight
Stabilize energy
Balance digestion
Ingredients
Strip Tea Ingredients
Strip Tea advocates the ease of use of their product. A cup of their tea allows the user to sit back and enjoy a hot cup of tea while detoxing the body using a gentle but powerful blend of herbs.
Some  StripTeas ingredients include:
Persimmon Leaves
Fiber
Aids digestion, prevent high blood pressure, high in vitamin C.
Holy Thistle
Detoxifying and purifies, great for blood circulation, antibacterial, fat burning and immune system boosting.
Malva Leaves
Antibacterial, improves digestive health, anti-inflammatory.
Marshmallow
Digestive health, helps with indigestion.
Blessed Thistle
Prevents gas and bloating, purifying the system and ridding the body of toxins, also great for liver health.
Ginger
Gastrointestinal health, eliminates gas, antioxidant, anti-inflammatory.
Chamomile
Anti-inflammatory, fights free radical damage, antioxidant, calming, mood lifting, and great for healthier skin, hair, nails, teeth, and eyes.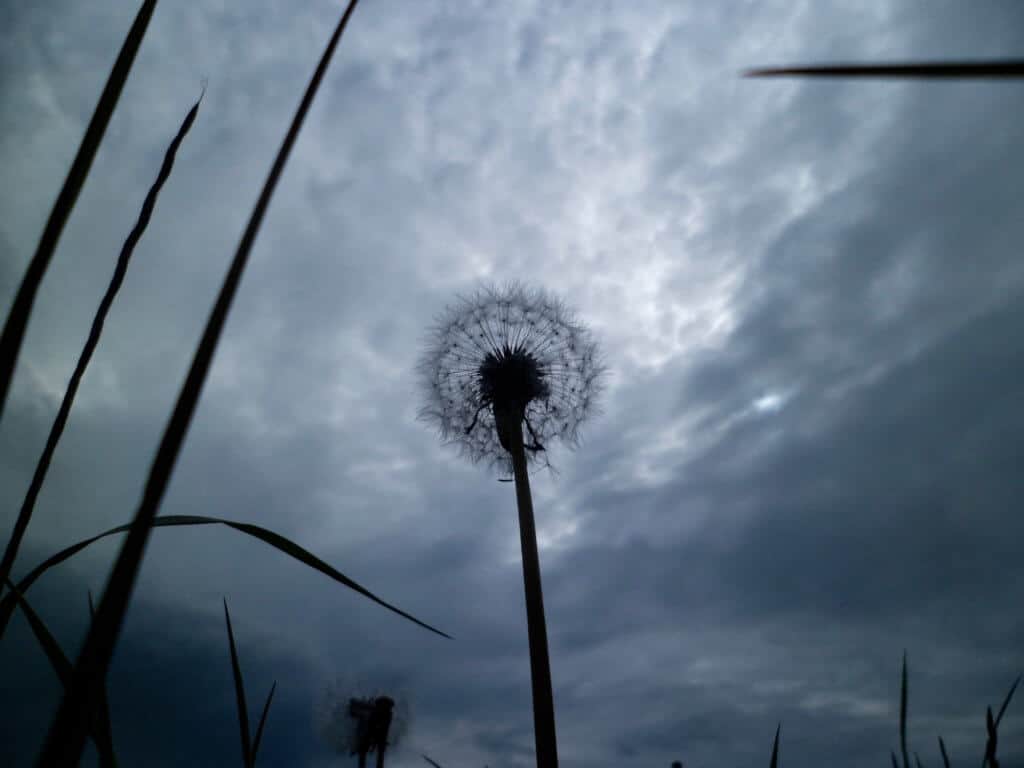 Dandelion Leaf
Protects bones, high in vitamin K, liver cleansing, great for skin, high in antioxidants and fiber.
Pu Erh Tea
Antioxidant, helps with weight loss
Oolong Tea
Boosts metabolism, General heart, brain, bone and dental health.
The brand nor packaging does not explicitly state what percent of the individual ingredients each tea bag contains.
As of July 2019: The new ingredient list shows:
White Tea
Oolong Tea
Pu Erh Tea
Green Tea
Rose Petal
Black Tea
Persimmon
Chamomile
Dandelion
Ginger
Does It Work?
Does Strip Tea Work?
Of the 5 key areas of weight loss, according to the brand and not a medical source, StripTea claims to attack four of them. These are fat burning, metabolism boosting, appetite suppression, and diet plan; the fifth one is not listed. The official product website provides little to no detail regarding how the teatox method is thought to work.
A tea detox supplement works as follows – the body is flushed with 'harmful toxins' that can help prevent weight loss through the incorporation of diuretics.
This allows the body to lose mostly water weight, not fat, on a short-term basis, as water weight is quickly gained back within as little as a few hours.
StripTeas does claim that none of the ingredients contain laxatives, which is contentious since they do provide fennel seeds, often thought to be a laxative.
Benefits
Strip Tea Benefits and Results
There are no studies, nor significant user-based products reviews claiming that Strip Tea shows results. Most detox teas contain caffeine.
Caffeine is a stimulant that has often shown to suppress appetite, trigger the digestive system to let go of waste, and help consumers shed water weight.
A caffeine-induced energy boost may also lead to exercising for more extended periods of time or harder than usual which in itself is a method of fat burning.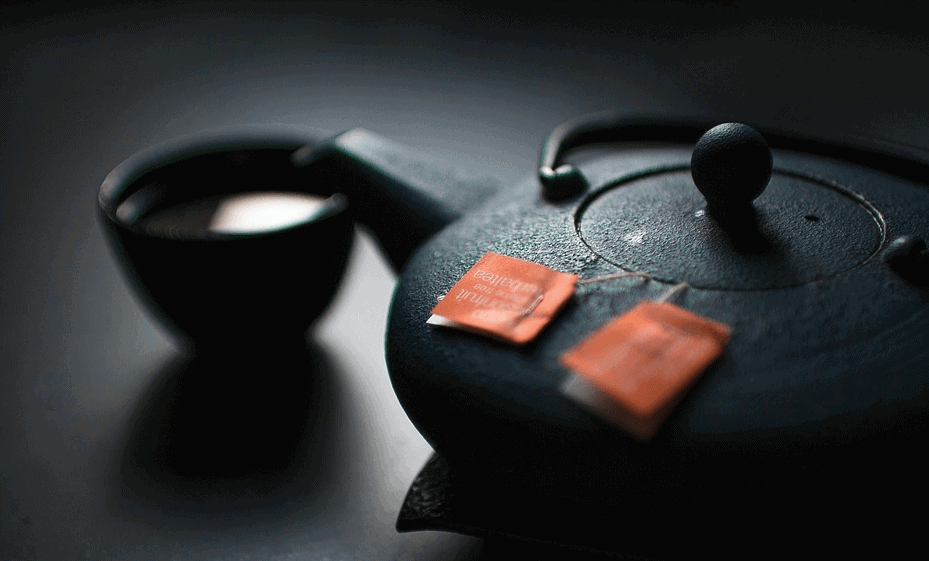 However, too much caffeine can also be dangerous and interfere with getting a full night's sleep.
Getting less than the recommended hours of sleep may ultimately undo the tea's weight-loss effects.
This is because too little sleep has been shown to trigger excessive eating and weight gain and even slow metabolism, which can make it easier to gain weight even if one does not consume extra calories.
Weight Loss
Details on Strip Tea and Weight Loss
Acti-Labs Strip tea claims to tackle three specific areas of weight loss, these are:
Fat burning
Metabolism-boosting
Appetite suppression
The tea detox line is popularized by its three types of tea for the morning, daytime, and evening.
However, any herbal tea cannot be linked directly to fat-burning results. Black peppercorns are thought to be added to the product to help reduce the desire to eat between meals.
The caffeine potency in the morning and daytime products may both have the potential to stimulate the central nervous system, muscles, and increase alertness.
Caffeine has the properties to increase metabolic rate and fat loss, but this is an ingredient that one can become desensitized to after a short period of regular use.
The most effective use of caffeine as a stimulant for weight loss should be intermittently and combined with caloric deficits.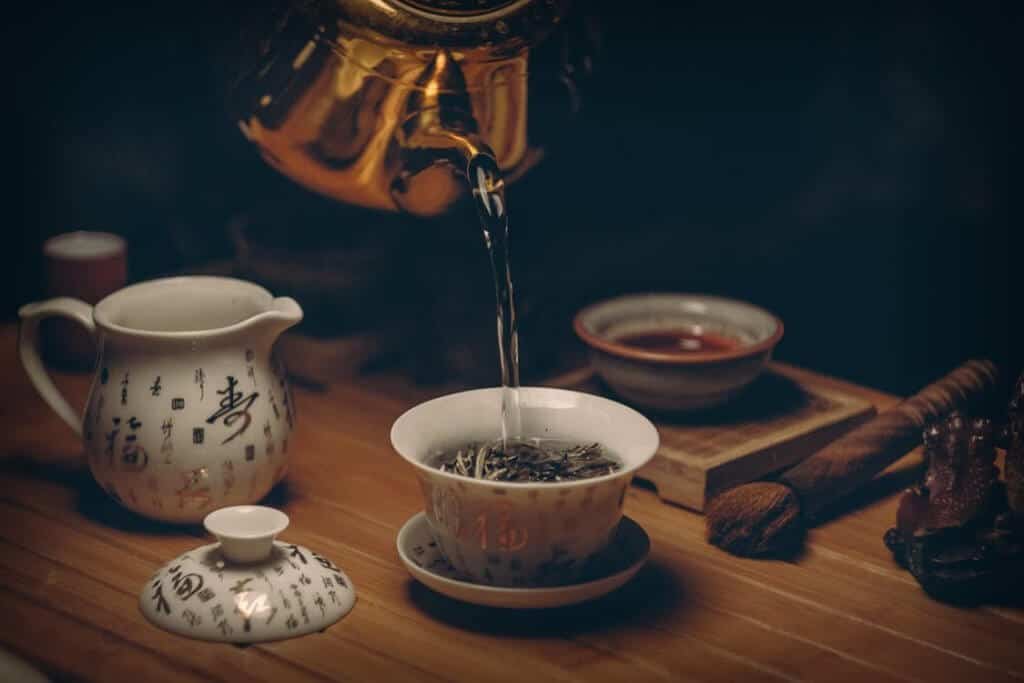 Directions
How to Use Strip Tea
Strip Tea contains very delicate plant ingredients that need to be stored correctly to receive the full benefits. The best way to enjoy the tea is to let boiling water sit for 2 minutes.
After the brief wait, the water should be the optimal temperature to begin steeping the tea. One tea bag at a time should be steeped for three to five minutes before enjoying it.
The packaging does not explicitly state whether the products are suitable for vegetarians or vegans. The products come with a formal diet plan – the StripTea 'Your Choice' Eating Plan, which can be downloaded from the website with purchase.
They recommend, for the very best results, one should follow the diet plan for the duration of the teatox.
Side Effects
Potential Strip Tea Side Effects and Product Warnings
The Strip Tea website does not indicate any side effects that may occur when using any of their detox products. However, the user should be aware that when using any weight loss supplement there is always the potential for side effects to arise.
It is necessary to decipher the side effects associated with the individual ingredients of the product, assuming the producers have determined that the ingredients safely interact with each other.
The quantities of the ingredients are not listed and although in other cases, this may be a concern, given the product is a loose leaf tea bag, the potencies of the ingredients should not bring about any concern.
Yerba Mate (green tea) is one of the primary ingredients and is believed to be safe when consumed in moderation (once a day) for a short period, says Examine.com.
Yerba mate, like any caffeine product, may have the potential to cause similar caffeine-related side effects such as insomnia, stomach upset, and nausea.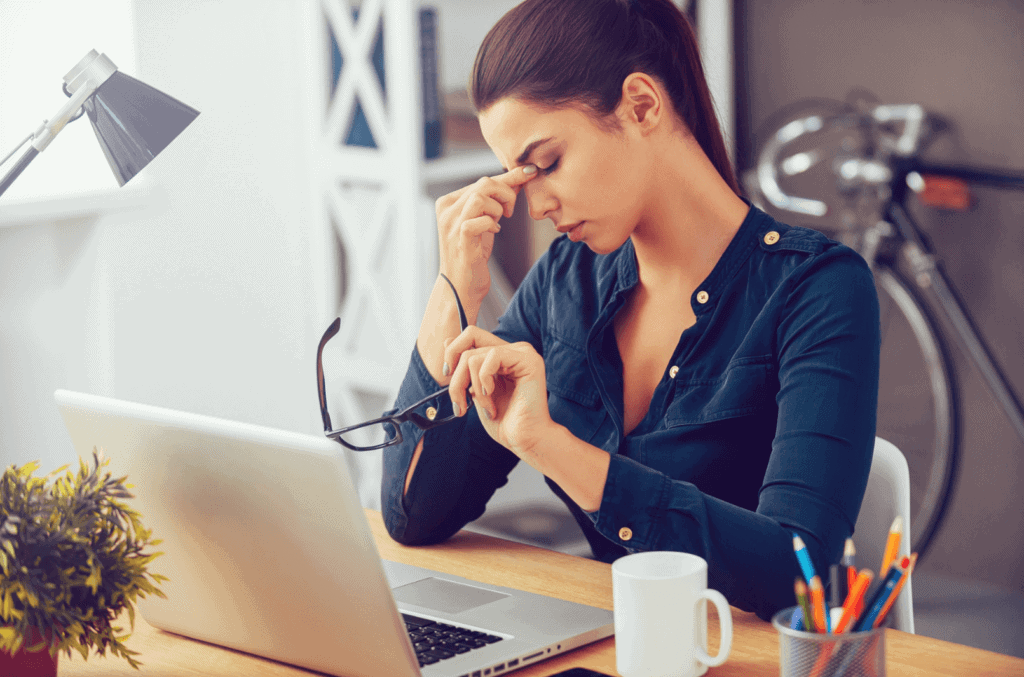 When consuming high quantities (over 4 cups of tea a day) for an extended period, Yerba Mate appears less safe, with long-term side effects having possible links to increase the risk of cancer in the mouth, esophagus, and larynx.
Irregular consumption of Oolong tea is thought to be safe for most people. For some people, oolong tea can induce an upset stomach or diarrhea.
Due to the caffeine in Oolong tea, excessive consumption (more than 5 cups or 300mg a day) is likely to cause side effects such as headaches, dizziness, and sleep problems. It may also aggravate any existing anxiety disorders.
It is noted that although Strip Tea does not contain a laxative, some of the ingredients may perform similarly to laxatives. Side effects that are typically experienced with a laxative include:
Cramps
Increased frequency of visiting the bathroom
Side effects should NOT include diarrhea, headaches, vomiting, dizziness or severe cramping; users should consult a doctor immediately if they experience any of these symptoms.
Strip Tea Clinical Studies
No clinical studies have been conducted on any of Strip Tea products specifically, although a few of the key ingredients in the products have been tested. Many studies have been conducted on detox diets and colon cleanses through specific diets. Detox teas are therefore determined as a safe, but ineffective way to truly lose a significant amount of weight, according to the Journal of Human Nutrition and Dietetics.
Strip Tea Alternatives
Competitor products for detox teas include but are not limited to:
Capital Teas Organic Detox Tea
Twining's Lemon and Ginger
Traditional Medicinals EveryDay Detox
Celestial's Sleepytime Decaf Green Tea
Baetea 14 Day Teatox
Dr. Rosemary's Weight Loss/Detox Tea Therapy
V Tea Teatox 14 Day Detox
Bottom Line
What Users Are Saying
"Love this stuff. I just got 2 packages with 2 cups! Amazing offer for sure"
The Bottom Line on StripTeas
So, should you race out and buy this weight-loss tea? Firstly, we like that all of these products are sold via the company website. It's also reassuring that some customers like the taste and see some results. However, if caffeine is the best part of the formula, you may be getting just as much with your morning coffee.
If you really want to shed some pounds, then we suggest you select a comprehensive diet program that can help you make healthier lifestyle choices.
Among the best diet apps we've seen this year is one called Noom. This program offers 1:1 health coaching, customized health information, personalized food plans, health tracking tools, and more.
The makers of Noom are so excited about their program that they're offering all of our readers a free trial, which is very reassuring.
Learn More About Noom »