SunFiber Review

- 14 Things You Need to Know
Can Sunfiber improve digestion? Is this prebiotic fiber supplement capable of reducing bloating? What kind of research can back up the claims made by this health brand?
To answer these questions and more, our research team decided to look deeper into SunFiber prices, customer reviews, ingredient research, and more. Make sure to check out the bottom line to see our final verdict on this product.
SunFiber can be purchased through their Official Site.
Overview
What is SunFiber?
SunFiber is an odorless, colorless, and tasteless prebiotic fiber supplement that supports digestive health and restores microflora balance in the gut. This all-natural, gluten-free, and water-soluble supplement contains partially hydrolyzed guar gum(PHGG). Guar gum is high in dietary fibers and supports regularity.
Add a scoop of SunFiber to any food or beverage to increase your daily fiber intake. Each serving contains six grams of dietary fiber, and this is what the research says about some of the ingredients in this supplement:
Journal of Food Science and Technology – Guar gum has cholesterol and glucose-lowering effects because of its gel-forming properties. It also helps in weight loss and obesity prevention.
Current Developments in Nutrition – Prebiotics can boost the production of metabolites, increase the absorption of calcium, destroy pathogenic bacteria populations, and decrease protein fermentation.
Nature – Dietary fiber improves satiety by slowing the absorption of various nutrients including fat.
SunFiber Competitors
Who Makes SunFiber?
Tomorrow's Nutrition SunFiber supplement is made by Taiyo International. Taiyo International is a United States-based subsidiary of the Taiyo Kagaku Corporation.
The Taiyo Kagaku Corporation focuses on developing and marketing functional foods. Functional foods are any foods or additives that may have a positive effect on your health.
Other Products From the Makers of SunFiber
Taiyo International is responsible for:
SunCran
SunChia
SunTheanine
SunActive
SunPhenon
SunAmla
SunSoft Cosmetics
SunSoft Food and Beverages
Raw Coffee Powder
Food stabilizers
Matcha
Scroll below for one of the best products we've seen over the last year.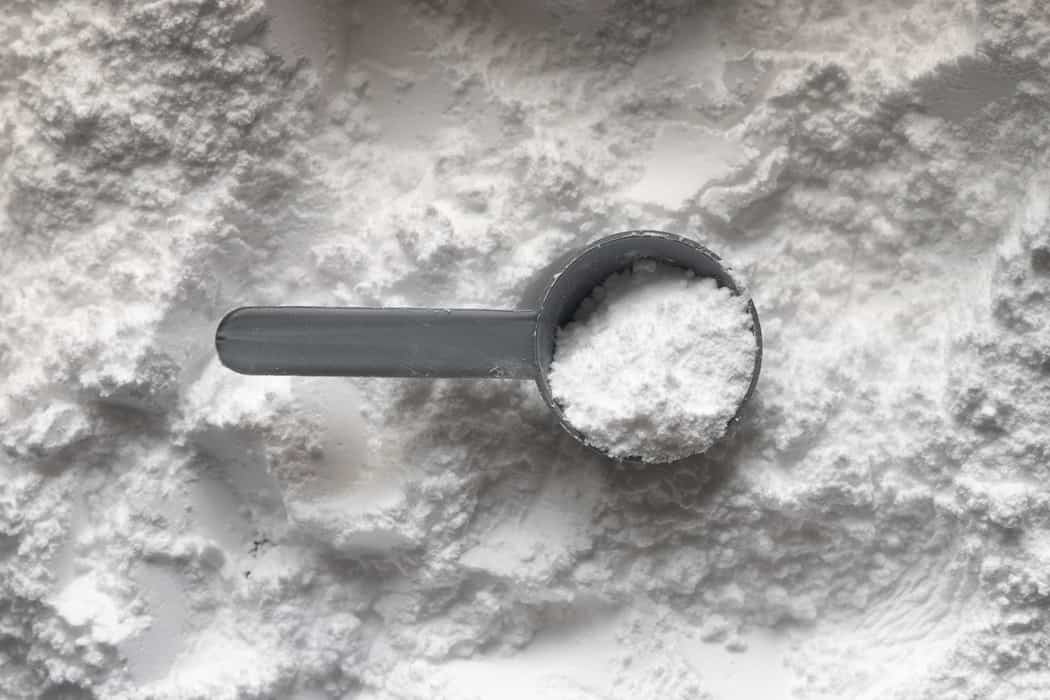 Claims
SunFiber Claims
The people at Tomorrow's Nutrition claim that this galactomannan water-soluble guar bean fiber feeds good gut bacteria while supporting GI health.
SunFiber is low FODMAP certified, and it will decrease the glycemic index of the foods you eat. SunFiber is non-viscous and non-gelling, and it won't change the flavors of your meals.
Ingredients
Sunfiber Ingredients
SunFiber only contains one active ingredient:
Details on SunFiber Ingredients
Partially Hydrolyzed Guar Gum
Guar gum is made from guar beans, legumes found mainly in Pakistan and India. It's used as an additive in a long list of processed foods that includes:
Ice cream
Cheese
Soup
Yogurt
Gluten-free baked goods
Salad dressing
Sauces
Gravies
Vegetable juices
Cereals
Kefir
Pudding
According to the Journal of Food Science and Technology, guar gum is made mostly of soluble fiber and is low in calories. Research from the International Journal of Biological Macromolecules suggests that guar gum acts as a prebiotic. Prebiotics help good bacteria in the gut grow while eliminating bad bacteria.
Is Guar Gum Safe?
Each scoop of SunFiber contains 7 grams of guar gum. Research from the FDA suggests that guar gum is safe in doses of up to 15 grams.
Does SunFiber Work?
Many people avoid fiber supplements because they don't like the taste and consistency of psyllium-based fiber. If you're one of those people, the product may help you add extra fiber to your diet.
A randomized controlled trial from Nutrients found that guar gum may regulate intestinal microbiota and improve regularity in patients who suffer from occasional constipation.
The soluble fiber in guar gum slows sugar absorption and binds to the bile acids in your body. This process lowers blood sugar levels and forces your liver to use more cholesterol, resulting in less circulating glucose and LDL cholesterol.
Weight Loss
Sunfiber and Weight Loss
Can this guar gum-based supplement help you lose weight? Research suggests that it might. An article from Nutrition Reviews demonstrates how fiber reduces appetite and promotes satiety as it moves through the body without being digested.
Guar gum may be especially effective at promoting weight loss. A paper published in The British Journal of Nutrition, found that participants who ingested  2 to 6 grams of guar gum with meals throughout the day felt fuller longer.
SunFiber vs Psyllium Husk Section
Psyllium husk is the main ingredient in Metamucil. Guar gum appears to have some benefits over traditional fiber supplements that contain psyllium husk.
Prebiotics promote the growth of healthy bacteria, so SunFiber is a well-rounded approach to the health of your digestive system. Guar gum also ferments more slowly compared to other fiber types. Slower fermentation can prevent the gas and bloating associated with other fiber supplements.
SunFiber is FODMAP certified, meaning it shouldn't cause digestive symptoms in people with certain disorders.
Side Effects
SunFiber Side Effects
Some users have reported experiencing cramps, bloating, diarrhea, and gas after taking SunFiber. These effects are usually mild. In rare cases, an allergic reaction to guar gum may occur.
According to Occupational Medicine, these allergic reactions are typically mild and occur after prolonged exposure to guar gum.
How to Use Sunflower
Add one scoop to any non-carbonated beverage. You can also mix SunFiber into your favorite foods. Consider taking a daily probiotic supplement for maximum results.
Some Amazon reviews recommend starting with a half scoop to prevent digestive issues.
Cost and Where to Buy
SunFiber is available from some retailers:
Walmart: $24.99
Amazon: $24.99
eBay: $30.99
You can also find the product at Whole Foods, GNC, Vitamin Shoppe, and Tomorrow's Nutrition.
Pros and Cons
Pros and Cons
Pros
Affordable.
Positive reviews.
Supported by science.
Cons
Mild side effects are possible.
What Users Are Saying
What Users Are Saying
"On my first container of this still but am loving it! I have pretty mild digestive issues from what I would guess. I was able to start with half a scoop and work up to almost a full scoop in about 2 weeks. I don't take it everyday, just every couple days when I know I haven't eaten enough fruits/veggies. I take this with a probiotic as well. I've heard you need good fiber to fuel the probiotics to do it's job? Not really sure about the science. But I've noticed I haven't had a stomach ache since using it, bloating way less than I used to. It doesn't taste like anything at all, I just drink it in water. Nothing negative to say about this so far!"
"Fiber is not for everyone – Male, 35, recovering from SIBO-C (methane dominant) after a round (~ 30 days) of natural antimicrobials. Before starting this fiber: 2-3 BM's (Bristol scale type #5) per day. My goal was to improve the amount of normal friendly bacteria (which was determined to be low after a stool test). After starting this fiber: I've been using 1/4 scoop a day (roughly 2.3g assuming 1 scoop = 7g) which is less than half the suggested dose. The first few days, I didn't notice anything, but after about 4-5 days, I noticed a huge increase in flatulence. After 6-7 days, I've experienced the same negative effects that I had previously experienced from using the Microbiome labs prebiotic, i.e reduced bowel movements (BM), feeling of incomplete BMs, more flatulence, noticeable bloating after meals and most notably dry / constipated looking stool that is partially lumpy and partially pebble (round) like (Bristol scale type #1-#2). After being on this fiber for more than 1 week: On day 8 I tried to increase the dosage to 1/2 scoop. And the bloating definitely got worse as did my BMs – completely pebble like (Bristol scale type 1). Also was unable to sleep at night due to gas and pain. It seems like without added fiber supplements (this one or the Microbiome labs product), I didn't have any issues with incomplete or too few BMs as well as any flatulence. 3 days after stopping this, my bloating has gradually reduced quite a lot; flatulence is also less. I still have only 1 BM / day but at least it doesn't feel incomplete."
"I am so happy with SunFiber. I have had hard stools that are difficult to pass for 25 years and have tried literally everything. I did not want to get dependent on laxatives, so I've managed it with prune juice which barely worked and made me bloated. I found out about the Low FODMAP diet & SunFiber from Monash University. Started diet & within 1 week I had 100% reversal of bloating and distention, but still was passing hard stool. Started Sunfiber, and within 3 days, I was going like a totally normal person! Haven't felt like this since I was a kid. I only need 1 tsp with my breakfast beverage, and 1 tsp with my dinner beverage. (The scoop holds 7 tsp.- that would be way more than I need. I also read it's a good idea to divide the dose so you aren't eating a ton of fiber all at once.) I have never been able to tolerate any sort of fiber supplementation before- bran, psyllium, or benefiber. All gave me terrible pain and severe bloating and gas, and made me more constipated. There is virtually ZERO bloating or gas with SunFiber. It also doesn't gel or get stuck in your throat like psyllium. It is completely tasteless- I mix it with 8oz lactose-free milk at breakfast and pour over cereal, and with 8oz glass of water with dinner. So easy!! No need to drink gallons of water and bloat up. This has been a godsend. I highly recommend Low FODMAP diet combined with SunFiber. Life changing for chronic constipation!"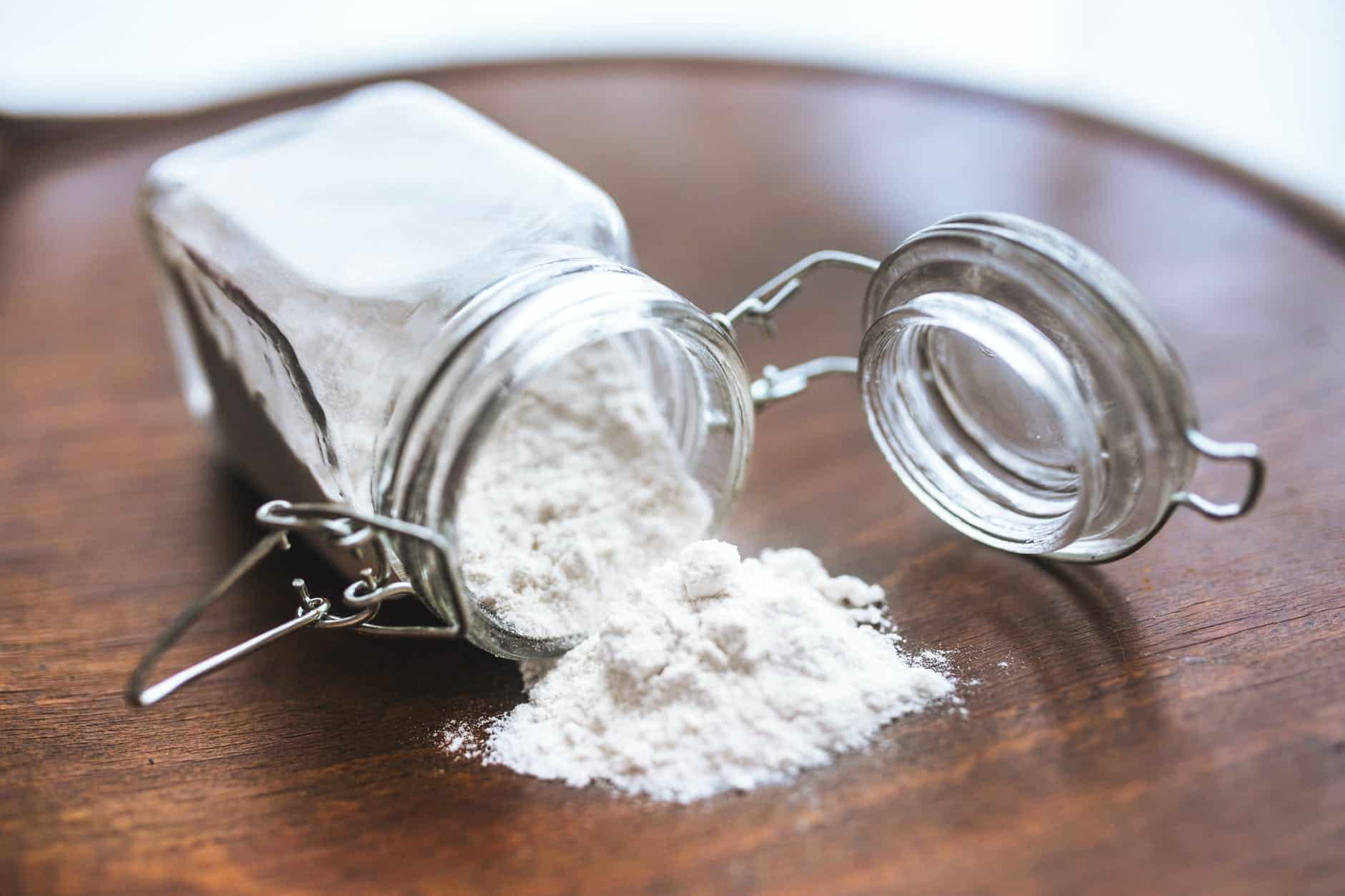 Bottom Line
Bottom Line on Sunfiber Results
Sunfiber can be a great option for adding some fiber to the diet. Adding prebiotic fibers specifically has been shown to have multiple gastrointestinal benefits, which can improve overall health. We also like that the product is affordable.
Although the product isn't designed for losing weight, it can be a good addition to a clinically-studied weight-loss program.
One of the best programs we've ever seen is Noom, a clinically-backed system that uses psychology-based tactics to "trick" their users into making a lasting healthy change to their lifestyle. You can use health tracking tools, 1:1 coaching, and personalized meals throughout the program.
If you're ready to give Noom a try, they offer a free trial offer for all Dietspotlight readers!
Learn More About Noom »