Updated: 02/15/2018
- Site operated by Burn HD
SuperBeets has been on our radar for a while, and now we can finally get to the bottom of this health supplement. The first thing we did was research the ingredients and side effects. We found more customer comments on ineffectiveness than anything else, so we needed to find out why. Then, our research team turned their attention to the scientific evidence, leaving no stone unturned. It was then where we found the reason behind the customer complaints on ineffectiveness – there's no research backing this product's formula. At the end of the day, we shortened our findings to deliver you the truth about SuperBeets.
SuperBeets can be purchased through Amazon.
SuperBeets Readers:
Click here
to find out why we're giving away samples of our product, Burn HD.
Overview
What Is SuperBeets?
SuperBeets are a nutrient dietary supplement from beetroot powder and marketed as one of the beet products that contain more nutrients than other beet products. This dietary nutrient, which is rich in nitrate-rich superfoods, boosts the body's Nitric Oxide production.
Nitric Oxide also helps in transporting messages between cells and helps to relax arteries, which makes blood circulation easy. [1]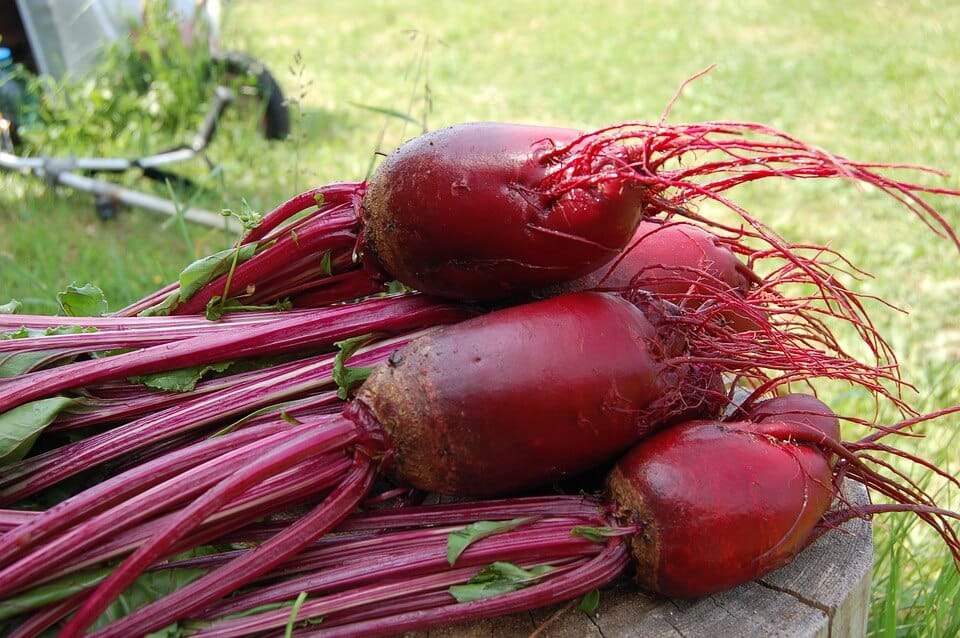 To understand SuperBeets more, it is good to learn what Nitric Oxide is. From there you understand why it does the things claimed it does. Nitric oxide's abbreviation is NO and it is a gas.
The body naturally makes Nitric Oxide within its blood vessels. It is one of the major players in giving the body its proper functions.
Other than the body, the other substances that produce Nitric Oxide are nitrates. Some of the foods very rich in nitrates include beets and green vegetables.
SuperBeets are not a weight loss product and there is no research evidence of that support its claim of muscle building. Besides these, SuperBeets also energizes the body and builds up stamina.
The product which uses a patented drying process to retain the strength of the nutrients bad nitrites from the beets has two flavors which are black cherry and natural apple. SuperBeets in stores sell the canisters that have 30 servings at $39.95.
Products Similar to SuperBeets
How Did SuperBeets Start?
Since the ancient times Beetroot, juice has offered many health benefits to people from all over the world. It became even more popular when athletes claimed that it helped them with stamina and improved their endurance.
One of the best-known reports was during the 2012 London Olympics when some athletes owed their excellent performances tie the effects of beetroot juice.
SuperBeets first came into the USA through the company that manufactured the SuperBeets whole foods called Neogenis. Neogenis later changed to Human and besides SuperBeets, the company makes other beet products like Neo40 and BeetElite.
Today, SuperBeets is one of their leading products and sells in many parts of the world.
Scroll below for one of the best products we've seen over the last year.
Claims
SuperBeets Claims
SuperBeets are a product for Neogenis labs. The manufacturers claim to be world leaders in Nitric Oxide research. Based in Austria, Texas, the company offers a wide range of nutritional products, which are highly-regarded by athletes, physicians, nutritionists and other ordinary users.
SuperBeets manufacturers claim that the nutritional product is a great source of dietary nitrates. The body converts nitrite into Nitric Oxide, which helps with the blood circulation, maintaining manageable blood pressure levels, and boosting stamina and energy level, converts these nitrites.
The claims also say that the product contains antioxidants and electrolytes that help with the overall body wellness.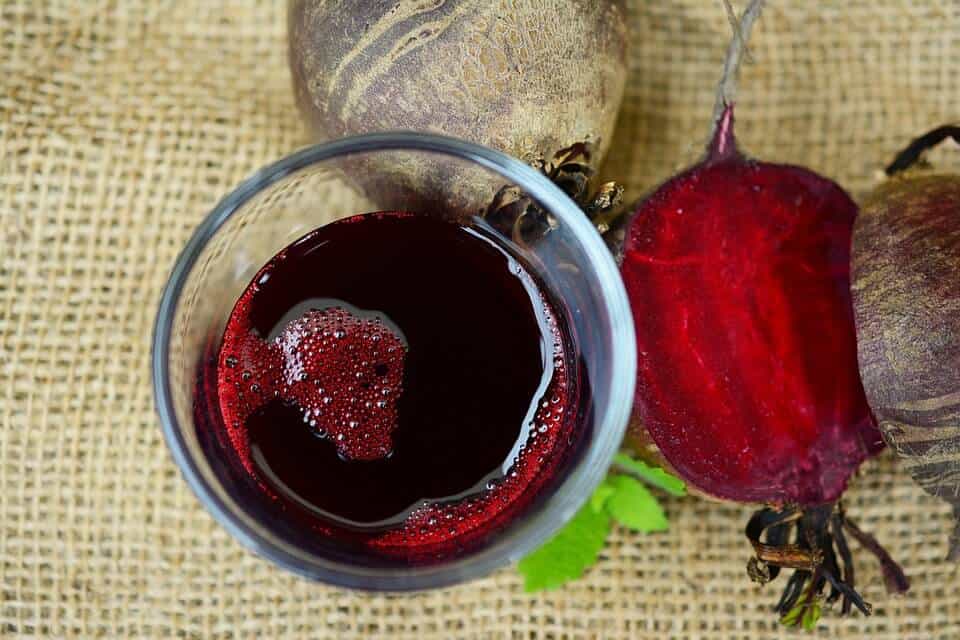 Further claims report that SuperBeets whole foods help users to carry out their exercises much better. Though there are no case studies to clarify the claims, there have been reports indicating that beetroot juice does work well with exercise.
According to other SuperBeets reviews, the claims are not correct and some users say they experienced no differences art all whether they used beetroot or not.
Ingredients
SuperBeets Ingredients
All the beets used in this product grow in the USA in a well-cultivated soil equilibrium, which is also very rich for the best potency. A special drying process conserves the beets too very high nutritional values. [1] [1]
You can get all the SuperBeets ingredient details from the main website. According to the SuperBeets website, 1 teaspoon of SuperBeets is the same as taking three non-organic beets.
1 teaspoon is about 5 grams. The ingredients in one teaspoon of SuperBeets are
Malic acid
Natural apple flavor or natural black cherry flavor
Non-GMO beetroot crystals
Potassium
Protein
Sodium
Stevia leaf extract
Does SuperBeets Work?
When you take just a teaspoon of SuperBeets, it is as if you are taking an equivalent of three completely organic beets. One teaspoon is enough to provide the body with enough Nitric Oxide converted from dietary nitrites.
The Nitric Oxide from that one teaspoon offers the body several health benefits like better blood circulation, better physical performance, improved endurance levels and better stamina and other health benefits. Because it also contains antioxidants, the body gets protection from radical damage.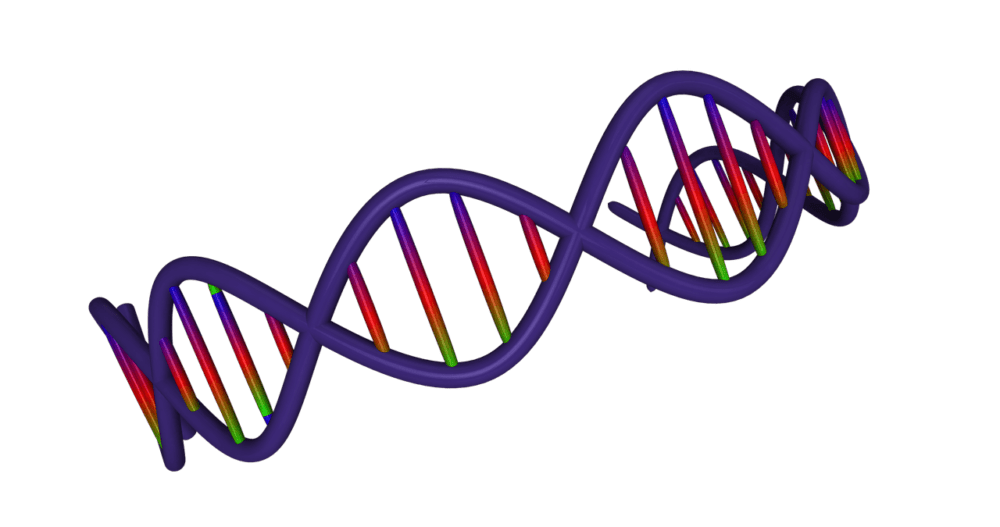 There are no clinical trials to prove just how well it works but according to SuperBeets reviews and testimonials; the supplement does a wonderful job. Pregnant and lactating women, however, cannot take this product because it might cause some harm to the unborn child.
Again, the assumption is what works well for some might not necessarily work the same for others. This is because people have different body types and different genetics.
Benefits & Results
SuperBeets Benefits and Results
The best-known benefits of SuperBeets include:
Helps to support energy levels in the body
Enhances stamina enabling you to exercise longer
Improve blood circulation in the body
Regulates blood pressure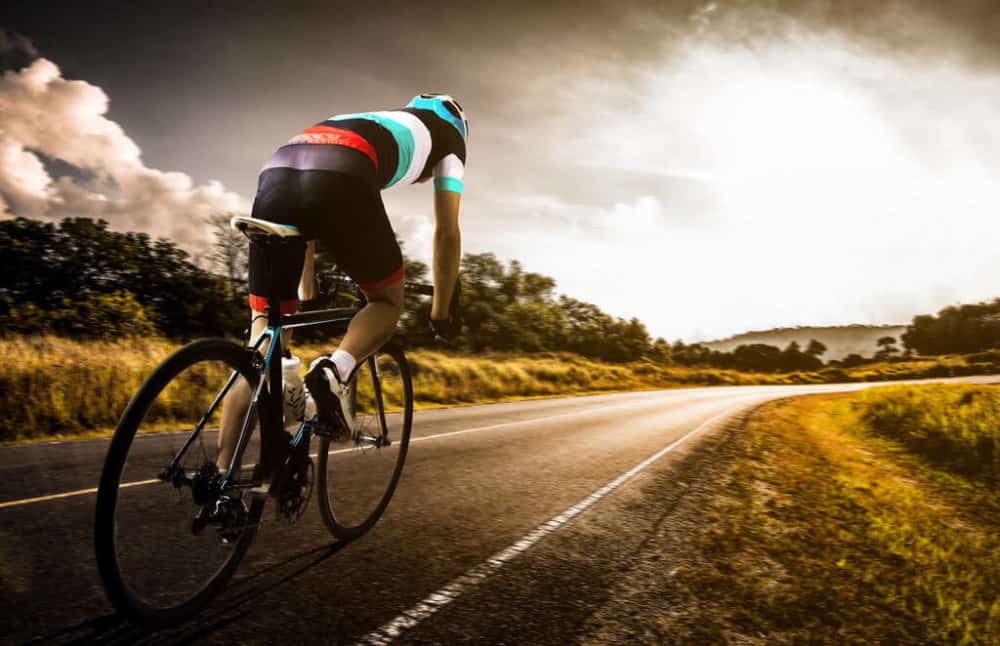 Other areas of special consideration include:
Beet Juice, Blood Pressure, Side Effects
The Journal of Nutrition says beetroot powder helped reduce blood pressure, specifically systolic blood pressure. The study didn't mention side effects.
Beetroot and Exercise
OK, so we said a beet supplement and weight loss have nothing in common, but…exercise is a different story.
Medicine & Science in Sports & Exercise says beetroot powder can help keep muscles oxygenated so you can exercise longer.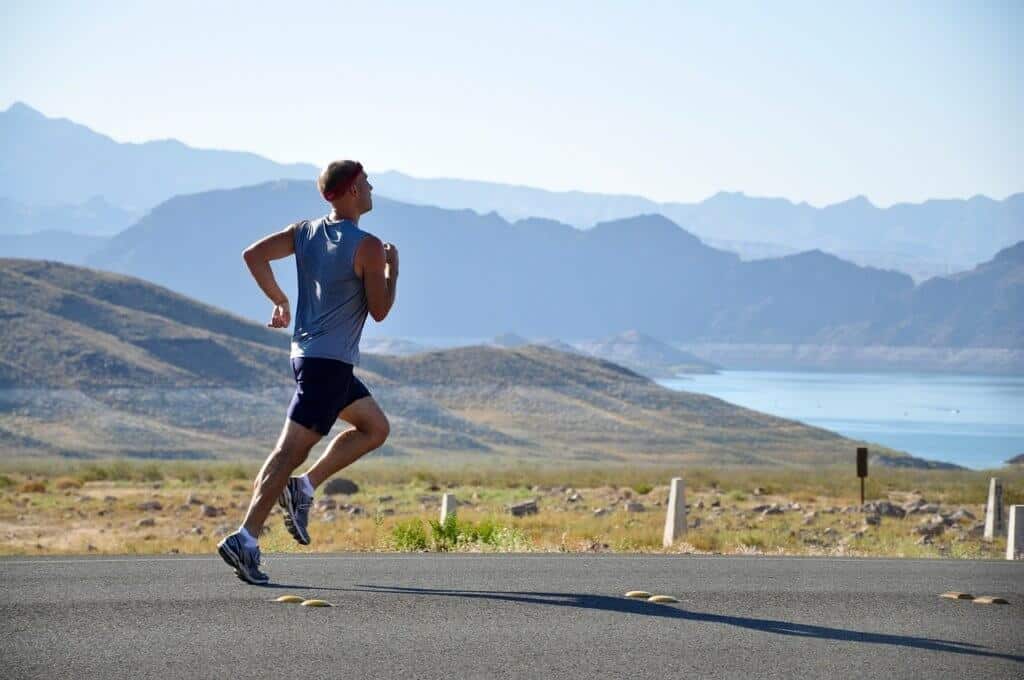 The Journal of Applied Physiology came to the same conclusion. A 2013 study found, "Dietary supplementation with beetroot juice…may positively influence the [body's] responses to exercise."
Side Effects
Superbeets Beet Powder Side Effects
If you're looking for a supplement with NO reported side effects you might as well give up the search. You will never find one – there's always someone who felt something they didn't like.
In terms of Superbeets side effects, we found a few reports here and there of:
Upset stomach
Gas
Bloating
Nausea
Cramping
The only reason we can find for these beet powder side effects would be fiber. There are about four grams of fiber per cup of beets.
But there's a catch…there's no fiber in Superbeets powder. It could be sensitive stomach or allergy causing the issues, but the claims are so rare it's difficult to pinpoint a definite cause.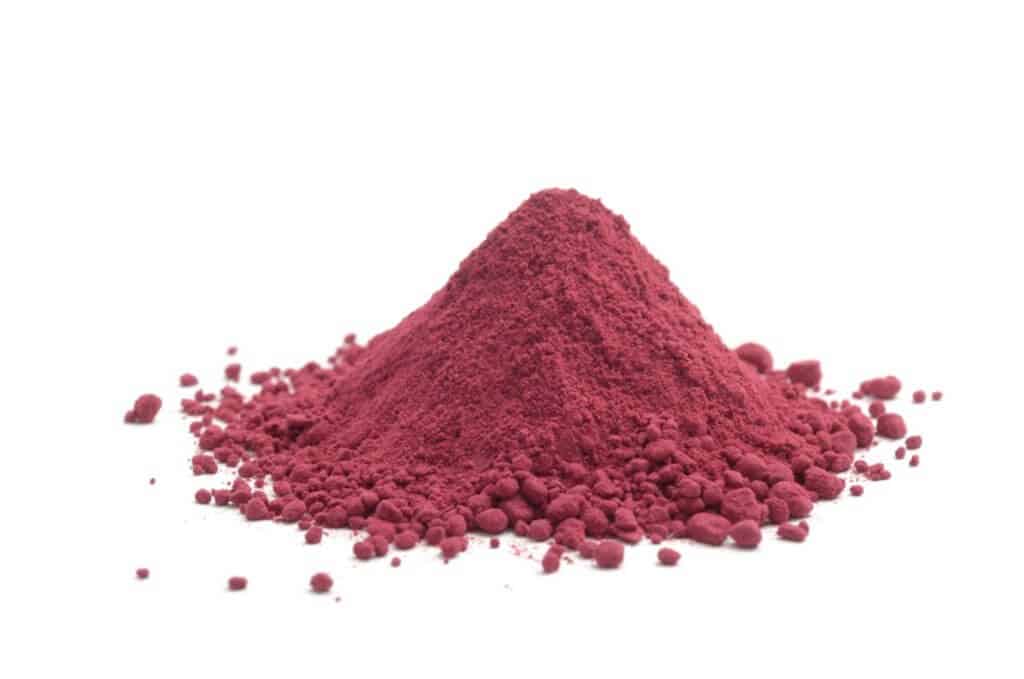 One proven side effect is beeturia. Nice word, right? Beeturia just means your urine turns beet red. (It can also happen to your stool.) Don't freak out, please. It's just the natural red coloring.
Though there are several claims as to how super the product is, there are no clinical testing and trials reports indicating or proving that all the claims are true. The health benefits that the product offers, therefore, differ from user to user.
Compared to other beet products, SuperBeets is pricier.
SuperBeets come in two flavors. According to most users, both flavors do not taste good
From one SuperBeets review to another, there have been feedbacks that the users did not feel any benefits at all even after using the product for a while.
Details On SuperBeets and Weight Loss
There are contradicting reports and SuperBeets reviews on whether SuperBeets helps in weight loss program or not.
On one hand, reports say that SuperBeets is not the best product to use if you are looking for a product to improve your weight loss. This is because the product is from the beetroot, which contains carbohydrates and sugars.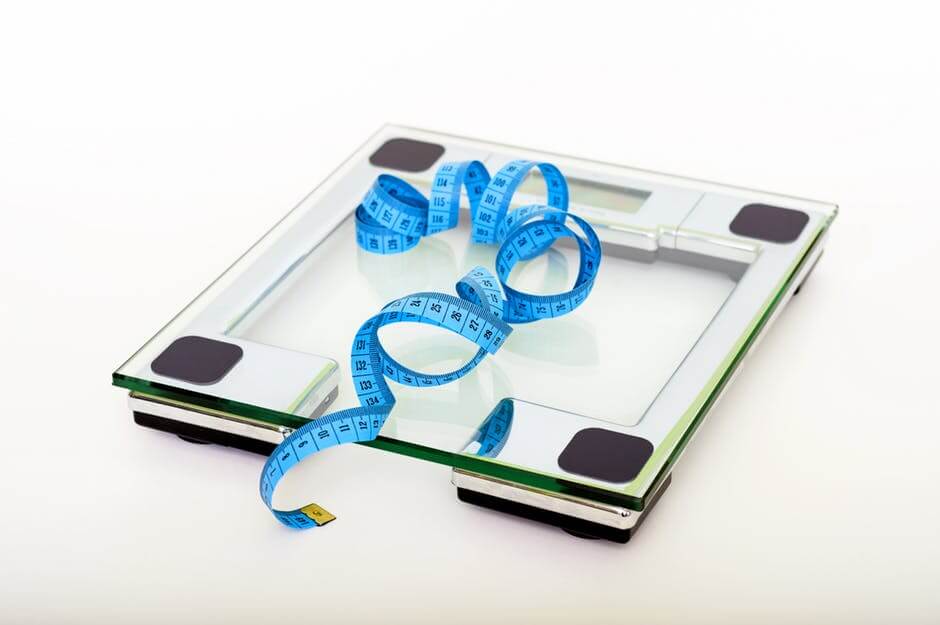 On the other hand, some reports indicate that the high content of magnesium in other beets products is excellent for detoxifying the body. This in turn helps to burn off unwanted fat in the body thus leading to weight loss.
Some reports further say that the magnesium content helps to prevent water retention in the body and helps to fight bloating. The product gives you the stamina to exercise longer means that you can burn fat longer and lose weight. Beets also contain antioxidants that help with the detoxification process and prevention of inflammations.
By taking the beet products, you feel fuller for longer which prevents you from binge eating in between meals. They are high in fiber and adding SuperBeets to your diets is one way of getting rid of toxins and fat deposits.
Cost
SuperBeets Cost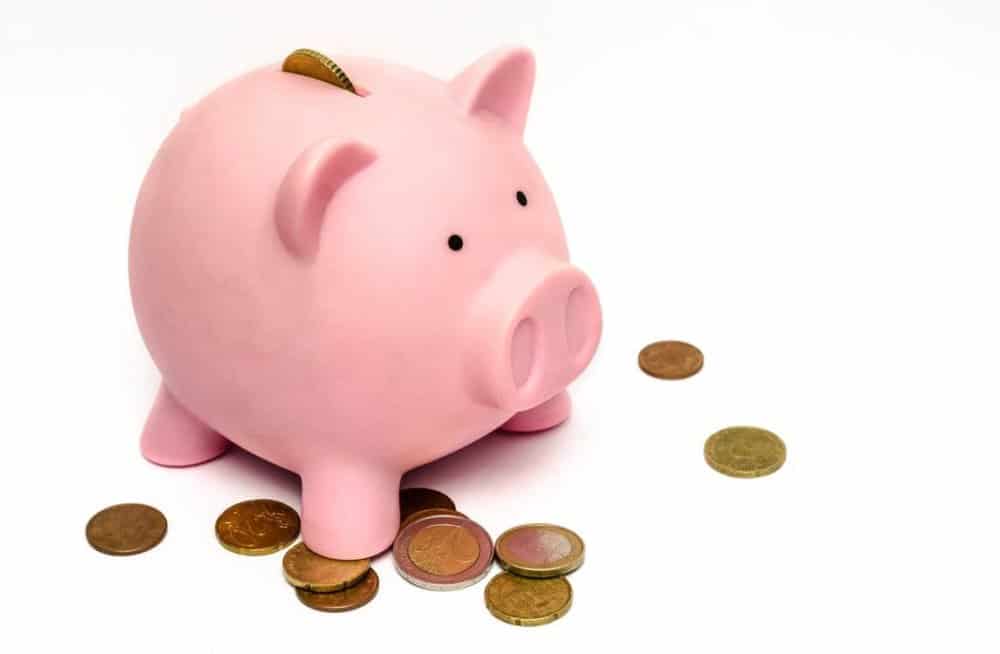 Ok, so what's the damage? Superbeets isn't necessarily cheap, but it's not the most expensive beet powder on the market.
1 month: $39.95 + $8.95 S&H
2 months (get 1 month free): $79.90 + free shipping
4 months (get 2 months free): $149.90 + free shipping
If you sign up for an auto-ship subscription (where they send you a fresh supply each month) you save a little money and shipping is always free.
BeetElite, another beetroot powder from HumanN, is twice as strong as Superbeets, with the same exact ingredients, and 40 servings cost $39.95.
Directions
How To Take (Use) SuperBeets
Take one teaspoon of the SuperBeets powder, mix it in a glass of water, and drink up.
You can have a maximum of 10 grams of SuperBeets per day. 10 grams is equivalent to two teaspoons of SuperBeets powder. Note that 1 teaspoon is the equivalent of three whole beets.  SuperBeets are very sensitive to moisture so if you leave it in a moist or warm place, it starts to clump.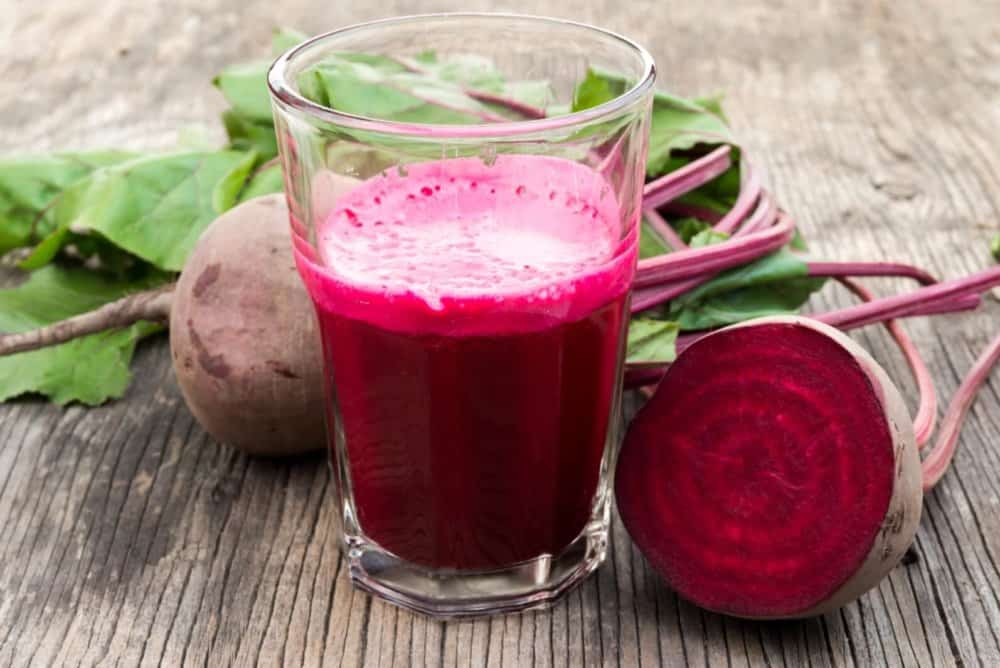 Close the rid well after every use and store in a cool dry place. Also, a point to note is even when your SuperBeets looks clumped up, it is still effective so do not throw it away. It will still do solve quickly with water and give you the expected benefits.
All you need to do is break up powder before you scoop it up for mixing.
Also, note that SuperBeets granules are very fine so try not to shake the canister prior to opening. Just open, scoop and make your SuperBeets mixture.
Product Warnings
SuperBeets Product Warnings
Before you take open the canister to take a scoop of the SuperBeets powder, make sure you read the instructions very carefully. Do not exceed the recommended dosage of two teaspoons per day. Keep all the products safely away from direct light and moisture to avoid clumping.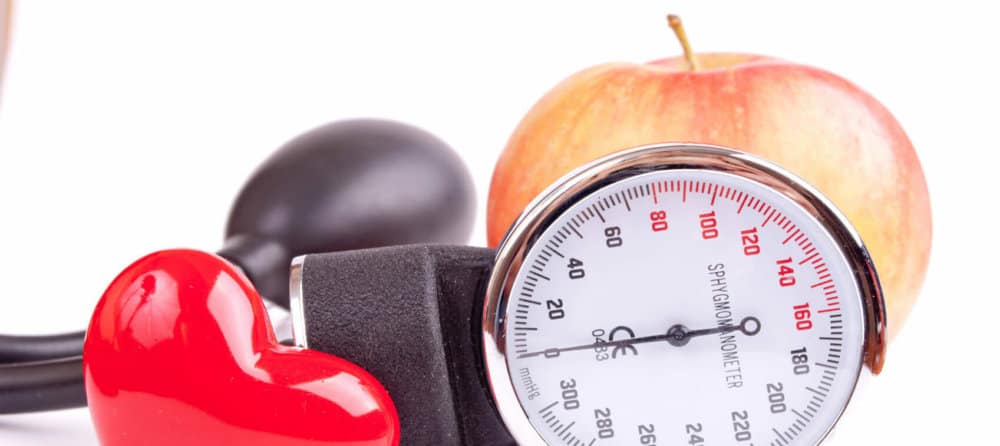 If you have any illnesses like diabetes, high blood pressure and heart diseases, seek medical advice first before you take SuperBeets supplementary diet powder.
The product is not for pregnant and lactating women because the ingredients may harm the baby. Also for anyone who is under any kind of medication, you should seek medical advice first before ingesting SuperBeets.
Where To Buy SuperBeets
SuperBeets are available in several third-party retail outlets, online retail outlets, SuperBeets stores, and from the main website.
The Amazon listing for SuperBeets gives the product description, product features, product details and the prices. The Amazon SuperBeets price for one canister is $39.95, sold by SuperBeets humanN and fulfilled by humanN. The product is eligible for shipping and comes with a gift-wrap.
You can also buy SuperBeets at SuperBeets Walgreens, where you get free shipping and a SuperBeets free sample with a purchase of two canisters. If you have a SuperBeets coupon, the SuperBeets Walgreens will give you a discount on your purchases
At Walmart, the SuperBeets products are not available now but there is an array of other beet products available. Even if you do not get your SuperBeets Walmart products now, Walmart still has some of the best competitive prices in the market today as compared to other outlets and you can keep checking for the product next time they restock.
SuperBeets Lawsuits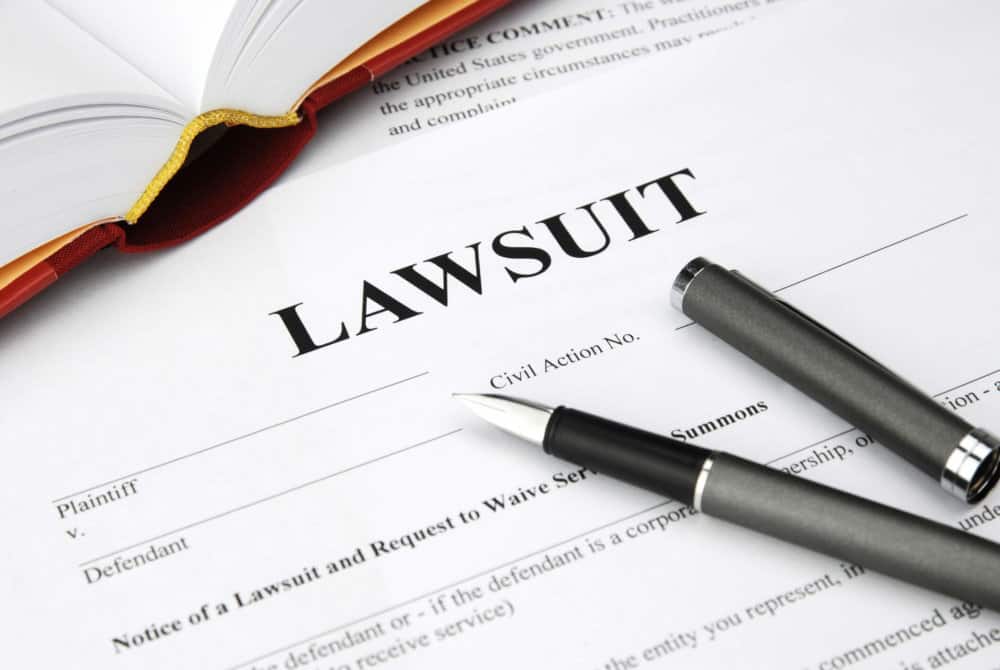 No major lawsuits are on record accusing the company that manufactures SuperBeets for any irregularities.
However, several customers have come forward over the years accusing the company of defrauding them. This is mostly after purchasing the product through the company's main website and the supplement diet not delivered on time.
This has earned the company names like rip off, scam and slow. Shipment takes too long to get to their customers, which is not a very good thing.
SuperBeets Alternatives
Burn HD
This another weight loss formula that also improves your energy levels while boosting your metabolism at the same time. Its key ingredients are meratrim, chroMate, and Green Tea Extract. The capsules are good for both men and women. [1] [1] [1]
Depending on your daily exercise routines and diet, Burn HD is one sure way to help you reduce any extra weight. The prices of the Burn HD are very pocket-friendly and there are numerous discounts on offer.
The clinically studied and approved strong ingredients that make the Burn HD are very safe and very effective to use. The Burn HD website explains everything concerning the benefits, the ingredients, the prices and the offer on the diet product.
This makes it one of the best alternatives to SuperBeets You can purchase Burn HD through the official website or through online retailers.
Gravitate Nutrition
Gravitate Nutrition meets all approved health criteria and has clinically proven ingredients that target all areas of weight loss giving great results.
The ingredients in gravitate are all-natural. The 30-day weight loss kit comes complete with a guide and two different gravitate products. These are Supersculp and dietVits.
The products are available from the company's main website and from online retailers.  It suppresses the appetite while improving the body's metabolism and at the same time getting rid of fat from the body.
The two supplements work together to burn carbohydrates and they contain vitamins that support fat burning in the body.
One or two capsules are all you need for breakfast, lunch or dinner. You get a 60-day money guarantee if you do not get the results you want and there is free worldwide shipping on the diet pills. [1]
Boost
This is one of the best products on the market today. It is one of the few products really giving SuperBeets a run for its money.
If you are looking for a testosterone booster that has several published studies to support its claims, then Boost will be that product.
The ingredients in Boost are fenugreek, Tribulus Terrestris, Eurycoma Longifolia, and horny goat weed. among others.
Boost is all about helping in how you perform both in the gym and in the bedroom. Why it beats SuperBeets is because when it comes to boosting the testosterone levels, SuperBeets falls short and only concentrates on the Nitric Oxide and its benefits in the body. Boost, on the other hand, is all rounded.
Forskolin is a natural supplement that improves weight loss while burning off fat from the body. It also improves muscle growth and increases energy levels in the body.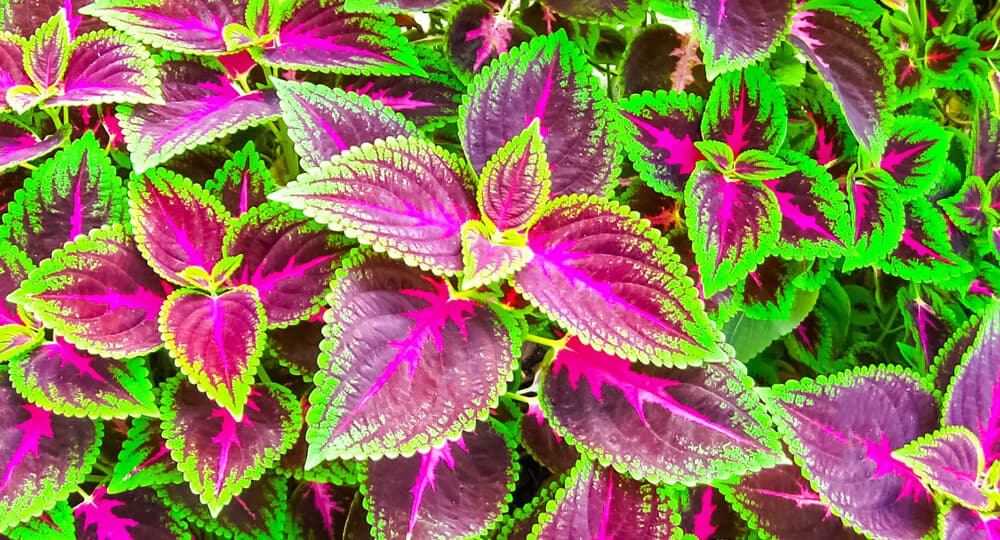 Forskolin also improves memory formation and retention. Though these claims may work for some people, others feel that Forskolin does not live up to its claims.
Some of the side effects noted after using Forskolin are Cases of blood pressure dropping which leads to dizziness, blurred vision, diminished concentration, nausea, fatigue and loss of concentration. Severe low blood pressure can also lead to brain and heart damages.
The other downside is that the product has attracted very many fake Forskolin brands that it is hard to know the genuine one from the fake one. [1]
Compared to so many other products, Forskolin is cheaper and readily available from third-party retailers and from the major website. Despite the side effects, it is a good alternative to SuperBeets though it might not have the same effects.
Garcinia Cambogia accelerates full body metabolism and is a product of natural fruit ingredients and green tea extracts. This miracle weight-loss pill contains green tea extracts, Glucomannan, and probiotics. [1]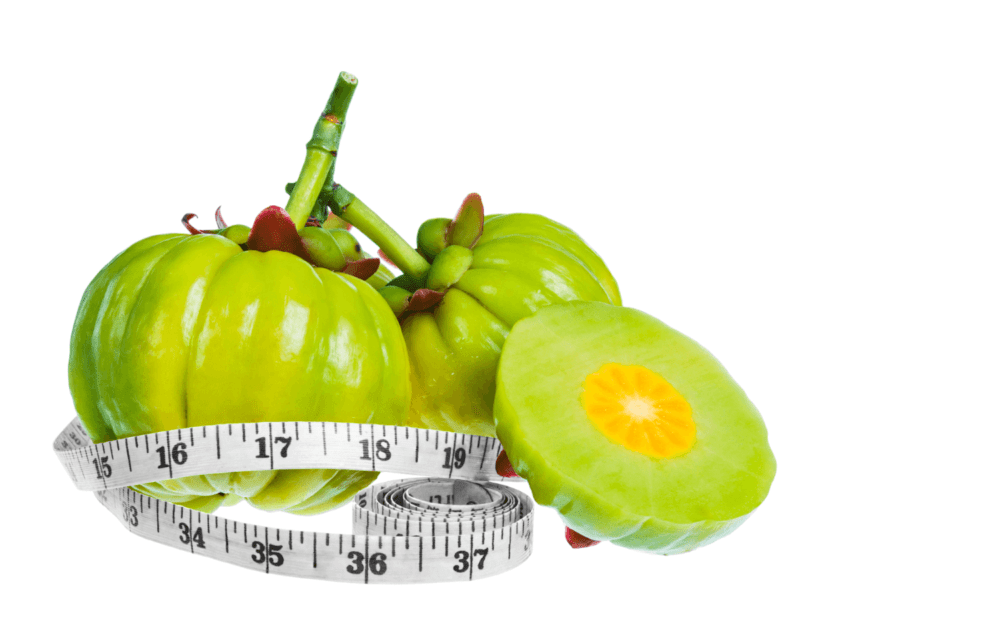 The pill helps in suppressing your appetite and burning fat from the body. The dosage is two capsules daily and there is no need for exercise or any special diets. There is free shipping if you decide to buy the capsules online.
It is a verified product and one of the most popularly used alternatives to many other diet products for weight loss. It is definitely more popular than SuperBeets when it comes to weight loss management.
What Are Customers Saying in SuperBeets Reviews?
We dug through Superbeets reviews and retail sites to see what real people were saying about the famous beet juice powder.
These three quotes are a representation of what many users are saying.
"Didn't give me the energy that it claim to. Did not lower my blood pressure," Karen Sue Fish

"It tasted good…but I never felt like it gave me that much more energy," Norman T. McLaury
"Great product. Tastes great and you notice a difference in energy and your circulation right away," Jeffrey Voeltner
Also: read our Burn HD Weight-Loss Kit review »
Bottom Line
The Bottom Line on SuperBeets
Superbeets is supposed to offer health benefits like lower blood pressure and glucose control, but there's nothing out there about weight loss. Like, at all. There were just too many negatives to overlook here. We didn't like:
No scientific research backing this product
Maybe too expensive for some
Too many negative customer reviews
If you're looking to try out a new supplement that has 0 science to back it up, this might be your product. If you're looking to make a change in your life, lose some weight, increase energy levels and generally feel amazing – you might want to try something else.
Among the best products we've seen this year is one called Dietspotlight Burn. This formula contains four clinically-tested ingredients that have been shown to help promote weight-loss by accelerating metabolism and igniting fat loss. Dieters comment on seeing excellent results.
The makers of Dietspotlight Burn are currently offering a Special Trial Offer, which is a sign that they're confident in their
Learn More About Burn HD »