SuperGreens Review

- 14 Things You Need to Know
Supergreens is a powerful powder that comes from Bioglan and consists of as many as 81 vital ingredients. Bioglan claims that one capsule contains five portions of fruits and vegetables which will improve your overall health. With the size of one capsule, we honestly have trouble believing five servings fit inside.
Moreover, there are no clinical studies that prove or disprove the positive health effects of Supergreens on the body. Our research team felt like they had to do something about it, so they analyzed user reviews and the science behind individual ingredients, so you could have a better understanding of the product. Don't miss the chance to learn more about it.
SuperGreens Readers:
Click here
to find out why we recommend trying Burn TS.
Overview
What Is Supergreens?
Bioglan's Supergreens is a dietary supplement, made from 81 vital ingredients that improve the overall health of the user. It is a high nutrition superfood powder that gives you the goodness of vegetables and fruits. The supplement includes five portions of fruits and vegetables that enhance your daily diet.
The supplement provides a fitter, healthier body. It helps fill the nutritional gaps in the user's body and improves their health and wellness. It is a great tasting supplement with fortified vitamins and minerals.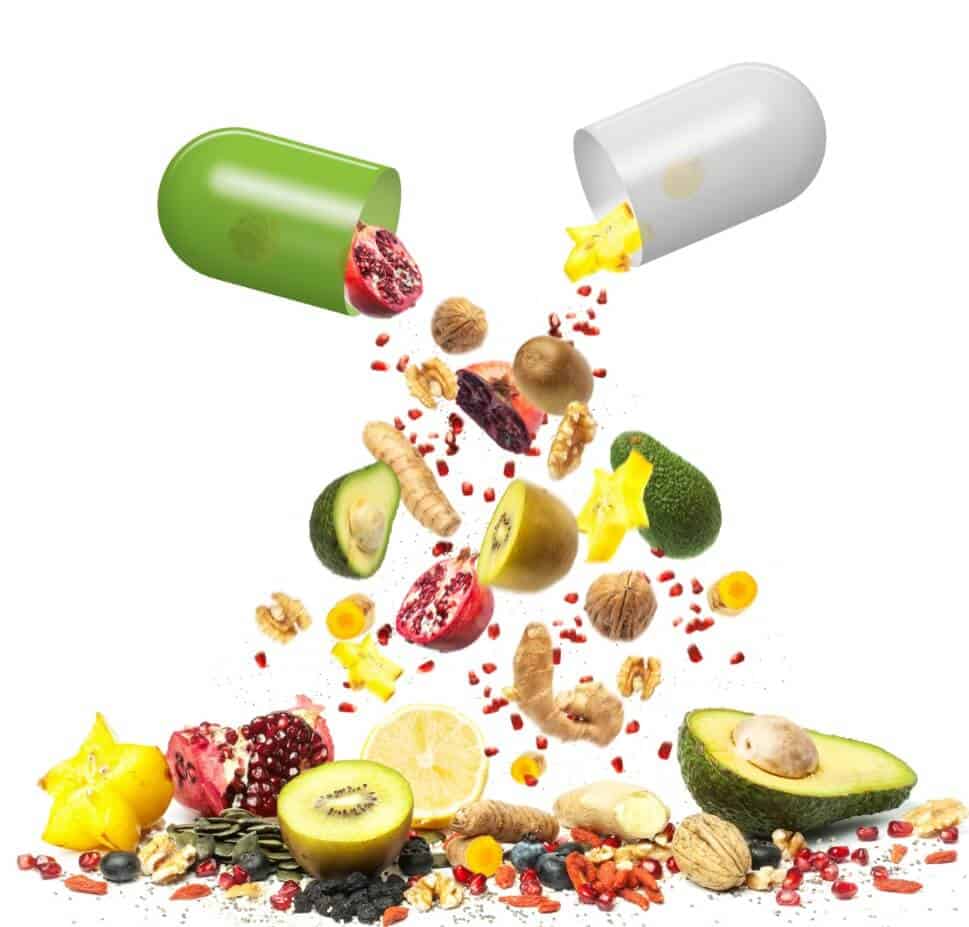 SuperGreens Competitors
How Did Supergreens Start?
Bioglan Superfoods manufactures Supergreens. Bioglan provides supplements that are sourced from all over the world to create the finest superfoods that provide nutritional ingredients and better well being.
Bioglan has a wide variety of products, which include omega 3 supplements, superfood range, specialized minerals, customized vitamins, arthritis remedies, high potency probiotic products, cold and flu relief products and many vitamins that promote development, performance, learning, and a healthy lifestyle.
Scroll below for one of the best products we've seen over the last year.
Product Line
Supergreens Products
Bioglan Supergreens is available in two flavors:
• Supergreens – Supergreens has a spiced apple flavor
• Superberries – Superberries has a berry flavor
Supergreens comes in these varieties:
• Supergreens Plus
• Supergreens Protein
• Supergreens Claims
Bioglan claims that Supergreen includes 81 vital ingredients that include vitamins, minerals, antioxidants and more that will contribute to a healthier lifestyle, with a delicious tropical flavor.
It provides a spectrum of nutrients that are derived from fruits, vegetables, herbs, and superfoods to provide full nourishment to the body.
They also claim that Supergreens is rich in vitamins (A, D, E, and B12) and also includes folic acid and zinc. The supplement contributes to an energy-yielding metabolism that supports the immune system.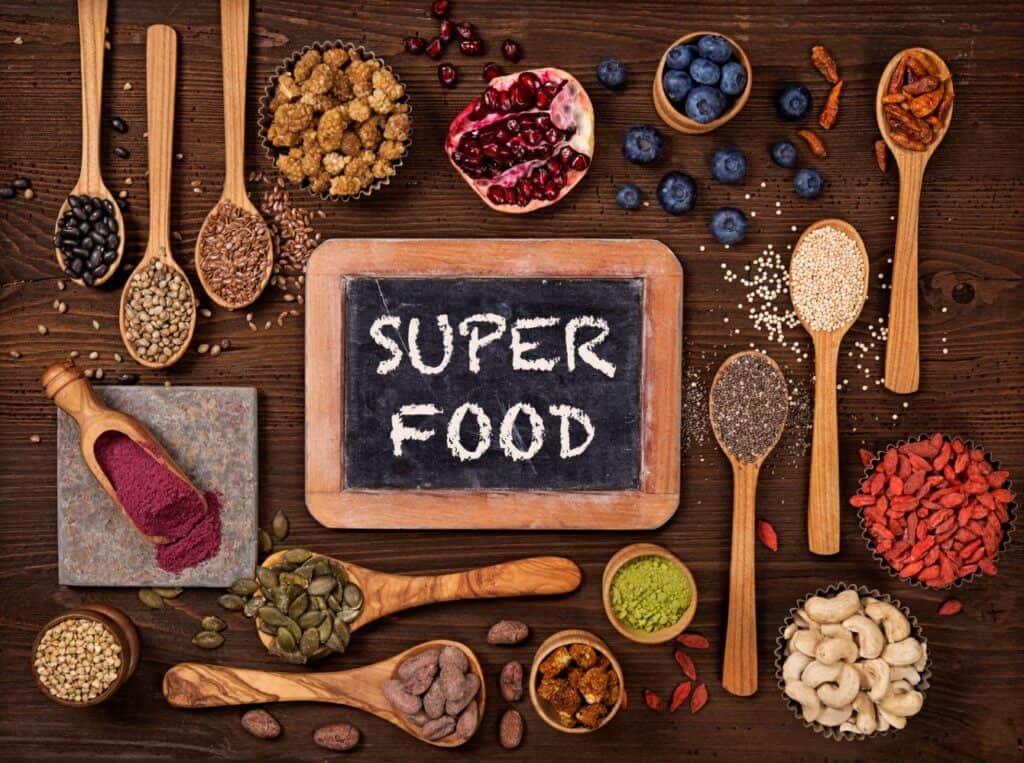 Ingredients
Supergreens Ingredients
All ingredients used in Supergreen are 100% natural. The supplement is designed to provide your body with a full spectrum form A-Z nutrients and made from a blend of 81 vital ingredients including the following:
Superfoods Per 10g Serving
Organic Spirulina Powder 1000 mg
Organic Apple Juice Powder 800 mg
Organic Chlorella Powder 333 mg
Organic Alfalfa Powder 333 mg
Organic Wheat Grass 318 mg
Barley Grass Powder 302 mg
Broccoli Powder 251 mg
Papaya Powder 250 mg
Rice Bran Powder 233 mg
Beetroot Powder 167 mg
Carrot Powder 83 mg
Spinach Powder 67 mg
Rose Hips Fruit Extract 27.8 mg
Pineapple Powder 24 mg
Banana Powder 20 mg
Acai Freeze-Dried Powder 21 mg
Kale Powder 21 mg
Blueberry Extract 20 mg
Blackberry Powder 20 mg
Grapefruit Powder 20 mg
Watermelon Powder 20 mg
Acerola Juice Powder Concentrate 15.3 mg
Lemon Peel Powder 20 mg
Liquorice Powder 15 mg
Chia Seed Powder 10 mg
Kelp Powder 8 mg
Goji Berry Powder 6.6 mg
Bilberry Fruit Extract 2 mg
Antioxidants
Citrus Bioflavonoids Extract 480 mg
Citric Acid 150 mg
R, S Alpha Lipoic Acid 73.7 mg
Reservatrol 50 mg
Shiitake Mushroom Powder 21 mg
Reishi Mushroom Powder 21 mg
Rosemary Leaf Extract 13.4 mg
Cocoa Bean Polyphenol Extract 13.4 mg
Co-Enzyme Q10 (Ubidecarenone) 8 mg
Beta Glucan 80% 7.15 mg
Green Tea Leaf Extract 0.07% 6.7 mg
Ashwagandha Root Extract 0.07% 6.7 mg
Korean (Panax) Ginseng Root Extract 4.5 mg
Grapeseed Extract 560 µg
Vitamins and Minerals
Vitamin C (Ascorbic Acid) 351 mg
Calcium Citrate 250 mg
Potassium Phosphate 233 mg
Magnesium Citrate Anhydrous 167 mg
Vitamin E (D-Alpha Tocopherol Acid) 118mg
Calcium Carbonate 100 mg
Calcium Phosphate 33 mg
Pro-Vitamin A (Beta-Carotene) 32 mg
Vitamin B3 (Nicotinic Acid) 18.9 mg
Zinc Bisglycinate 17 mg
Vitamin B5 (Calcium Pantothenate) 3.7 mg
Vitamin B6 (Pyridoxine Hydrochloride) 3.4 mg
Vitamin B1 (Thiamine Hydrochloride) 2.9 mg
Vitamin B2 (Riboflavin) 2.1 mg
Vitamin B3 (Nicotinamide) 2.1 mg
Vitamin D2 (Equiv. Ergocalciferol) 1 mg
Vitamin B9 (Folic Acid) 410 μg
Vitamin B7 (Biotin) 400 μg
Manganese Gluconate 170 μg
Chromium Picolinate 100 μg
Copper Gluconate 100 μg
Selenium (As Sodium Selenite) 28 μg
Steviol Glycosides (sweetener) 20 μg
DigestionLecithin (Sunflower) 804 mg
Inulin (Chicory Prebiotic) 417 mg
Flaxseed Powder 400 mg
Bromelain 65 mg
Cellulose Microcrystalline 36 mg
Slippery Elm Powder 21 mg
Artichoke Leaf Powder 20 mg
Ginger (Extract) 16mg
Clove Powder 10 mg
Gotu Kola Extract 6.7 mg
Dandelion Root Extract 6.6 mg
Burdock Root Extract 5.25 mg
Bifidobacterium Bifidum-50 Billion CFU/G 5 mg
Lactobacillus Acidophilus-375 Billion CFU/G 2.5 mg
Milk Thistle Seed Extract 960 μg
Protein
Pea Protein Isolate 90% 927 mg
Supergreens is free from:
Gluten
Dairy
Nut
Soy
Crustaceans
Egg
Peanut
Sulphites
Wheat
Where Can You Buy Supergreens?
You can buy Supergreens online from the manufacturer's official website.
It is also available at many well-known retailers such as Holland and Barratt, Amazon, among others, as well as from over 2,200 Boots stores.Supergreens Price
100g of Bioglan Supergreen is available for $19.99. Shipping costs for standard delivery are $2.99. Or shipping is free on orders exceeding $20.
Next day shipping is available for an additional $3.99, or free on orders over $60 if ordered by 8 pm.
You can place a named day delivery for an additional $3.95, and choose whatever weekday you want to get the product delivered within 14 days. International shipping is available for an additional $6.95.
Where to Buy
Does Supergreens Work?
Supergreens is rich in nutrients. The manufacturers claim that a full five portions of both fruits and vegetables support the users overall well being.
The supplement helps give users an easy way to get all the goodness of fruits and vegetables necessary for the body.
The supplement, packed with 81 nutrients of goodness, and formulated with vital ingredients derived from herbs, fruits, and vegetables, supergreens, live cultures and superfoods. It is quick and easy to use and convenient to carry anywhere.
Supergreens has a 4.5 out of 5-star rating on Amazon.com.
Bioglan Supergreens has an average customer rating of 4.6 out of 5 stars on the official website of Holland and Barrett based on the value, quality, satisfaction, and delivery of the product.
Science Behind Supergreens
There is lack of evidence to back up the claims made by Bioglan regarding the effectiveness of their supplement, Supergreens. Supergreens is a dietary supplement made to promote overall well being.
However, the Food and Drug Administration has not approved the supplement, and the health claims are not verified.
There is also no clinical evidence that suggests that Supergreens is effective in weight loss or aids in reducing fat.
Combine Supergreens with a healthy diet and exercise regime to help shed some extra pounds. However, if you just take Supergreens alone, it has little impact on weight loss.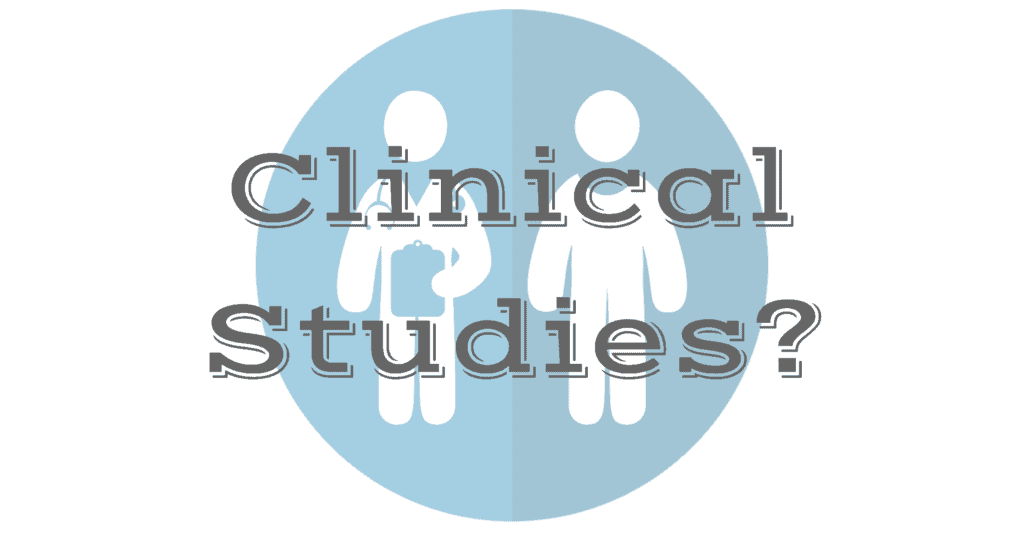 Some ingredients promote weight loss, such as green tea, included in Bioglan Supergreens.
An independent study conducted by the ConsumerLab.com and shared in the magazine Prevention, found out that these Supergreens supplements are contaminated with lead, arsenic, and harmful bacteria.
Supergreens have a high concentration of nutrients that provide health benefits to users. They promote healthy digestion, says Johns Hopkins Medicine, reduce inflammation, boost the immune system and detoxify the body.
It also increases the chlorophyll level in the body which helps it detoxify itself. Chlorophyll also helps the body to excrete pollutants from the environment much faster.
Supergreens also contain digestive enzymes that help with the digestion of proteins.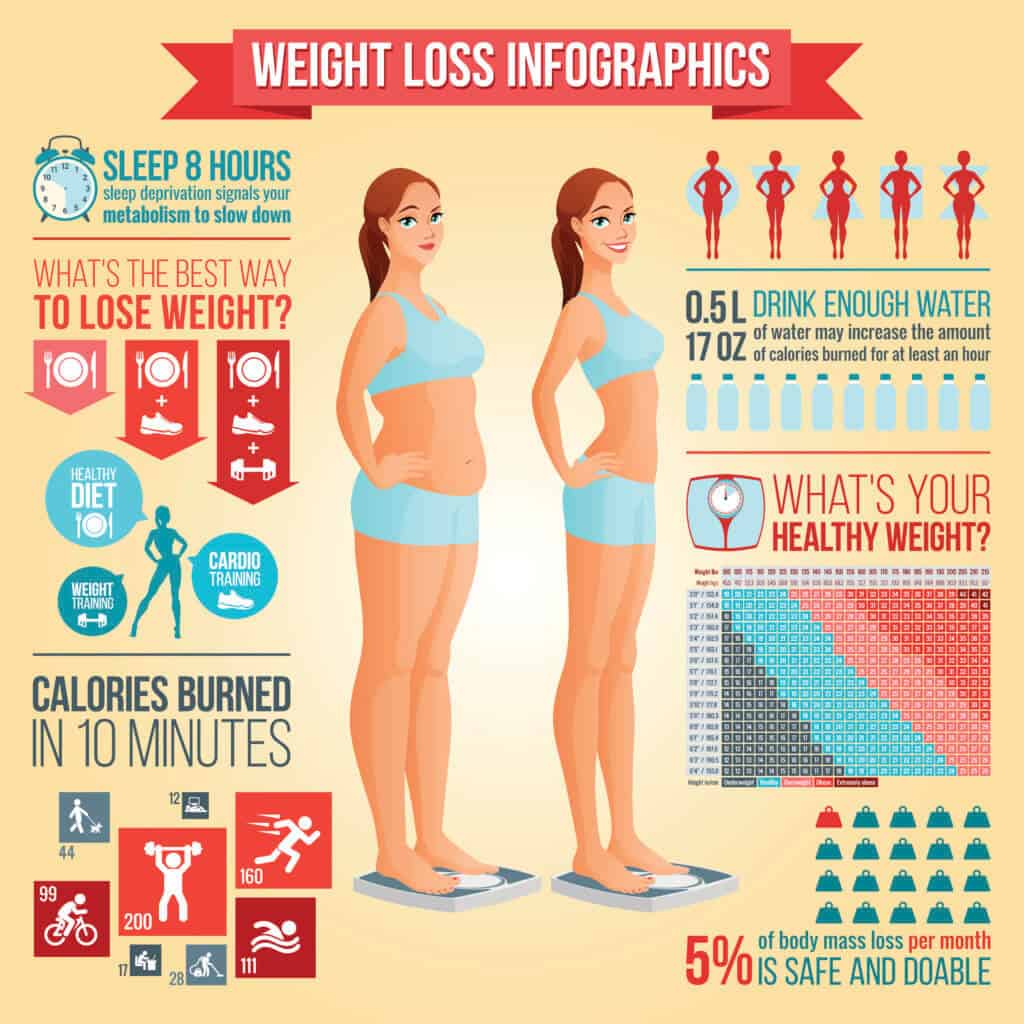 Supergreens Benefits and Results
Bioglan Supergreens has numerous benefits, which include:
Muscle Recovery – The Supergreen is full of proteins that promote the growth and maintain muscle mass and increase satiety.
Immune System Support – Supergreens is also rich in Vitamin C. It helps maintain and balance the immune system.
5-a-day – The Supergreens is a great way to help you towards a 5-a-day plan, providing you with five portions of fruit and vegetable each day. It helps peak nutrition in the body.
Energy and Vitality – Supergreens is a rich source of iron that contributes to a faster metabolism. It also prevents fatigue and tiredness.
Multivitamin Boost – With 81 vital ingredients, Supergreens nourishes your body by providing you with all the vitamins and minerals that your body needs.
Improved Digestion – Supergreens includes added prebiotics and probiotics that balance the bacteria in your stomach, improve digestion and absorbs vitamins and minerals. The plant-based protein makes it easier for your body to digest protein.
Benefits & Results
How to Use Supergreens
The Bioglan Supergreens is very easy to use. Just take 2 teaspoons, about 10 grams and add it in 200-300ml of water. Your great tasting, nutritional drink is ready. Drink it anytime of the day.
You can even incorporate it into everything, from pancakes to salad dressings. There are several recipes available on the manufacturer's website that incorporate Supergreens.
For a sustained energy boost throughout the day, add Supergreens to your morning breakfast smoothie, juices or your yogurt.
For children, use 1 teaspoon (5 grams) and add it in 200-300ml of water.
Directions
Potential Supergreens Side Effects
As all ingredients used to make the Bioglan Supergreen are natural and contain vitamins, minerals, and herbs they have no side effects on the health. Some people may not like the taste of the supplement, but other than that, there are no proven side effects.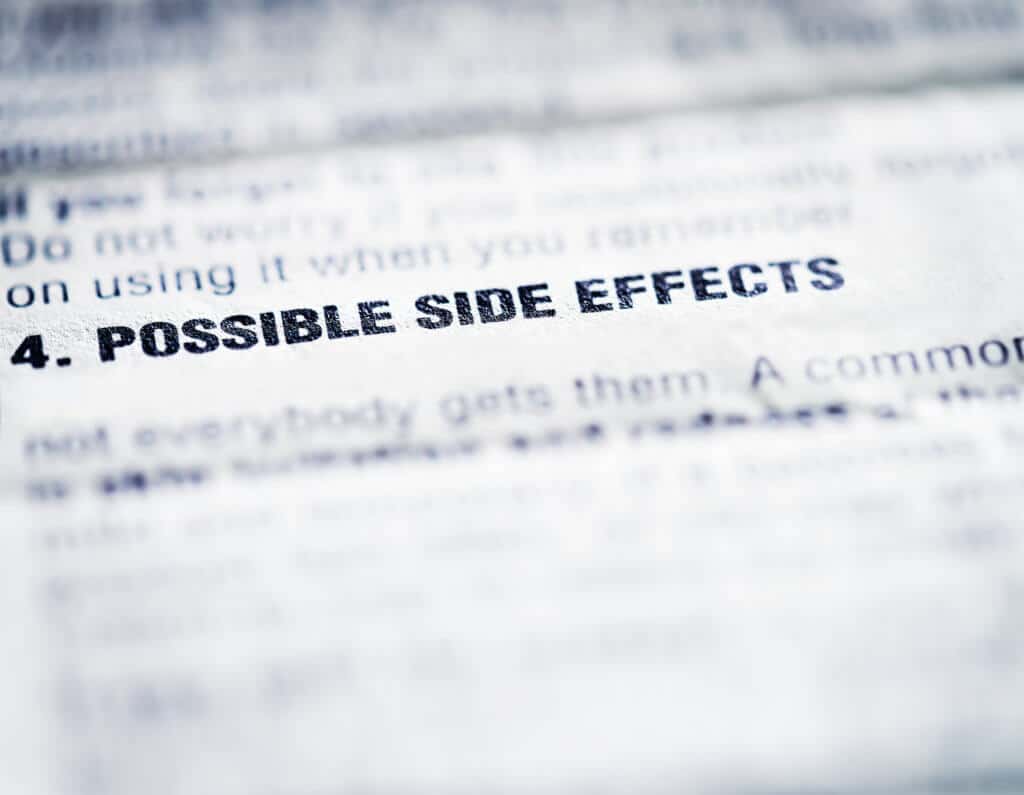 Side Effects
Supergreens Product Warning
• Should not be substituted for a healthy lifestyle or a varied diet.
• Always read the label carefully before consuming the supplement.
• Store in a cool, dry place.
• Do not use if seal is broken or tampered.
Product Warnings
Supergreens Alternatives
There are many similar products on the market that you can use as an alternative to Bioglan's Supergreens. These include:
Elixir Greens
All Day Energy Greens
Organifi
Shakeology Power Greens
Bioglan Supergreens seems to be working well for many users. Customers who have tried the product have many positive reviews. However, no evidence backs up the claim of the manufacturer regarding the effectiveness of Supergreens assisting in weight management.
What Users Are Saying
"I mix this with my smoothie that I make to drink twice a day. I don't really taste the flavor because I use juice, fruits and protein. It is a great way to get the nourishment from greens that I will not eat."
"I have no complaints. The flavor isn't bad think greens/tea like flavor."
The Bottom Line on SuperGreens
Now the moment you've been waiting for. This is our bottom line on SuperGreens powder. First off, we like that this formula contains all sorts of greens, vitamins, and minerals. We also appreciate that this drink provides fiber and digestive enzymes to help with regularity. However, we have some reservations about this superfood product because it has not been proven to help with weight-loss or fat reduction. Moreover, we're concerned about the less-than-savory taste and side effects some users have mentioned.
If your goal is to get rid of some excess pounds, then we encourage you to go with a product that contains clinically tested ingredients for weight-loss, does not have an unpleasant taste and will not lead to any unwanted adverse effects.
We're all about exercise for a healthy, long life, but there's more to weight loss than burning calories. There's a place for supplements in some people's daily regimes, and supplement efficacy is growing.
Among the best supplements we've seen this year is called Burn TS. The formula is made up of four ingredients, and research shows the ingredients may support metabolism, improve hunger control, and promote increased weight loss. The makers didn't just pick the ingredients out of a hat – hundreds were reviewed, and only the best of the best made the cut.
When the company found out people were reporting results in as little as 14 days, they decided immediately to offer multiple-bottle discounts of Burn TS, a no-questions asked money-backed guarantee and also offer discounted bottles on Amazon.
Learn More About Burn TS »