Take Shape For Life Review

- 16 Things You Need to Know
Take Shape For Life, now called Optavia, is both a weight loss and money-making opportunity. The system claims to help you lose weight through guidance by a personal Health Coach assigned to make the journey easier for you. Our main concern is whether this system focuses on weight loss or is instead focused on the financial scheme.
We gathered our team of experts to take a closer look at what the Take Shape For Life system has to offer, specifically examining the Health Coaches' expertise and the programs provided to their clients. If you want to find out the truth about this system, then continue reading.
Take Shape For Life can be purchased through their Official Site.
Overview
What is Take Shape for Life?
Take Shape for Life is a weight loss program offered by Medifast. The program allows you to work with a personal Health Coach to return to better health using what the company calls the "Habits of Health System." In 2017, Take Shape for Life rebranded to Optavia.
Take Shape for Life offers:
Medifast Kits
Medifast meals
Thrive by Medifast
Lean & Green Meals
Snacks
Hydration
Supplements
A closer look at some of the studies done on ingredients found in these supplements can give us a better understanding of the brand's potential benefits, so let's take a look at a few of the studies:
BMJ: Although there is some speculation that non-sugar sweeteners are associated with some obesity factors, more research is needed in this area.
Journal of Traditional and Complementary Medicine: Inulin from chicory root was not found to reduce weight, but it did have a beneficial effect on bowel movements.
Nutrients: A combination of probiotics and prebiotics may help treat and prevent obesity in some cases, though more studies are needed.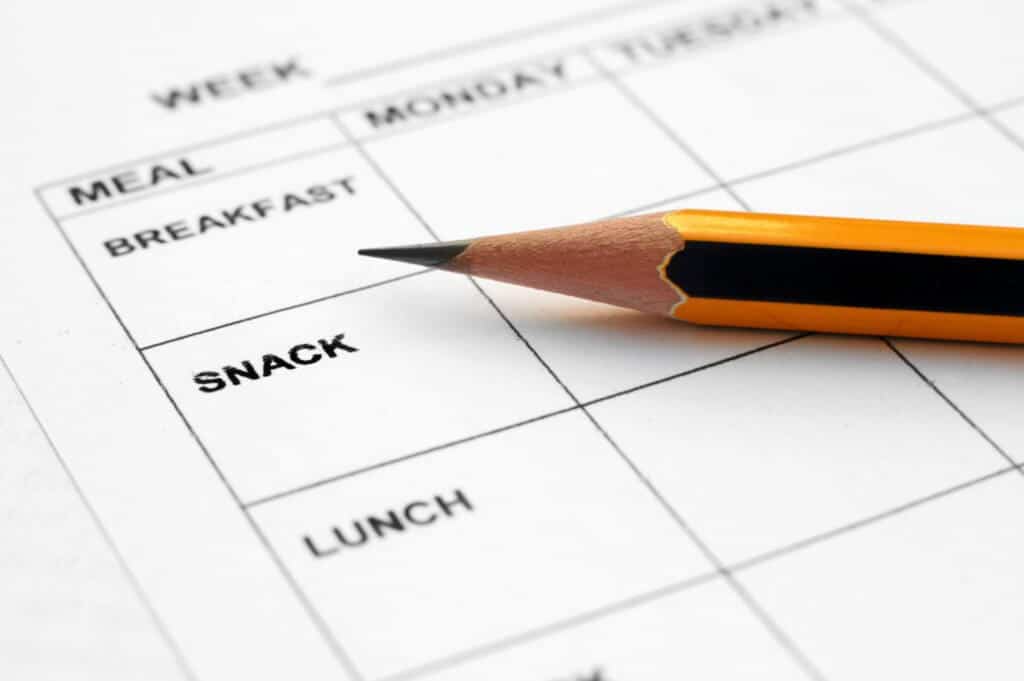 Take Shape For Life Competitors
Product Info
How Did Take Shape For Life Start?
Take Shape for Life started in 1980 as a product of Medifast and began as a weight-management program.
Since Take Shape for Life has changed its name in OPTAVIA, you will find both names when searching for their products.
Scroll below for one of the best products we've seen over the last year.
Claims
Take Shape For Life Claims
Take Shape for Life diet plan claims to promote weight loss. The company claims 2 weeks after you begin the Take Shape for Life diet plan, you can lose between 2-5 pounds, and after those 2 weeks, you may constantly lose 1-2 pounds by following this program.
Ingredients
Take Shape For Life Ingredients
The Take Shape for Life diet includes more than 70 meal replacements, and most Take Shape for Life meals contain natural ingredients. Below are some ingredients used in Take Shape for Life products:
Erythritol
Erythritol is a sugar alcohol used as a sweetener.
Stevia
Stevia is another sugar alternative.
Chicory Root Inulin
Inulin is a soluble fiber found in plants, especially chicory root.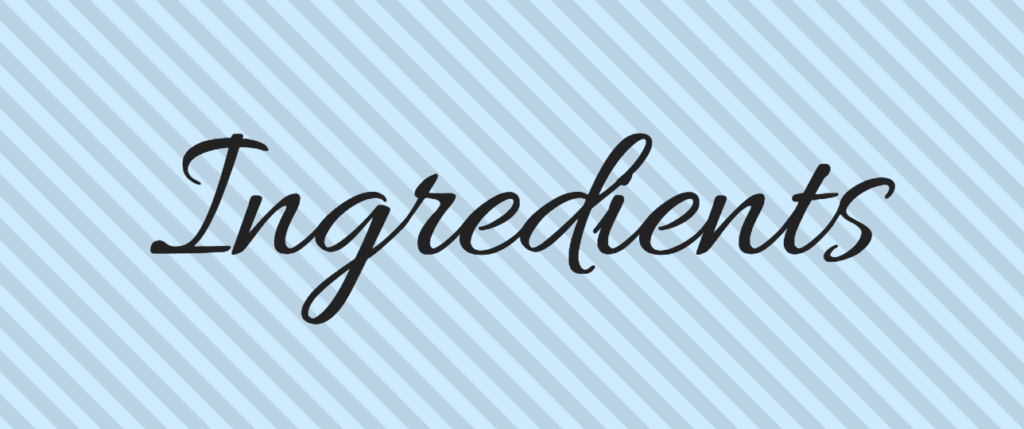 Bacillus Coagulans
Bacillus coagulans is a probiotic.
Effectiveness
Does Take Shape for Life Work?
According to Take Shape for Life reviews, the diet plan works.
Benefits
Take Shape for Life Benefits
Take Shape for Life is about more than weight loss; this diet focuses on lifestyle changes to help you lose weight. Take Shape for Life includes weekly support calls from doctors, nurses, dietitians, and access to an online community.
You are also provided membership in the BeSlim Club, allowing you to receive free at-home Medifast meals. Take Shape for Life health coaches are often people who achieved success with the program.
Weight Loss
Details on Take Shape for Life and Weight Loss
The Take Shape for Life program provides a formulated meal plan helping users lose weight. The company has a Scientific Advisory Board reviewing the effectiveness, safety, and nutritional benefits. It's worth noting results vary when following the Take Shape for Life program.
U.S. News & World Reports ranked it one of the best diets for fast weight loss in 2018.
Meals
Take Shape for Life Meals
The meals provided as part of the Take Shape for Life program are essential to your success. For example, Medifast Go 30-Day Select Kit includes 154 Medifast meals and also includes:
Start-up Guide
Plan Guide
30-Day Food Journal
Product Warnings
Take Shape for Life Product Warnings
Always talk to a doctor before starting any weight loss plan.
Safety
Is Take Shape for Life Safe?
There have been no concerns about the safety of Take Shape for Life products or weight loss plans.
Side Effects
Take Shape for Life Side Effects
There's no mention of side effects from the Take Shape for Life plan. However, changes to diet may cause side effects for some, including:
Constipation
Diarrhea
Nausea
Cost
Cost of Take Shape For Life Products
The cost of Take Shape for Life products varies. The cost of Take Shape for Life meal plans are:
Medifast Go (Medifast 5&1 Plan) – starts at $149
Medifast Flex (Medifast Achieve Plan) – starts at $149
Thrive by Medifast – starts at $19.50 (individual products)
Update July 2019: Take Shape for Life is now Optavia. Pricing and available programs have changed with the name change.
MLM
Is Take Shape for Life a MLM Opportunity?
In multi-level marketing (or network marketing), independent salespeople work directly with customers to sell high-quality products and build their own sales team.
As coaches, you provide products and information to clients with the help of a network of other coaches, access to a mix of necessary business tools, and strong corporate support.
To move up the ranks of coaching and increase earning potential, independent salespeople also encourage and motivate others to try their hand at becoming coaches as well.
After purchasing an Optavia Business Kit, you can begin working as a coach. You then strive to create customers by selling the products and receiving a commission. After making qualifying sales, you can be promoted to Senior Coach.
Once you start team building and your team begins to grow, you can become Manager, Associate Director, and then Director. The promotions can continue into executive and leadership ranks.
Alternatives
Take Shape For Life Alternatives
You can find alternatives to Take Shape for Life everywhere. Some alternatives to Take Shape for Life include:
Several options are viable alternatives for Take Shape for Life.
Nutrisystem
Nutrisystem offers meal replacement services as well as personalized coaching. However, the coaches at Nutrisystem are not necessarily former "clients" but are hired as experts in nutrition, fitness, and weight loss.
Jenny Craig
Jenny Craig also offers meal replacements and coaches.
Diet and Go
Diet and Go offers chef-prepared meals to cook at home. Health coaches are also provided in the form of registered dietitians and nutritionists. The site claims that the coaches are certified, not chosen by former clients.
Customer Reviews
What Users Are Saying
"Absolutely love everything about Optavia and how it has enabled powerful improvements in the health of so many members of our family and friends."
"It's essentially an expensive 900-1000 calorie a day diet that is made up of a bunch of protein bars, smoothies and bad tasting food. You would be better off just meal prepping or buying protein bars from a grocery store from what I've heard."
"Love Optavia, it changed my life and my mind!"
Bottom Line
The Bottom Line on Medifast Take Shape for Life
Before you order Take Shape for Life products, here's our final thoughts. We like the company's longevity and that we found some positive customer comments, but we're skeptical about this one because there's no scientific research supporting weight-loss. Plus, we have concerns about reports of poor customer service and the high price.
Losing weight involves making a lot of difficult lifestyle choices, and with so many different weight loss programs, it can be hard to know which is the right one for you. Luckily, personalized and clinically-proven systems exist, and it is available right from your phone.
One of the best weight loss apps we have seen is one called Noom. Noom gives a personalized touch to their user's meal plans, coaching, and health information based on eating behaviors. Plus, you can track your exercise and food from one of the world's largest databases from experts.
Dietspotlight readers can get a free trial offer of Noom for a limited time, so take advantage while this offer still lasts!
Learn More About Noom »