The 4-Hour Body Review

- 10 Things You Need to Know
The 4-Hour Body diet claims to help guide users toward better sex, fast weight-loss, and becoming a "superhuman" through unconventional diet practices. This diet book also says it can help individuals lose more than 20 pounds in under 12 weeks, so our team did some digging into this meal plan to see if any of these claims are true.
To see if this diet could really make users "thinner, digger, faster, and stronger," our team did some research, investigating the other books from Timothy Ferris, foods allowed on the meal plan, and any science backing this kind of dieting. Keep reading to learn more about the 4-Hour Body and if it is worth your money!
Overview
What is the 4-Hour Body?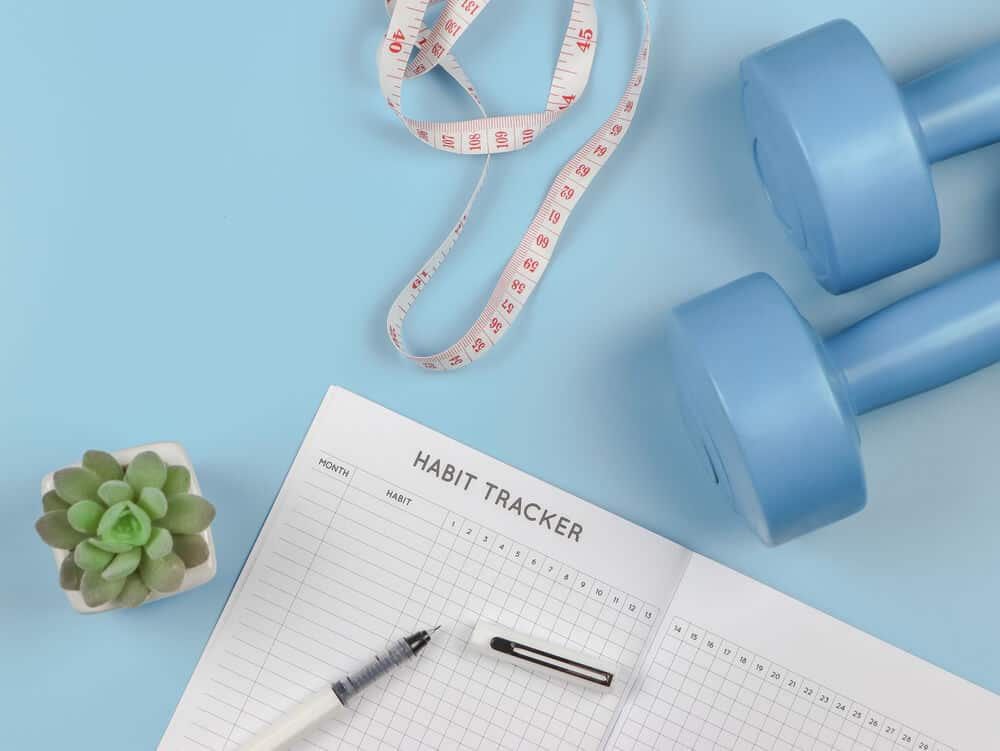 In his bestselling book, The Four Hour Body, author Timothy Ferriss describes the best diet, sleep, sex, and exercise methods, as well as the benefits of undergoing medical treatment outside the United States. The idea of the book is simple – less is more, and little, simple changes provide lasting results.
One concept he presents is the "slow-carb diet" which promises readers to lose 20 pounds in 30 days without exercising once. The rules are easy – avoid white rice, potatoes, white bread, and other white carbs. Other foods to avoid include steel-cut oats, whole grains, all dairy (except cottage cheese), and fruit, and allows one all-you-can-eat day every week.
Ferriss notes that, unlike other dairy products, cottage cheese provides rapid fat loss. His book further suggests that constantly eating small meals is the key to success. While he claims avoiding drinking your calories, the diet allows two glasses of wine per night.
For more information on these diet type, check out some of the available science:
Cereus­ ­– Based on gathered data, this study offers insight into the advantages and disadvantages of the Ketogenic Diet.
CDR – The findings in this study outline the various health effects of following a low-carb diet.
Journal of Clinical Lipidology – The information presented in this study discusses how low-carb and very low-carb diets impact body weight management.
The 4-Hour Body Competitors
Who Wrote The 4-Hour Body?
The 4-Hour Body: An Uncommon Guide to Rapid Fat Los, Incredible Sex, and Becoming Superhuman was written by Tim Ferriss with Zach McLarty as the reader. The content of the book is based on experiments Ferriss has performed on himself over the past decade to beat genetics and lose 20 pounds of fat in 30 days with no exercise, run 30 miles after 12 weeks of training, and more.
Born and raised in East Hampton, NY, Ferriss experienced poor health his entire childhood which piqued his interest in self-improvement. Once he reached high school, he had a strong understanding of fitness, health, and nutrition. After high school, Ferriss earned a B.A. in East Asian studies in 2000 from Princeton University.
The 4-Hour Body Customer Service
There is no specific customer service offered by the author, but customer service exists via the online retailer selling the book or audio. Individuals may also reach Ferriss directly on his personal blog.
Other Books by Timothy Ferriss
Ferriss has published five books:
The 4-Hour Body
The 4-Hour Chef
The 4-Hour Workweek
Tools of Titans
Tribe of Mentors
Scroll below for one of the best products we've seen over the last year.
The 4-Hour Body Rules and Guidance
The diet rules of The Four Hour Body by Tim Ferriss emphasize consuming legumes, lean protein, and non-starchy vegetables. According to the book, this can lead to fast and considerable weight loss. The diet requires you to consume the same foods daily, which they say helps simplify meal planning.
The book is comprised of details from those well-versed in nutrition and who understand the proper dieting methods for weight loss. As part of this Slow-Carb Diet, you must avoid carbs, sugar, and starchy vegetables, which can lead to weight loss. He also recommends binge eating once per week to hack the human body.
The 4-Hour Body Food List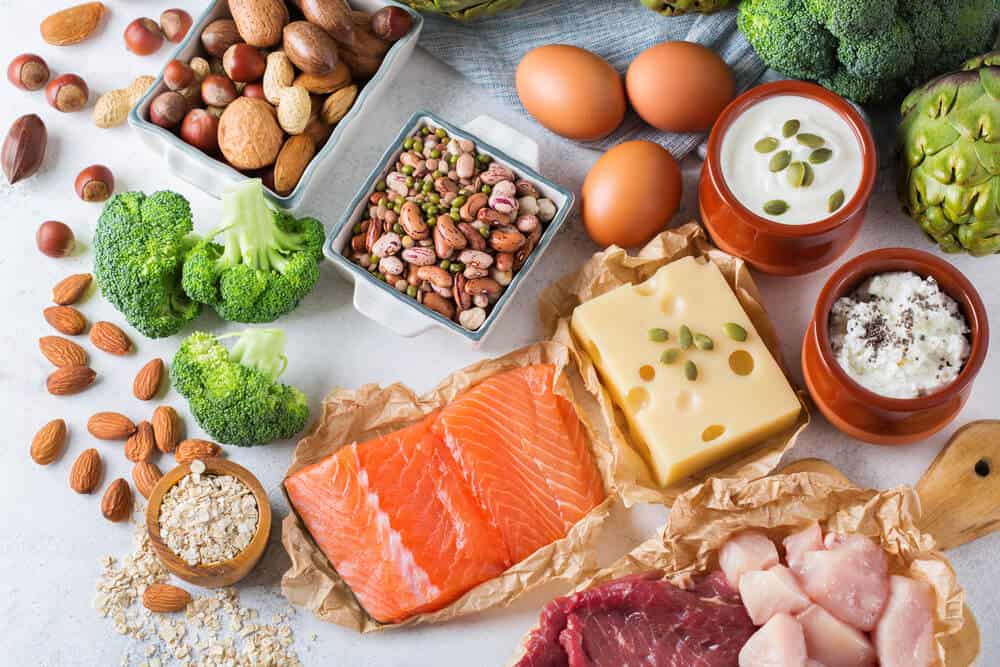 When following the 4-Hour Body summary of foods, dieters will eat eggs and animal protein, legumes like lentils and various bean types, and non-starchy vegetables like spinach, asparagus, green beans, and broccoli.
If any of the foods fall into approved groups, users can eat as much as they want. Individuals select three or four meals that they prefer and repeat them for the entire program. This simplifies planning and preparation depending on your choice.
All white carbs and fruit, except avocados, are prohibited, except on the binge day. Other foods that are allowed to be consumed include:
Chicken
Beef
Pork
Egg whites
Legumes
Vegetables
Tomatoes
Nuts
Olive oil
Butter
Balsamic vinegar
The 4-Hour Body Recipes
The 4-Hour Body offers a variety of breakfast, lunch, and dinner recipes from the approved food groups. Some of the most popular recipes include:
Black bean soup
Cauliflower stuffed bell peppers
Chorizo, bratwurst & lentil stew
Garlic and rosemary beer can chicken
Grill marinated eggplant
Hearty healthy beef stew
Jicama fries
Slow-carb chicken and vegetable stir-fry
Slow-carb tomato basil soup
Slow cooker beef and broccoli
Sunnyside eggs with bacon, beans, asparagus & mushroom
Will The 4-Hour Body Help You Lose Weight?
According to dietary guidelines published in Improving America's Diet and Health, various fruits, whole grains, dairy products, healthy fats, lean protein, and vegetables are required to maintain a balanced diet. These guidelines also suggest limiting beverages and food with high levels of sodium, saturated fat, and sugars.
The report further states the number of whole grains and fruit an individual consumes changes based on their level of activity, weight, sex, and age.
Research published in A Framework for Assessing Effects of the Food System recommends you consume 1-2 cups of fruit and between 3 and 8 ounces of grains daily, with half being whole grains. Another study published in Nutrition Reviews further recommends non-fat and low-fat dairy products since they are excellent sources of nutrients.
The 4-Hour Body Diet does not follow three of these areas. The program also does not require calorie tracking or counting but it is standard to consume between 1,200 and 2,000 calories per day with this diet.
The large variation is based on the number of legumes and meat you consume. For weight loss, Healthcare (Basel) found that 1200-1800 calories can lead to a modest weight loss.
There are certain aspects of the diet that may help users lead to weight loss, according to the book. For instance, The Journal of the Missouri State Medical Association found that a diet low in sugar and refined carbs can lead to weight loss when coupled with exercise.
Furthermore, the consumption of legumes offers heart-healthy fiber, according to the ADA. Following a balanced diet encourages eliminating junk food like soda, candy, and chips, according to JAMA.
Possible Side Effects of The 4-Hour Body Plan
If individuals continue the diet past the allotted month, they may have nutritional deficiencies since you are omitted certain food groups from their balanced diet. This can lead to long-term health problems if not addressed.
Overall, it is the best decision to consult with a physician to see if this is the right diet plan.
Cost and Where to Buy
The 4-Hour Body book can be purchased on Amazon via Kindle for $16.99. It is also available as an audio CD for $29.70.
Pros and Cons
There are several pros and cons you should be aware of before trying the 4-Hour Body Diet, including:
Pros
This diet avoids refined sugar, flour, soda, chips, and candy, which can be a healthy option for many individuals.
The meal plan is heavy on vegetables and includes a lot of fiber.
Cons
The eating schedule for this meal plan is strict.
Food selection could lead to nutritional deficiencies, as there are limited food choices available.
It may not be a healthy choice for those with existing medical conditions.
Bottom Line on The 4-Hour Body
Individuals who follow the 4-Hour Body Diet may lose some weight.
If you follow the 4-Hour Body Diet, you will likely lose some weight. The program has a devoted following of successful individuals, many of whom swear by this meal plan. However, it does not seem to be a long-term sustainable weight loss approach. This meal plan is a bit restrictive and completely emits certain food groups, which may cause some nutritional issues.
For some individuals, losing weight is a lot easier without the restrictive dieting guidelines.
That's why Noom is one of the most popular weight-loss programs available. Their program focuses on flexibility with color-coded food logging, educational lessons, easy-to-follow daily goals, and even 1:1 coaching sessions – all to help individuals lose weight naturally. This method is backed by multiple studies, and many individuals have found success through the program.
Ready to start changing your health habits? Right now, Noom is offering a free trial offer to all readers.
Claims
Ingredients
Weight Loss
Side Effects
Pros and Cons