The Quarantine Diet Review

- 13 Things You Need to Know
If you've spent any time online over the past few weeks, you've probably come across plenty of jokes about the coronavirus quarantine, weight gain, and the quarantine diet. Social media users are posting memes to announce that they've canceled their summer body goals. Bloggers call their anticipated weight gain the "quarantine 15," and overwhelmed parents have ditched their typical meal routine entirely.
We live in uncertain times, but that doesn't mean you have to lose track of your diet and fitness goals. Researchers from Harvard University found that exercising regularly and maintaining a healthy weight strengthen your immune system.
Overview
What is The Quarantine Diet?
So, what is the quarantine diet? The quarantine diet focuses on using nutritious, pandemic-friendly items while preventing negative behaviors like mindless snacking and stress-eating.
Does the Quarantine Diet work?
European Journal of Clinical Nutrition —"Keeping foods that are good sources of immuno-supportive nutrients, planning times to eat, meals, portions and having a cutoff time for eating but mostly having in mind positive attitudes could be helpful to tackle the negative health effects of quarantine."
Nutrition Reviews — "The general recommendation is to consume a diet based predominantly on fresh foods such as fruits, vegetables, whole grains, low-fat dairy sources, and healthy fats (olive oil and fish oil) and to limit intakes of sugary drinks and processed foods high in calories and salt. "
Nutrients — "During a pandemic-associated nationwide quarantine, a significant percentage of individuals can experience modification of dietary habits, manifested by eating and snacking more, and weight change."
Why is The Quarantine Diet Different from a Standard Diet?
Toilet paper is not the only item in short supply right now. The COVID-19 pandemic is disrupting our food supply. Farmers are struggling to shift products from restaurants to supermarkets; manufacturing plants are short-staffed and scared consumers are panic-buying food and toiletries.
Fortunately, any food shortages are expected to be short-lived, but that doesn't mean they won't affect your diet. You might have to get creative with your meal plan if you don't want to lose sight of your diet goals during the Coronavirus quarantine.
Budget is another factor of the quarantine diet. At last count, 22 million American workers have lost their jobs due to COVID-19, and many more are feeling unease about their financial future. It's possible to eat healthy on a budget as long as you're prepared to make a few drastic changes to your meal plan.
The Quarantine Diet Competitors
Low-Budget Spending
Planning for Low-Budget Spending
The best way to save money on groceries is to plan. Make a quarantine grocery list, clip coupons, and prepare to buy in bulk. Remember, if you're required to self-quarantine, you won't be leaving your home for at least two weeks. Take advantage of online promotions. Many stores are now offering home delivery and curbside pickup. Check sites like Groupon for free delivery promotions. Ordering groceries from home will save time and reduce your chances of being exposed to the Coronavirus.
Don't throw out your leftovers. Leftover foods can be frozen and used as another meal when supplies are running low.
This pandemic has changed the way we eat. Our favorite restaurants and specialty stores are closed, but many amazing small businesses create healthy and delicious meals for takeout at an affordable price. Don't be afraid to try something new.
You can also look for resources that are available locally. Many school districts offer free meals to students, and food banks are temporarily lifting maximum income requirements for assistance.
Scroll below for one of the best products we've seen over the last year.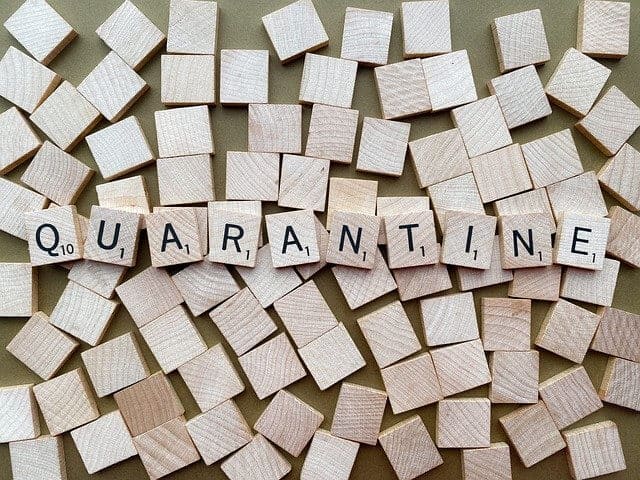 Eating Healthy
The Importance of Eating Healthy During Quarantine
According to the American Society for Nutrition, a healthy diet is vital to your immune system. Choosing to follow a healthy diet and exercise regularly can also give you a sense of normalcy during these stressful times.
Reasons You Gain Weight
Most Common Reasons People Gain Weight Stuck Inside
If you've ever used a fitness tracker, you know that every step really does count. Right now, you're probably taking fewer steps than you're used to. Less physical activity combined with stress-eating, overeating, and mindless snacking is a recipe for weight gain.
Stress is a contributing factor to weight gain. Initially, stress curbs your appetite, but then cortisol comes into play. Cortisol is a hormone that increases your hunger while causing intense food cravings. During times of unrelenting stress, cortisol builds up in your body, making your appetite insatiable. Cortisol is the reason that we stress-eat.
Experts recommend removing yourself from stressful situations to prevent high cortisol levels, but that's difficult to do when you're bombarded with news stories about COVID-19.
According to the American Psychological Association, stress can also weaken your immune system.
Here are some quick tips for reducing stress during the Coronavirus lockdown:
Turn off the news.
Try yoga or meditation.
Create a quarantine workout.
Take an online fitness class.
Make a playlist of your favorite songs. Turn it up loud.
Take a socially distanced walk.
Scroll past inflammatory social media posts. You won't change anyone's mind by commenting.
Fend off boredom by reading, playing games on your phone, or binge-watching your favorite show.
Follow a routine. At the very least, take a shower and get dressed every day.
Learn a new skill.
Have a dance party with your family.
Video chat with friends and relatives.
Enjoy a long, hot shower or bath.
Don't be afraid to ask for help when you're overwhelmed.
Know that this is only temporary.
You don't have to gain weight on quarantine – check out the mobile app Noom to lose weight with a real coach from the safety of home.
Research shows that most traditional weight-loss diets simply don't lead to lasting weight loss – even though they look successful for the first six months or so, according to the journal BMJ. On the flip side, recent research shows that mobile applications, like Noom, are working to help you lose weight and keep it off, based on research published in the Journal of Obesity.
Food List
Pandemic-Friendly Items for Fridge, Freezer, and Pantry
We've come up with a list of healthy, pandemic-friendly items for your next shopping trip food list.
Fruits and Vegetables That Last
These fruits and vegetables won't spoil right away, and they can be used in smoothies, salads, side dishes, and seasonings.
Oranges
Apples
Clementines
Bananas
Grapefruit
Cabbage
Cauliflower
Carrots
Broccoli
Lemon
Garlic
Ginger
Canned (or Dried) Beans
Beans are always great to have on hand. Then contain protein, fiber, vitamins, and minerals.
Lentils
Chickpeas
Dry beans
Whole Grains and Starches
Whole grains and starches are versatile, nutritious, and shelf-stable.
Quinoa
Buckwheat
Wholegrain rice
Wholegrain pasta
Wholegrain bread
Unsalted crackers
Potatoes
Cassava
Eggs
Eggs contain nutrients and protein, and they can be served alone or used as ingredients in other meals.
Shelf-stable milk
Dairy is an important part of the standard American diet. Stocking up on shelf-stable milk is a great way to ensure your family has access to an affordable source of protein.
Dried Fruit, Nuts, and Seeds
Dried fruit, nuts, and seeds can be used as a healthy snack or flavor other dishes.
Nut Butters
Nut butter is another item to consider adding to your food list, especially if you're following a keto diet. Look for nut butter free from palm oil, added sugar, and salt.
Substitutes for Ingredients
Substitutes for Ingredients That May Be Scarce
Due to localized food shortages, you might not find every item on your quarantine grocery list. Fresh produce is always best, but frozen fruits and vegetables still hold most of their nutritional value. If you can't find dry beans, canned beans will suffice. Canned meats, fish, and vegetables are good options during a food shortage, especially when compared to heavily processed frozen dinners.
Seeing empty shelves at your local supermarket is unnerving, but don't use it as a reason to panic buy. Instead of loading up your cart with things you don't need, ask the store employees when the next shipment will be arriving. Plan your next shopping trip around their schedule.
Limited Fresh Food
Cooking With Limited Fresh Food
There are a few things to keep in mind when cooking with canned meat, canned seafood, and frozen items. Frozen and canned foods are often highly processed and contain excessive amounts of salt or sugar. Choose items low in sodium and carbohydrates. Look for seafood canned in water instead of oils.
Canned seafood may also contain mercury. Albacore, bigeye, and yellowfin tuna are notoriously high in mercury and should be eaten sparingly. Other varieties of tuna are safe in moderation. Infants, young children, pregnant women, and breastfeeding mothers should avoid eating tuna.
Low-Carb Tips
Low-Carb on The Quarantine Diet
You can still follow the keto diet during quarantine as long as you're prepared to make substitutions when necessary. Protein is interchangeable, and so is cheese. If your recipe calls for chicken, and you're out of chicken, use beef or fish instead—swap different cheeses and vegetables to keep meals exciting and try to keep various fat sources on hand.
Cooking Low-Carb on a Budget
Shop for ingredients that you can use in more than one recipe. Buy in bulk when you can. Plan your meals two weeks before you start your grocery list, and use apps to find coupons and promotions for your favorite foods.
Food and Nutrition Tips
Food and Nutrition Tips During Self-Quarantine
Watch Your Portions
Portion control is important, especially if you're used to preparing meals for groups of your friends and family. Make several plates of food, and freeze the leftovers for another day.
Fight Boredom
Boredom is a leading cause of overeating. We often mistake boredom for hunger. Distract yourself until the urge to snack passes. You can read, play an online game or take a walk.
Avoid the Quarantine 15
Come up with a quarantine workout plan to avoid gaining the quarantine 15. Most streaming services offer workouts for all fitness levels.
Follow a Meal Routine
Your days and nights might start to blur together during the coronavirus lockdown. That's not an excuse to overeat. Establish a meal routine and stick to it. Try preparing your meals ahead of time, so you're not tempted to eat a second dinner.
Stay Hydrated
Hydration is vital if you want to stay healthy. Soda and tea contain extra calories and sugar. Water is always the best. If you're bored with water, add a bit of mint or cucumber for variety.
Snacking Doesn't Have to be Bad
Plan your snacks the same way you plan your meals. Fruit, nuts, and dark chocolate can satisfy cravings, and they are healthier than processed snacks. Don't buy junk food. You can't eat it if it's not in your home.
Fiber is Important
Consuming fiber makes you feel full longer. Eat fruit, pulses, vegetables, and whole grains to prevent overeating while keeping your digestive tract healthy.
Be Hygienic
Cook food properly, clean your kitchen often and store raw and cooked foods separately. Contracting a foodborne illness can make you more susceptible to other diseases.
Prioritize
Use fresh food first to ensure that nothing goes to waste.
Avoid Junk Food
Say no to foods that have a high salt, fat, or sugar content. These three ingredients have little nutritional value.
Immune-Boosting Foods
Immune-Boosting Foods
Several foods are said to have immune-boosting properties. Citrus fruits, garlic, leafy greens, almonds, and bell peppers all contain vitamins and nutrients that support the immune system. There are also supplements available for immune support.
Elderberry Syrup
There is some evidence to suggest that elderberry syrup has immune-boosting abilities. This natural plant extract is high in fiber, vitamin C, flavonols, and phenolic acids.
MCT Oil
MCT oil, also known as medium-chain triglyceride oil, is often used in weight loss supplements. MCT oil is found in coconuts and contains antioxidants to support the immune system.
Recipes
Recipes for The Quarantine Diet
You'll be cooking at home a lot more than usual in the coming weeks. Use this time to explore online recipes.
This easy vegetarian chili is the comfort food you're craving during the coronavirus lockdown, and it's made with shelf-stable ingredients.
Three Bean Chili
Nutrition Facts
Calories per serving – 411
Protein – 23 grams
Fiber – 16 grams
Carbohydrates – 71 grams
Sodium – 264 mg
28 oz. can of diced tomatoes (no-salt-added variety)
15.5 oz. can of pinto beans (no-salt-added variety)
15.5 oz. can of red kidney beans (no-salt-added variety)
15.5 oz. can of chickpeas (no-salt-added variety)
12 oz. light beer (optional)
2 teaspoons ground cumin
2 tablespoons chili powder
1/4 teaspoon salt
1/2 plain yogurt (if available)
Parsley or cilantro to taste
Directions
Stir together the tomatoes, beer, beans, cumin, chickpeas, salt, and chili powder in a large saucepan.
Heat the chili on high until it boils.
Reduce heat.
Simmer for 20 minutes.
Serve with a dollop of yogurt and parsley (or cilantro.)
If your cooking skills aren't up to par, your Crock-Pot will be your new best friend during the COVID-19 pandemic. This slow cooker barbeque recipe is delicious, and it only costs about $2.00 a serving.
Slow Cooker Chicken Barbeque
Nutrition Facts:
Calories per serving – 125
Protein – 17 grams
Fiber – 2 grams
Carbohydrates – 8 grams
Sodium – 130 mg
Ingredients
Sauce
1 14.5-ounce can of tomato sauce (no-salt-added variety)
1 tablespoon brown sugar or substitute your favorite no-calorie sweetener
1 tablespoon yellow mustard
1/4 cup cider vinegar
1 teaspoon black pepper
1/2 teaspoon onion powder
1/2 teaspoon paprika
1/2 teaspoon garlic powder
1/2 teaspoon chili powder
1/4 teaspoon cayenne pepper
1/4 teaspoon cinnamon
Pork or Chicken
1 cup of water
1 pound of boneless, skinless chicken breast or 1 pound of pork with all fat removed
Directions
Combine all sauce ingredients in a bowl
Add meat and water to your Crock-Pot
Cover with barbecue sauce
Cook on low setting for 8-10 hours or high setting for 3-4 hours
The meat will fall apart easily when it is fully cooked
For a healthy and inexpensive snack, try this stovetop popcorn recipe.
Ranch and Chive Popcorn
Nutrition Facts
Calories per serving – 184
Protein – 3 grams
Fiber – 4 grams
Carbohydrates – 20 grams
Sodium – 100 mg
Ingredients
3/4 cup popcorn kernels
4 tablespoon safflower or canola oil
1 tablespoon dried parsley
1 1/2 tablespoons dried chives
1 teaspoon dried dill
1/2 teaspoon garlic powder
1/4 teaspoon pepper
1/4 teaspoon salt
Directions
Heat one tablespoon of oil in a large pot.
Use a few kernels of popcorn to test the temperature.
Once the test kernels pop, add the remaining kernels.
Reduce heat to medium-high and cover.
Seasoning
Mix remaining oil and ingredients in a mixing bowl.
Drizzle over finished popcorn.
What Users Are Saying
What Users Are Saying
"I found motivation in discovering how many calories I can eat without problems (subdivided in carboidrates, fat and proteins). Result? Yesterday I've devoured chicken wings with potatoes, and spaghetti with onion sauce. Result, 0.2 kg loss. Just do some math with food components, and you will find that you don't need to eat only veggies to have good result. And I'm a fuious eater, my fridge cry every time."
"I went from 198 to 225. Part of it was because my daughter was born right when the quarantine happened. Then my wife was ripped open which made me pick up more tp help out. So I was constantly in the house. I still wasn't bad until June when I went east to visit my folks. They eat very unhealthy and I got caught up in it. Was there for 2 weeks. When I came back home and I no longer could fit my jeans I wanted to bang my head. Now I feel super uncomfortable but I haven't been able to motivate myself to work out like I used to smh."
"I've gained a few pounds, but was very lean before this all happened. I normally just eat fresh veggies and lean protein. Now I've been eating a lot more rice/pasta/beans just because grocery delivery availability can be limited. I definitely took for granted how lucky I was to be able to shop for fresh produce a few times a week. Aside from access issues, I've also been eating a lot more "comfort" foods to alleviate stress. Milk bar cookies have been my favorite during this all, I eat at least one a day hahah. For 5 minutes, eating a really amazing cookie makes me forget about all the fear and sadness happening in the world."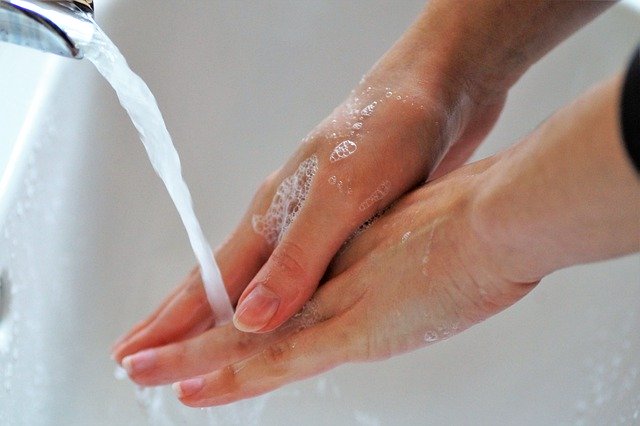 Bottom Line
The Bottom Line on the Quarantine Diet
Just because you're stuck at home, or the grocery stores are out of nearly every food you typically buy, doesn't mean you can't eat healthy with nutritional meals and snacks. The Quarantine Diet doesn't have to be a terrible experience – and you don't have to walk your weight-loss journey alone. Today, more than ever, you need people on your side to help you navigate the journey to lose weight, and you don't have to leave your house to get it.
Among the best in weight-loss and lifestyle programs is one called Noom. After years of research, the program was developed, including research into the mind's role in the weight journey. The result is an amazing app that comes with support from a real-life coach, a dedicated virtual community of people just starting with Noom, and more. All it takes is 10 minutes a day to lose weight for good.
For a limited time, Dietspotlight readers have access to a special free trial offer of Noom – check it out!
Learn More About Noom »