The Slender Blend Review

- 15 Things You Need to Know
We're all searching for the right diet product. We wanted to know if The Slender Blend was the one, so we checked on the ingredients, side effects, customer service and clinical research. The real test is consumer experiences, so we took hundreds of those into consideration as well. Then, we summarized and refined to give you the info you need.
The Slender Blend can be purchased through their Official Site.
The Slender Blend Readers:
Noom
is offering our readers a
free trial
, for a limited time.
Click here
for this special offer!
Overview
What is The Slender Blend?
The Slender Blend is a protein supplement made to take the place of a meal. It contains:
Guarana extract
Green tea extract
It's said to help weight loss since it offers fewer calories than compared to what actual meals provide. Users consume only 150 calories from one serving of The Slender Blend meal replacement. This protein supplement is available in 2 sizes which can be taken a few times before a refill is needed.
The Slender Blend Competitors
How did The Slender Blend Start?
Protein World company manufactures The Slender Blend protein meal replacement.  This company has been making and supplying this product since it began in 2004. Protein World is known for their specialization in health products that contain high levels of protein, but they've been in some hot water before.
Their products are readily available from the company website and can be shipped internationally.
Scroll below for one of the best products we've seen over the last year.
Claims
The Slender Blend Claims
Protein World Company makes some pretty promising claims regarding their protein supplement. We can start with the most glaring, "Lose up to 4 pounds in a week." Other promises being tossed around include:
It's easy to use
Amazing taste
Works for men and women
No sugar added
Speeds metabolism
Gluten free
Of course, there are others, but we don't have all day.
The Slender Blend is found to have caffeine, which is claimed to boost metabolism and aid in fat burning. We've seen some studies backing the use of caffeine for weight loss, so we're off to a good start.
Once you eat a meal, thermogenesis occurs and raises your body temperature which causes calories burn, states MayoClinic. Fat burners (like caffeine) can be consumed to trigger the process of thermogenesis. This way, your body can burn calories without having to eat. Fat burners work to improve the body's metabolism.

Ingredients
The Slender Blend Ingredients
Let's take a quick look at the ingredients in this supplement and what science has to say about them. Maybe we'll find some hard evidence that they work.
Guarana Extract
Named after the tribe of Guarani, Guarana is a plant found in the Amazon and is used for a number of different applications. The guarana seeds are most commonly used in a wide range of energy and weight-loss products. Guarana is used to help with:
Guarana is also used as a flavoring ingredient in some drinks and foods. There have been concerns raised over the long-term consumption of guarana due to its high levels of caffeine, according to the FDA.
As effective as caffeine may be in aiding weight loss, too much can cause serious side effects, if the manufacturer isn't careful.
Green Tea Extract
Green tea is the product of steaming Camellia Sinesis leaves at very high temperatures. It contains high levels of antioxidants. Unlike black tea or oolong tea, green tea does not undergo fermentation. Green tea has been used for centuries in Chinese medicine.
Most notably is its use in weight loss, and research published in the Journal of Research in Medical Sciences found it to be effective in doing so.
Caffeine
A type of caffeine that does not contain water, anhydrous caffeine comes in the form of an odorless white powder. It's a central nervous system stimulant and is one of the most used stimulants in the world, according to Caffeine for the Sustainment of Mental Task Performance.
Caffeine anhydrous is said to boost energy levels, leaving its users feeling alert and energized.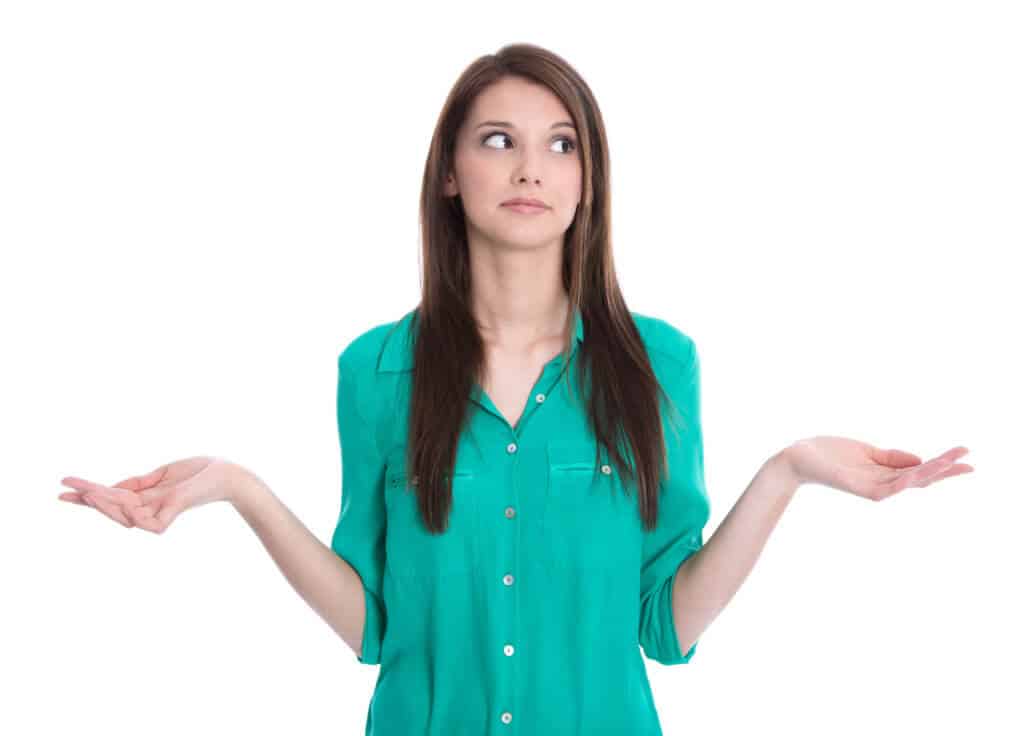 Does The Slender Blend Work?
Looking at their website, you'll notice there is no research posted on the formula. This is upsetting since there are some quality ingredients here. In fact, with so many ingredients that are backed by research, we're a little shocked the makers aren't posting that information.
According to the company that supplies The Slender Blend diet, this product is used by leading health professionals as a way of helping their clients lose weight. Studies say that meal replacement can go a long way to help dieters in managing their calorie intake and boosting metabolism, but they aren't for everybody.
The active ingredients found in The Slender Blend are said to promote fat burning since it contains components of caffeine. Caffeine anhydrous, guarana extract, green tea extract and yerba mate all contain caffeine – too much of it can cause serious side effects and negatively impact a user's results.
According to some clinical research, caffeine boosts metabolism because it releases neurotransmitters. This boosts energy levels in the body which raise the rate of metabolic reactions.
Even with all these benefits, it is not clear as to whether The Slender Blend works. According to customer reviews, some users will swear by it – while others claim they didn't see any results.
Details on The Slender Blend and Weight Loss
We want to look closer at this product's ability to help customers lose weight. This is, after all, why users are buying it in the first place. Like we've mentioned, there are some solid ingredients here and we found some research supporting the use of green tea extract and caffeine for weight loss. So why aren't more people seeing the results they want?
Guarana Extract
In 2001, a study was conducted to test guarana amongst three herbal medicines on their effect on weight loss. Three groups of subjects were used in this research; some were overweight and other healthy. Their meals were supplemented with guarana and other ingredients. Using ultrasound technology, gastric emptying was measured, and their body weight was recorded.
According to results, a combination of herbs including guarana extract caused a delay in gastric emptying. As a result, the healthy participants retained their weight while the overweight participants recorded significant weight loss.
However, there is insufficient scientific evidence that guarana works for weight loss.
Yerba Mate Powder
In 2014, a study by Nutrition & Metabolism tested a group of healthy male and female subjects who took 1000mg yerba mate. The participants were to ingest the supplement before workouts. These exercises ranged from low to high intensity. Their energy expenditure, as well as uptake of oxygen, was measured before workout and post-workout.
The study concluded, "Acute YM ingestion augments the exercise dependent increase in FAO and EEFAO at submaximal exercise intensities without negatively affecting maximal exercise performance, suggesting a potential role for YM ingestion to increase the exercise effectiveness for weight loss and sports performance."
Green Tea Extract
In 2005, a study was conducted to determine the benefit of green tea in weight loss. Green tea was tested on female adults who have a BMI of more than 27.7. During this research, these women were placed on a low energy diet with green tea as a supplement or any other alternative. At the end of the study, results showed changes in fatty acids levels as well as significant weight drops in most of the subjects, according to Physiology and Behavior.
Caffeine Anhydrous
A test was done on subjects to determine the effect of caffeine on the human body. Even though the study details are limited, most subjects recorded positive thermogenic results. The ingredients in caffeine were found to aid in weight loss as well as decreased expenditure of energy. According to the study, caffeine increased toning of muscles and production of lactate.
Flavors
The Slender Bender protein powder comes in a variety of flavors, including:
Vanilla Ice Cream
Milk Chocolate
Cookies & Cream
Chocolate Mint
Strawberry Milkshake
Banana Split
Salted Caramel
White Chocolate & Raspberry
Peanut Butter
Fudge Sundae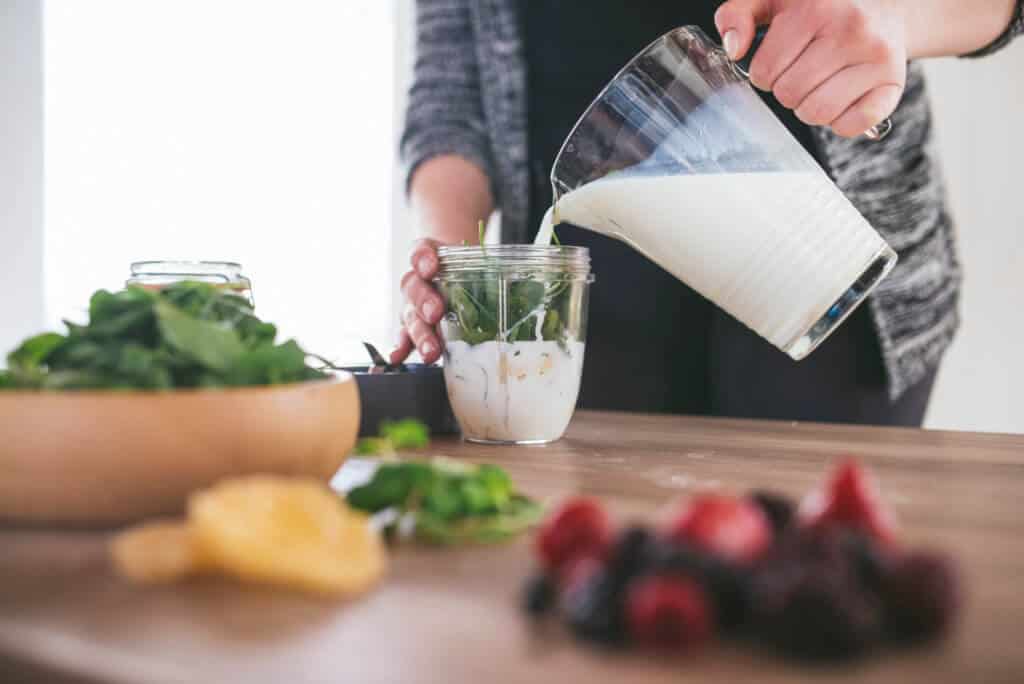 Directions
How to Use The Slender Blend
The Slender Blend is available in two plans. You have a choice between vanilla or chocolate-flavored porridge.
In either of the plans you get:
The slender blend weight-loss protein powder
Hunger Buster capsules
Protein world shaker
Fat metaboliser capsules
30-day workout and recipe challenge
The Protein Powder
You can use The Slender Blend protein powder to whip up protein shakes. These shakes can be taken post-workout or anytime you want to curb a craving. You only need to mix it with water in correct proportions. It's said that you only consume 141 calories for every 24g of protein serving.
The Fat Metaboliser Capsules
It's recommended that users take one capsule before breakfast and lunch for the first week. The dosage is upped to two capsules before breakfast and lunch from the second week.
They are said to be good alternatives to people who are dependent on caffeine since they are high in this ingredient. It's urged not to drink coffee while taking this supplement.
The Hunger Buster Capsules
These are meant to help you feel fuller, longer. Staying satisfied prevents you from overeating. You are required to take the capsules at different intervals throughout the day.
The Slender Blend Porridge
The porridge is used as an alternative to your usual breakfast. It's said to give you the nutrition you would get from eating a typical breakfast.
The 30-Day Challenge
This is a workout regimen that can be done alongside the use of The Slender Blend diet supplements.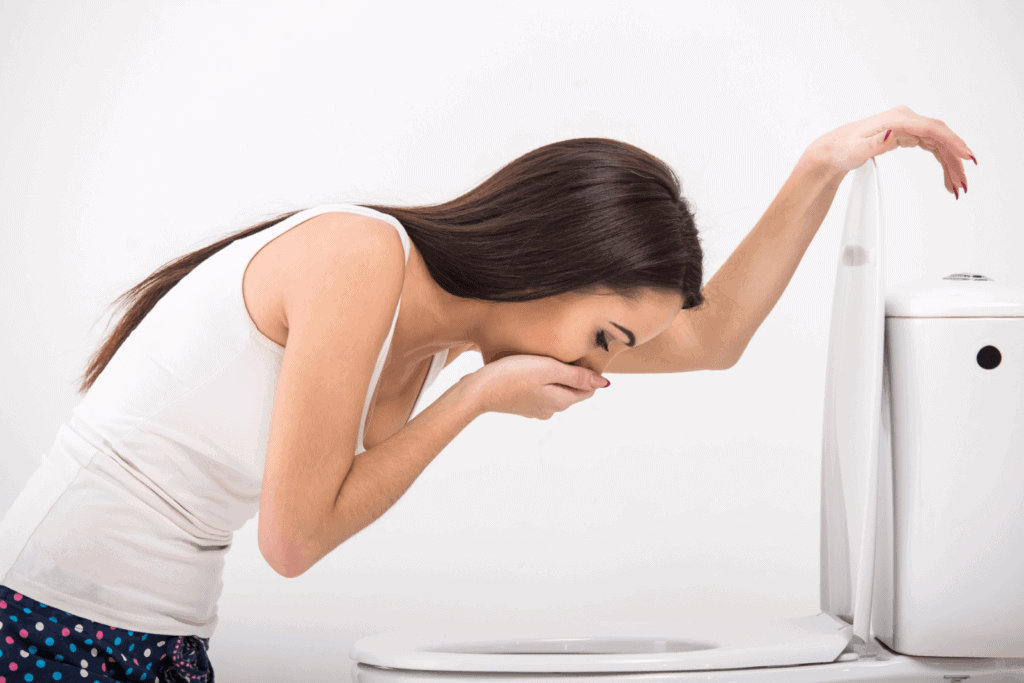 Side Effects
The Slender Blend Potential Side Effects
As much as the makers claim that their product is made from natural ingredients and don't cause unwanted side effects – the ingredients in the product are linked to several adverse reactions.
The main source of concern is the amount of caffeine present in the product.
Side effects include:
Sleeping issues
Nervousness
Increased heart rate
Sweating
Vomiting
Increased body odor
Caffeine
Caffeine is said to be safe at times, but this doesn't mean it can't cause a reaction if you take too much of it. Caffeine is likely unsafe when consumed in large amounts, and can cause:
Headaches
Nausea
Vomiting
Irritability
Increased heart rate
Product Warnings
The Slender Blend Product Warnings
When you decide to take The Slender Blend diet supplement, what the reviews will not tell you is that you need to continually replace your meals with this product for it to work.
Even though it boasts to be a healthy supplement, the number of calories your body needs varies based on the activities involved in your day.
For some people, the 150 calories may be too low. This leads to energy deprivation and deficiency in essential amino acids. Therefore, be sure to understand all that is at stake before embarking on the diet plan.
The Slender Blend And Pregnancy
According to the protein world the slender blend results experts, users can use the slender blend diet supplement while pregnant and when breastfeeding. Even so, it is highly advisable to consult your doctor first before use.
The Slender Blend Lawsuits
Protein World has been in the spotlight – and not in a good way. They were accused of selling supplements containing up to 17 times more carbs than listed on the label, states DailyMail.
Benefits & Results
The Slender Blend Benefits and Results
There are a few benefits associated with The Slender Blend – but none of them are backed by science. They include:
Boosted metabolism
Weight loss
Muscle growth
Appetite suppression
Calorie control
We can look at the ingredients, and some of them we like. We just wish they posted some evidence supporting the formulas.
Price
The Slender Blend Price
The cost of The Slender Blend plan will depend on where you purchase it. The product is available online. You can check for The Slender Blend Amazon sale or buy directly from the manufacturer's website. To save money, you are advised to look out for the slender blender cheap shipping costs depending on where you live.
The Slender Blend Alternatives
There are numerous alternatives on the market when it comes to meal replacement shakes. A simple search on the internet will reveal hundreds, if not thousands of different plans, supplements, and products that claim to work better than The Slender Blend.
However, it's hard to determine which alternative is better since most of them are made using the same ingredients. Always look for research on the ingredients and talk of the formula.
Some alternatives to The Slender Blend include:
Whey Protein
18 Shake
Special K Protein Shakes
What Users Are Saying
"I lost 20 lbs in one month. I recommend this a lot if you're trying to lose weight."
"I really wanted to love this as it's so nicely presented and looked fab. It was easy to mix and wasn't powdery to taste but sadly for me it was far too sickly sweet compared to other brands and it's really not one I would use again."
"This was my first time trying a Protein World product. I regularly drink USN Diet Fuel and PHD Protein so I was very interested to try this. The overall flavour is good, it is rather sweet which is perfect for me. I have tried it with water and milk, I think for obvious reasons it tastes nicer with milk, and it is more substantial. What I found with this is even when perfectly measured it was quite thin, I much prefer my protein shakes (especially when using as a meal replacer) to be a bit thicker as it feels more substantial.
The ingredients and nutrition, I am fairly happy with, I think it is pretty on par with everything else on the market. Overall, this is an ok product, I think personally I will be sticking to the other brands that I am used to but I wouldn't turn my nose up at it either."
Bottom Line
The Bottom Line on The Slender Blend
Should you replace your current meal replacement with The Slender Blend? We like that there are only 150 calories in each serving and the vitamin profile is strong, but we're skeptical about giving this one the green light because it doesn't necessarily taste the best. Plus, we couldn't find any information on the company other than when the website was opened.
The Slender Blend Cons:
Customer complaints on poor flavor
Too many potential side effects due to stimulants
No scientific evidence supporting the formula
Want to lose weight without fighting bad taste? We suggest going with a program that's backed by expert and clinical support.
Among the best programs we've seen this year is one called Noom. The program includes food tracking, an extensive food database managed by nutritionists, expert advice, human coaching and much much more.
Plus, the company behind Noom is offering a free trial as a sign of confidence in their program.
Learn More About Noom »